Trying to strike a balance between being a mom and finding flattering, comfortable jeans can be tricky. Yes, I want to wear things that are practical, but I also want a little bit of style. My go-to for finding this balance has always been Levi's. Their jeans are stylish, on trend, and maybe the best part – they don't break the bank. My favorite pair lately is Levi's High Rise. Whether you're a mom looking for a flattering silhouette or simply trying to elongate your legs, Levi's High Rise jeans are my personal faves.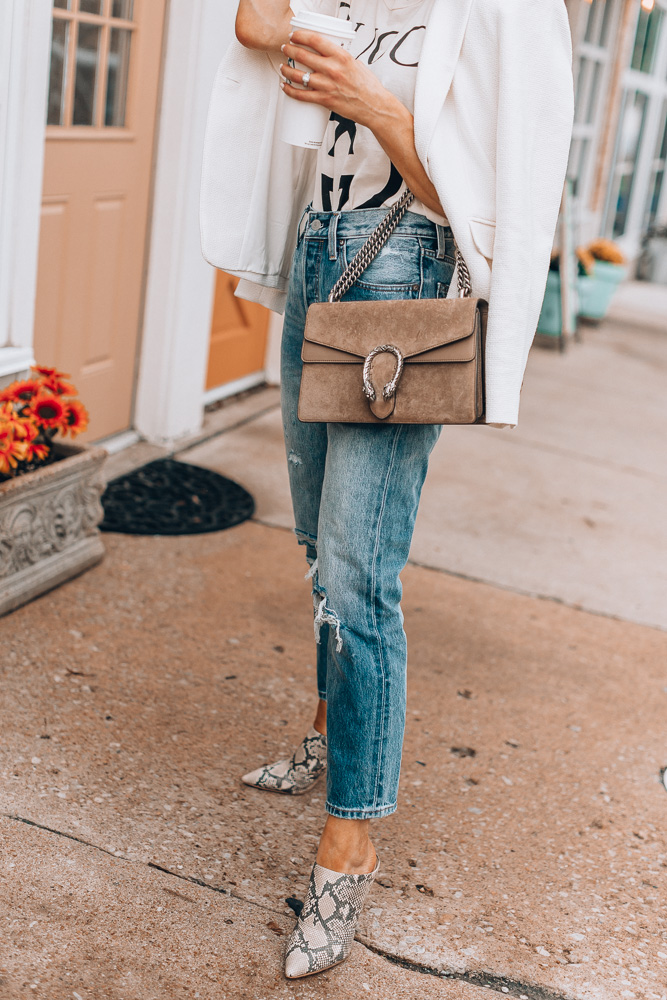 When it comes to styling high rise denim, it's a lot of fun because not only are they flattering but you can dress them up or down. If I'm feeling a little lazy on a cozy fall day, I throw on an easy tee and sneakers. Or, I'll go a little dressier with a pair of booties and a shorter, more fitted top and longer blazer. From mom life to date/girl's night in a second. Here are three tips for styling the look yourself: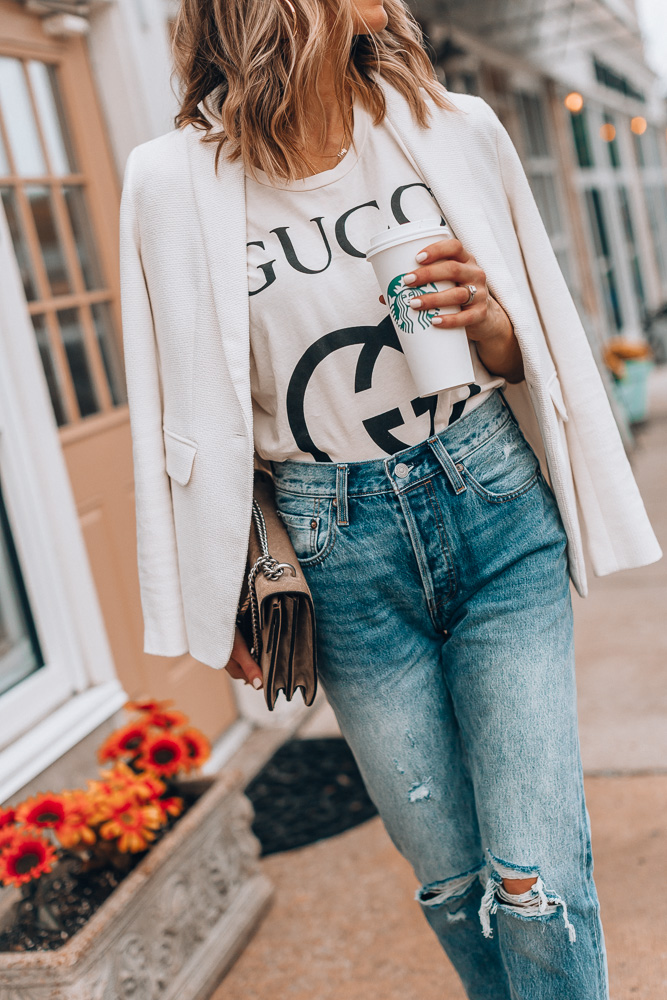 A good tuck
One of the points of wearing high rise jeans is to accentuate your waist. This doesn't mean you have to wear a crop top, but you want to keep your waist on display. This is why a good tuck is key. Play around with whether a full tuck or a front tuck looks more flattering. For me it can actually depend on the shirt, so I'll do a mix of either.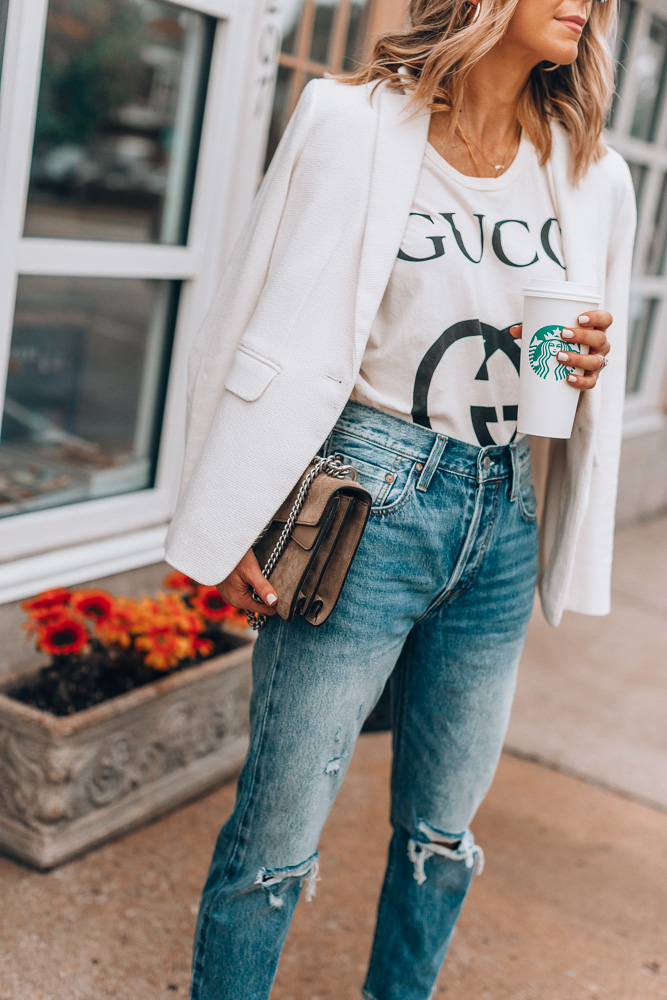 Longer jackets or dusters are key
If you want to add a layer, long blazers or even a duster are a great choice. Shorter, more boxy jackets can cut you off in a weird way, so always go for a longer look.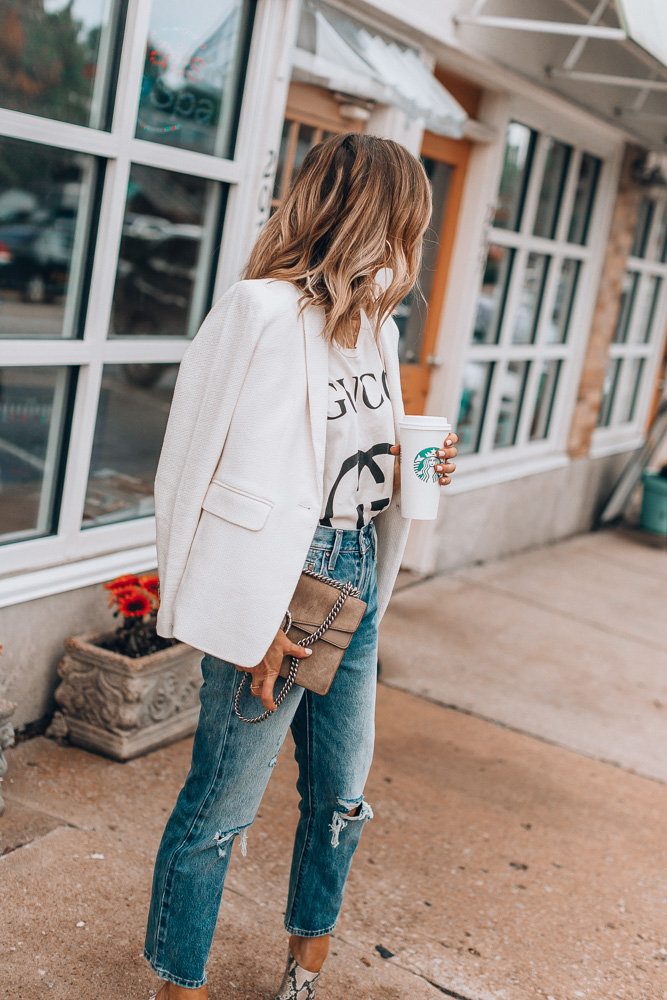 You don't have to wear a belt
When I first started wearing high rise denim, it was always my first instinct to reach for a belt. You definitely can, but just remember it's not a necessity every time. A lot of times, a tuck looks better without one, but it's really about the style you're going for.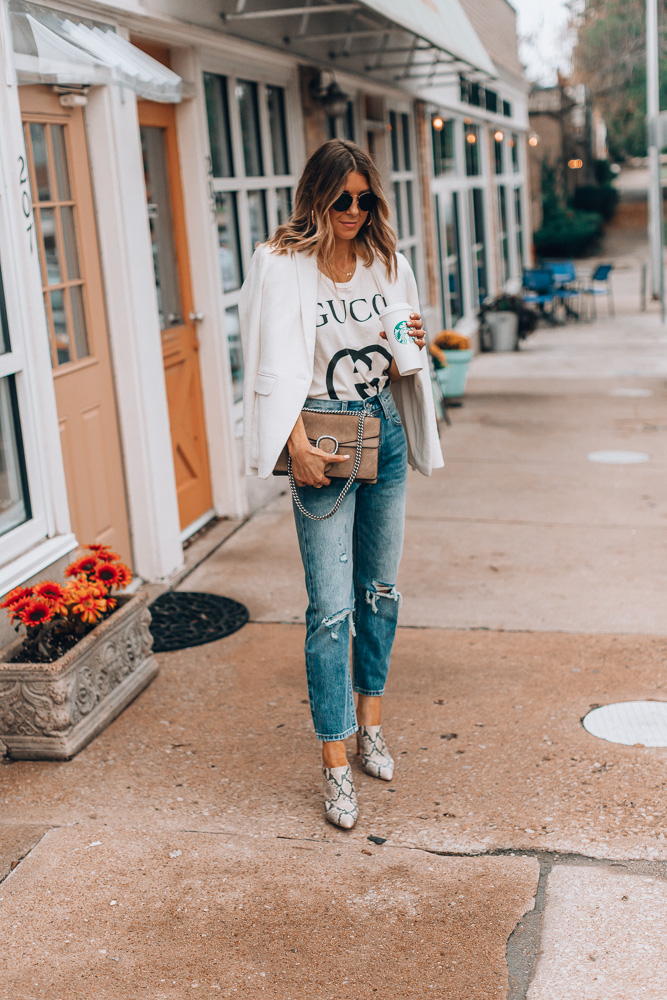 Look back
High rise jeans can either do a lot for the backside, or they can make your booty look really flat or saggy. Since I have an athletic body, I look for mid-sized pockets that hit right in the center of my backside. Just make sure to check a mirror from behind before buying a pair. I've definitely made this mistake! Levi's are actually universally flattering, so it's another reason I love them.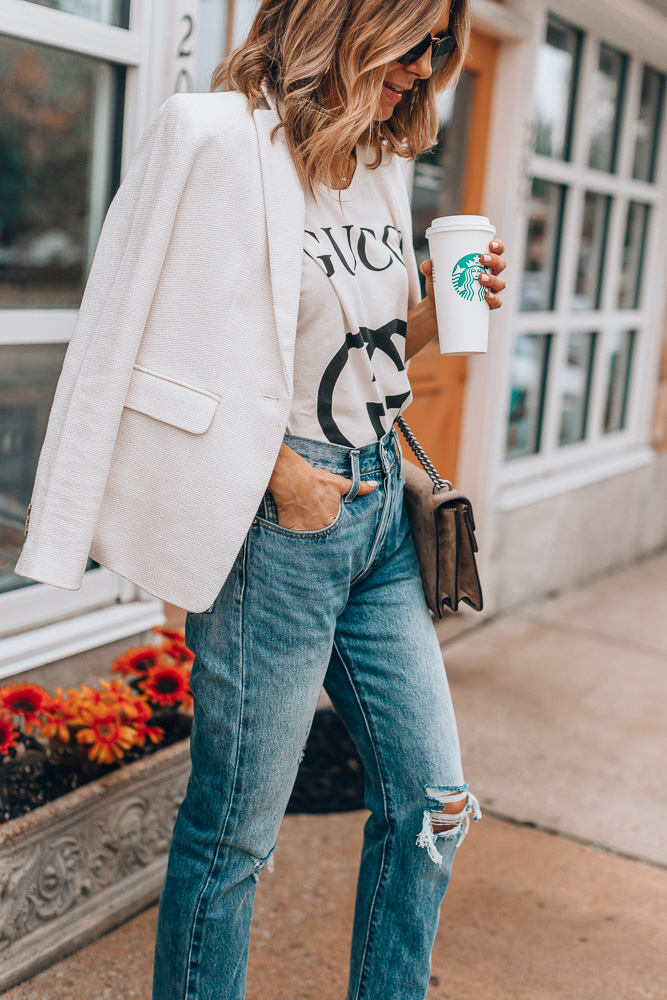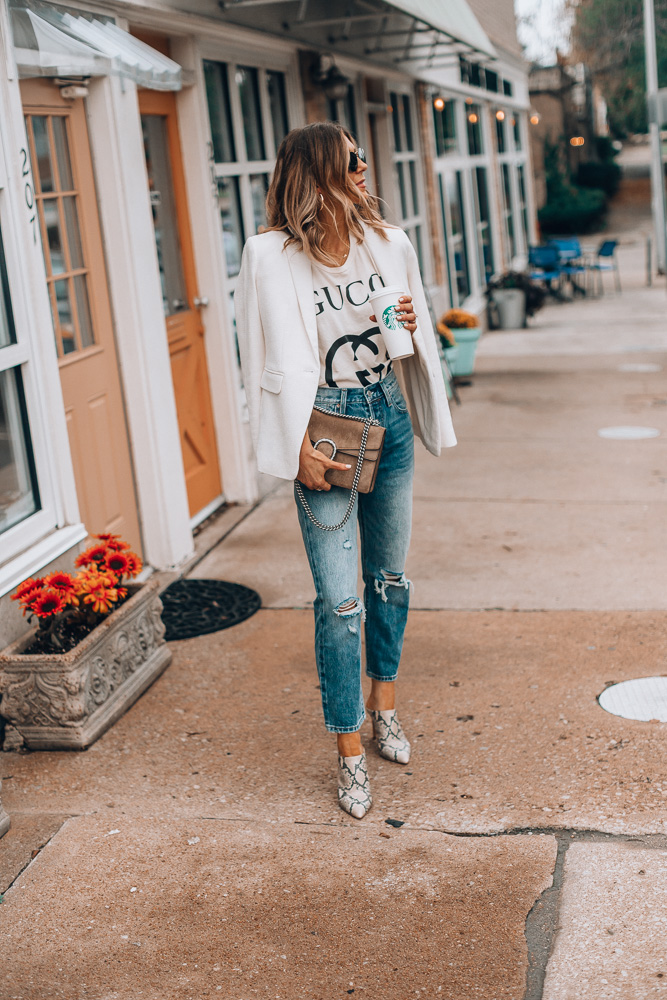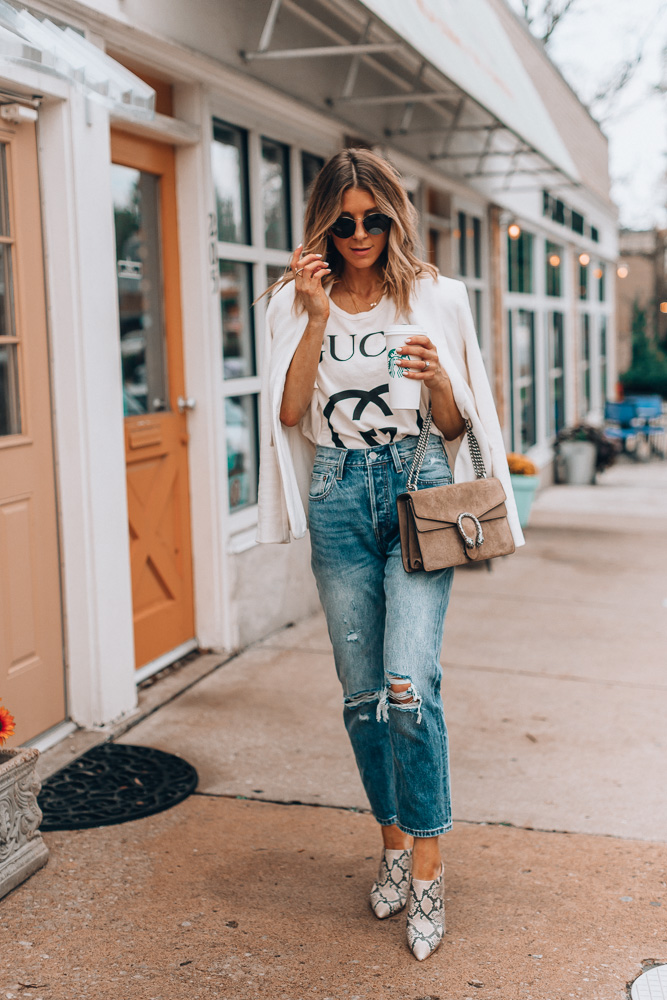 If you've never given high rise jeans a try, or Levi's for that matter, you definitely need to. I have a feeling you'll be coming back for more pairs ASAP.
Becky xx
Outfit Details:
Levi's 501 Jeans (went one size down) // Gucci Tee // Blazer // Heels
Favorite Levi's High Rise Denim

A big thanks to Levi's for sponsoring this post!