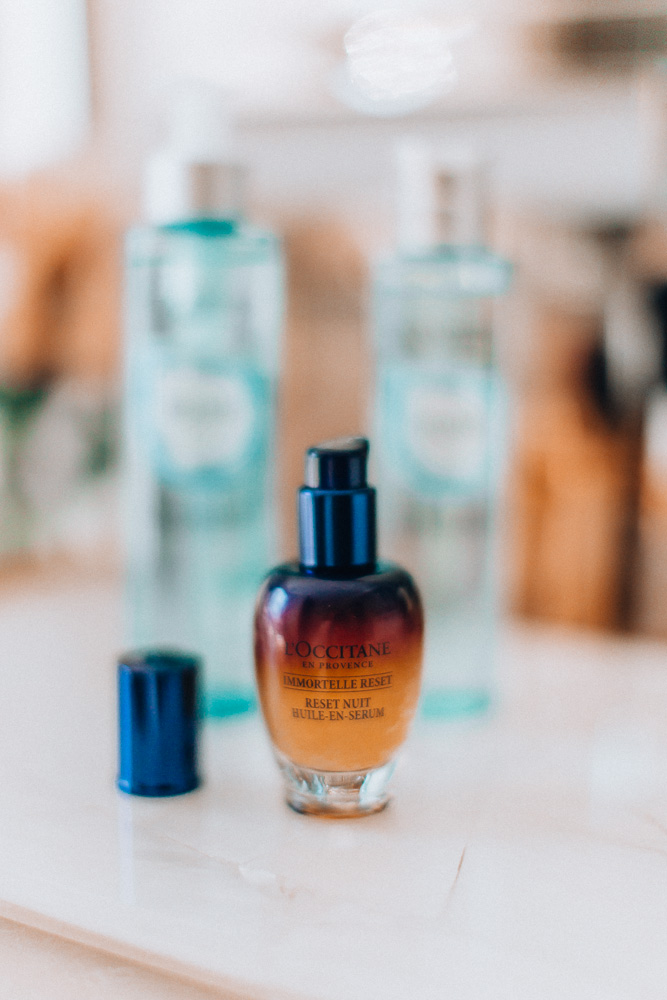 Whether I like it or not, I'm getting older every year, which means my skin needs a little more love and attention. I try hard to stay up with a consistent skincare routine, but something I've never really done before is use a product that's specifically left on overnight to reset my skin. I always think, OK, I have products for before bed and when I wake up in the morning, but I'm ready to step it up a notch with L'Occitane's new Immortelle Overnight Oil-in-Serum. I'm all about a multi-tasking product, especially while I'm sleeping.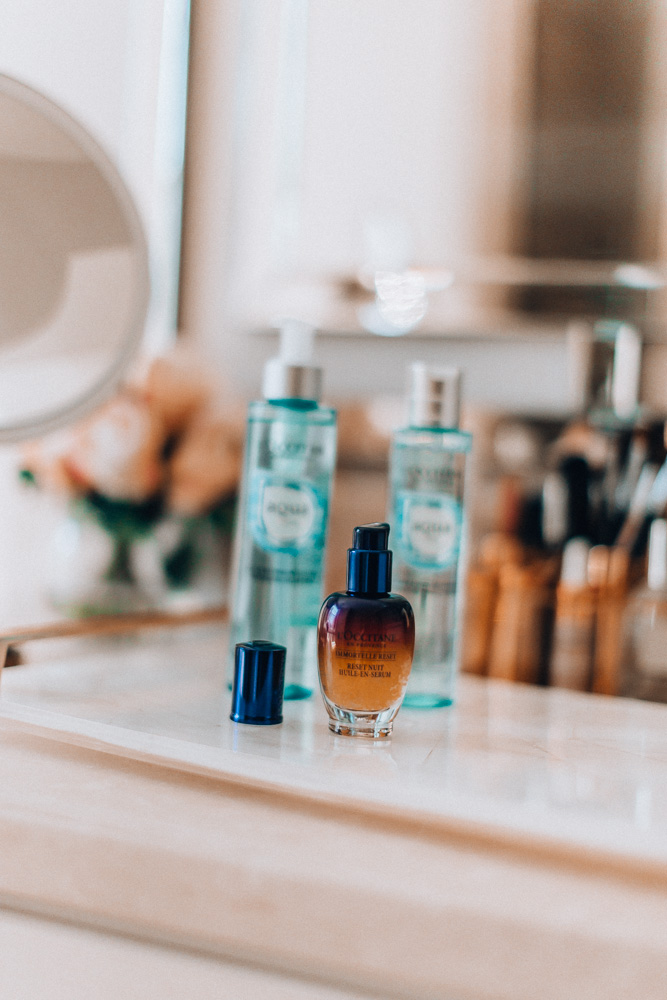 First, if you're not familiar with L'Occitane, you've got to try their products! They're veterans in the skincare space, which is how I knew the Immortelle Overnight Oil-in-Serum was going to work wonders on my skin. I mean, what if you could reset your skin in just one night? Wouldn't you go for it? I'm totally sold!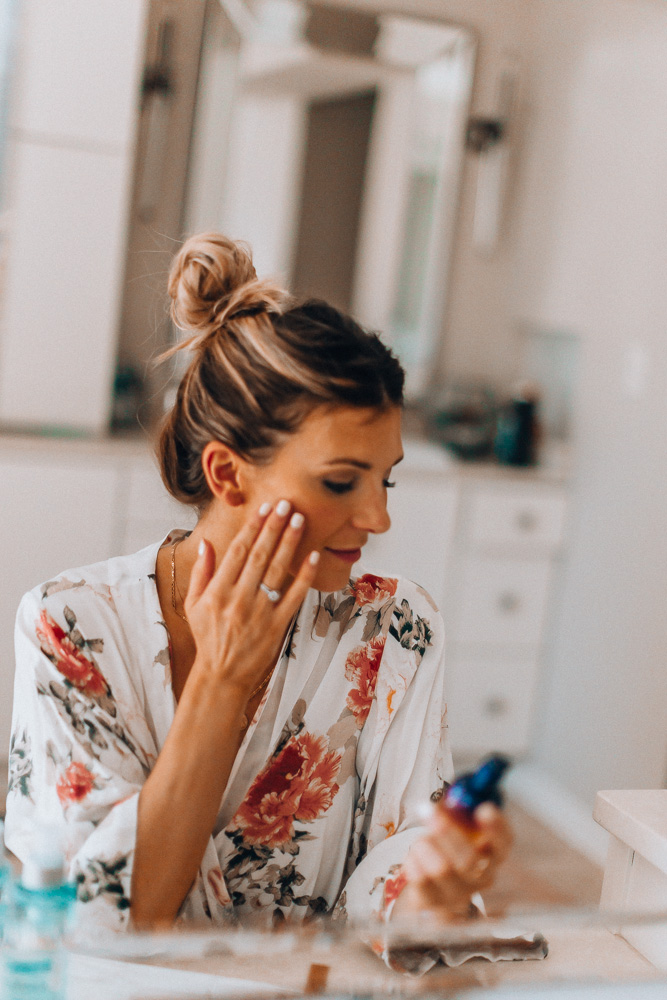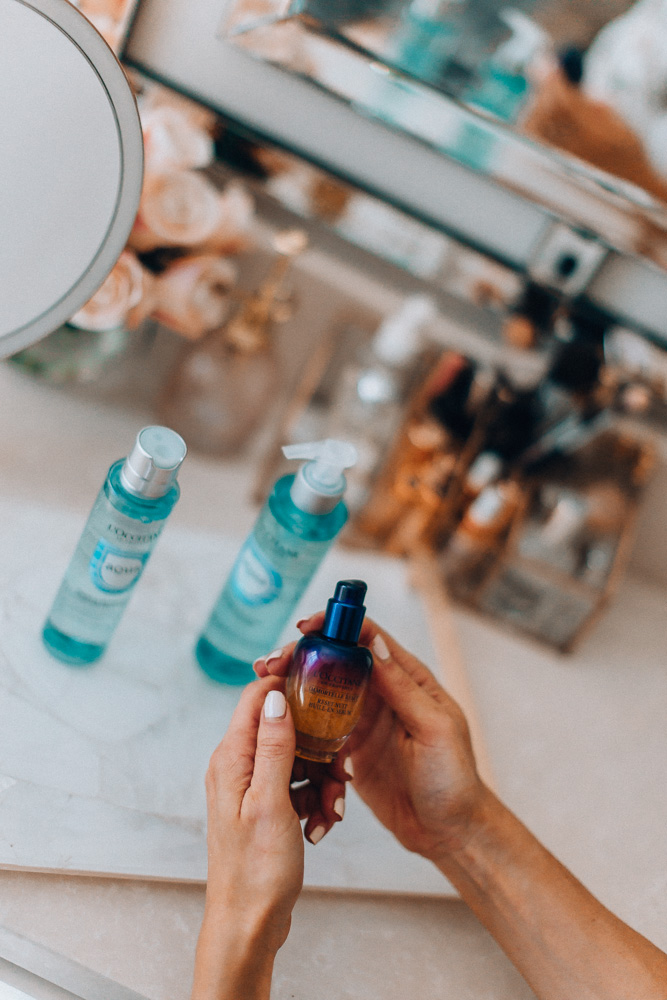 After just one night my skin already felt refreshed and looked more radiant. The serum is formulated with a powerful botanical complex and immortelle essential oil from Corsica. This is the key ingredient working to revitalize your skin, and yes, even smooth our those fine lines and wrinkles.
I'm completely hooked and can't recommend  L'Occitane's new Immortelle Overnight Oil-in-Serum enough! And I've tried a ton of skincare products, so take it from me that this stuff is high quality and really works. All you have to do is add it to your regular beauty routine before bed. Bonus- it smells AMAZING!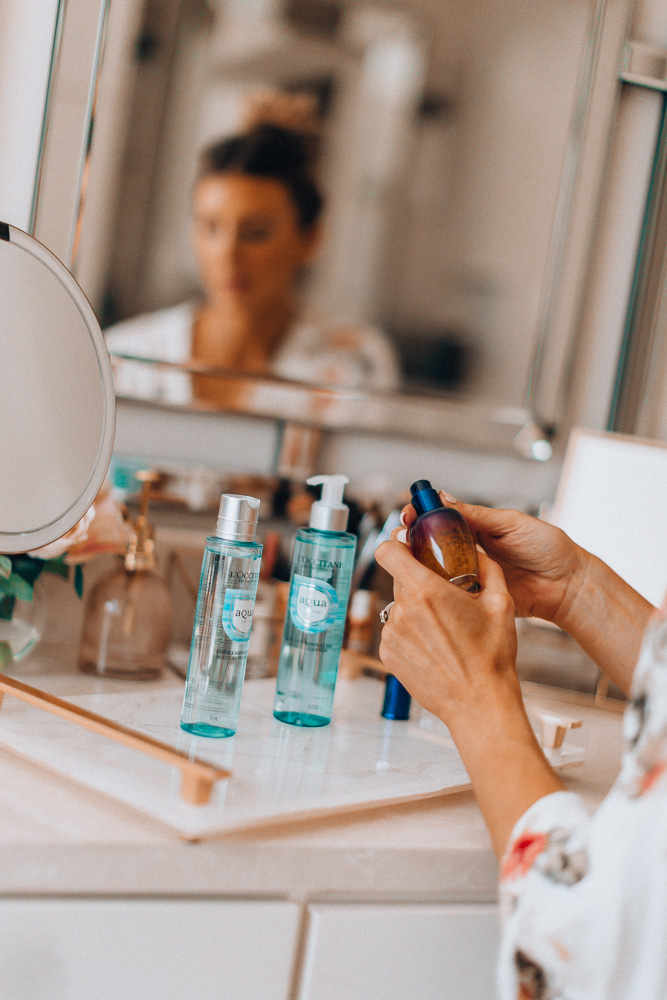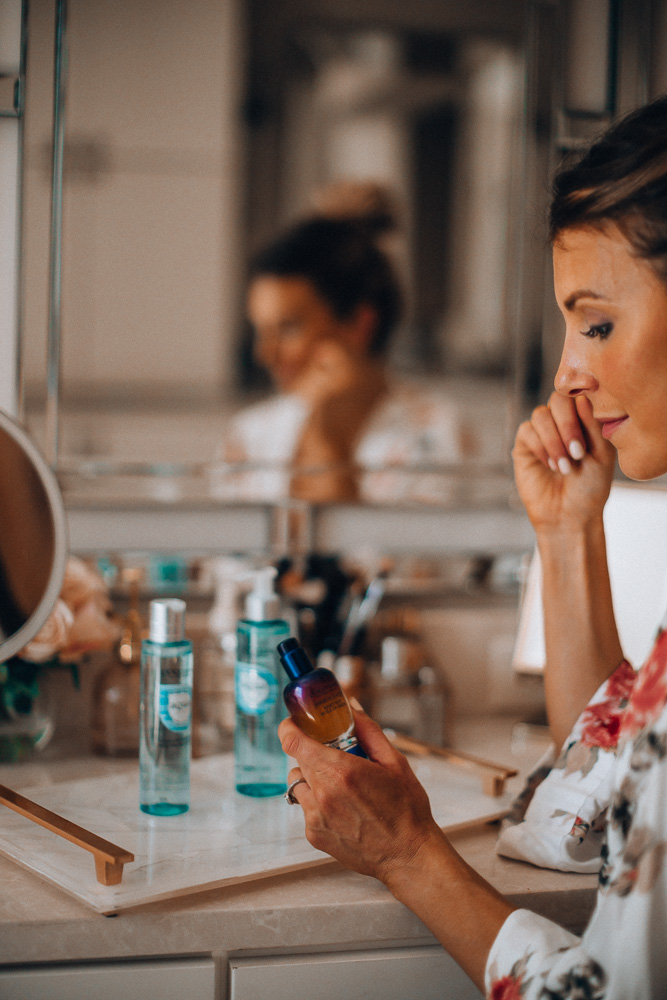 Have you tried L'Occitane? What's your favorite product of theirs? And just a heads up… you get a free Gorjana Bracelet and 2 free hand creams with any $35 purchase! (offer ends 10/31)
Becky xx
ps – If you are looking for a good face wash for the colder months that won't dry your skin try their Aqua Water Gel cleanser!
A big thanks to L'Occitane for sponsoring this post! All opinions are my own!