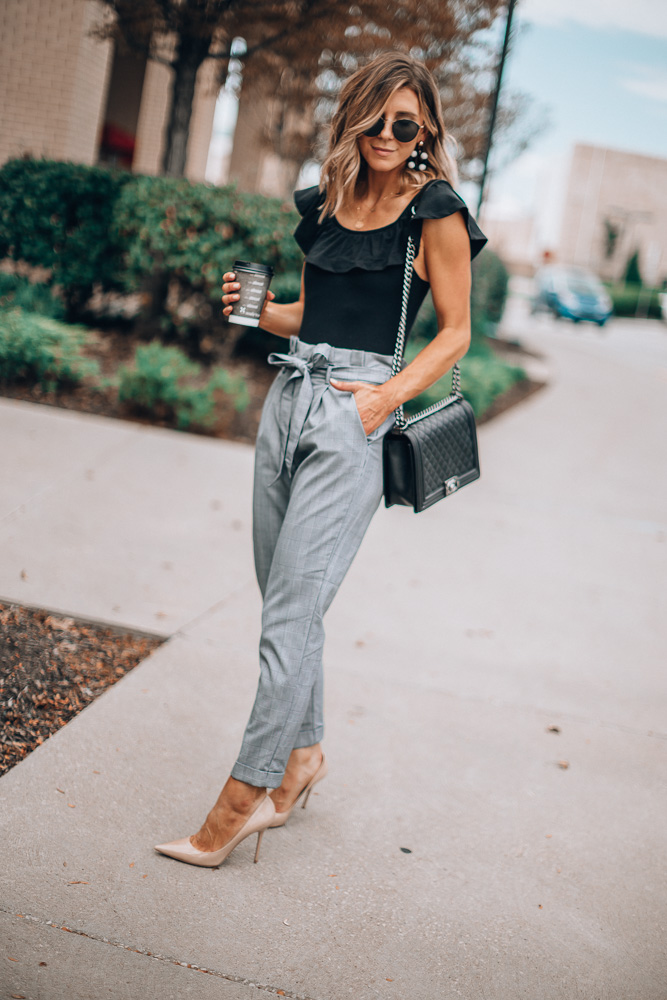 I've always loved finding amazing budget finds, especially as we head into a new season and I'm wanting to buy everything. While I love investment pieces here and there, a lot of my clothes fall within an affordable budget (I try to find pieces I love under $50). Here are 3 items and fall trends I recently scooped up from JCPenny – all under $50 each!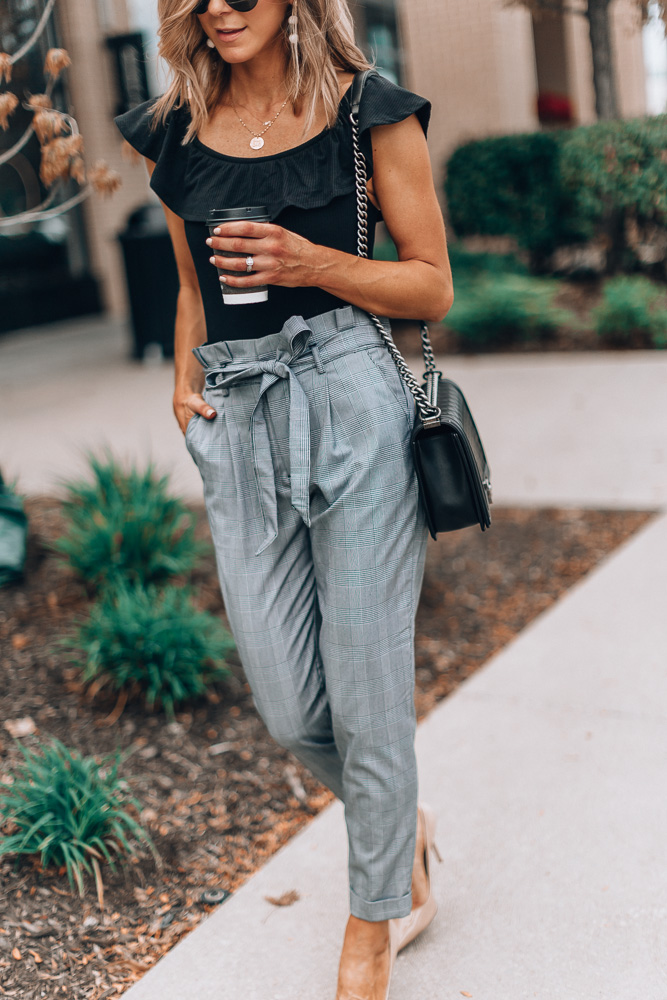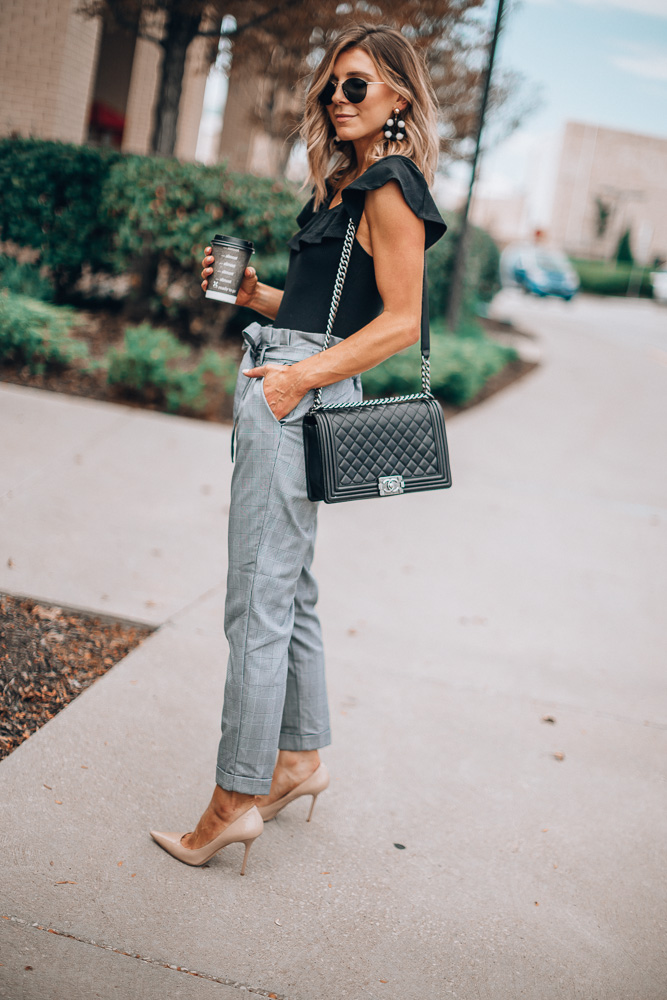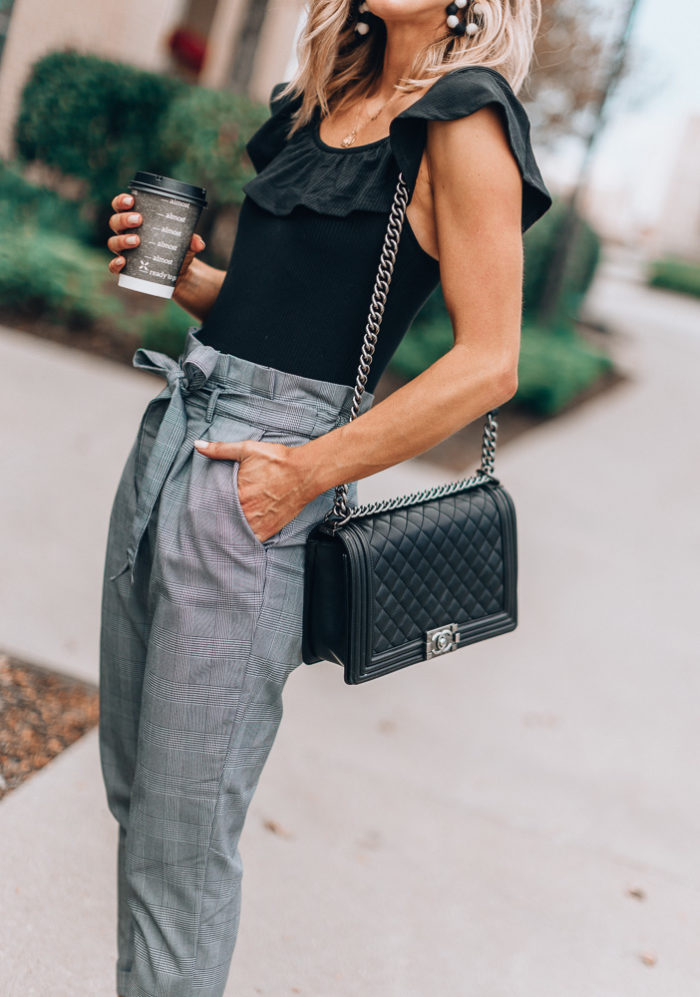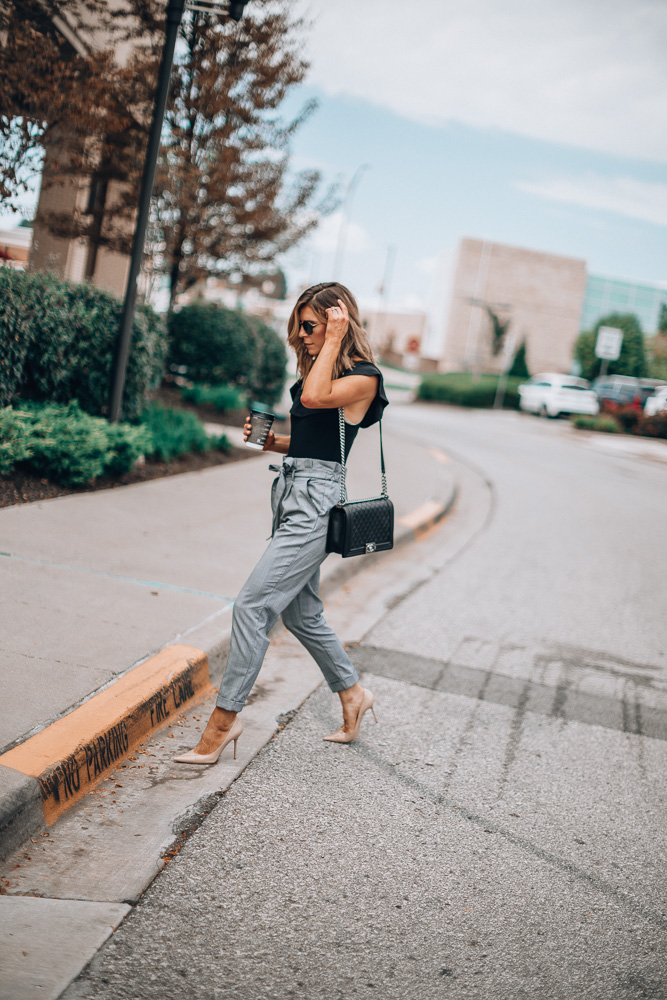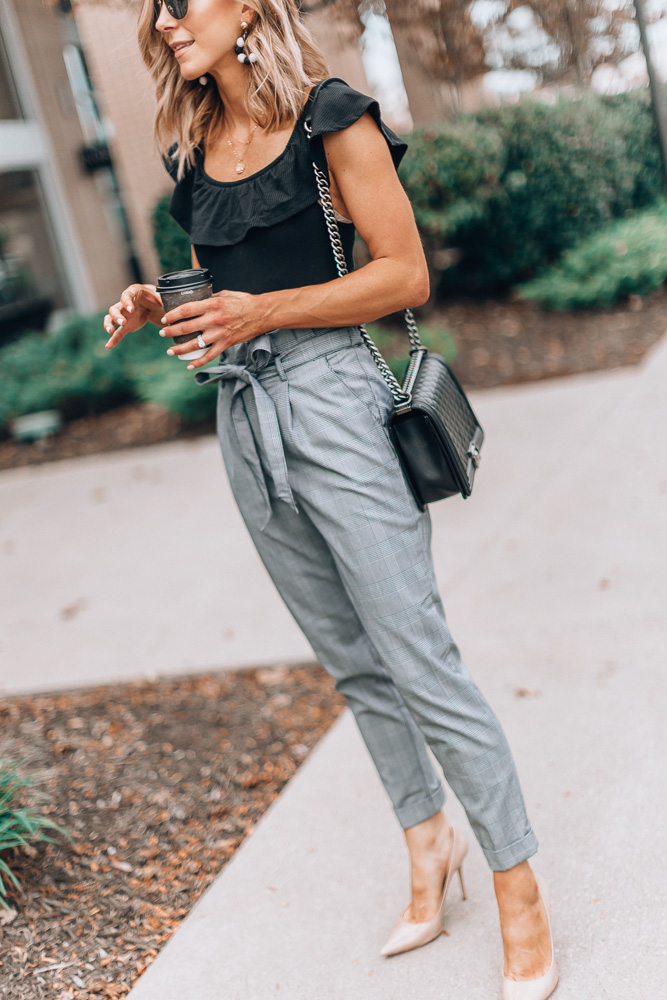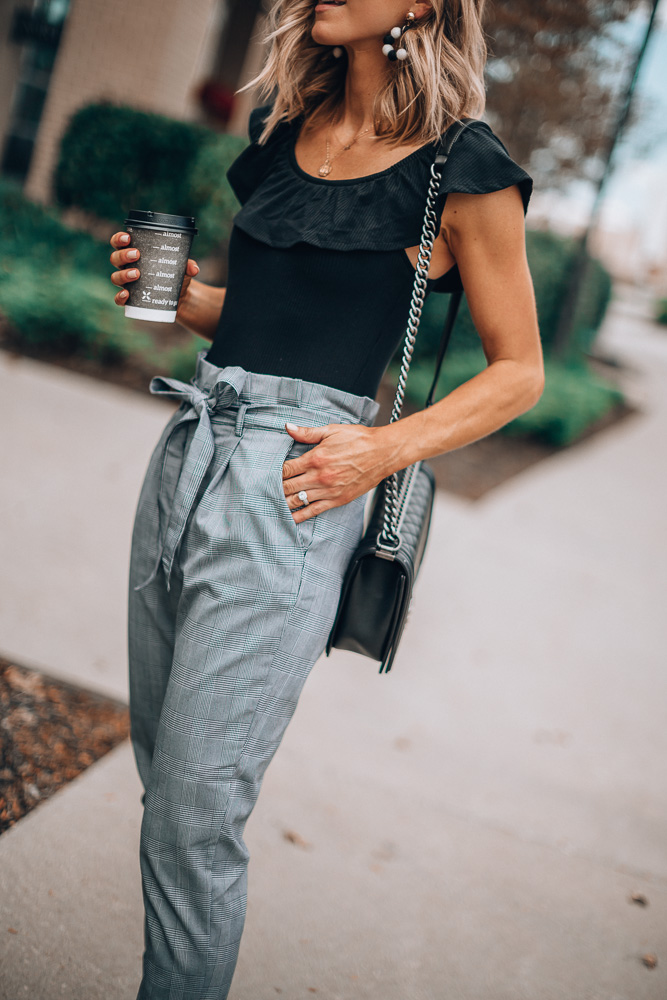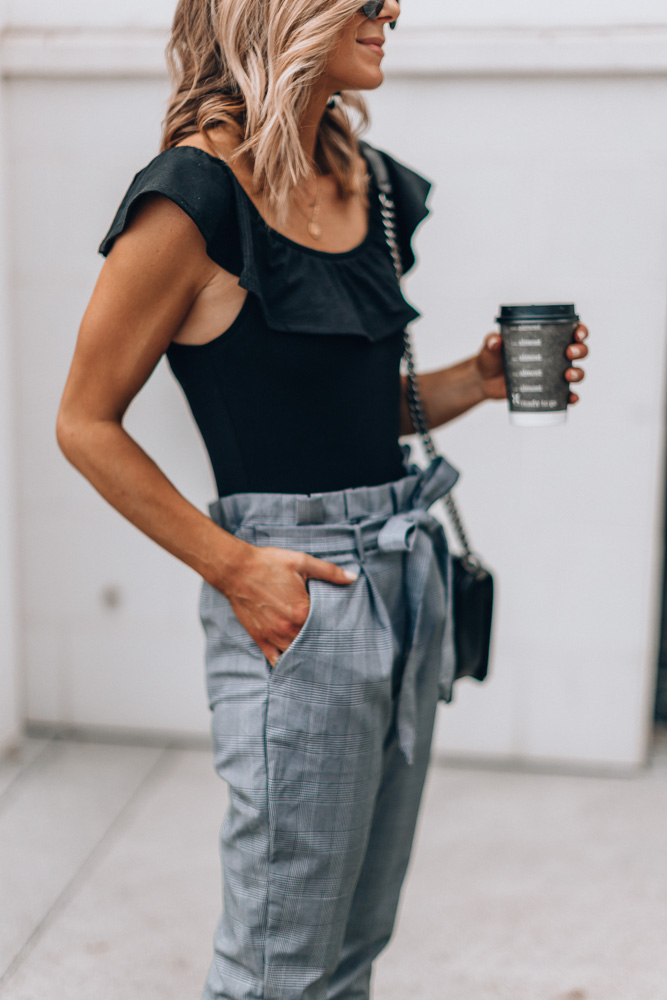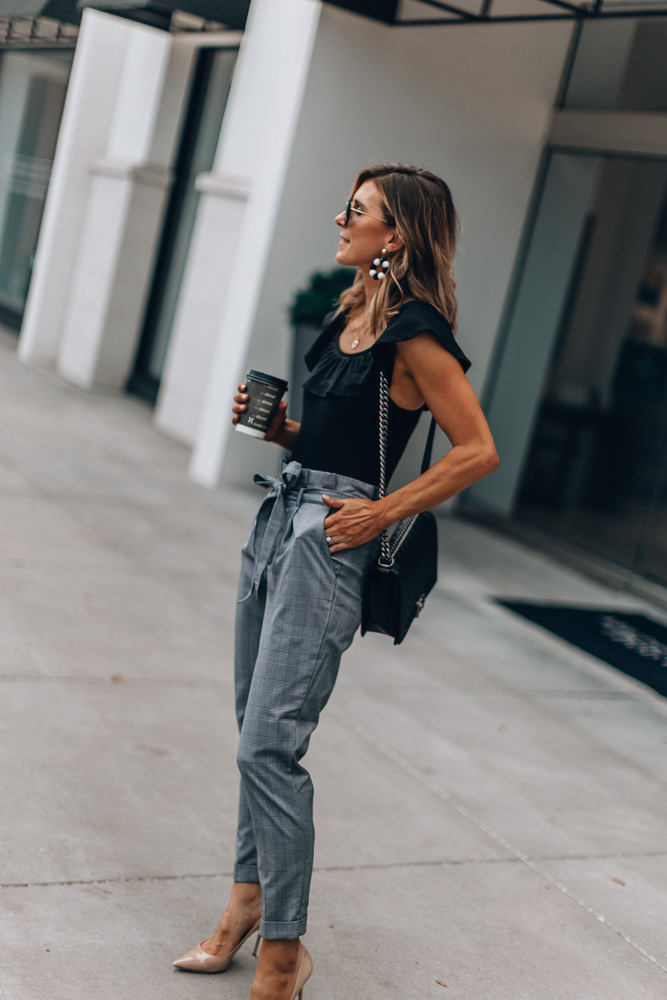 Belted trousers
I'm seeing these pants everywhere, and I'm really into them. They're an updated spin on "work pants" or "trousers." Find a pair that's cropped right above your ankle (or hem them), as this is a flattering point on the leg. I like all the gray and neutral colors and even ones with a plaid pattern for fall. Look for a pair with a belt to stay on trend and keep things cinched at the waist.
Bodysuits
It took me a while to get on board with this trend, and now I'm all about them. They're a lot easier to tuck into pants, especially something high-waisted. They also layer really well under pieces like cardigans or coats. I especially love this version with a ruffle for an added detail.
Pump heels
JC Penny's has a ton of great options for this classic style that's big this fall. I love booties and all, but pumps are always a staple in my fall wardrobe. Look for a pair that you can actually walk in and a shade that's neutral (not too pink or too tan) if you want to wear them often. You can even match them to your skin tone to elongate your legs. I use these to dress up any outfit or to take a more classic look on something.
What's a fall trend you're buying on a budget this year?
Becky xx
Outfit Details: Trouser Tie Pants Under $50 // Ruffle Bodysuit // Pump Heel 

A big thanks to JCPenny for sponsoring this post!