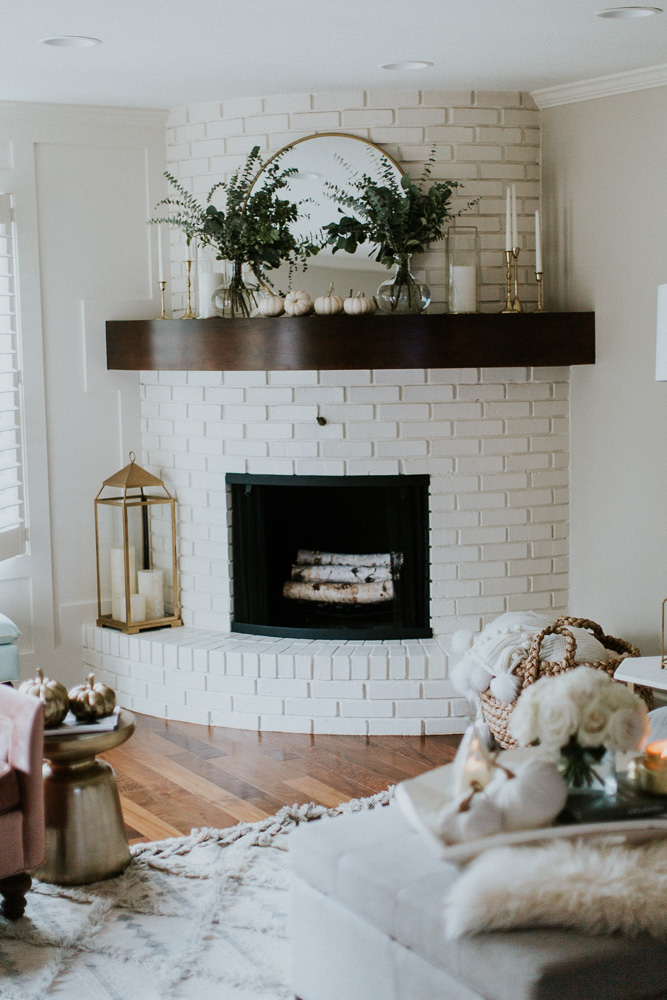 I love this time of year as the temperature drops & the leaves start to change. This week I decorated our home for Fall and it feels so good! Today I'm sharing my Fall decor and some tips for both indoor and outdoor decorating to give you some ideas on how to decorate your home for fall!

4 Tips for Indoor Fall Home Decor // Our Family Room
1. Stick to your Color Scheme
Some years I like to stay in my color scheme and use non-traditional colors for a very traditional holiday. For Fall I wanted to continue with my neutral vibe in my family room, so I added fresh muted greens in place of bold warm colors.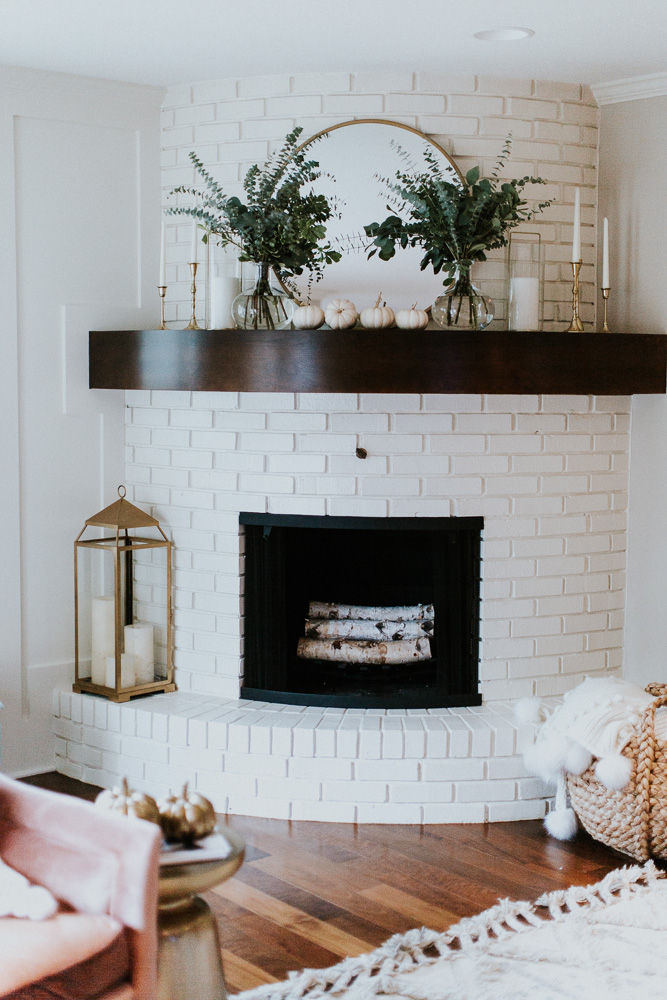 2. Use Real Elements in Your Decor
I love using fresh flowers in my home decor. This year for Fall I chose to use different types of eucalyptus to fill these belly glass vases. I also love to bring real (little) pumpkins inside, instead of just putting them outside. Pumpkins seem to be everywhere you go in late September so next time you stop at your local store either pick up a handful of small white pumpkins or a mix of differently shaped gourds. Adding a real element to any of your home decor is one of my favorite additions.