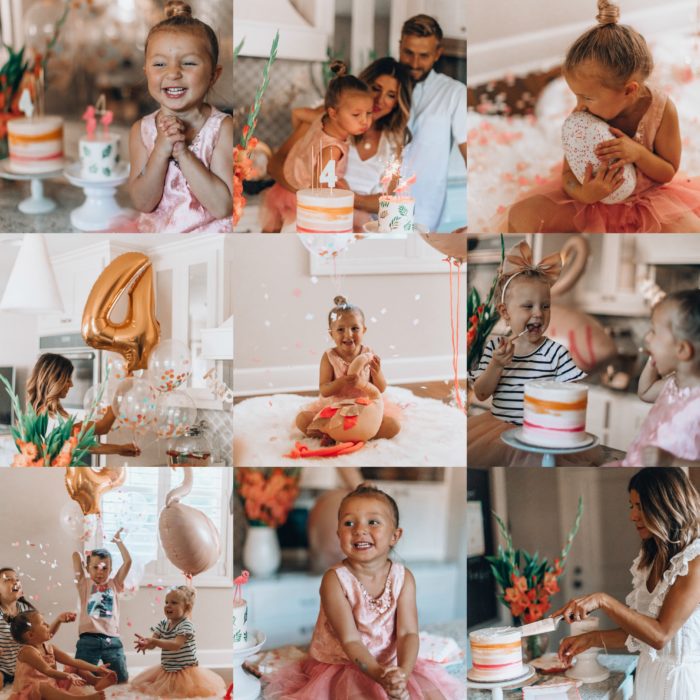 Sutton turned 4-years-old this past week. While it's amazing to see the excitement on her face, it is bittersweet for me. Sweet because she's another year older and I see her change and grow every day. Bitter for those same reasons — she's getting older and I'll never have these early years back with her. But I do love every day with Sutton more and more. And I'll gladly take my independent young girl over the trying infant days (although those days were special too).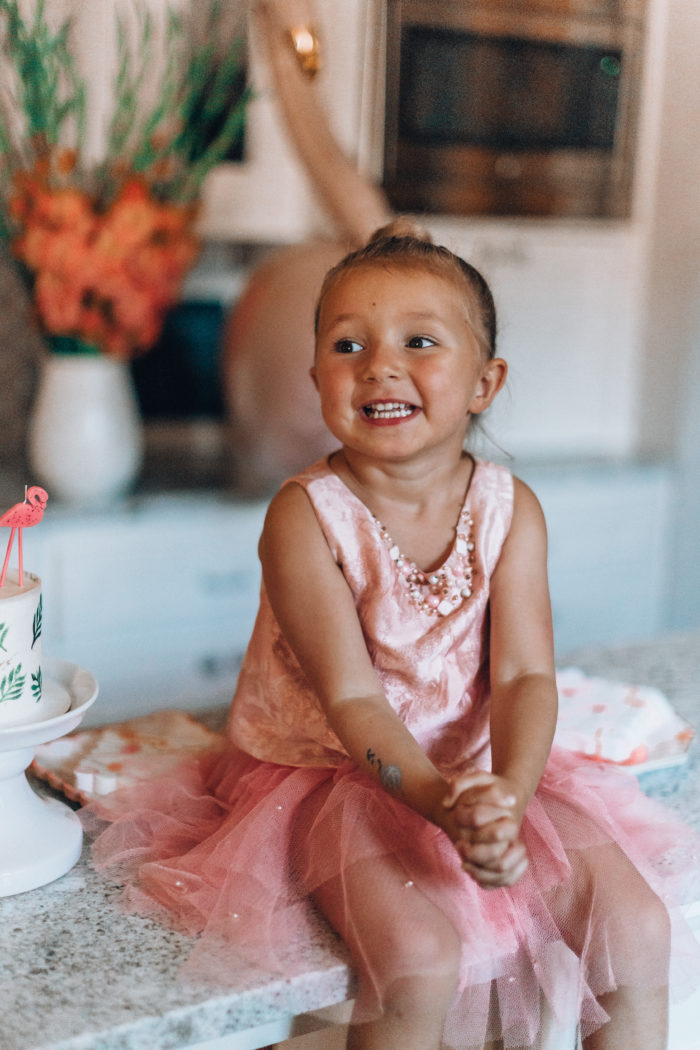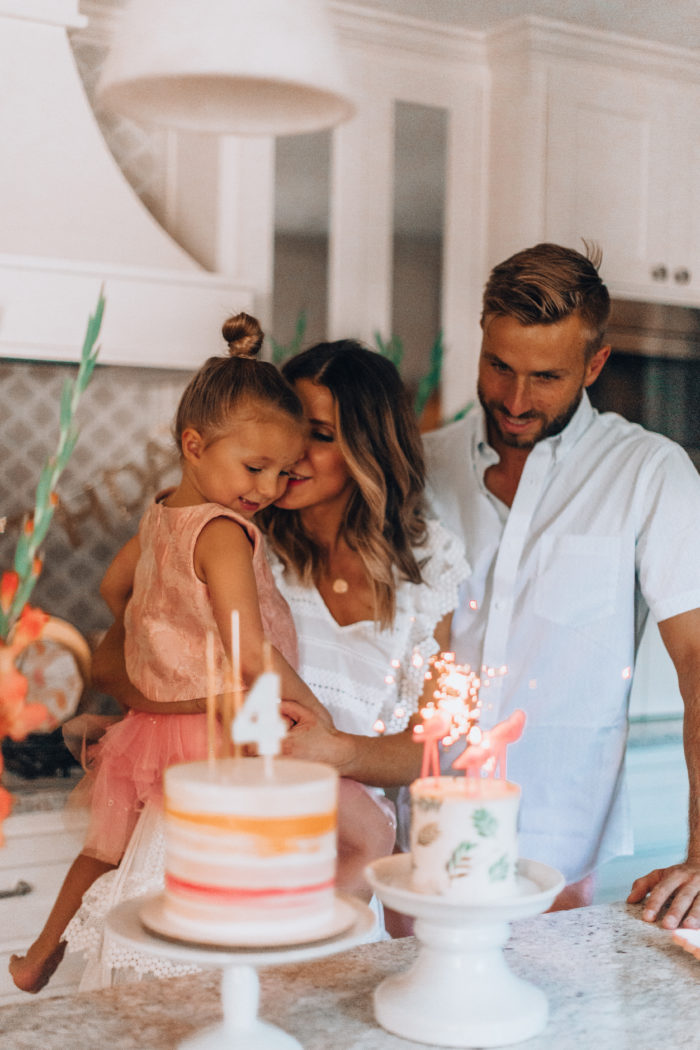 This year for Sutton's birthday celebration, she wanted to invite all her friends to a trampoline place. She had so much fun with all her friends and cousins! Later that day we did a small celebration at the house with our family.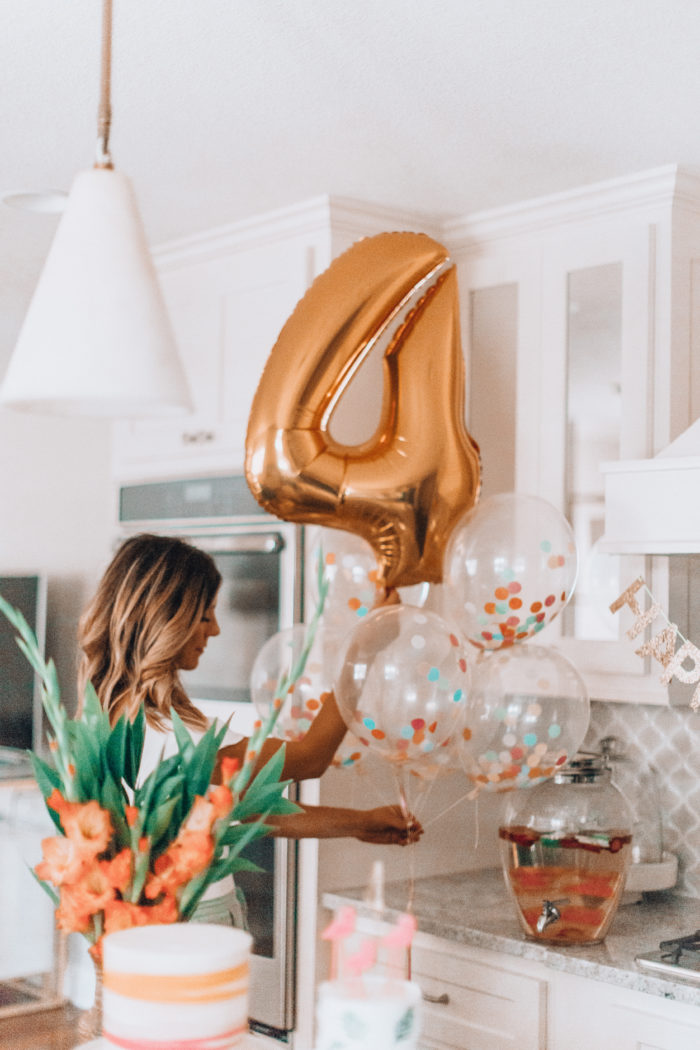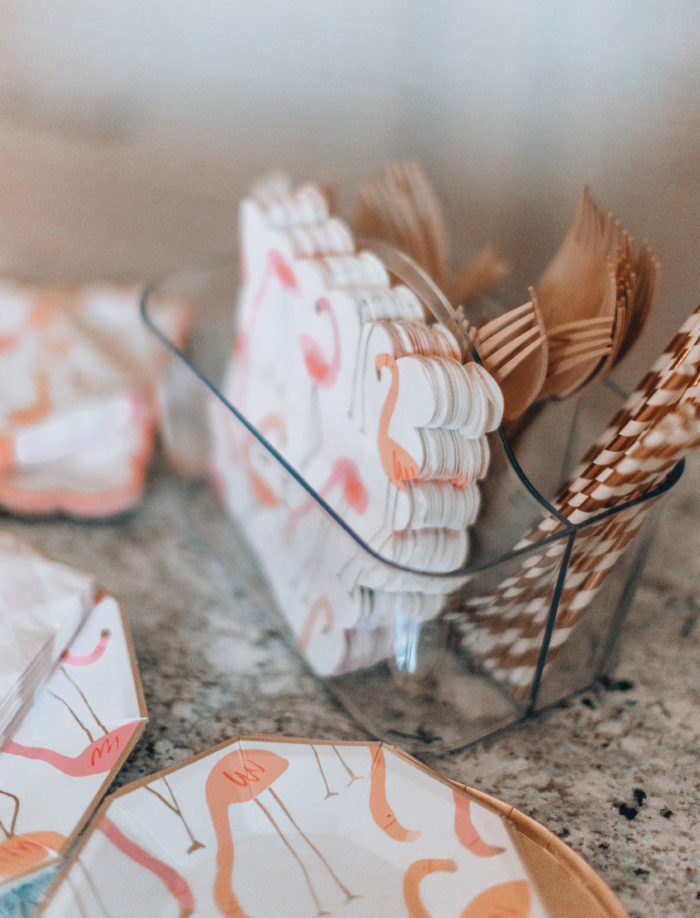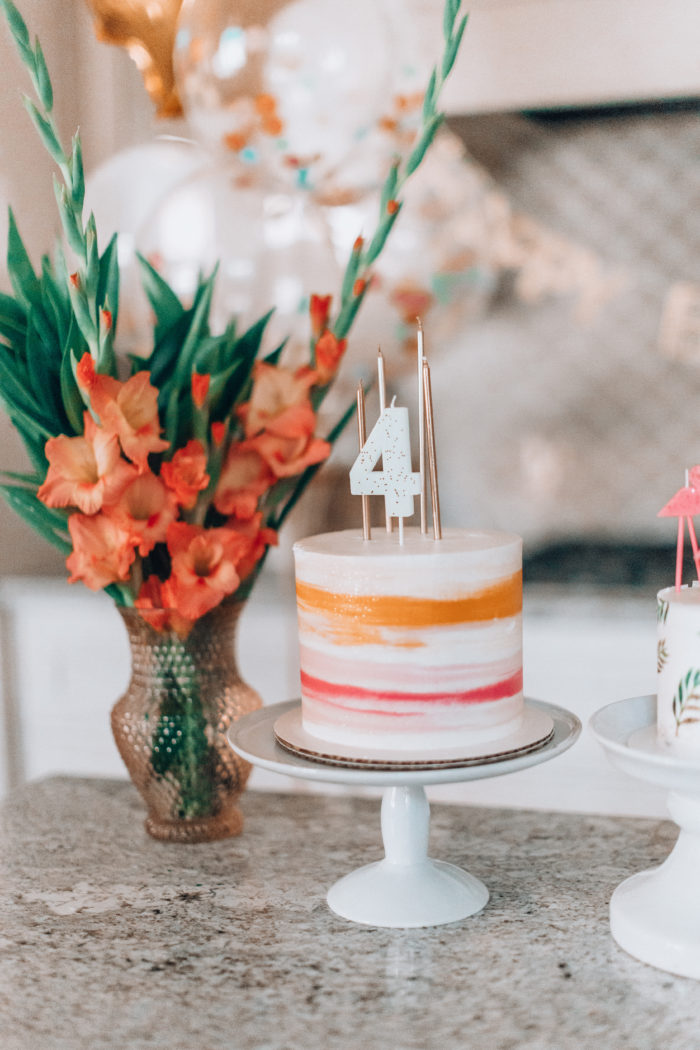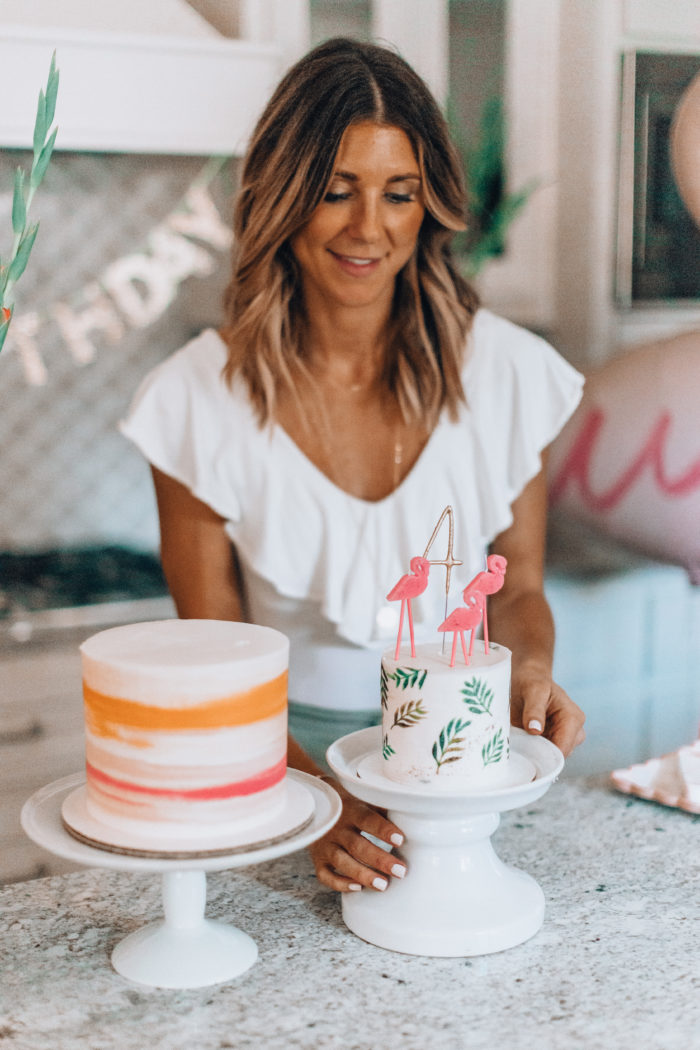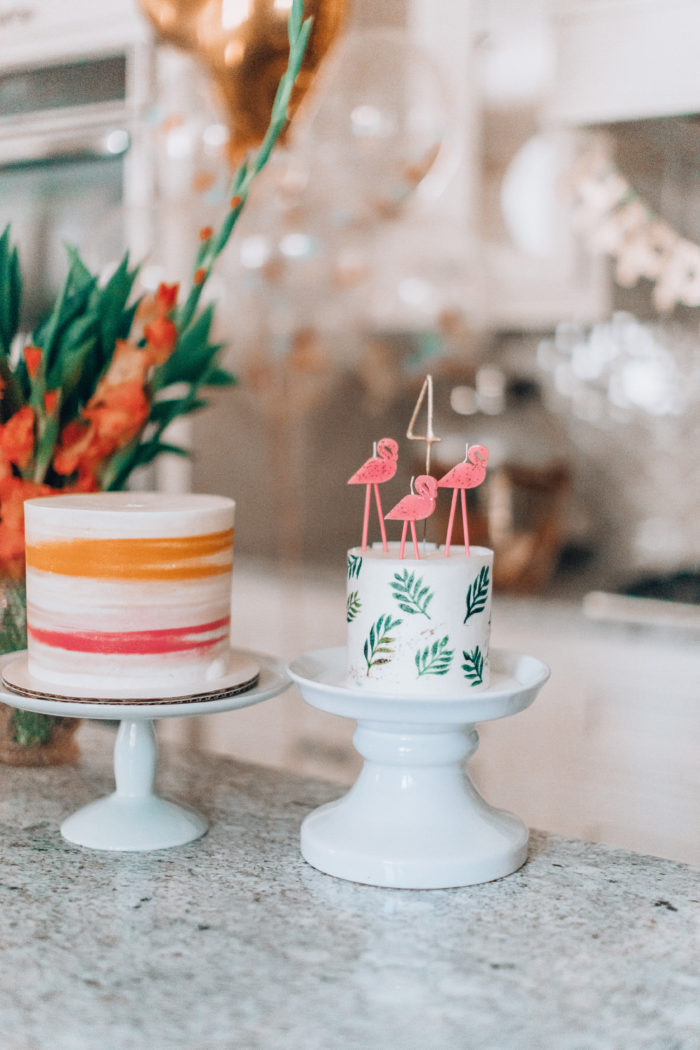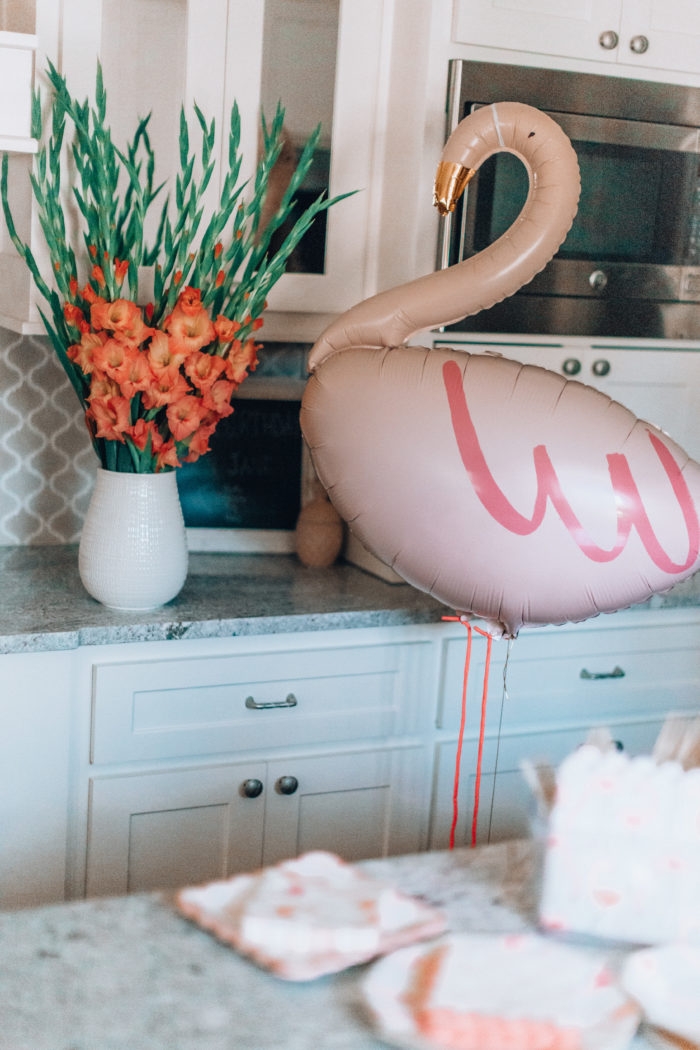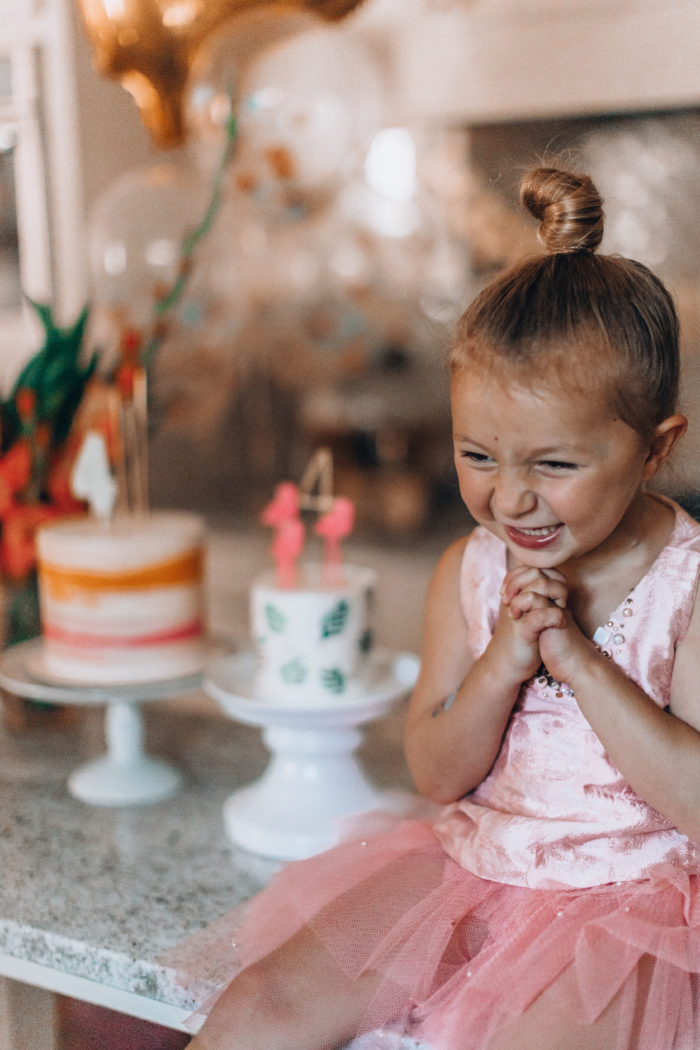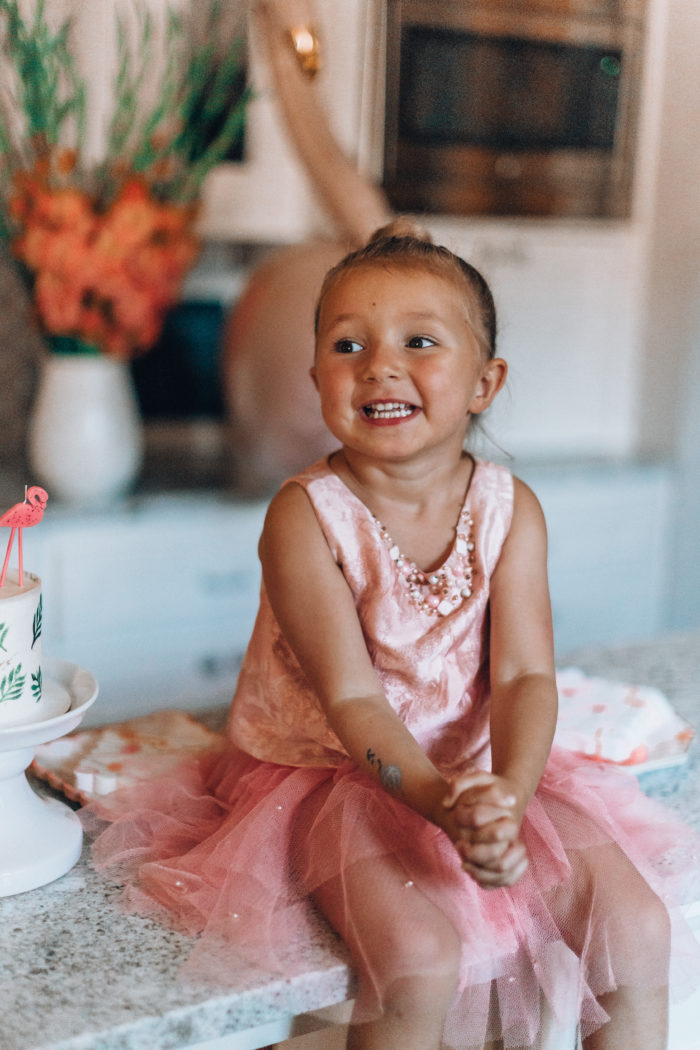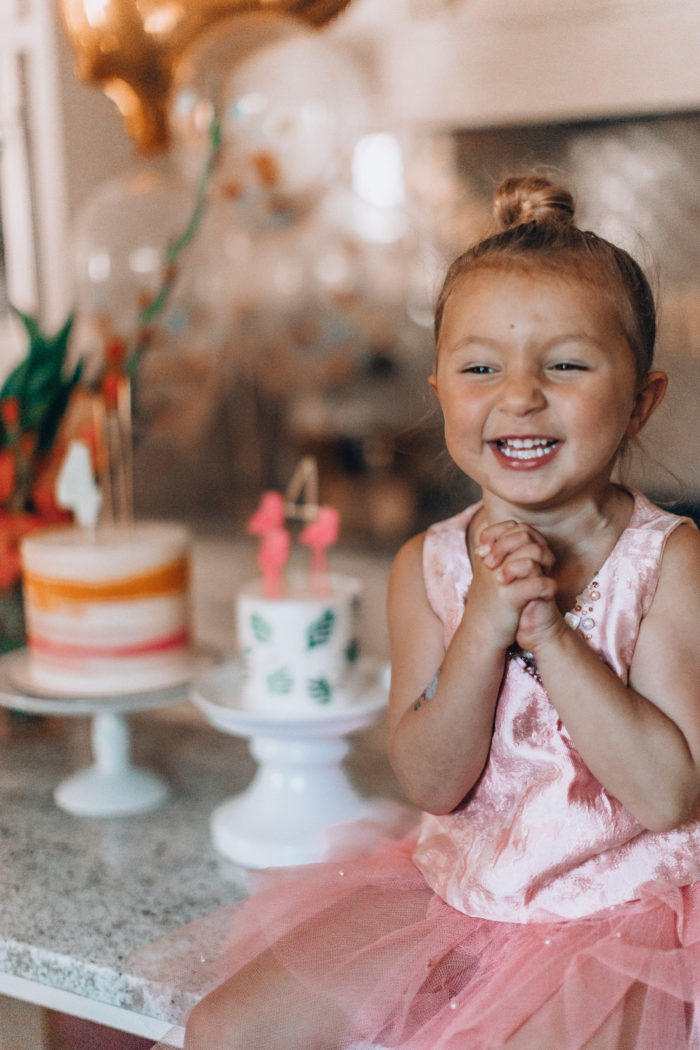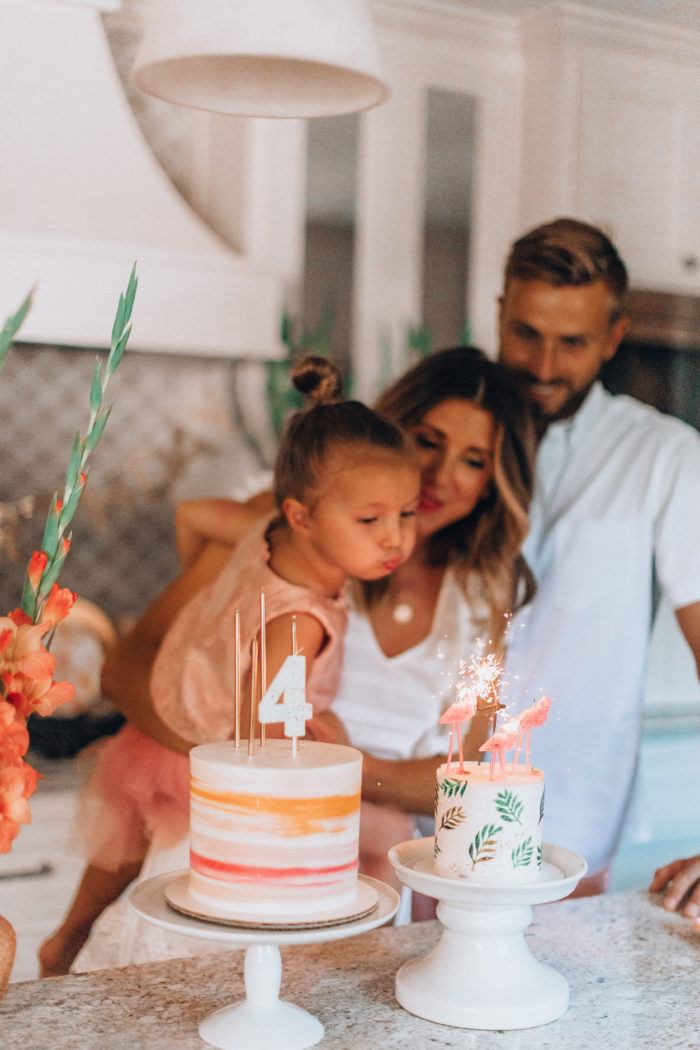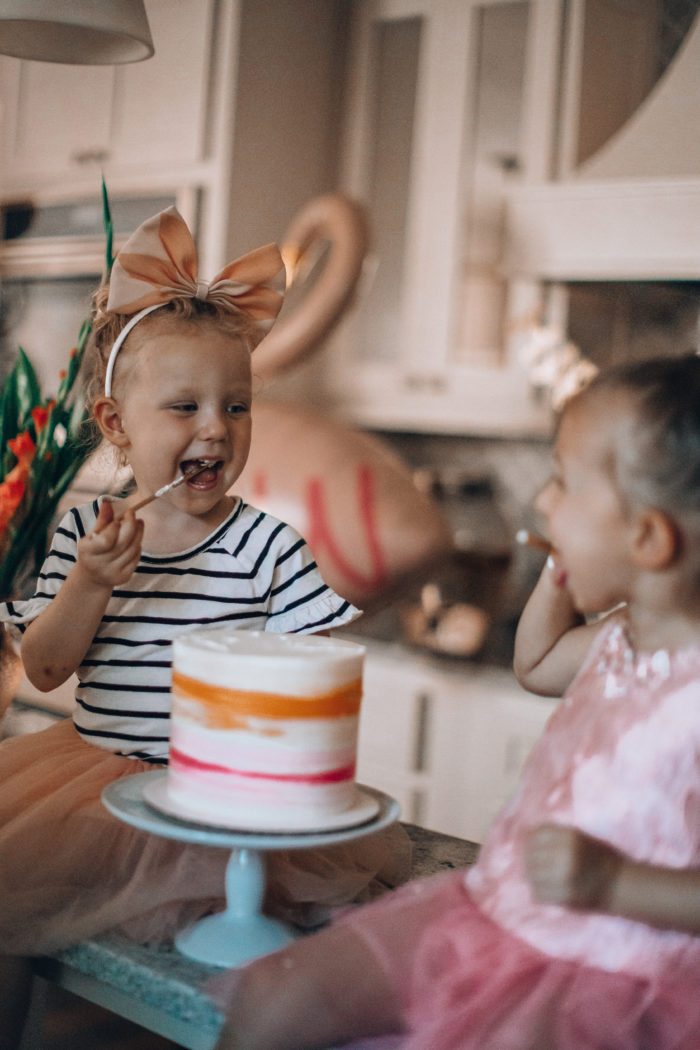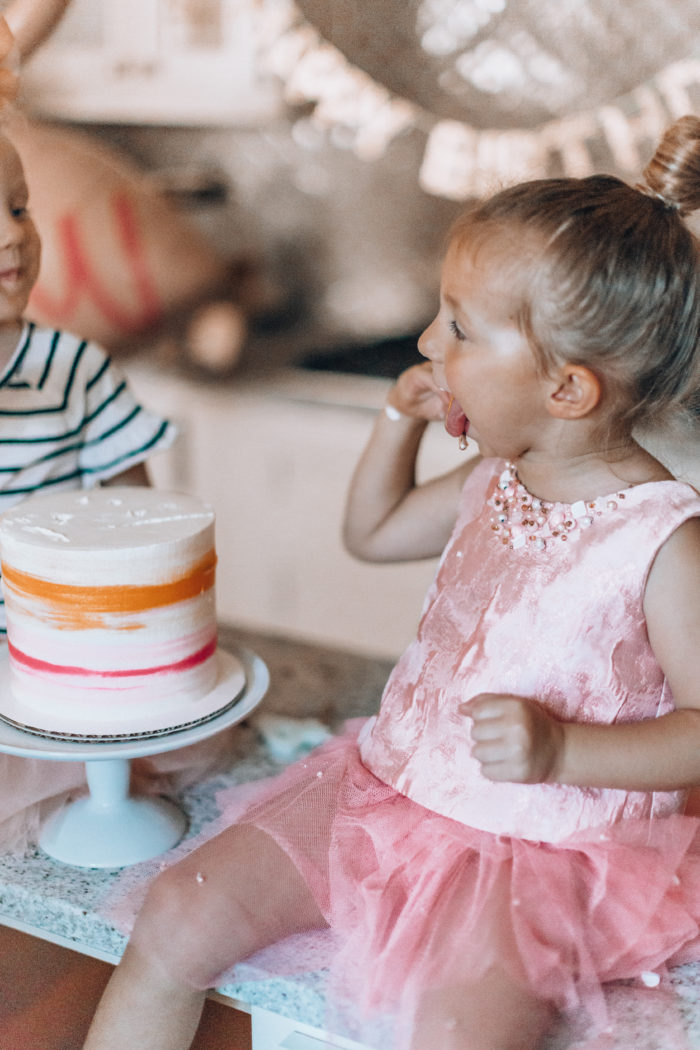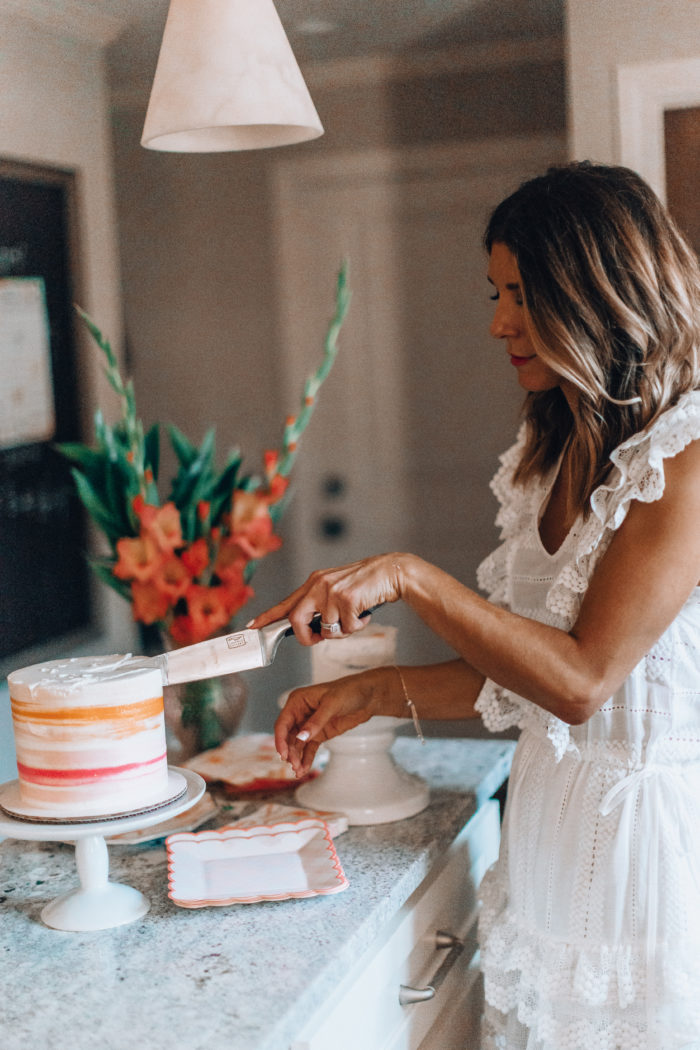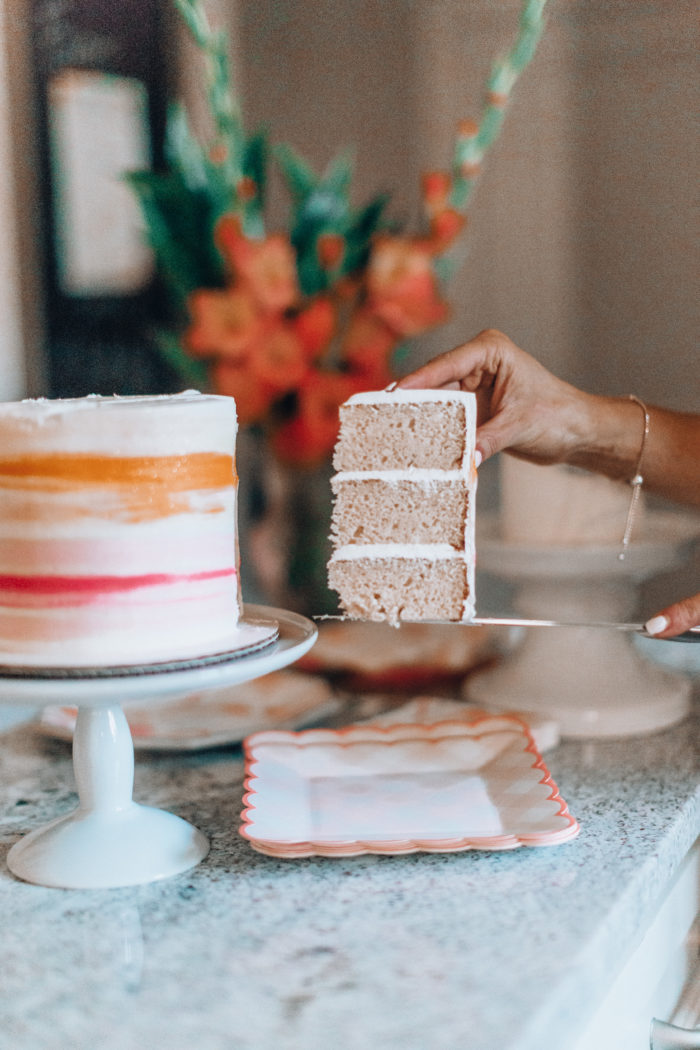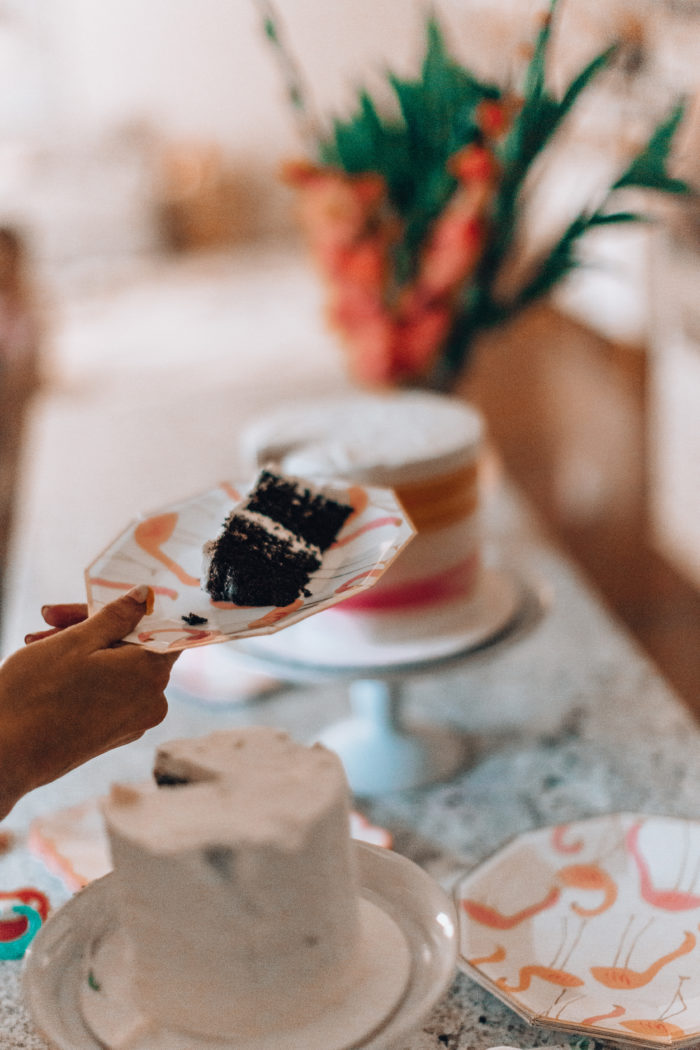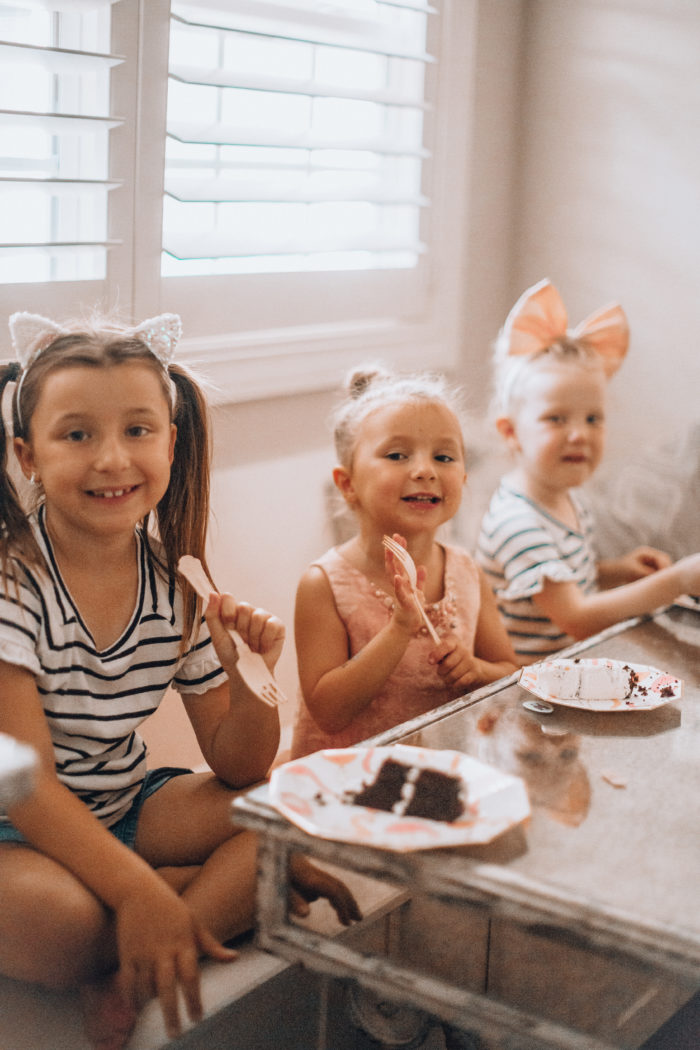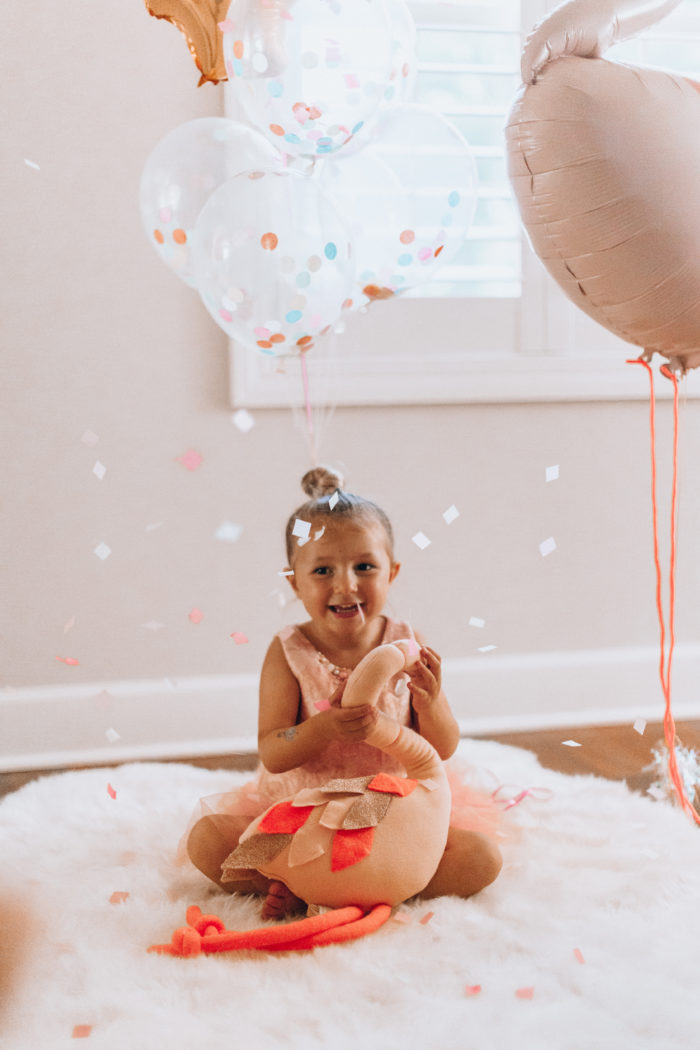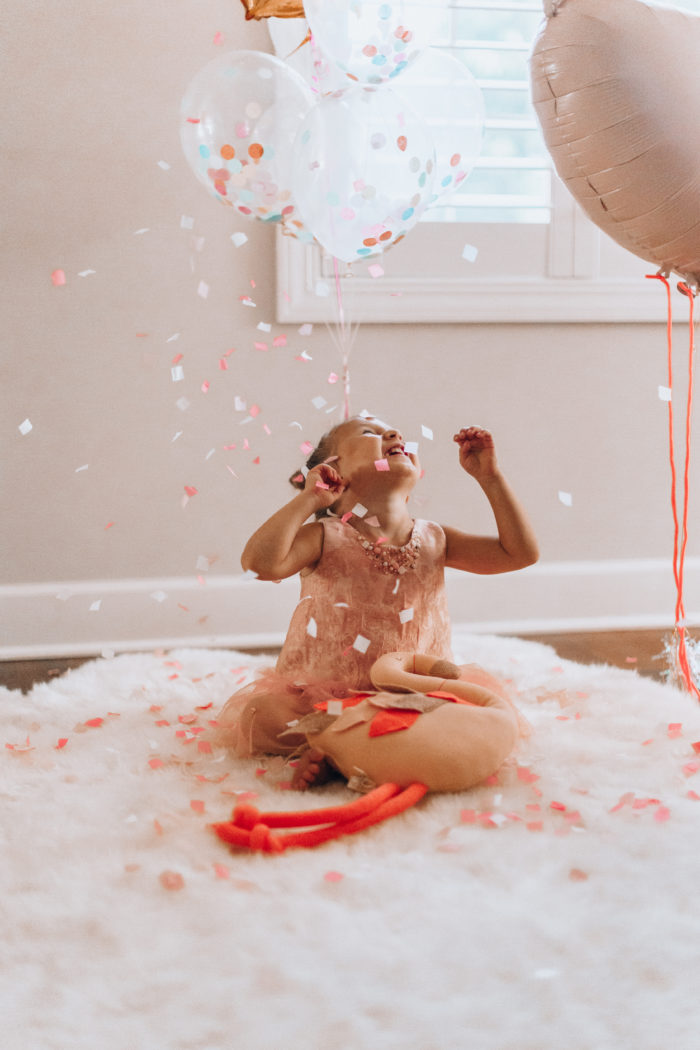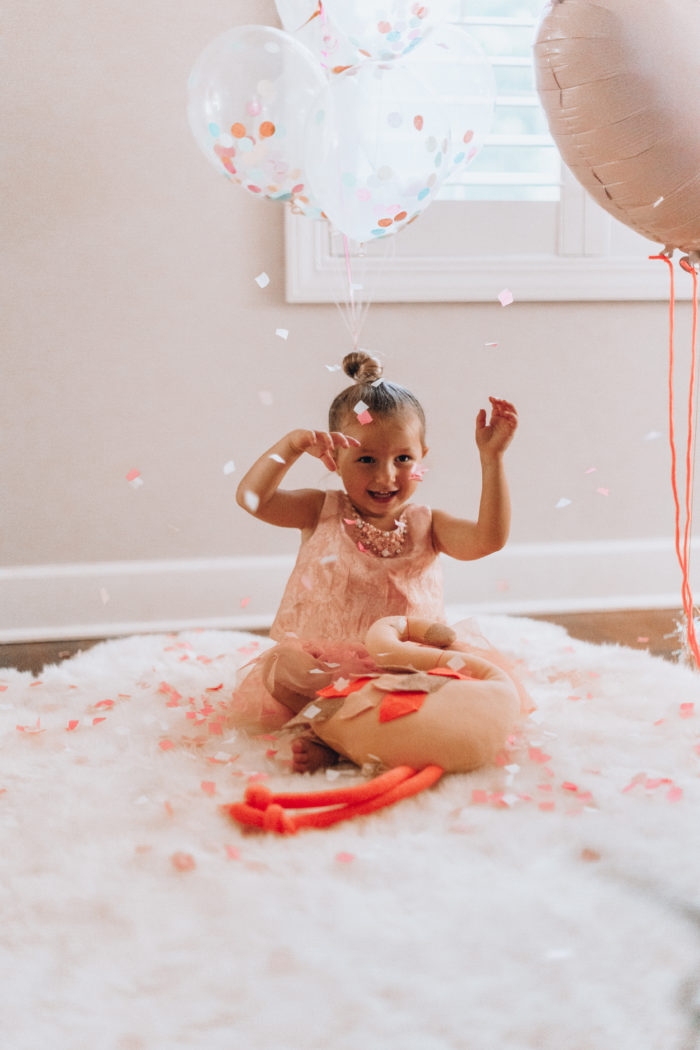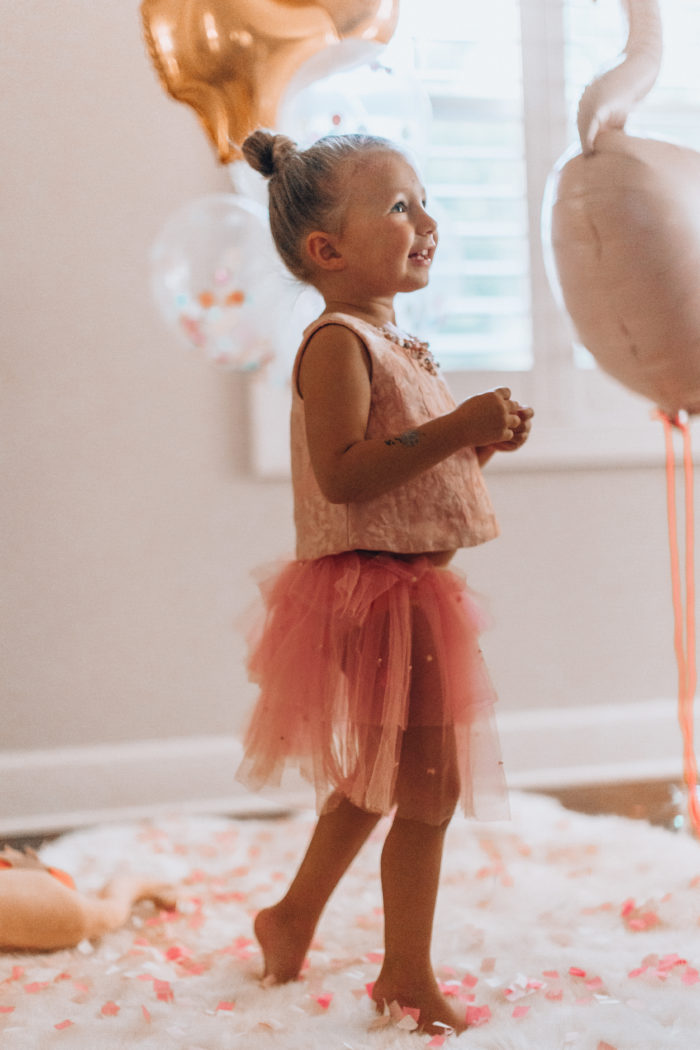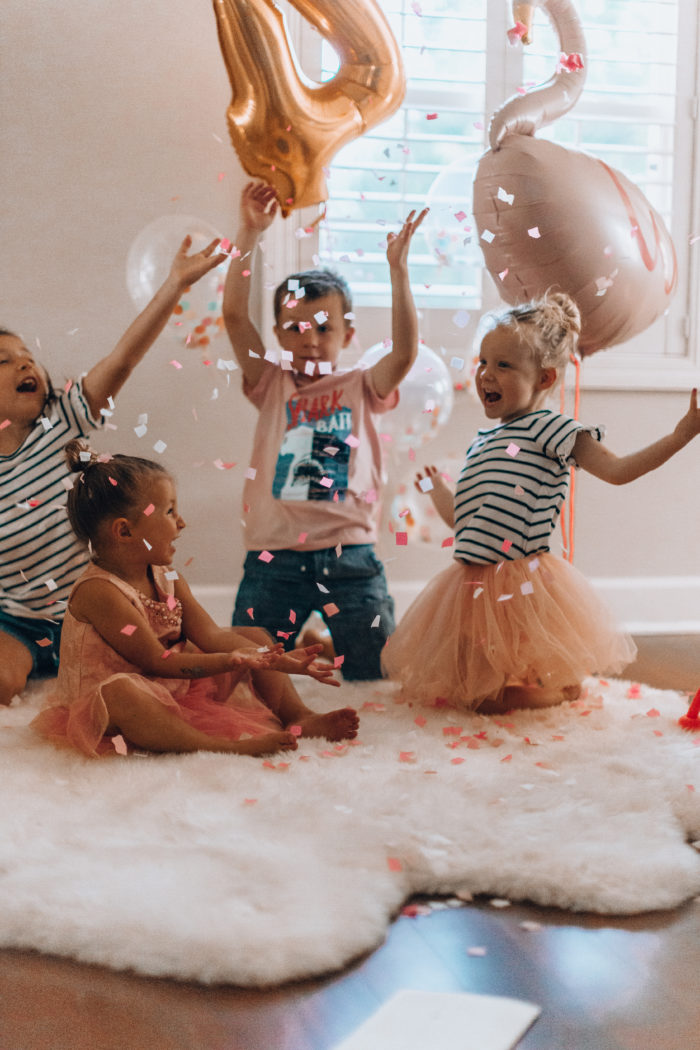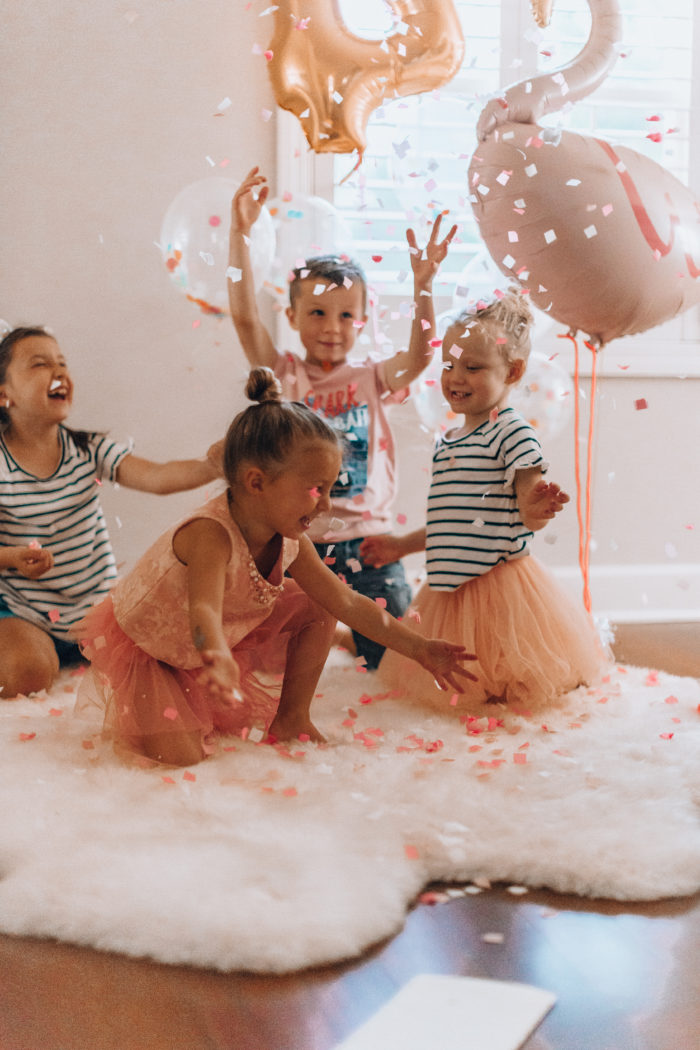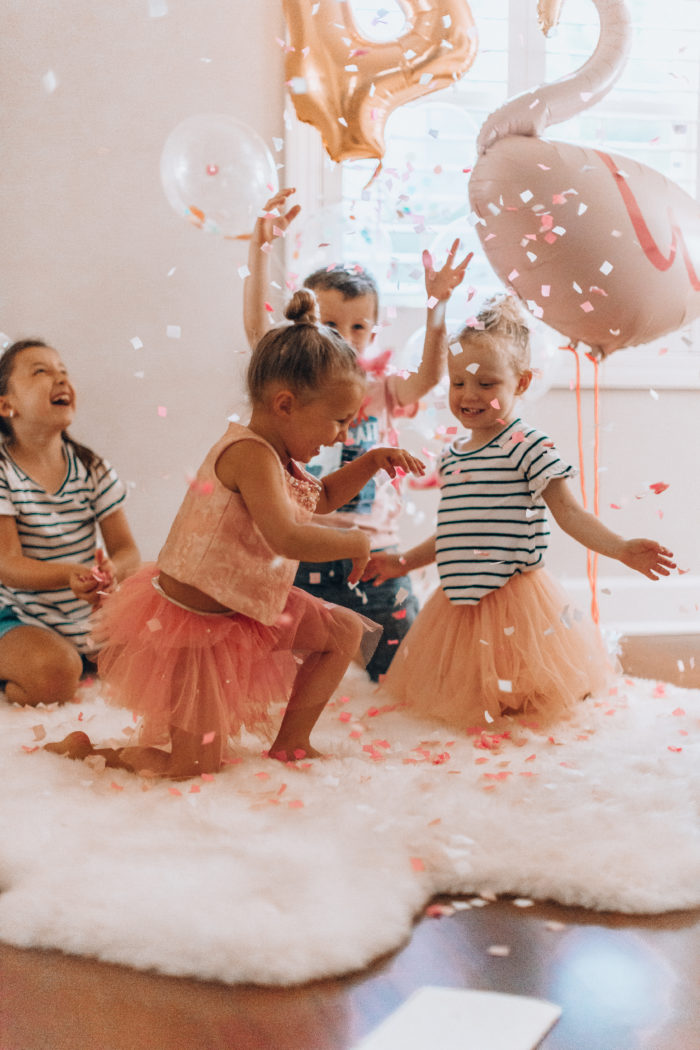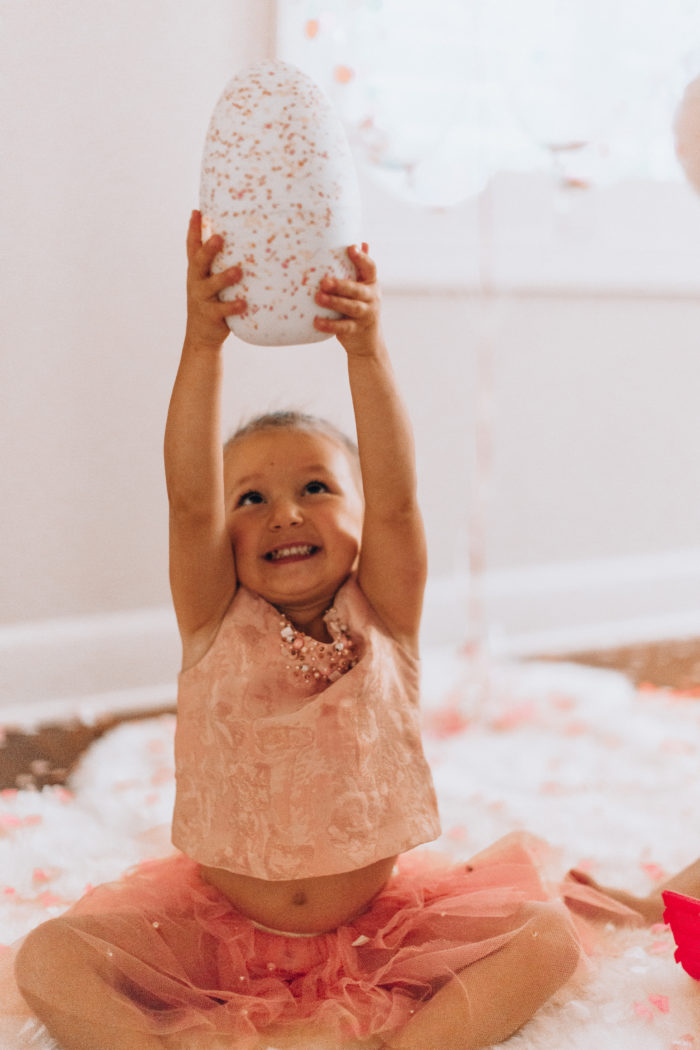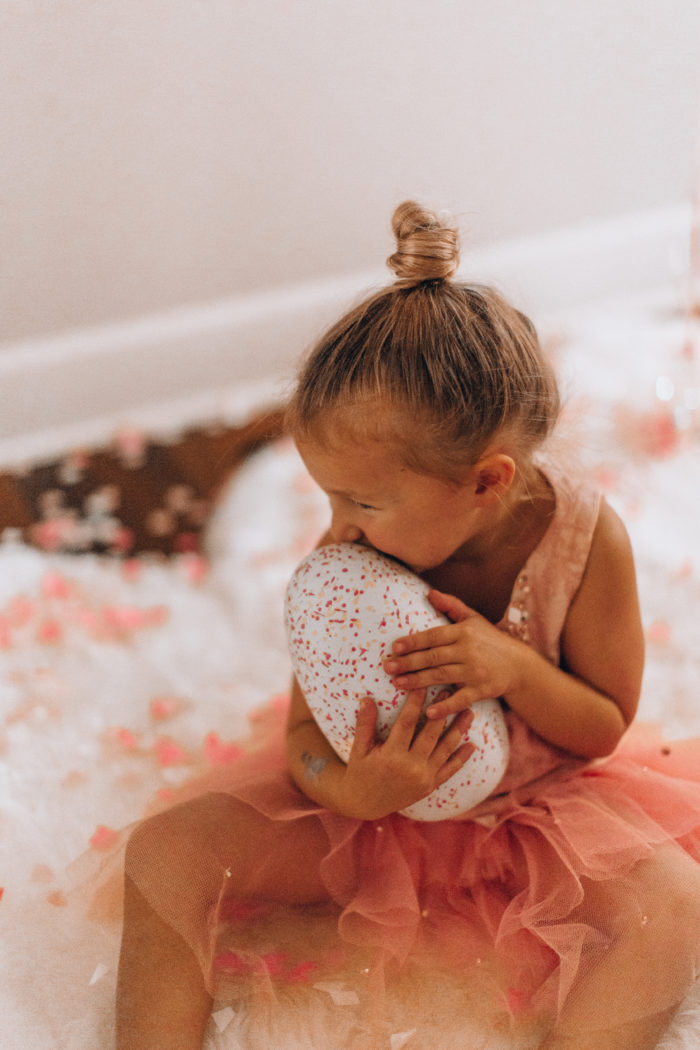 A big thanks to Pink Antlers for Sutton's Pink Flamingo Party Pieces & Balloons!
And, thank you to McLain's Bakery for Sutton's Birthday cakes! 
Becky xx
ps- For more birthday party inspiration see Greyson Turn One here and Sutton Turn Three here.