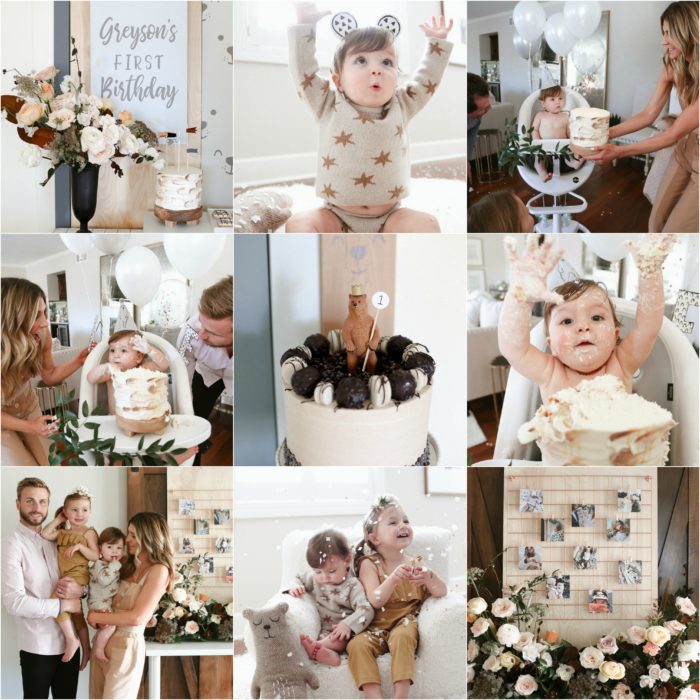 Can you believe this little bear is 1? Me either. He is the cutest, silliest, sweetest tiny person I've ever known, and it amazes me daily that he is mine. He turned 1 on Thursday ( 2 weeks ago) and it was fun to celebrate as our little family of four and then that weekend we had his big (Golden) birthday celebration with family and friends! Sharing all the party pics and details!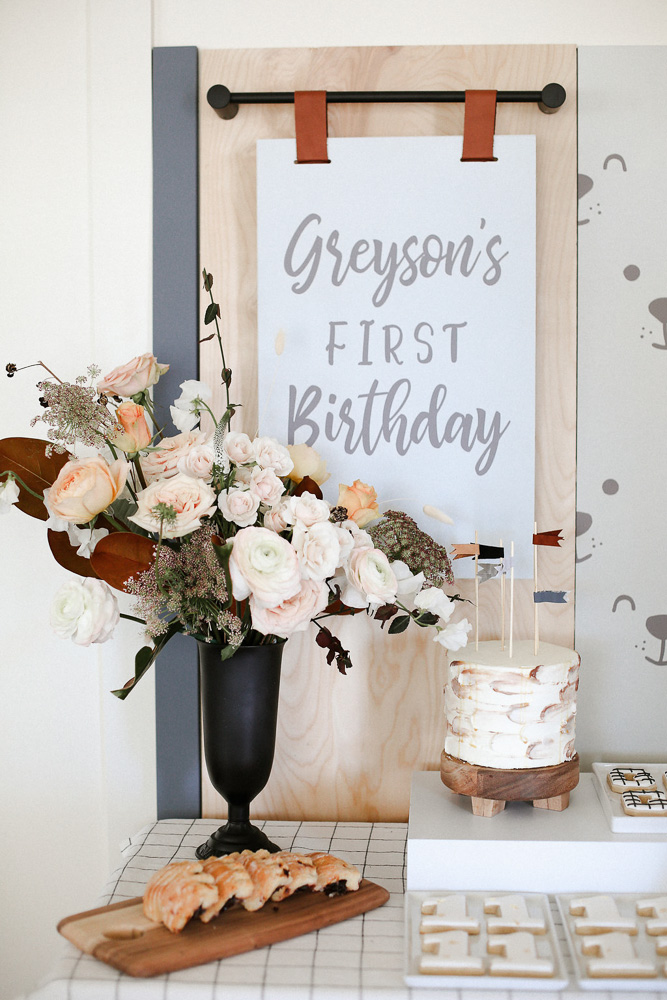 When the ladies over at Lovestruck Events approached me about planning Greyson's first birthday I was so excited! I had seen some of the amazing weddings they planned and knew they would be so great at planning Grey's party.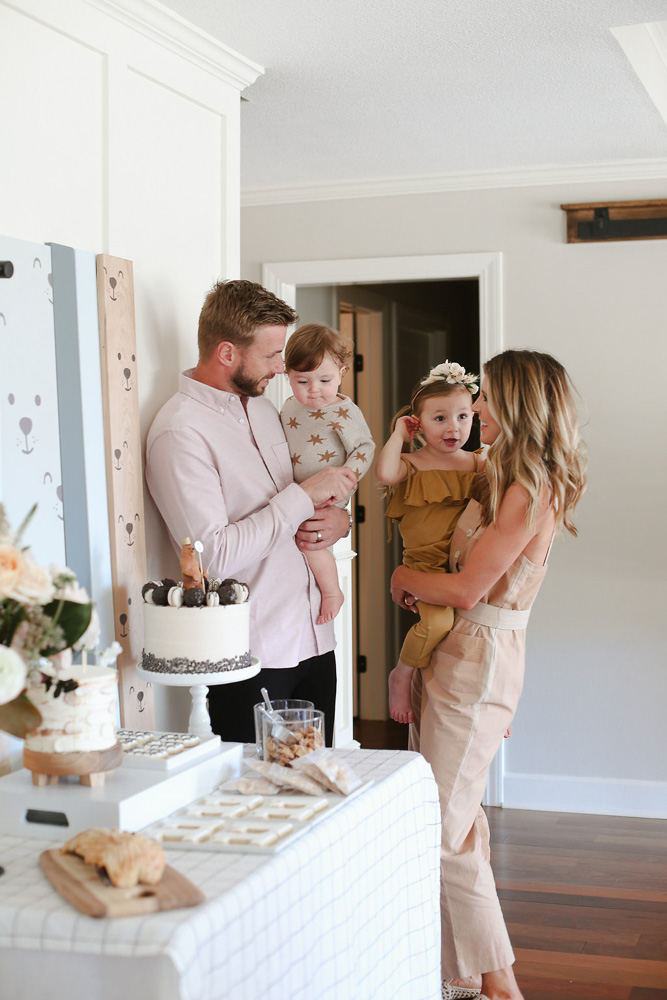 Candace and Lindsay (Lovestruck) were amazing to work with. They thought of everything and I didn't have to stress about whether I was forgetting anything. Candace took our likes and tastes and style and made it into the most beautiful party with such fun details. The whole process was easy and perfectly planned so I knew exactly what to expect and what was going on. The day of was a breeze, they coordinated and helped with the set up/vendors and I didn't have to think about it, nor did any of my family members or friends. The day was so special and exactly how I wanted it to be…celebrating with the ones we love most.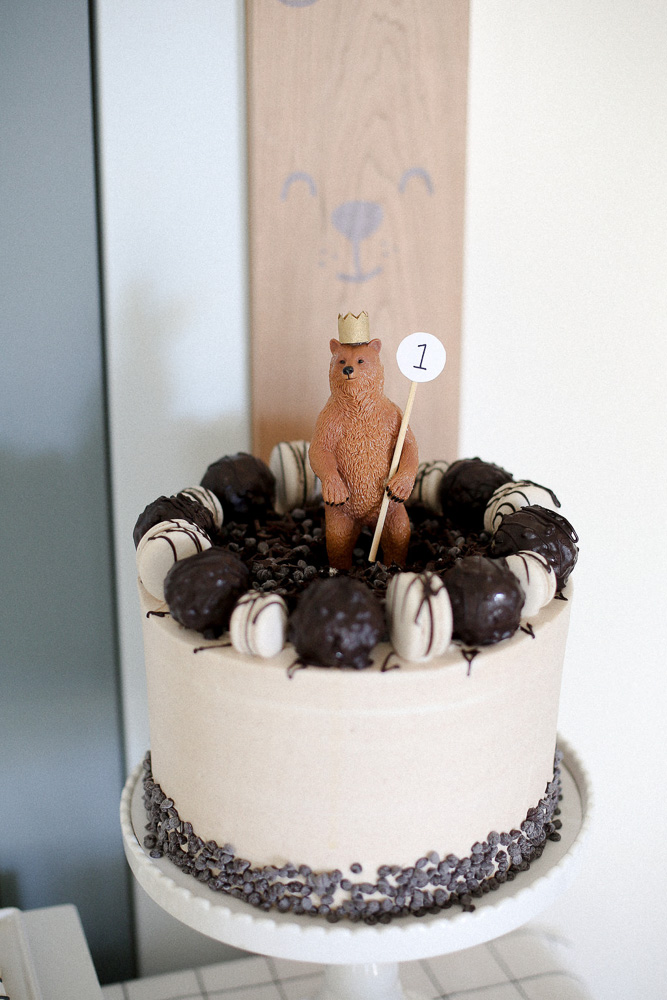 I just loved the bear theme! It was so adorable and so fitting for my lil Grey!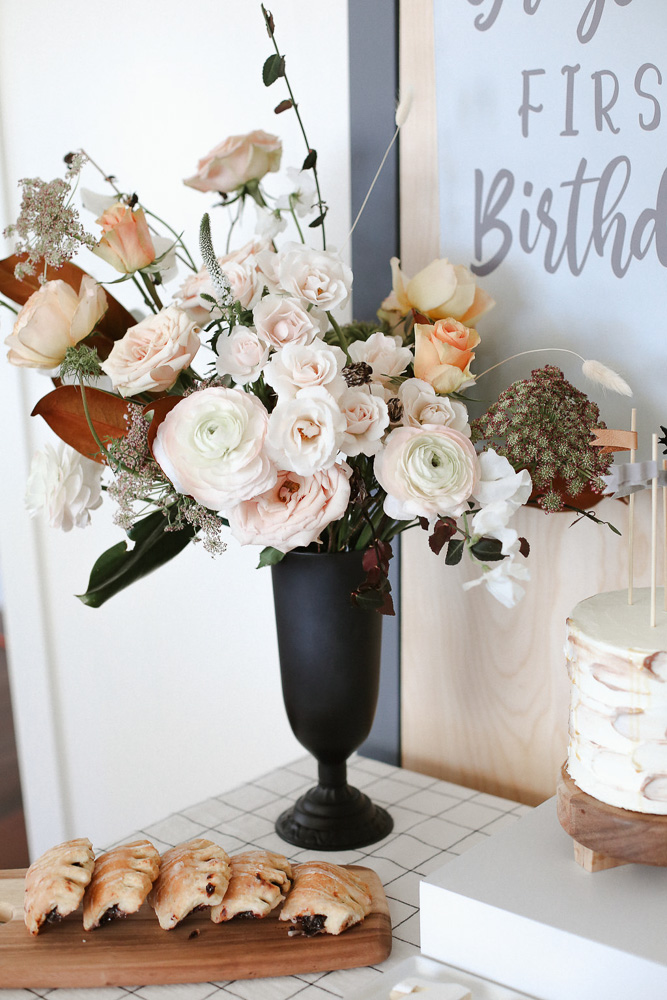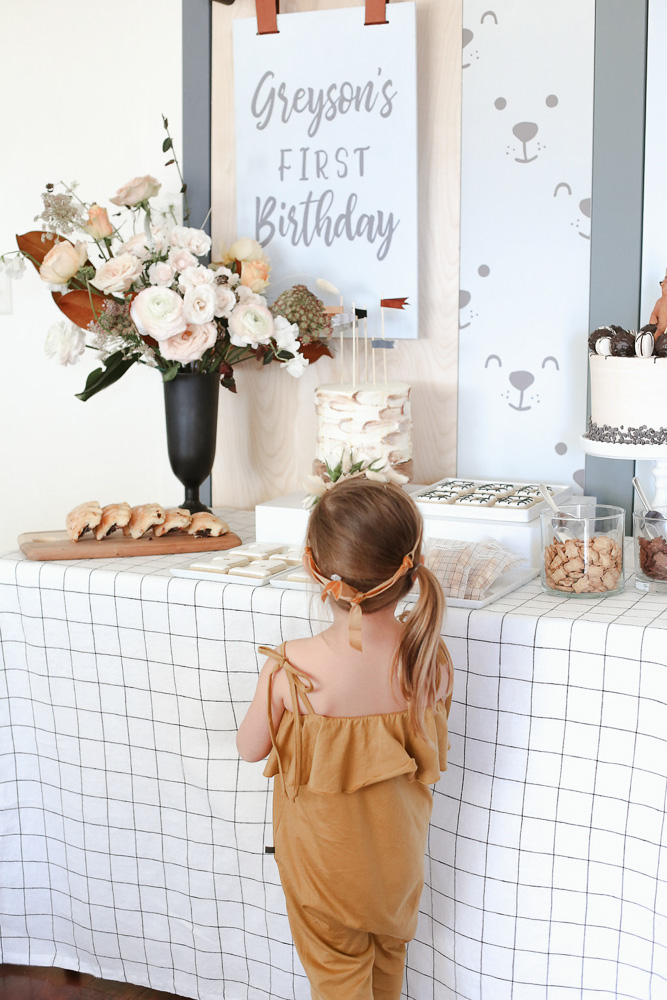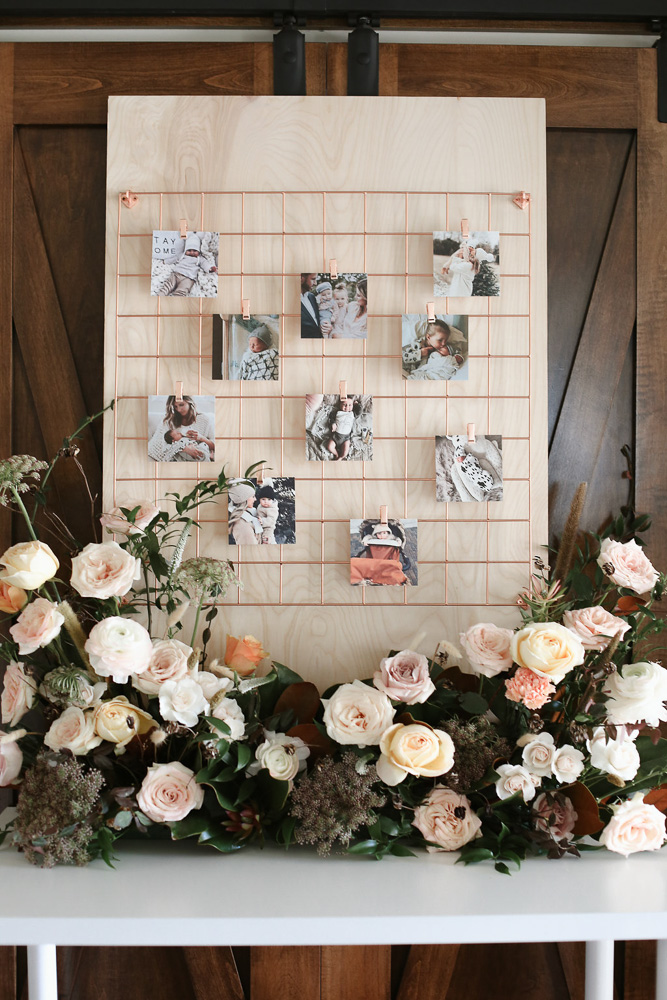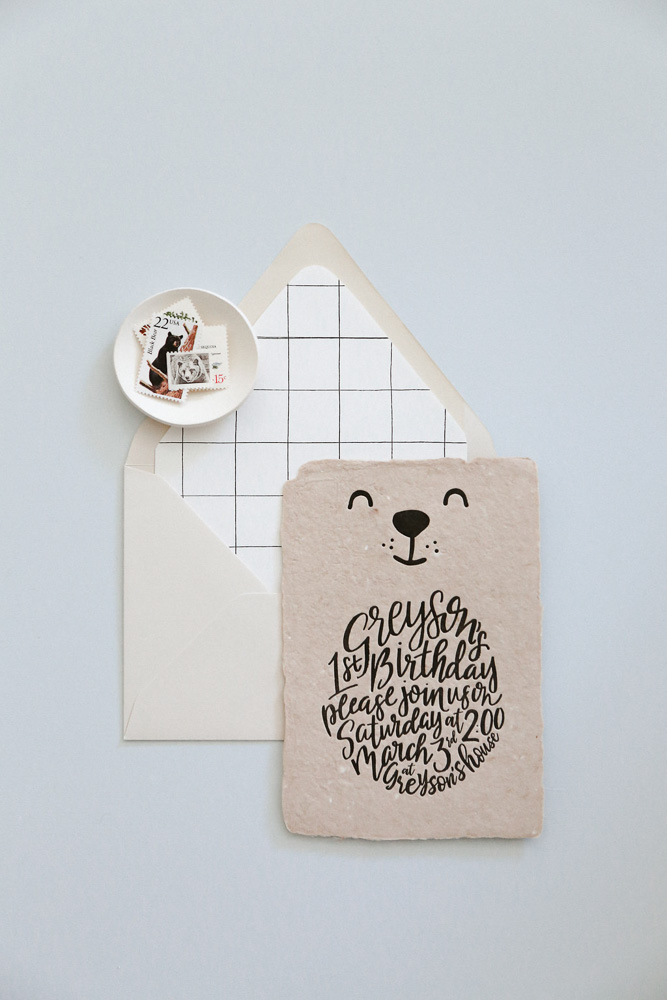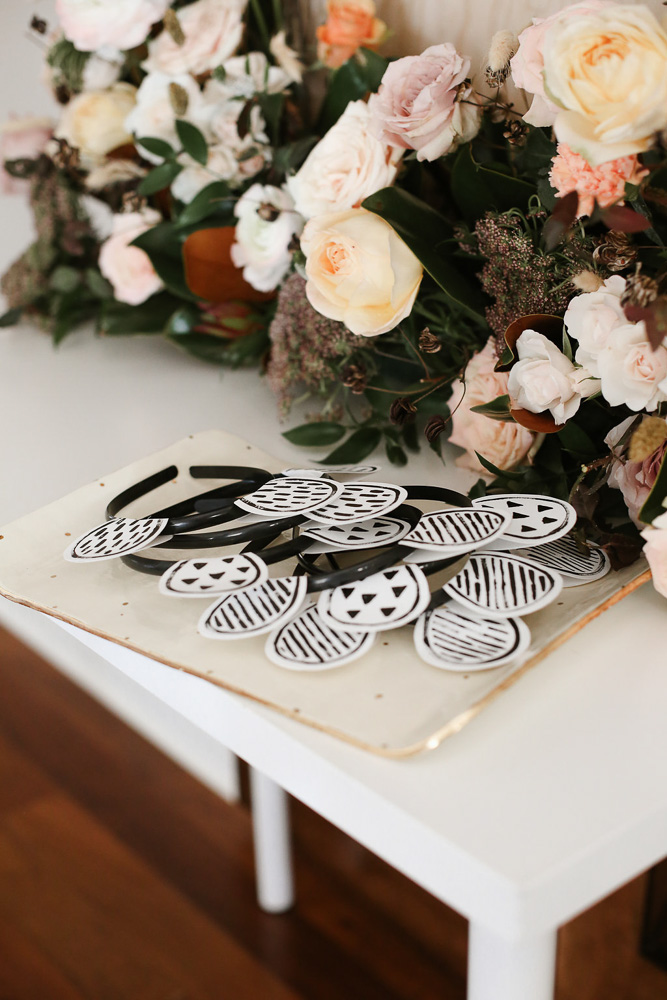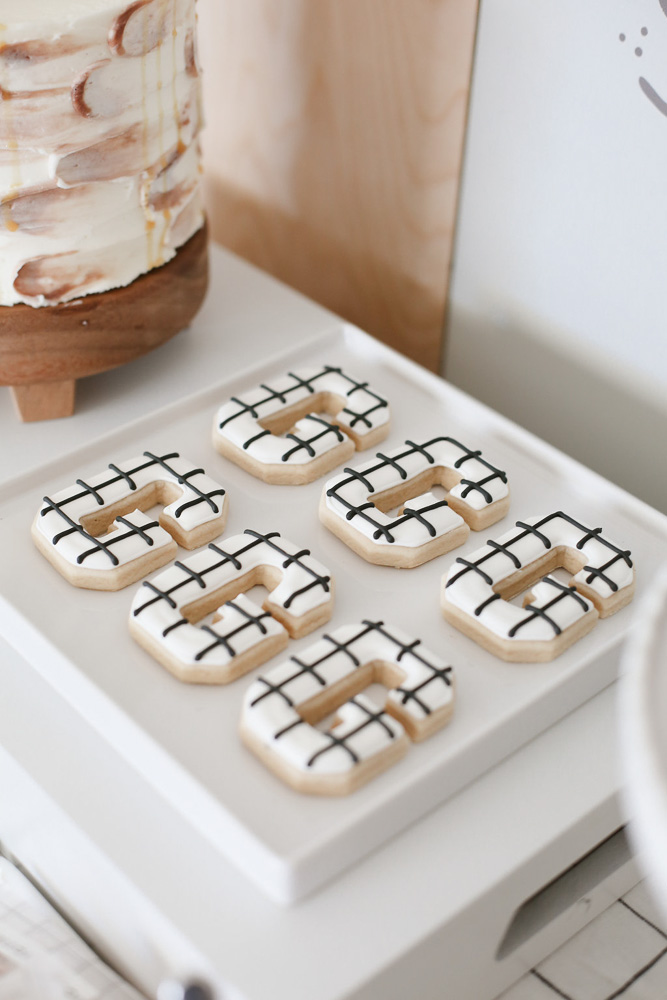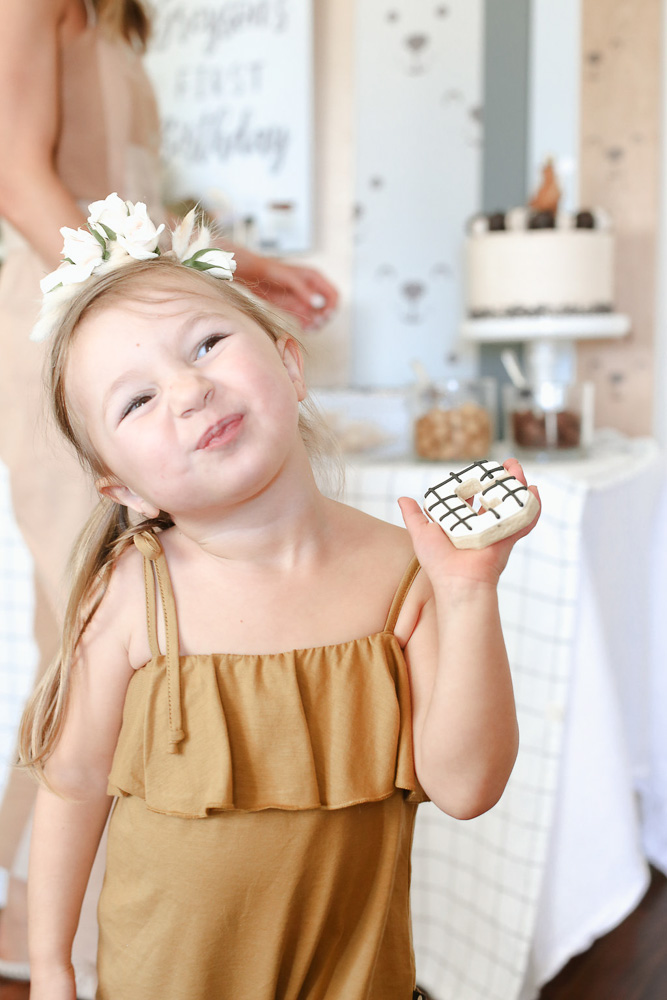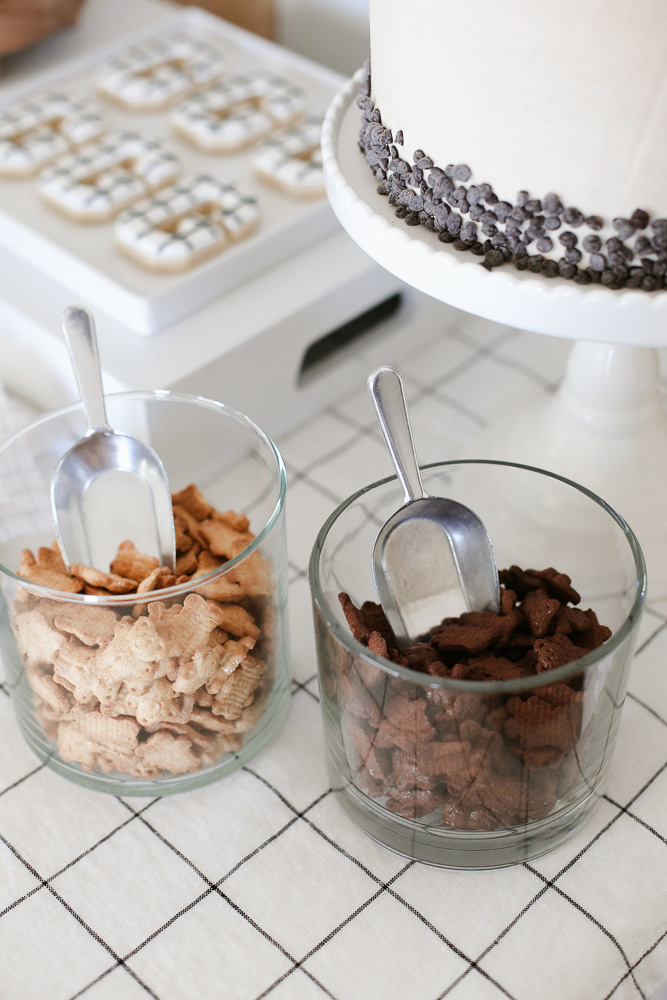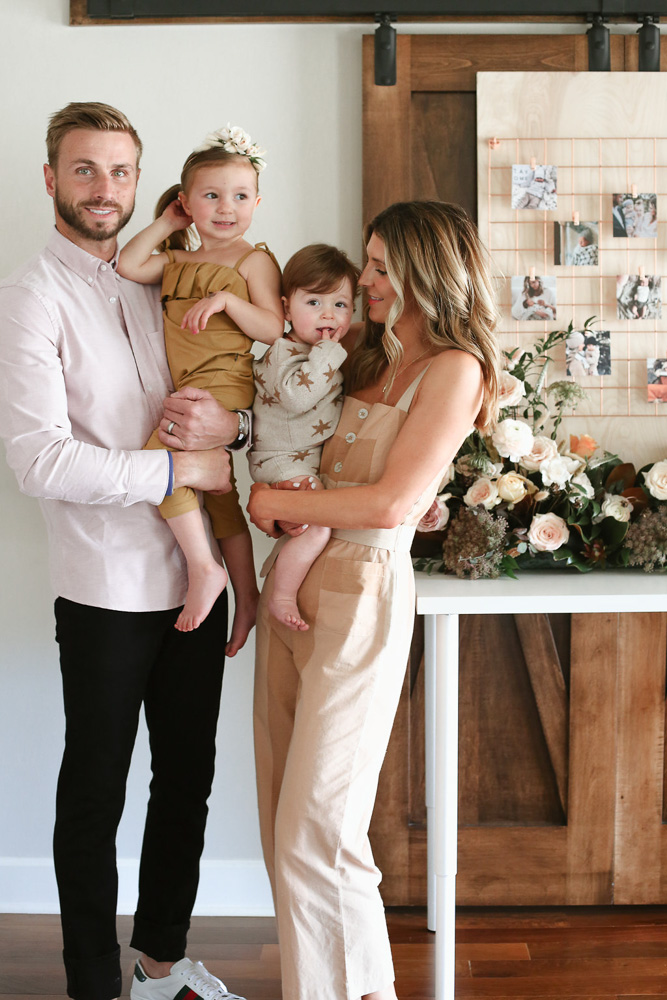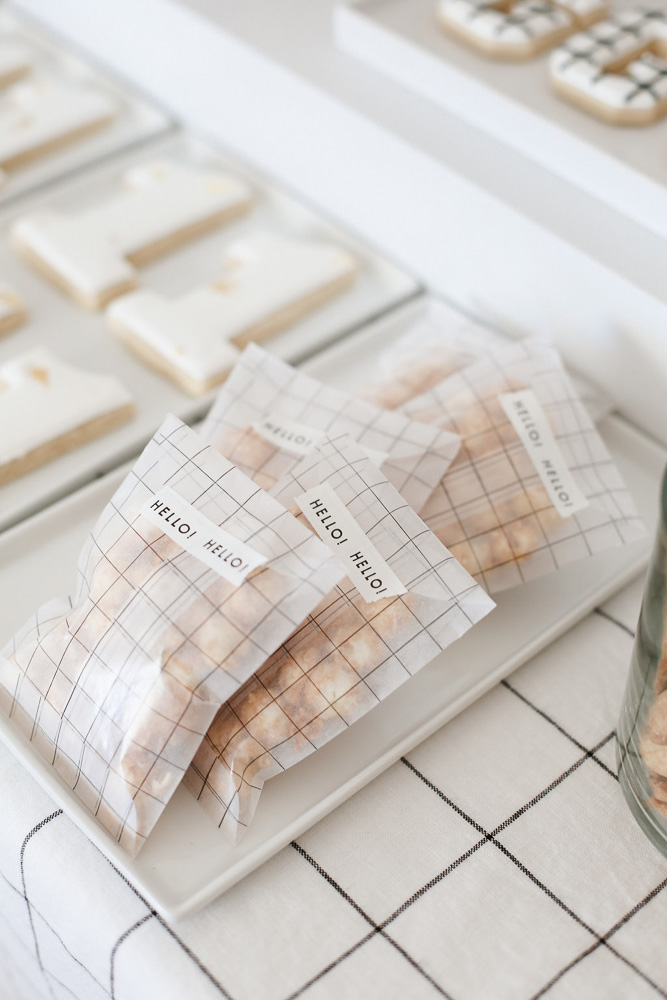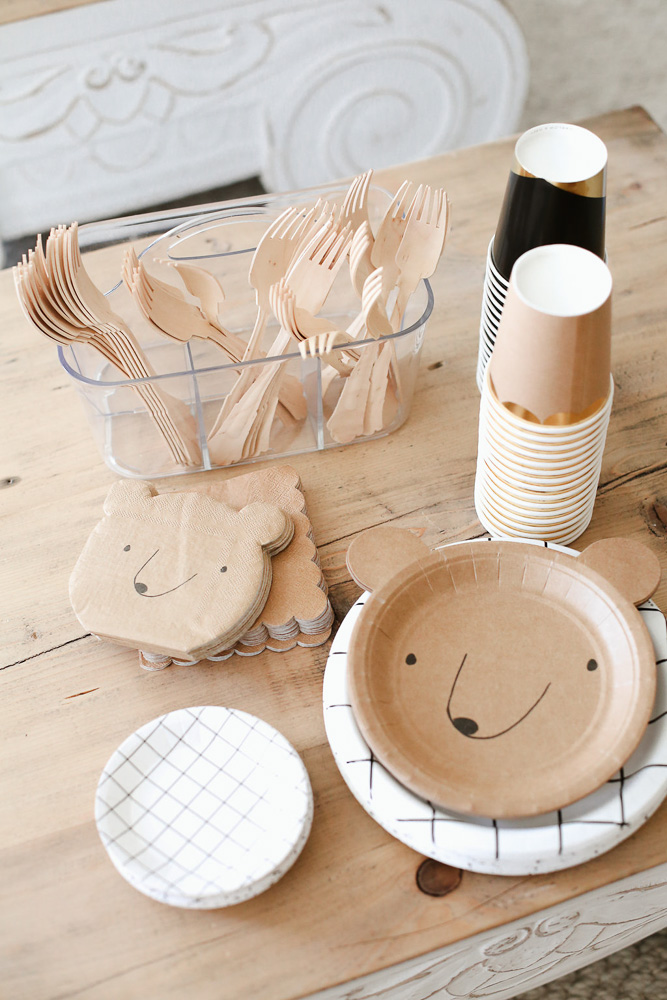 Pink Antler's always has the best party supplies!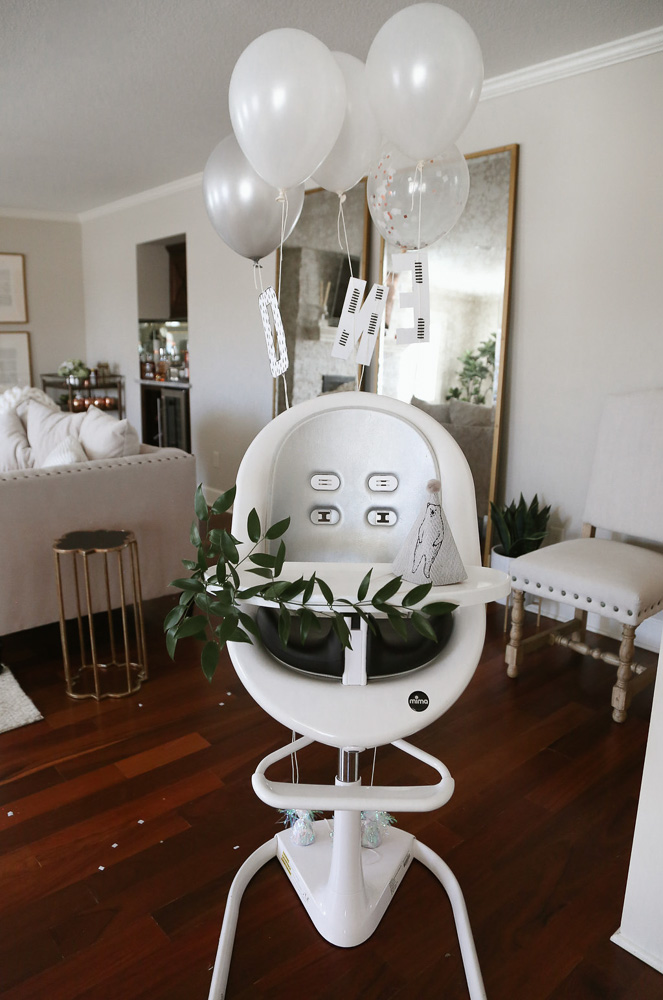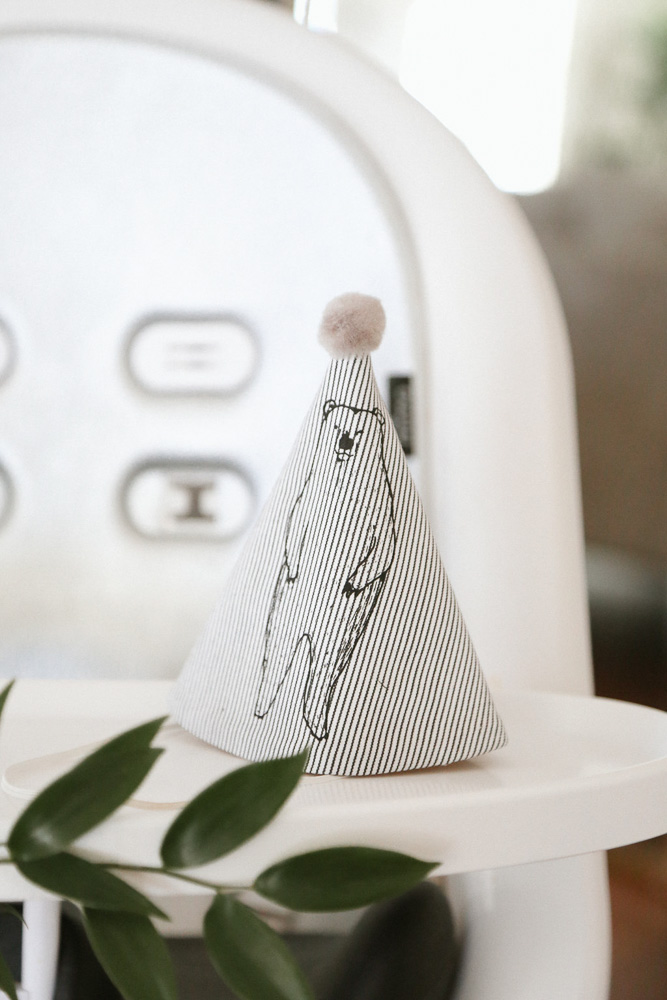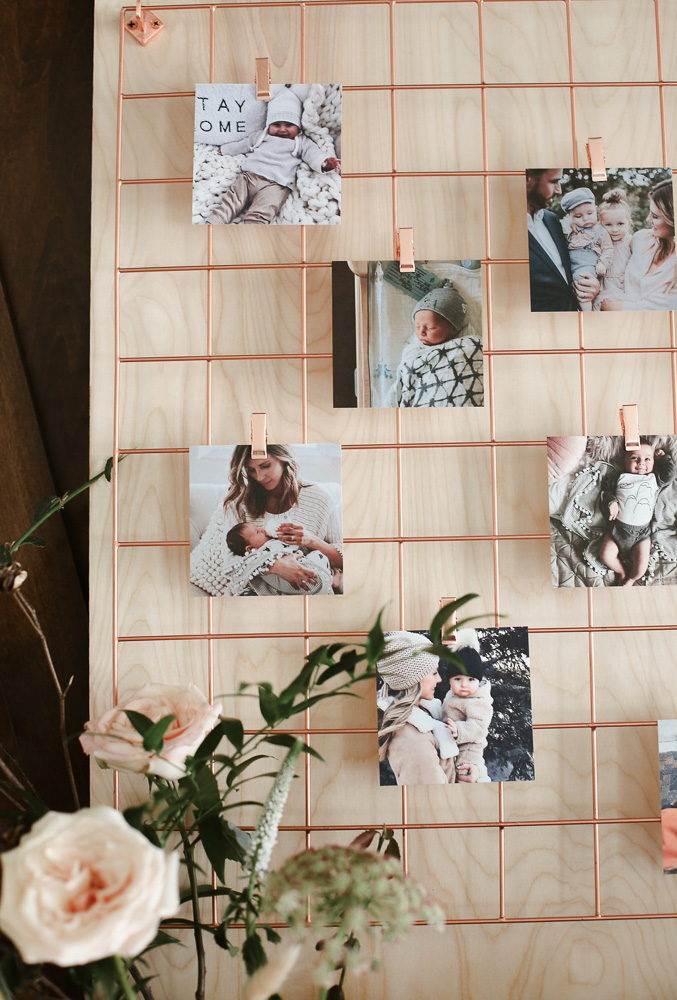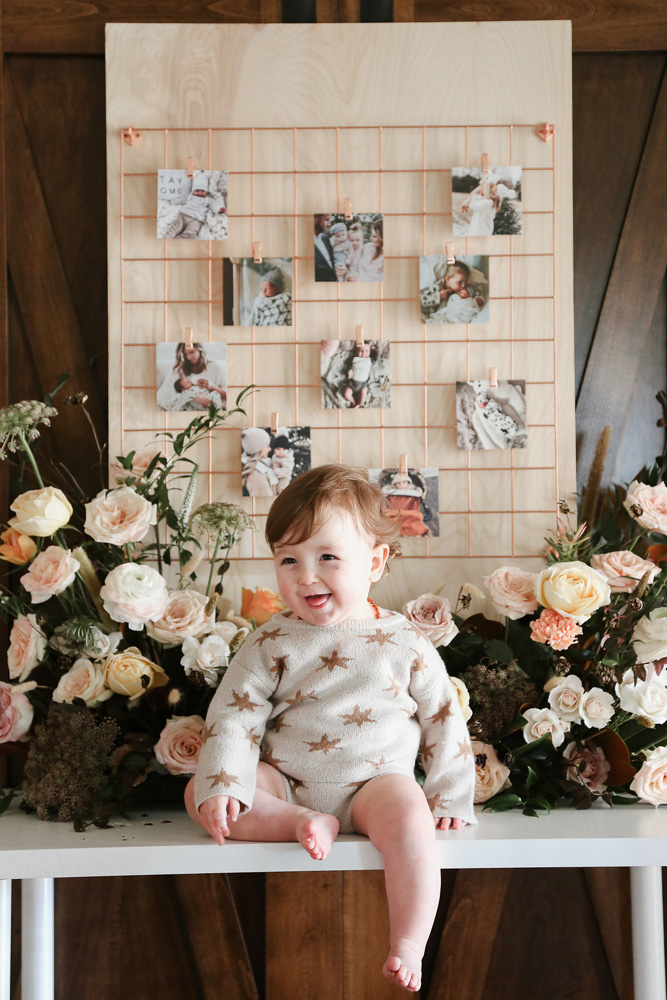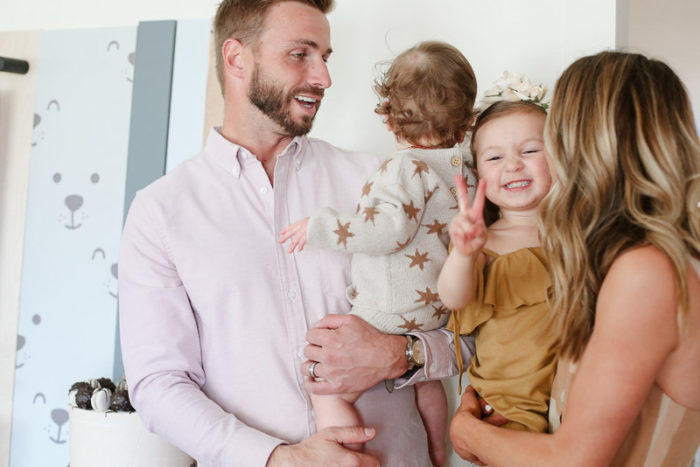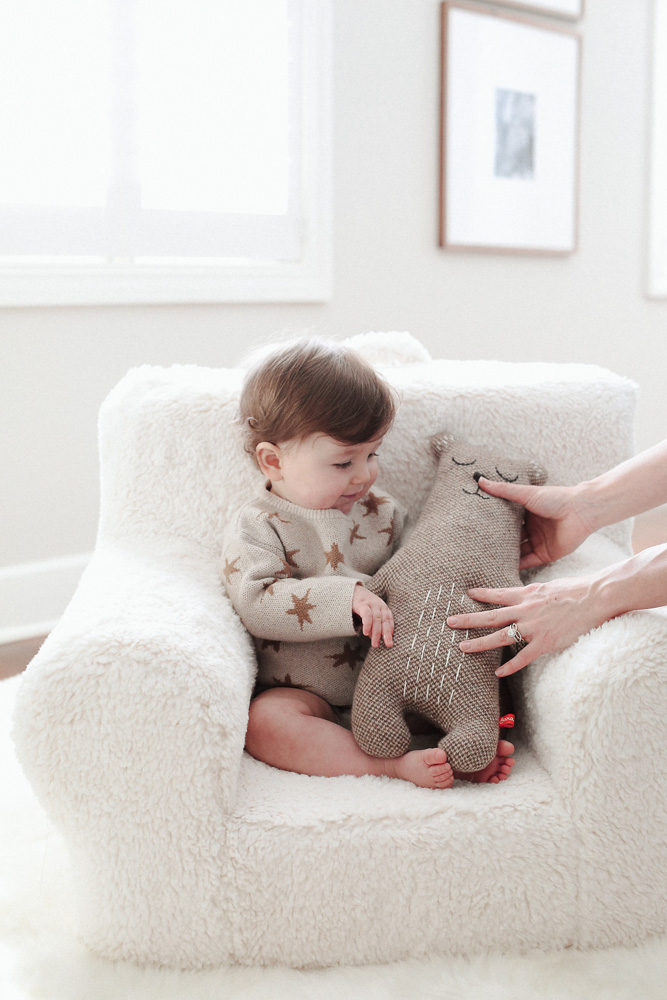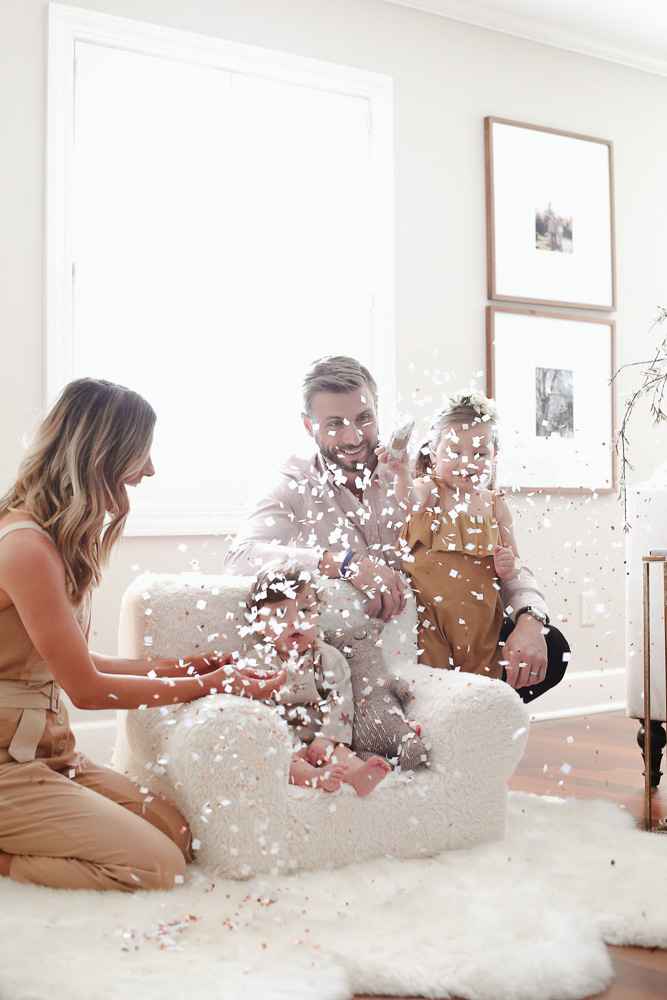 The confetti is ALWAYS worth it. The kids love it!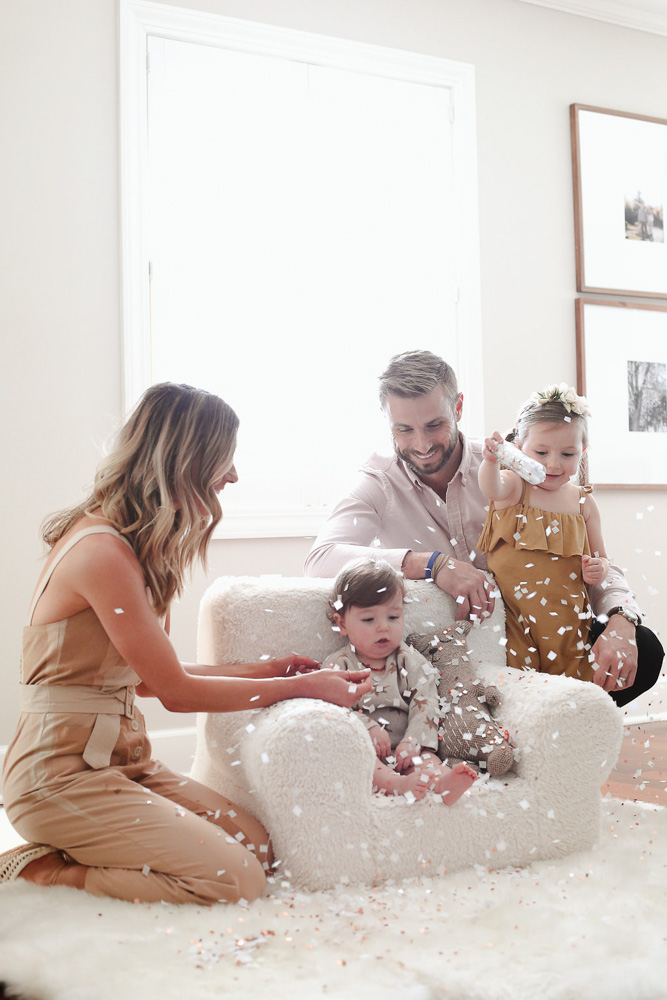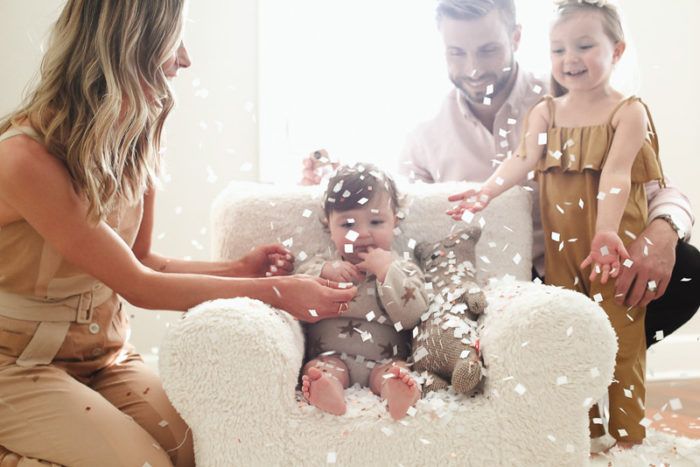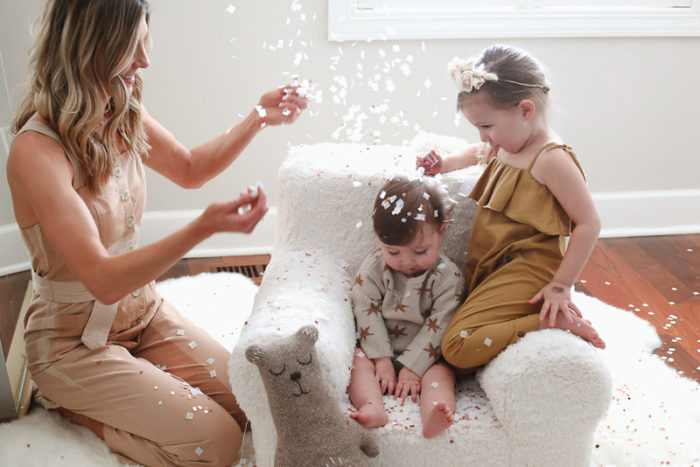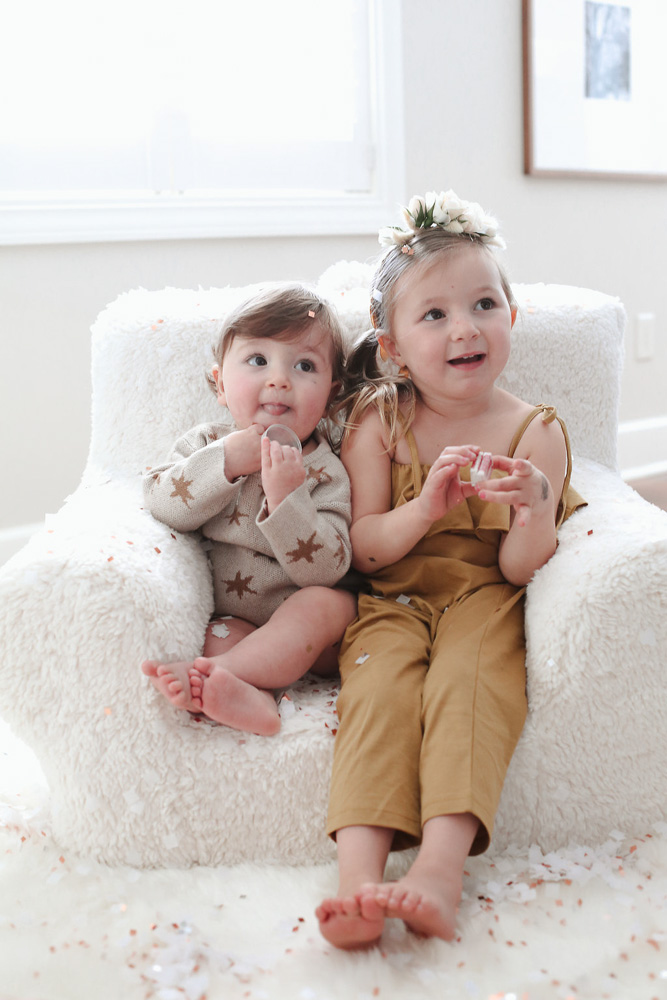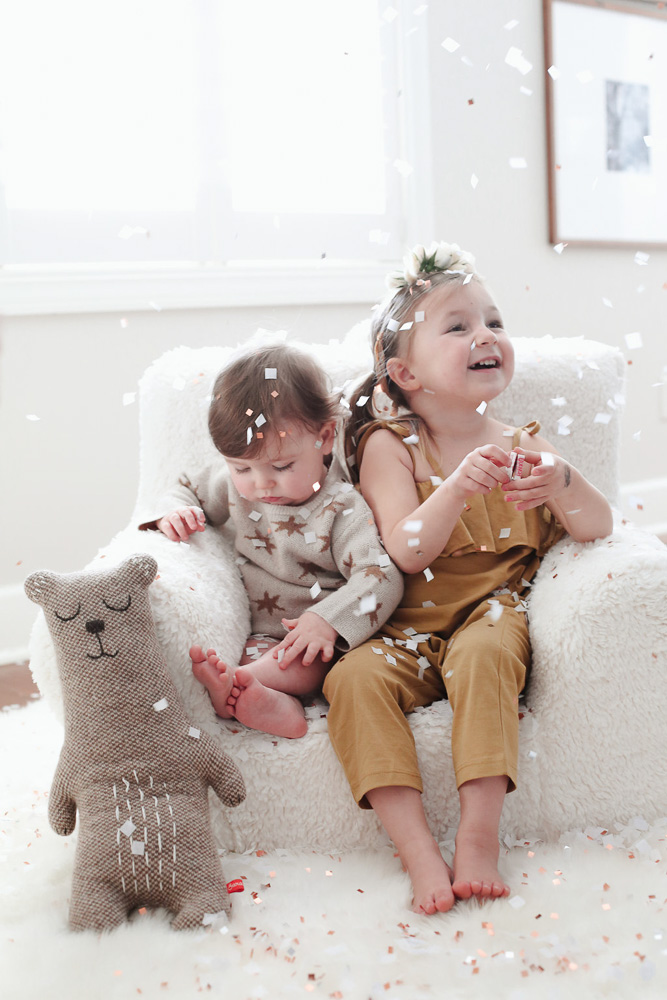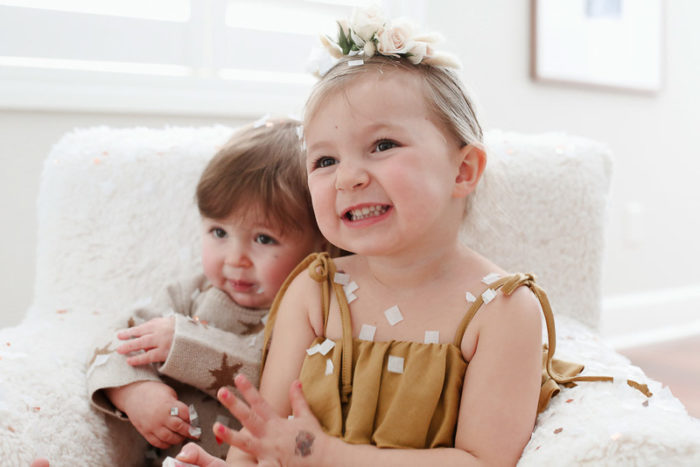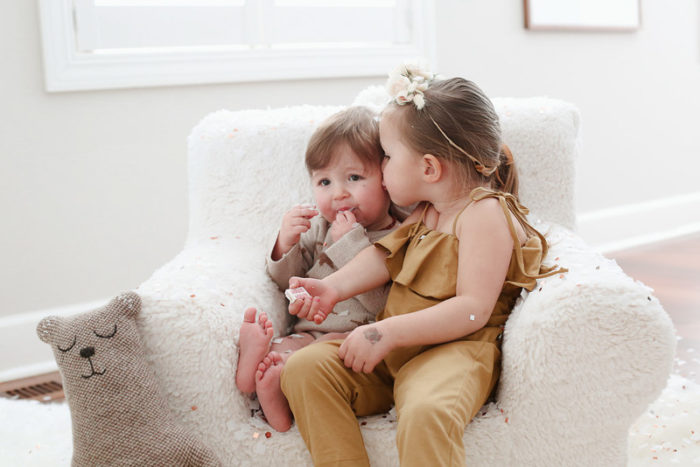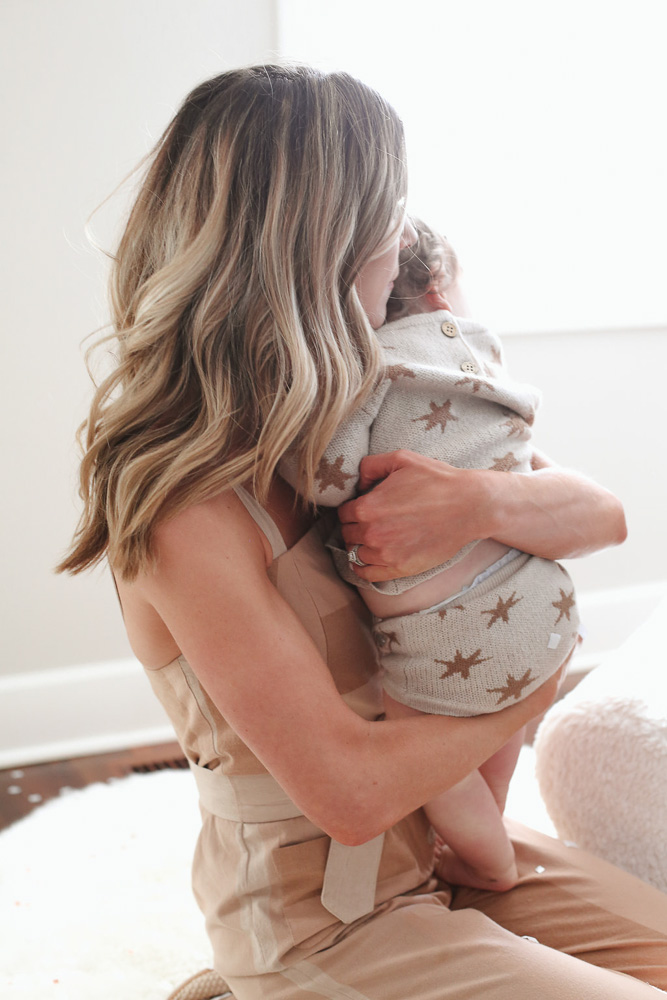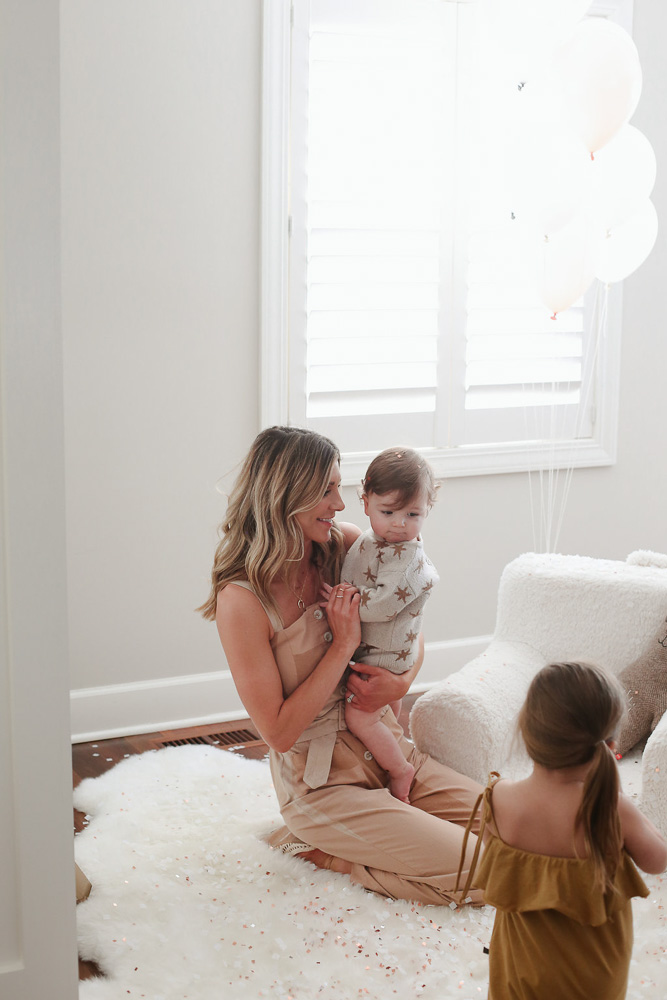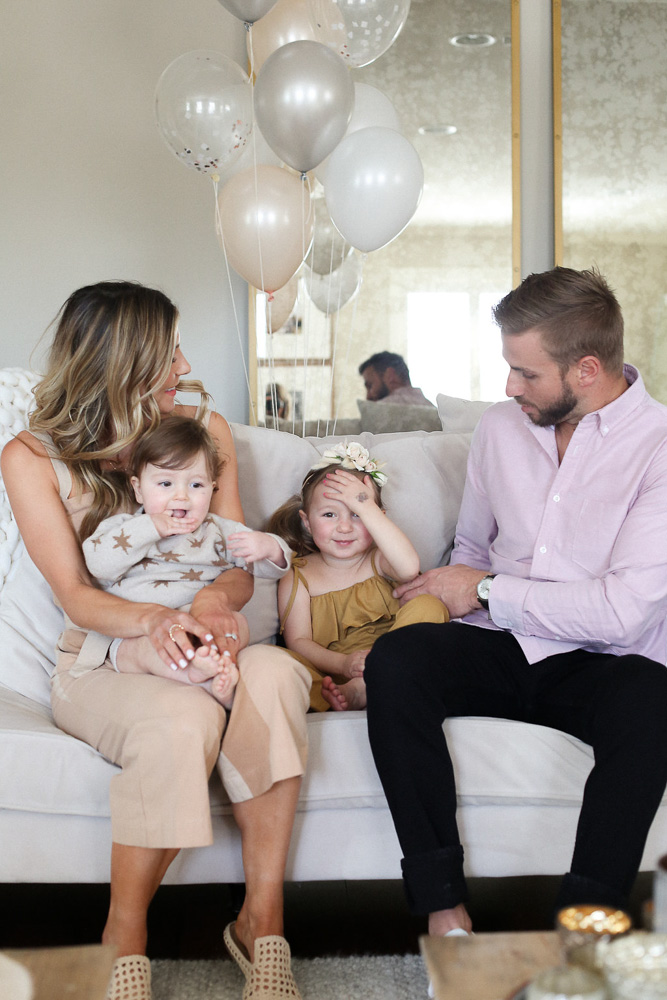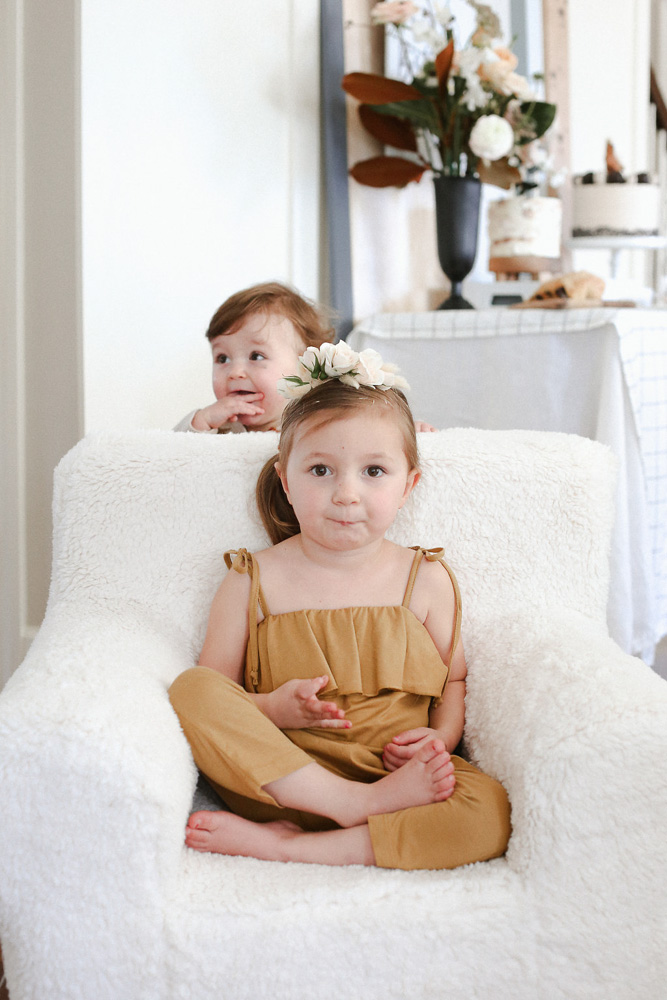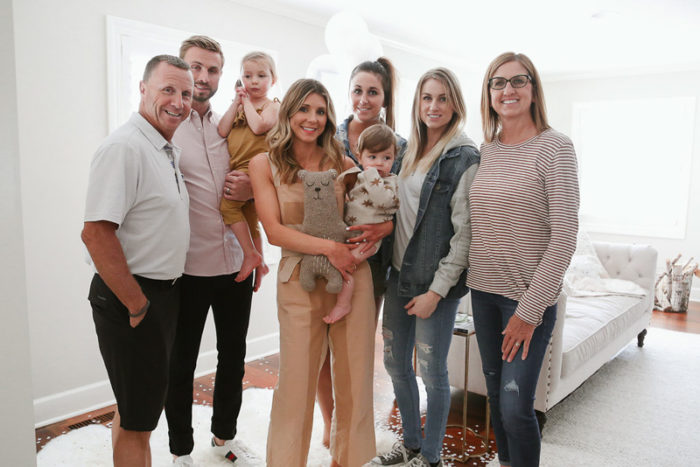 Michael's family.
My family.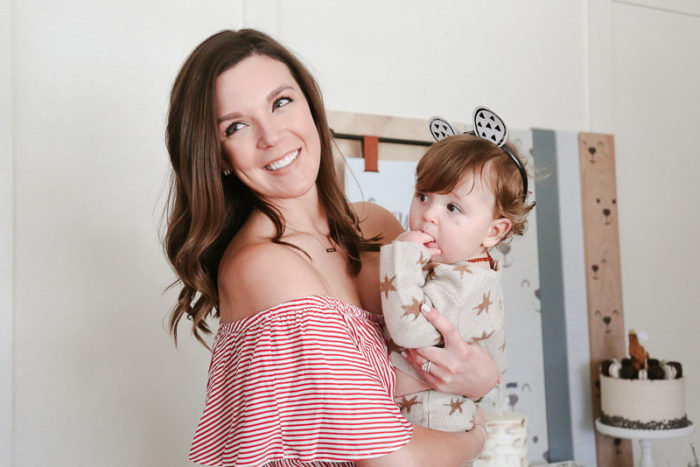 My little sister, Whitney.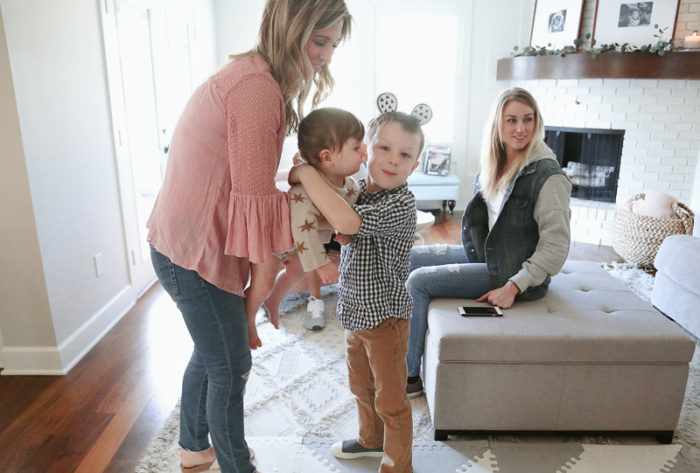 My older sister, her son, and Michael's sister, Morgan.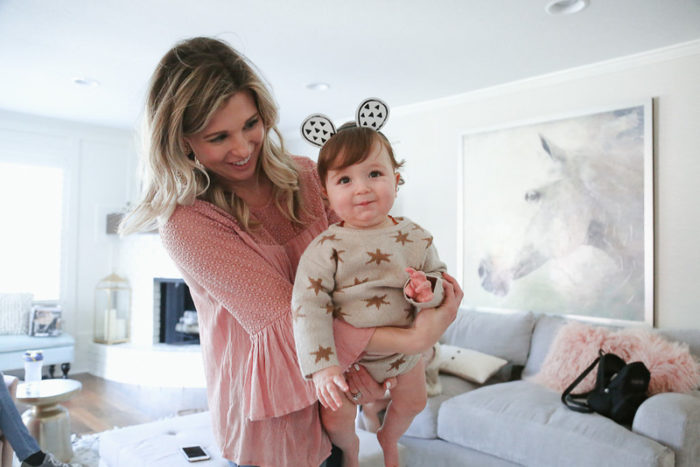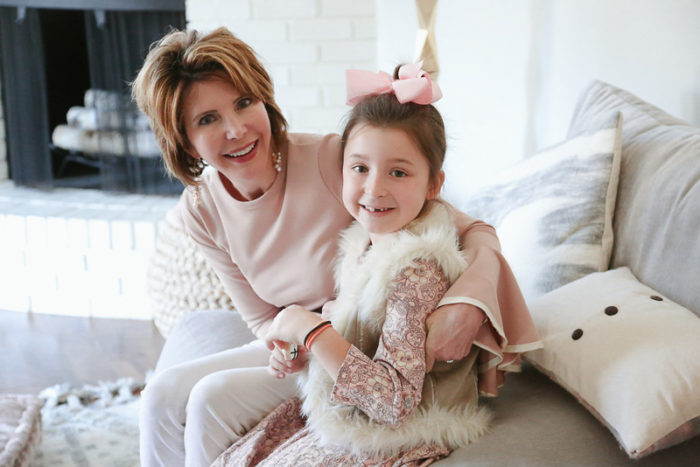 My mom and my niece, Elle.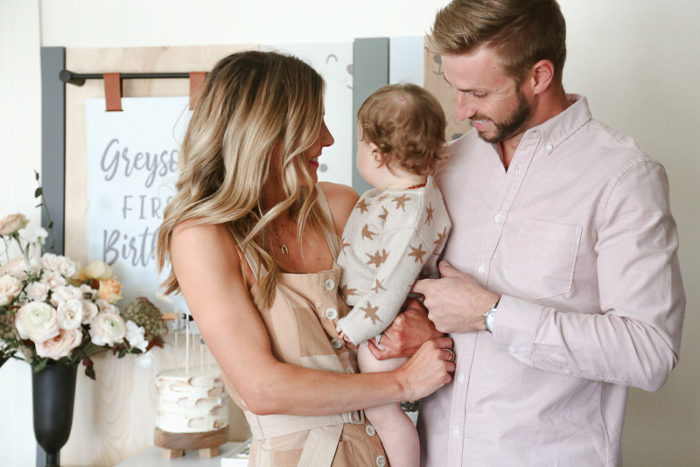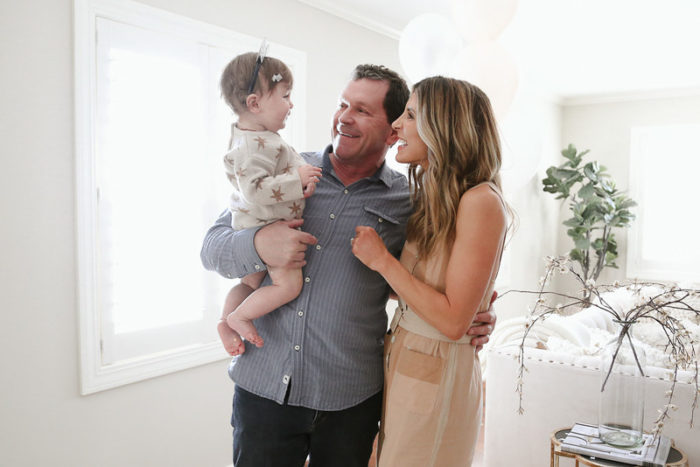 My dad (above) and mom (below)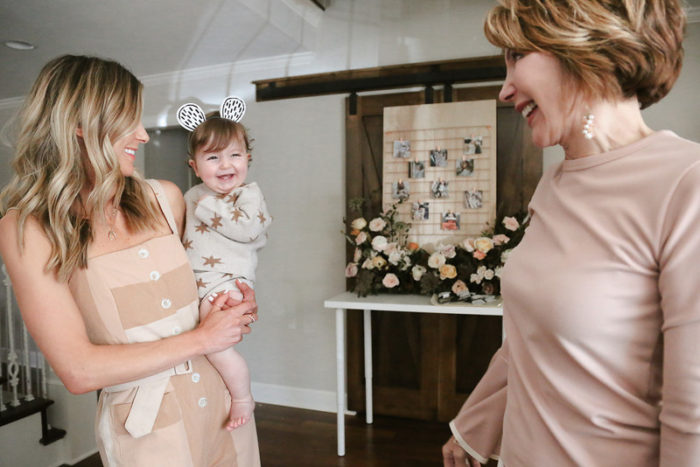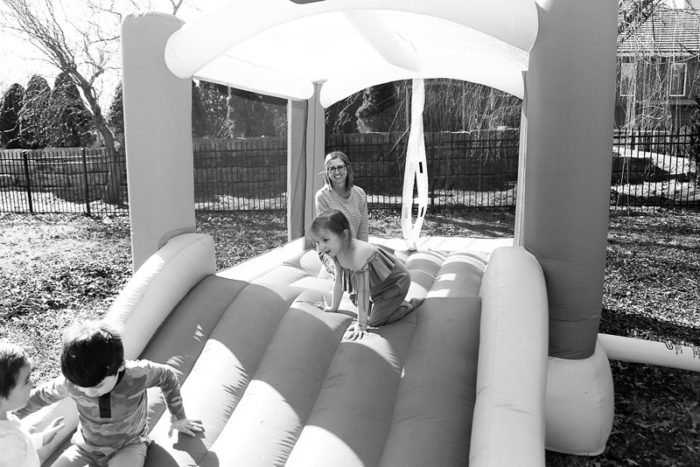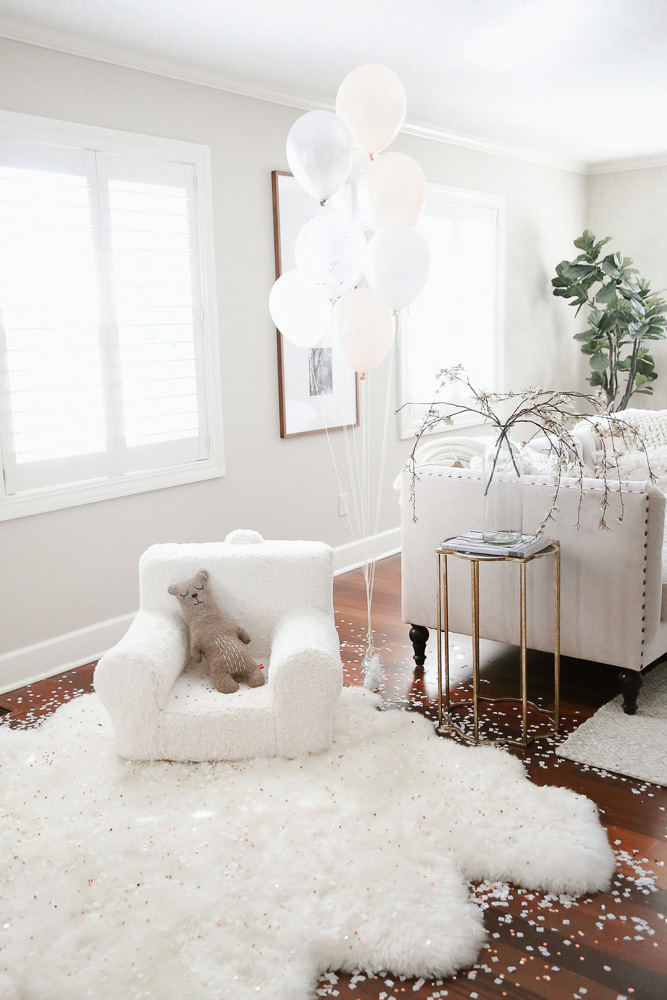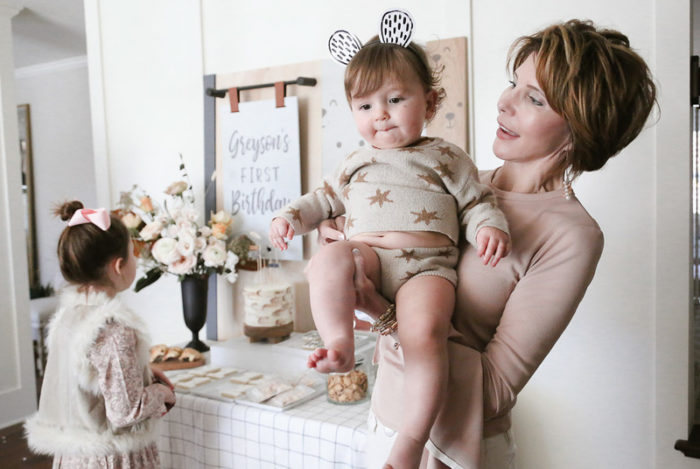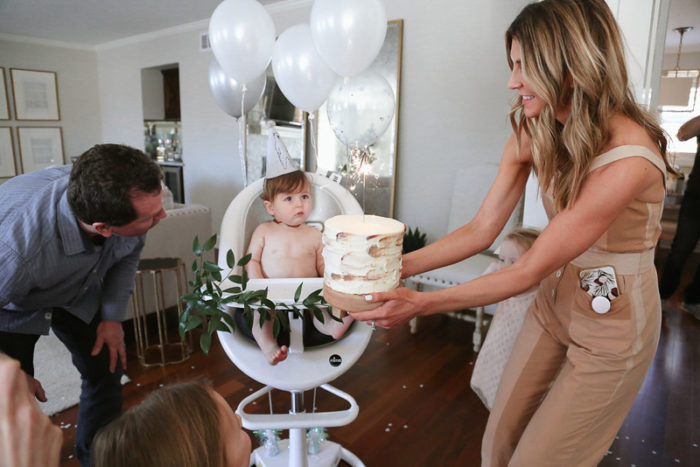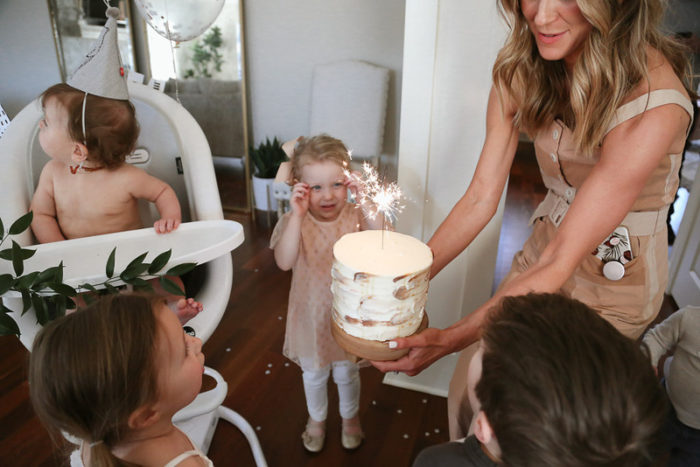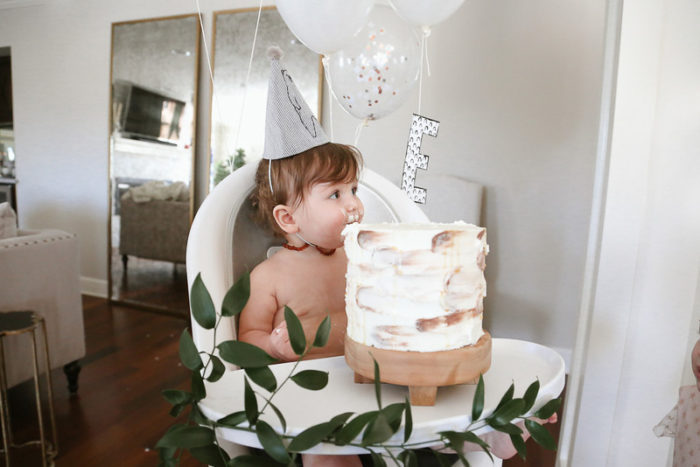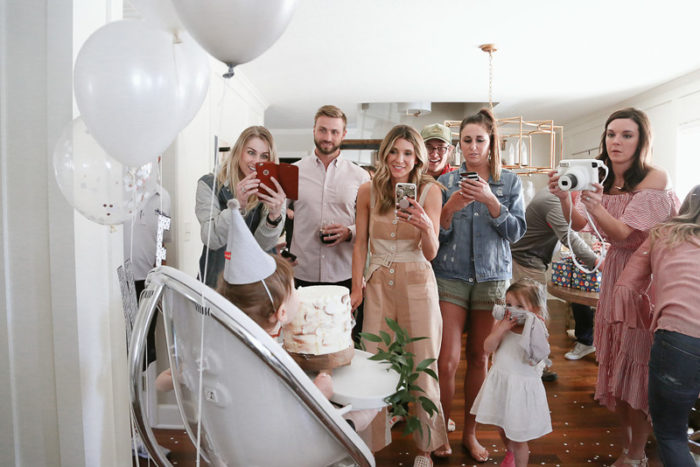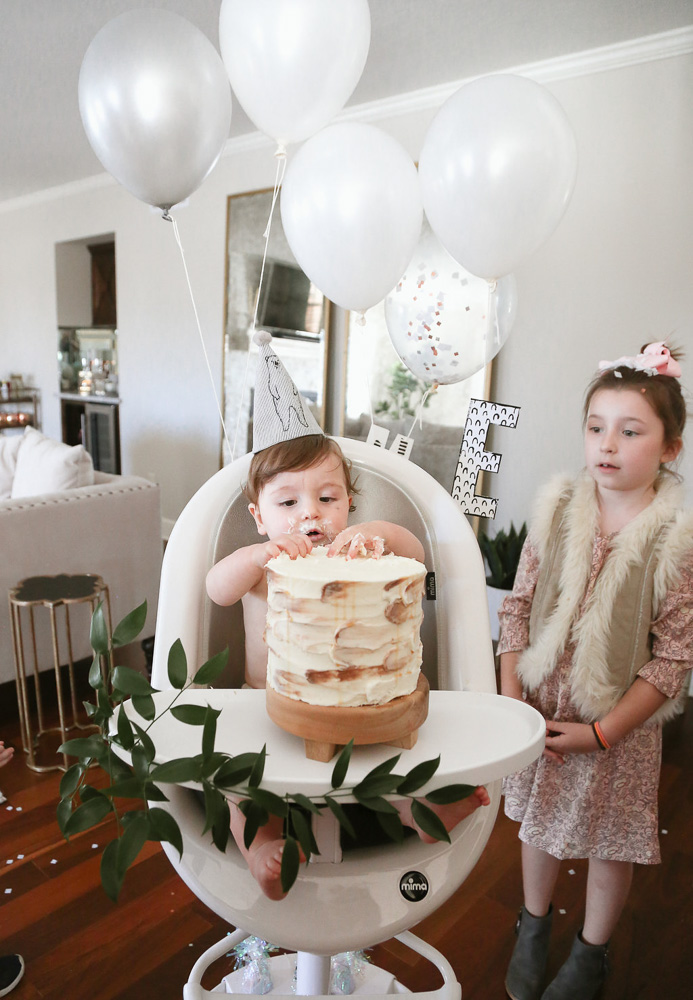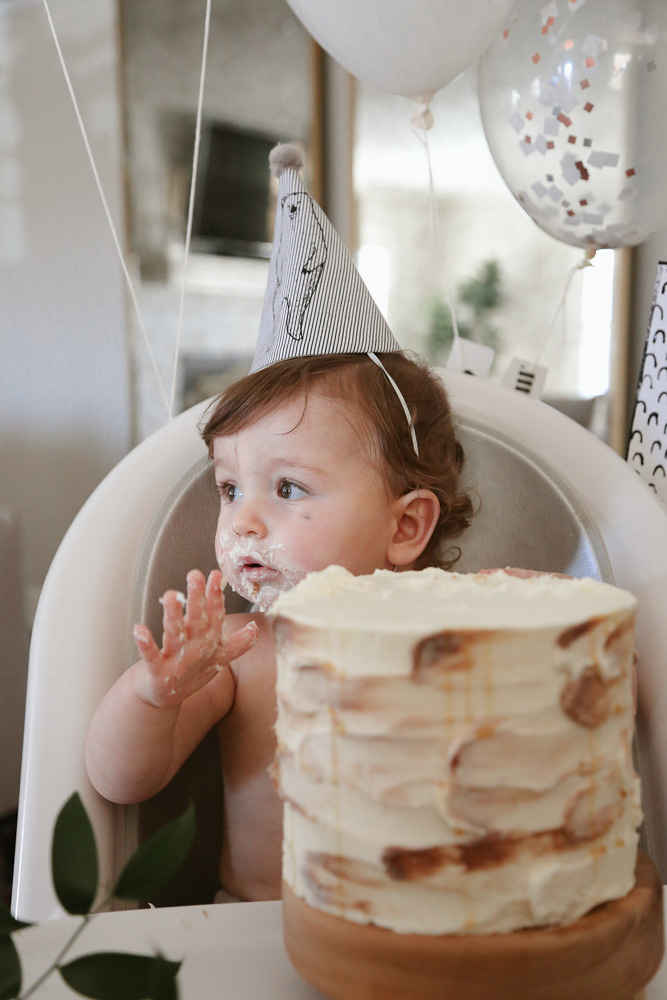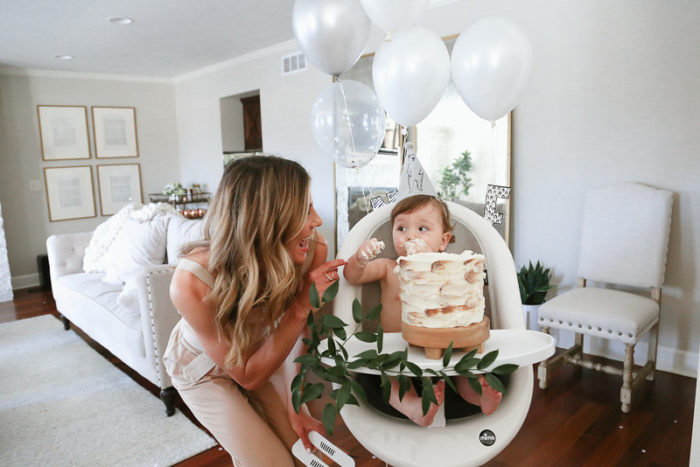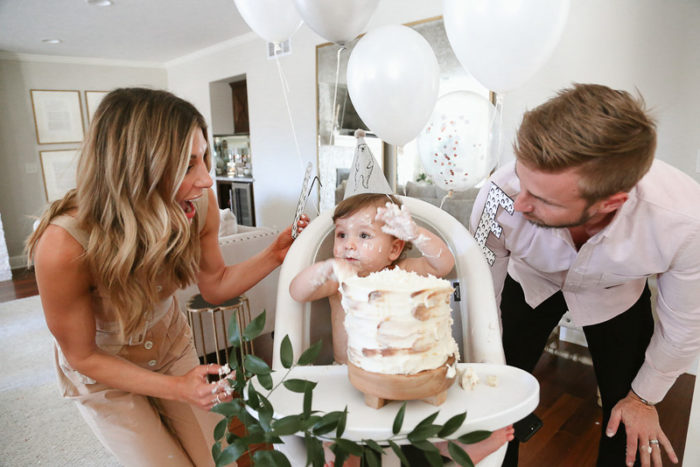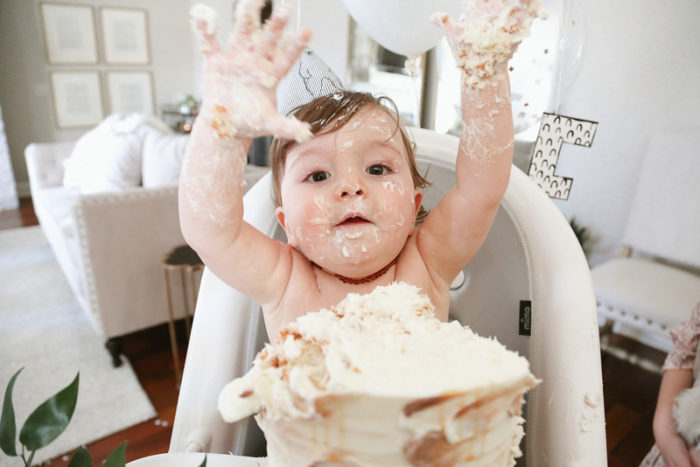 I will never ever forget for the rest of my life how happy he looked eating this cake, watching all the people who have been in his life sing happy birthday to him. He was smiling so big. I will cherish these captures forver.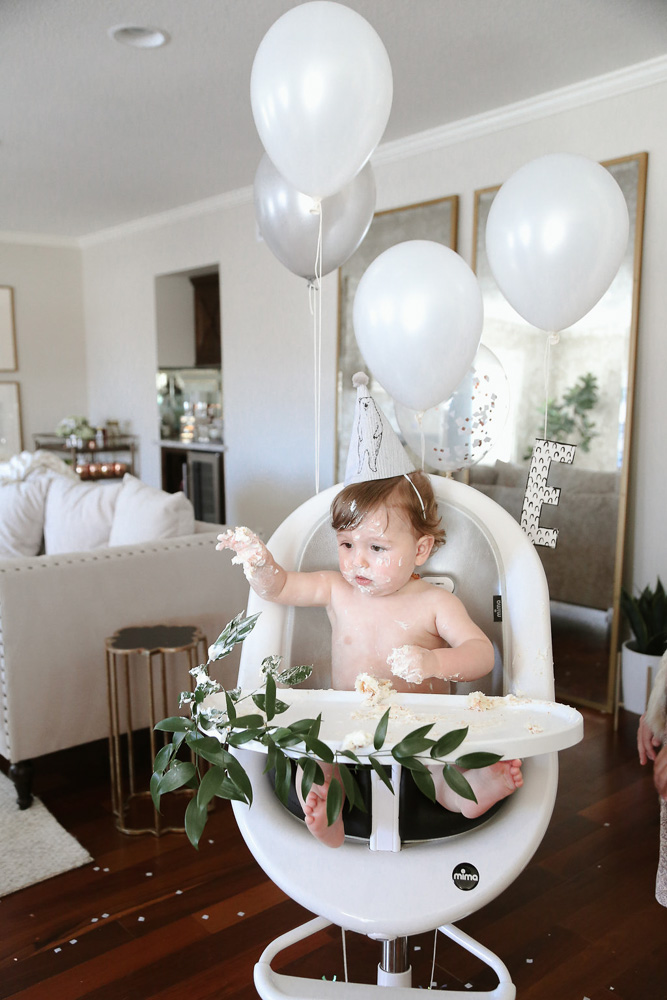 I hope you enjoyed my sweet boy's first birthday and you find some inspiration for you next big celebrations.
Becky xx
A big thanks to all the wonderful vendors!
Party and Invitation Design: Lovestruck Events: @lovestruckevent //
Cakes + Bear Claw Pastries: McClain's Bakery: @mclainsbakerykc //
Sugar Cookies: Sugar Chic @sugarchicdesign //
Letterpress Invitation Printing: Inclosed Co. @inclosed //
Photography: Meghan Savage: @meghansavagephoto //
Flowers: Flora Design Co: @floradesignco.kc //
Balloons, Paper Place Settings, Party Accessories (candles, confetti poppers): The Pink Antler: @pinkantlersstudio //
Printed Photos: Artifact Uprising: @artifactuprising //
Handmade Invitation Paper: Farmette Press: @farmettepress //
Grey's Party Hat // Stuffed Bear
Outfit details:

Sutton's romper  // Greyson's Set