Though the temps in Kansas City don't feel like it yet, fall will be here before we know it. I've been stocking up on fall items like denim, boots, and jackets, but it's also fun for me to get new workout gear based on the season. Even though a lot of my workouts are indoors, I like dressing for the season (and let's be honest, an excuse to shop). Plus, I do go on runs/walks with the kids throughout most seasons, so I like considering weather with my fitness apparel.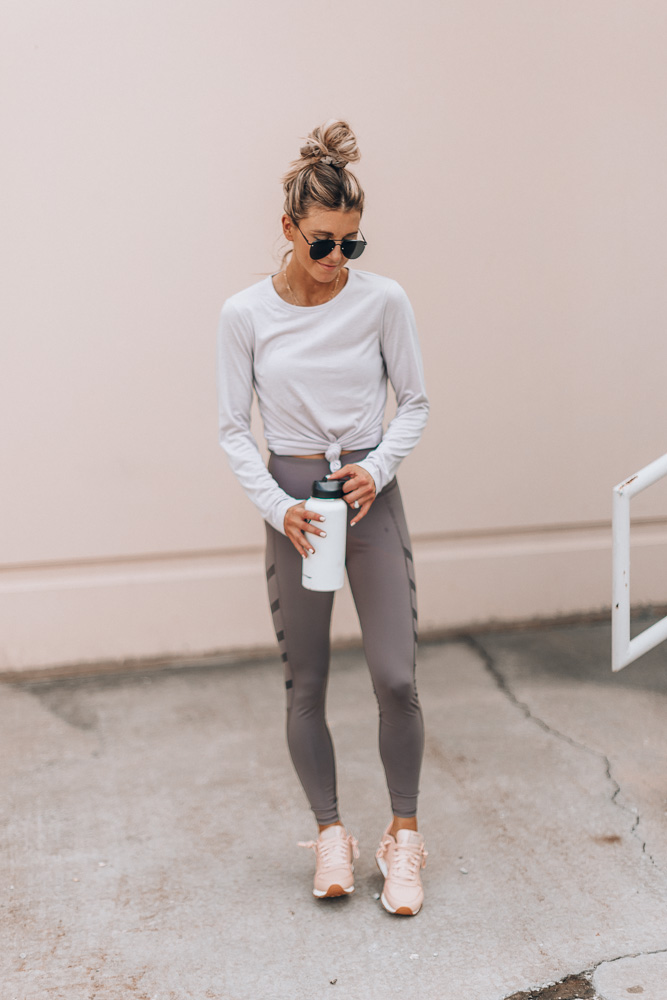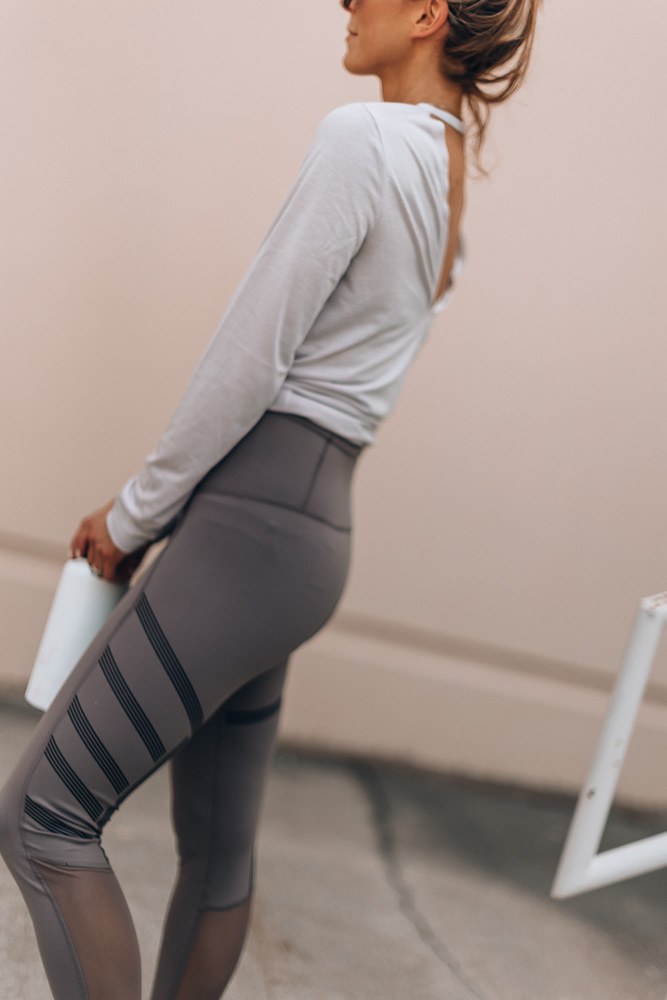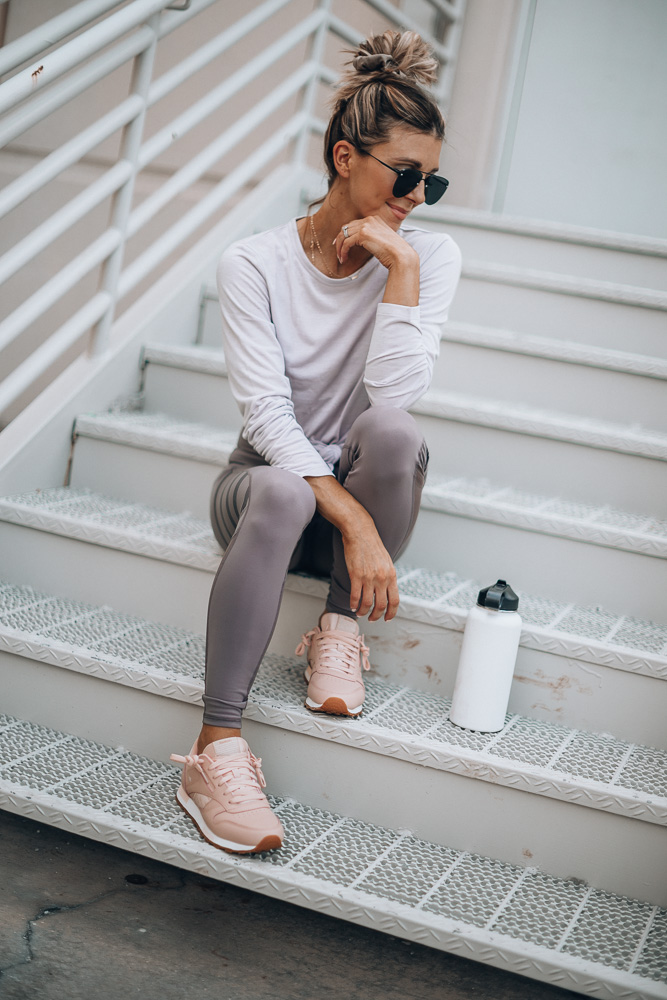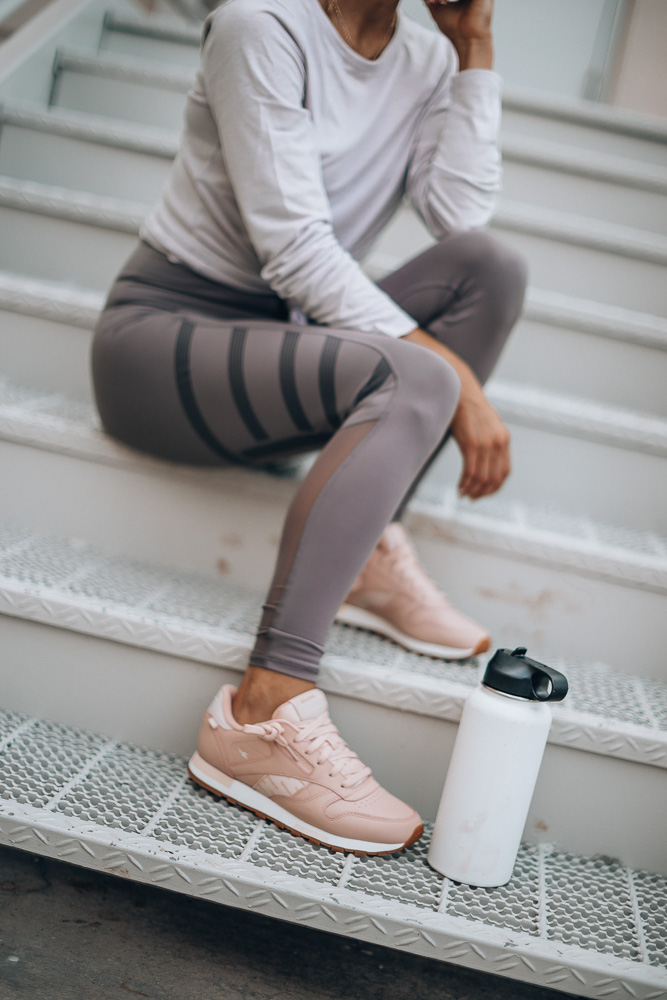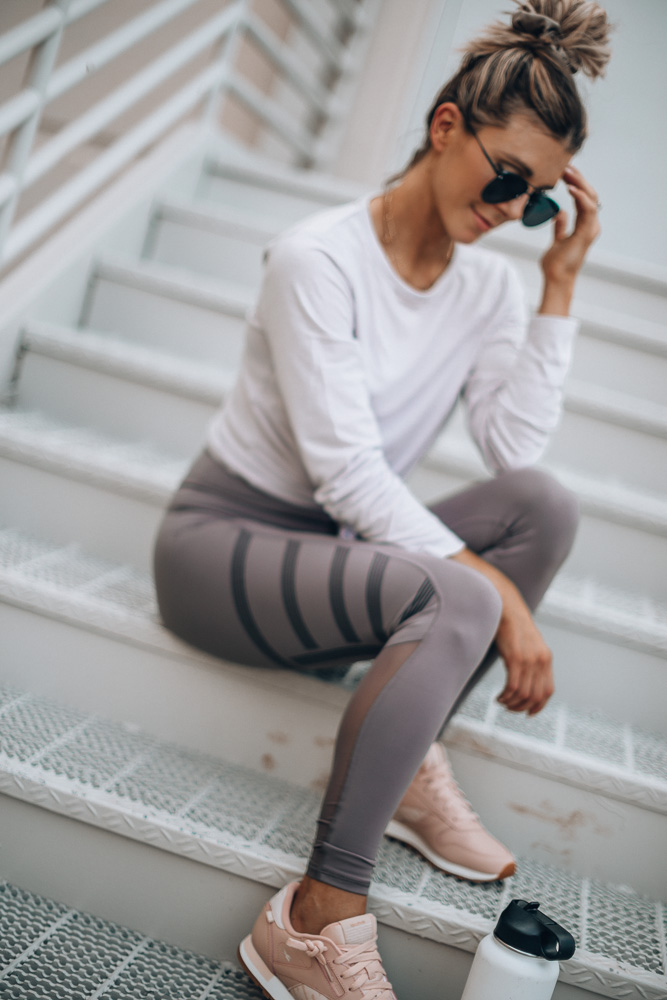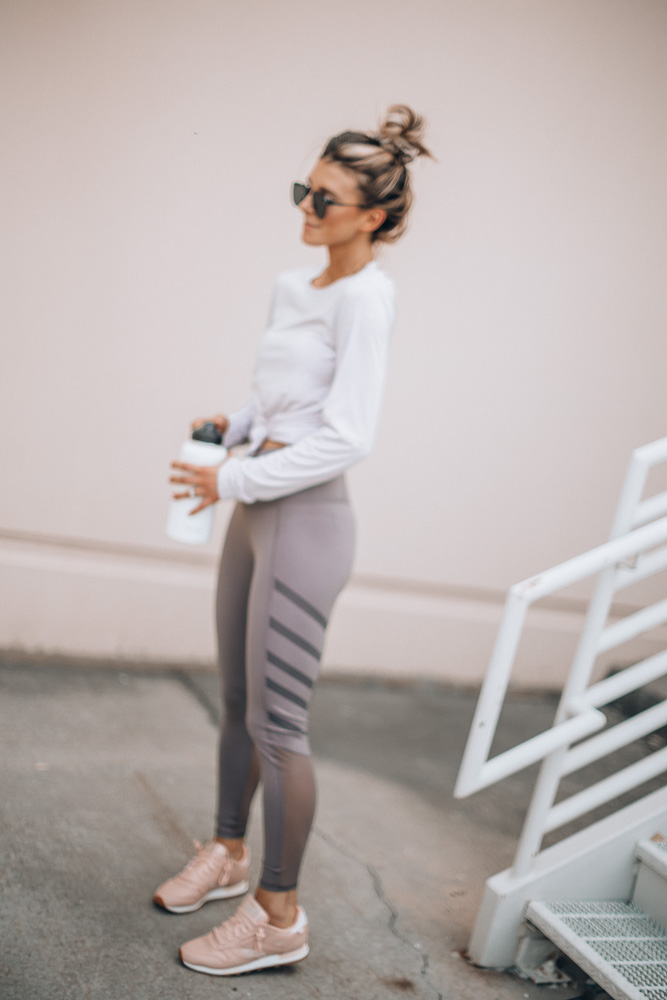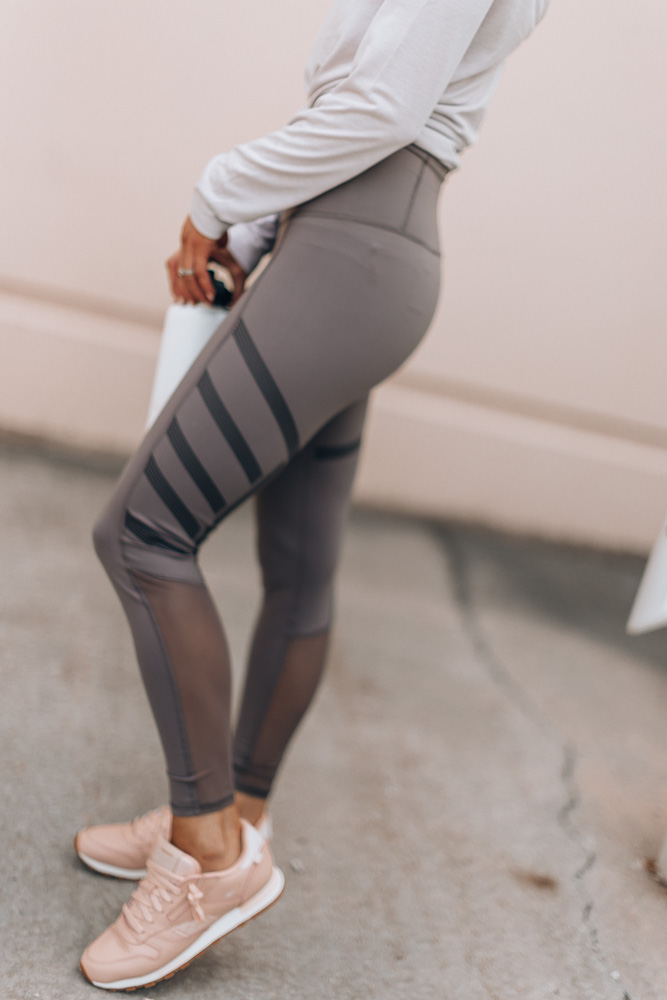 I tend to wear leggings year round, and coming into Fall 2018, I'm loving different shades of grays, especially pairs with some kind of detail. Also into blues and olive greens for fall leggings. On top, I always wear a comfortable sports bra, like this one from Reebok that's so good. I find that it's supportive for all types of workouts and just really cute to be worn on its own or peeking out from a shirt. I'll usually layer a lightweight crop top or hoodie on top to wear until my warm-up is over (or the whole workout if I'm outside).
You guys know I'm a sneaker girl, and newest to my closet is this blush Reebok pair. I actually find them to be very transitional and almost like a neutral in my closet. It's probably no secret that I wear Reebok sneakers all the time – they're a staple for workouts. I gravitate towards their classic styles but like switching things up now and then. Their entire collection is really cute for fall, so I expect to do a lot of my fall fitness shopping there. You should check it out if you're looking for new workout items!
Becky xx
SHOP MY LOOK
Reebok Leggings TTS (wearing size small) // Reebok Sports Bra TTS (wearing size small) // Reebok Classis Sneakers in Blush // Reebok Long Sleeve Tee TTS (love the open back detail)

A big thanks to Reebok for sponsoring this post!