Luckily for me, Michael has good style and actually enjoys dressing nicely, but I'm pretty sure I've played a part in that over the years. Maybe he'd say differently, but I know it's true, haha! Funny enough, whenever I put a picture of him up, I get questions about his style and tips. So I thought it was time to write up our best style tips for your guy.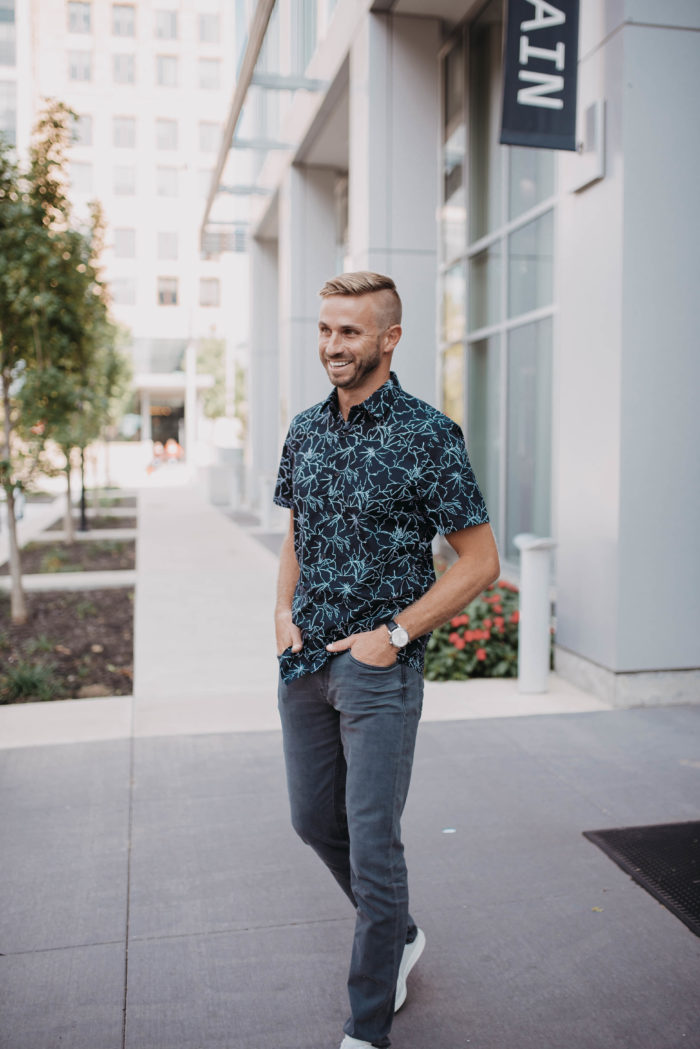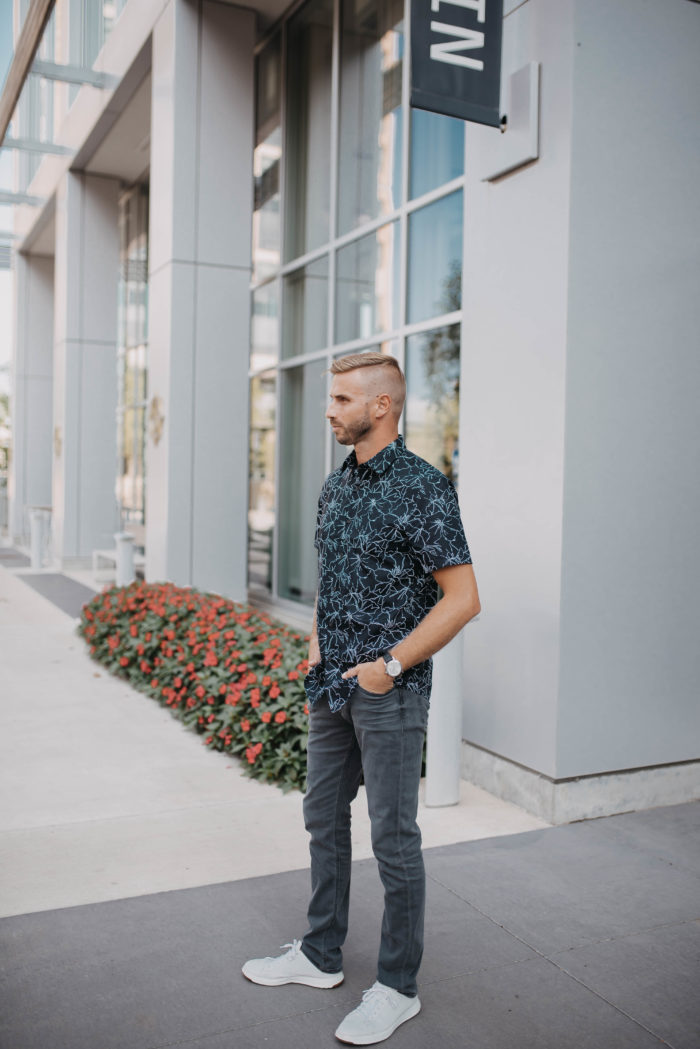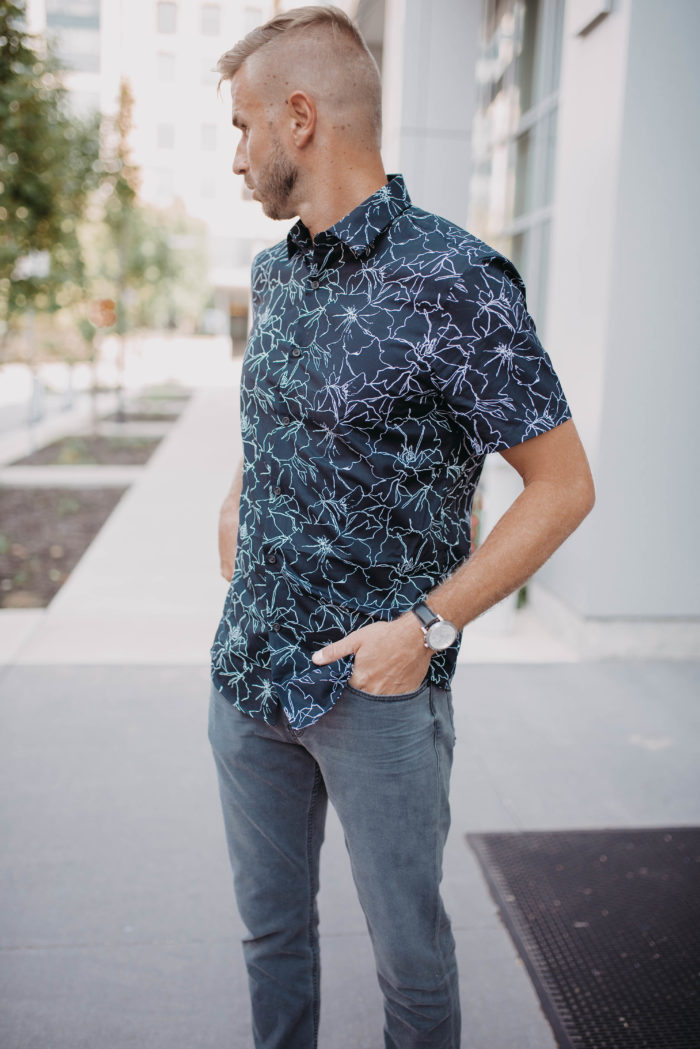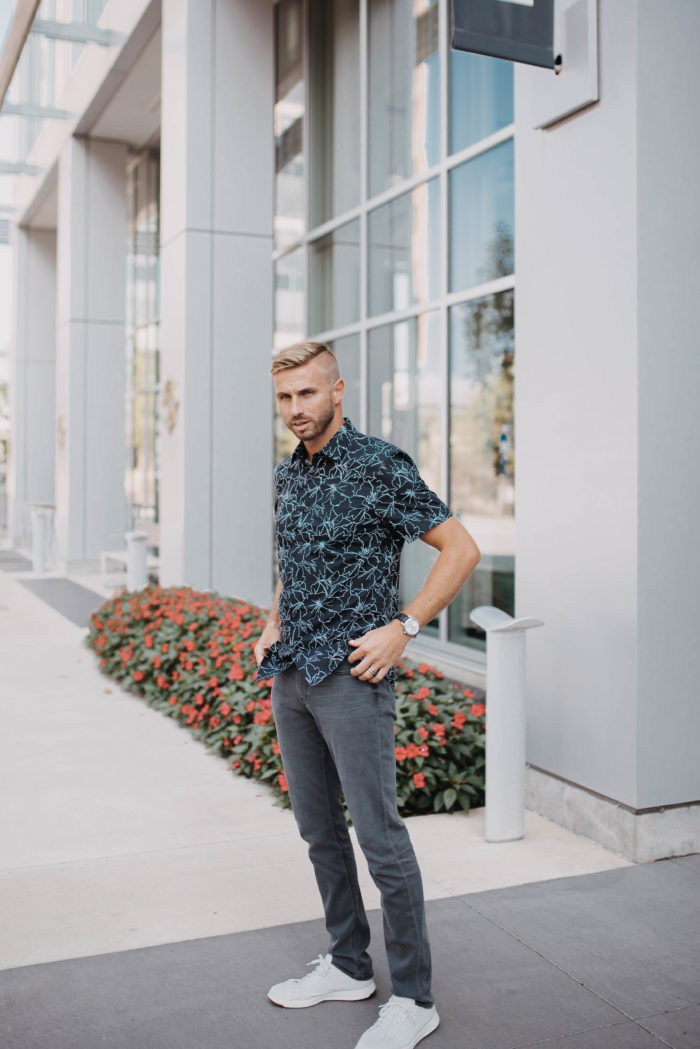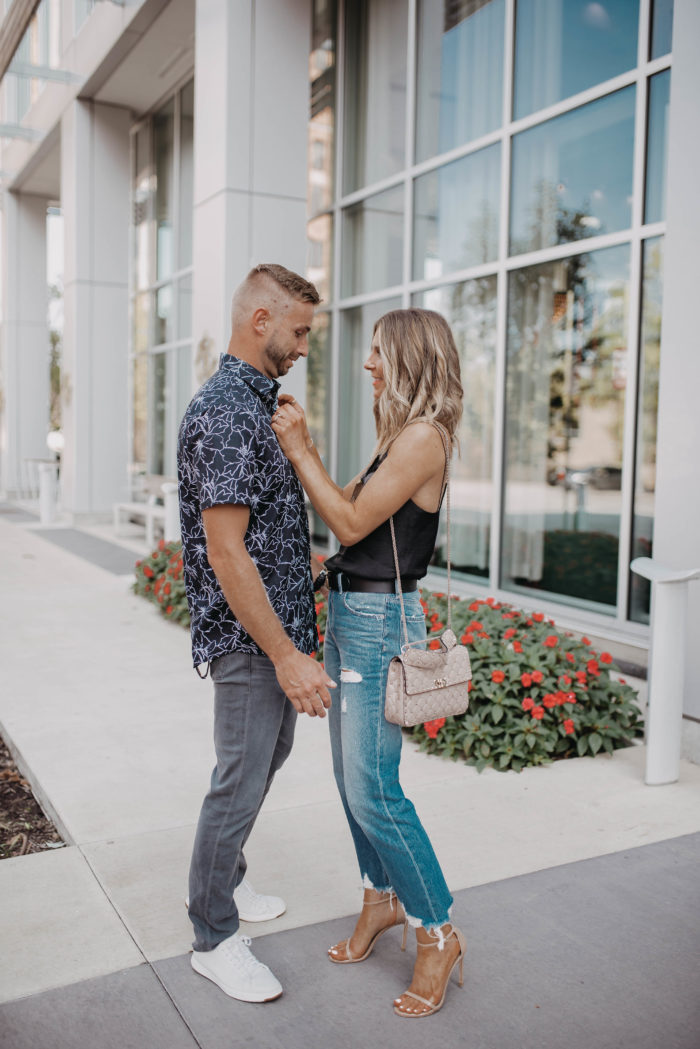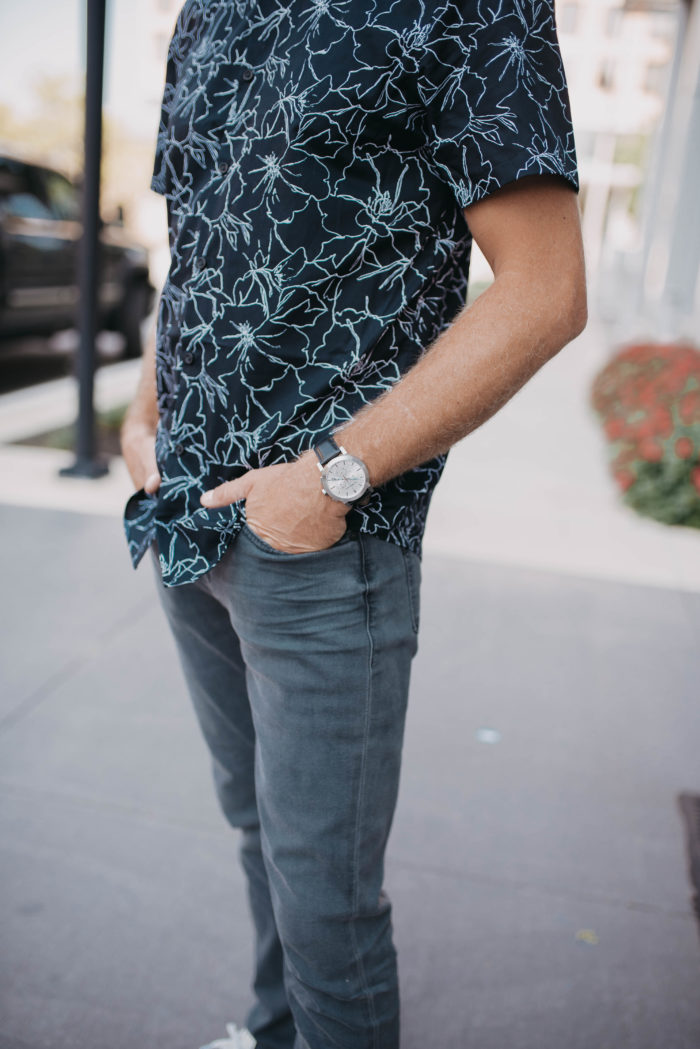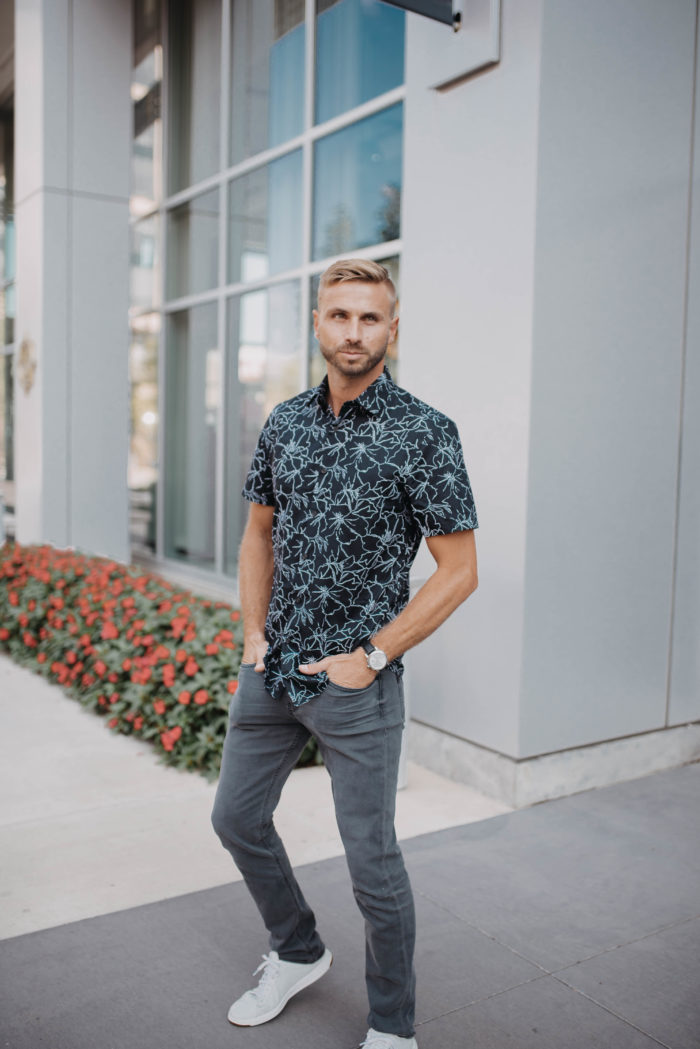 It's also probably worth noting that we do most of his shopping at Nordstrom – it's hard to go wrong with their men's inventory. Might be a good place to start for your own guy!
Don't be afraid to go fitted
Of course, this will depend on your guy's body, but I see so many men wearing baggy stuff. I think a lot of guys feel comfortable in baggier wear, but fitted items can do so much more. Not only does something fitted look tailored and clean, but it's on trend (and even more flattering!).
If your guy is hesitant to something fitted, try one part of the body at a time. Maybe they have leaner legs, so they could try fitted pants like these that Michael loves from Nordstrom. They're the perfect amount of fitted. Or, a more fitted top. And when I say fitted, I just mean more tailored – nothing skin tight obviously!
Buy nice sneakers
If your guy is into the running sneaker and jeans "dad" look, try to push them to buy a pair that's more styled. Michael wears this pair all the time and they're his "nice" sneaker without feeling too fancy. They still feel masculine and sporty, but are more stylish than running shoes. Plus, this pair goes with everything and he says they're really comfortable.
Have a staple color
Something I think guys miss the mark on is finding colors that look best on them. We all look better in certain shades, and while women tend to know this, guys don't. Michael looks good in blues and grays, so he knows to buy within those shades over and over. That doesn't mean you need solid-colored shirts, they can add detail and personality (this is a fun one Michael recently got at Nordstrom).
I hope those quick tips help you or your guy with his style! Let me know if you have any questions.
Becky xx
Michael's Look
Paige Jeans (50% off!) // Sprint Short Shirt // Cole Haan Sneakers // Burberry Watch similar here
SHOP MEN'S STYLE

A big thanks to Nordstrom for sponsoring this post!