Next to fashion and fitness, skincare is my passion. I may not talk about it as much, but from a young age my mom has always taught me and my sisters the importance of taking care of your skin. She should know, she owns a medical laser spa that specializes in skin rejuvenation! She always has the best tips and product suggestions. I think it is so important to start incorporating healthy skin care habits at any age, even if you have starting to show signs of ageing, prevention is key! So I wanted to share 3 things I'm focusing on this month!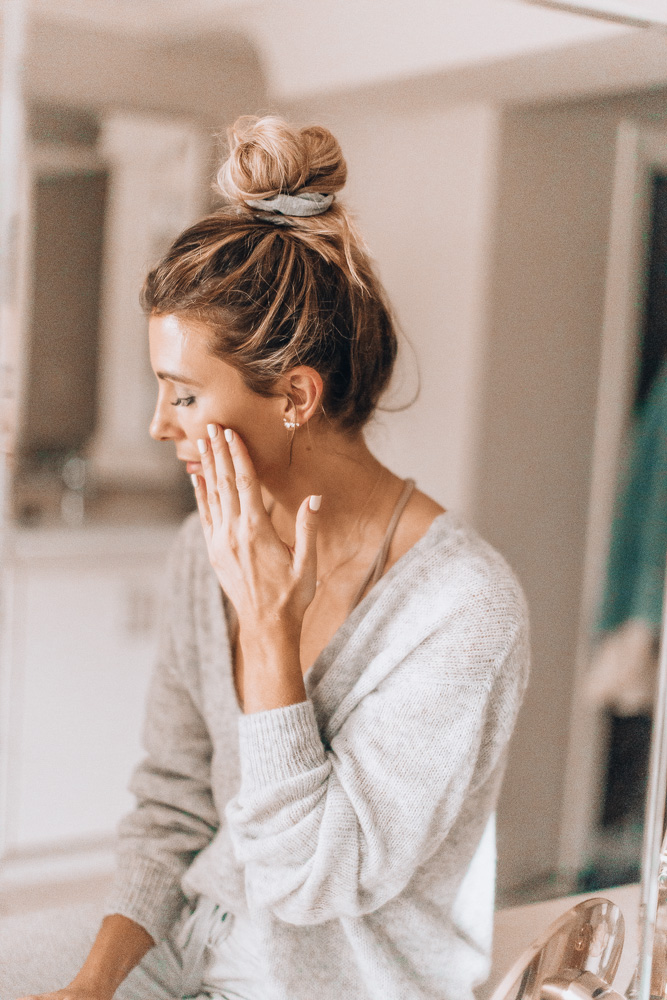 Being consistent
This might seem simple, but it's a big change for me. I'll go through stages when I'm decent with applying skincare morning and night, and then I'll totally fall off. To keep things consistent, I've started setting an alarm for an hour before bed. That way, I remember to take off my makeup and apply products before it's like 11 pm and I'm exhausted. In the morning, I've started doing skincare right after I brush my teeth, so before the kids even get up.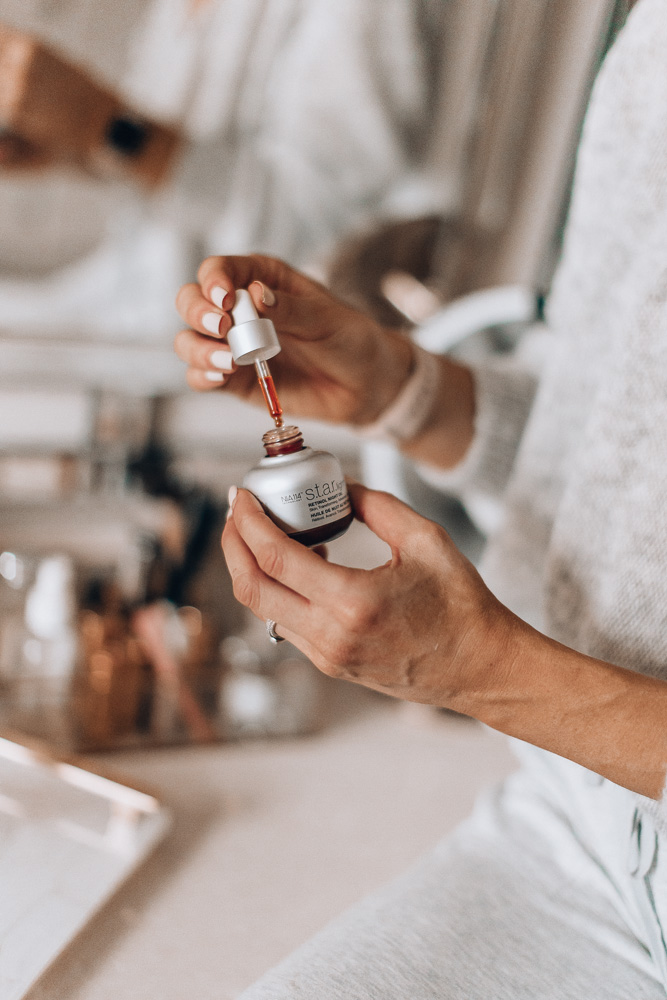 Incorporating a retinol
My mom has always told that one of the best products to have in your skincare routine is a  retinol. They are basically the miracle worker for anti-aging and overall skin appearance, and I highly recommend incorporating one into your daily skincare routine if you haven't already!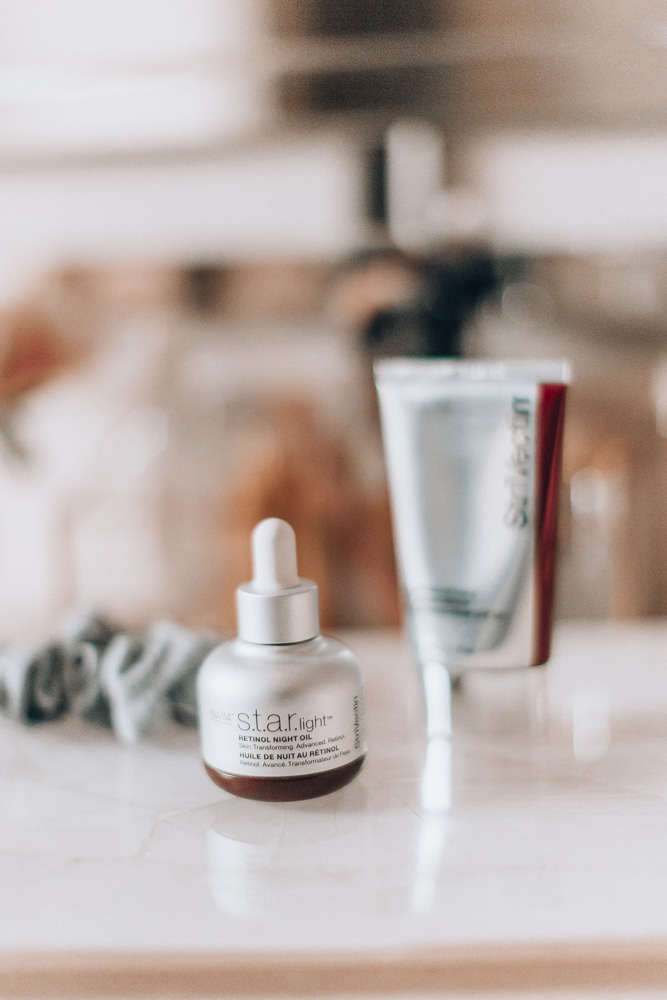 I really like StriVectin's Advanced Retinol Day Moisturizer. I suggest applying this just a couple times a week to let my skin adjust first. (Retinol can be intense on your skin, so I suggest started light and seeing how your skin reacts.) Then at night, I'd apply the new S.T.A.R. Light Retinol Night Oil which feels so good!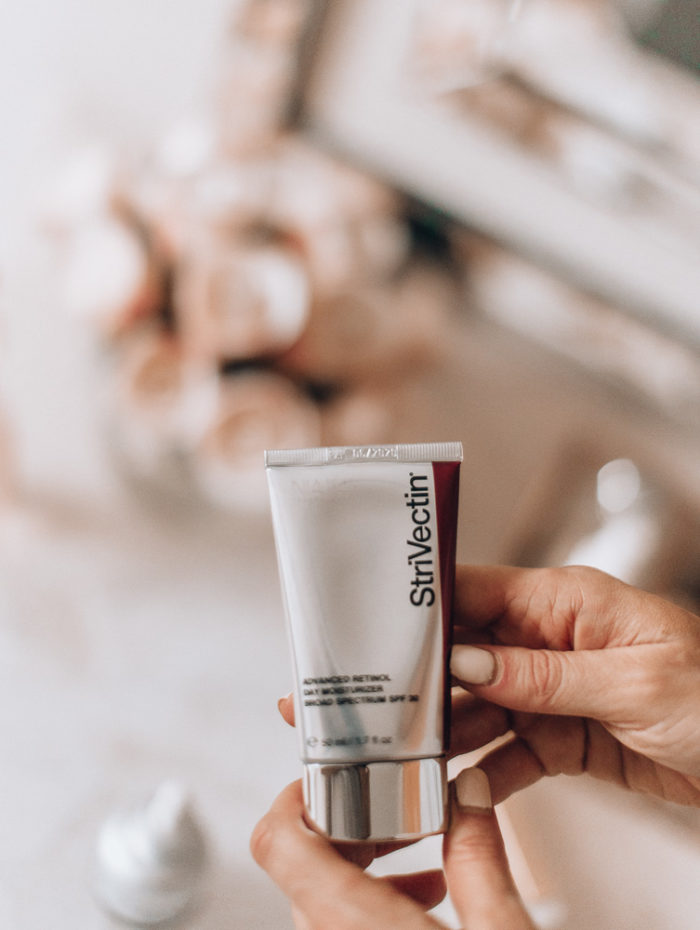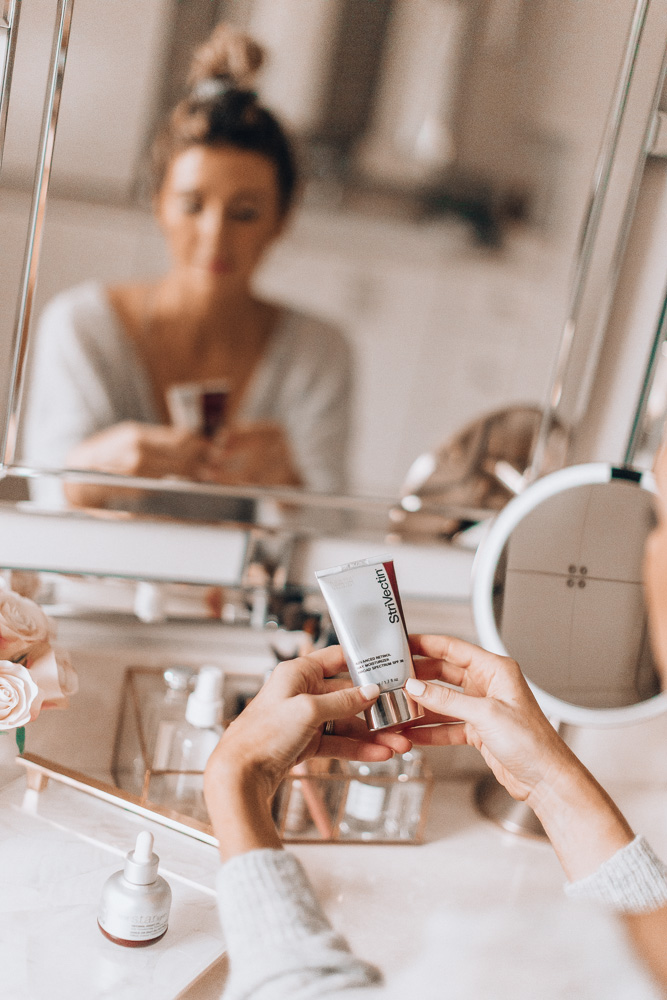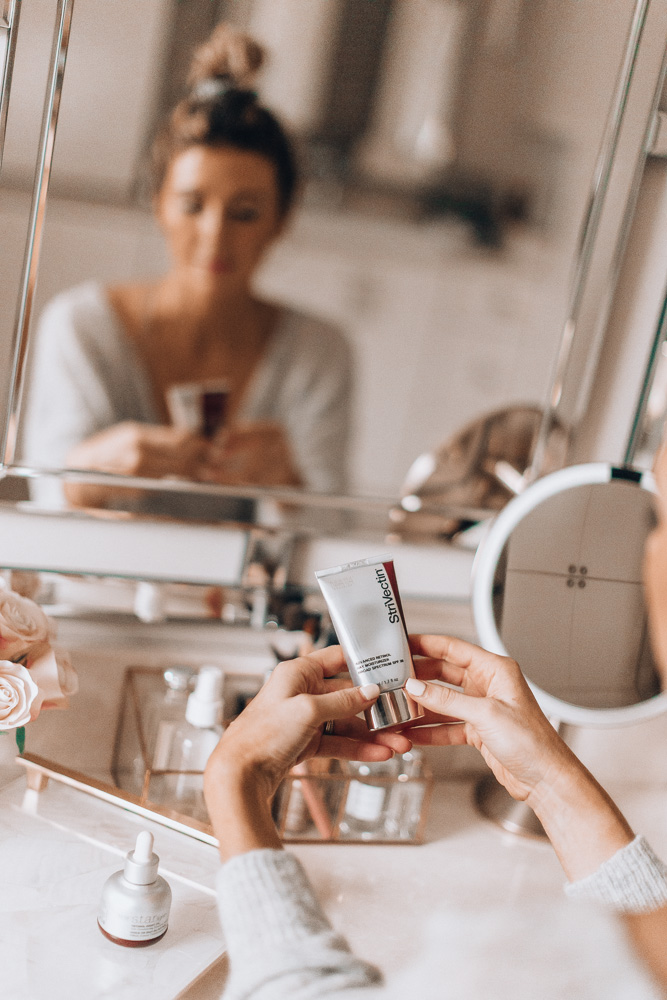 I've just used these products for a couple weeks, and already I can see results which is pretty amazing! I've noticed a diminished appearance in my fine lines around my eyes and mouth and faded sun spots – two of my main issues for years. Both of these products will be available at Ulta starting 8/13, so if you guys have been wanting to try a retinol, I highly suggest these two!
Going makeup free
Ahh this one is tough but feels amazing! Like most women, I feel more confident with makeup on – even if it's just a tinted moisturizer. But this month, I'm trying hard to spend a couple days a week without anything but skincare on. Luckily the retinol is helping since I'm feeling more confident in my skin, but this will take some getting used to. I will say, I know my skin loves it so far.
Have you tried anything new with your skin this month?
Becky xx

A big thanks to Ulta for sponsoring this post!