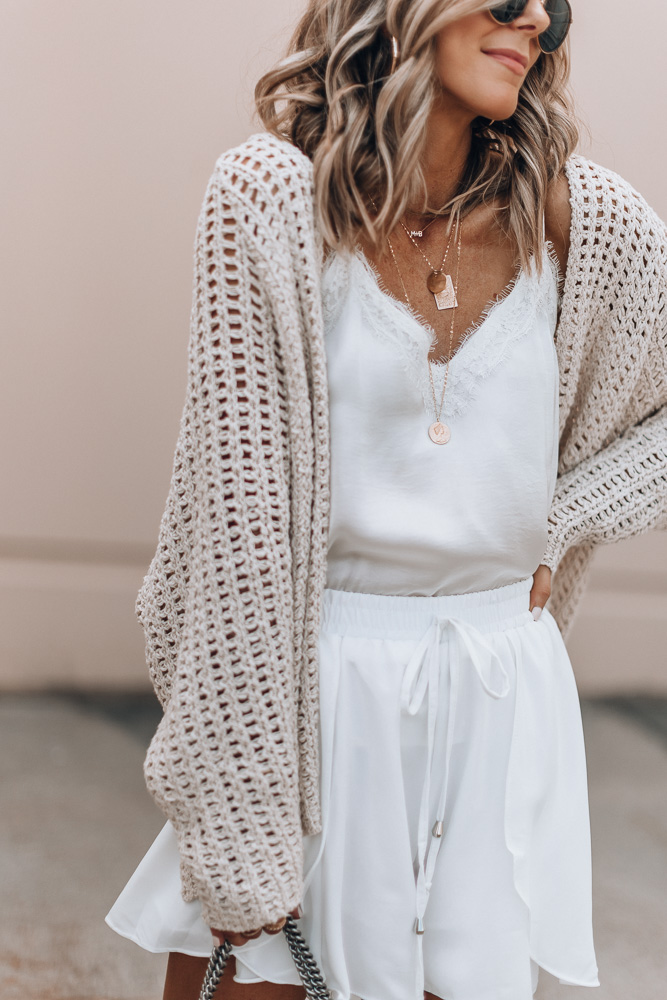 One of my most asked questions lately is for the details on my layered necklaces. I love layering gold necklaces and I change them out often. Today I am sharing my most worn pieces below and 5 tips on how to layer the perfect necklace stack!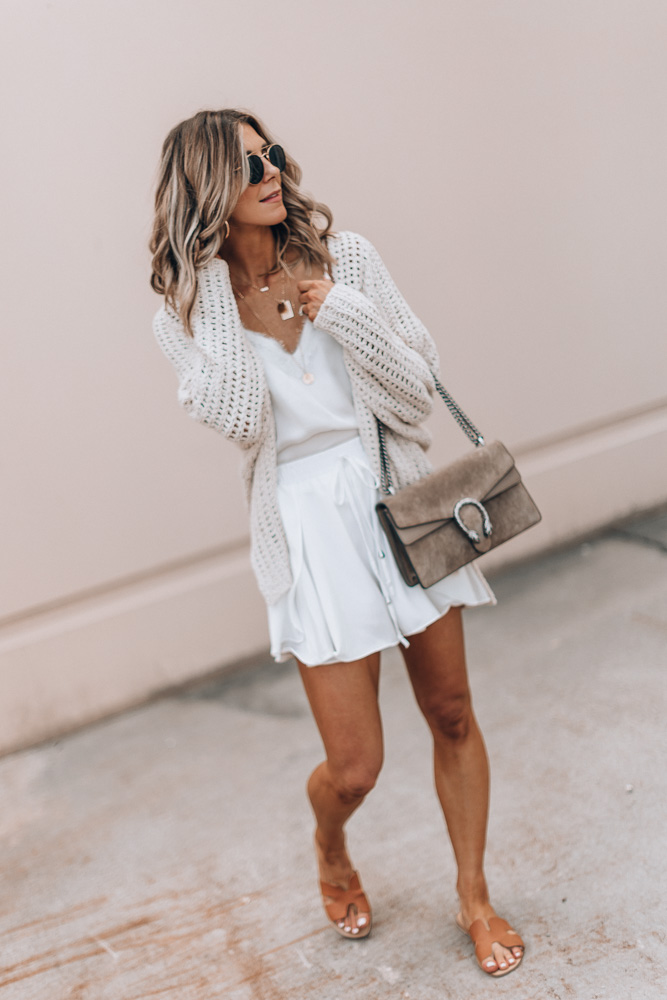 For me, a layered look completes any outfit, including jewelry! If there is one thing you can count on seeing in most of my looks, it's gold necklaces.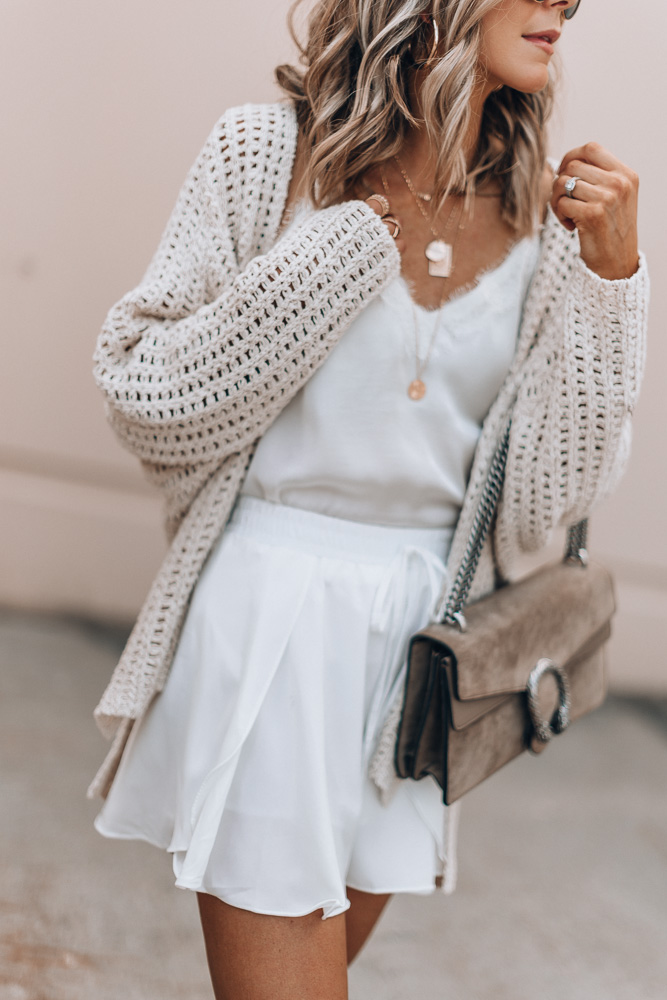 Necklaces: Smith & Mara Initial Necklace (worn for 2 years straight) // Ania Haie Long Chain Roman Coin Necklace // Zodiac Stack (similar here for $60)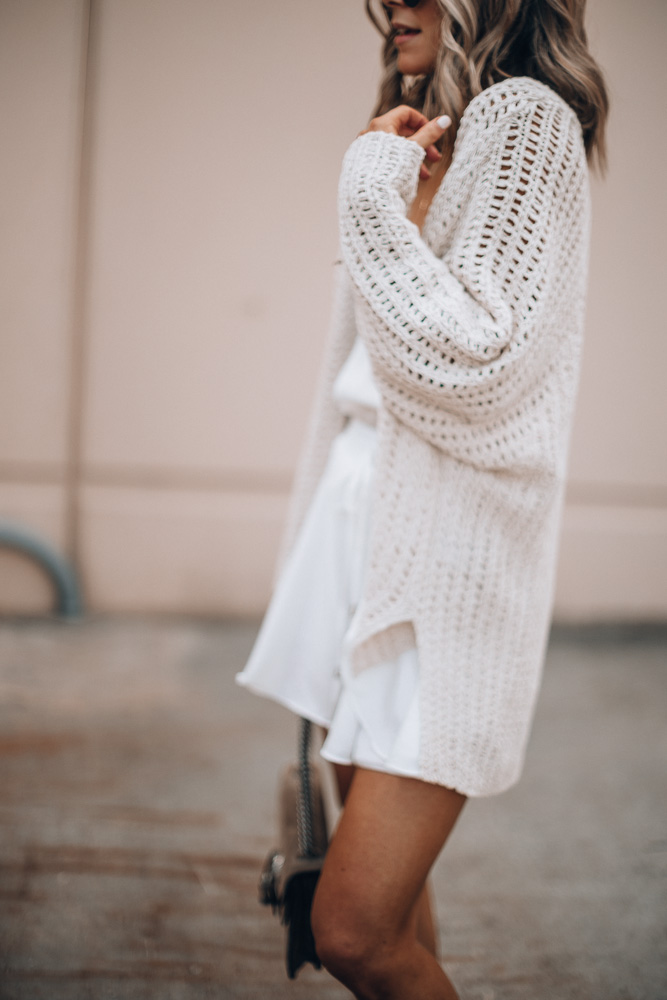 '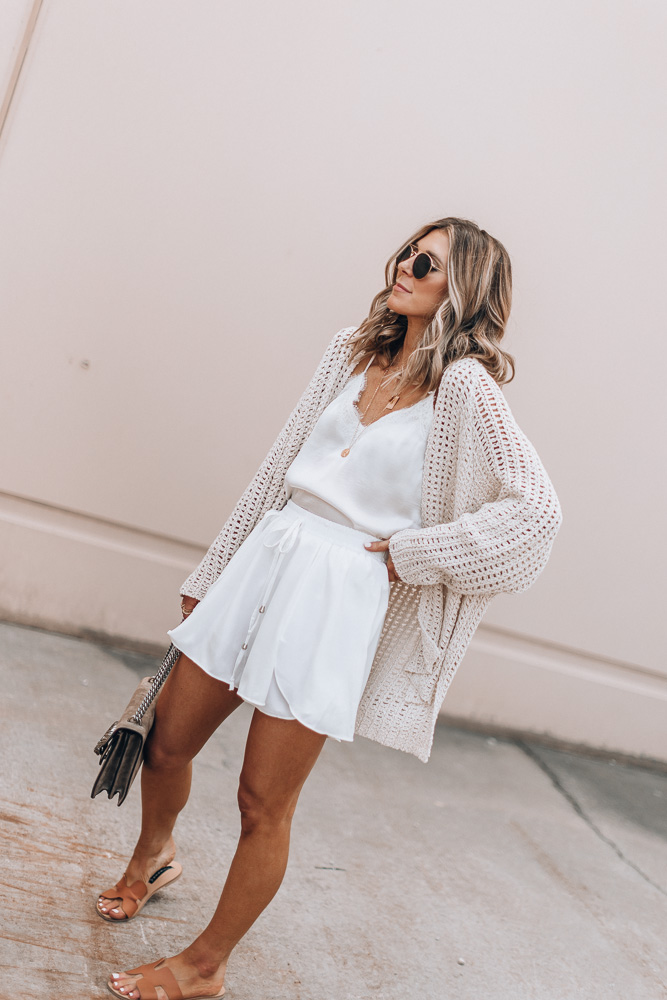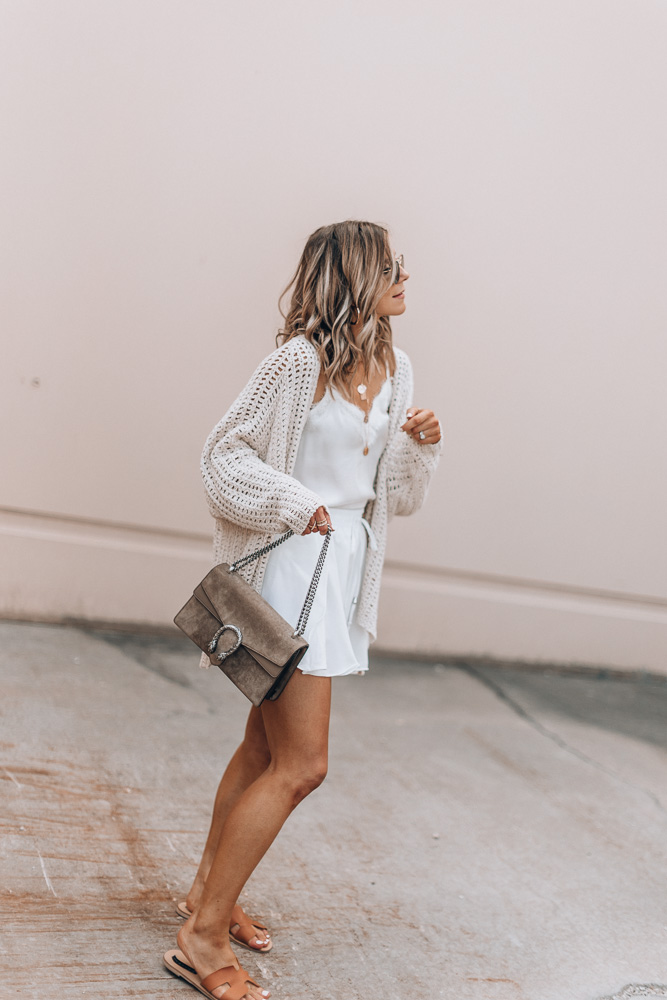 My most worn pieces are the smith and mara initial necklace (similar here for under $50), my Ania Haie long chain Roman coins necklace, and my Zodiac necklace (similar here for $60). They're a staple piece that can easily be layered. The beauty of them is the versatility they give you. I can wear them with every single outfit.
Here are five tips when it comes to layering your necklaces:
1 // Wear at least 3 necklaces at a time. Sometimes I do 2 but most times it's 3 to really achieve that layered look.
2 // Mix up the length of your necklaces
Be sure you've got a good mix of clearly defined lengths, starting from the shortest of 14″ to the longest at 33″.
3 // Keep your metal unified – for a more cohesive look.
4 // Add length with a lariat – this necklace style plunges down the neckline creating length on the upper body.
5 // Personalize your layers with initial necklaces, zodiac signs etc.
When it comes to buying necklaces, I think it's better to invest a little bit more money for a high-quality one because you can get so much wear out of them. (They don't have to be super pricey, you can find good quality necklaces at around $50-$60 range). The problem I find with cheaper gold necklaces is that they start to fade or leave a green tint on your skin just after 2-3 wears. Right now the affordable ones I really are from Natalie B Jewelry. Below are a couple options I selected for you to curate your own gold necklace collection.

1 / Zodiac Coin Necklace  2 / Double Necklace in Gold 3 / Zodiac Necklace   4 / Locket Necklace  5 / Wanderlust Lariat Crescent necklace  6 / Initial Necklace

1 / Double Coin Necklace 2 / Initial Necklace  3 /Melanie Auld Luna Necklace  4 / Melanie Auld Lariat  5 / 5 disc choker Necklace

Outfit Details
Lace Cami // Knit Cardigan // Short // Hoop Earrings // Gucci Bag

Becky xx