I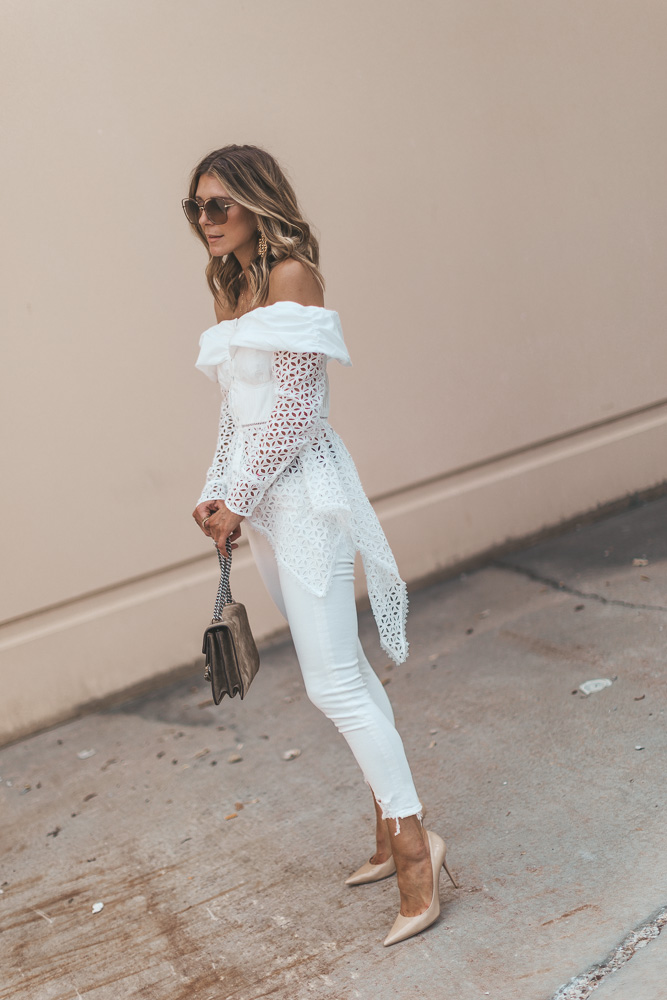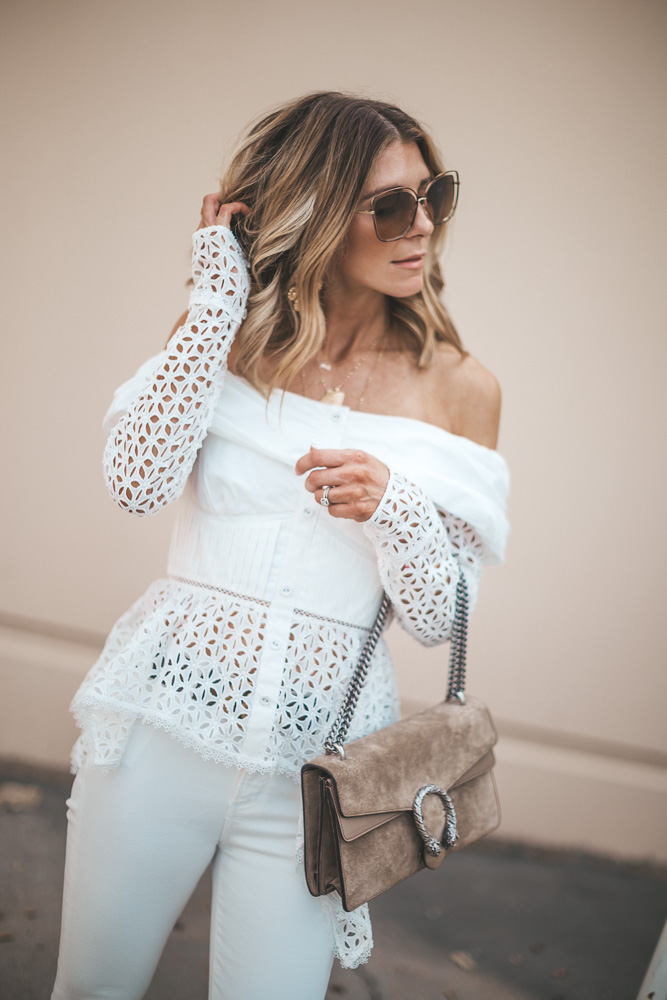 I get a lot of questions about where I shop, specifically online. And to be honest, I do the majority of my personal shopping online these days. A lot of stores have made it super easy, especially with returns and customer service, so I just find it much simpler. Getting to the mall with both kids isn't the easiest thing these days…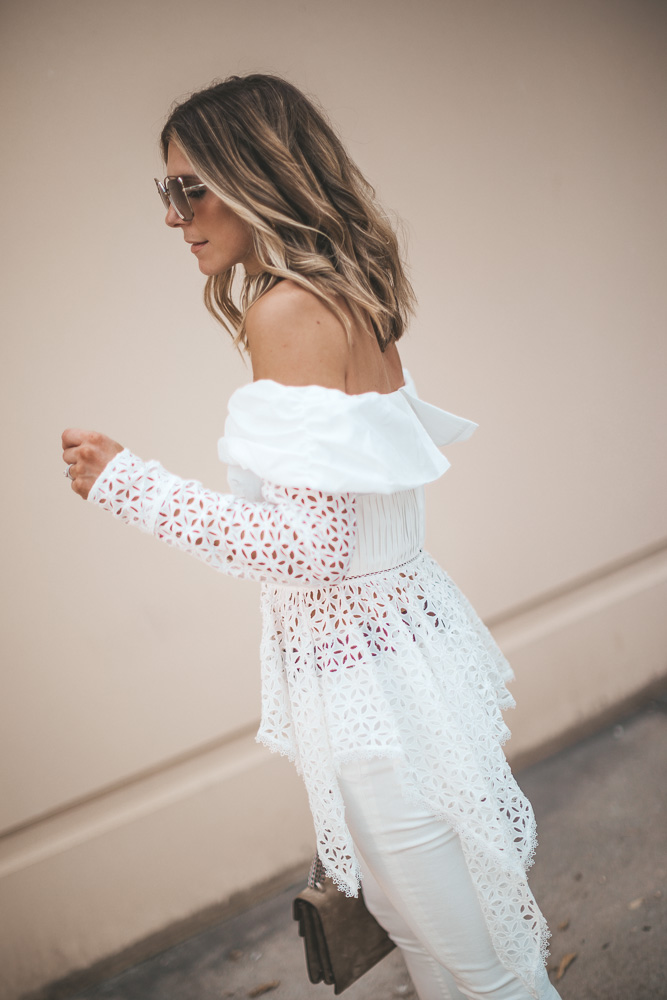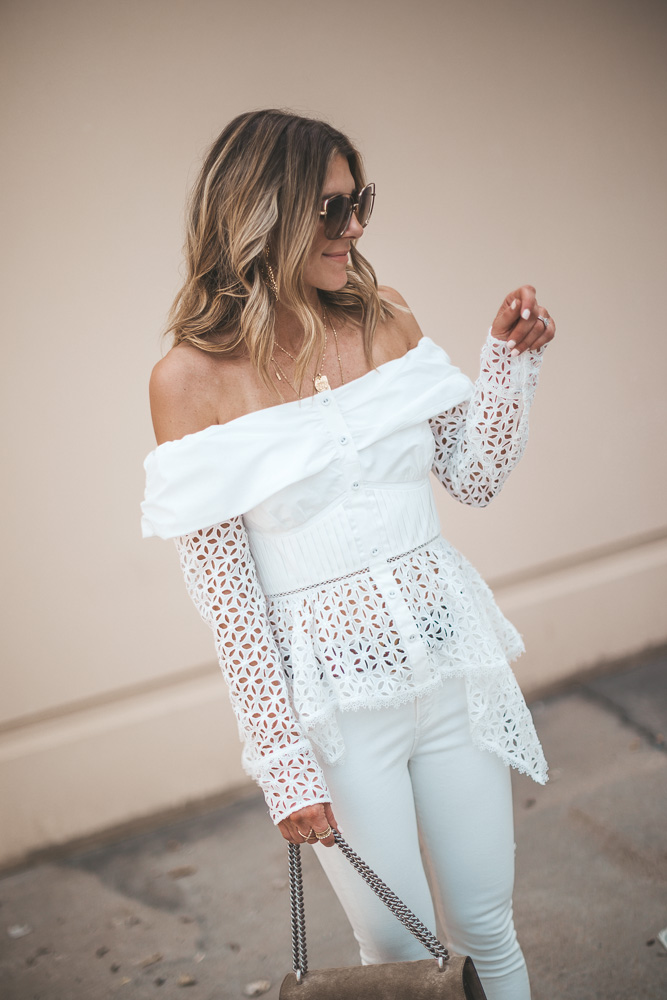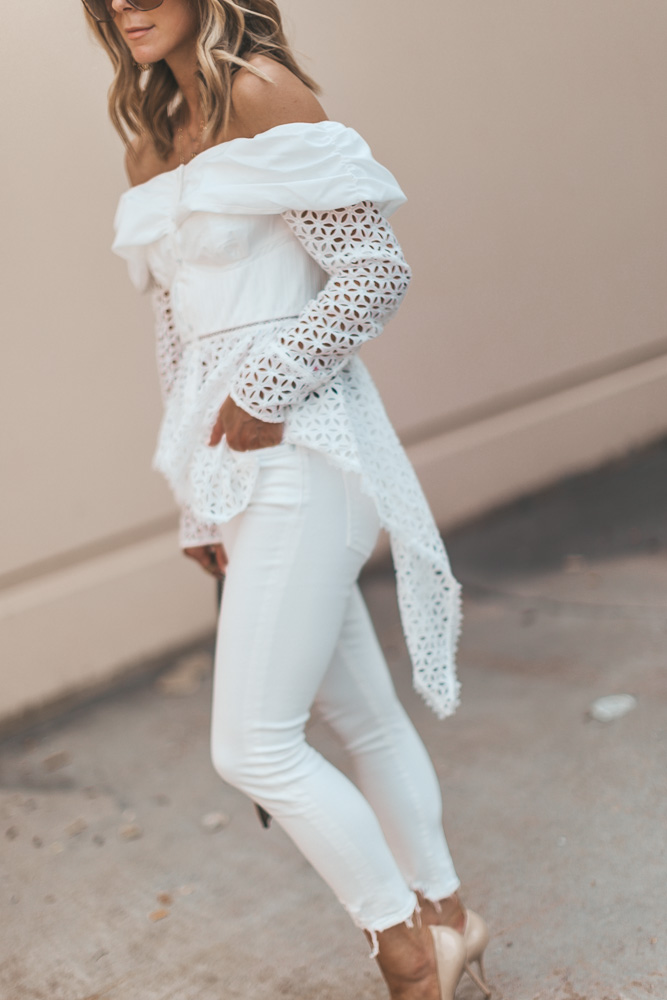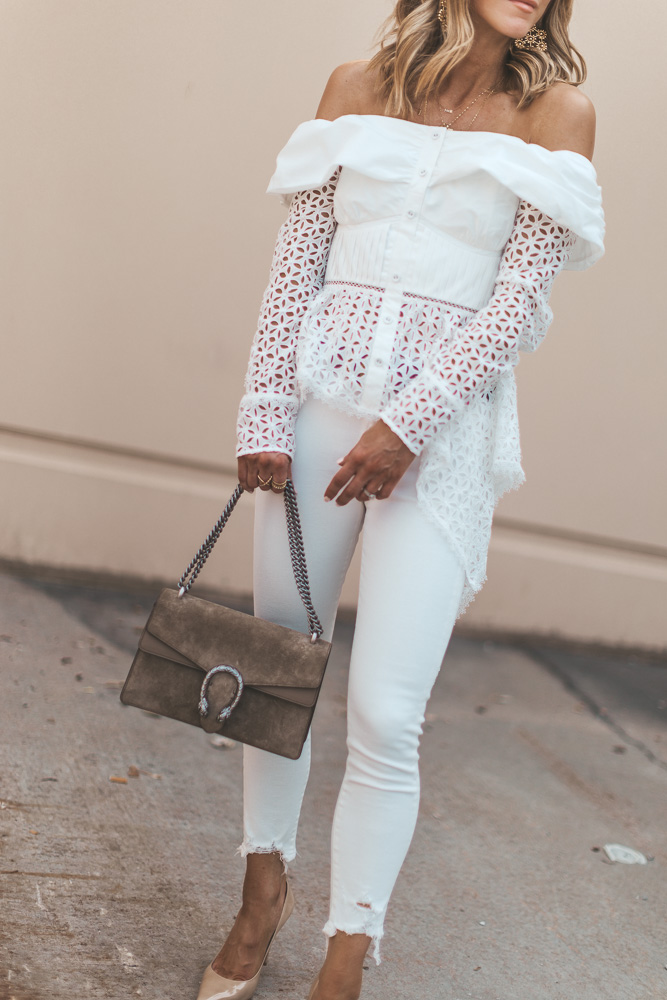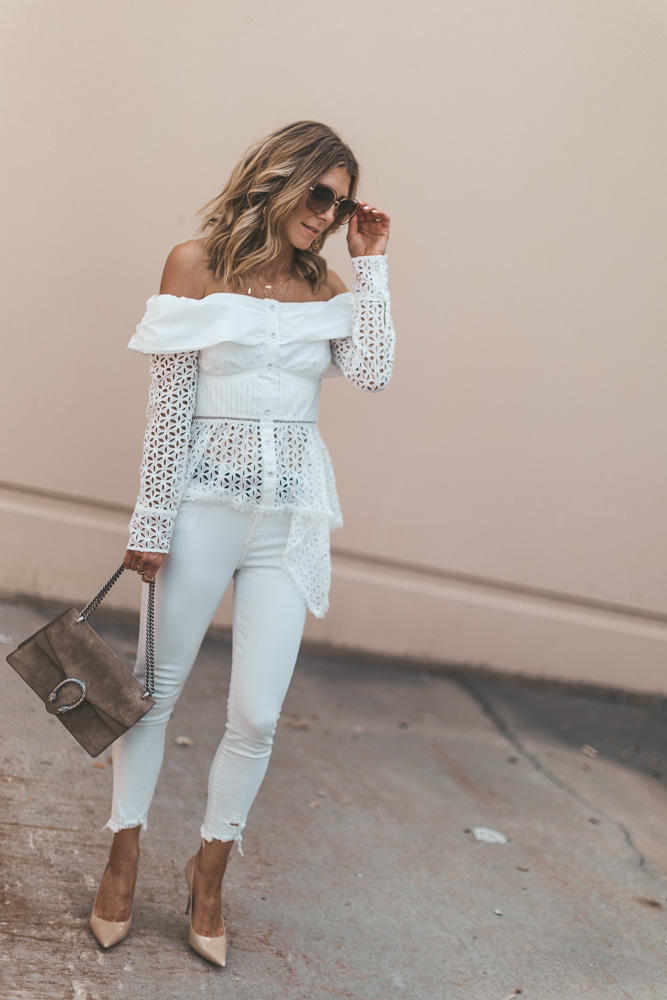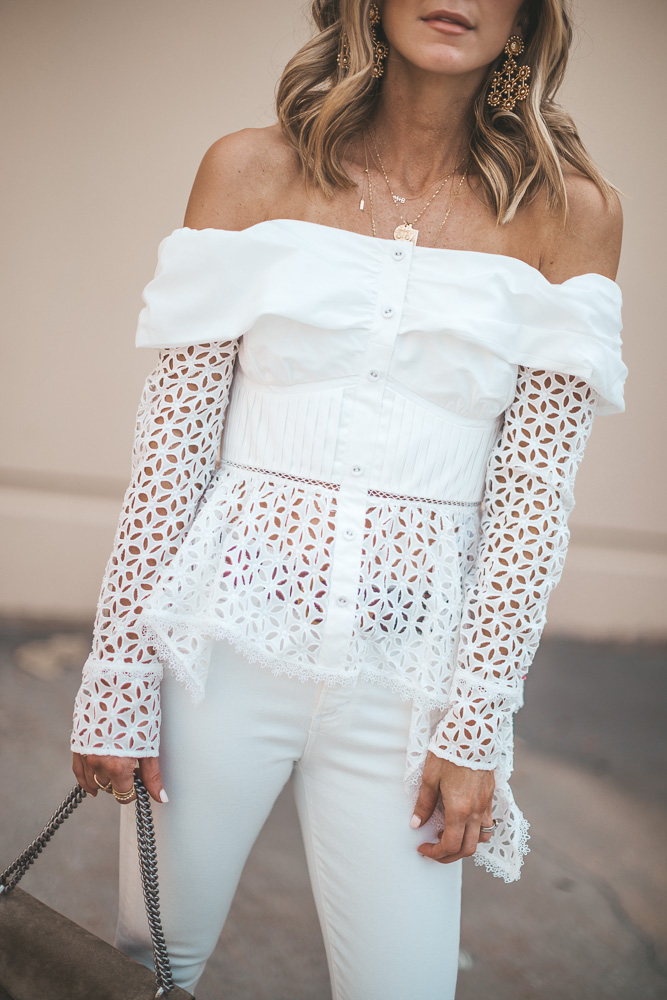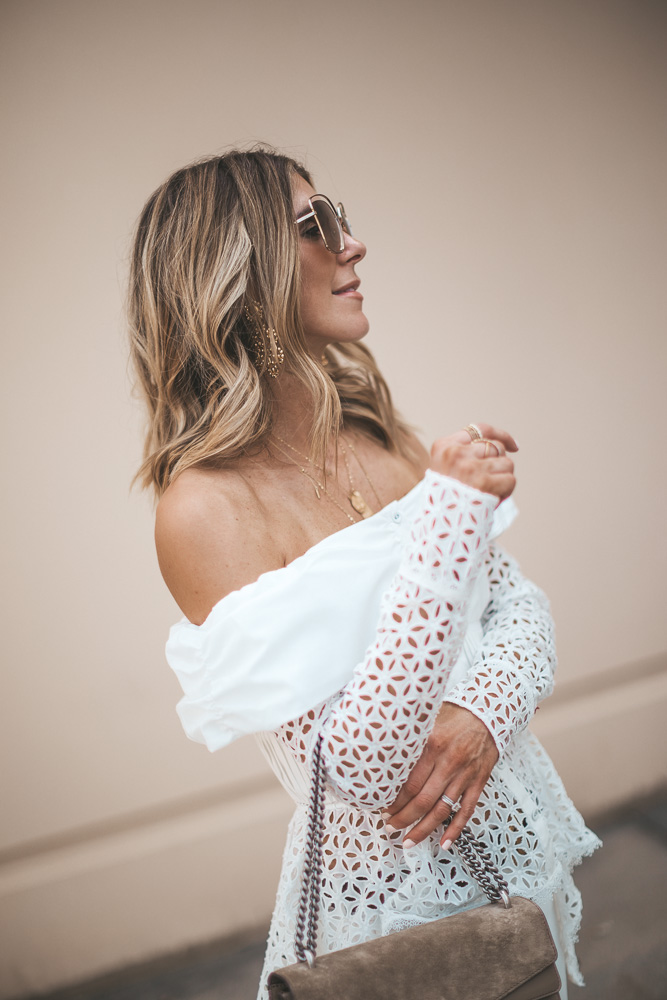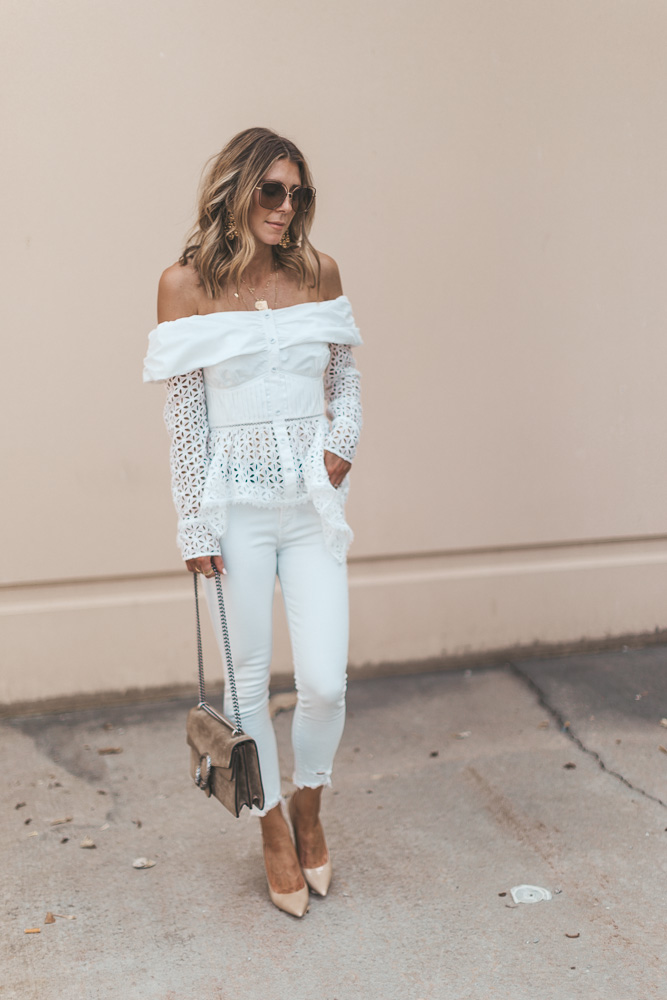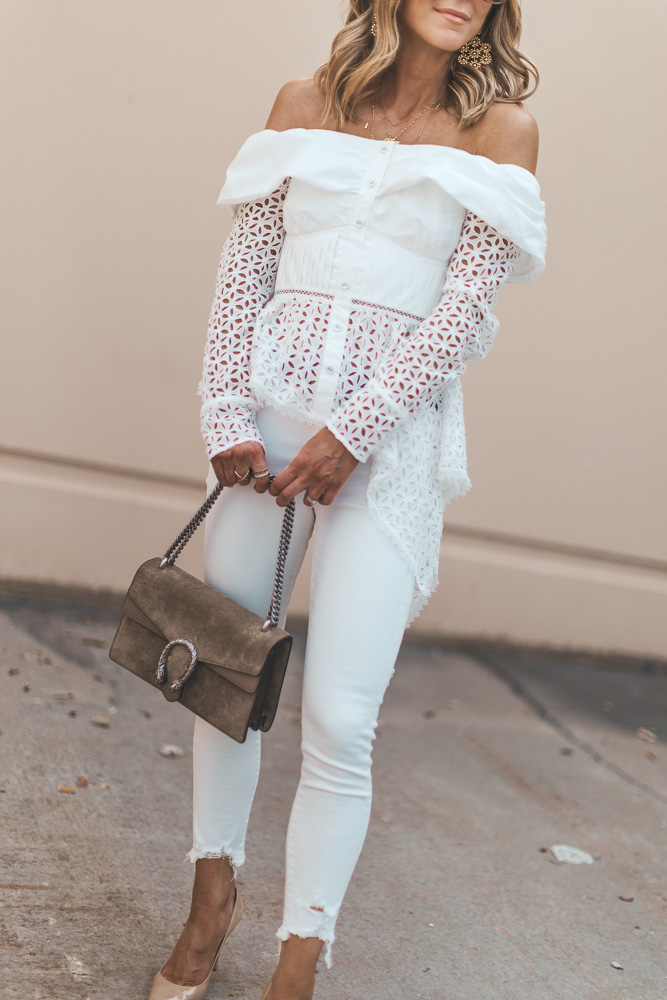 One of the stores I frequent all the time online is Mytheresa. Especially when I'm looking for an upcoming trend or a designer piece, I love their selections. You can tell everything is carefully curated and it fits in with my style easily. They have awesome investment pieces, too.
On top of that, their customer service just can't be beat. I rarely shop places online that don't offer fast shipping, and Mytheresa is always really, really quick. So they're perfect for right before a trip or event, or if you're last-minute like me. Something else that's really different about the site is that whenever you get a shipment, you receive a note from whoever packed your box. I love that personal touch – it makes them stand out.
Overall, they're one of my favorites for online shopping so if you haven't shopped there yet, I suggest checking the site out!
Here are some of my favorite items I'm currently wearing from Mytheresa
Who else is REALLY picky when it comes to sunglasses? I purchased these Chloe sunglasses from mytheresa and it took me shipping back about 3 pairs before I found the perfect pair! They were so good about returns and it was so easy!
Gucci Belts
One of my frequently asked questions are about the Gucci belts I wear and the sizing of them. So my first Gucci belt I ordered directly from Gucci and it took 3 months to get! My other two Gucci belts (here and here) I ordered were from Mytheresa and they both arrived in 2 days. Amazing right!? Just another reason why I love ordering items from Mytheresa.
As far as Gucci belt sizing, I highly recommend measuring yourself, not going off of a jean size. I like to have the option to wear my belt around the small of my waist (where normally jeans don't sit) for when wearing wrap sweaters, coats, cardigan. I also wear around my "jean waist" and that measures larger than the small of my waist. I suggest getting those measurements in order to get the right size belt. I ended up getting a size 75. The first belt I did not do this for so the belt is too big to wear around the small on my waist. I hope that makes sense! I will share more on my stories today too!

Every woman needs a good pair of nude pumps in her wardrobe. These are my all time favorite and really comfortable!
Self Portrait is one of my favorite designers that Mytheresa carries. These pieces are beautifully made and the attention to detail is amazing! 
One of my all-time favorite handbag purchases ever! This bag sold out so fast when it first came out. Mythersea now has it back in stock! The black verion is so pretty too!
Outfit Details
Self Portrait Top (wearing size US 2)  // Chloe Sunglasses // Gucci Belt // Jeans similar // Jimmy Choo Pumps
Becky xx

A big thanks to Mytheresa for sponsoring this post.