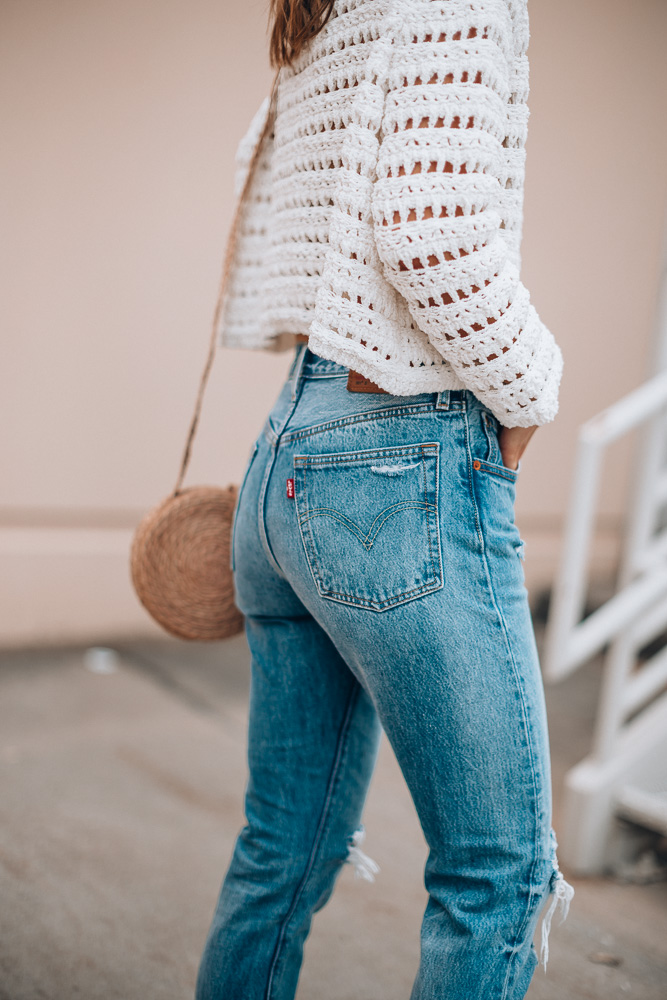 It's probably no surprise that I live in denim. Even before I was a mom, I've always been a jeans or cut-offs kind of girl. I'm all about comfort and feeling effortless, and for me, denim does that – it just fits into my lifestyle. And if there's one brand of denim I wear more than any other…it's Levi's. They give that lived-in look that I love, and even on my athletic frame, I feel like they do something for the backside.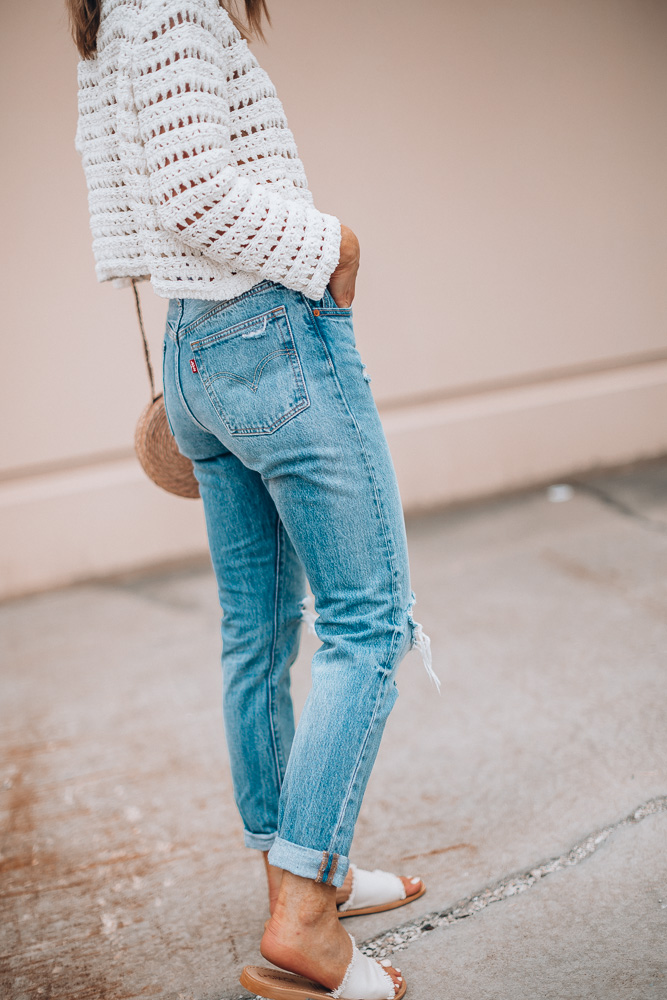 I know a lot of you also prefer the look of Levi's but aren't interested in spending so much on denim, and I totally understand! Some are pretty outrageous price wise. But I've actually gotten a lot of my favorite pairs of Levi's on eBay. Maybe it's not something you've thought of before, but it's definitely one way to score great deals on them.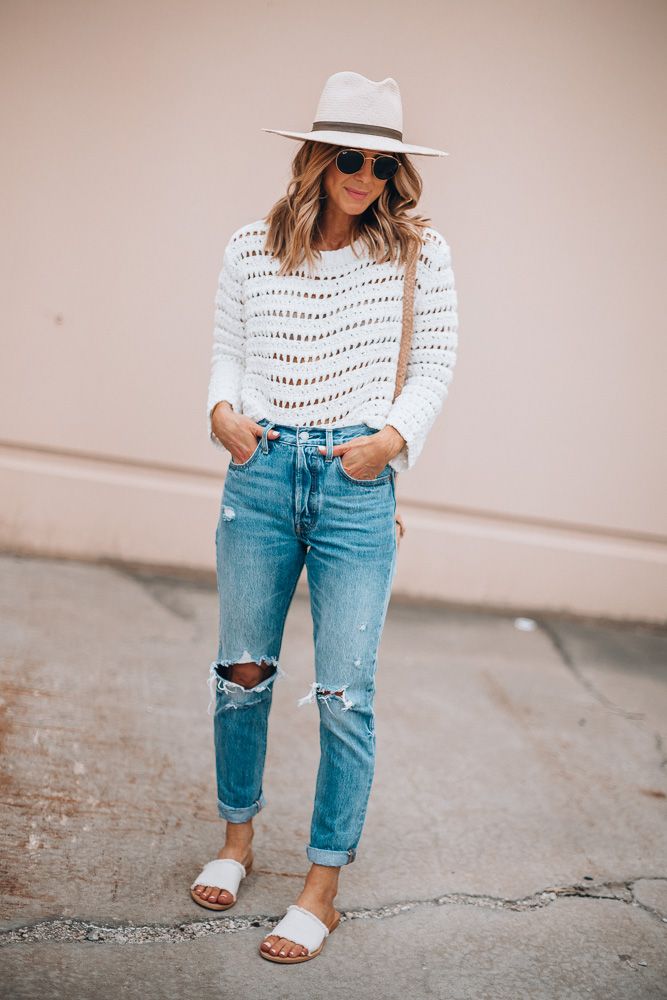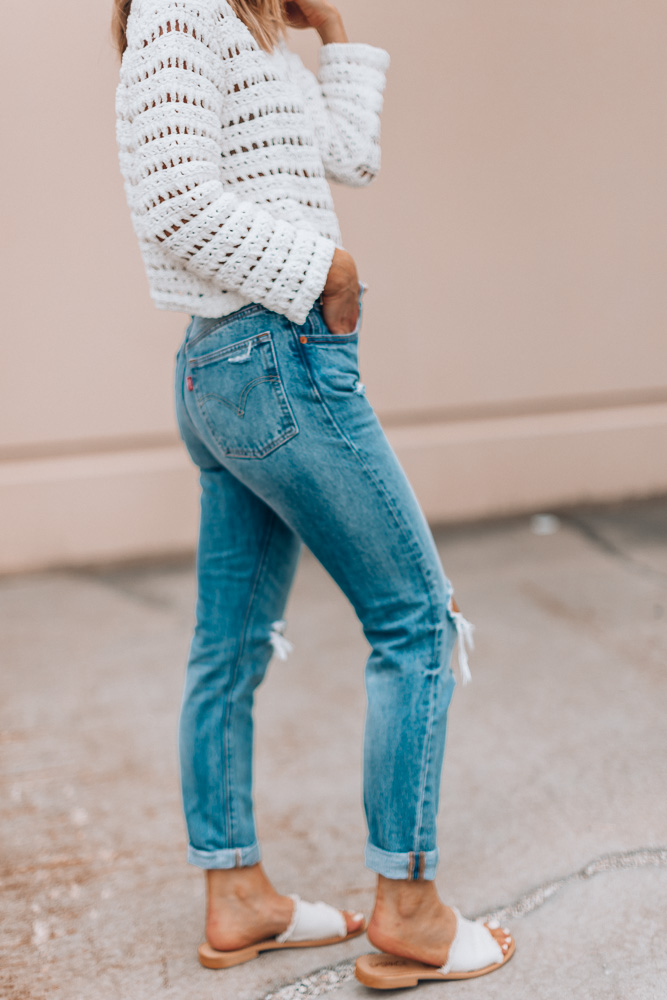 I can usually find brand new pairs but I also don't mind ones that have been lightly worn because they're even more broken in. From cut offs to cropped jeans to the mom jean look, there are a ton of Levi's on eBay – and I highly recommend checking there before buying them at full price elsewhere. Even more reason to build that denim collection, right?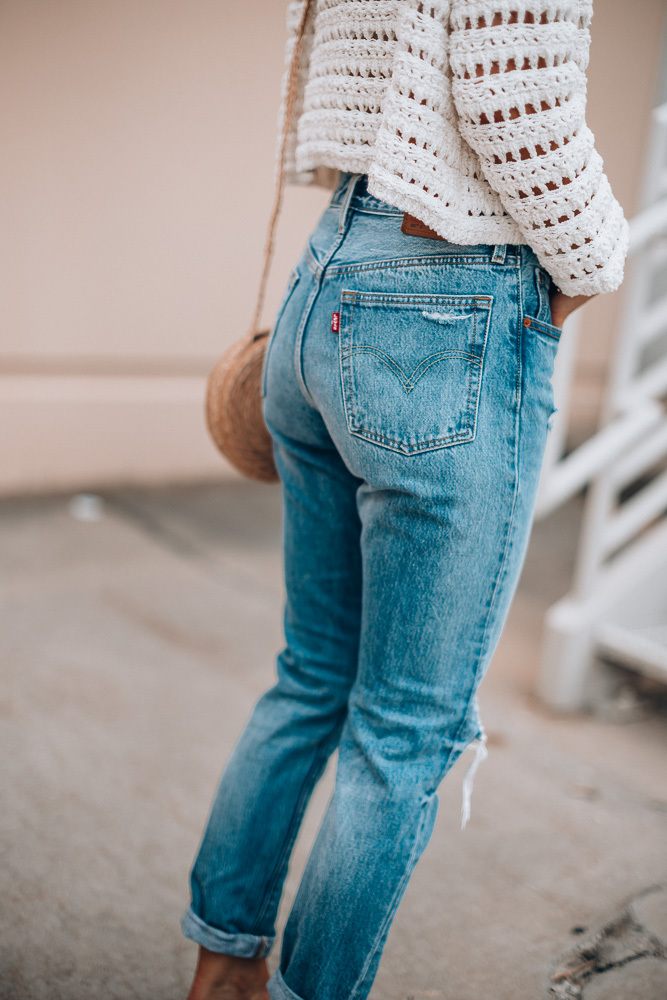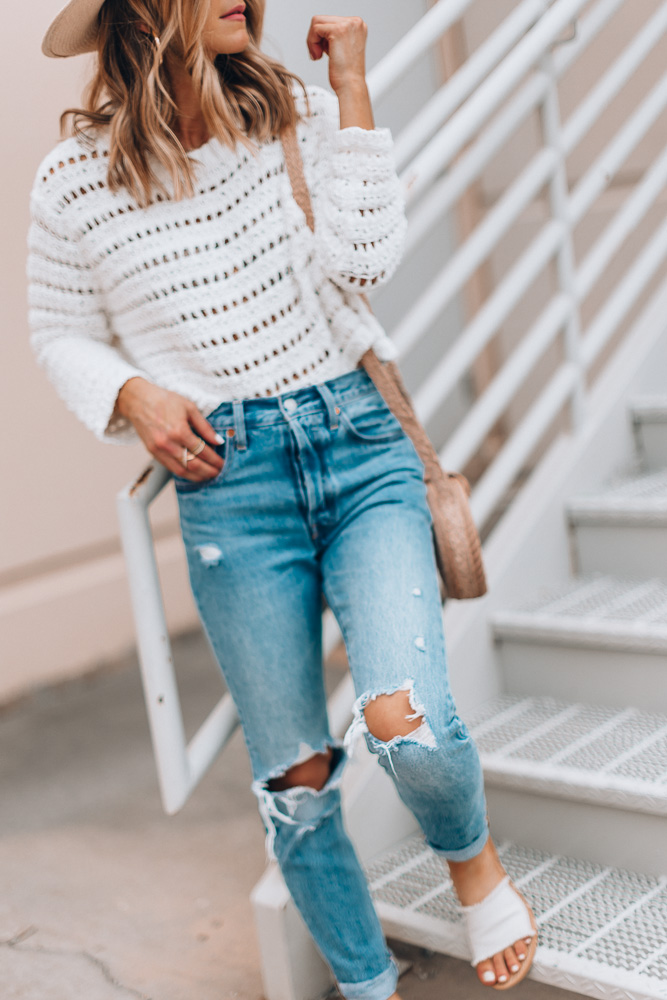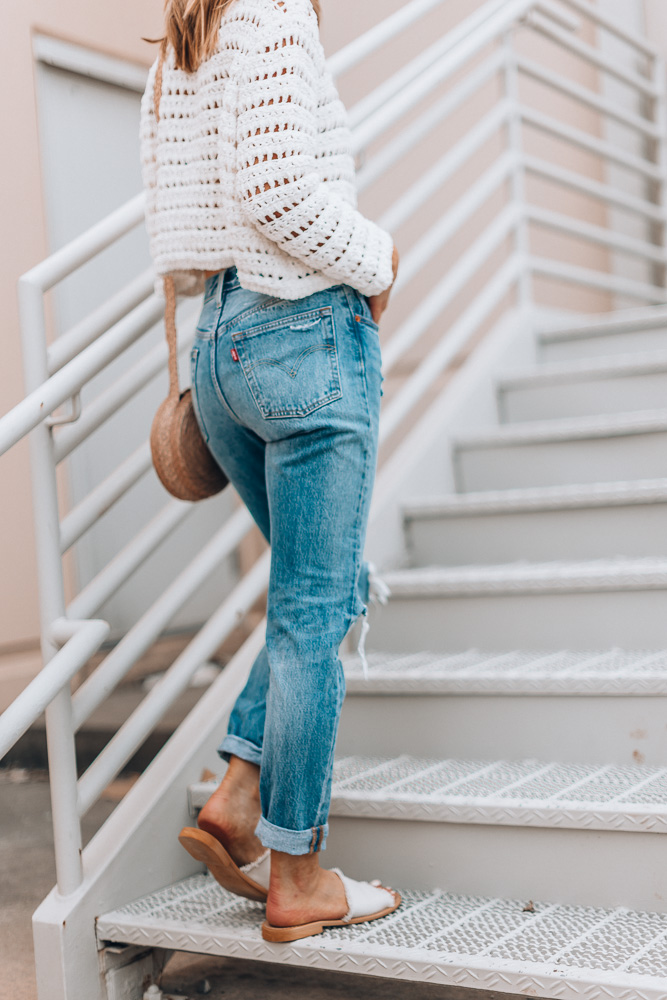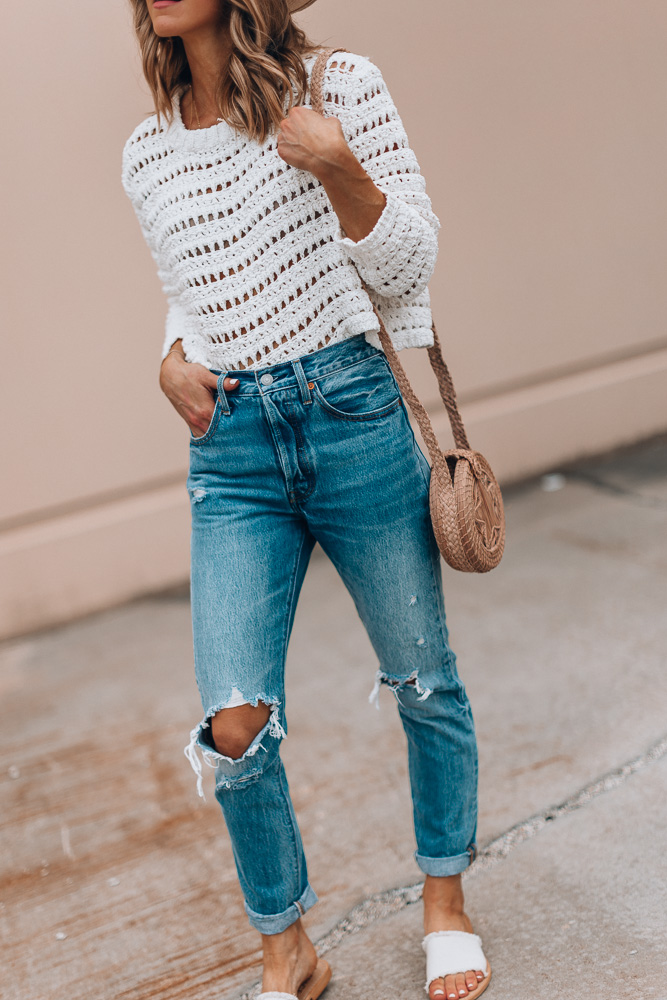 If you're a denim girl like me, I hope this little tip is helpful!
Becky xx
In collaboration with eBay.
Sweater similar here // Levi's Jeans here (sized down one size) // Sandals // Bag // Hat

MORE FAVORITE LEVI'S ON EBAY