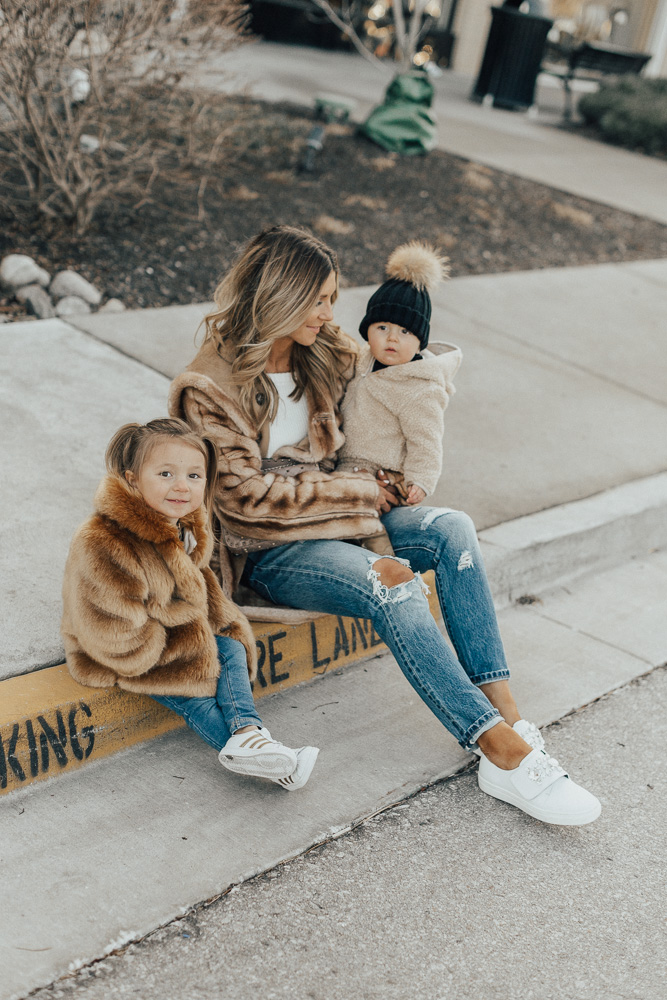 Grey is almost a year old and I still can't believe we are a family of 4. Transitioning from a family of 3 to 4 is a big change and while it's more work, it feels so right. I don't know what we would do without our little man. I love spending time together as a family. This past year, Michael and Sutton had a lot of daddy and daughter time and play dates and I would stay back with Grey bc of his schedule and for the fact he was so little and now that he is older it is so nice to all go out together. We even did our first vacation this year and can't wait for more!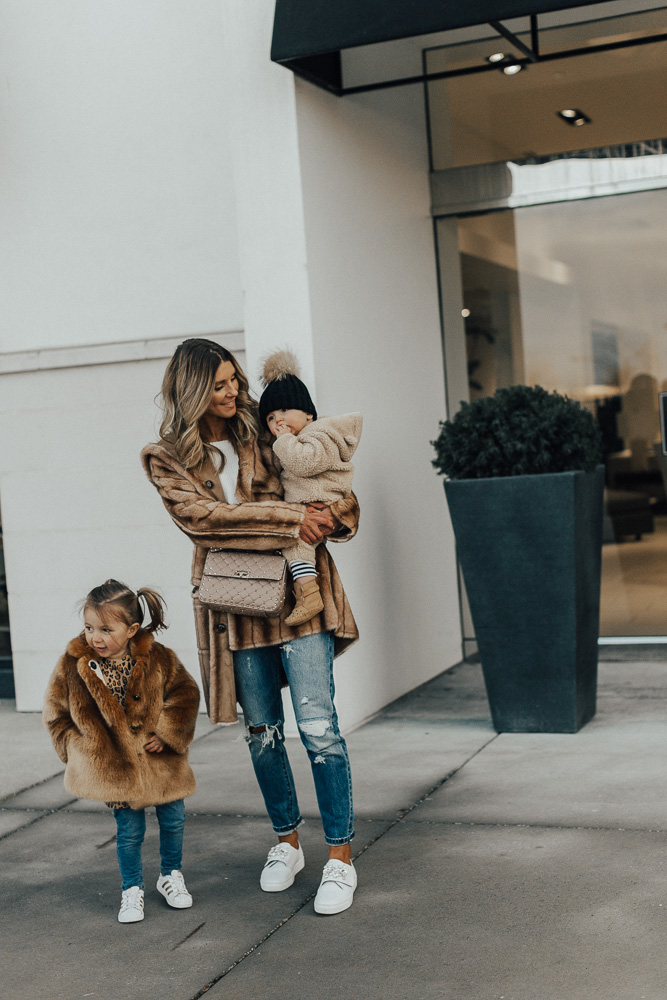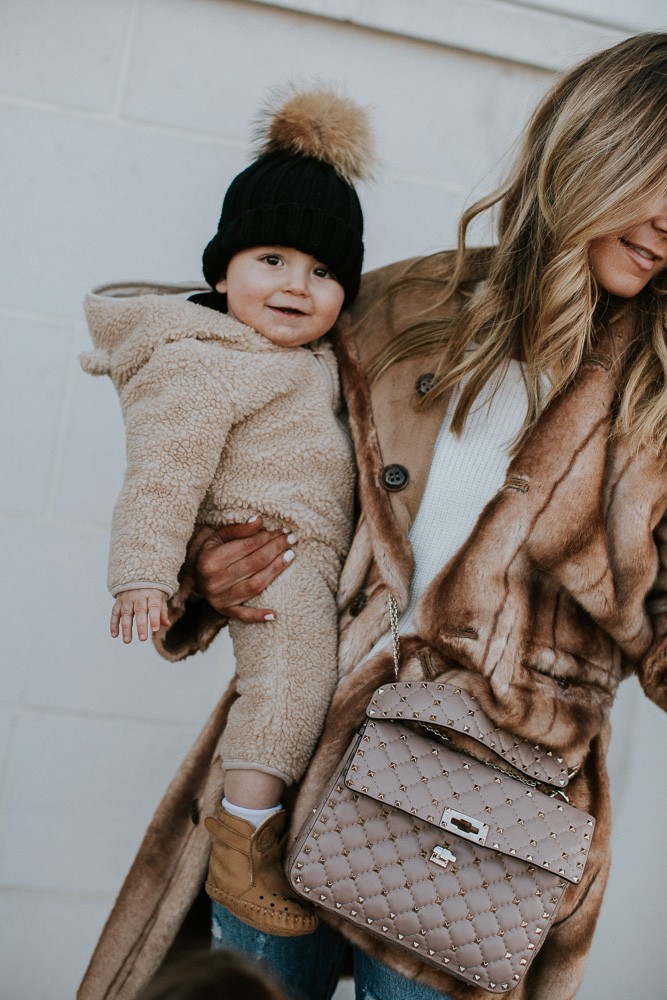 Such a happy lil guy! I love him to pieces!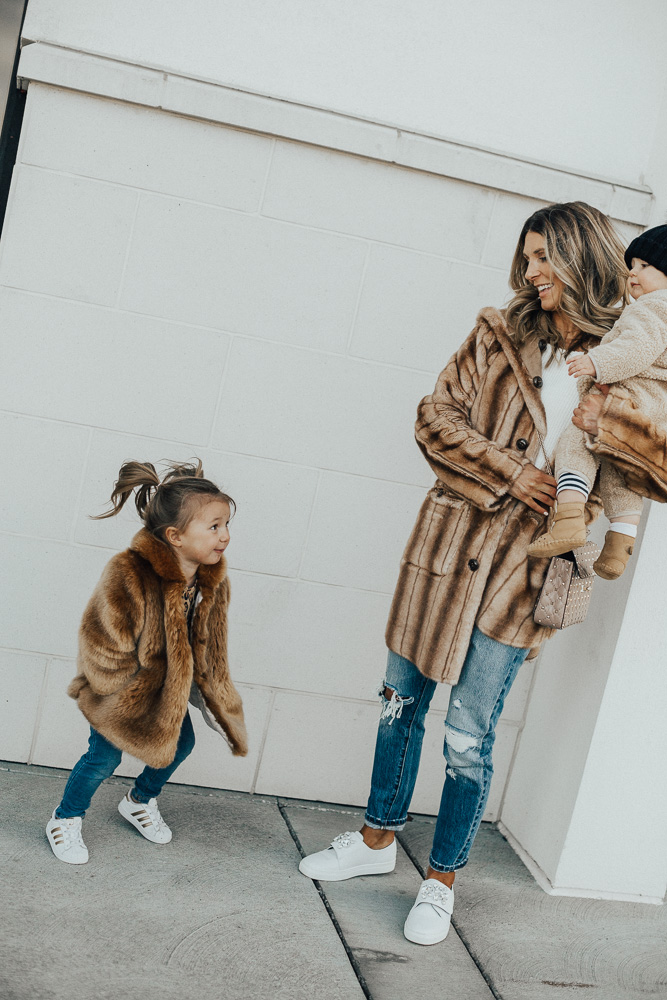 This girl is soooo smart and full of sass! I am sort of scared for what the teenage years will be like….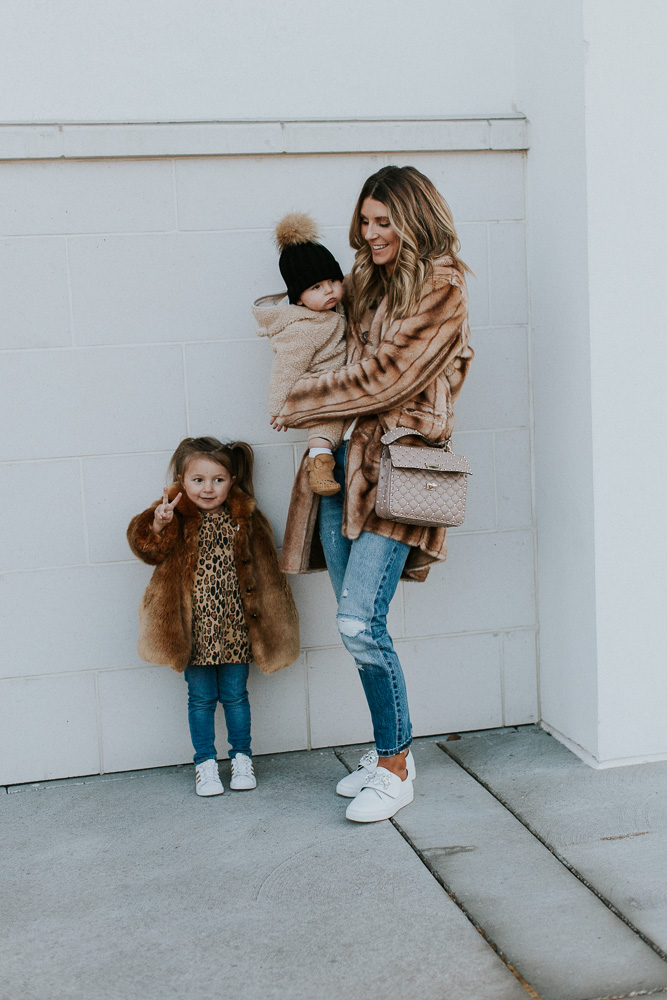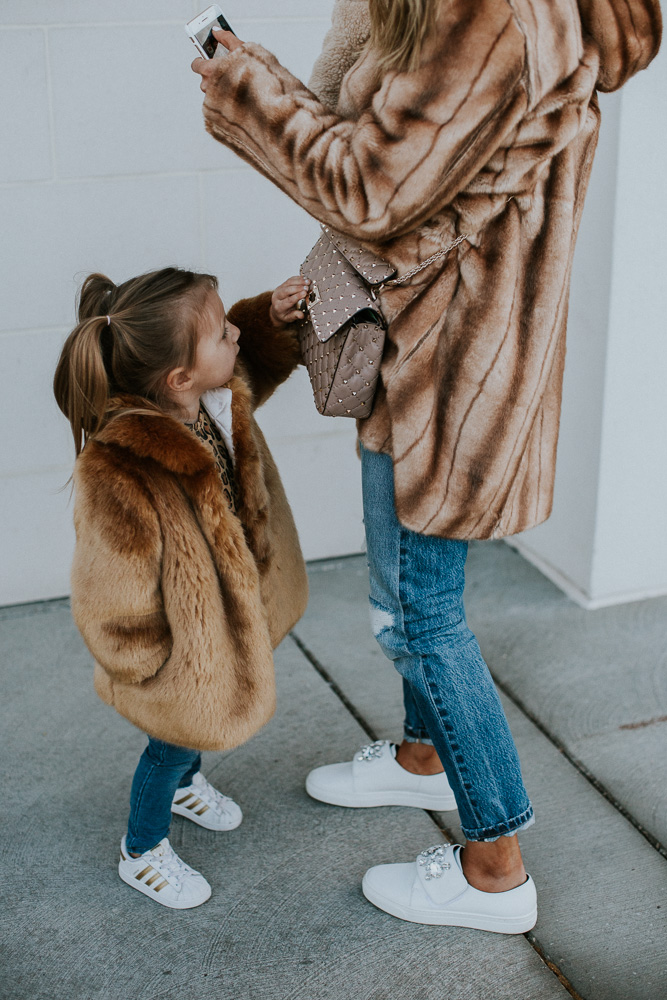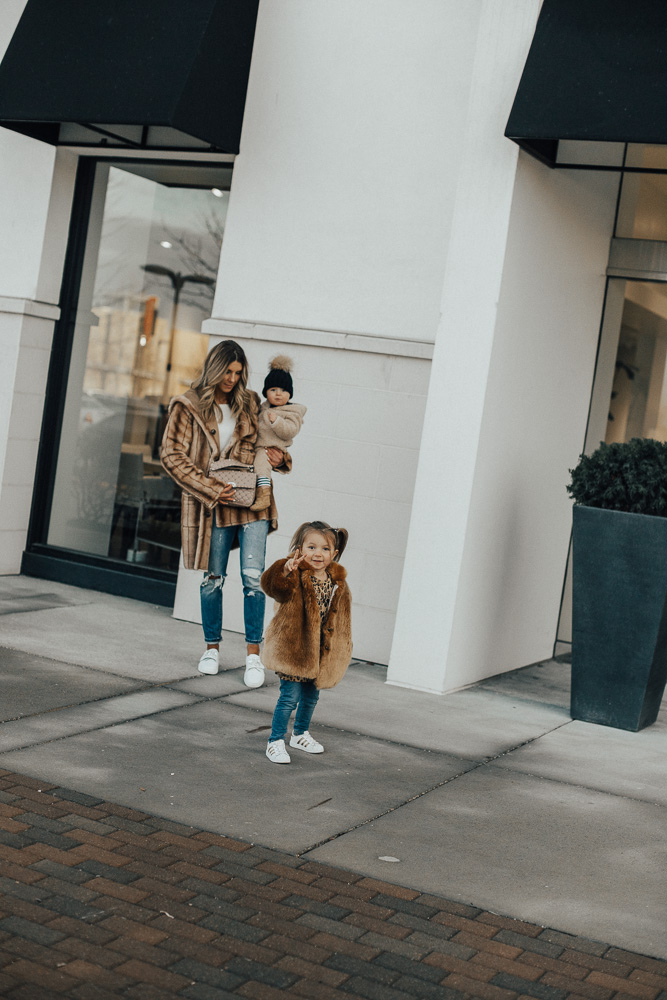 Her new thing is to hold the peace sign for pics.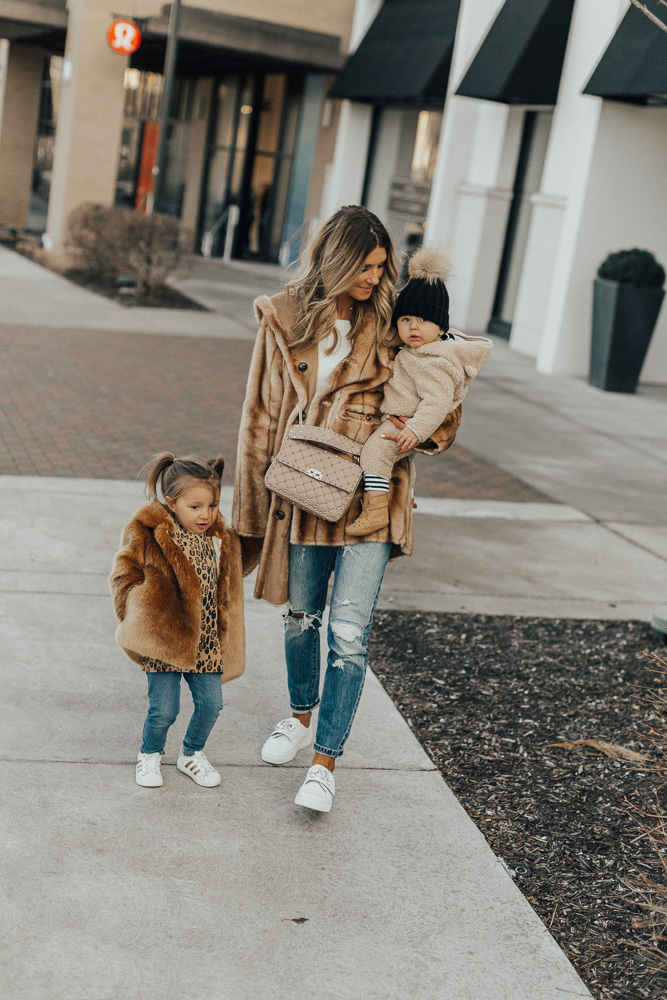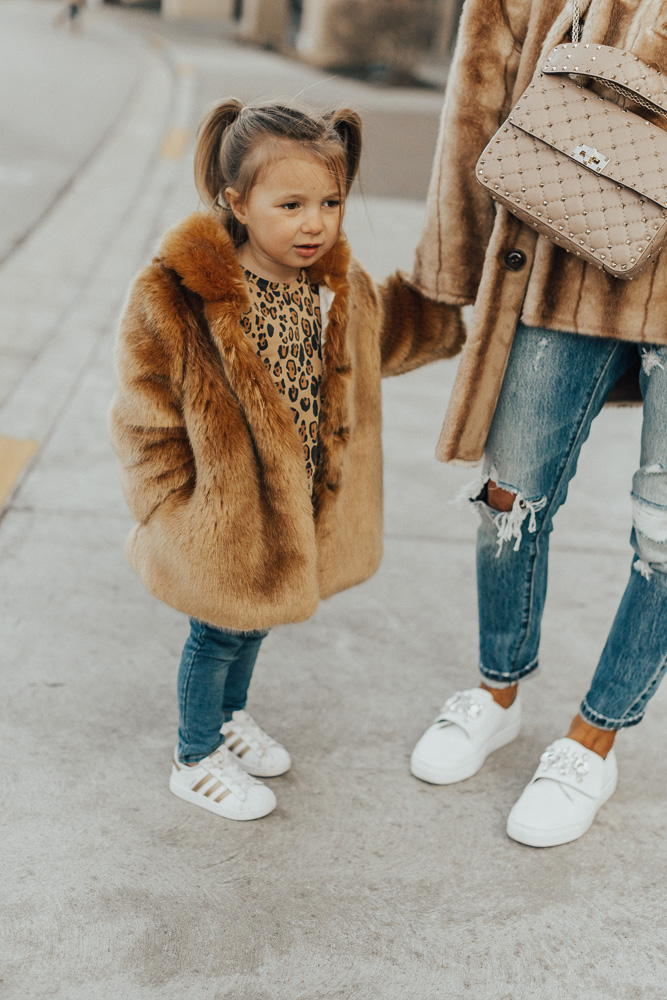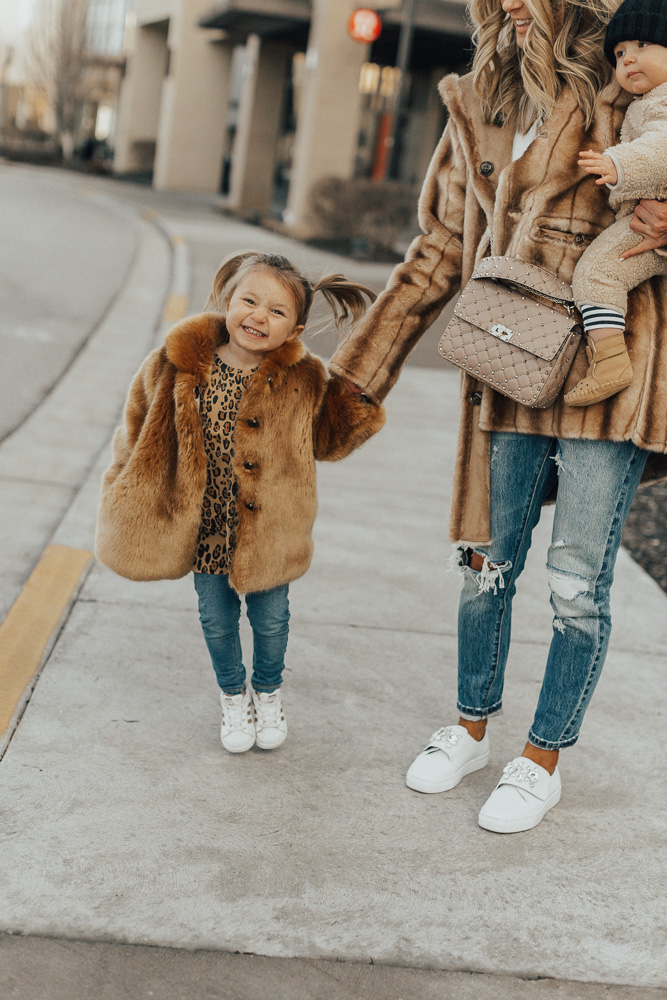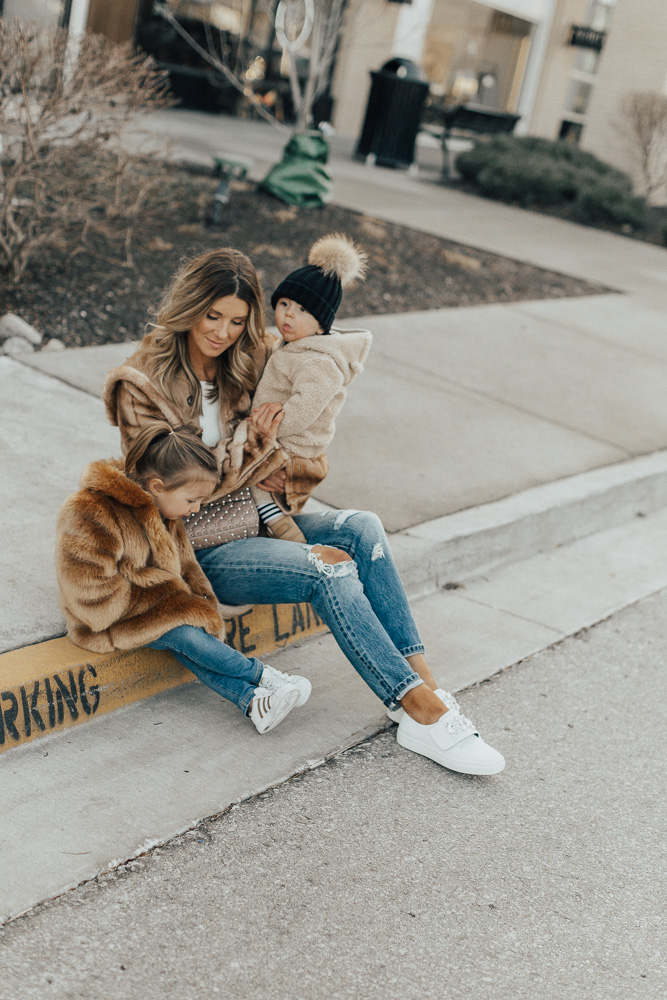 And let me be honest, our time together isn't always picture perfect. There are moments of bickering or meltdowns, but those are far surpassed by the fun memories we have.
So today I wanted to document 5 things that I love most about our family right now.
5 THINGS I LOVE ABOUT MY FAMILY
Our lazy Sunday snuggle-fest. The kids normally wake us up. Sutton will crawl into our bed and we cuddle for a good 30 mins. We snuggle, giggle, and have tickle fights. Mostly giggling and tickling. Once Grey wakes we get him up and make a bottle, along with eggs and pancakes. Then the rest of the morning is spent in our pjs. Sutton gets to pick a show to watch.
Sibling love. Watching my kid play together makes me so happy. Greyson loves when Sutton chases him, or plays peek-a-boo. She is always try to make him laugh. Sutton is such a good big sister (for the most part;) and I love that they will have each other long after Michael and I are gone.
Making banana bread together. On weekends, Sutton helps me make banana bread. It is my grandmother, Marcella Jane's recipe. She cracks the eggs, dumps in the sugar and flour and basically makes the batter herself. She is pretty impatient during the baking process, however. An hour wait for banana bread is a long time in a toddler's eyes, but it's well worth the wait!
Family Dinners. We're not able to all sit down together every night. It's mostly weekends. I just started having us go around the table and say what our favorite part of the day way.
Family Date night. I like to have a family night out at least once a week. It normally lands on the weekend. We go out to eat at our favorite places -that are close by. I love taking the kids with us, even if it is a lot of work. Ice cream at the end is always a requirement.
What are your favorite things you love most about your family?
Becky xx