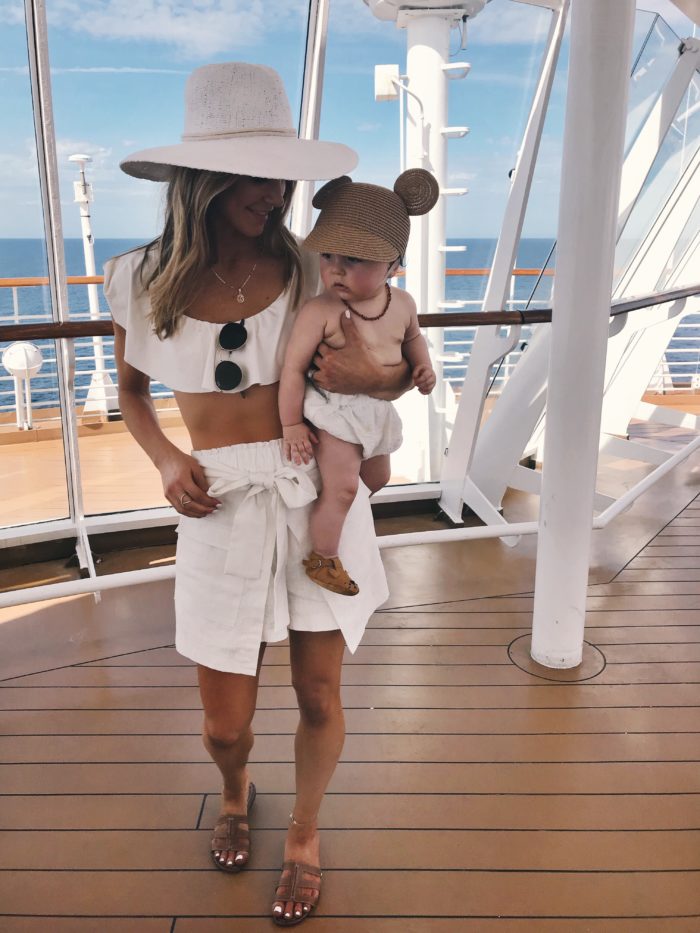 Today I am sharing my self (sunless) tanning routine. I get asked a lot how I self-tan and what my favorite products are so I wanted to write it all out and link my favorites.

Most of the time I am using Million Dollar tan mousse with their specific mitt that it comes with, I LOVE this stuff so much! It's awesome. The mitt is really soft and evenly distributes the mousse well.
Another one of my favorites is St. Tropez Instant Sun Mousse.
If I want a quick tan that is just meant to last for the day, the Million Dollar All That Simmers body oil. It gives you a sparkling glow and can even boost your tan. I used this a lot on our trip!
For my face & neck, I love Clarins Liquid Bronze Self-Tanner. I apply in the morning before my makeup and in just a few hours my face and neck have a sun-kissed glow.
Million Dollar Tan has a Summer Sun bundle that has both the mitt, mousse and body oil – all 3 the favorites that I use!
I like to self-tan 2-3 times a week depending on my schedule. I really like to have some tint to my skin, I am super pale if I don't use anything! It really is so easy and quick though, it only takes 5 minutes for me to do my whole body!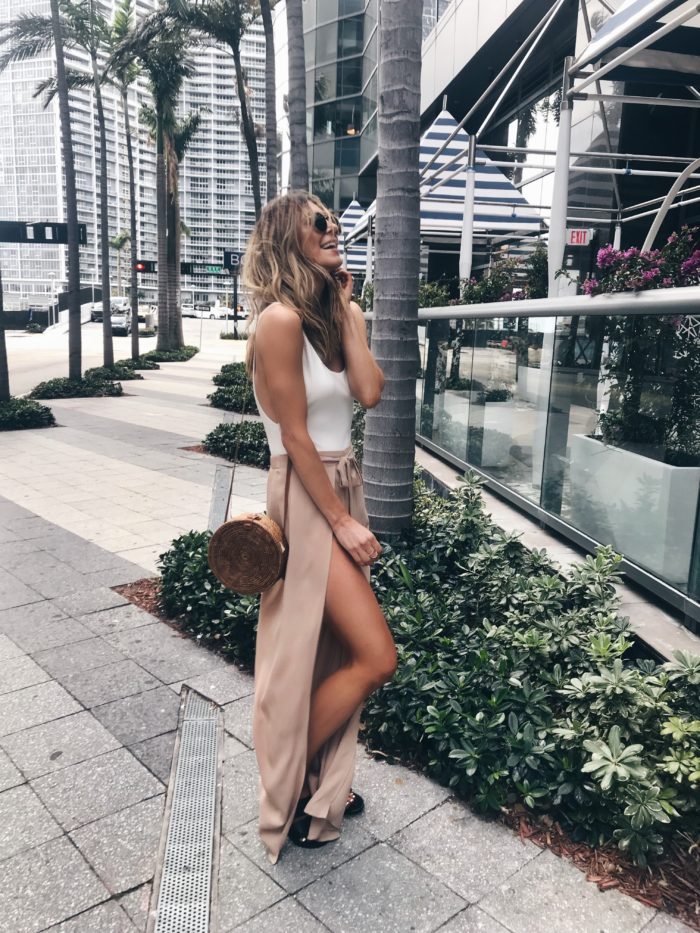 Using sunless tanner here //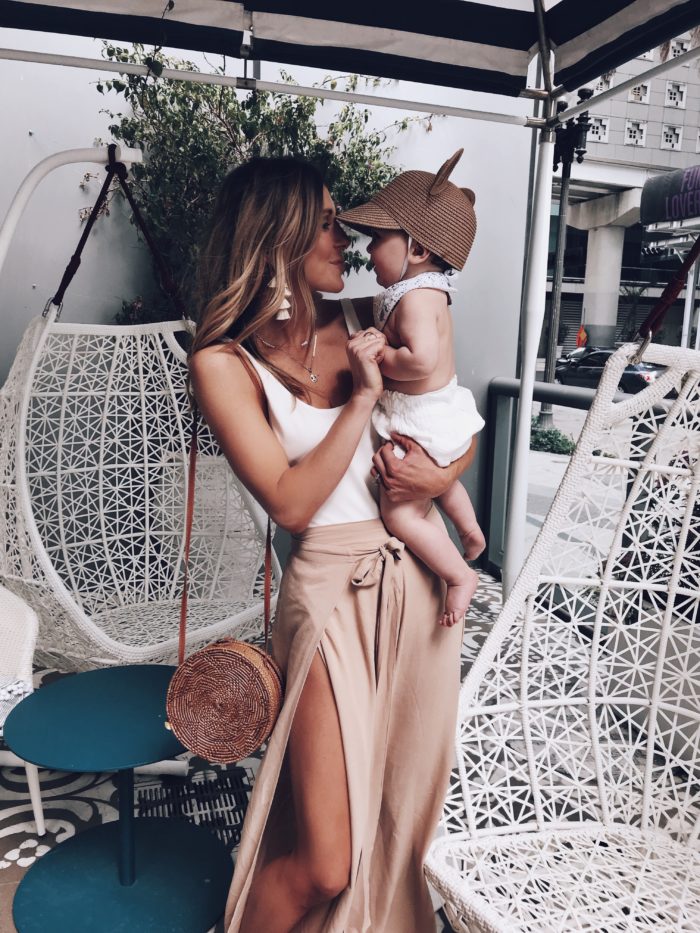 HOW I SELF TAN:
I always start by exfoliating my skin/body in the shower before I do any self-tanning. You don't want any dead/dry skin making your tan streaky or uneven.
I apply my daily lotion before I self-tan. Otherwise, I feel like my skin is so dry. Not sure if this is right or wrong, but I feel like the tanner applies easier when my skin is moisturized.
Apply the self-tanning product in front of a mirror (and use a mitt)! The mitt applies the tanner evenly and your palms don't turn super dark. I start at my ankles and work my way up.
Let it dry for at least 10-15 minutes before you put on any clothes. If you don't let it dry completely, you may feel sticky and the tanner may transfer to clothes. If you let it dry completely you shouldn't have any issues like that!
For hands/feet/ – I normally just rub what's left on the mitt onto my feet and hands. I try to use very little to avoid looking orange.
Face & Neck – I use this brush to apply. I start around my hairline and then onto my cheekbones and lightly everywhere else. For your neck, make sure you get all the crevices and it's even. Start with very little tanner and use more if needed.
And that's it! Takes me less than 10 minutes. I hope this was helpful to some of you guys. 🙂 I have been experimenting with different self-tanning products for years and finally found the ones that look natural and are easy to apply.
Any questions, feel free to leave below. Let me know if you have any other favorite tanning products!
Becky xx

Outfit details (first look)

second look