Happy Valentine's Day! Sharing a casual yet cute Valentine's Day inspired look today!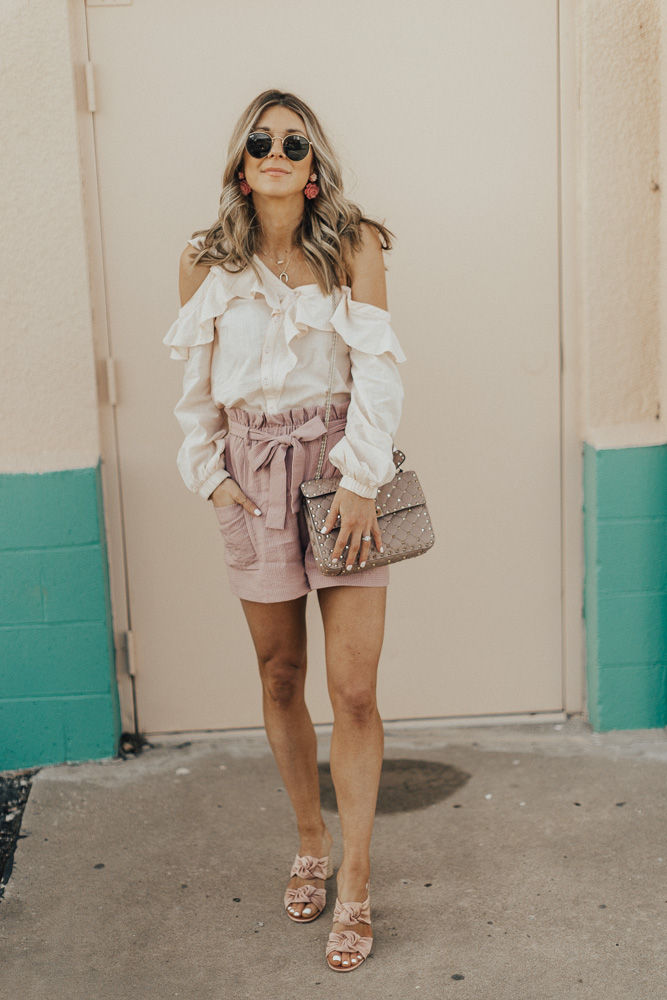 I love this flirty, feminine pink blouse (under $100). It looks cute with ripped jeans too!
These pink tie shorts are adorable and a steal at $60! These will most likely sell out fast so don't wait!
I am obsessed with these satin knotted heels. They are SUPER flattering and make your longs look extra long. The block heel makes them comfortable to walk it.
What are y'alls plan for Valentine's Day? We are headed to Sutton's Valentine's Day party today at school then taking the kids out to dinner after at our favorite sushi place, Blue here in KC.
Make sure you tell someone you love them! That is what today is all about!
Becky
xx
O U T F I T  D E T A I L S
blouse TTS (wearing size small) // shorts TTS (wearing size small) // shoes TTS // horn necklace // hangbag // rose earrings