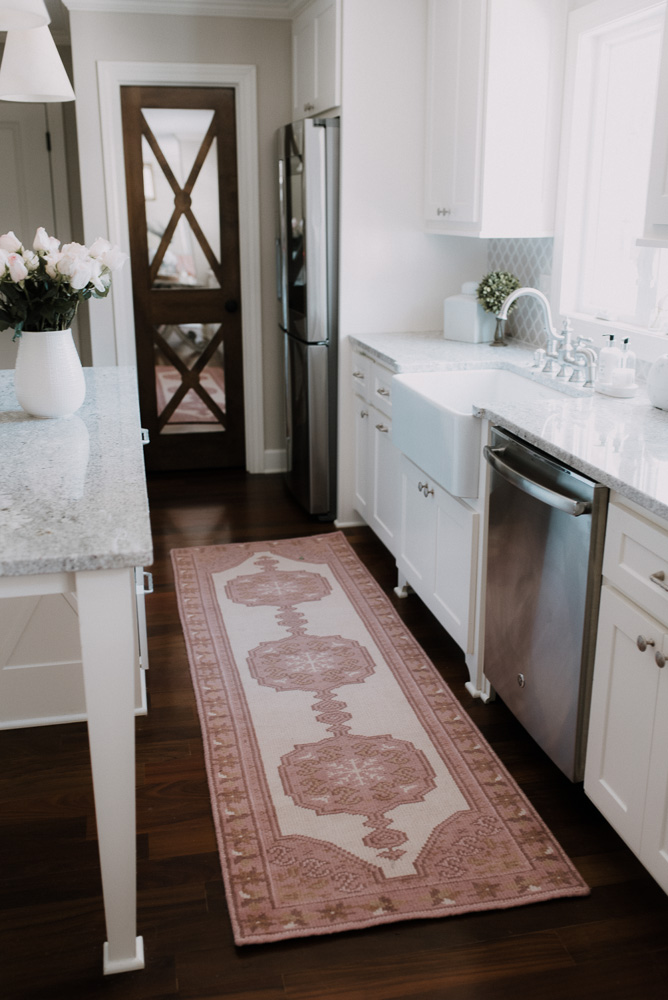 Finding the right rugs for your home can be tough. I cannot tell you how many times I have ordered a rug and got it in my home to find it doesn't look good, or it sheds, or not the right quality and the return process can be a pain! I often get asked where I shop for all the rugs in my home.  Today I am sharing some of my favorite rugs!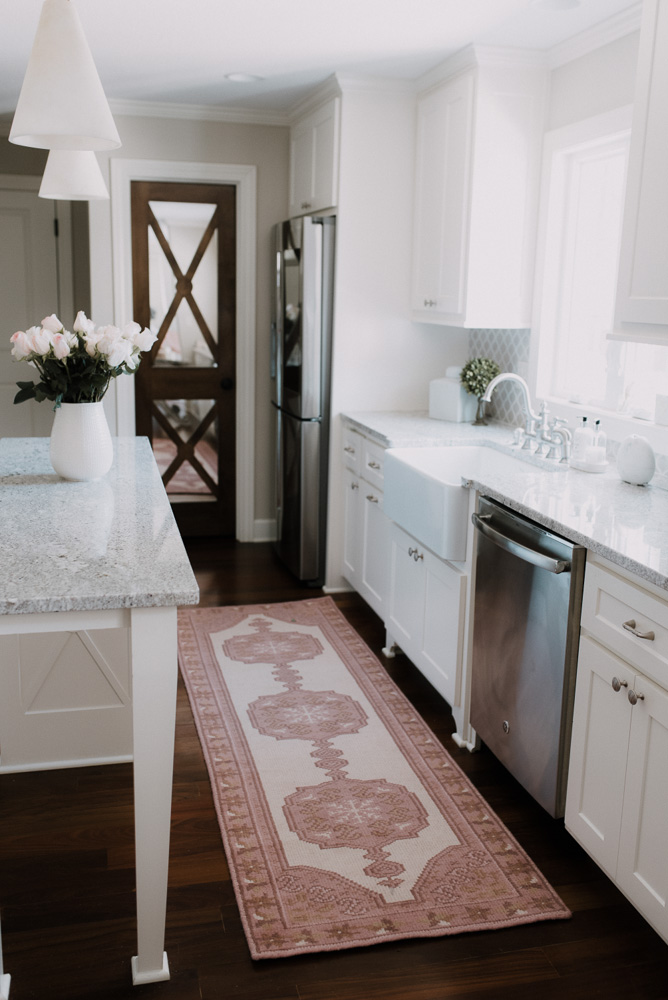 This is my latest rug purchase and after about 6 months of searching for the perfect runner for my kitchen, I have finally found one! I knew I wanted it to have some shades of blush and with our long and narrow kitchen, I had to make sure it fit! The one thing I have learned after buying so many rugs, is to take the measurements and actually mark its dimensions in the room you plan on having it. There were several times when I either thought the rug would be too large or too small and it ended up being the opposite.
*See full tour of kitchen here.
The softest and most comfortable rug I own is this sheepskin rug. Sutton loves to lay and cuddle on this and so does Grey! I do have to be careful, with my tiny humans not too dirty. My rule in this house, is after playing outside or eating, hands and feet get wiped down. It's the only way I can keep my neutrals looking neutral. 😉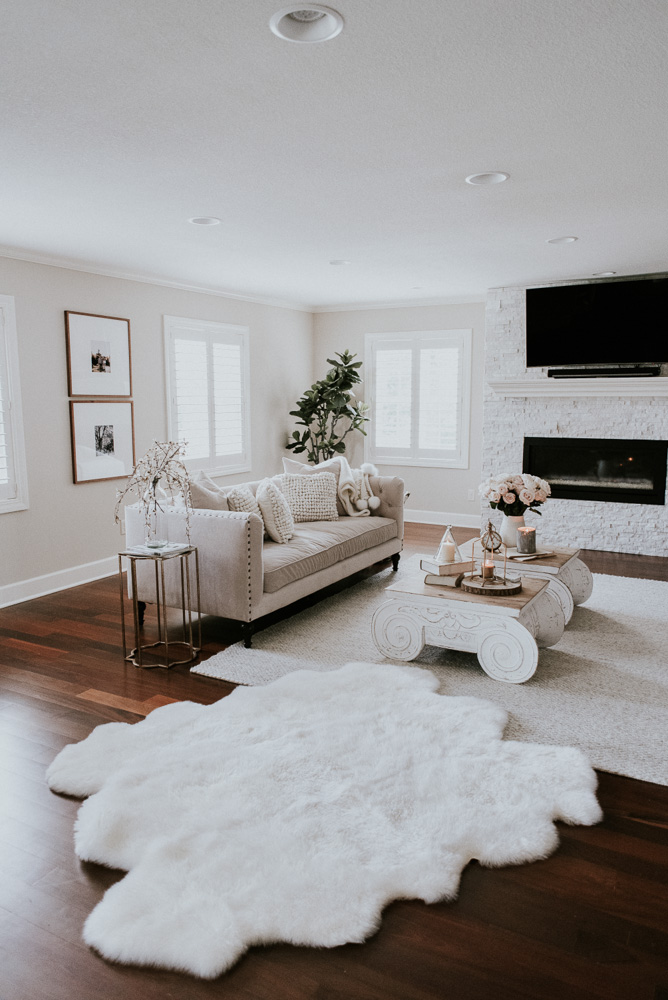 *See full tour of living and dining room here.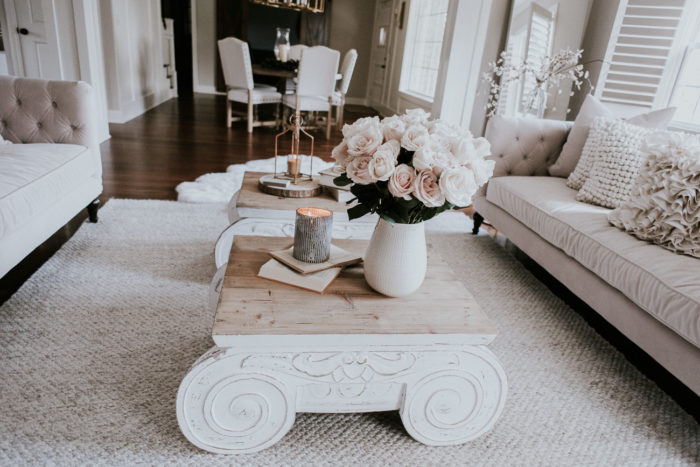 This woven wool rug is another rug that gets asked about often when I show on my Instagram or IG stories. It is no longer available, however I found an almost identical one here and here.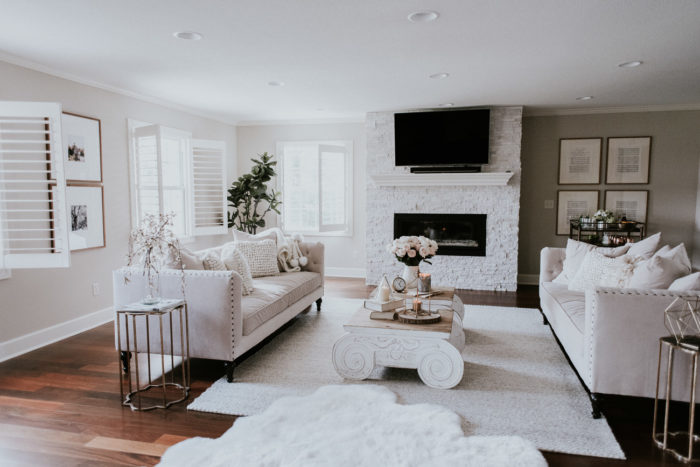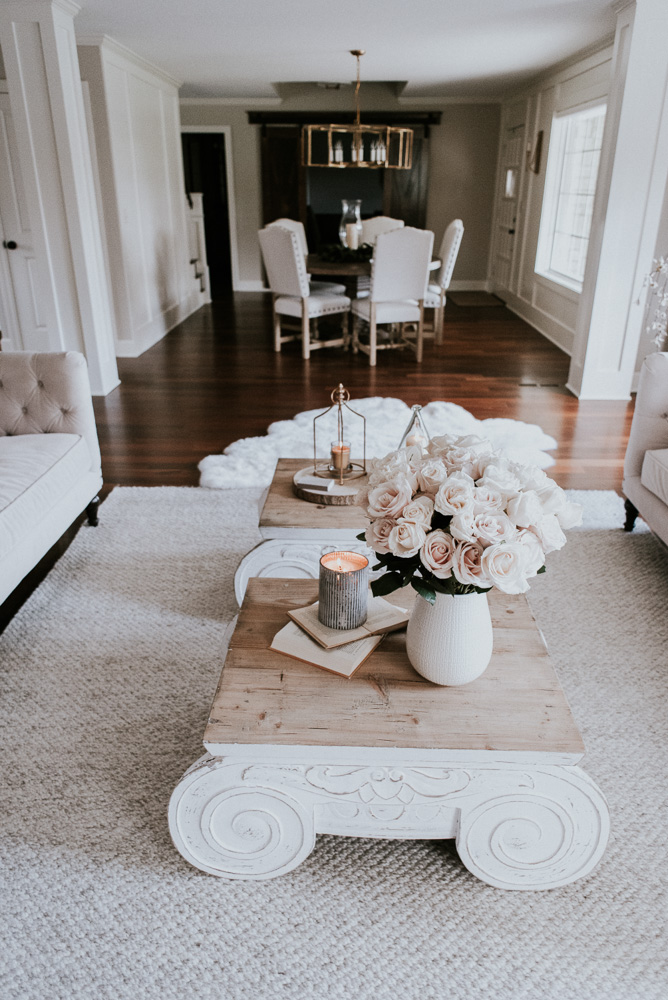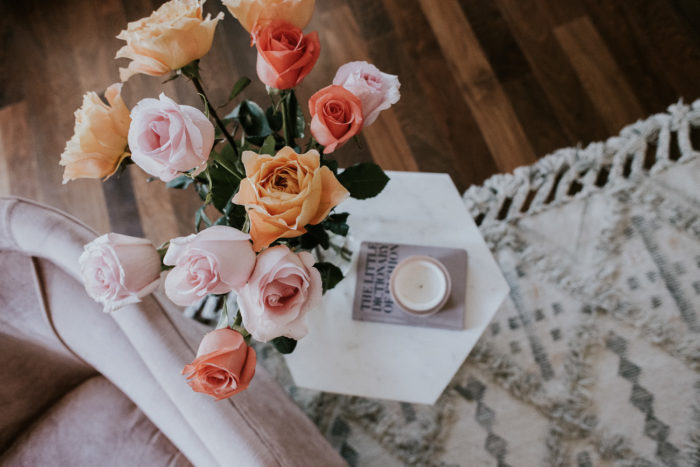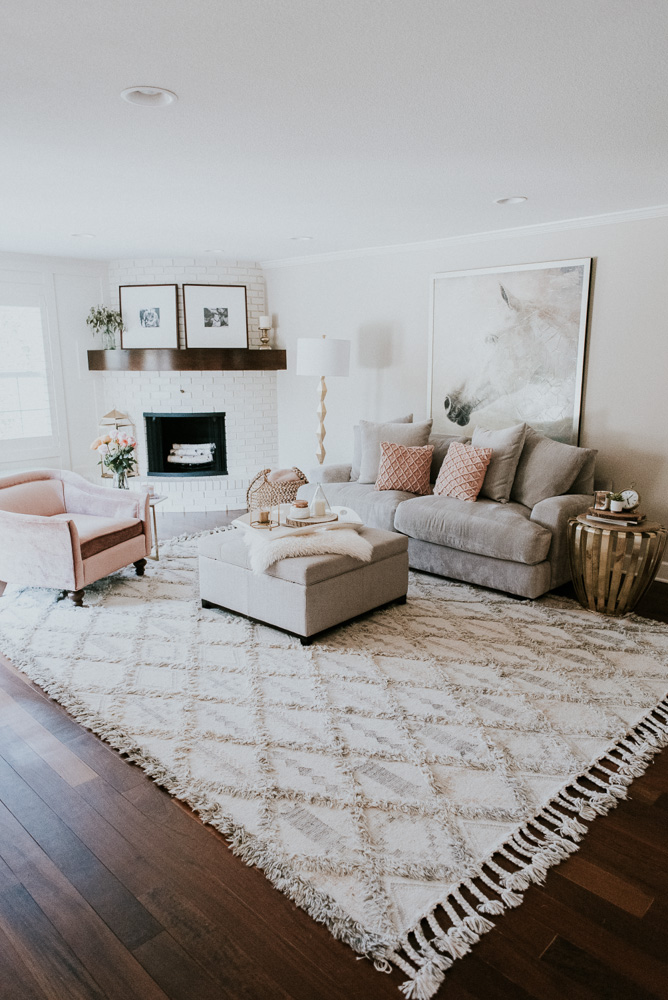 For our family room, which is right off the kitchen, I wanted a rug that was neutral, but had some dimension in it, that if needed, could hide stains. The kids play in here the most and our back patio is right off this room, so lots of traffic in and outside, which means dirt and other stains. The worst stain I had on here was red play-doh, which is bad, but because this rug has different hues throughout, it hid the stain well. This rug currently is sold out, bummer I know, but I did find similar style rugs here and here.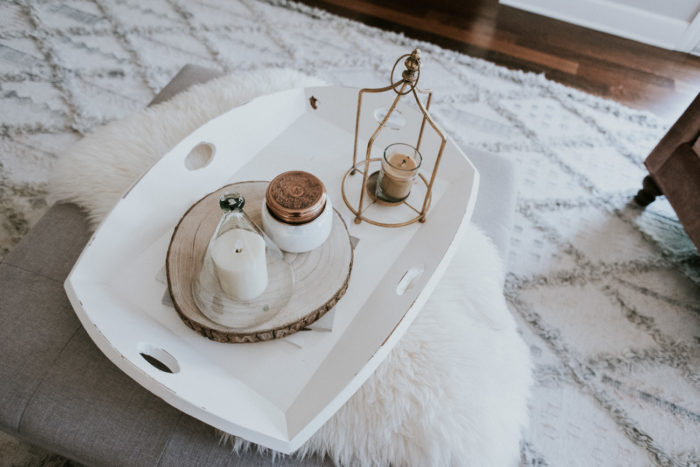 *See full tour of living room here.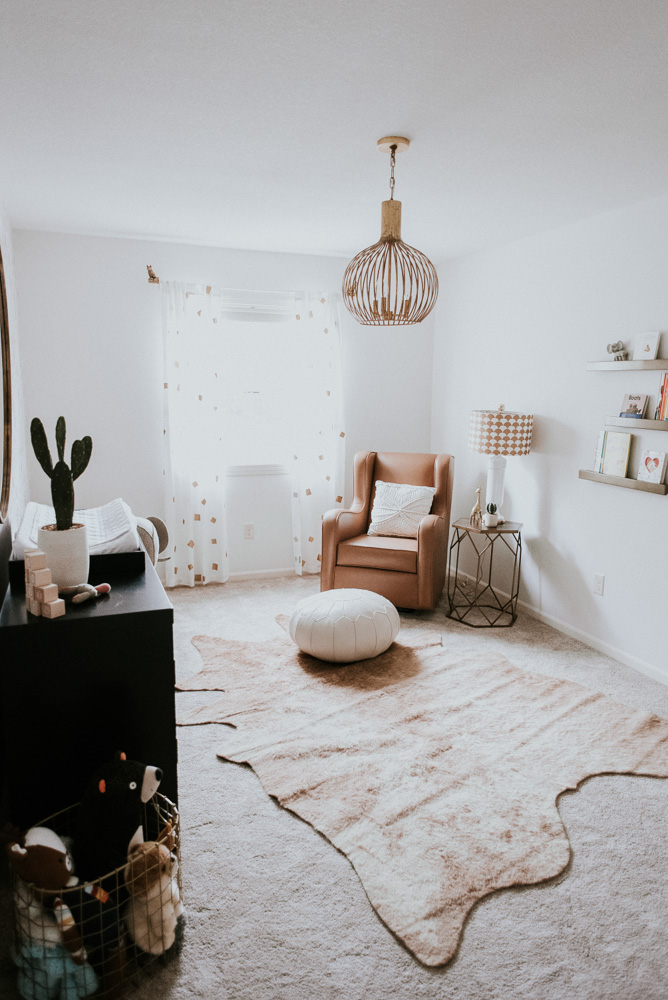 With the help of Oilo studio, this cowhide rug fit perfectly for Grey's nursery. I love how it adds an unexpected boho style to his nursery.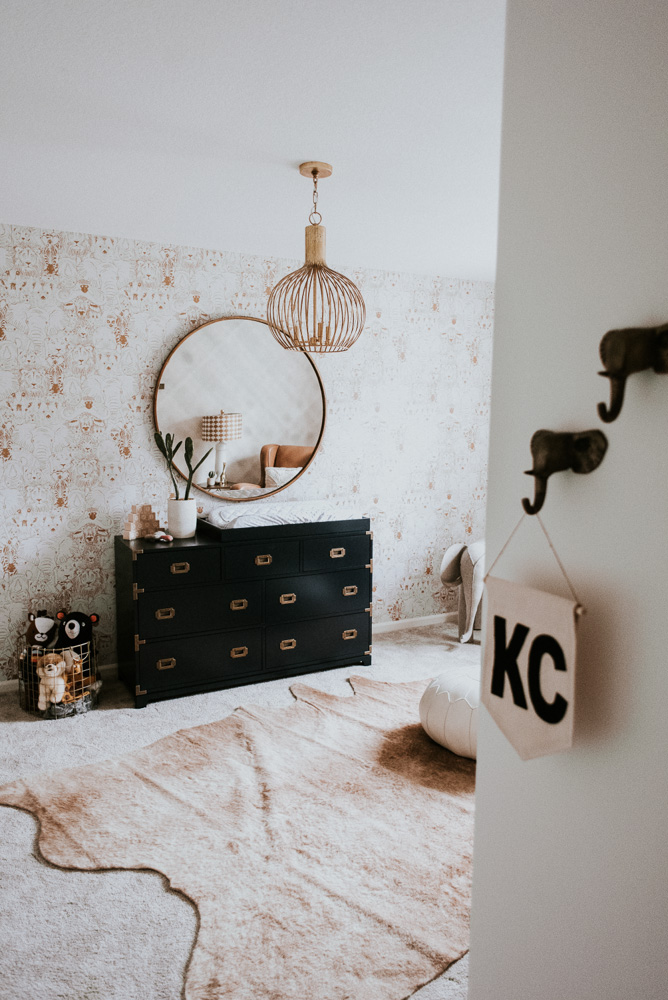 Cowhide rug //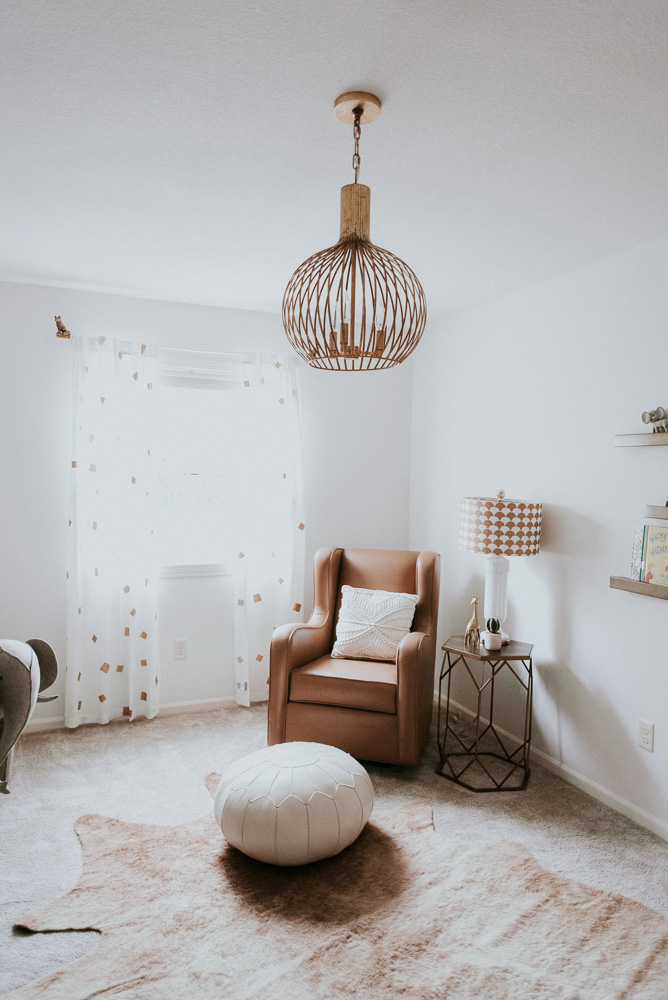 *See full tour of Grey's nursery here.
I also just purchased this cowhide for our office. Pics to come soon!
Any questions, feel free to leave below!
Thanks for reading!
Becky xx