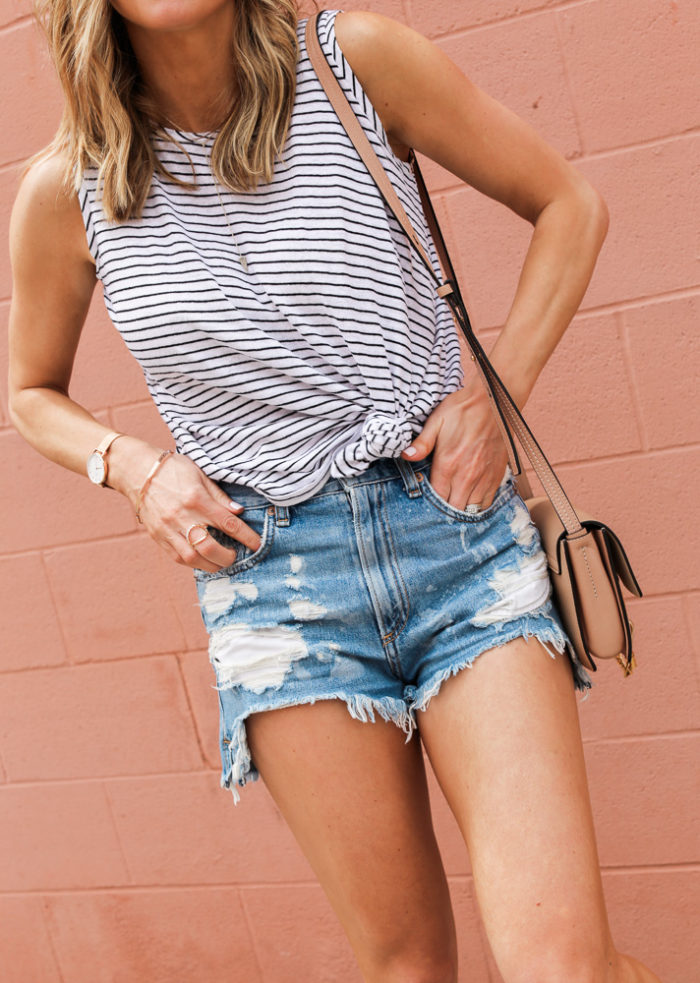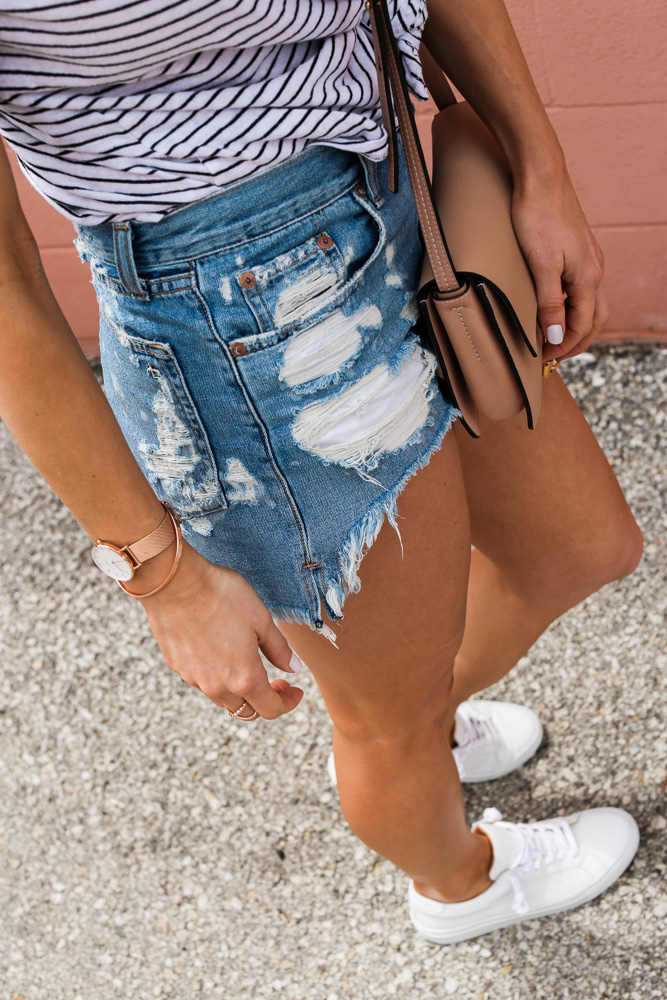 I assuming you've probably found at least one pair of jeans that looks absolutely amazing on you, right? But shorts, unfortunately, are a whole different story. Since they don't provide as much coverage as pants, it can be trickier to find ones that play up your best features (and minimize your less-than-ideal ones). Luckily, I found the most perfect pair, plus a few other favorite options…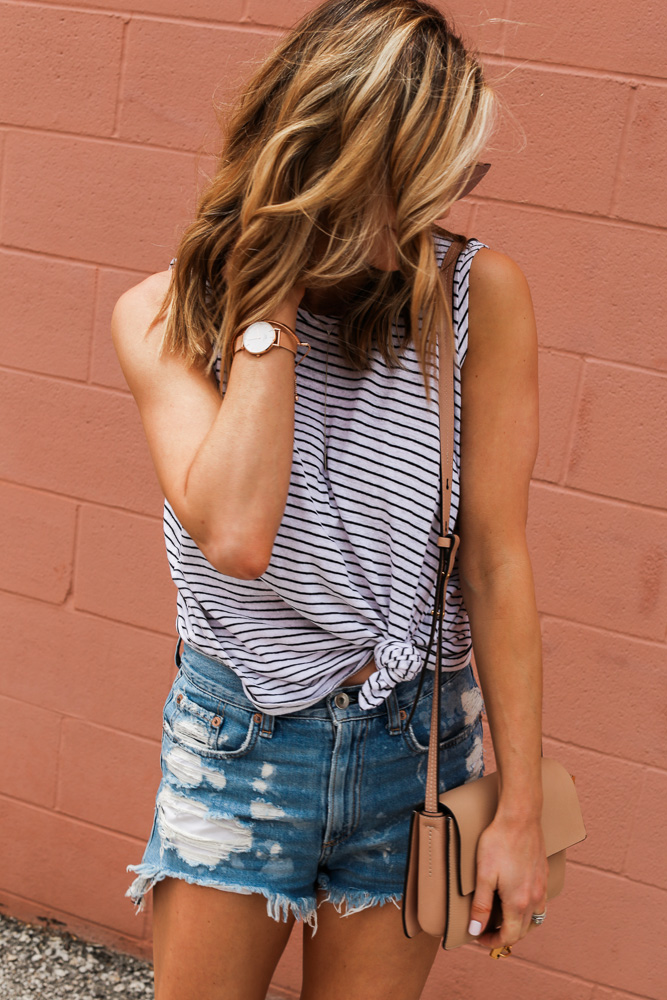 This pair by Rag & Bone have just the right amount of distressing.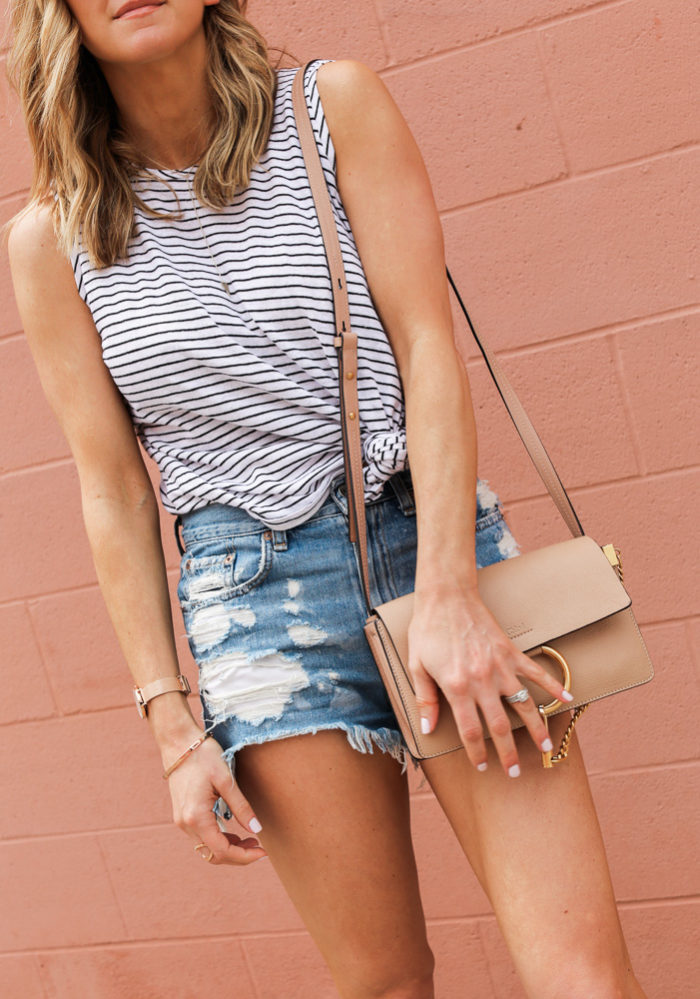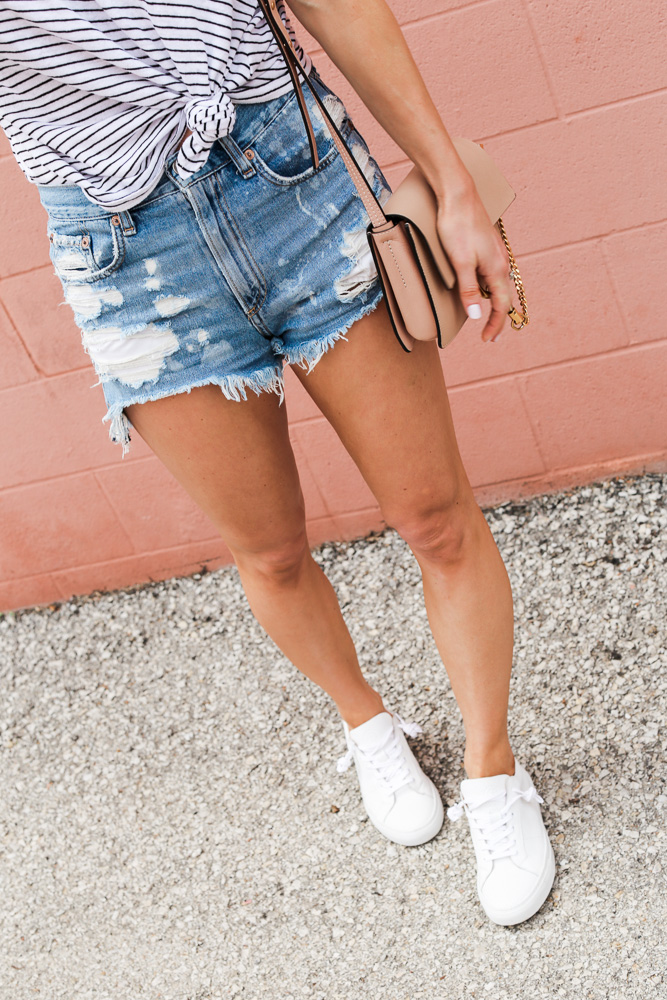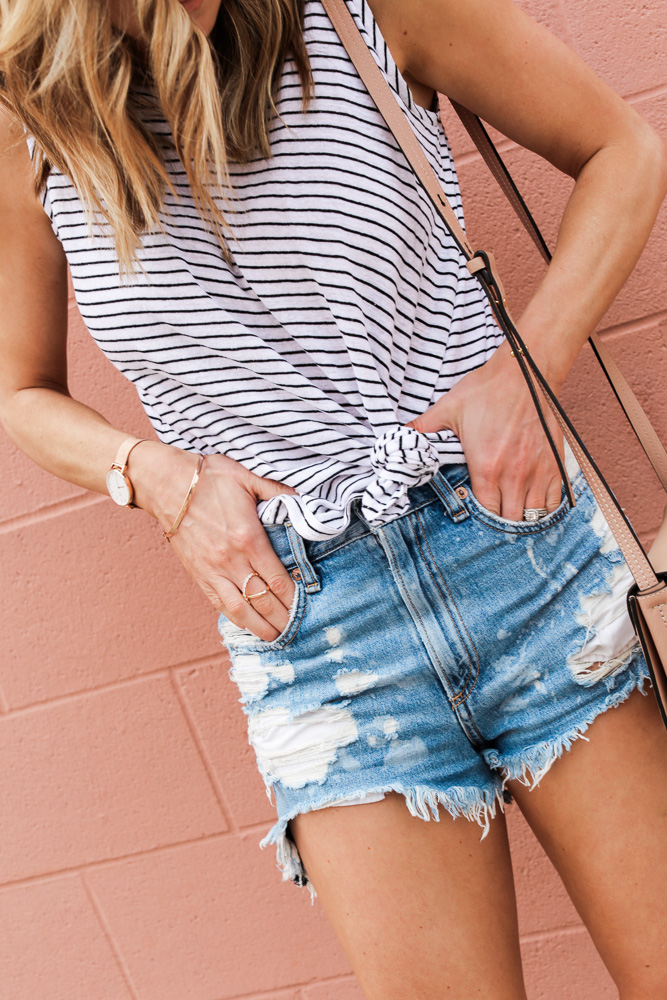 I love that the hem is longer in the back and covers your bum, and the front hem cut higher making your legs look long and super flattering.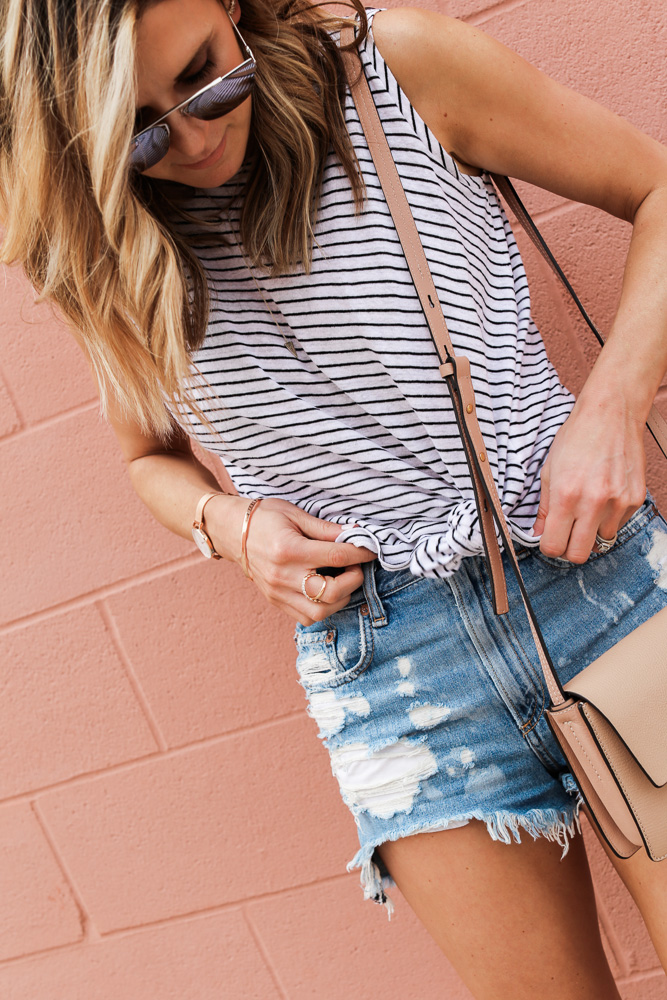 These shorts are perfection and worth every penny. These hands down will be my best (and most worn) pair of shorts.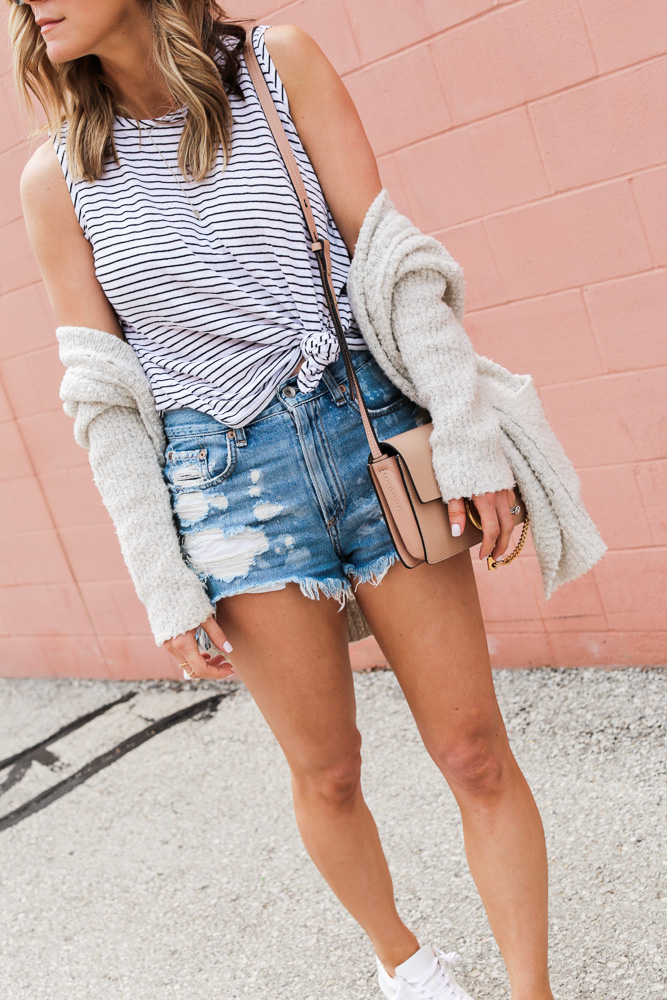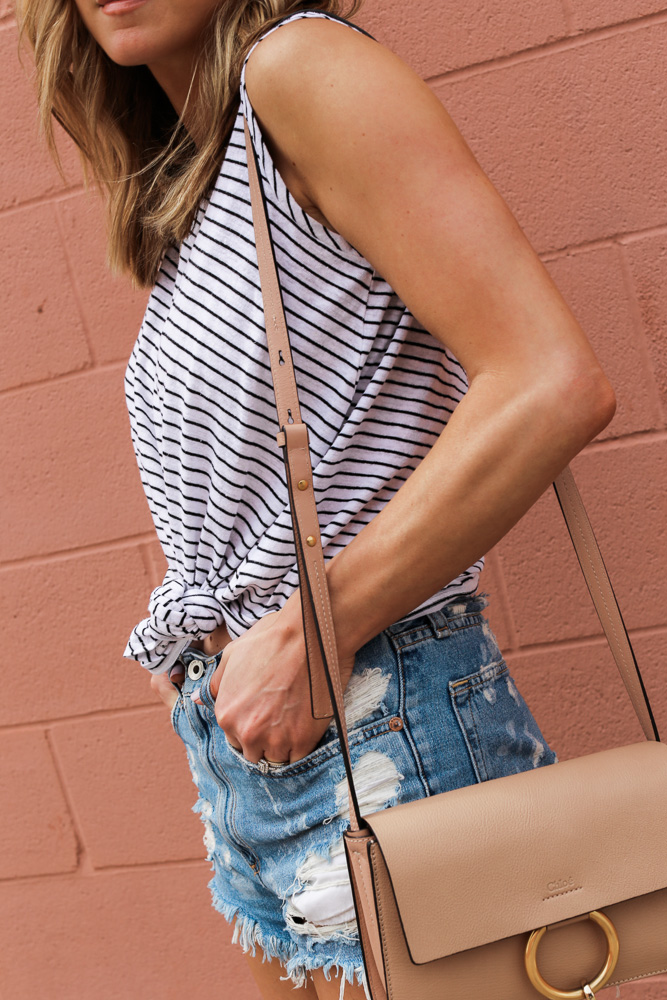 Rag & Bone Denim Cut-Offs TTS // Striped Tank similar here // Chloe Faye Bag similar for less here // Greats Sneakers
With summer soon approaching, it's the perfect time to find your favorite pair for summer. I included a few other pairs (that I own) and love. From loose and baggy, to high-waisted and distressed, I am sure you will find a pair you love!
xx
F A V O R I T E  D E N I M   S H O R T S