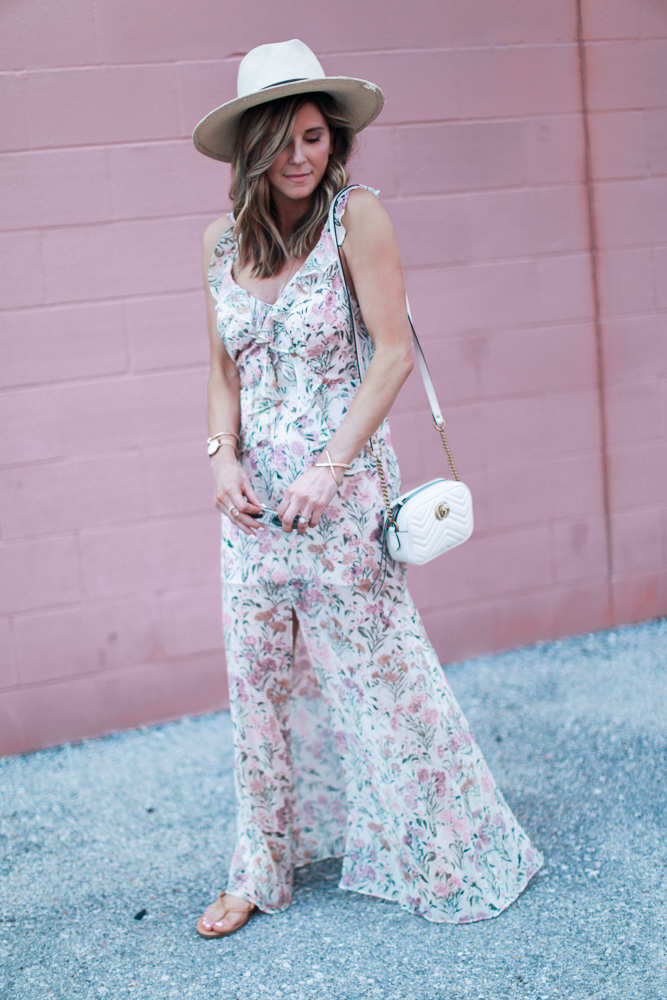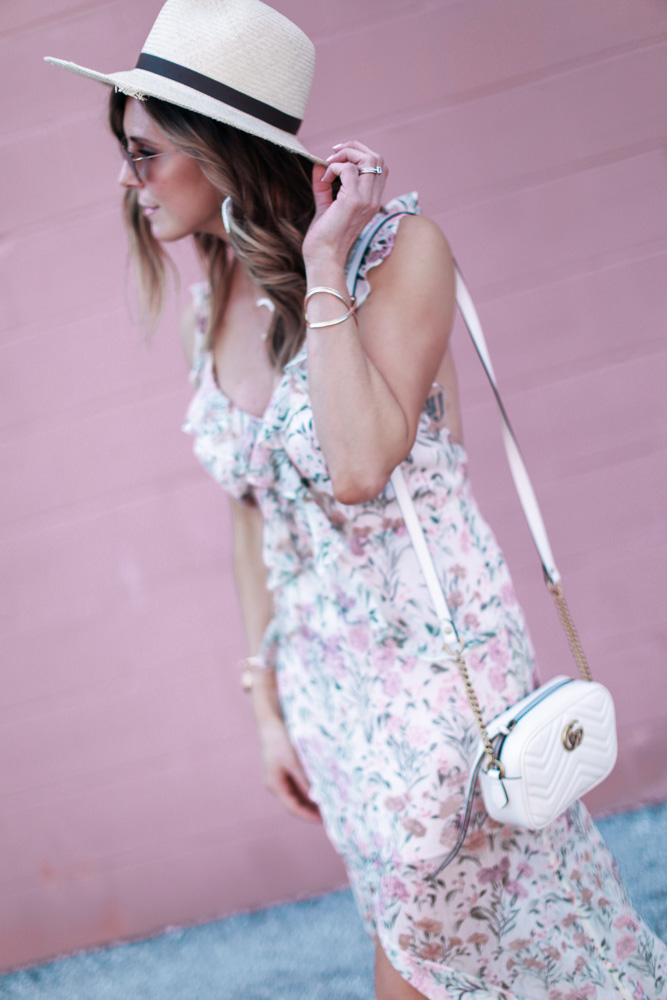 It's that time of year again when everyone you know is getting married and you have a ton of events and celebrations to get dressed up for. One question I have been getting asked lately is what are some favorite dresses you would wear for wedding season. So today, I've rounded up a few of the chicest "guest of" outfits for your all of your next wedding events.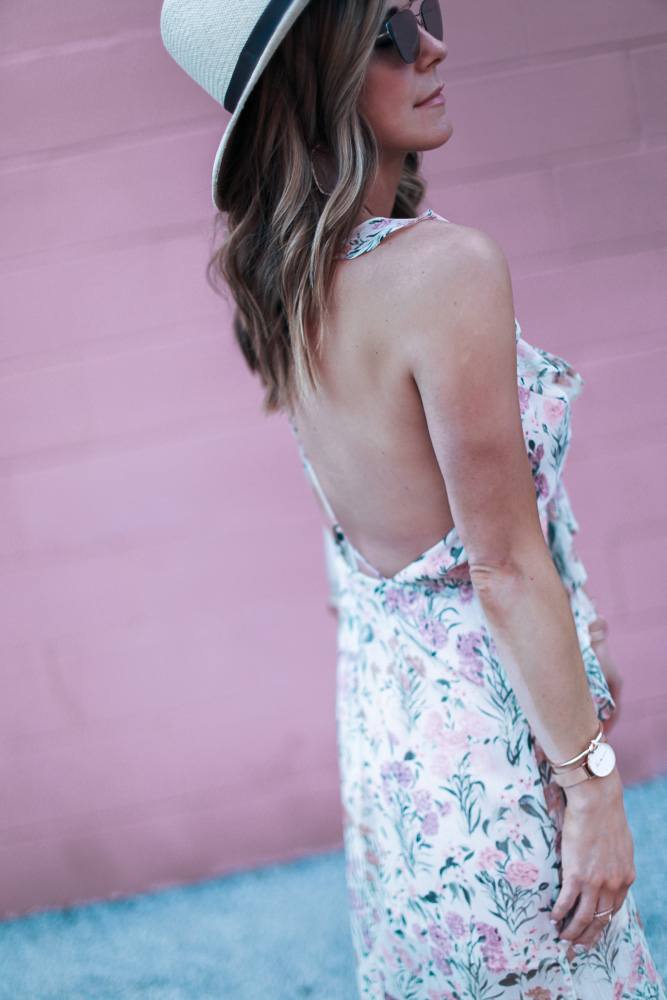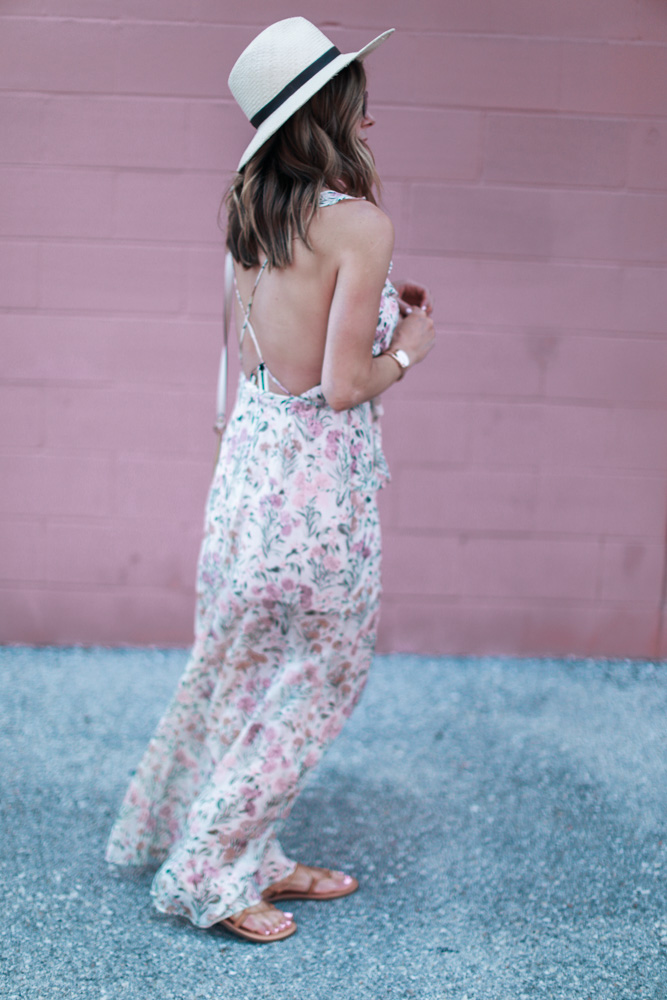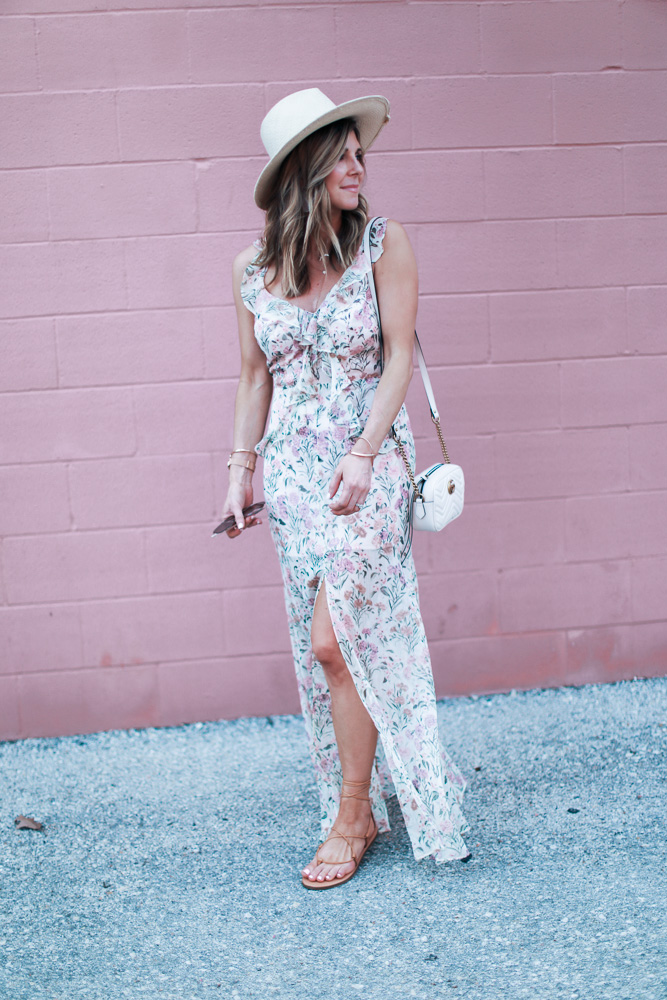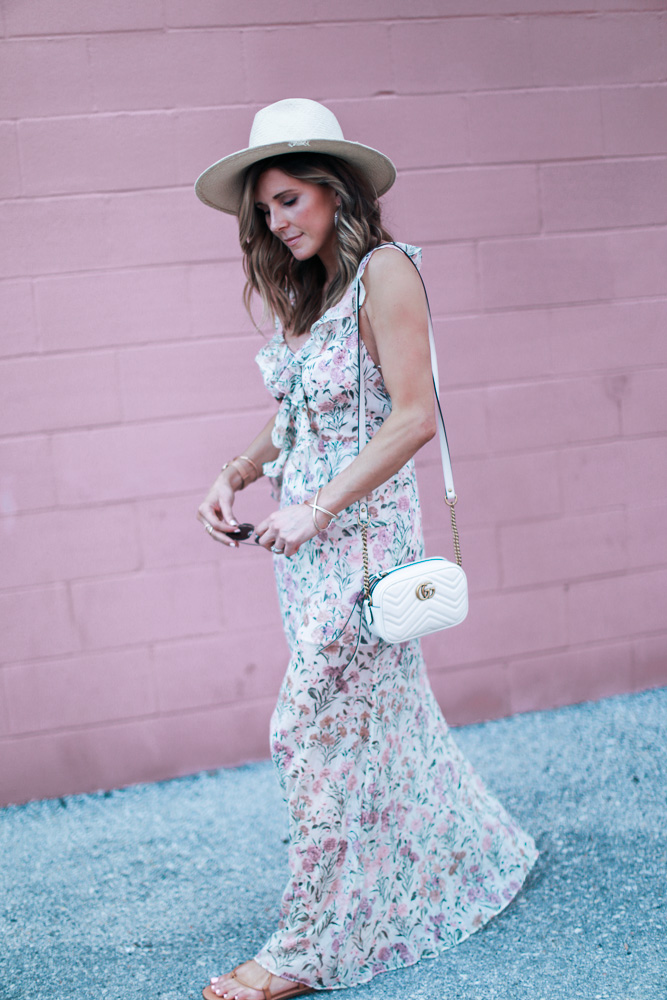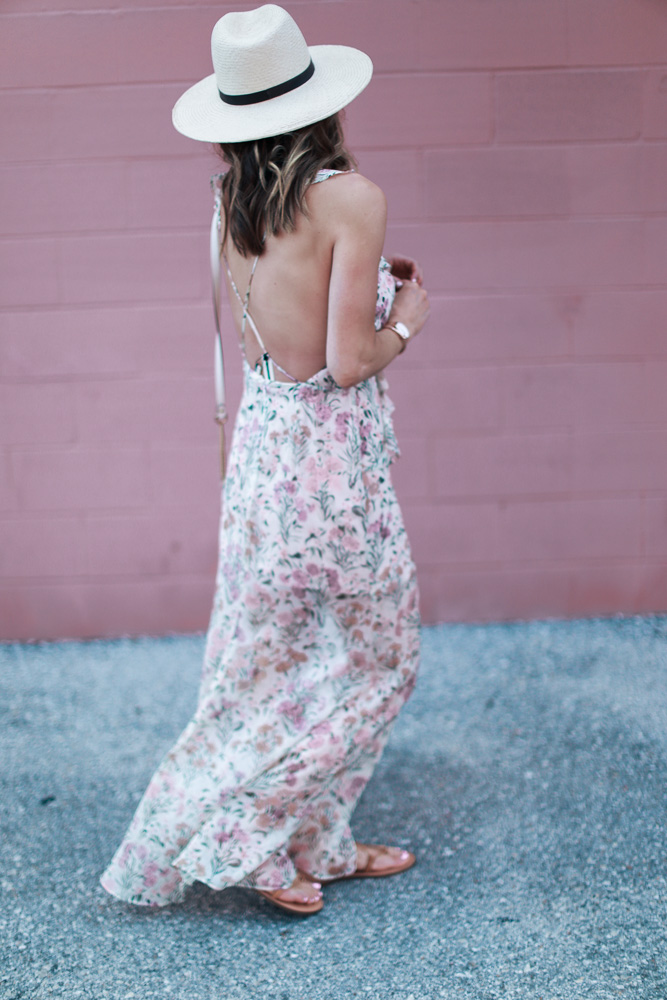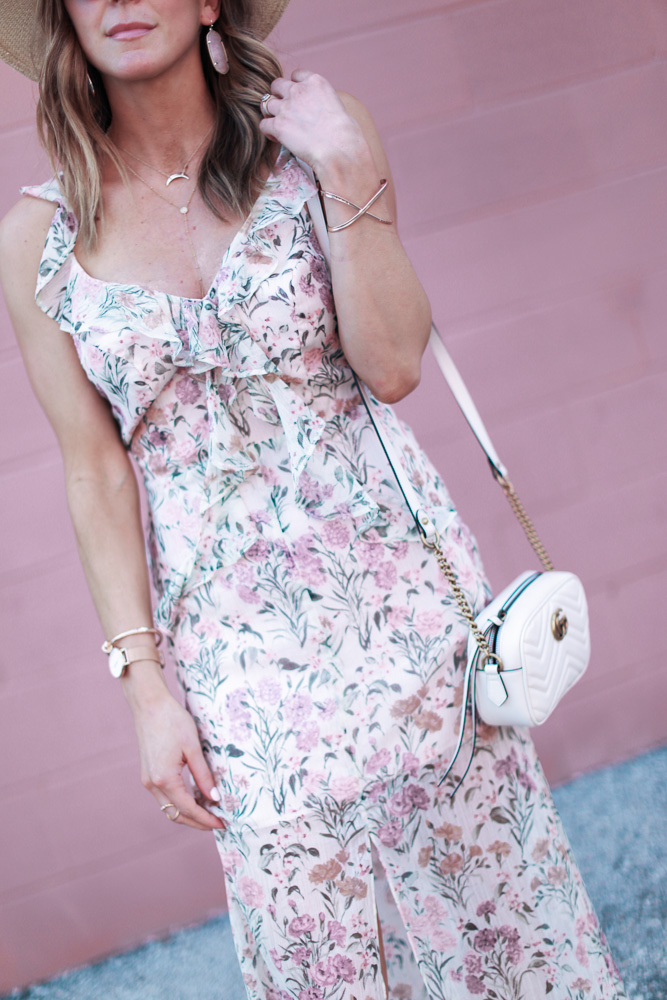 Topshop Floral Print Dress TTS (wearing size US 6) // Gucci Bag // Lace-up Sandals // Kendra Scott Danielle Earrings // Kendra Scott Bracelet
This dress is perfect for an outdoor wedding or beach wedding. I LOVE the ruffle detail and open back. The print is gorgeous and the dress would pretty with heels and your hair up for a more dressy feel or with lace-up sandals and straw fedora for a more casual look.
M O R E  W E D D I N G  S T Y L E S  F O R  A L L  O C C A S I O N S  &  B O D Y  T Y P E S