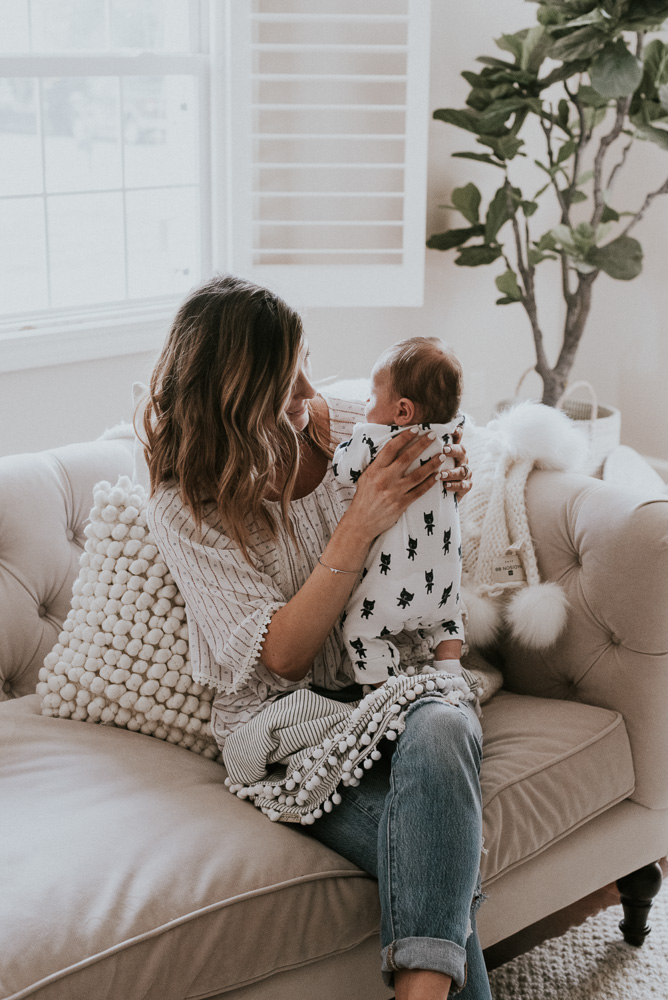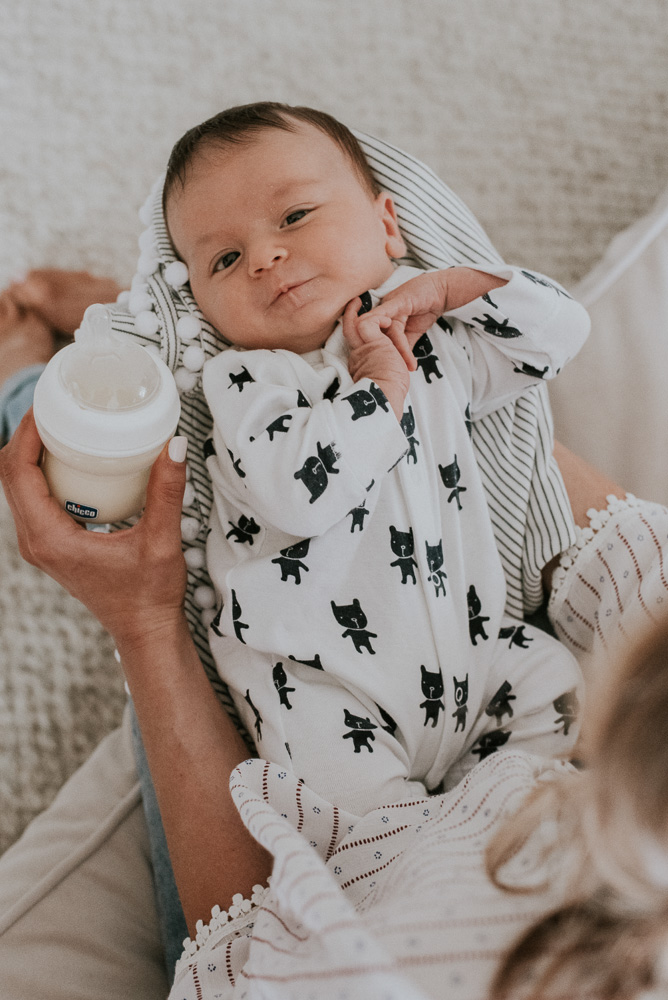 Can you believe Greyson is 8 weeks old already!?
He is such a sweet, sweet baby. He has been a good sleeper and eater, and also has a very calm personality. Both Michael and I are also much calmer this time around, so that could be contributing! Greyson has naturally fallen into a good schedule of feeding every 3 hours during the day and sleeping through a lot of the night, most nights. (More on his schedule to come)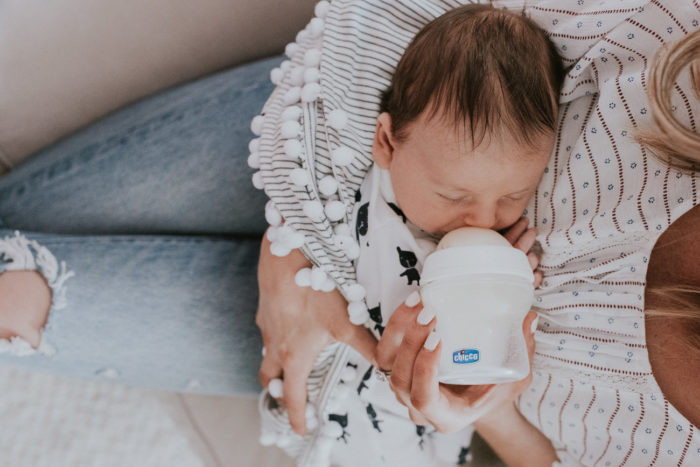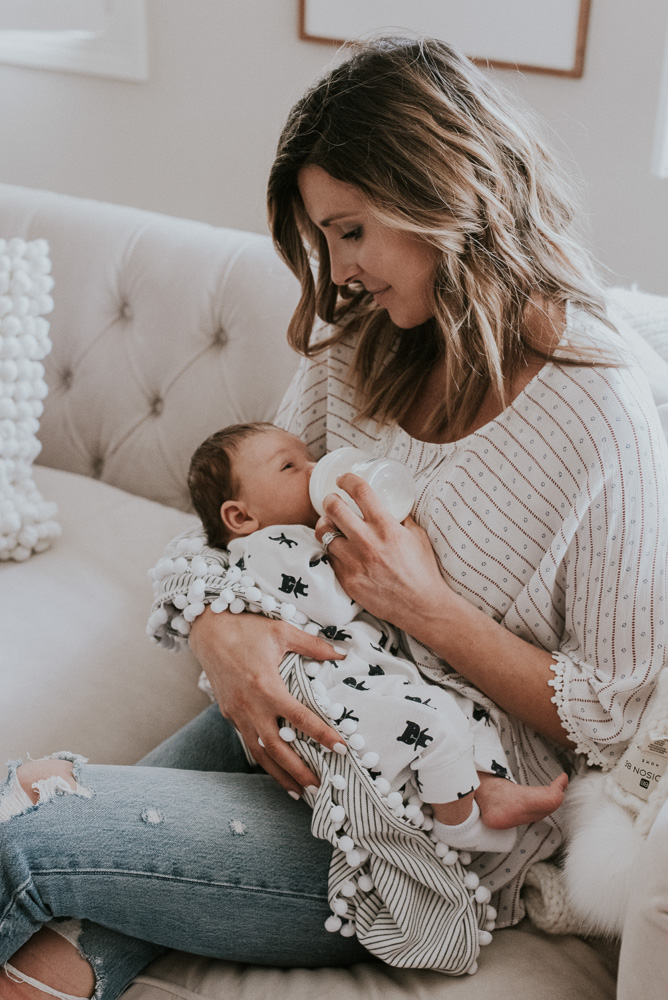 Adjusting with a newborn isn't as half as bad as thought it would be. When I was pregnant, I kept saying that I was excited to have another child but not for the newborn phase. Now I really can't remember why… maybe Greyson is way easier than Sutton was? Or maybe I just know more what to expect? Either way, I will take it! This really has been the sweetest couple months. Don't get me wrong, he does have his unsettled newborn moments, but they seem far less hard this time around.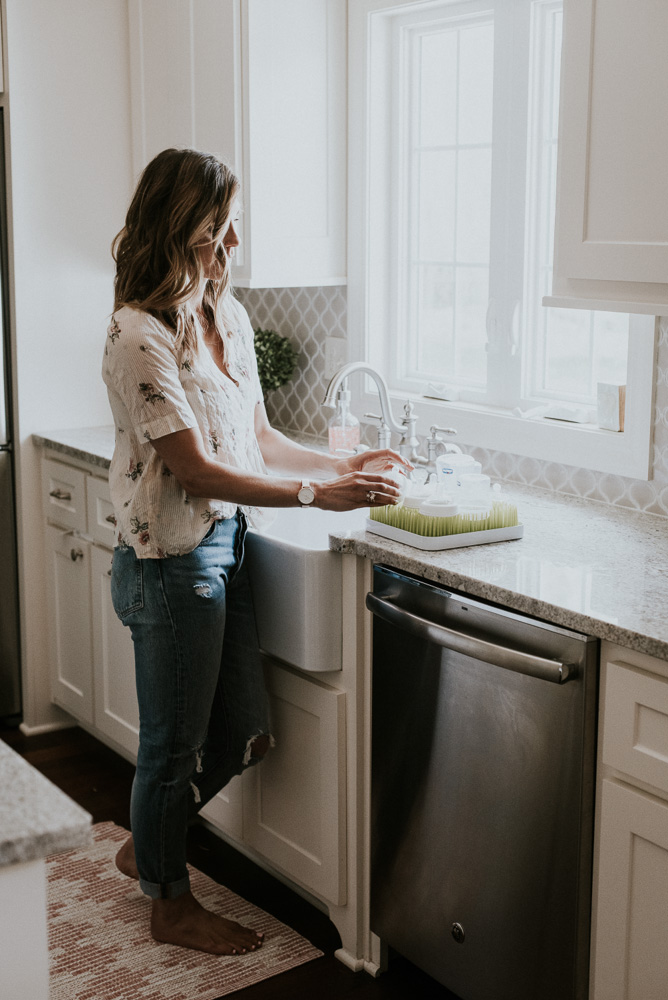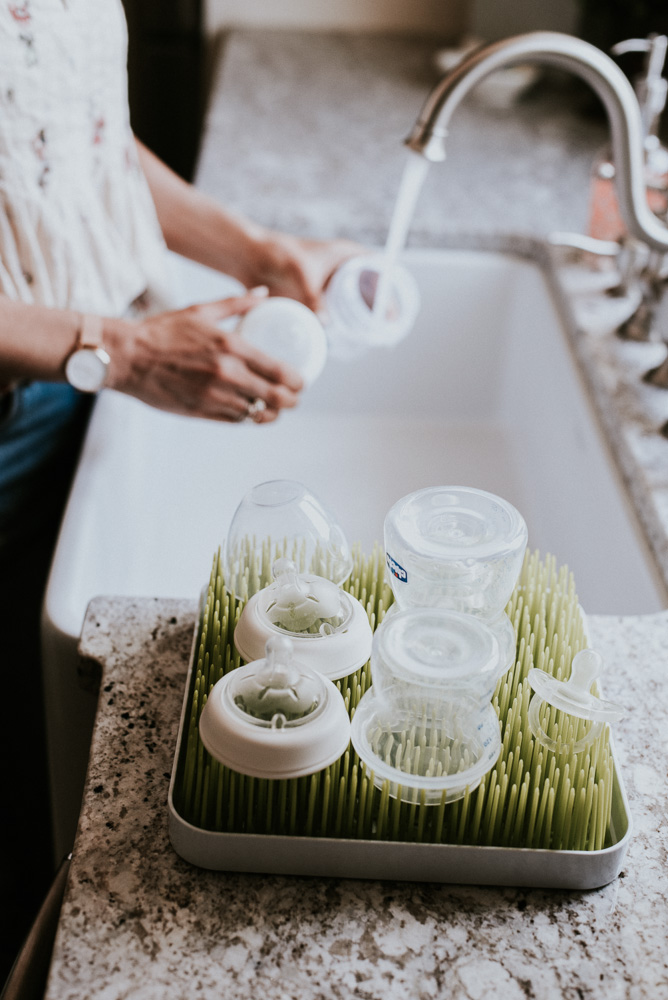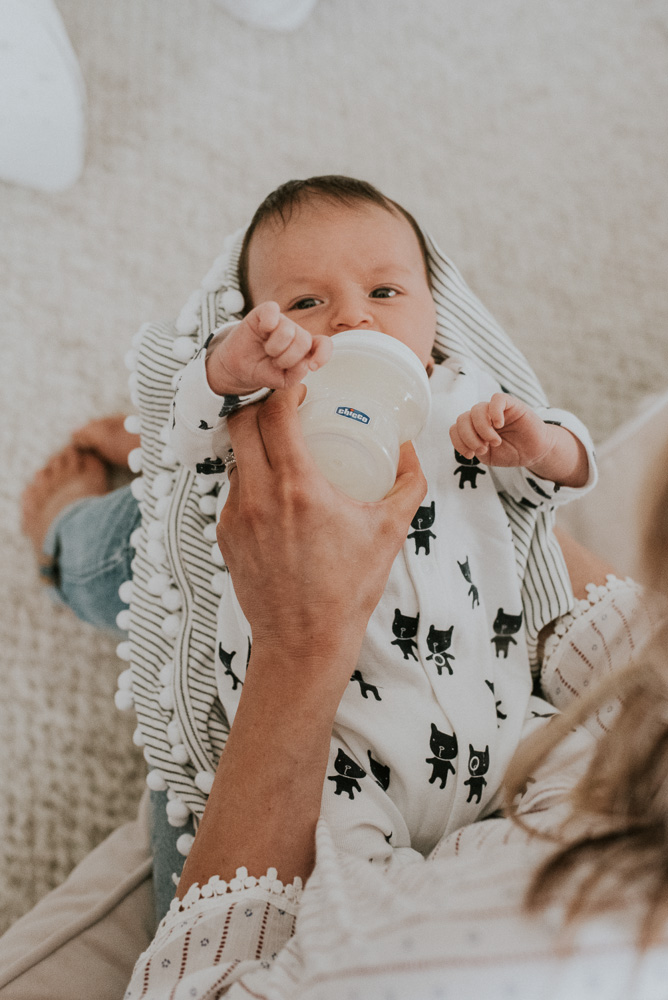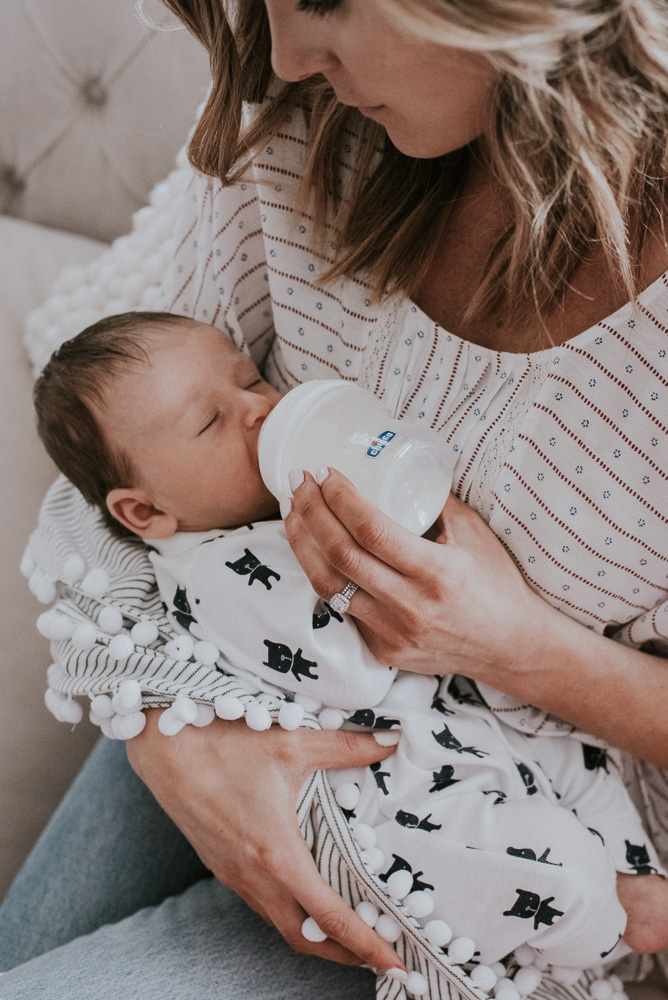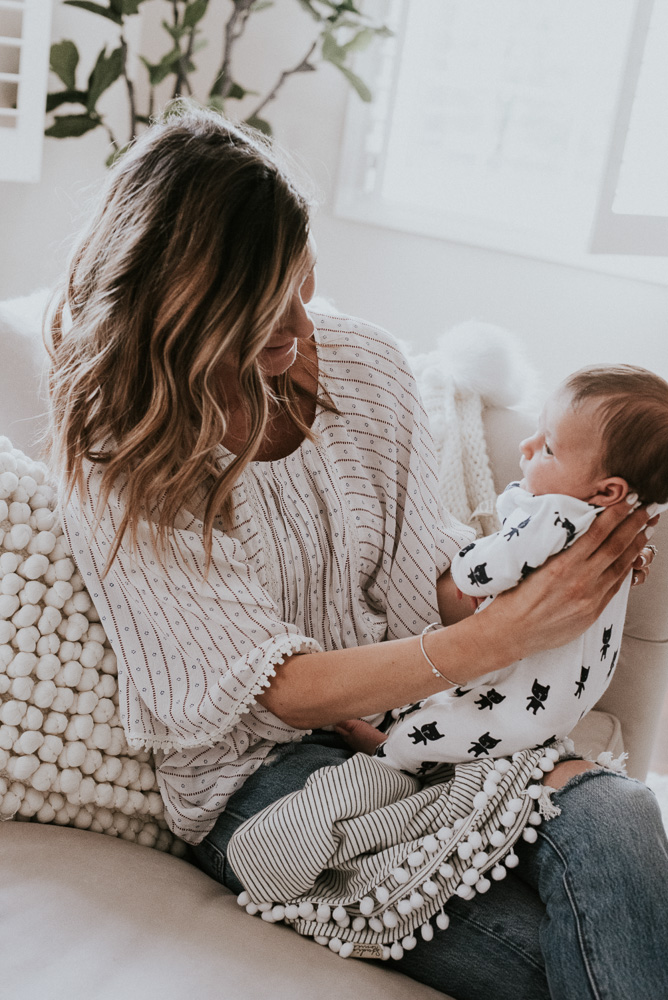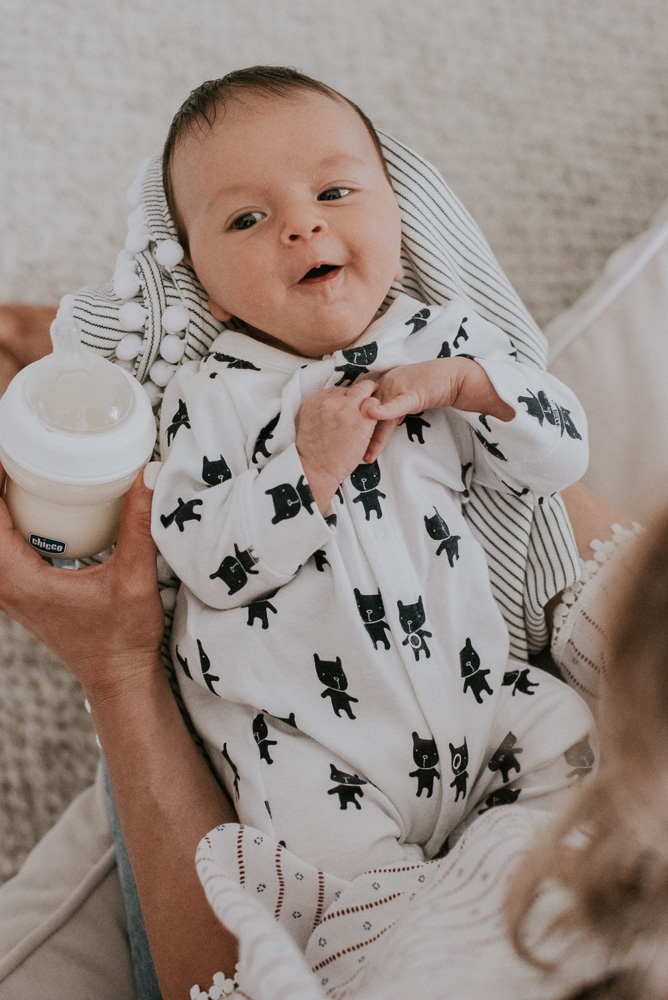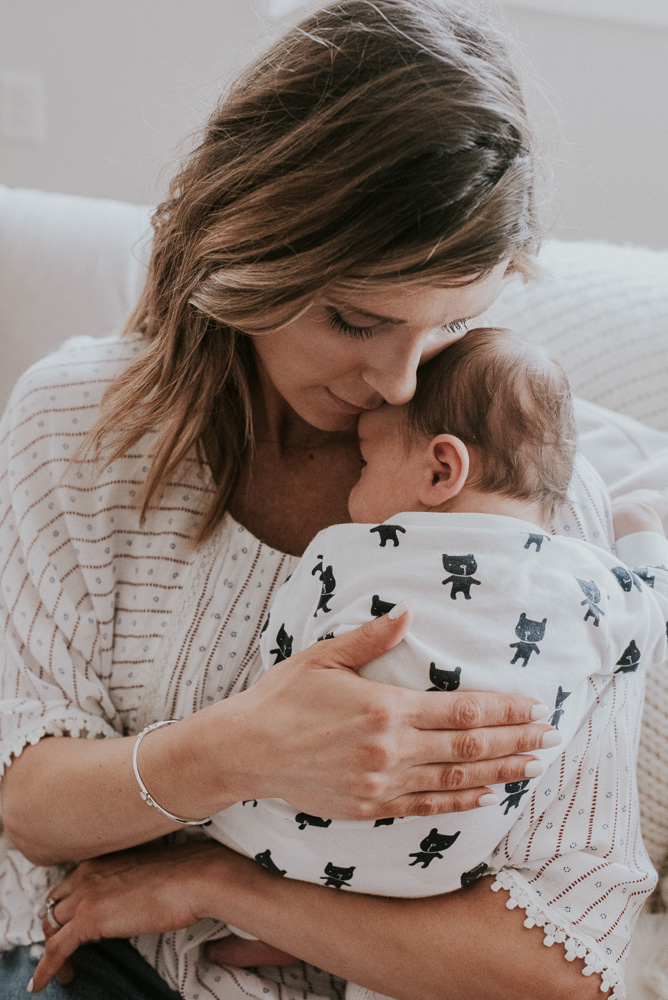 Stripe Blouse  // Studio Romeo Blanket // Greyson's Onesie Gap Kids
Photography by Morgan Foitle
As we approach his 3-month mark, he will start going to daycare a couple days a week so I can continue to work. I know it is going to be so hard and a big adjustment for both of us. To prepare him for that change, I want to make sure he is able to take a bottle and get a full feeding, since he has solely been nursing since he was born. Even though I stayed home with Sutton, I also felt it was important for her to be able to drink from a bottle as I have the freedom to leave her with Michael or a sitter. So many times I have heard that babies won't take bottles and the mom has to be home every 3-4 hours to feed or that they reject the breast after using a bottle. This is why I love Chicco's NaturalFit bottles. They mimic not only the feel of mom's nipple, but they also mimic the form and function of breastfeeding. The angled nipples create ideal positioning for feeding him and he latches on perfectly. Greyson had no problem taking this bottle in the first few weeks. Since Grey sleeps through the night, I wake to pump around 5am and I am able to leave a bottle ready for Michael to feed Grey if he wakes before 7AM (his first feeding of the day). Then I get an extra hour of sleep and Grey also gets used to taking a bottle and eating from someone other than mom. Win win 🙂
I wanted to answer some other questions I received regarding breastfeeding, pumping and feedings.
How often do you breastfeed/ fed Greyson?
Greyson is currently 8 weeks old and he eats about every 3 hours during the day. That can vary to 3.5 hours to 2 hours (evenings are more fussy). During the night, he will sleep from 10PM to 5/6AM. Since Greyson is healthy and gaining weight (like crazy) my doctor told me that longer stretch in the night is just fine. I try to have him take a bottle every couple of days from Michael to keep him familiar with the bottle, even if I am home with him right now. 
How often do you pump?
I want a pretty good supply of breast milk ready to go for not only when Greyson starts daycare but also for upcoming work trips I have so I pump every day at 4/5AM when I am most full. If I wanted to pump one more time, I would pump again after his first feeding at 7AM.
Is Greyson on a schedule?
Yes, I started a schedule for Greyson around 4 weeks. I try to wake him the same time every day and then feed him every 3 to 3.5 hours (I will wake for feedings). In the evening his feedings are closer every 2 to 2.5 (cluster feeds) to get him nice and full to sleep through the night. In the evening (on a good night) he will sleep from 10pm-6/7am. 
If you guys are interested in a more detailed schedule, let me know! I am happy to share.
Xx
In collaboration with Chicco NaturalFit.