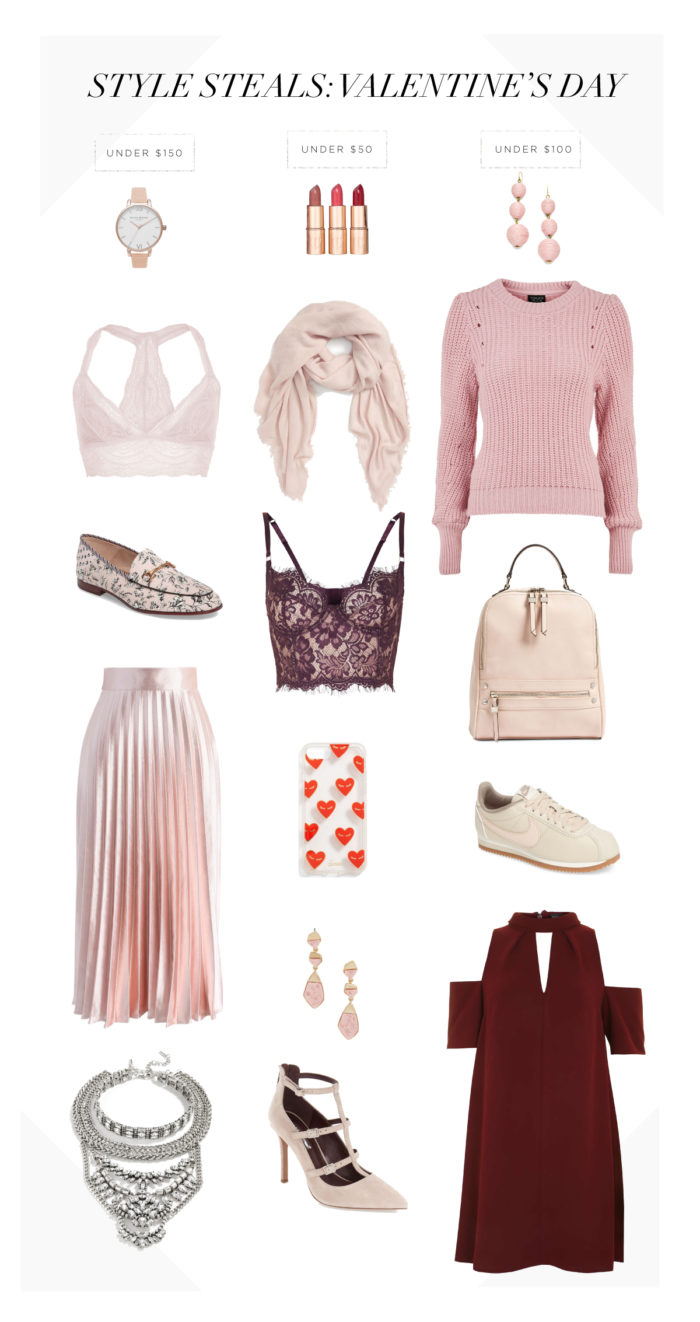 Under $150: Watch // Lace Bra // Sam Edelman Loafer // Metallic Pleated Skirt // Statement Bib Necklace
Under $50: Charolette Tilbury Lipstick Set // Pink Scarf // Bralet // Heart Phone Case // Stone Drop Earrings // BCBG Pumps
Under $100: Bauble Bar Crispin Drop Earrings // Blush pink Knit Sweater  // City Backpack // Cold Shoulder Dress
Some cute finds just for you this Valentine's Day and best part they are all under $150.

How pretty is this metallic pink skirt? Paired with this light pink sweater and both are under $100!
I love this shade of blush pink for a backpack.
These cute Nike Classic sneakers are perfect with any casual outfit.
I have been wearing this pink drop earrings non-stop since I got them. So adorable and come in so many different colors.
The perfect dress for Valentine's Day. Love the cut-out detail!
The iphone heart case is adorable! Perfect gift for your girlfriend or sister!
These BCBG cage pumps are 60% off and come in 3 colors. A steal!
OBSESSED with these loafers. The perfect shoe for spring!
xx
A  F E W  M O R E  S T Y L E  S T E A L S  B E L O W