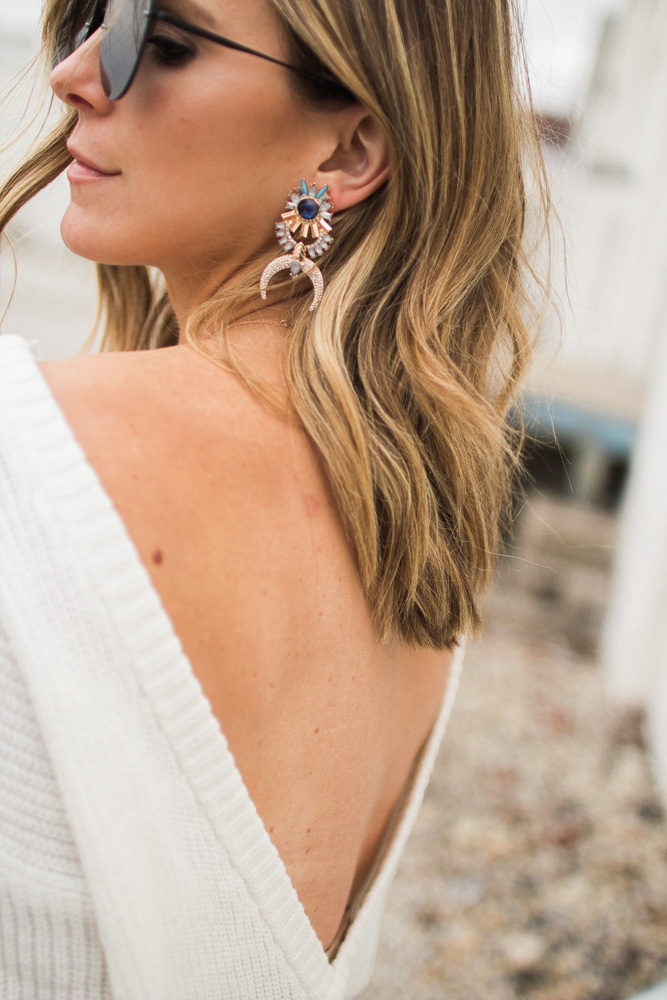 One of my favorite accessories to date is a pair of bold statement earrings. Don't get me wrong, a lot of the jewelry pieces I own are rather delicate, but I love a good statement every once in awhile. One request I often get from readers is how to style statement earrings, so today I am sharing a easy way to do so.
If you wear a dramatic statement earring, I think it's important to remember that keeping the rest of your outfit simple will prevent you from possibly overdoing it. Believe me, less is more. The other reason why I love statement earrings is that they can add that pop of color that an outfit can so truly need! These earrings are stunning and never fail to complete an outfit, and they are under $50! It doesn't get much better than that!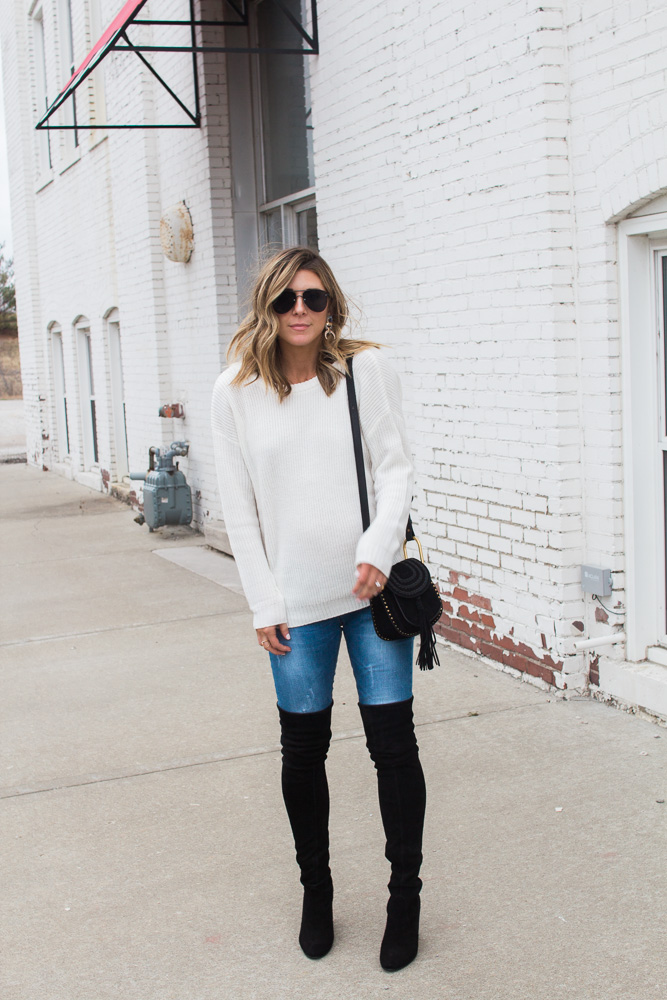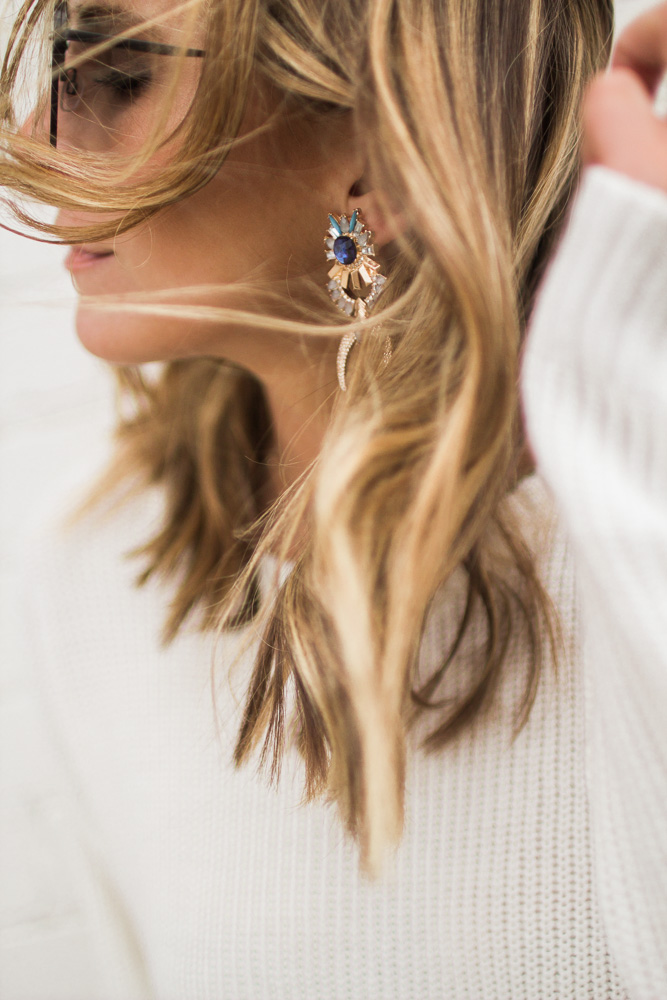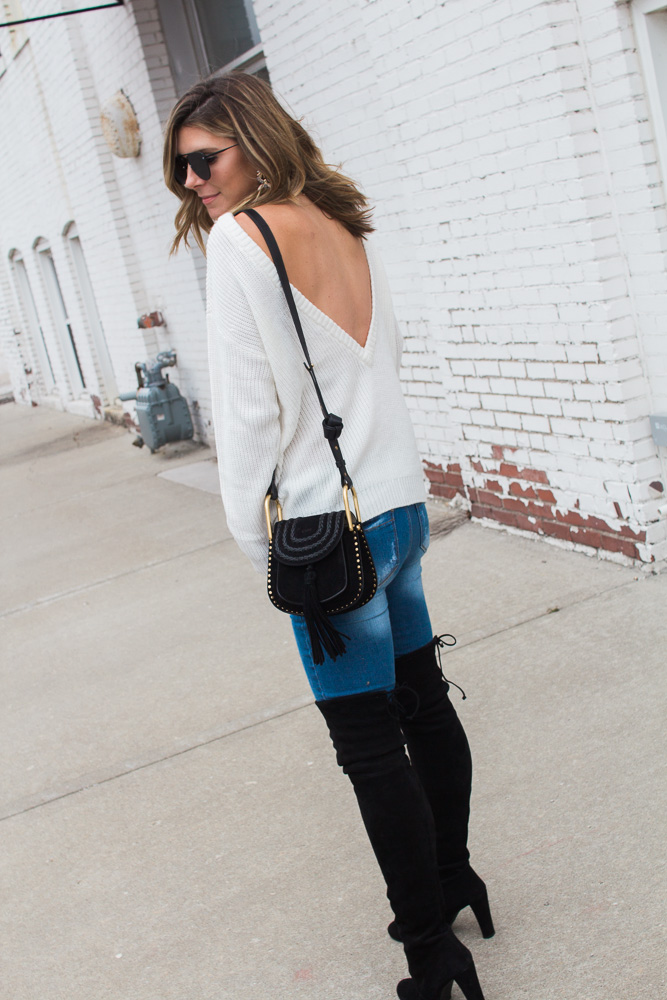 I love this v-back sweater. It takes your basic knit pullover to not so basic in the back. I paired with this pretty lace bra (that i meant to be shown) the other day and paired it with jeans and sneakers for a more casual look.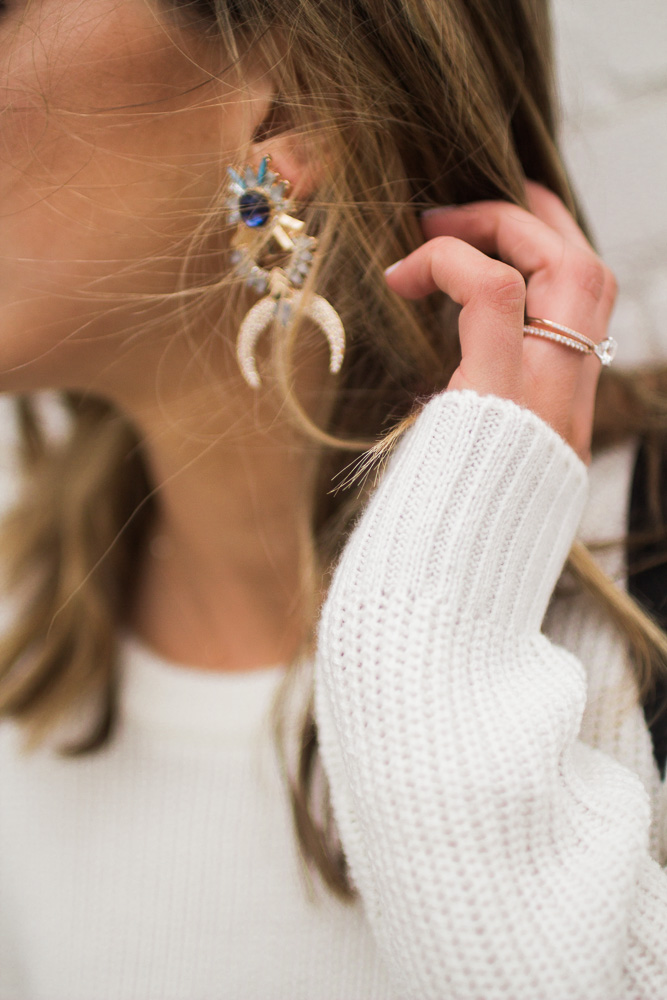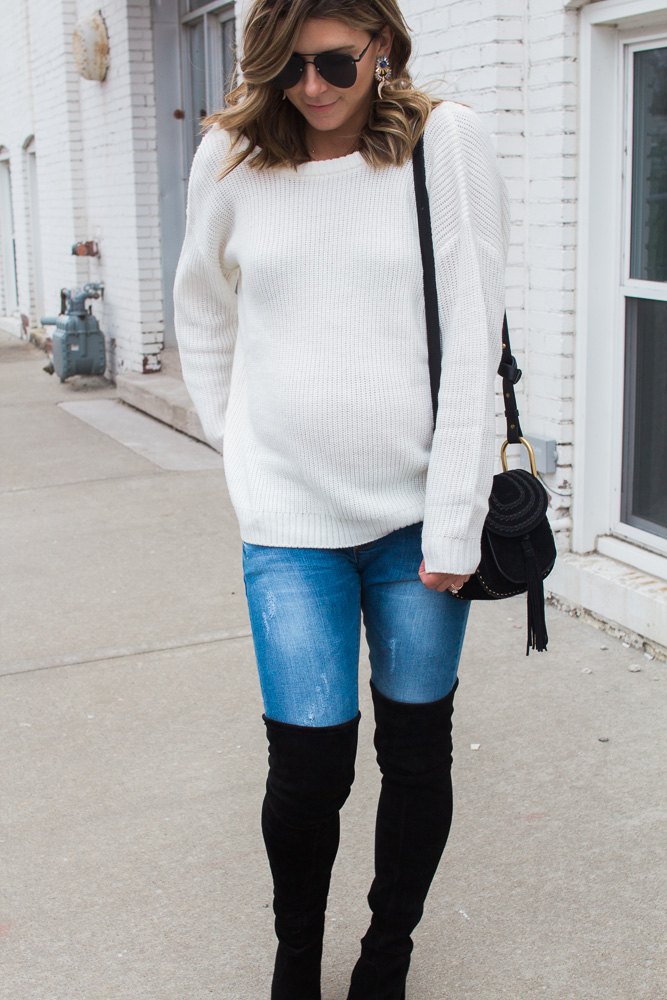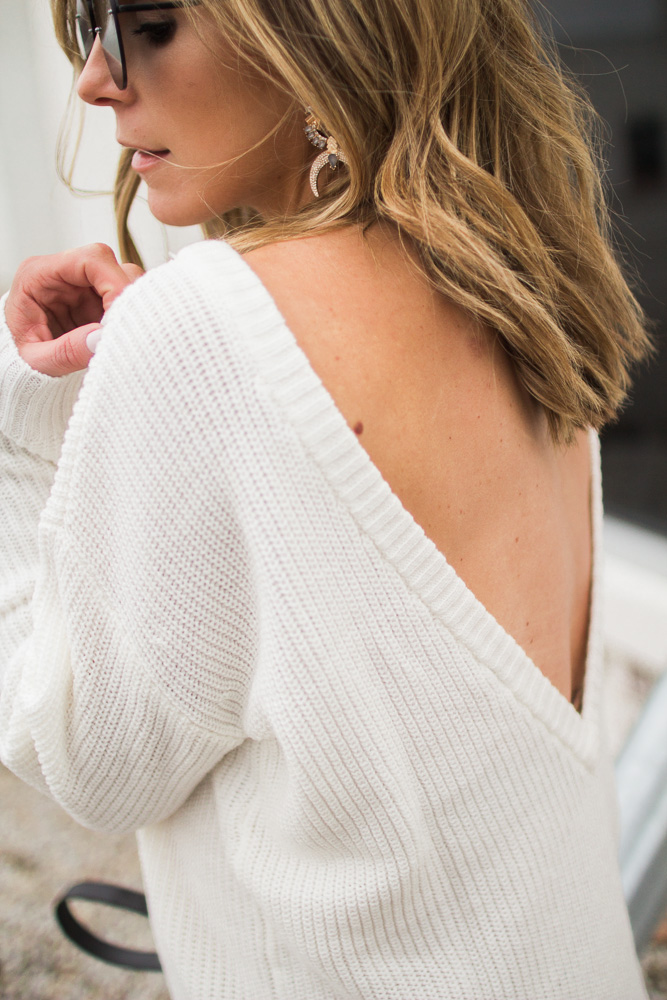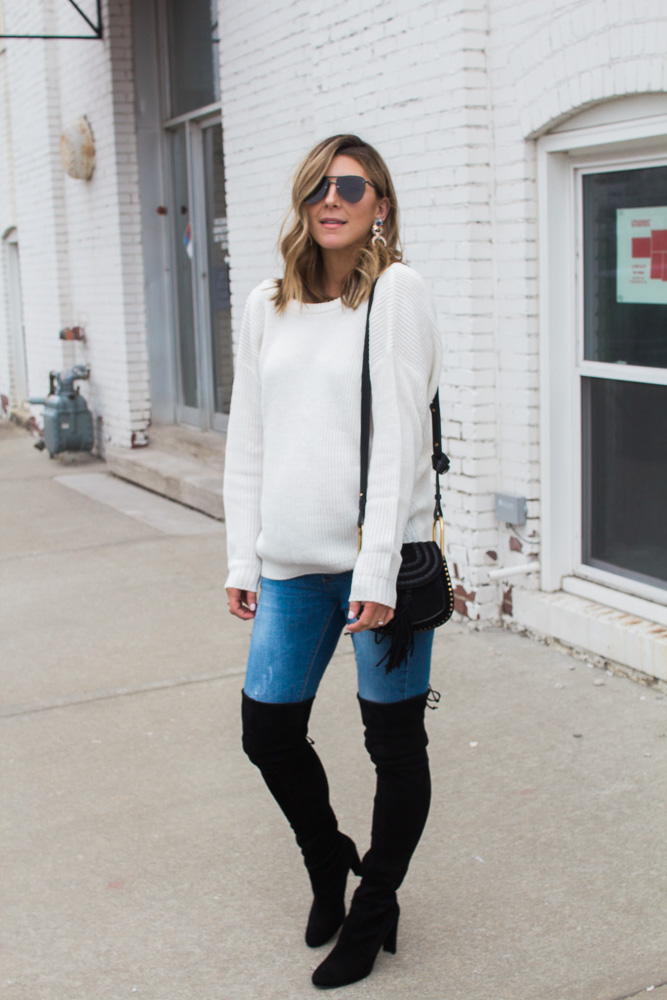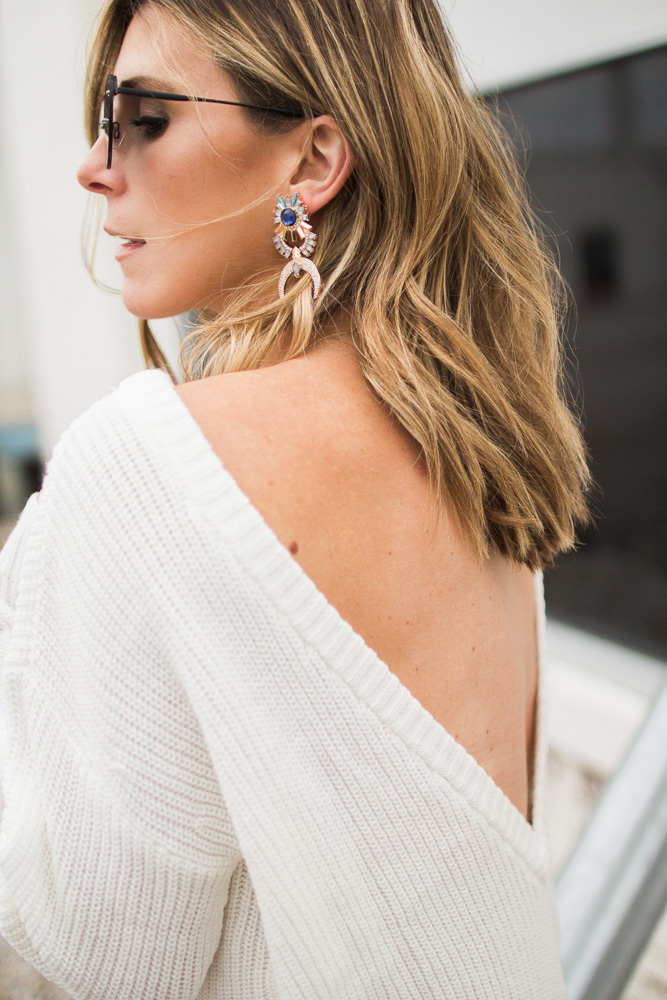 V-Back Sweater TTS (wearing size small) under $100 // Bauble Bar Statement Earrings  // Maternity Jeans here // Stuart Weitzman OTK Boots similar for less here // Chloe Bag // Le Spec Eyewear //
xx
M O R E  F A V O R I T E  S T A T E M E N T  E A R R I N G S  H E R E