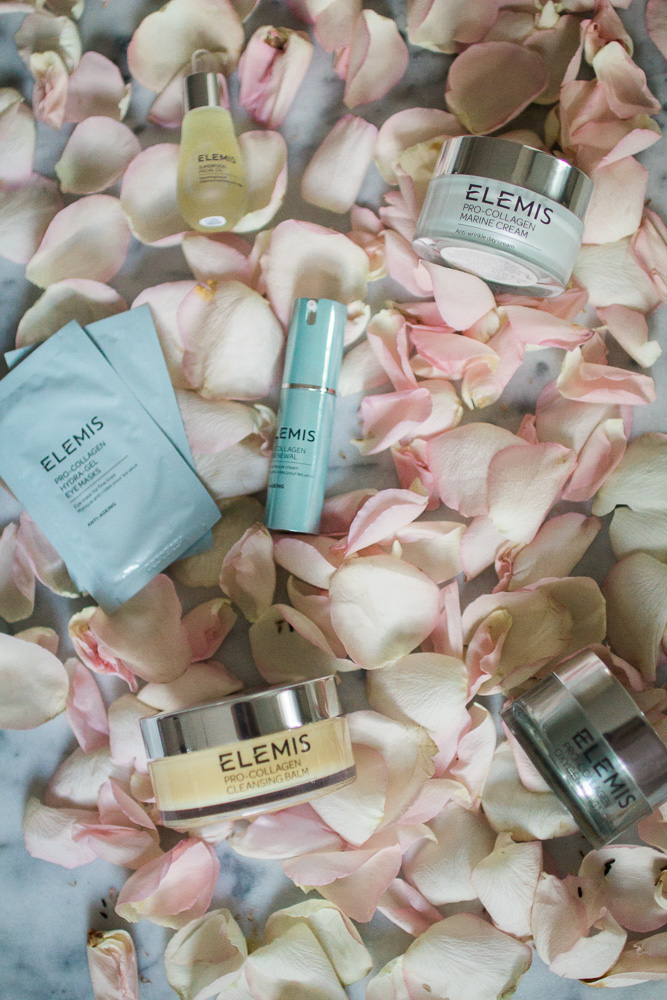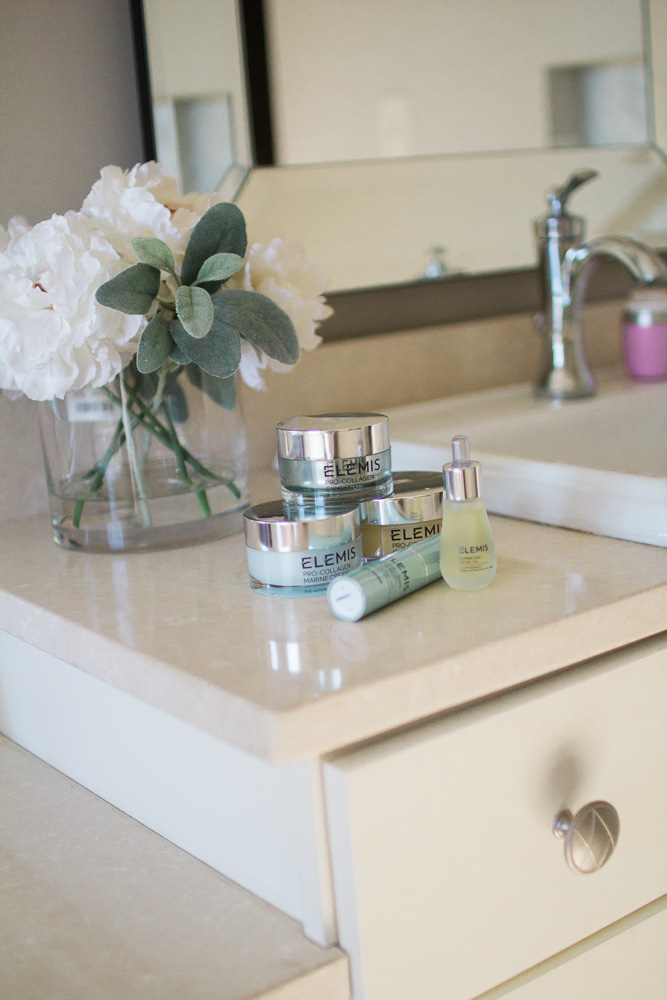 This post was sponsored by QVC. While I was compensated to write a post about Elemis, all opinions are my own. Have any questions about the products I tried? Leave them in the comments below!
By now, you may all know how I am obsessed with skin care. It is probably because my mom has engrained it in me from a young age! She owns a med spa, Ave Medical Laser Spa, and is always giving me instructions on what to use and what are the best and most important products. I also love trying new and different products. So when Elemis reached out to me to try the Elemis Pro-Collagen Skin Care line, it was a no brainer.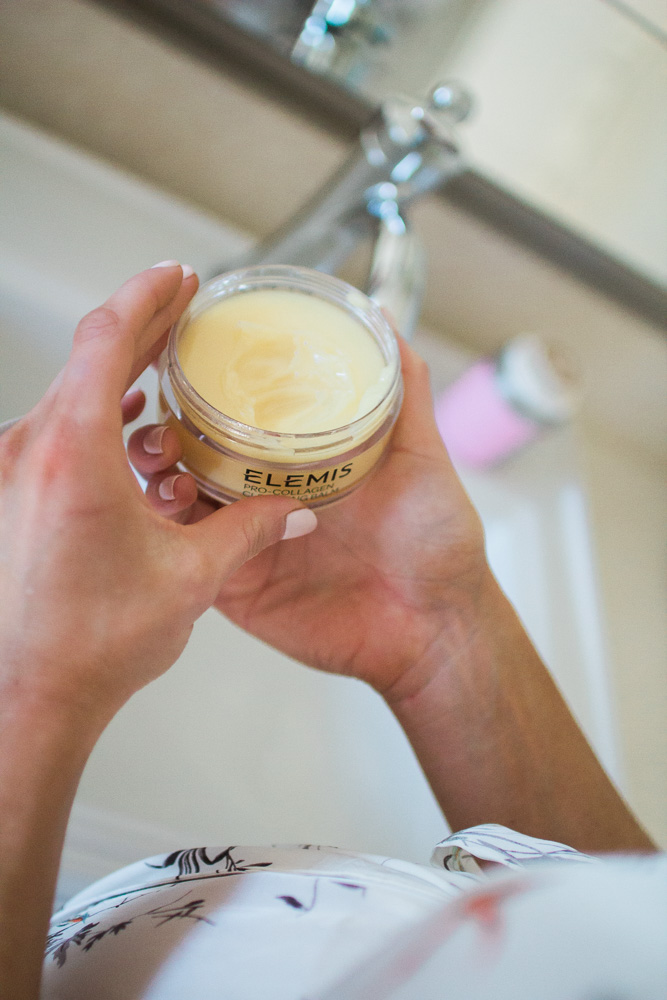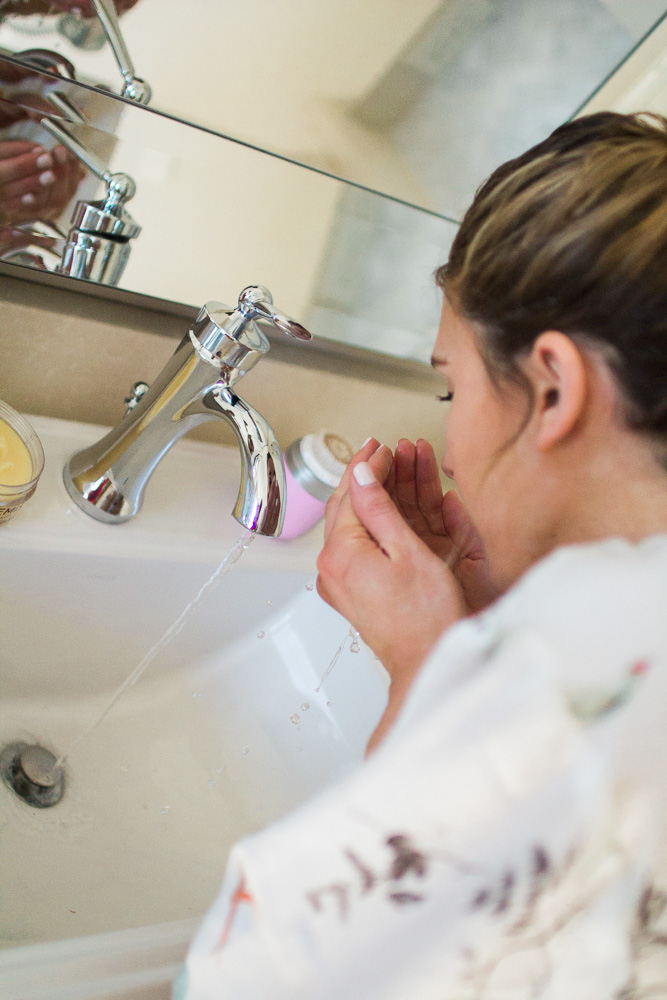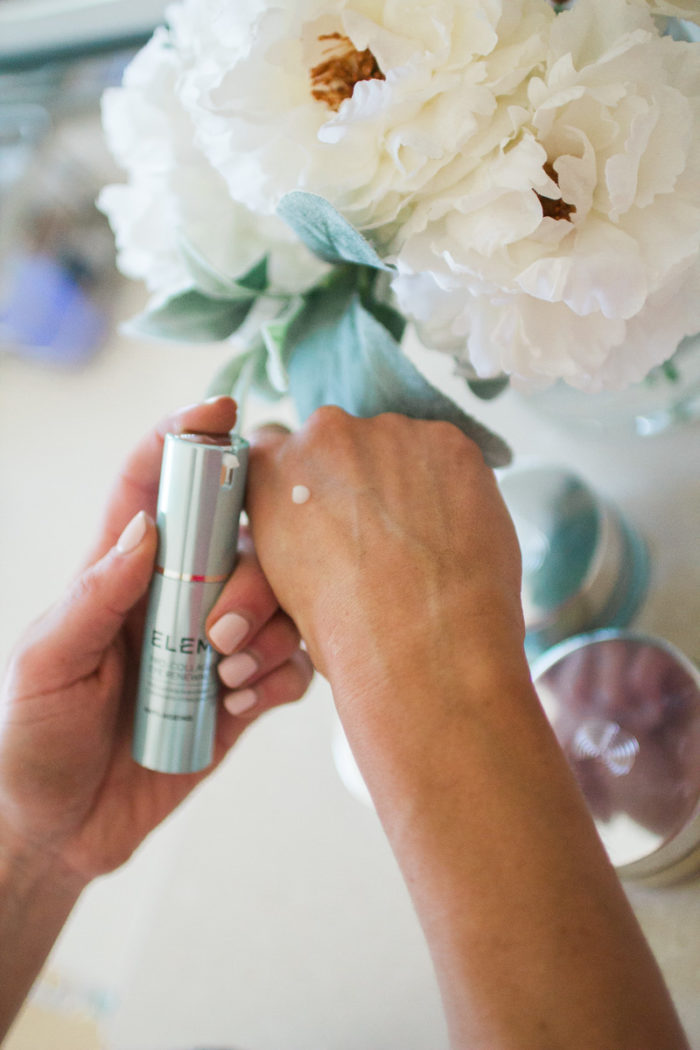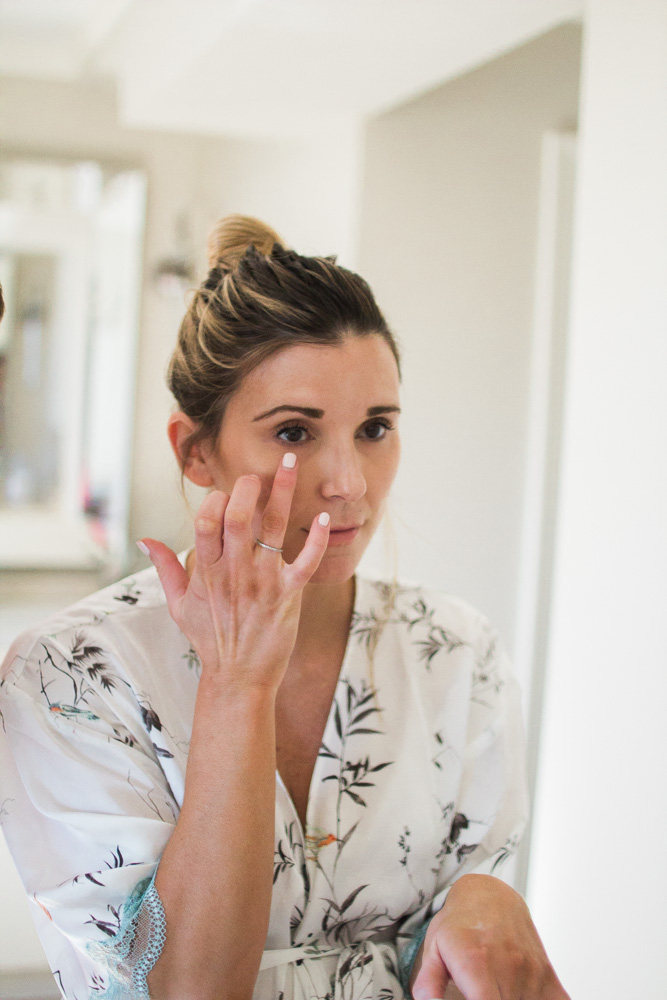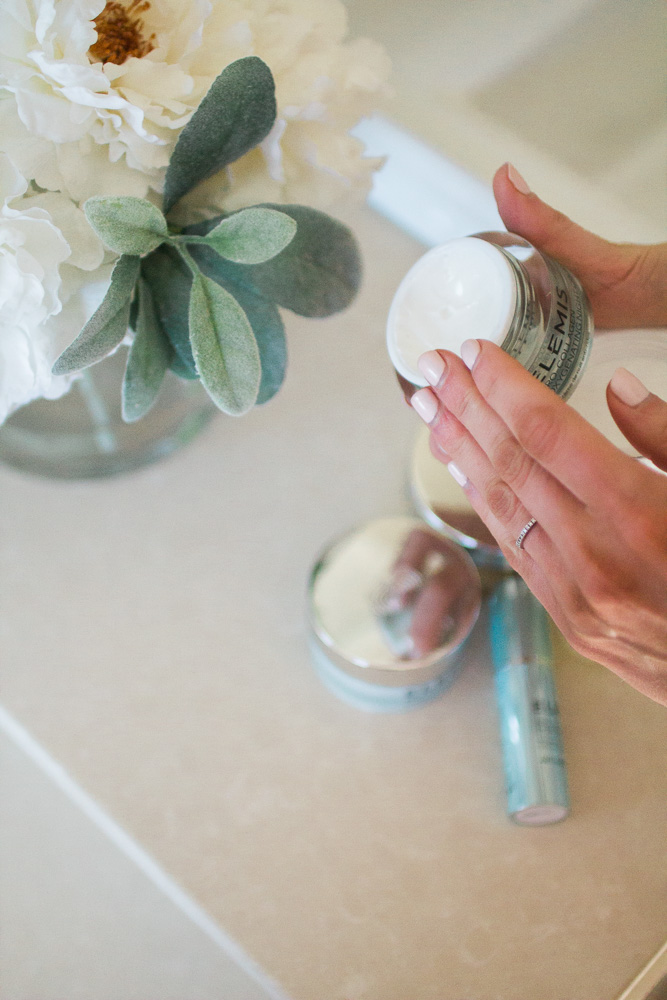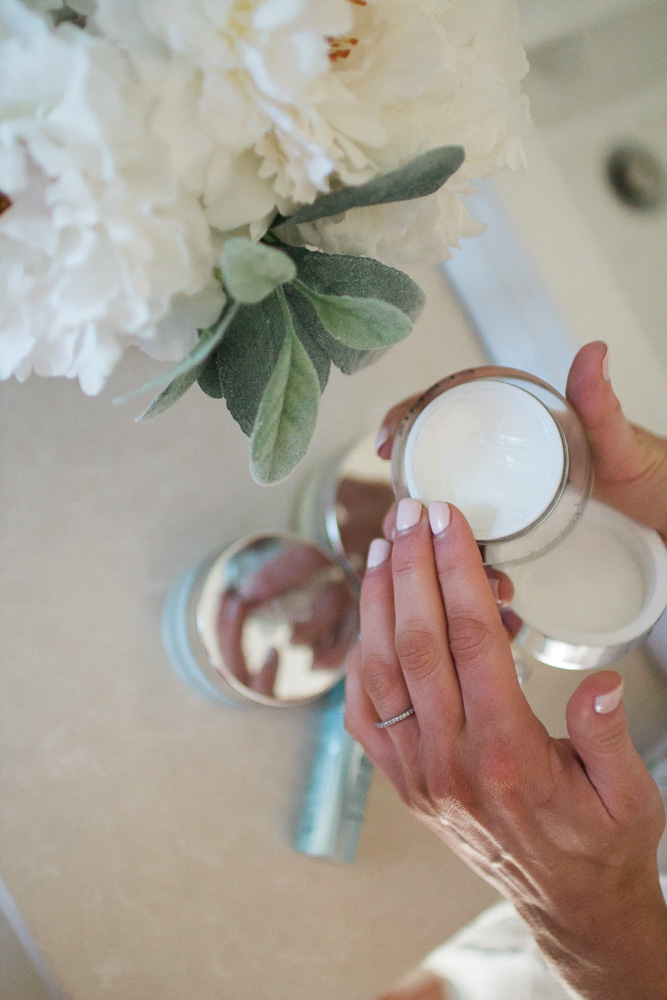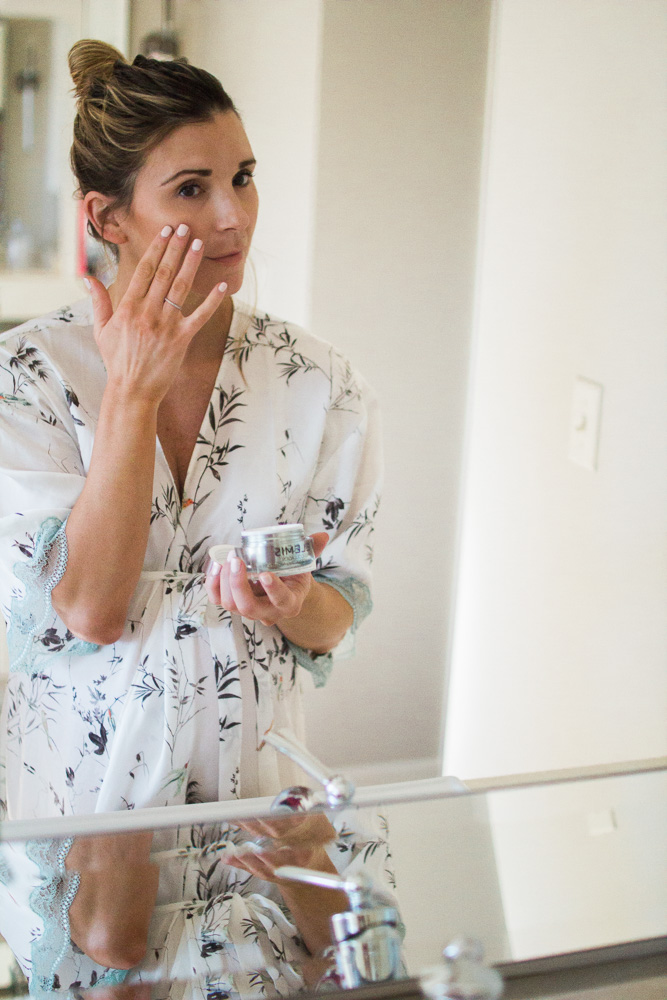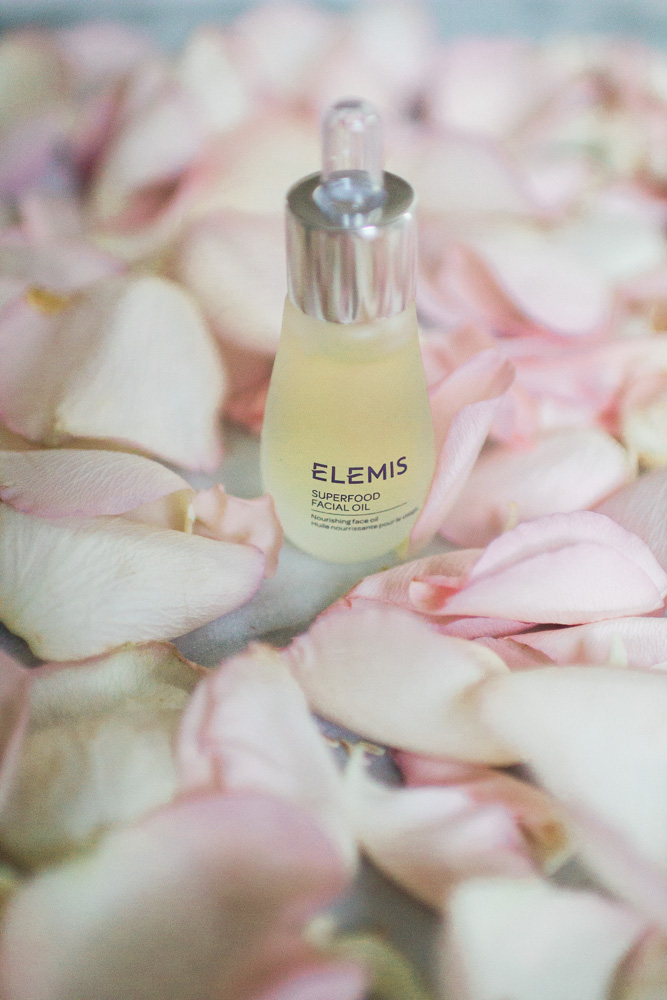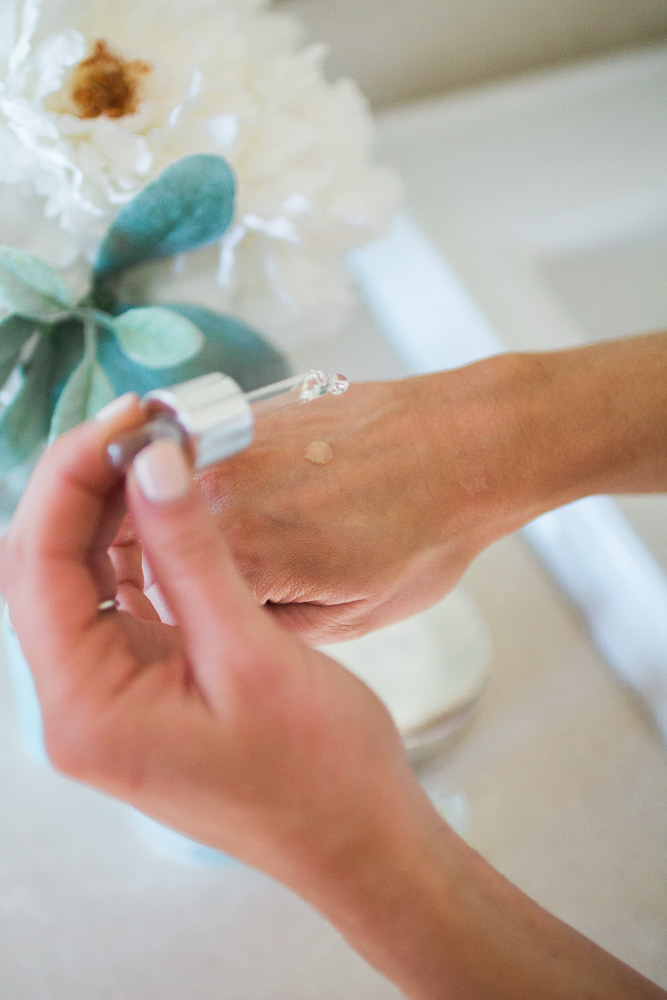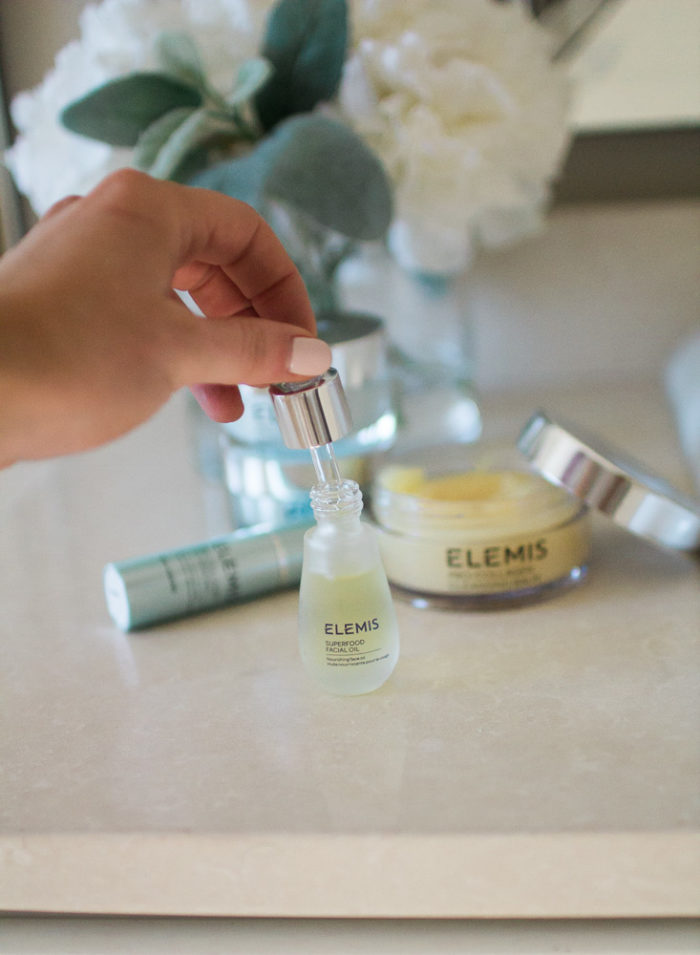 Having heard so much about the range myself – and all good things, might I add! – I started reading more about the line. I also asked an expert (my mother) her thoughts on Elemis. She herself has tried and used Elemis when she was on a cruise and was really impressed. Since I am off my current skin routine, Elemis has been the perfect replacement. So let's talk about all the products I am using…
Daytime Products
Elemis Pro-Collagen Eye Renewal Cream.The eye area is one of the first areas you start to see wrinkles, so taking care of that skin before anything else is #1. Using a good eye cream is ESSENTIAL and needed both morning and night. This eye cream is super hydrating, and provides superior moisturization. I apply (with your ring finger, lightest pressure) around the circles of my eye.
Elemis Pro-Collagen Marine Cream  After doing my research on the line, it quickly became apparent that their hero product is the Marine Cream and I can see why. The key ingredient in the Pro-Collagen Marine Cream is Padina Pavonica a marine algae. After 10 years of research and 52 formulations, Elemis unlocked Padina Pavonica's potential. Combined withchlorella, great looking skin is at your fingertips. We all want that, am I right ladies? It feels very good on the skin and absorbs quickly. I especially love the smell!
Nighttime Products
Elemis Pro-Collagen Cleansing Balm. If you have yet to try a cleaning balm it's pretty amazing and this one by Elemis is a 10. The balm is a great way to cleanse your face without stripping all the moisture out, like some cleansers can do. I love this during the colder months for washing my face. I also use it as a mask once a week and really let it set in and do it's magic.
Elemis Pro-Collagen Eye Renewal Cream as mentioned above.
**Elemis Eye Masks – I love using these right before I start my week or important event to really give my eye's that extra boost of moisture. They help instantly reduce appearance of dry lines and hydrate to create appearance of smoother-looking skin.
Elemis Superfood Facial Oil – Girls, this face oil is life changing. Nothing feels better on your skin than this anti-oxidant packed oil. If you read the list of ingredients and benefits, you will be amazed. I use this several times a week, when my skin is feeling extra dry. I massage about 5-6 drops on my face and neck in an upward motion. The smell is amazing and instantly relaxes me. So many amazing benefits here, a must try!
Elemis Pro-Collagen Oxygenating Night Cream If you are looking for a moisturizer that is lightweight, non-greasy and helps reduce the appearance of dry, fine lines and wrinkles then this is for you. All you need is a pea size and this stuff smells amazing! I suggest also using on your neck and chest (apply in upward motion).
If you are on the fence about pulling the trigger and buying the entire line, Elemis has a 3-Piece Try-Me Kit featuring smaller sizes of all three products. A huge value (a $157.50 value for $48.50). A great way to try the line and see if it is right for you. Or this is perfect for travel too!
Have you tried the Elemis Pro-Collagen Line? Share your thoughts and reviews with me below!
xx
ps-I plan on more Beauty reviews since I received so many questions on snapchat for my favorite products! Let me know what beauty products you want to hear about!

Shop the post: Elemis Pro-Collagen Marine Cream // Elemis Superfood Facial Oil // Elemis Pro-Collagen Eye Renewal Cream // Elemis Eye Masks // Elemis Pro-Collagen Cleansing Balm