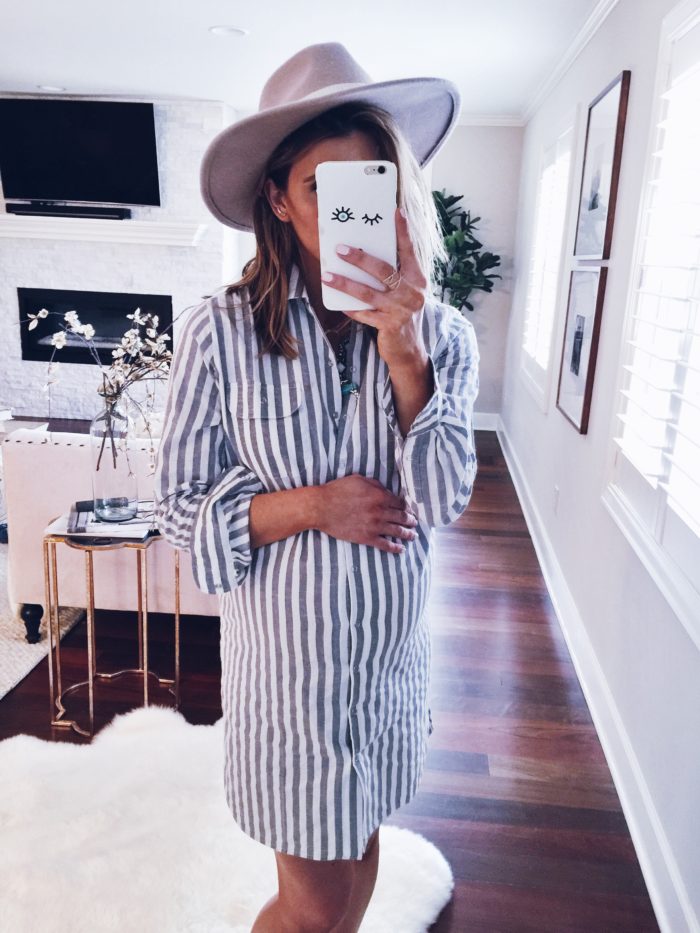 35 weeks pregnant with 34 days to go until our due date! The countdown is surreal but we are feeling more and more ready by the day. I have been in total nest mode, organizing and cleaning as much as possible. I am also trying to shoot and work as much as I can to be ready to take time off for baby. I am hoping to get a nursery reveal up on the blog most likely after baby, since I have really procrastinated on this. I've been back to feeling tired, hungry for carbs, and not to mention large this past week. At least my motivation for working out is still there. That is when I feel my best physically, if that makes sense. It gives me energy, I feel great and I know it's so good for baby. It's at night when I start to feel really uncomfortable and huge. As much as I am ready to not be pregnant, I am going to miss this bump.

Due Date: March 4th
How far along: 35 weeks
Size of baby: 18.2 inches and 5.3lb., current status is the size of a small spaghetti squash
How many days to go: 35
Total weight gain: 21 pounds as of last week
Maternity clothes: Legoe Heritage, BAE the Label, Asos and A Pea in the Pod are my favorites.
Stretch marks: None. Lots of lotion every single day!
Sleep: Either waking up to turn over, blow my nose, or to pee …
Best moment of this week: Going to brunch Sunday with Sutton an Micahel and just soaking up as much time as we can with Sutton.
Miss anything: Normal clothes, so much
Movement: The last two weeks, he has been rocking and rolling! He literally kicked my laptop off my belly.
Food cravings: Pasta, sandwiches and lots of fruit.
Anything making you queasy or sick: Nope
Have you started to show yet: Hell yes
Gender: BOY!!!
Labor signs: None
Belly button in or out: Out
Wedding rings on or off: On when I remember
Happy or moody most of the time: Mix of both. Ready to be back to myself and not so emotional.
Names: Obviously I would love to share but I am going to keep it a secret
Looking forward to: Shooting a bunch of fun stuff this week and get lots decided on baby's nursery.
xx
F A V O R I T E  M A T E R N I T Y  C L O T H E S

N U R S E R Y  F I N D S