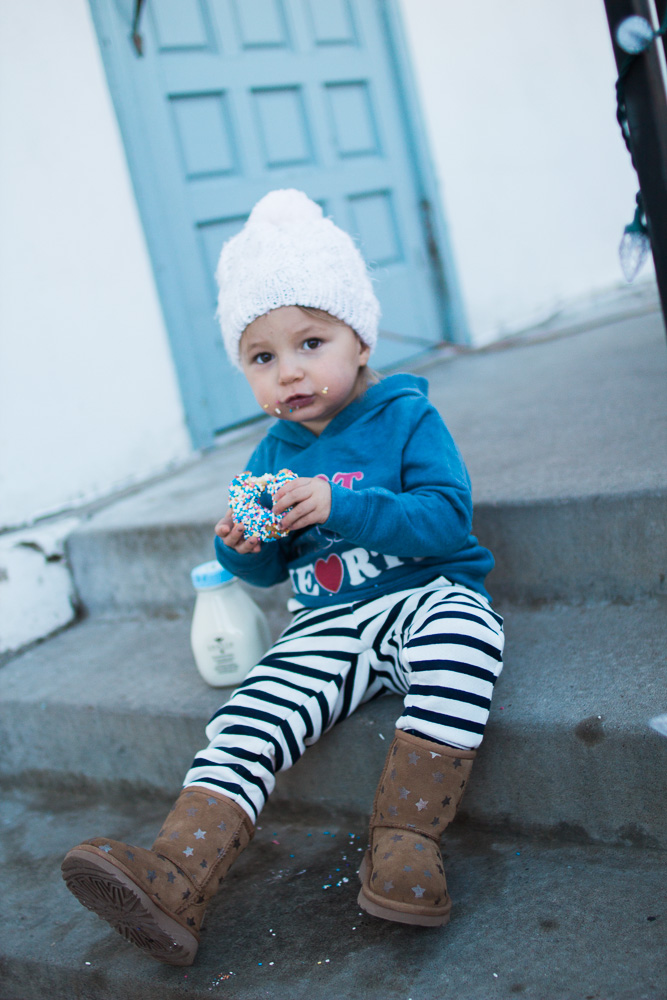 Sutton is 2 1/2 now and this age is so fun! She is seriously the cutest with the funniest little personality but lets not forget about that sassy attitude.  She most definitely has her moments, like every 2 year old does. Everyday she says something new that kills me. Yesterday, as Michael was leaving for work, she said "Be careful daddy" it was so sweet. Then she made us all give kisses to each other like 20 times.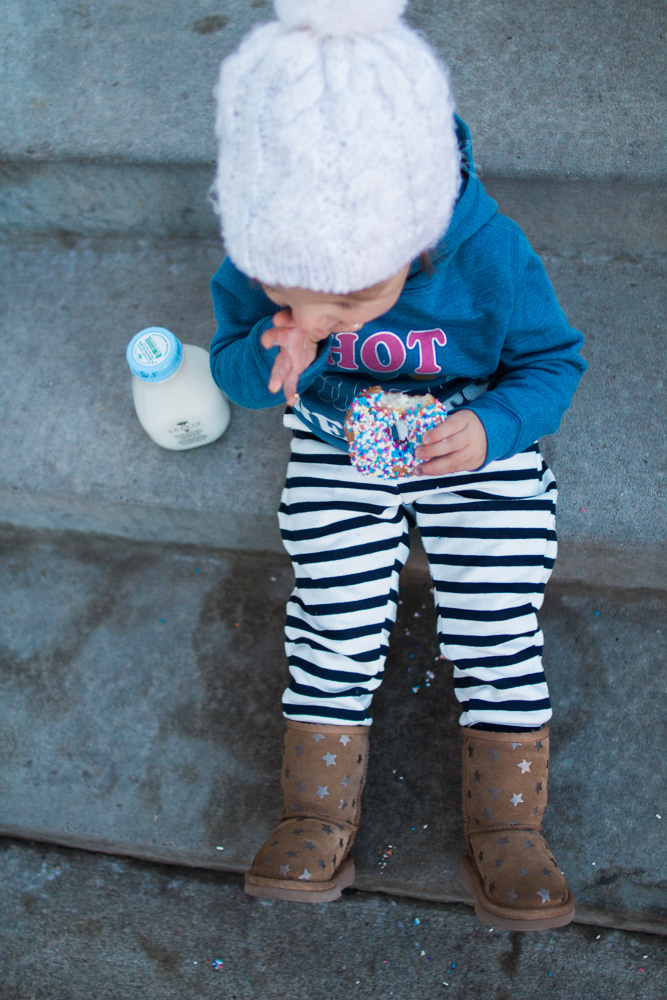 Anytime we get Sutton a new pair of shoes, she won't take them off. It is pretty cute actually. Some nights she will wear them to bed and I have to sneak in an hour later and take them off. These darling UGG boots are her latest obsession. I love them too, because they are so warm and easy to put on. I typically size up with ordering her shoes so they last long.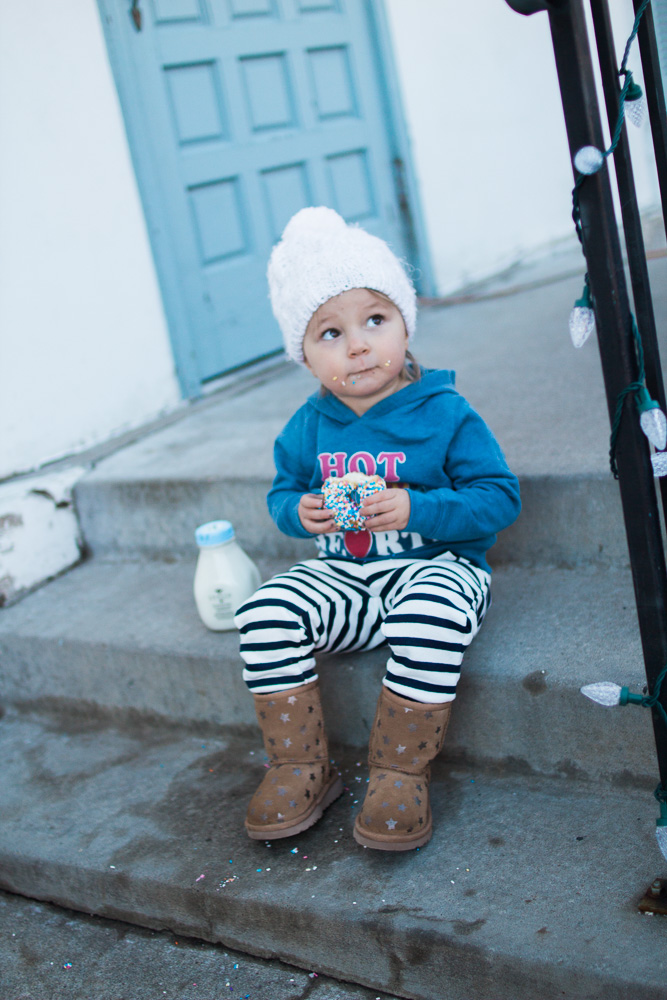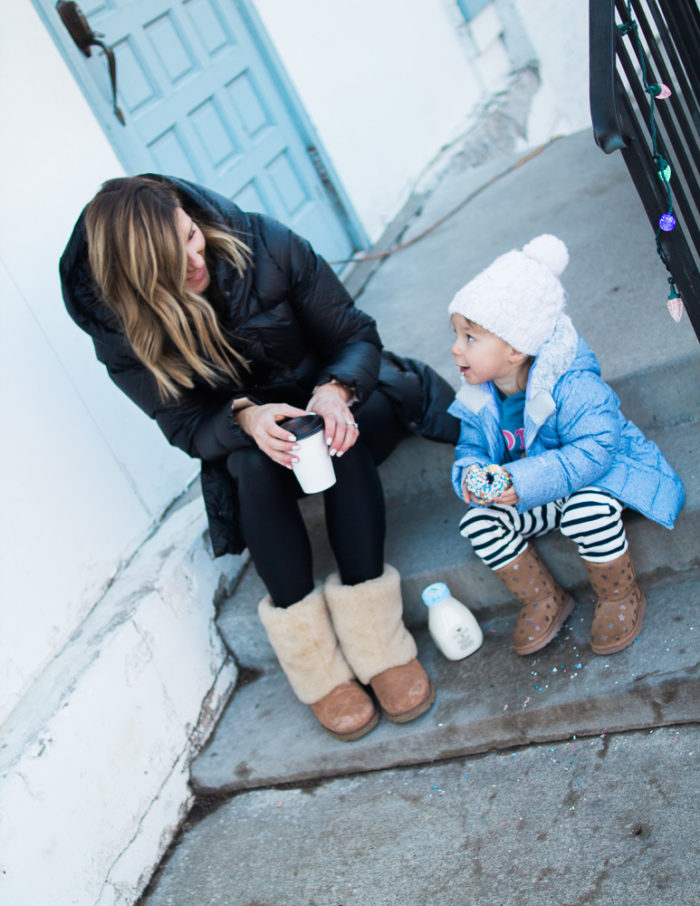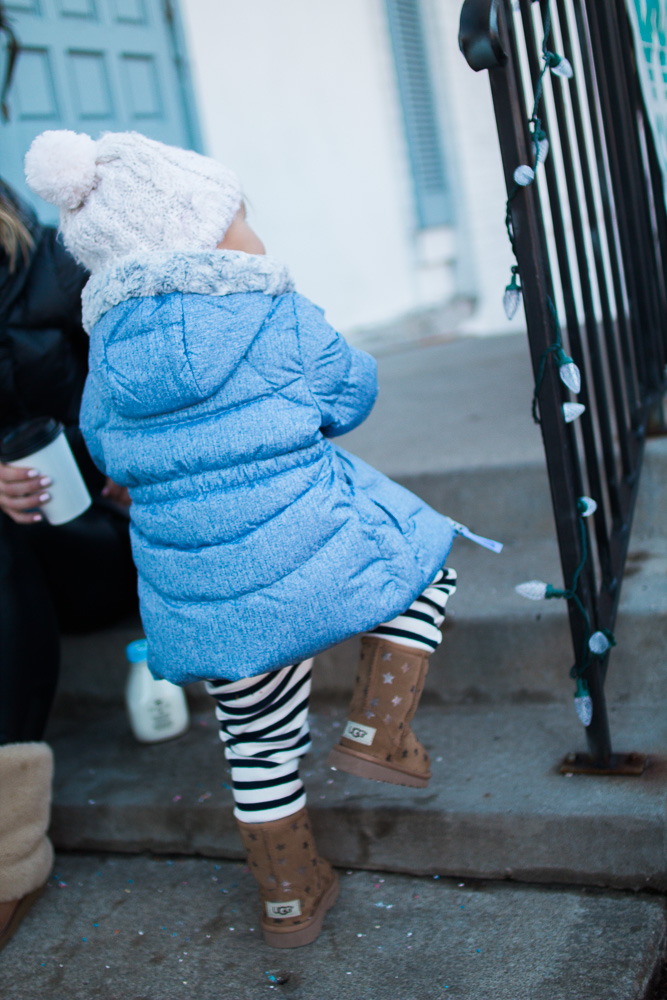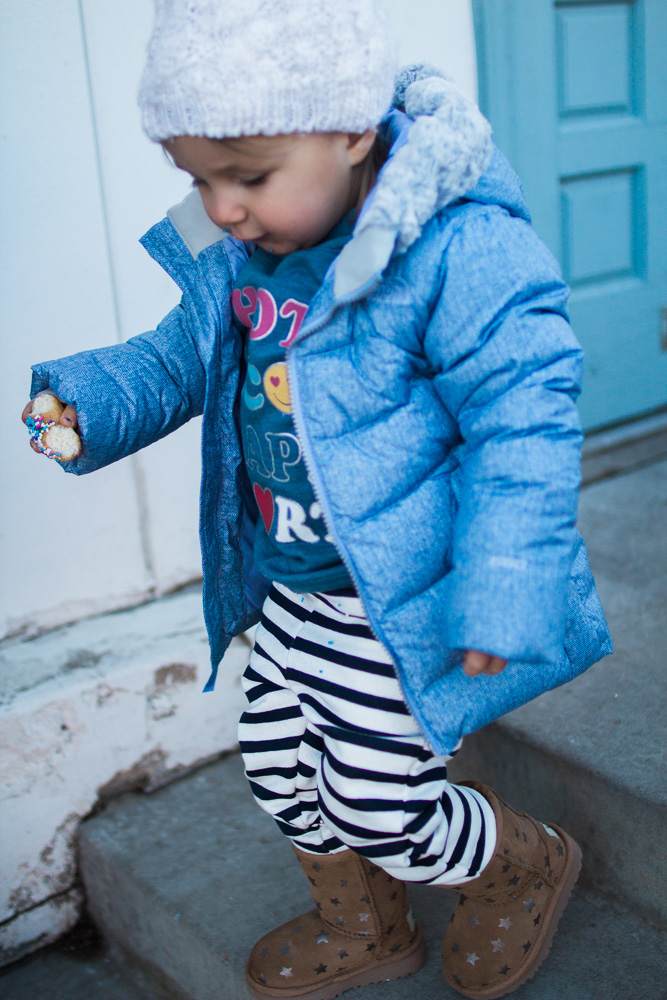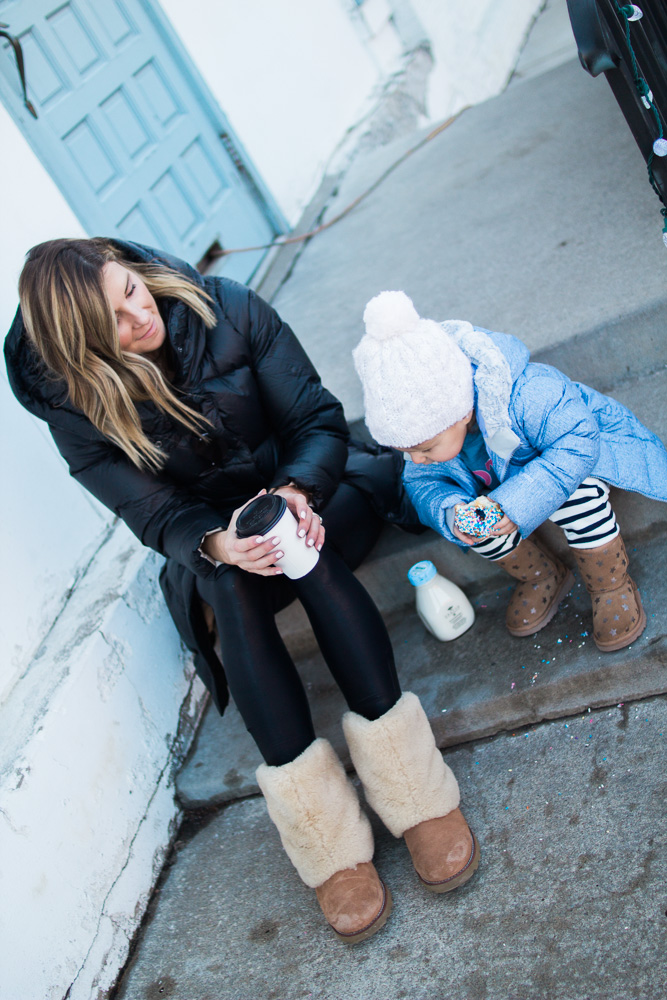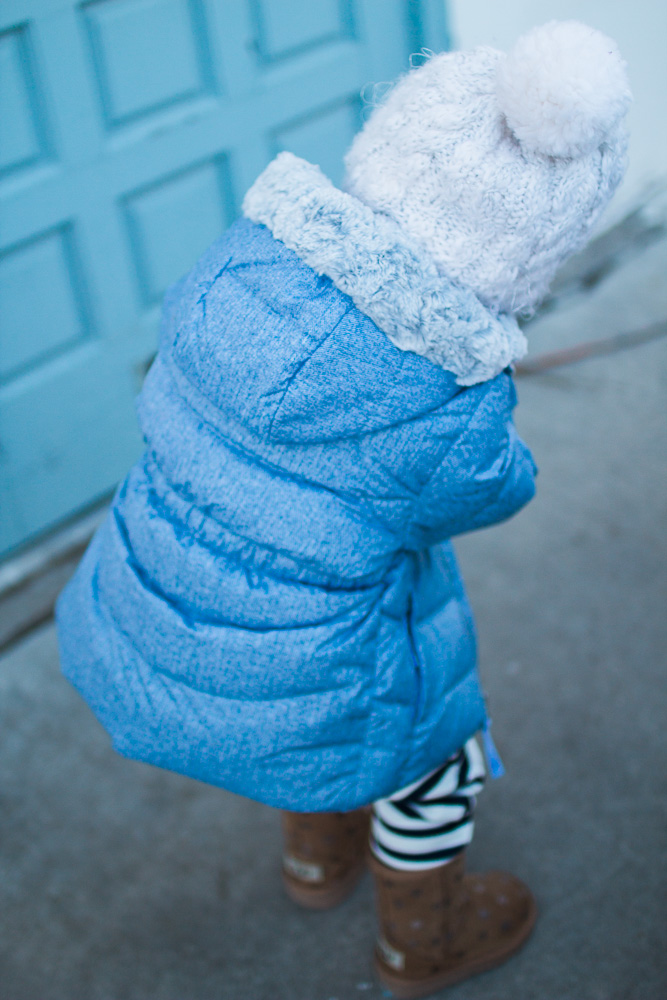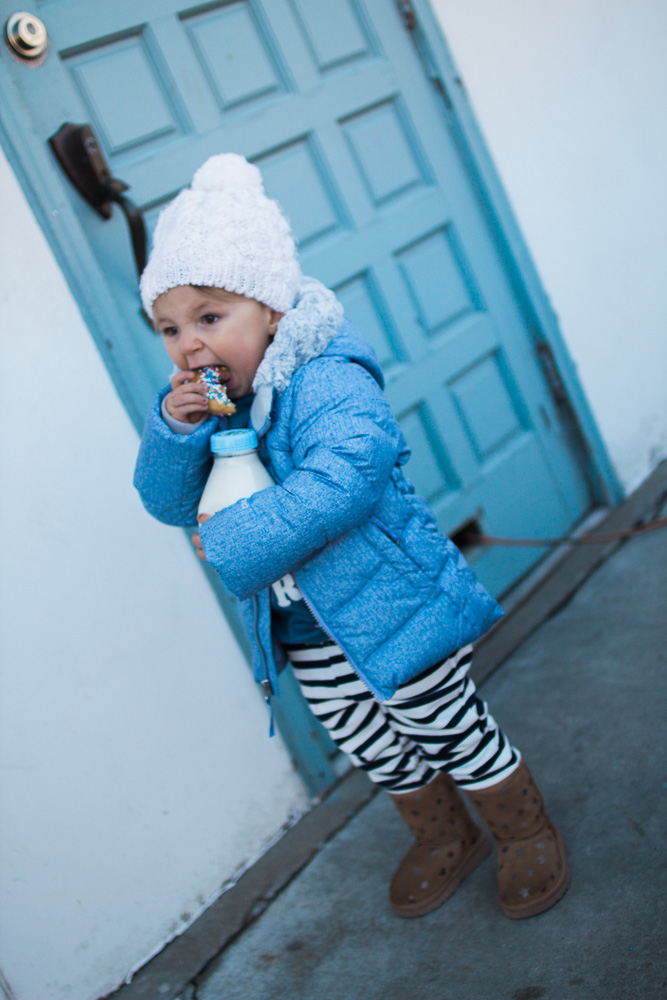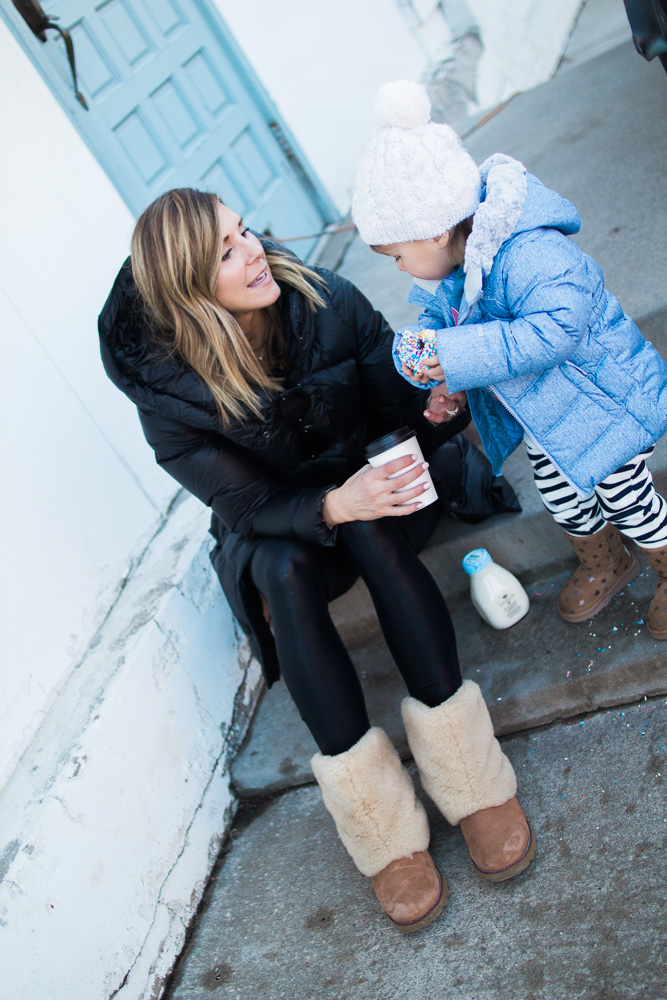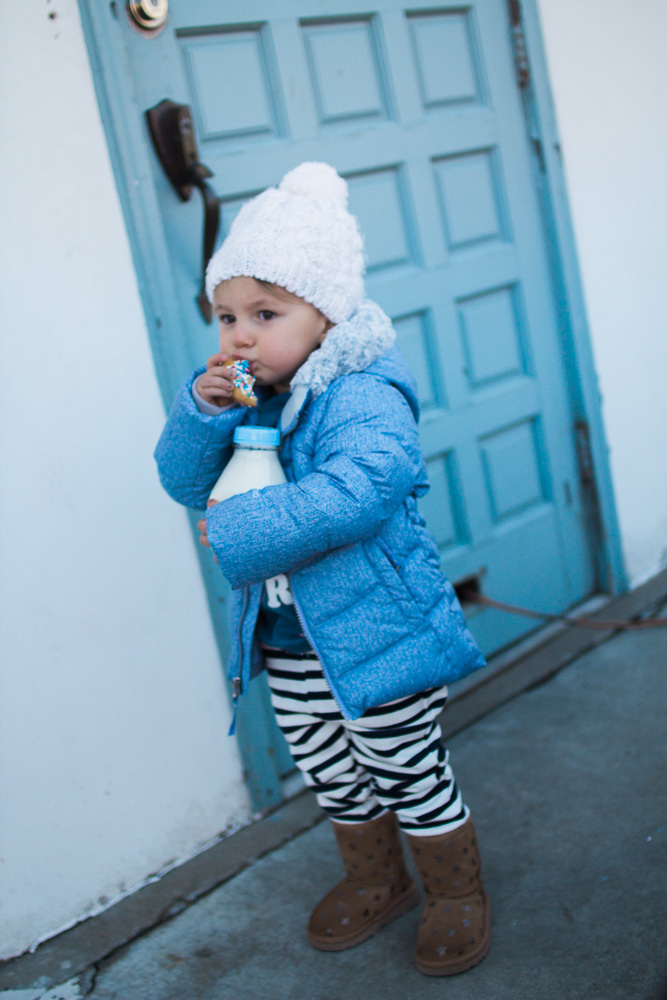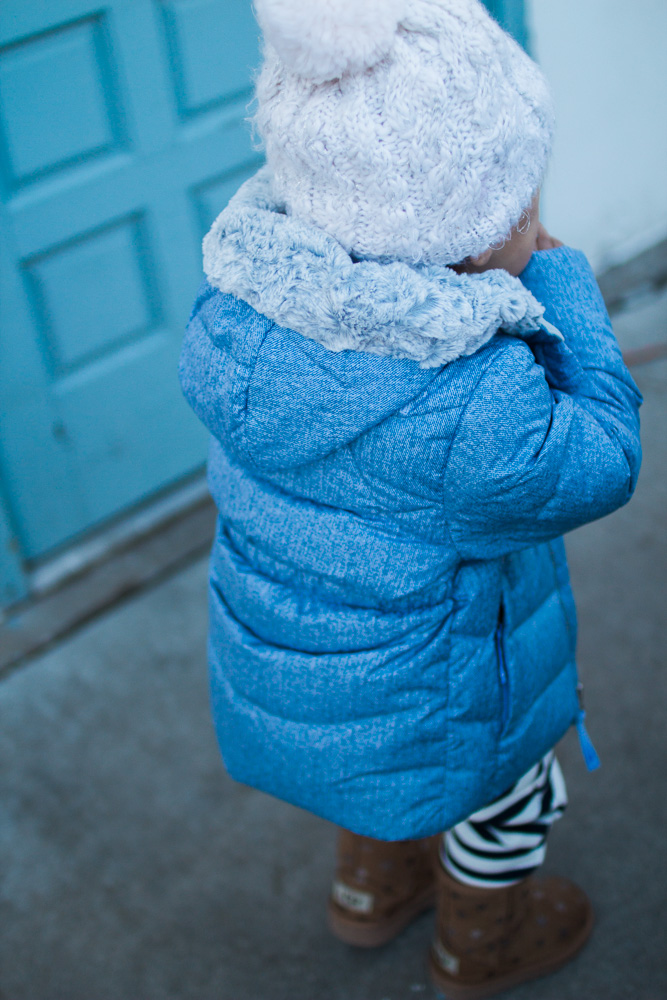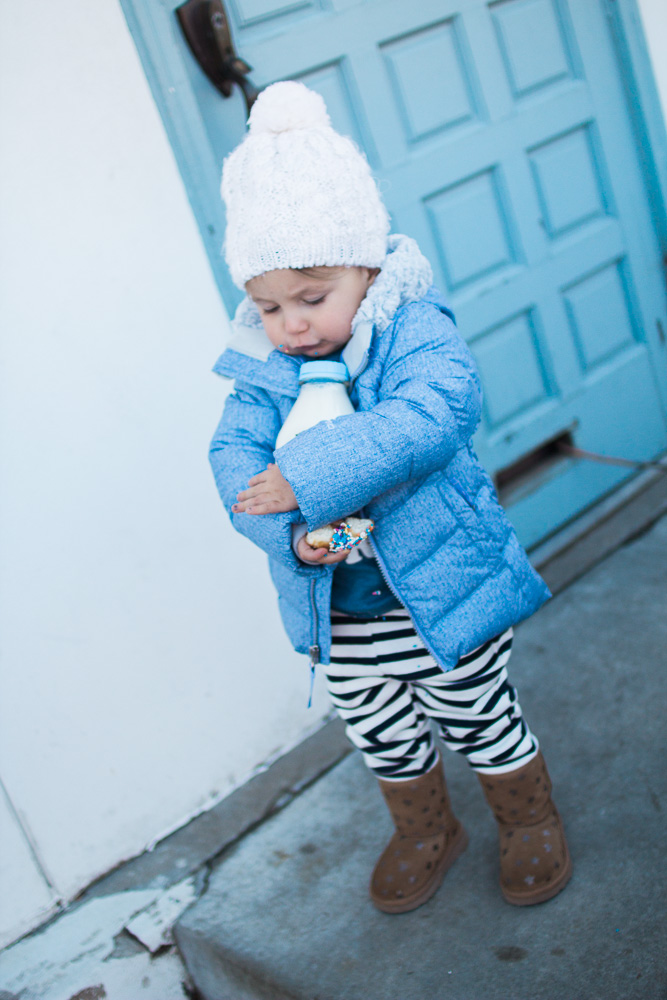 Outfit details: Sutton's look: Hoodie Sweatshirt similar here // The North Face Toddler Jacket // Stripe Harem Pants // UGG Snow Boots Becky's look: Puffer Coat similar here & here // Ugg Boots similar here & here // Leggings
I have been getting so many questions about Sutton's wardrobe and I wanted to share a few items that not only are cute, but also that we get so much wear out of. We love shopping for Sutton at Nordstrom because they carry so many great brands all in once place.
First up, shoes.
Sutton has been wearing these shoes since she was an infant-these are the one shoe that will stay on, plus are adorable.
I got this pair of boots for her last year (sized up) and she still fits in them. We got her the soft sock liners for winter time. I am tempted to get another color, she wears them so much.
These sneakers Sutton wears to school/daycare. They look cute with everything and my husbands' favorites.
Her UGG boots (pictured above) were a no brainer for winter and a mom's best friend for how easy they go on and off. Also love these and these ones.
These owl shoes were and are still another favorite of hers. She asks to wear them on a daily basis.

A puffy coat.
Another essential. Love this one and this one!
One of Sutton's most worn items is a fleece jacket. Love this one and this bomber one.

Sweatshirts/Sweaters.
Sutton wears sweaters/sweatshirts most days. A few favorites here, here and here.
Sutton also wears comfy joggers and leggings most days. Love these and these.

A warm fuzzy robe.
I know a robe for a 2 year old sounds silly, but Sutton really loves hers. We got this as a gift and Sutton begs to wear it the second we get her out the bath because she is cold. It's so cute because she looks like a mini adult wearing it while she brushes her teeth. This one fits 2-4, so it will fit for quite awhile.
In collaboration with Nordstrom.
S H O P  M O R E  O F  O U R  F A V O R I T E S   P R O D U C T S  F O R
S U T T O N  F R O M  N O R D S T R O M  B E L O W !