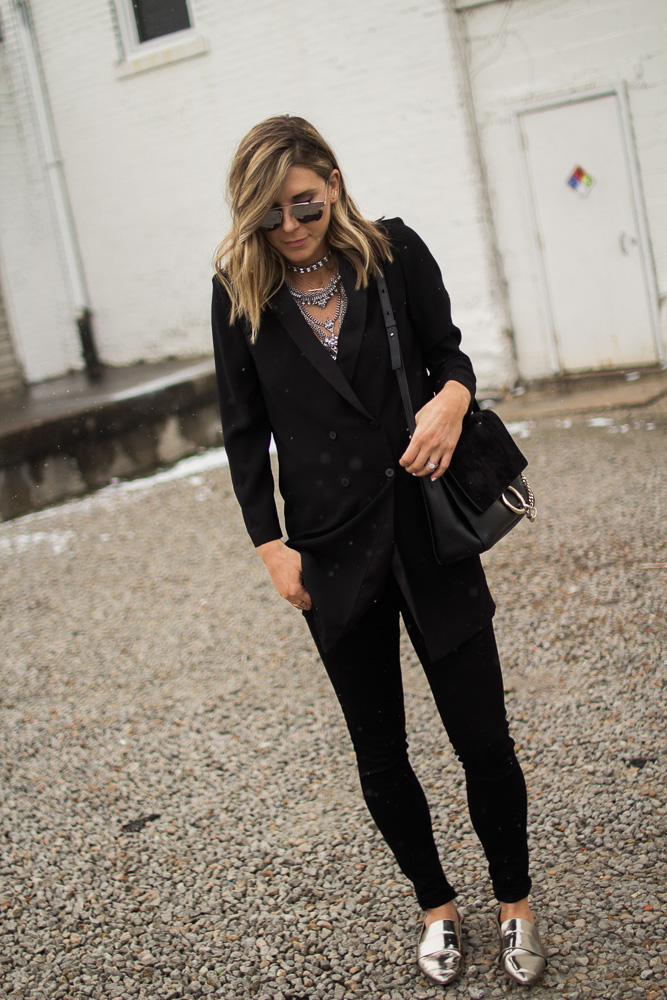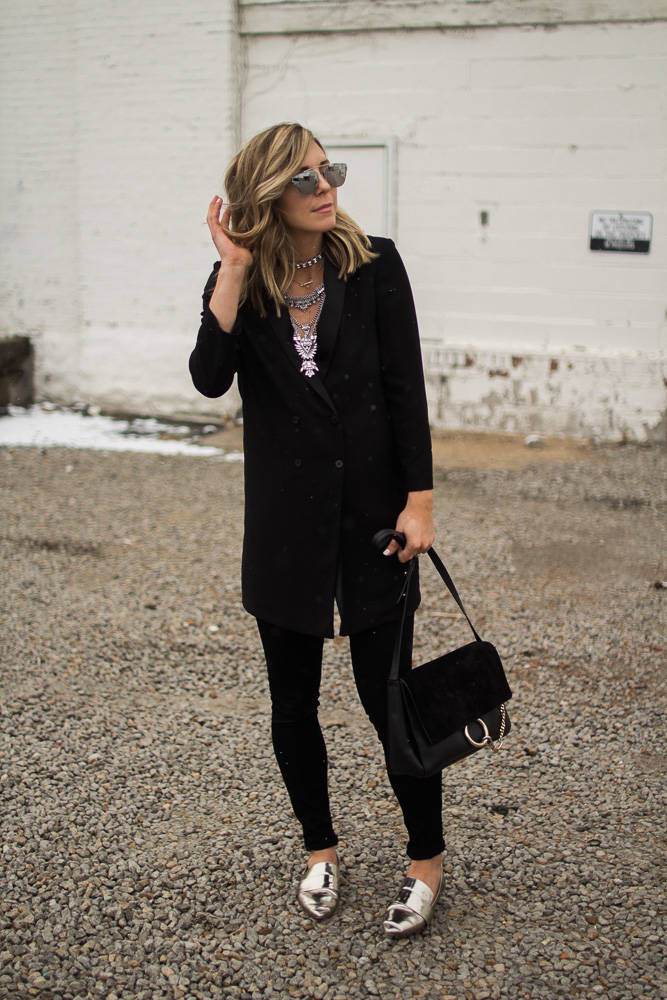 This year we don't have any office Christmas shindigs to endure enjoy but there are still a few fun festivities worth planning outfits for! I'm trying to take a minimalist approach to dressing this holiday season by sticking to easy silhouettes, luxe fabrics with added pops of textures and this outfit from Nordstrom happens to fit the bill just right!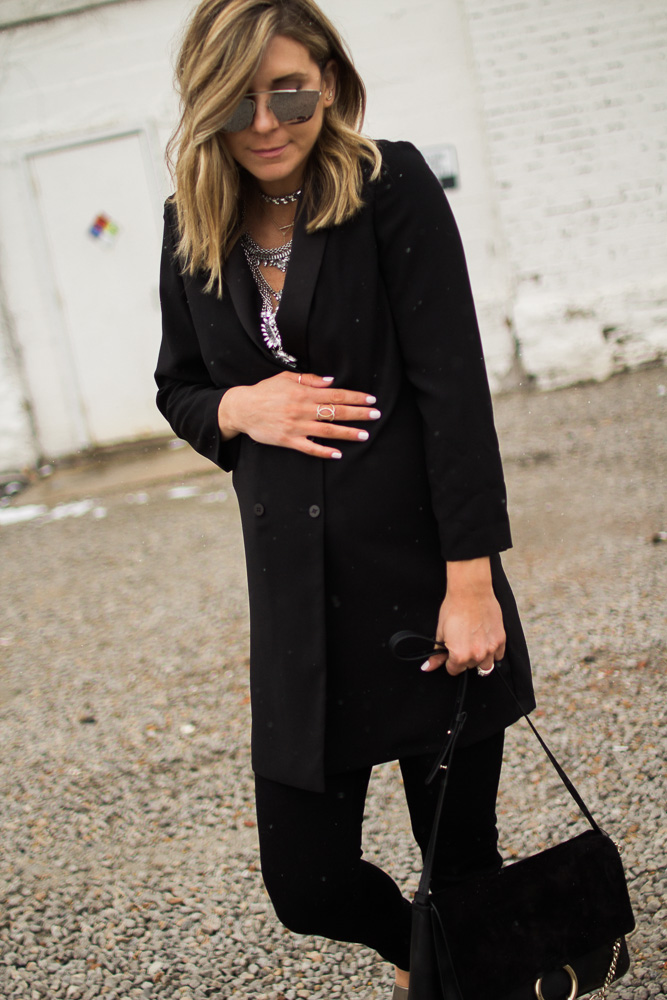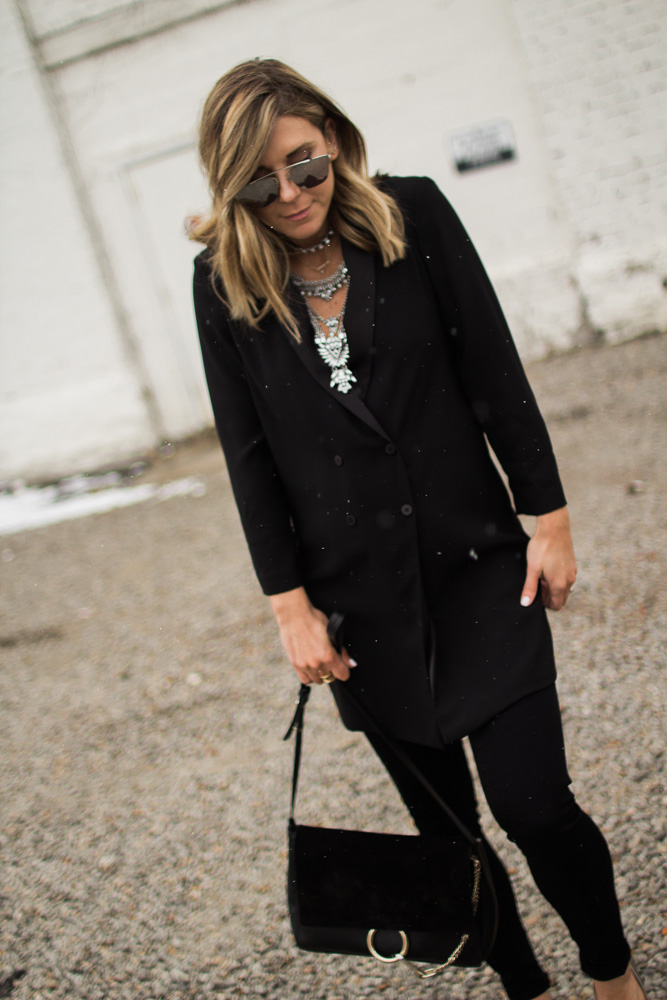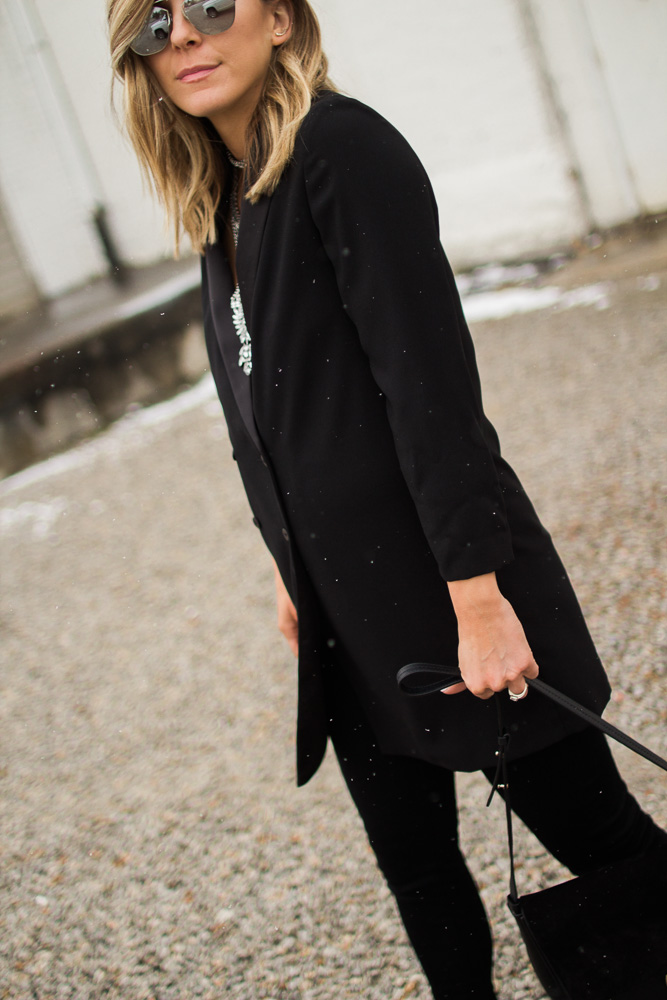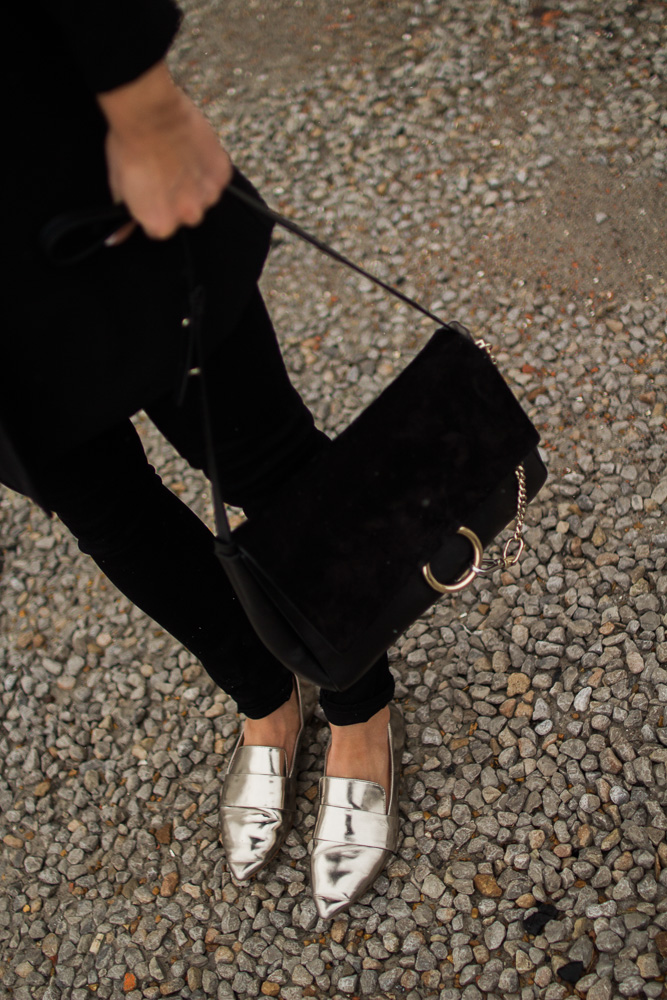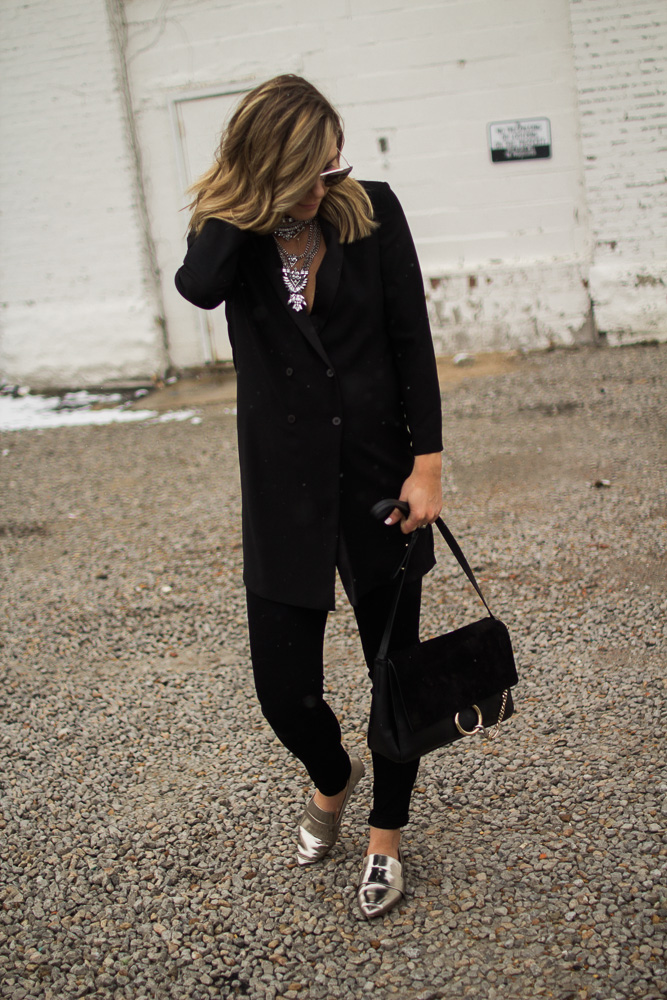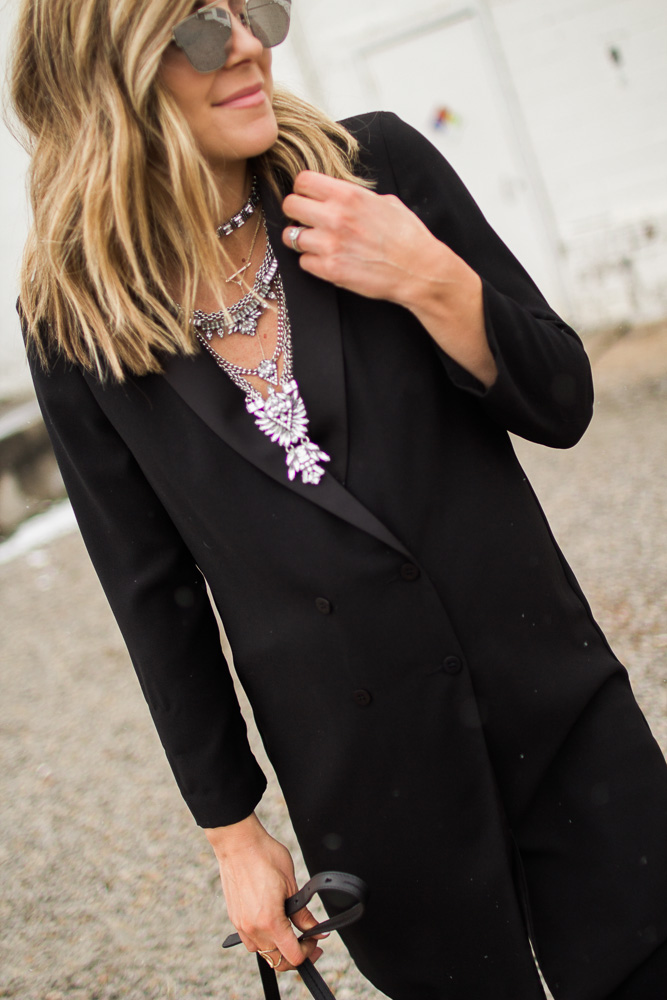 Topshop Blazer // AG Skinny Jeans // Madewell Loafers similar here // Chloe Faye Bag // Statement Necklace
My motto is always start with the basics and use your accessories to dress things up. I love the contemporary, minimalist vibe of this look. It's the perfect amount of both polished and laid-back for a family dinner, drinks out with friends or a holiday house party. I have this exact same Topshop blazer from Nordstrom in pink and off-white as well, I love it so much. It can easily be dressed up or dressed down for more  casual outings and to wear beyond the holidays.
xx
A big thanks to Nordstrom for sponsoring this post.
M O R E   H O L I D A Y  L O O K S