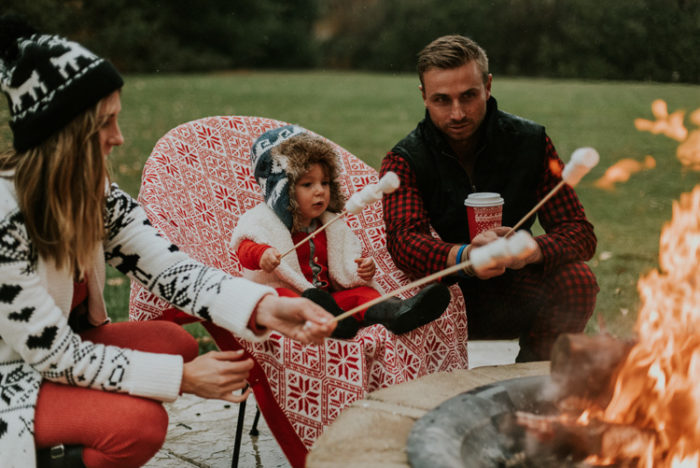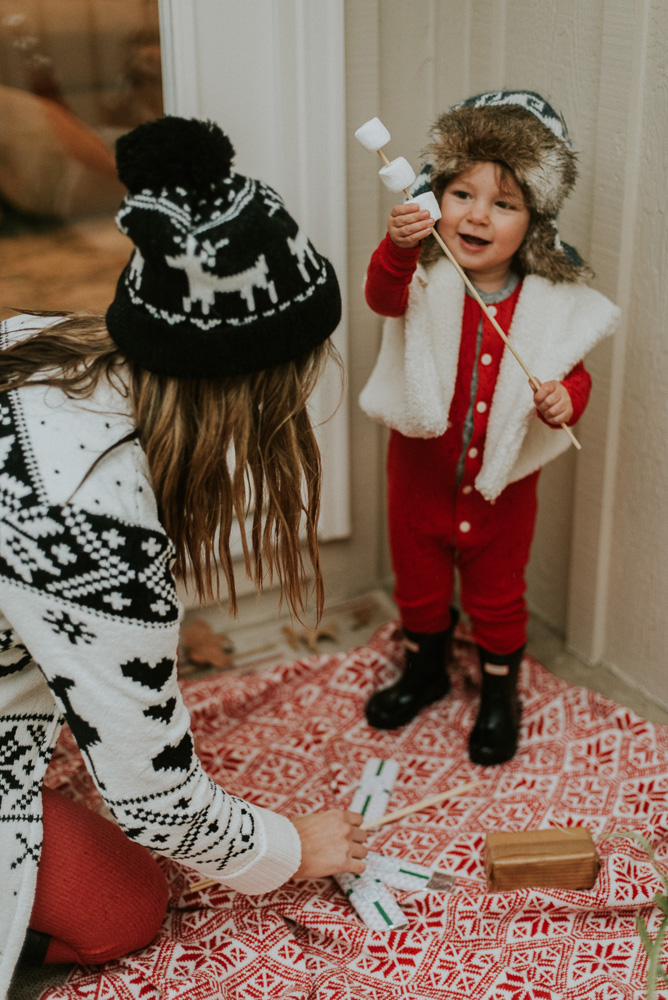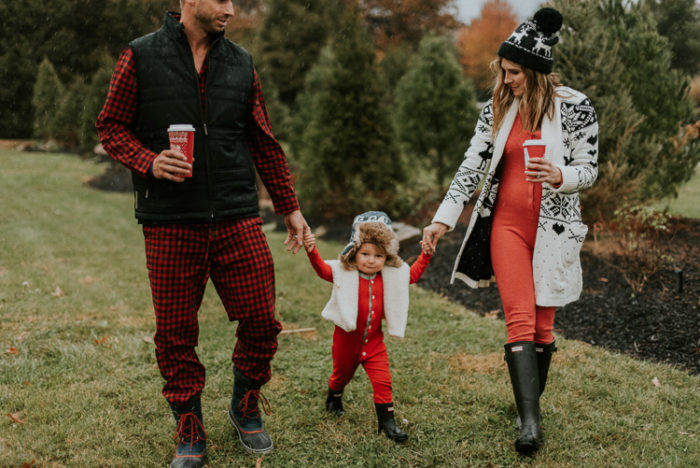 With Sutton being 2 this Christmas, she is definitely more aware of all of the holiday fun compared to last year! It makes the season all the more fun seeing her be so excited – she is obsessed with Elf on the Shelf, candy canes, and anything with Christmas lights! I know after the holidays end, and we get closer to baby boy's arrival in March, I will be settling in and going into nest mode. So, I want to make this a super fun time and do as many holiday themed activities with her as I can. It is a perfect time for us to start creating some holiday traditions as our family is growing.
Today I wanted to share all the things we plan on doing this December this holiday season!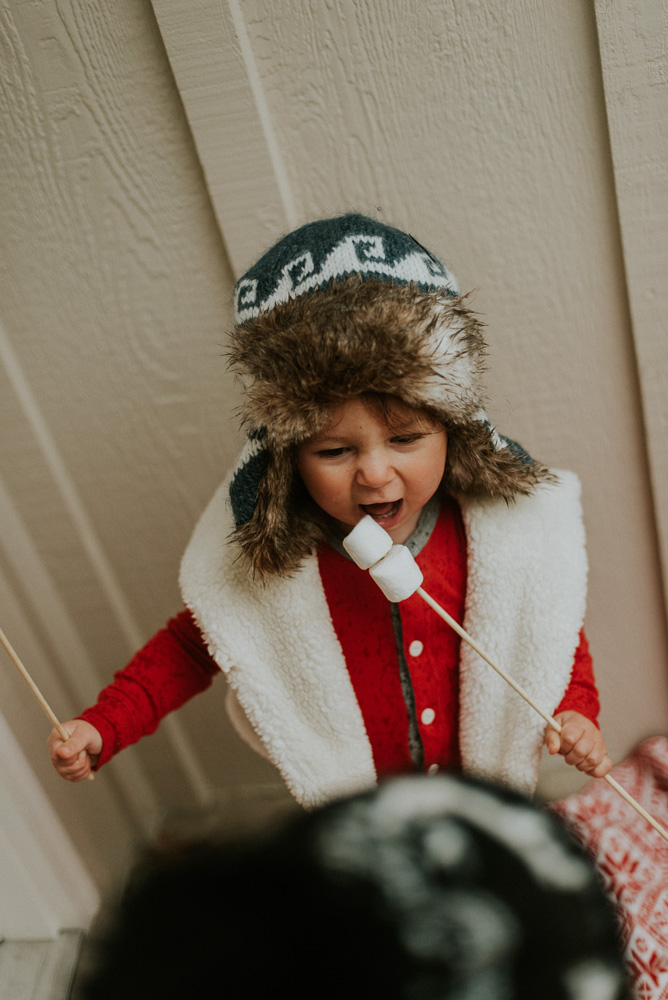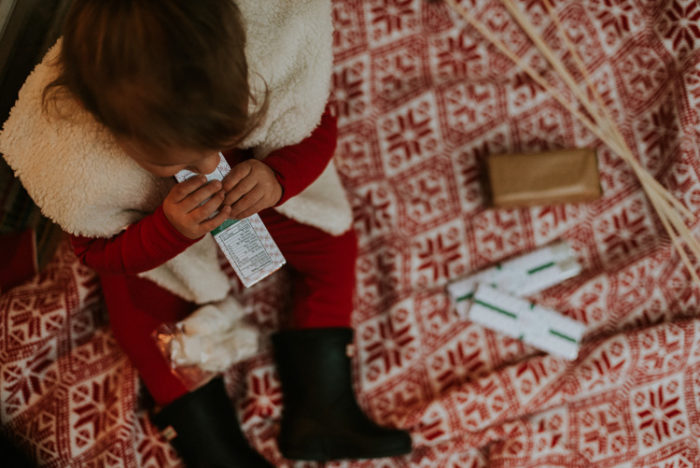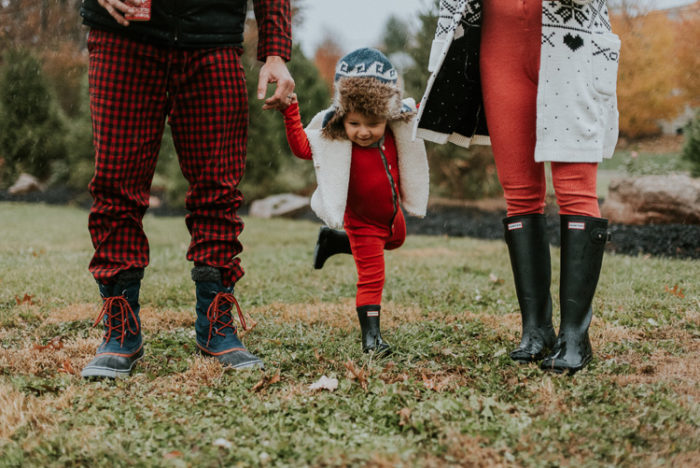 It started to rain but Sutton made the most of it!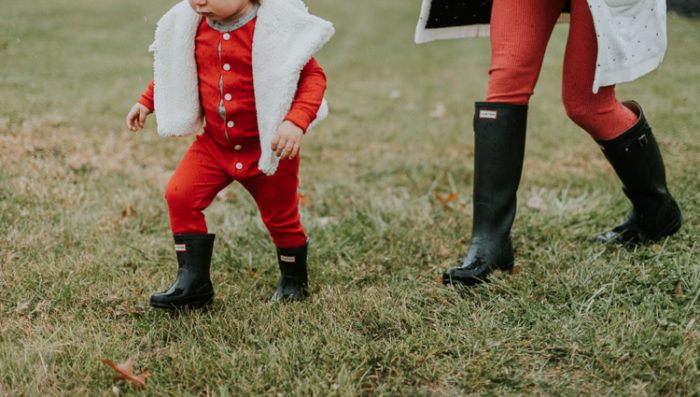 Her little mini Hunter boots-she wore this pair last season too! So great for kids.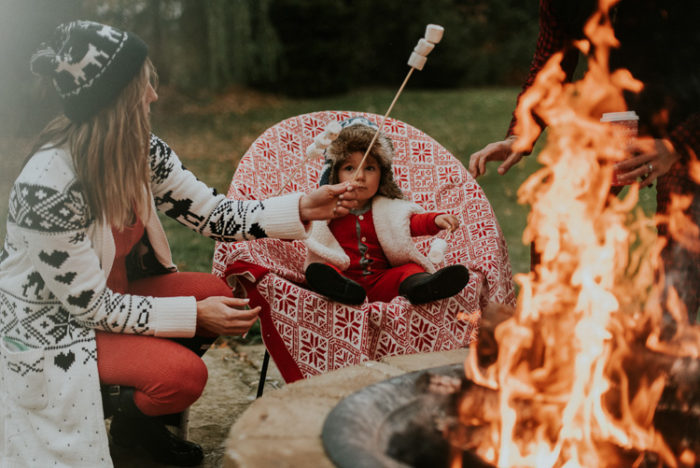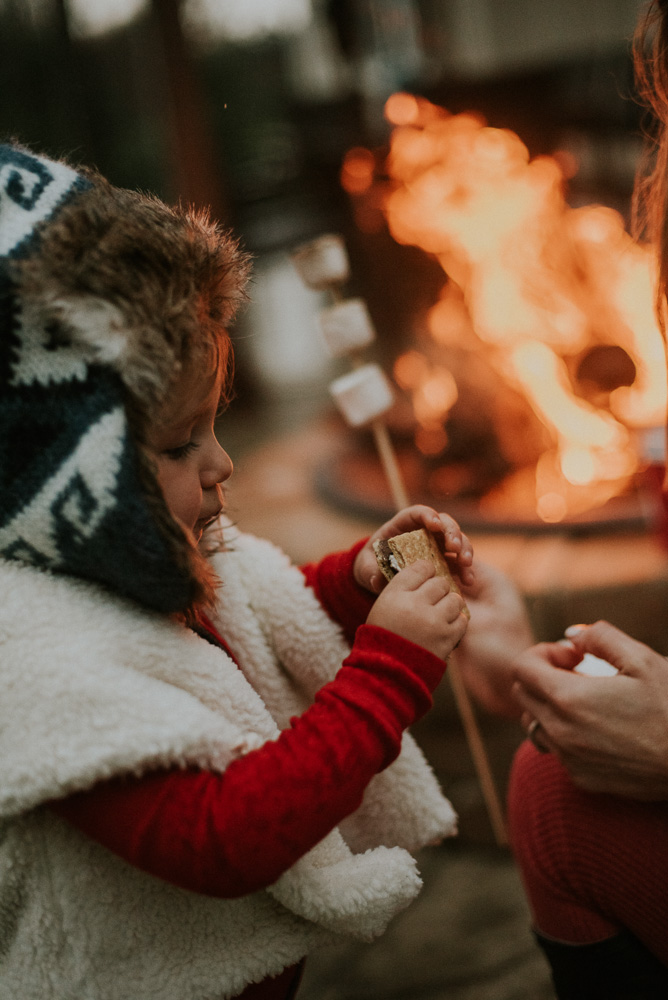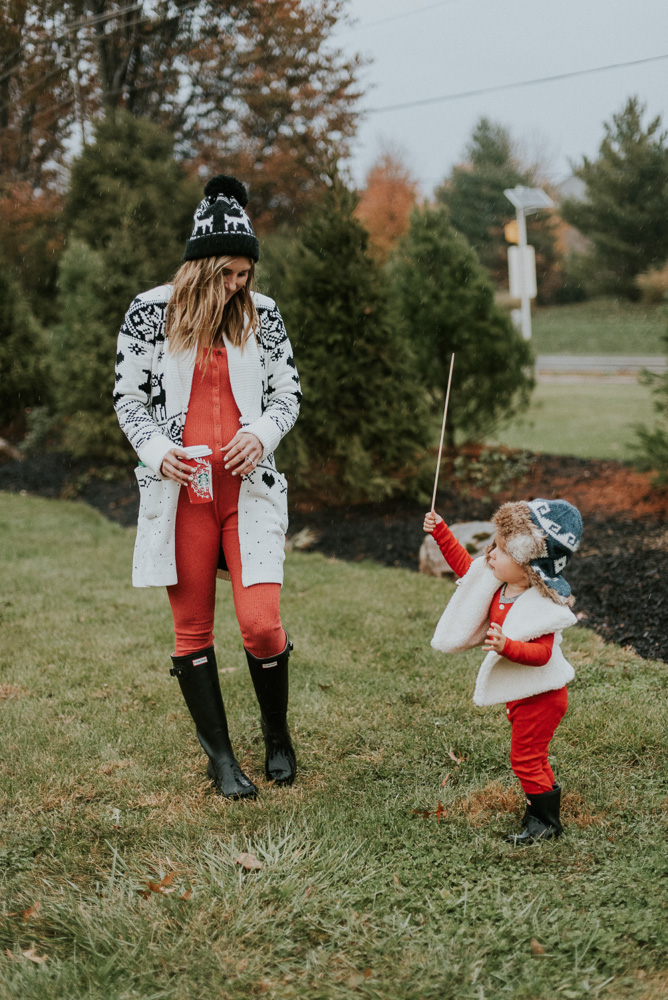 Her cute little bum in this pic.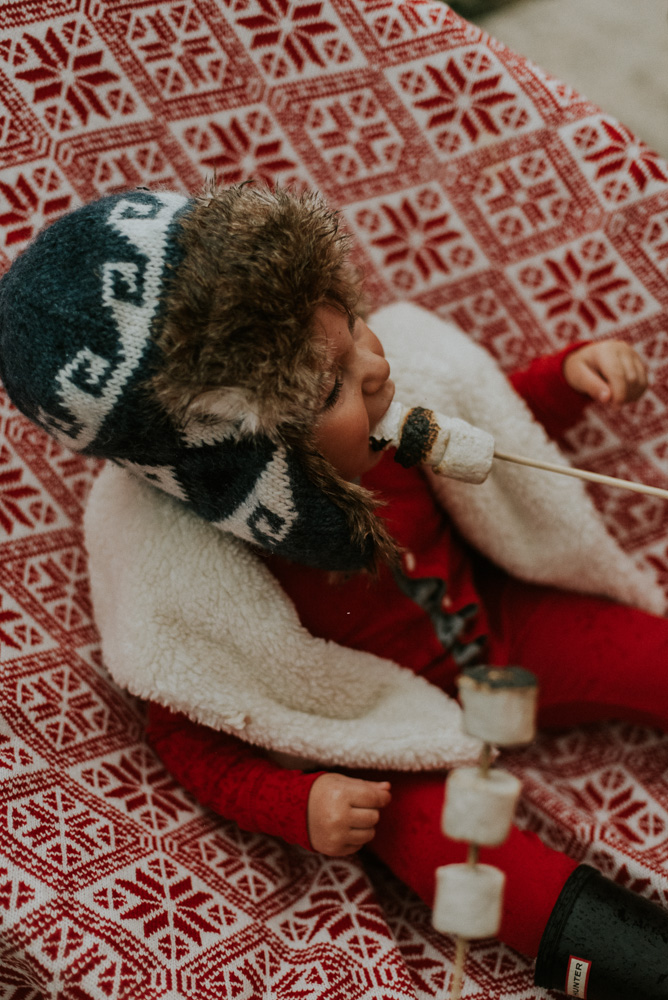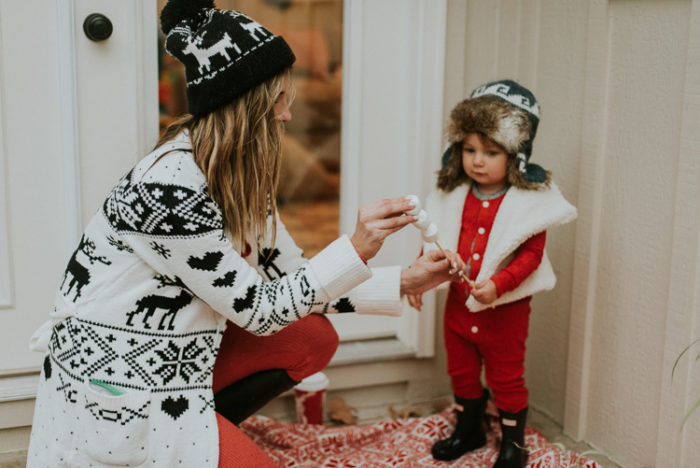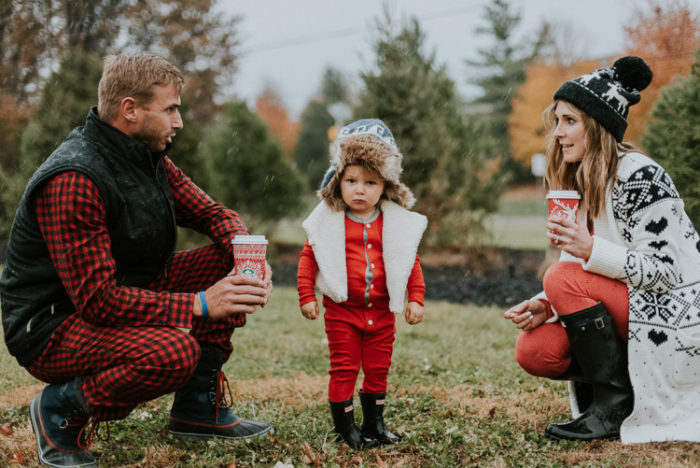 Sutton's face in this picture.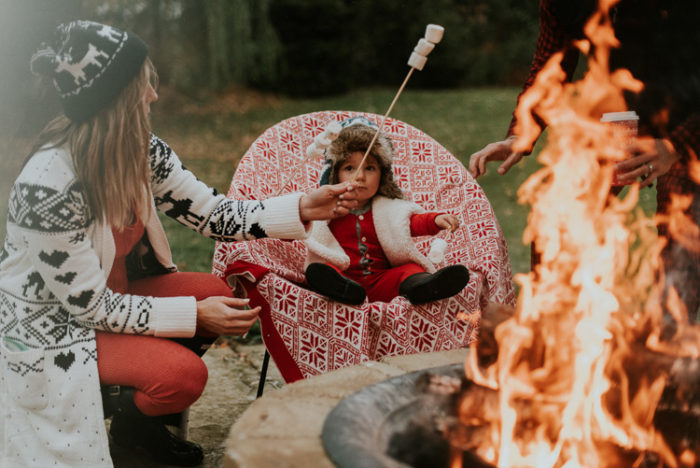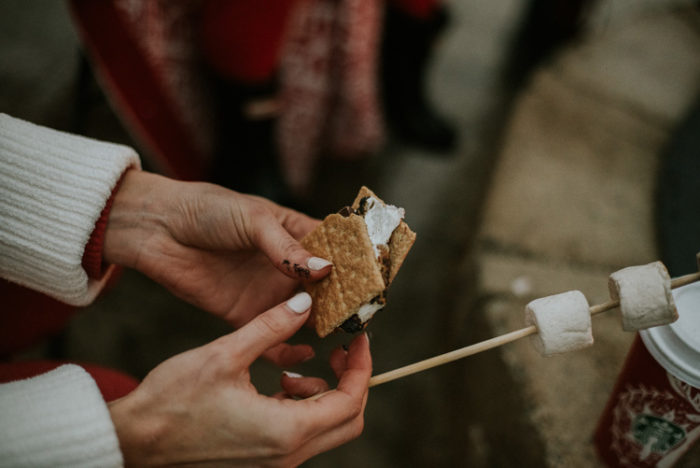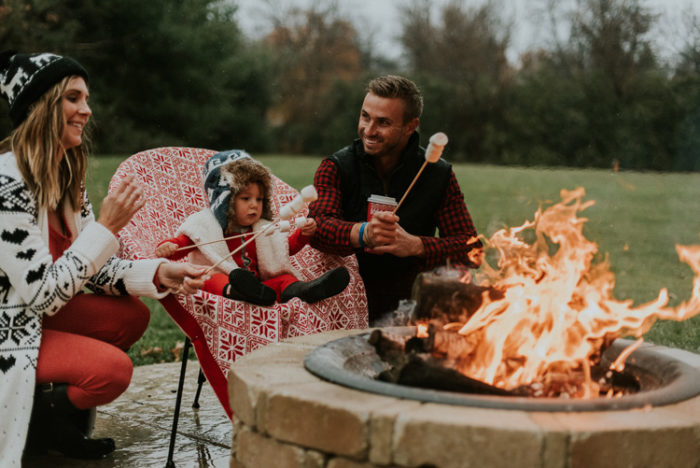 24 Things to do in December
Go out and look at Christmas lights
Bake cookies -check!
Pick out and put up the Christmas Tree -check!
Decorate the Christmas Tree -check!
Make and decorate gingerbread houses
Sing Christmas Songs -check check check
Visit Santa
Buy and donate toys for Toys For Tots -check
Help to wrap presents for friends and family
Make Reindeer Food
Make homemade Christmas color/glitter play dough (and scent it with peppermint)
Make popcorn and cranberry garland
Write a letter to Santa
Watch a holiday movie -Charlie Brown, Frosty the Snowman, Home Alone (if Sutton let's us)
Eat Candy Canes
Hang stockings on the mantle or banister -check
4 words – Elf on the Shelf
Address and Mail holiday cards -check
Go to a holiday parade
Make cards and gifts for teachers
Pick a special family ornament for the year
Have a Random Acts of Kindness Day(s)
Make snow globes
Make s'mores in your backyard and wearing Christmas PJs -check 😉
What are some of your favorite things to do around the holidays?
xx