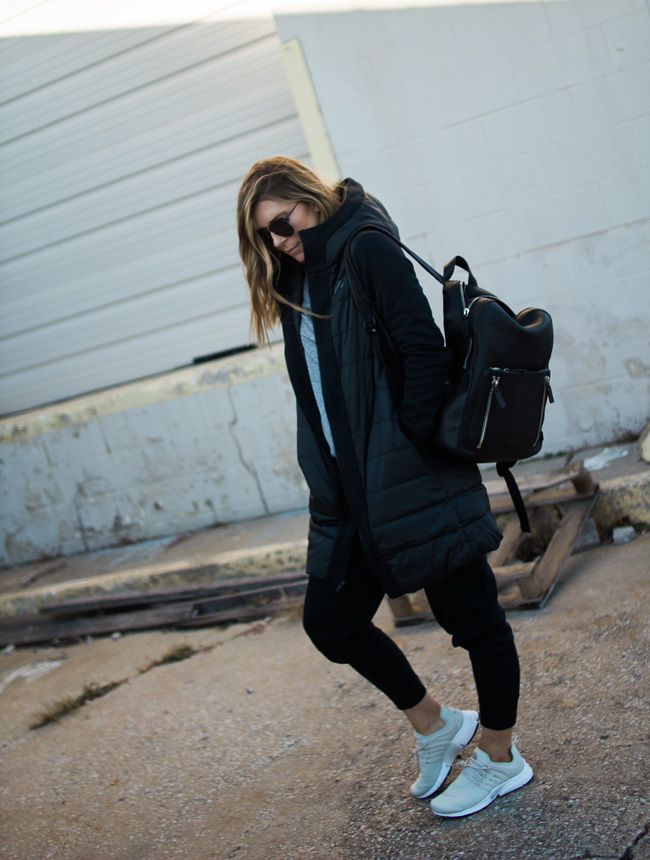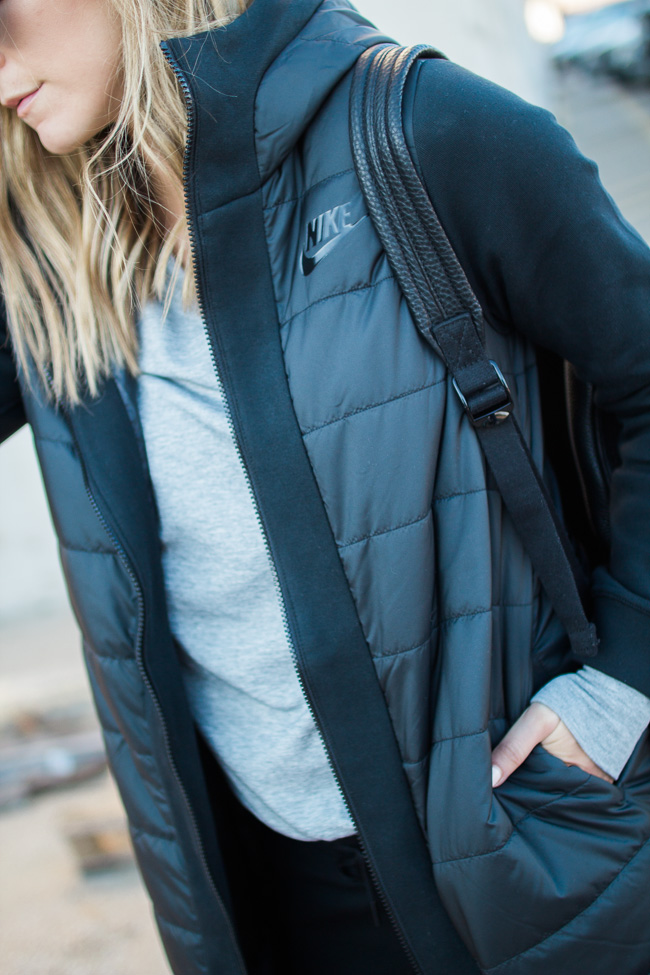 Looking to get a head start on your New Year's resolution? Determined not to gain the "holiday five" this year? Read on to see my top 5 tips for staying healthy during the holiday season…

Make Time to Get Moving Every Day
Even Michelle Obama makes the time. I choose to get my workout done in the morning. Right now, with my schedule, the best time for me is in the morning. I prefer a class, where I am told what to do and don't have to think about anything else. If I am home with Sutton and can't get to a class, I will take her for a jog with our jogger stroller or do a youtube video when she naps.
Bring a Lower-Calorie Dish to the Party
You know there will be so many yummy, indulgent dishes at the holiday. Be the person that brings the healthy option. Everyone with secretly (and not-so secretly) thank you. Try or create a new holiday recipes, there are so many low-calorie versions of your favorite holiday dishes.
HYDRATE HYDRATE HYDRATE
Winter is a time for holiday parties brimming with high-sugar cocktails and salty finger foods; not to mention high stress and a lack of sleep. Keeping up with your life, workouts, and social events is hard enough. Don't add dehydration headaches, muscle fatigue, and dizziness into the mix.
Don't Drink Up Your Calories
So easy to drink an entire days worth of calories in drinks at your next holiday party with all the sugary, calorie filled drinks. Instead of sugar-laden cocktails, choose lower-calorie drinks like a white-wine spritzer, light beer, red or white wine, flavored vodka with club soda, or tequila on the rocks with lime.
Be a Little Forgiving on Yourself
It's easy to feel like we are completely failing at our health goals at this time of year, so it's important to remind ourselves to be a little bit more forgiving of ourselves.
This season is about joy, celebration, festivities and togetherness, with the odd little bit of indulgence thrown in here and there. Life is about balance, and it's crucial that we don't beat ourselves up if we have an off-day or indulge in too much bread pudding.
At the end of the day, is one extra piece of pie and one missed yoga class really going to harm you in the greater scheme of things?
I highly doubt it — as long as we make sure that the yoga mat is ready to roll out come January!
Lastly, there's nothing like buying your favorite cute/cool workout clothes to get some extra motivation to go workout! I teamed up with my friends over at
JackRabbit
to share some of my favorite workout clothes for gym to street.
I have worn this Nike jacket non-stop since I got it. It's perfect to wear from the gym to running errands.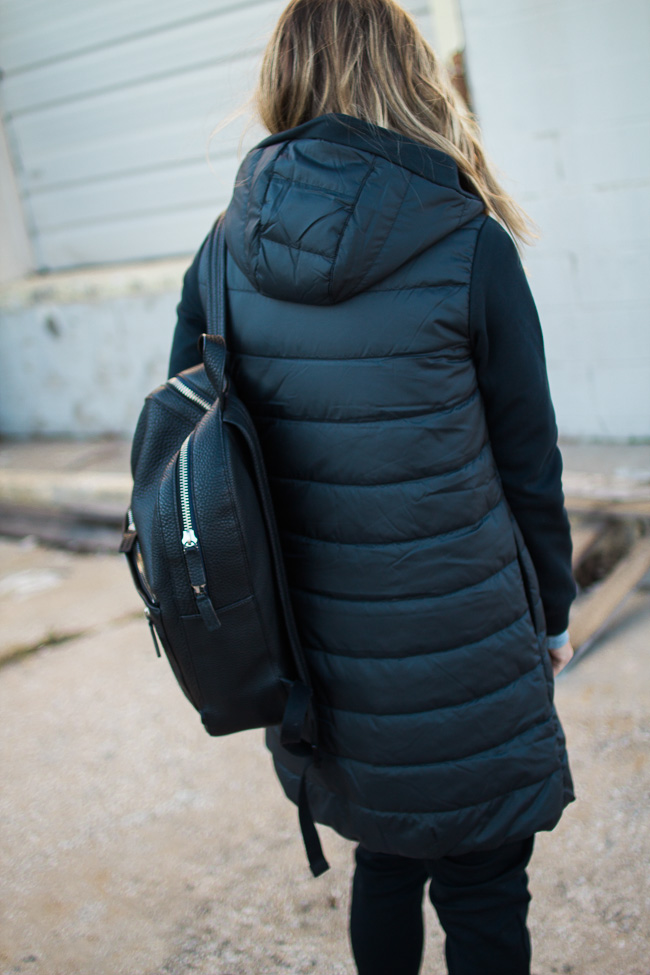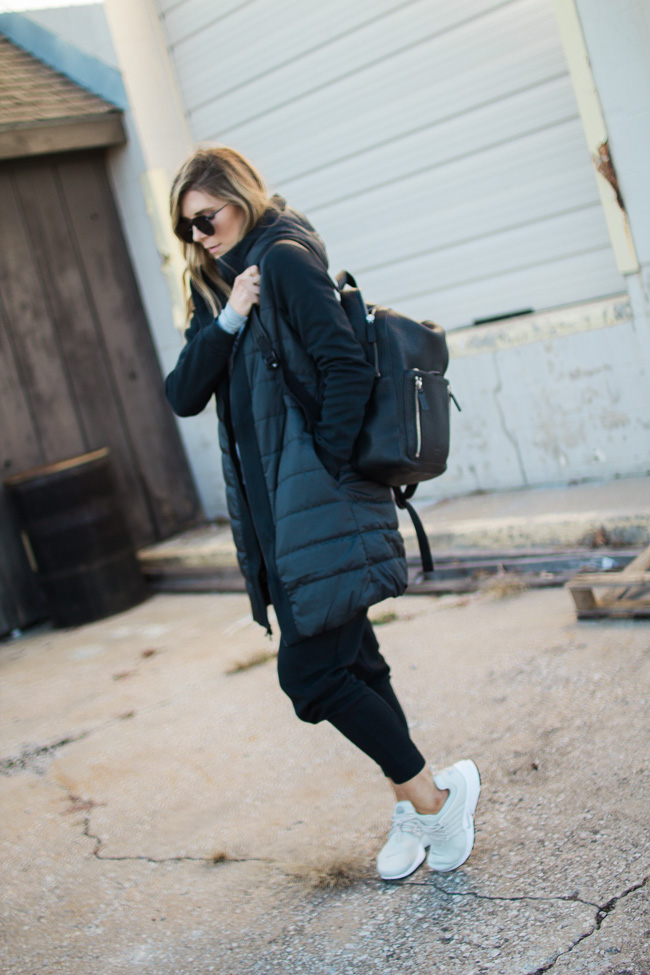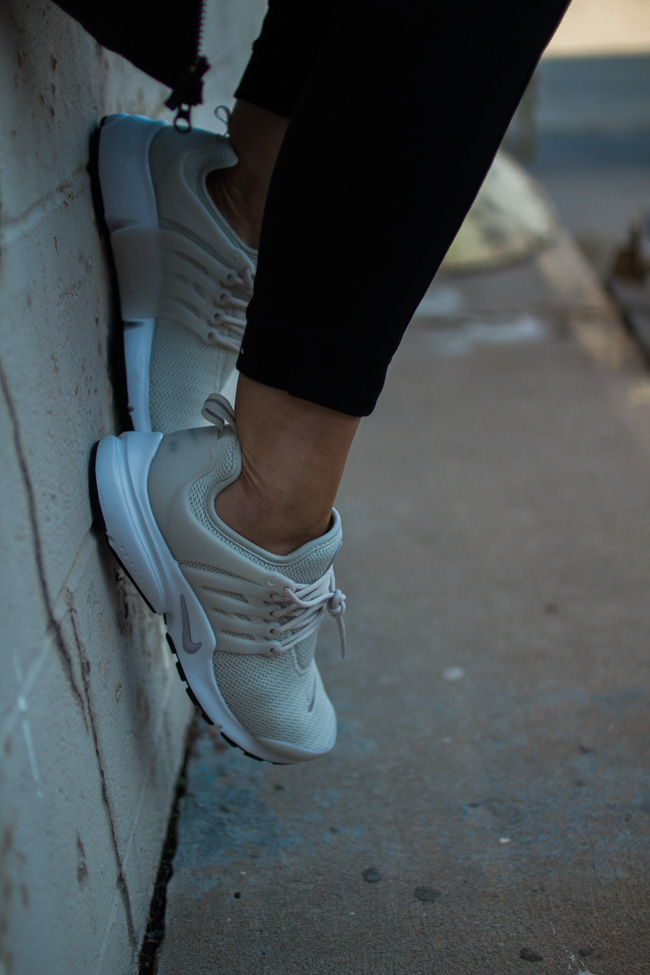 I love these new Nike Presto sneakers. I swear this style sells out so fast and so glad I found them stocked in my size.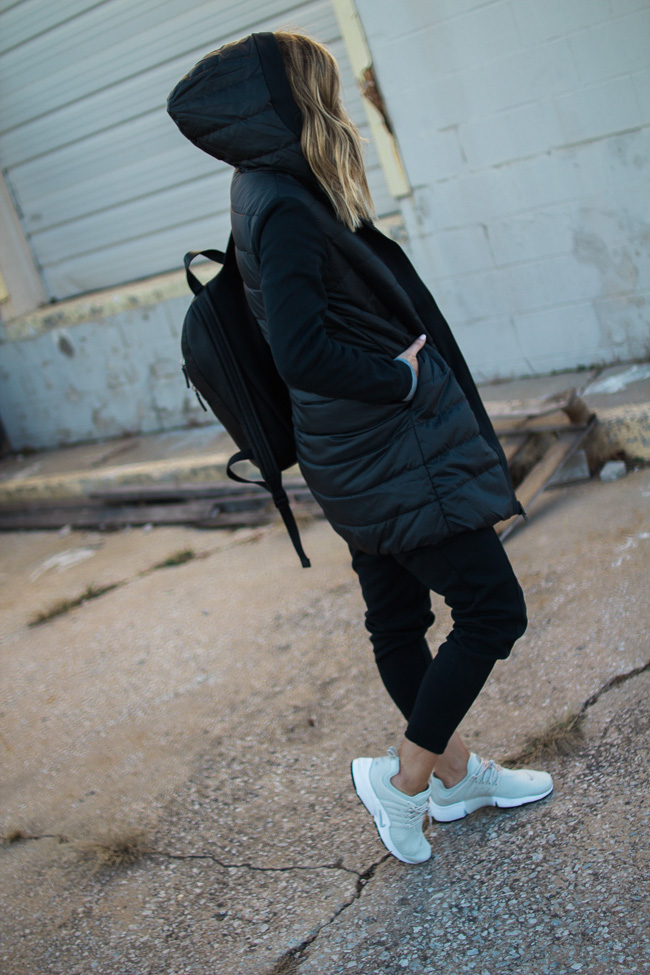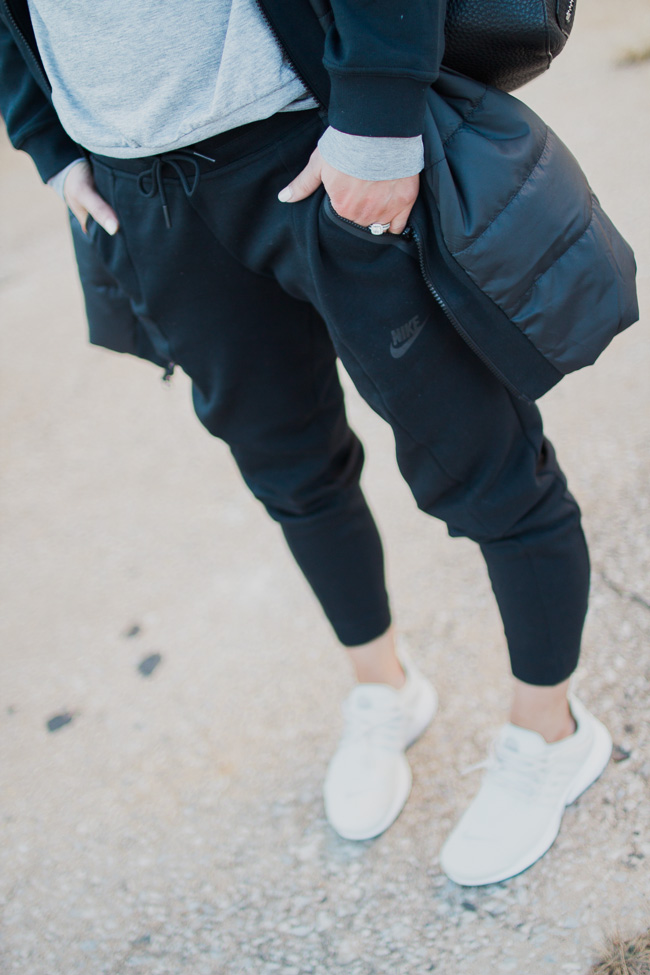 These Nike fleece joggers are so comfy. I love putting them on after gym class to run errands. Michael got a similar pair for himself!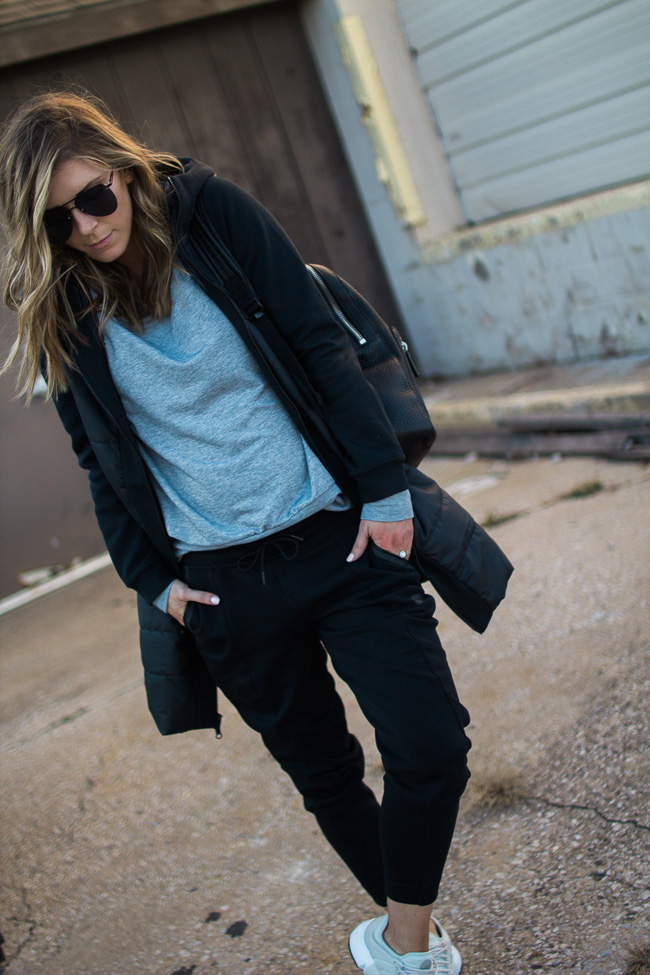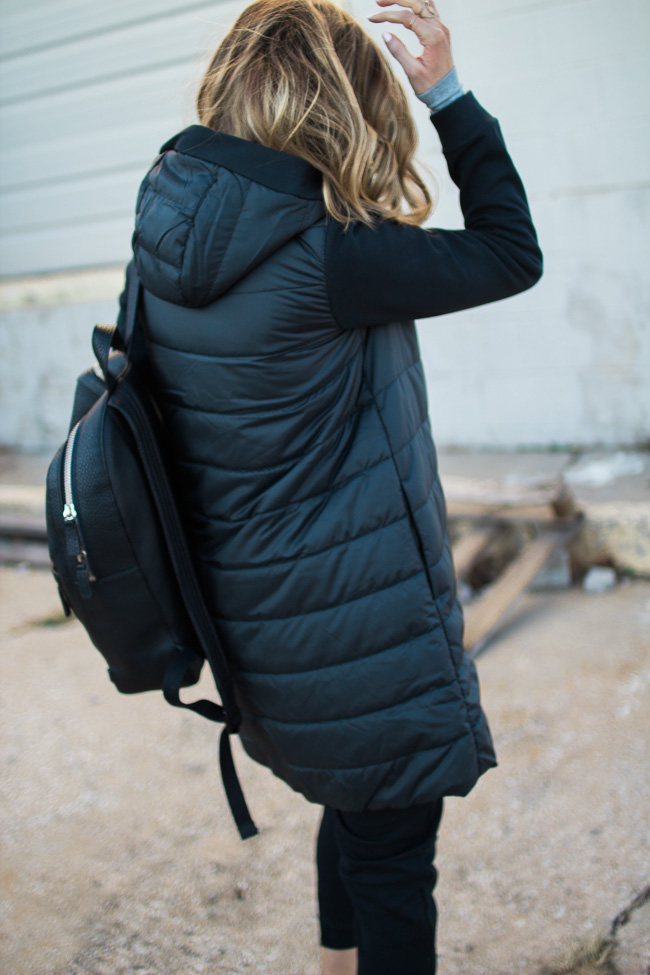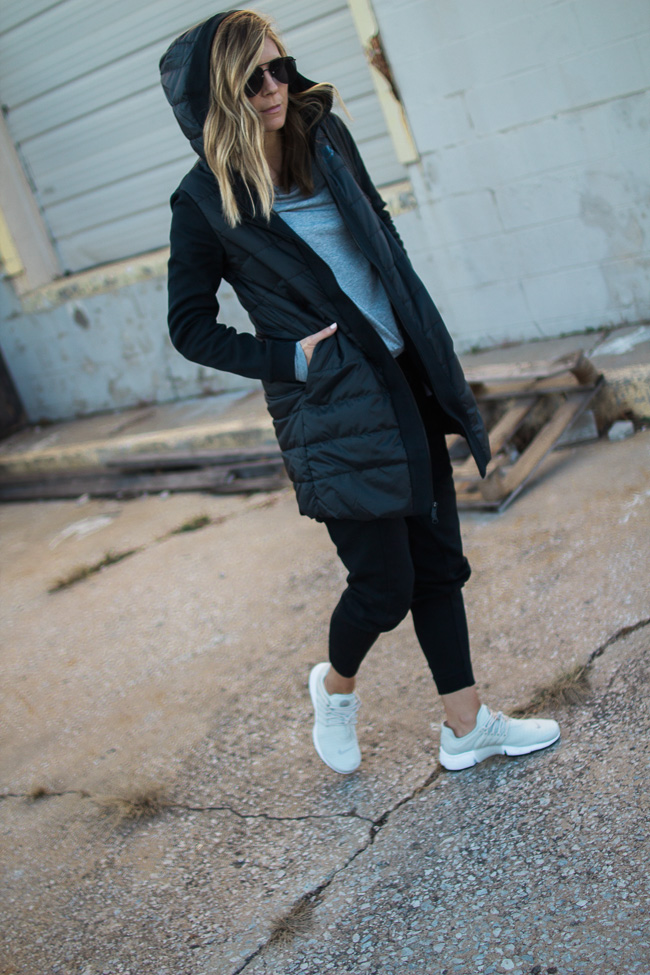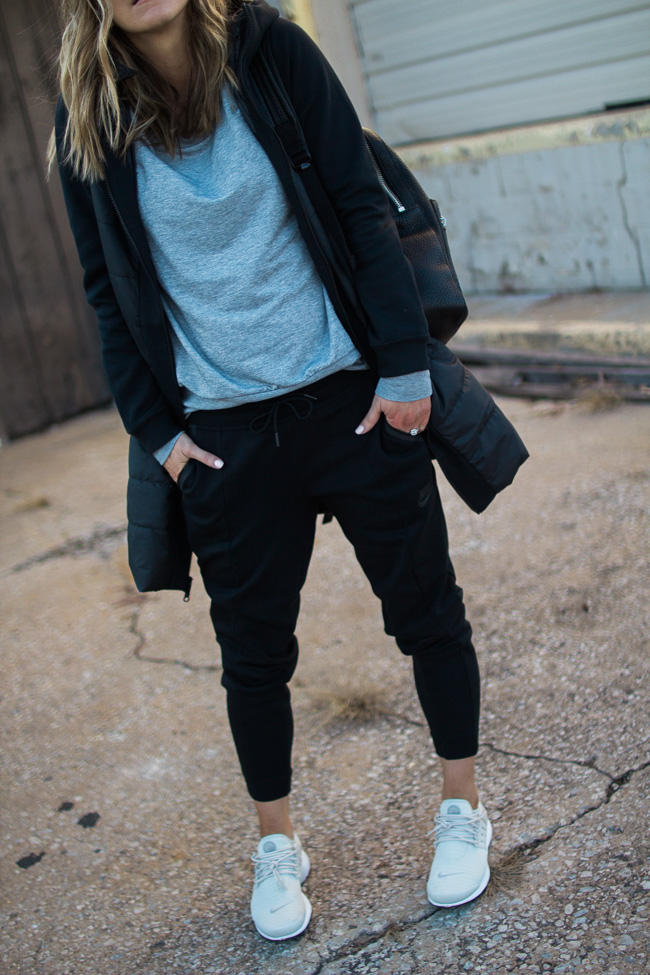 Nike Coat // Grey Sweatshirt // Nike Fleece Joggers // Nike Presto
xx
In collaboration with JackRabbit.
M O R E  F A V O R I T E  G Y M  T O  S T R E E T