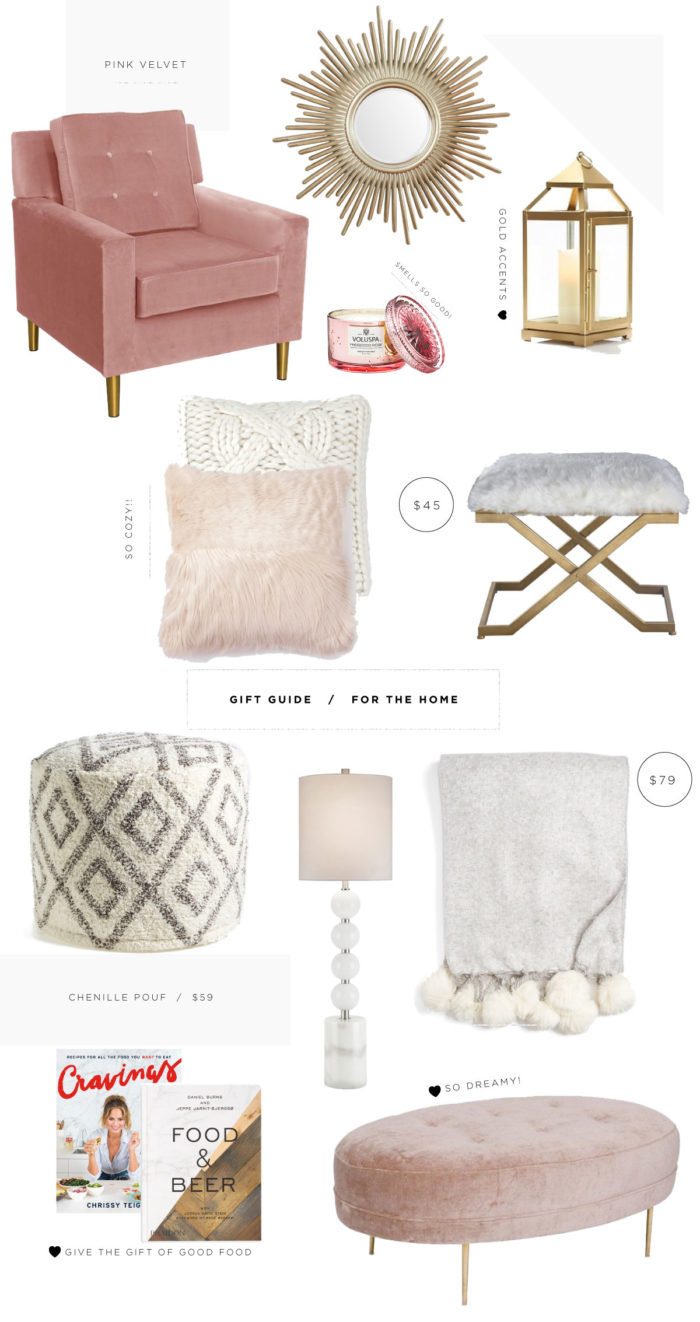 A gift guide for the home! This gift guide definitely has a few items from my list! I love asking for home decor because that is something I always need and makes for the best gift!
I am obsessed with this pink velvet chair. The one I ordered arrives this week!!
Gold accents are my favorite. This mirror is similar to the one over my bed and I love gold lanterns.
I love switching out my pillows to more cozy ones for the colder months. This faux fur one is under $50! and I love the cable knit for added texture.
This Voluspa Prosecco Rose candle smells amazing! Plus it look so pretty for added decor.
This gold bench is darling! Use two of them in place of a sofa or bench for an unexpected element.
This diamond pattern pouf is so cozy and cute and a steal at $59!
How cute are the poms on this throw? Under $100 and super soft!
I just got Chrissy Teigan's new cookbook and so excited to try. Love her on instagram! I also love this food and beer one. So pretty for display and the reviews were great!
This pink velvet bench is a dream! How pretty would this be for a bedroom? It's on my list!
xx
A N D  A  F E W  M O R E  F A V O R I T E S  F O R  T H E  H O M E