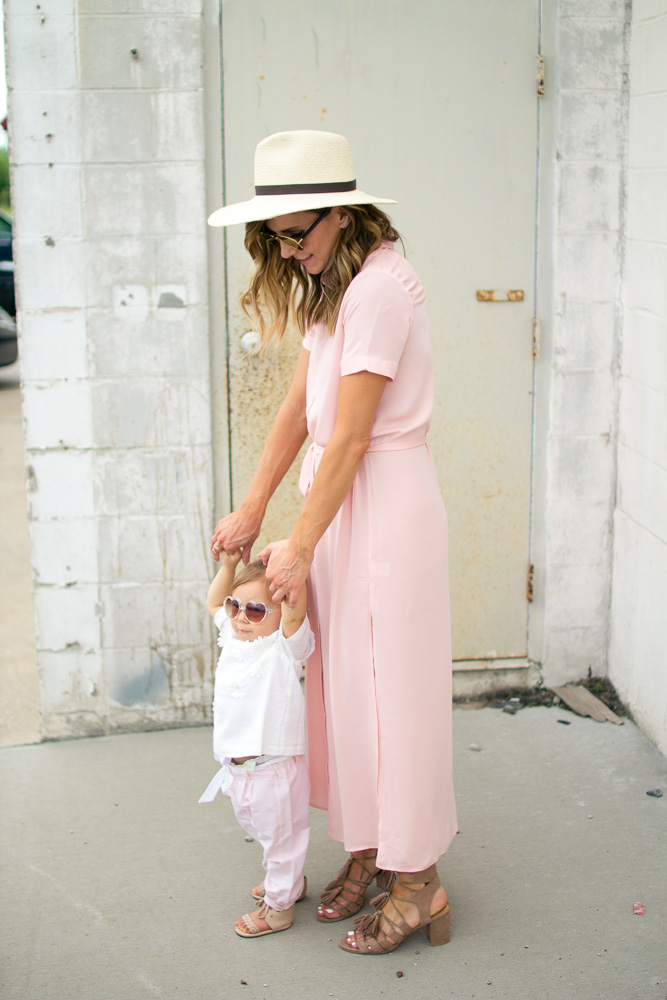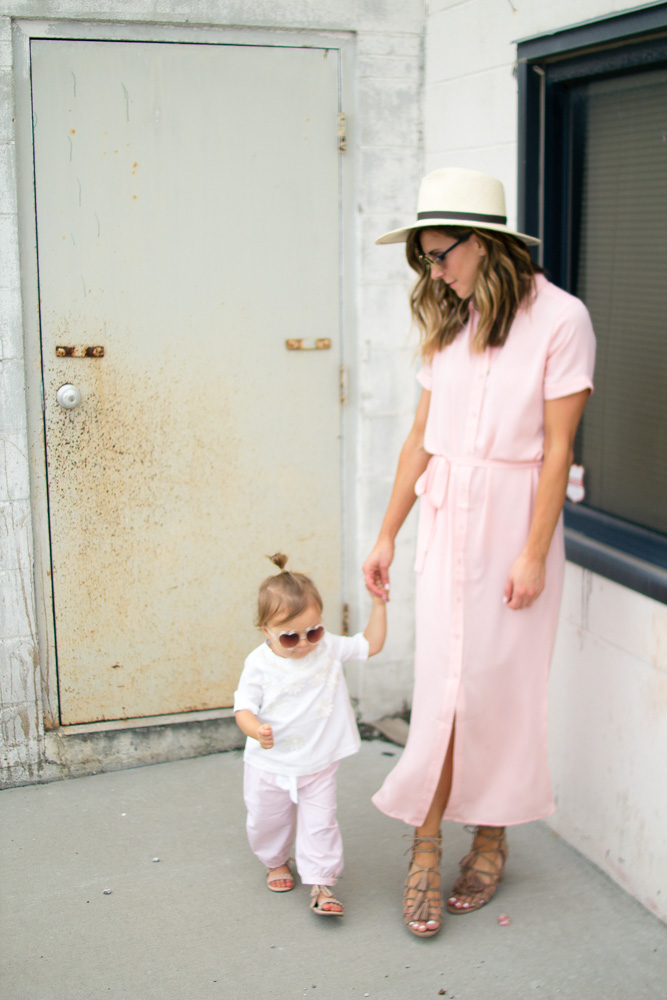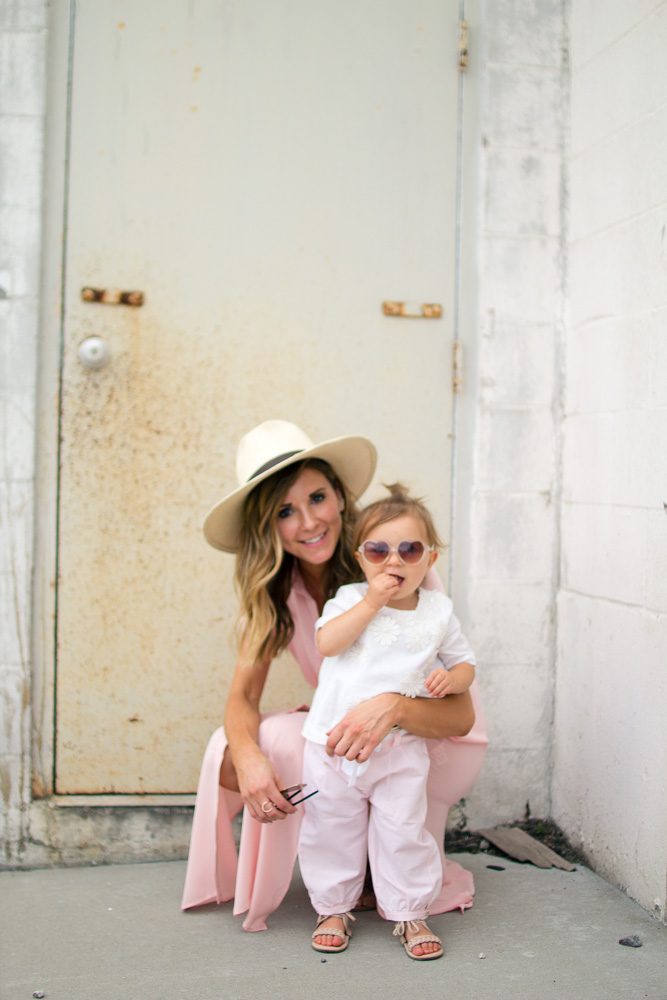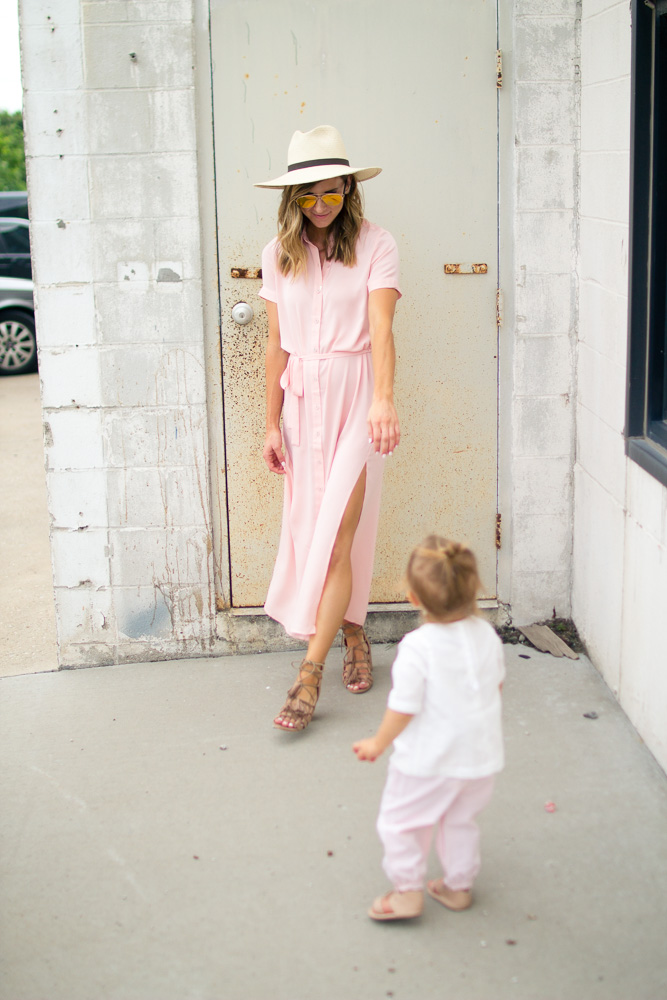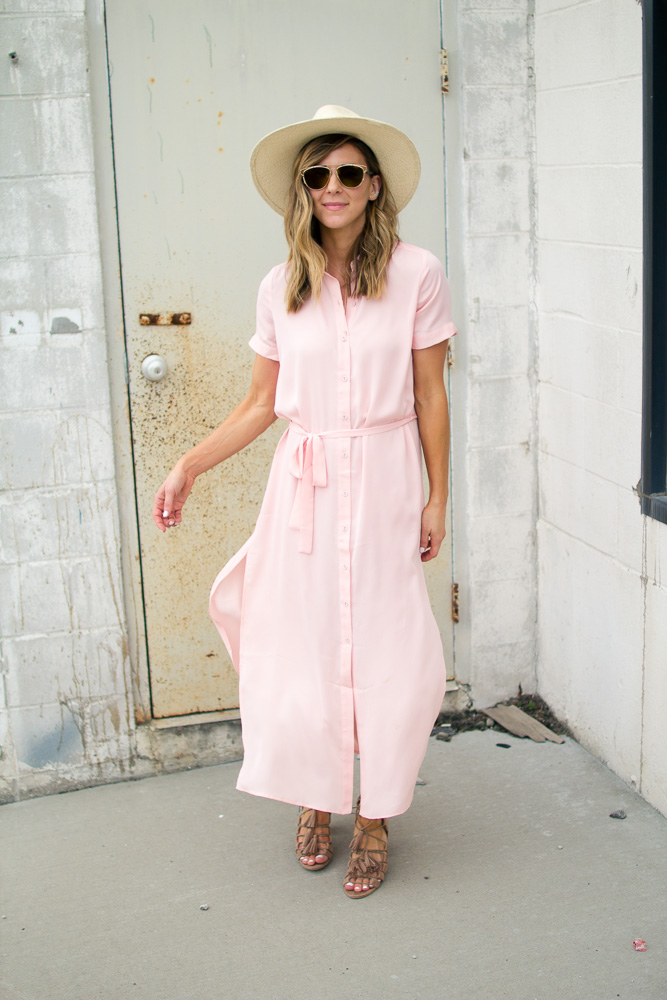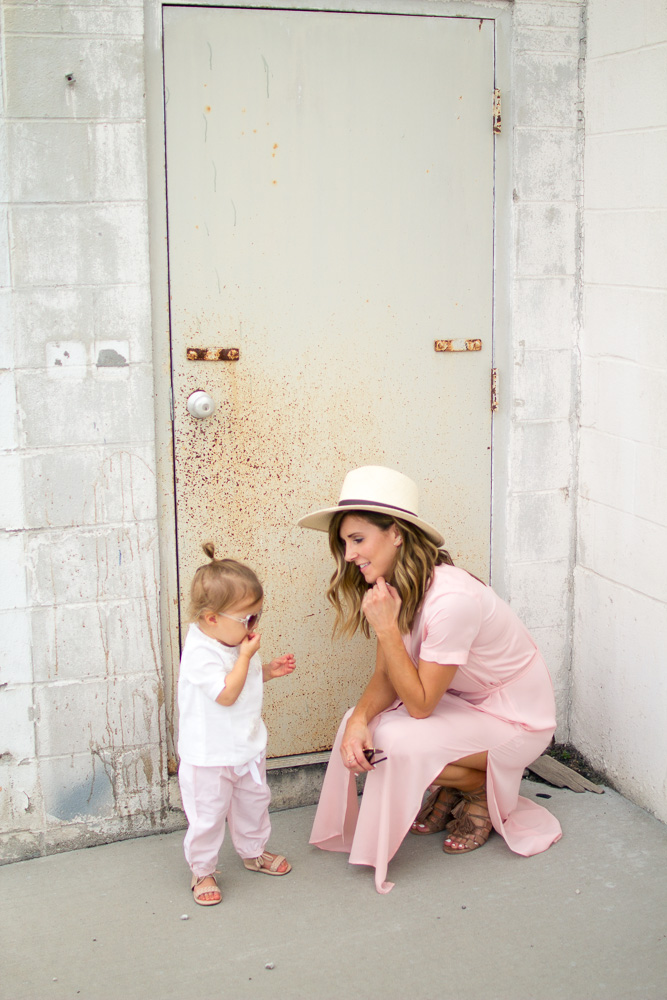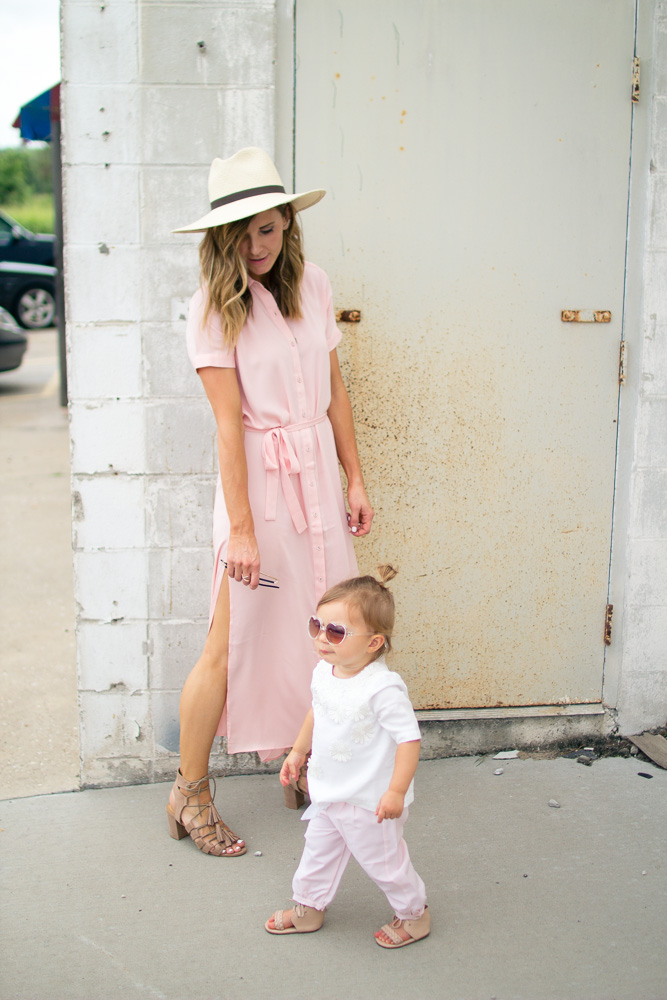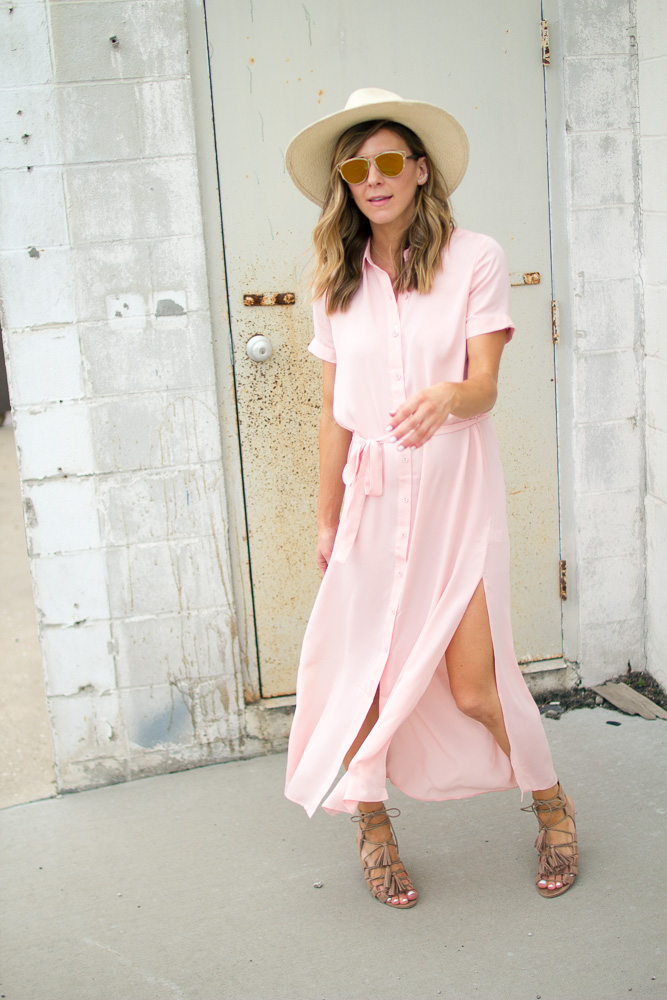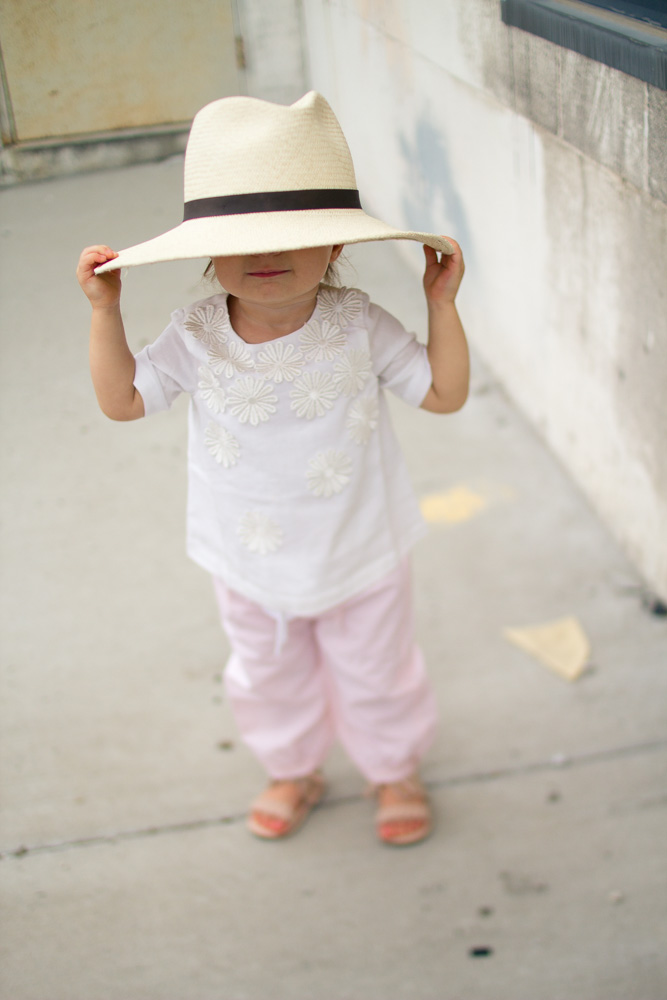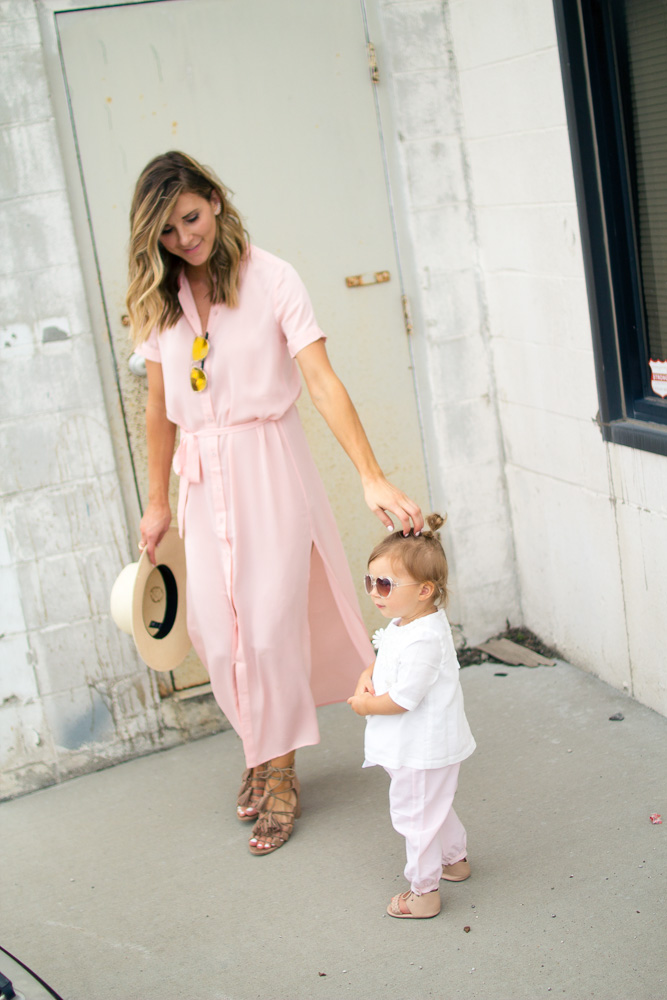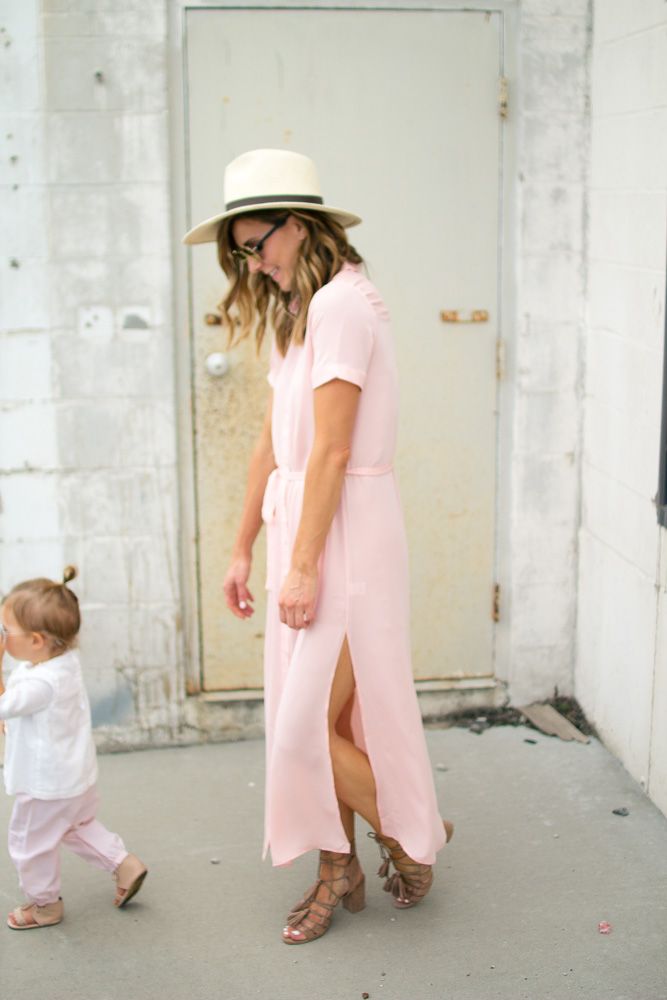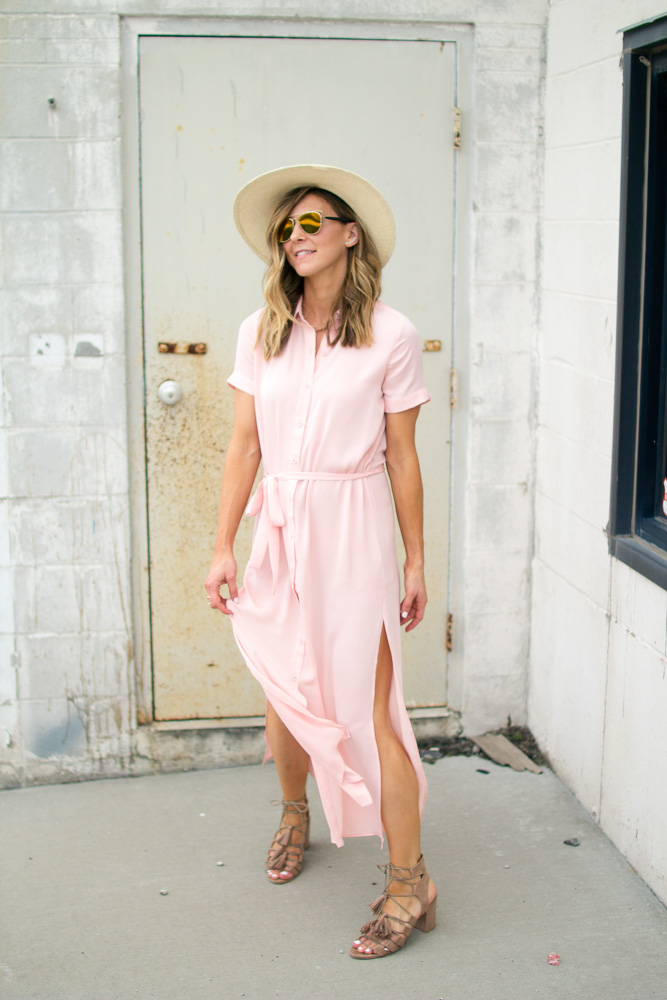 L'Academie Maxi Shirt Dress via Revolve c/o // Janessa Leone Hat // Shoes similar here // Dior Eyewear
Most Friday nights consist of a date night, just Michael and I, but this past weekend Sutton joined. Normally our nights out with Sutton are Saturdays but Michael had a golf tourney this weekend.  I had been craving sushi and we went to a new place that had those private rooms where you have them all to yourself. They had us remove our shoes and I was wearing this pair, which are not easy to take off or put on, and the second I took them off, of course I had to pee, but I refused to go because I didn't to put my shoes back on and then off again. Aside from that, dinner was fun! I ordered a veggie roll for Sutton to try and she took one big bite and that was the last bite she took. She devoured the edamame however!
I love this maxi shirt dress. It is so soft and I love the side slits. So flattering for all body types and perfect for these hot summer nights. Wear with heels or flats depending on your occasion.
Hope you all had a nice weekend!
Becky xx