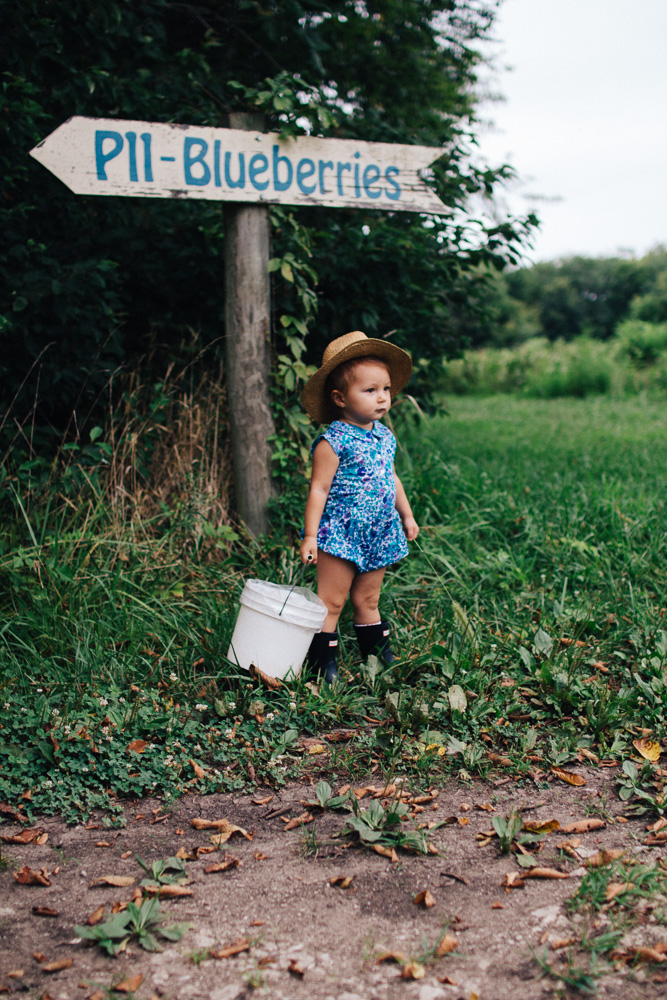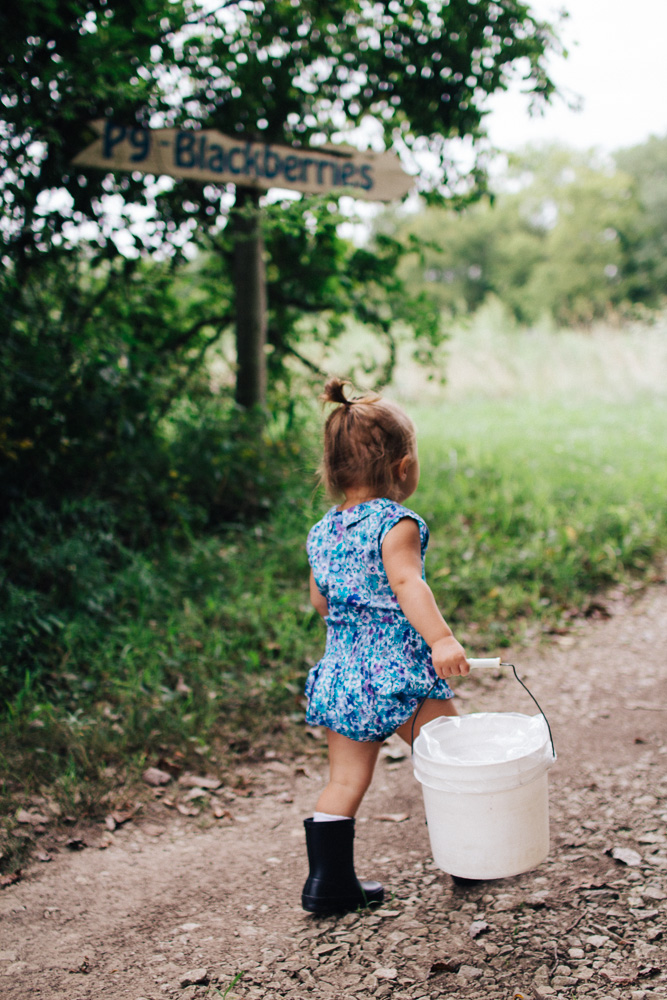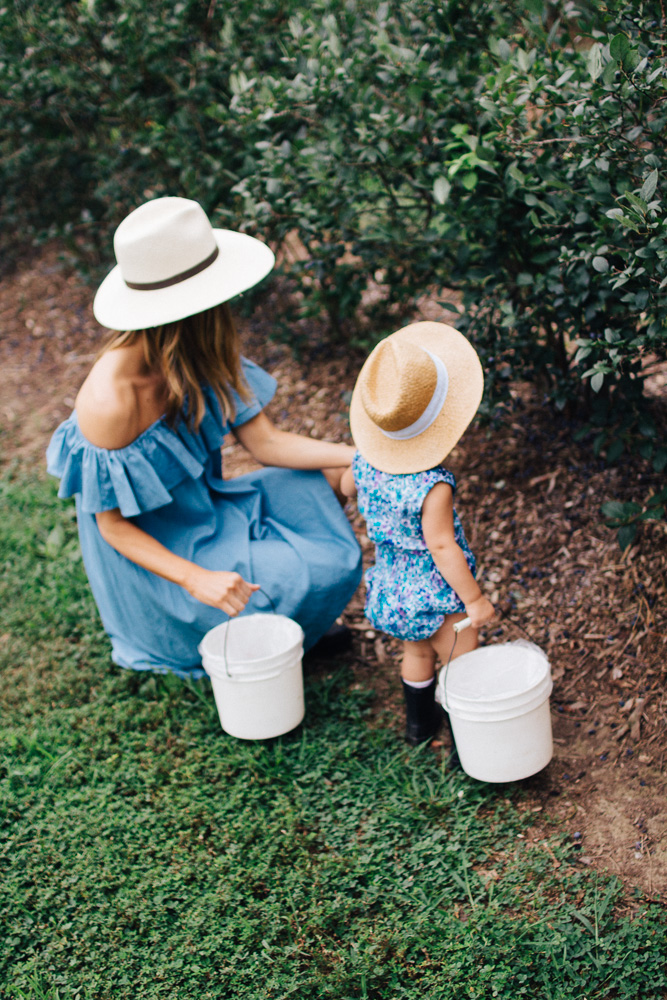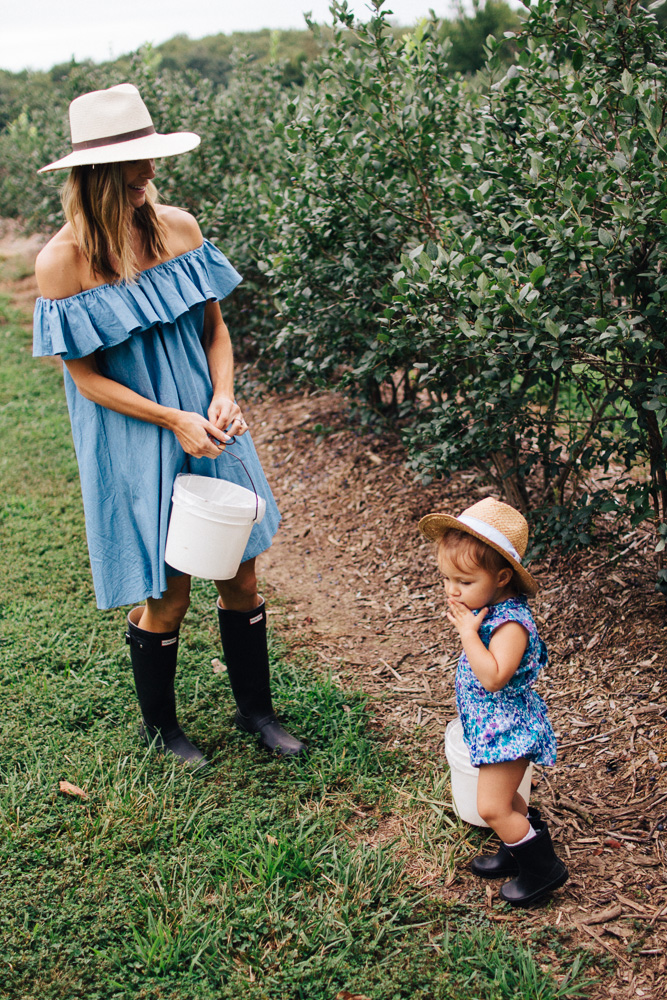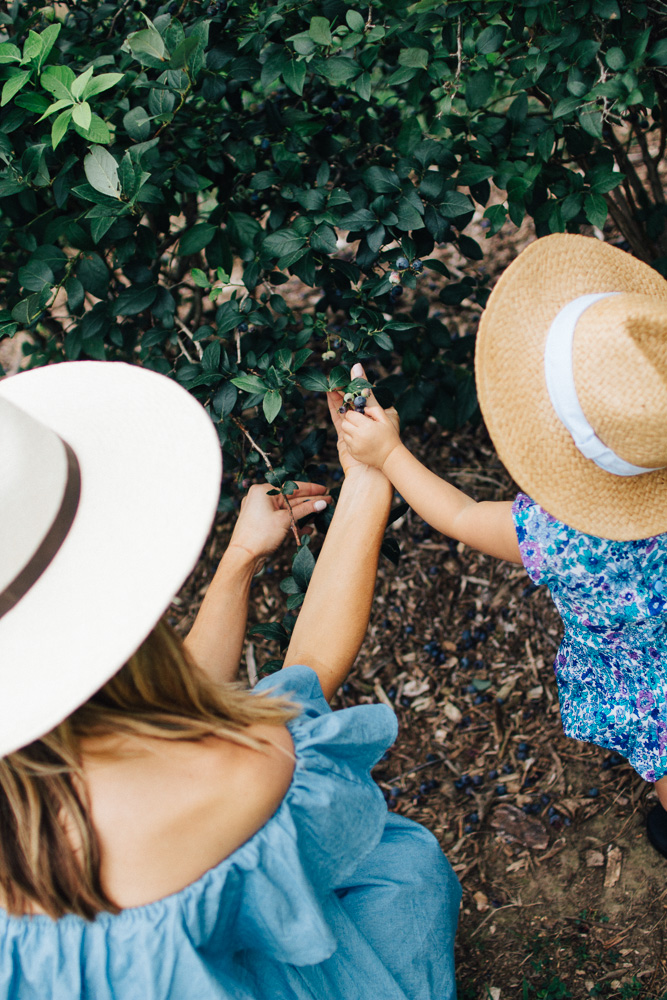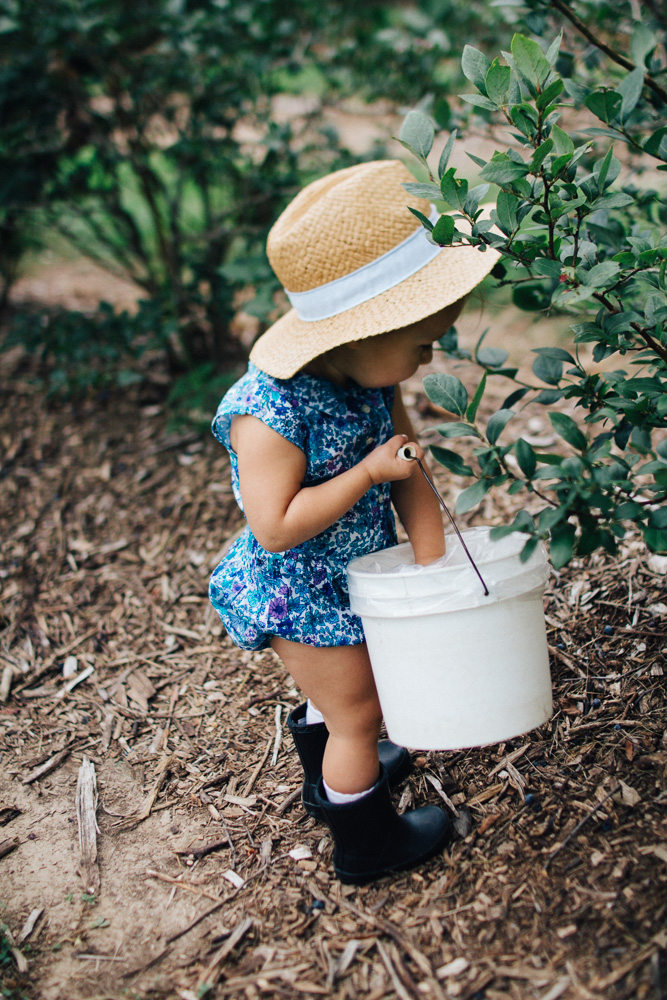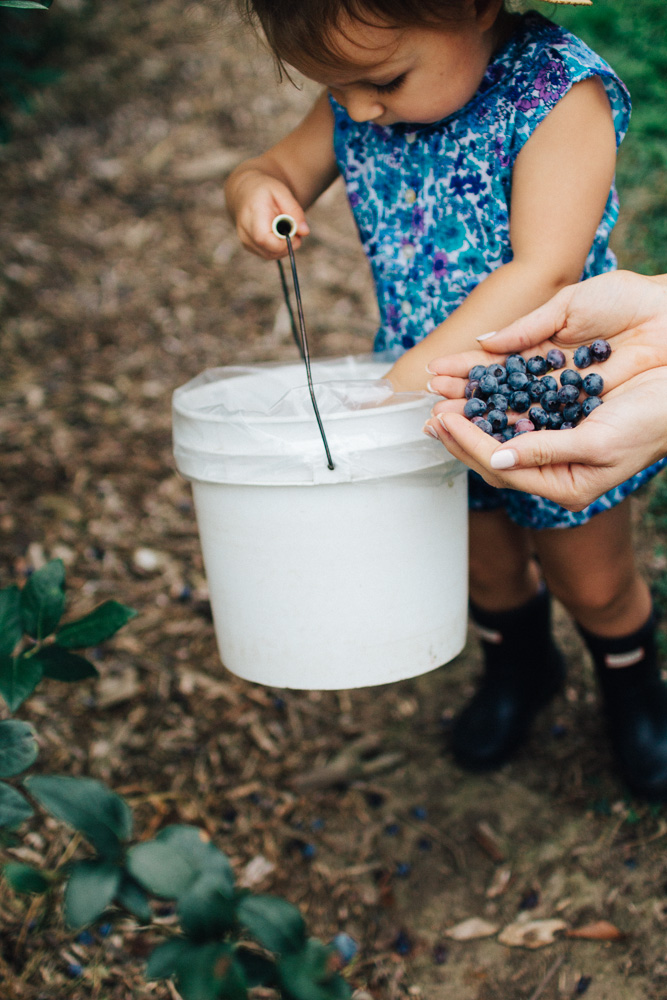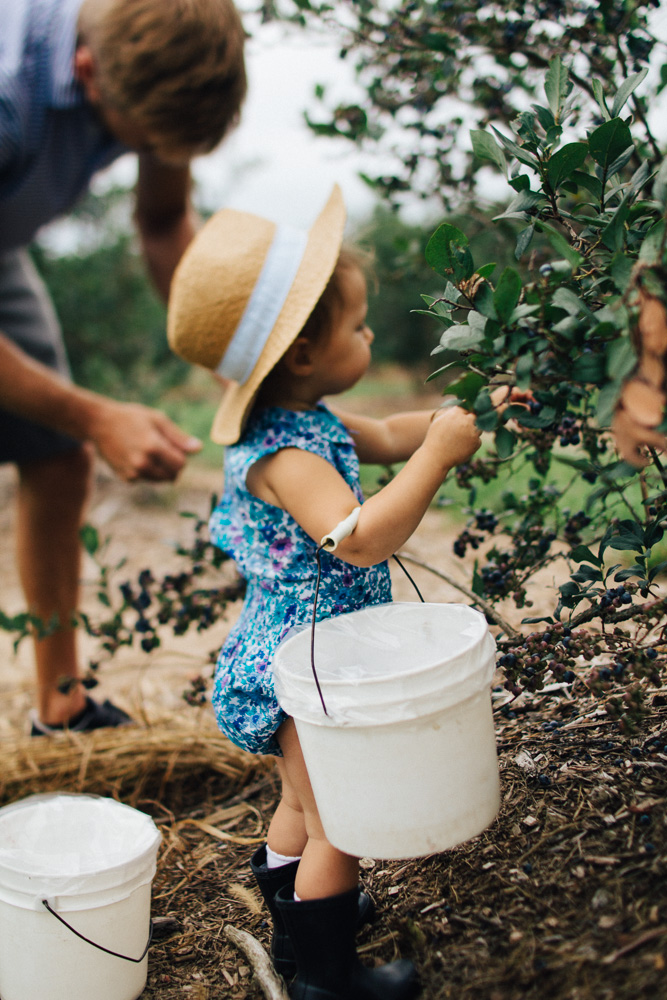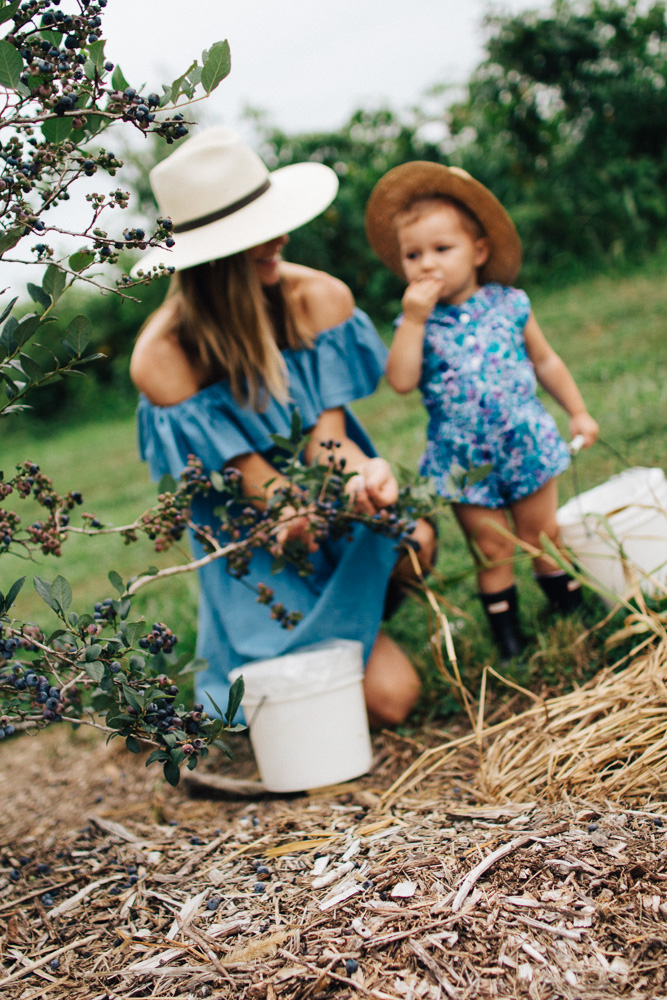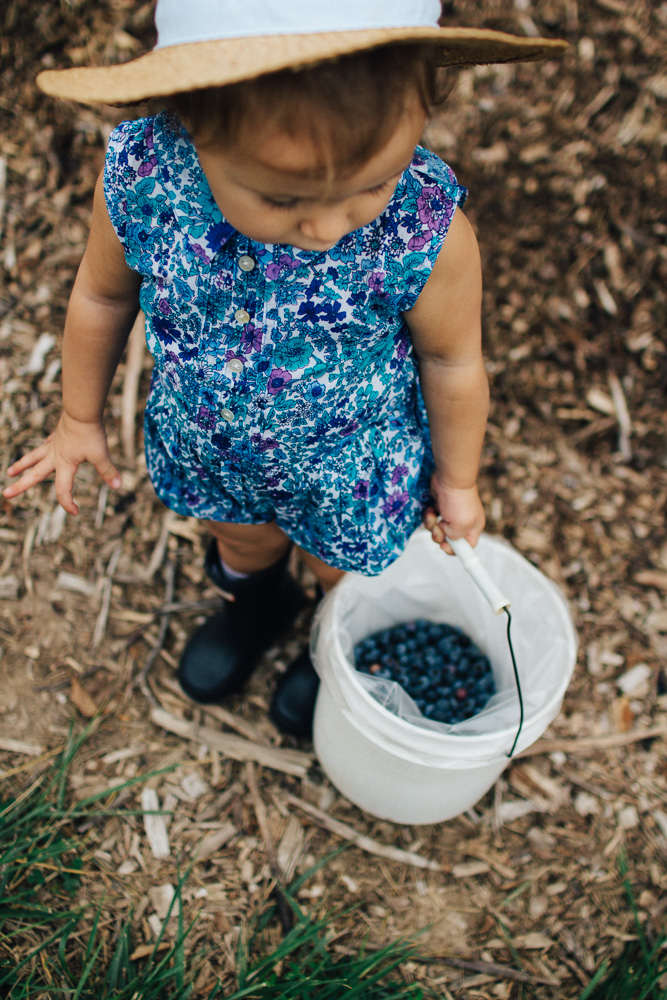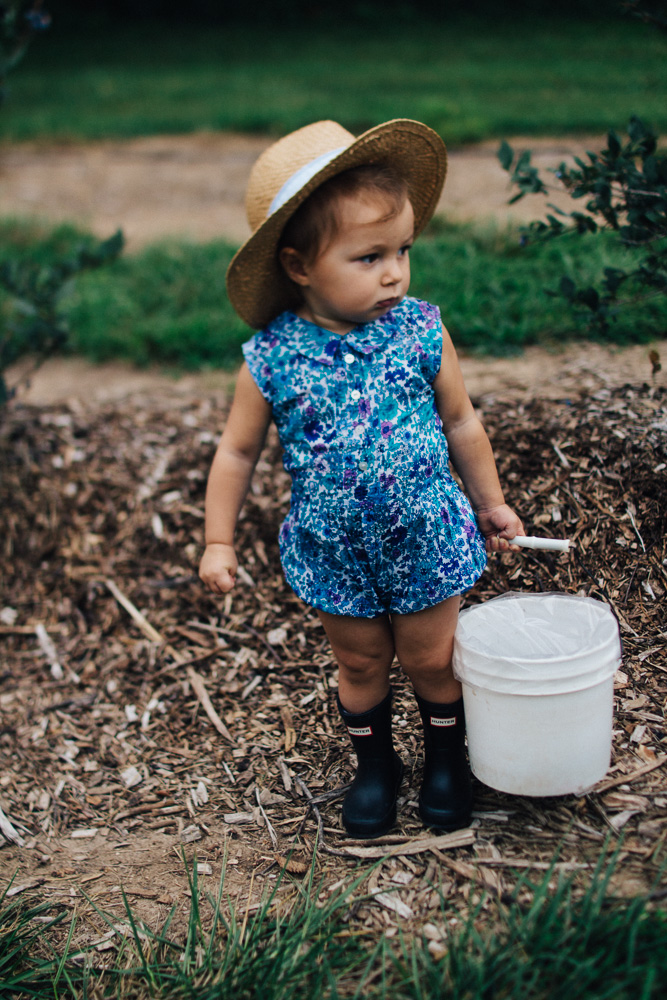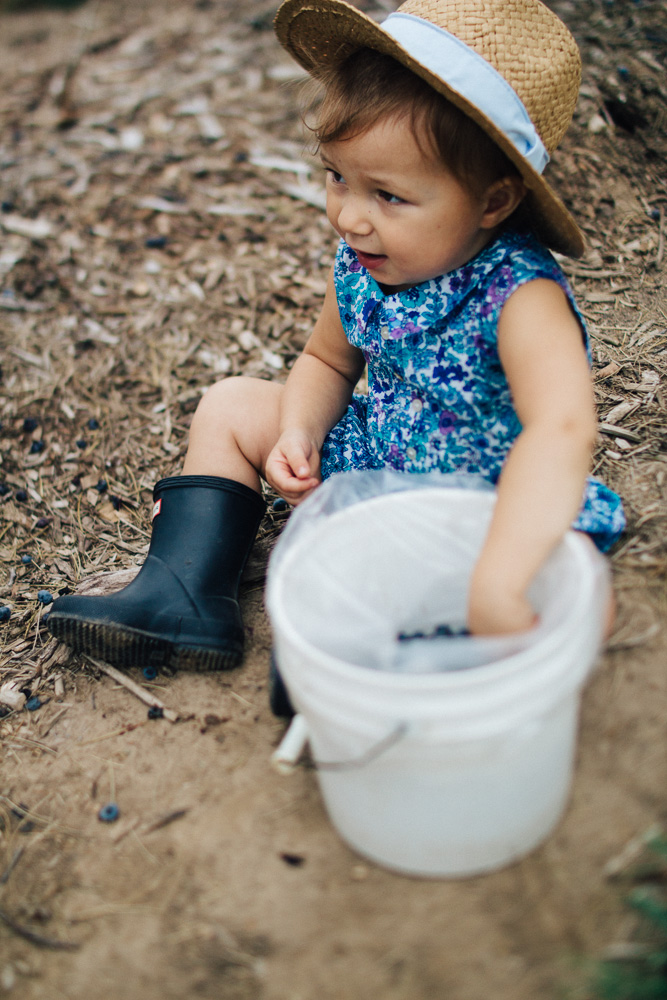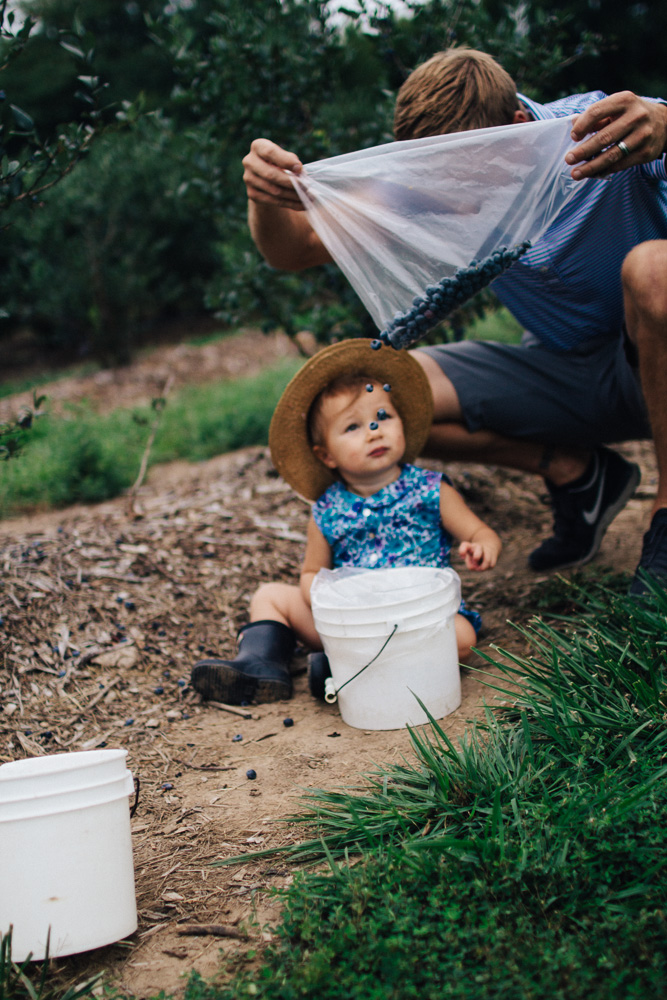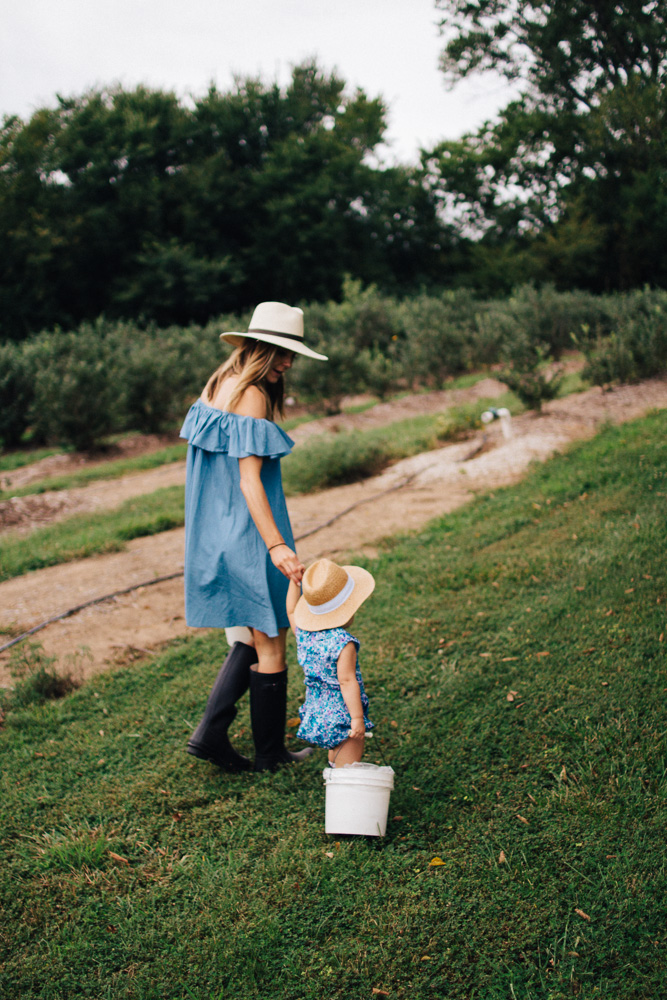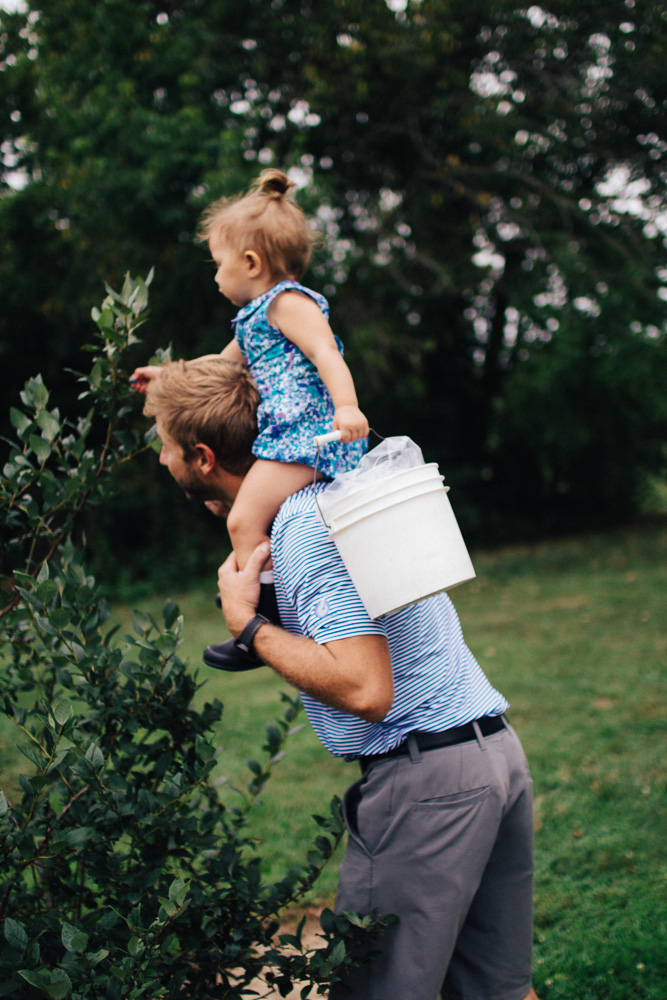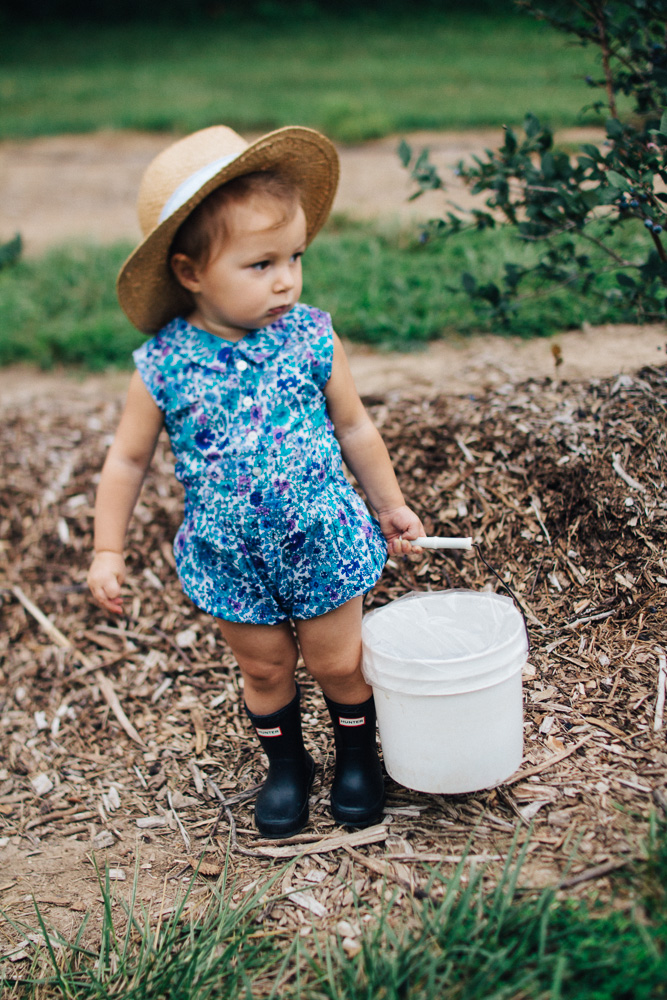 Last weekend we went to a small town right outside Kansas City to go berry picking. It was our first time berry picking and we had so much fun! I couldn't get over the amount of blueberries there was to pick. Sutton absolutely loved picked them, especially eating them. She could easily put down a pound of blueberries a day if we let her. We went right after breakfast, so the weather was perfect, not too hot and overcast. Once we were done picking we had over 3 pounds! I have to admit Michael did most of the work. At one point Sutton sat down with her bucket and just started eating them. It was hilarious.
The place had this cute shop with berry jams, and tons of homemade goodies. We finished just in time for fresh blueberry muffin tops right out of the over. They were AMAZING. Like I would drive there every weekend just for those. We at first just bought one because they were huge, but Michael had to go back in and buy 3 more. Too good not to! Later that week, Sutton and I made a blueberry cobbler (recipe here) and I can finally say I am blueberried out for awhile.
Have a great weekend, friends!
Becky xx