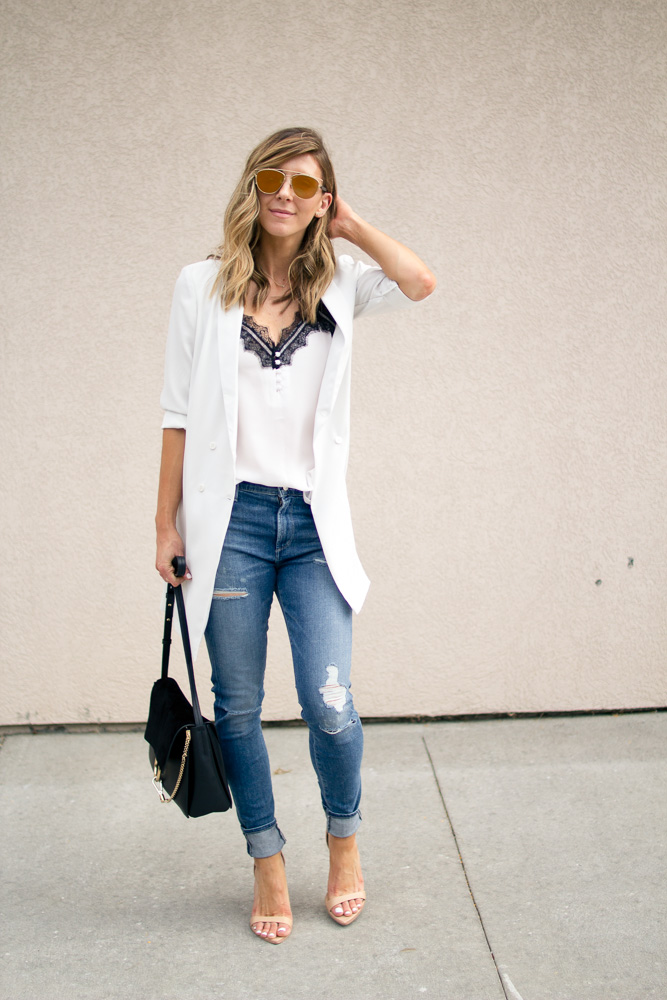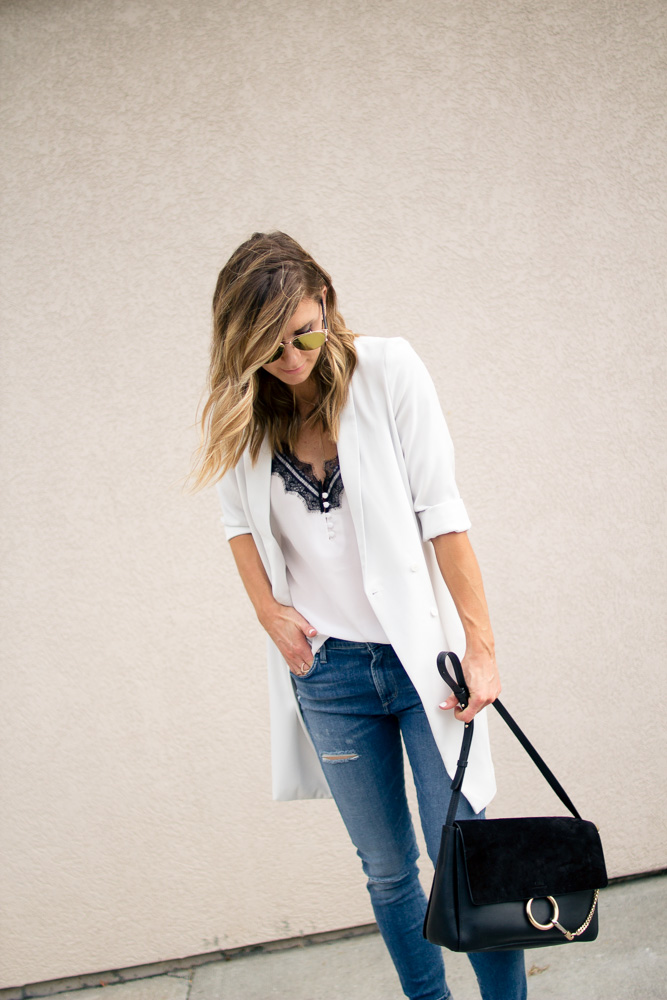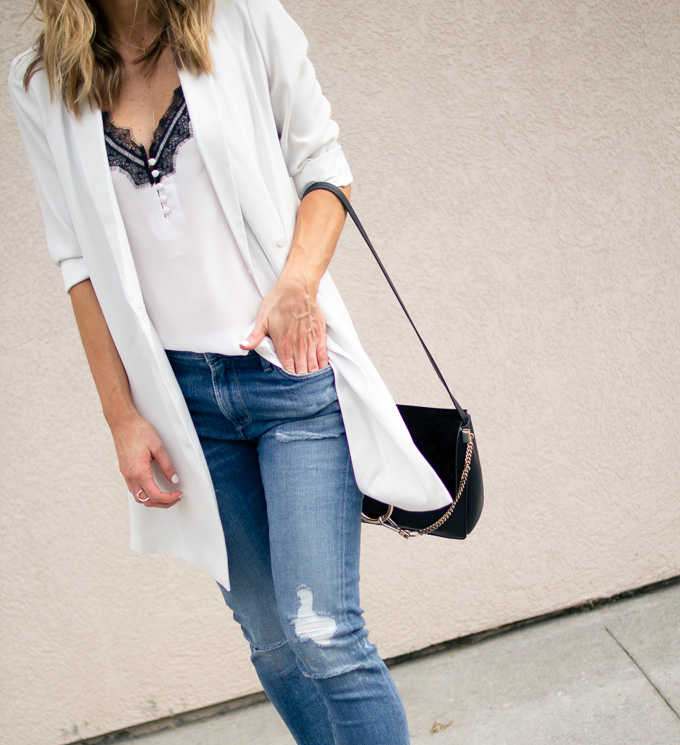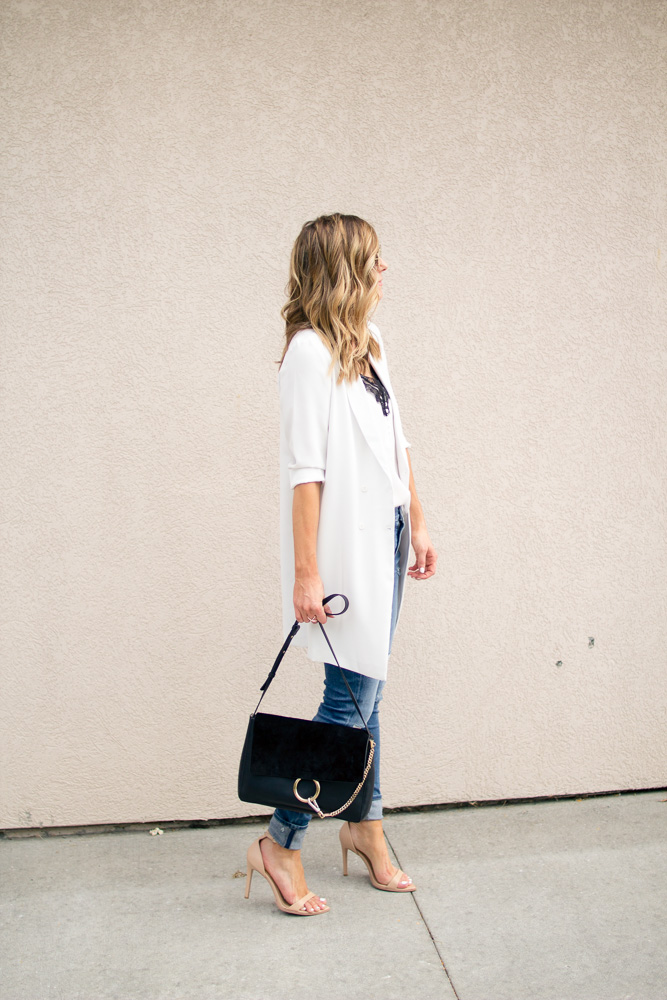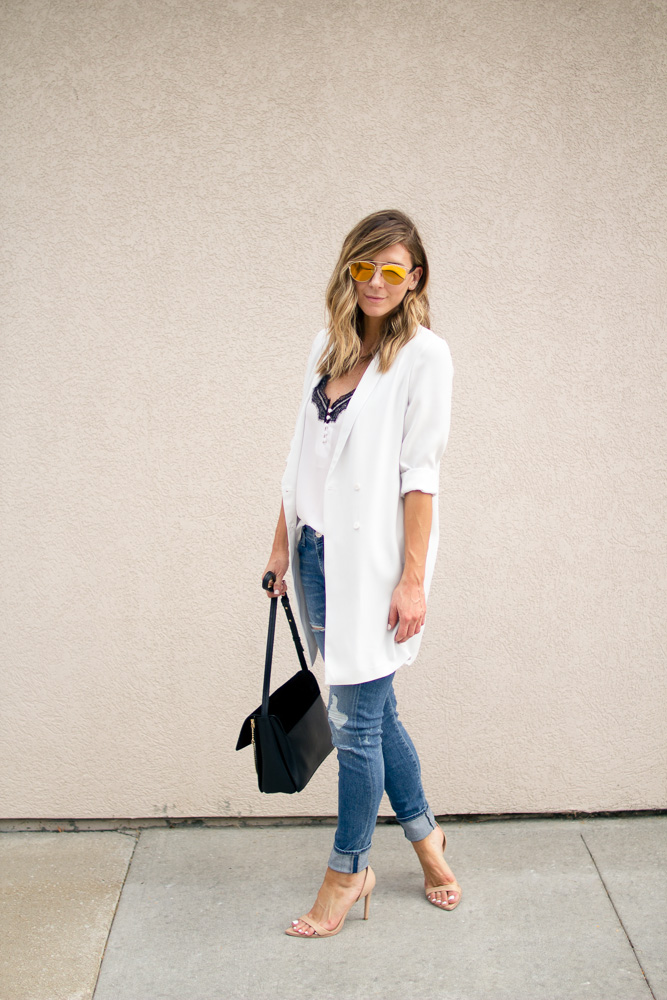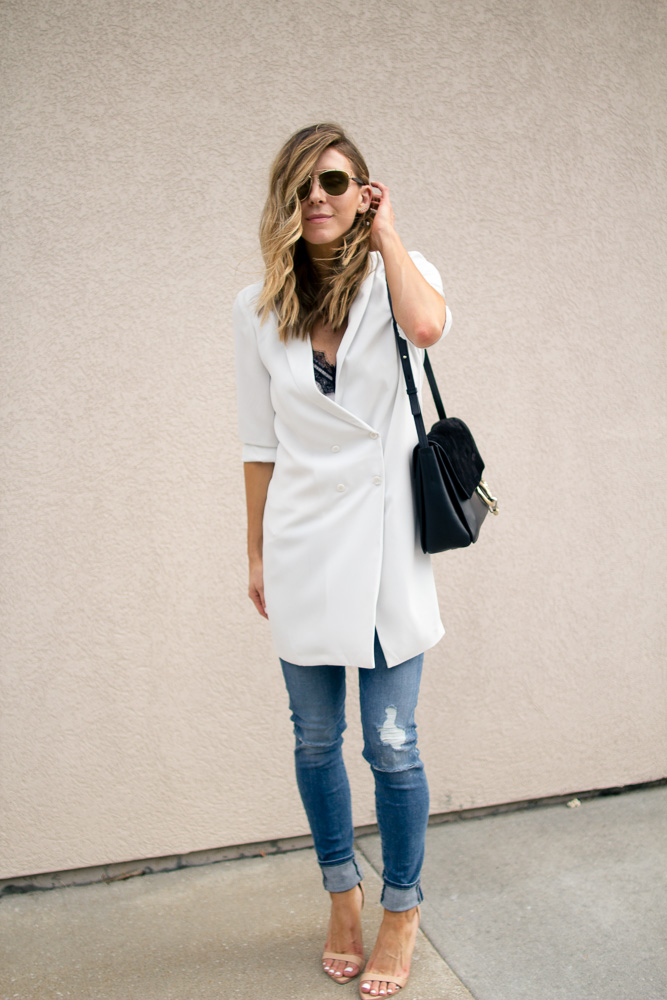 Topshop Blazer via Nordstrom // Lace Cami // A Gold E Denim via Nordstrom // Dior Eyewear // Heels // Chloe Faye Bag
Right now, with it sort of being in between seasons, I want to start shopping for fall, yet it is still super hot for at least another month. That is why I love to buy pieces now that are great for transitioning into seasons. Like this darling long slouchy blazer from Nordstrom. I love the fit, how it can be worn buttoned or open. The color of this blazer works for all seasons. This will be perfect for winter to pair with black trousers or a pair of your favorite black skinny leggings. This feminine lace cami pairs so well with the blazer and looks great alone. I wore it the other day with a long cozy cardigan and jean shorts. So versatile.  Lastly, I always get a new pair of jeans for the beginning of fall. I bought these a bit sooner than normal, but I couldn't pass up on the wash and color. I have been looking for a pair like this for quite awhile.
Thanks for stopping by!
Becky xx
In collaboration with Nordstrom.