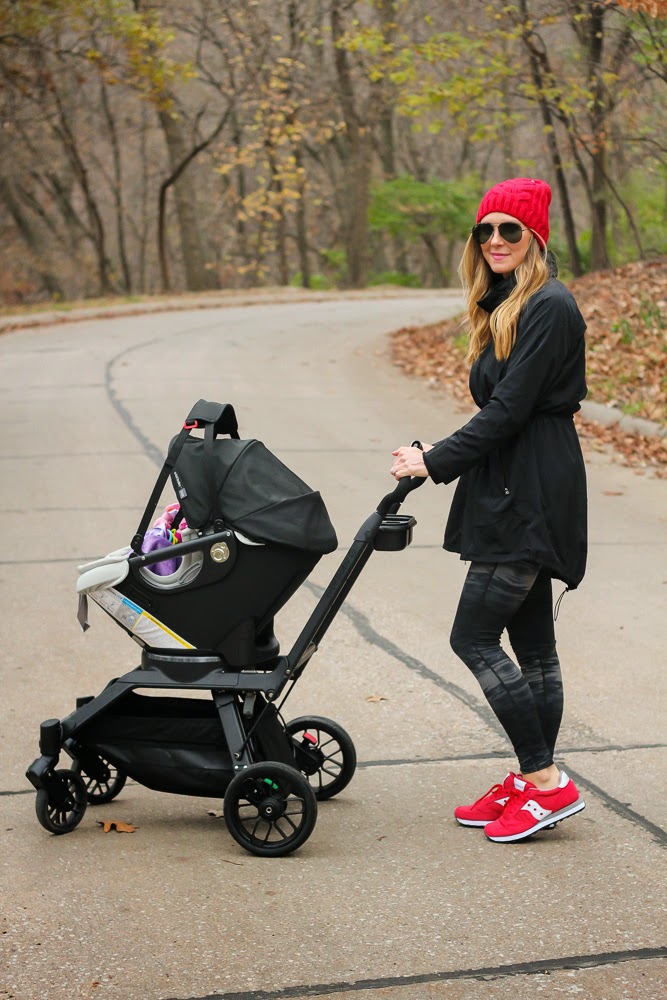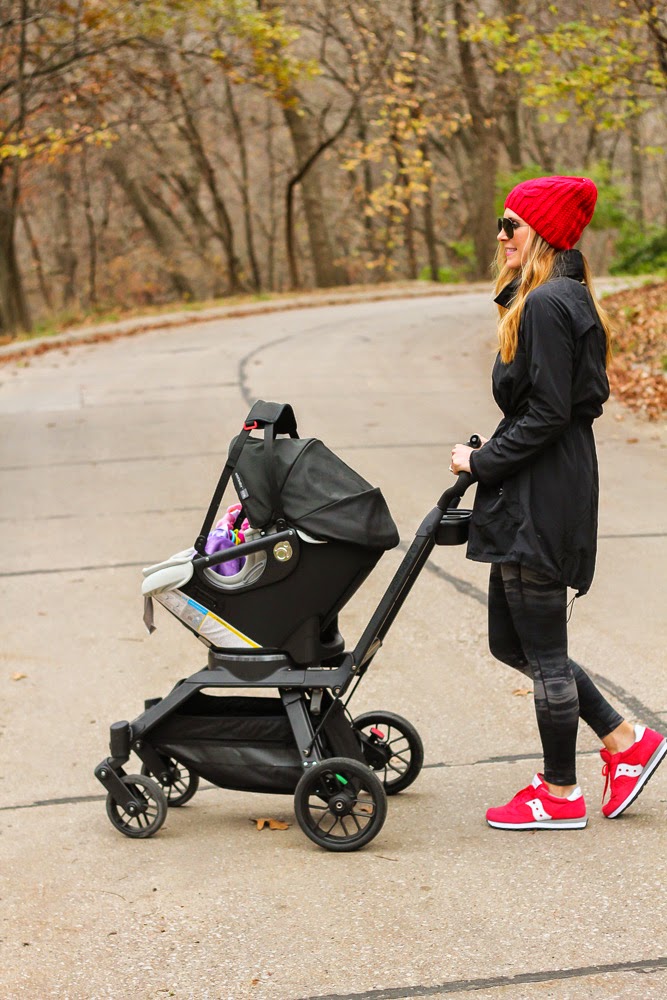 I have received a lot of questions on instagram asking what exactly my diet and fitness routine was pre baby and also post baby, so today I wanted to share what worked for me.
To begin, I have always loved staying active and eating healthy. It is a big part of my lifestyle, so when I got pregnant I knew that it wouldn't change much. I have always made exercise a priority in my routine. I love how it makes me feel–> refreshed, balanced, confident, strong and most importantly happy. Not only that, but I also feel it helps me maintain healthy habits.
I get in my exercising in all different types of ways, from walking, biking, workout classes, gym, and videos. Some days I will workout for an hour (before baby) and other days for 20 minutes, as long as I get something accomplished, I feel good!
Since Sutton was born, the way I exercise has drastically changed. With little to no time, it is difficult to get a good 'hour long' workout in like I use to. But that doesn't mean I don't do anything. I try not to let myself use that as an excuse. Like I said, even if it's 20 minutes, I feel like I have accomplished something.
Below is a sample of what a typical week of workouts and diet would entail before baby. If there were days I was not feeling so well or super tired I would not workout. Listen to your body!
Exercise: 4x's a week.
Monday: Turbo Kick class or spin class -60 minutes. Find a class you love at a gym and try to go once a week. Make friends at the class that hold you accountable. Turbo Kick is my absolute favorite work out! If I could, I would do this every single day. I loved it so much, I started teaching the class!
Tuesday-Gym Workout // 20 mins of seated bike or 20 mins of stair stepper followed by 25 minutes of arms (free weights) and abs at gym.
Wednesday- Walk hills in my neighborhood for 30 mins or
Tone it up video
(more details on this below).
Thursday-Workout youtube videos done at home —
total body workout
from Tone it up. I aimed for 50 minutes, so typically I would do two different videos.
Friday-Sunday-I give myself a break to enjoy the weekend. If I have missed a day earlier that week, then I will get a quick workout it. As long as I aim for 4 times a week.
I love the
Tone It Up you tube channel
. If you have never seen or heard of the TIU ladies (Karena and Katrina) they are great. They share new workout
videos
every week that tone and target all different parts of the body and all you need is a set of dumbbells. I love the '
total body
' ones because it targets everything-arms, abs, legs, core and they aren't super long. Some days, I will do an
arms and ab video
, other days I will do a
booty and leg video
and you will find that most videos are under 20 minutes, which is great especially when you don't have as much time.
Diet while pregnant-Typical Week Day
Breakfast-Old fashion oatmeal, and banana or toast and natural peanut butter.
Snack -string cheese & apple
Lunch-Greek chicken salad or turkey sandwich on whole wheat (half the bun) or breakfast egg wrap (egg whites, spinach, tomatoes, hot sauce, on low carb wrap) / also I always have to have something sweet –> greek yogurt mixed with high fiber cereal or almonds and fruit.
Snack-Almonds and apple or banana and natural peanut butter
Dinner-I always aim for a lean meat and veggies, this could be in the form of salmon and brussels sprouts (my yummy recipe
here
) or chicken lettuce wraps (my recipe
here
) or chicken tacos (my recipe
here
)
Dessert-Protien shake -use
cake batter protein
and chocolate pb2-tastes like a milkshake. Or greek yogurt with pb2 and dark chocolate chips.
Other snacks-My majoring craving was juicy fruit. I could eat half a watermelon a day. Berries and mangos were also in season, so I ate a ton of those.
Weekends-I always let myself splurge on the weekends in moderation of course.
Exercise and diet post baby
Diet
(I aim for an extra 300-500 calories since I am breastfeeding)
Breakfast -Old fashion oats and protein shake with pb2 -powdered peanut butter (I aim for a carb, fat and protein) Also, my bad habit. coffee and creamer (love pumpkin spice and at least I use the sugar free!)
Snack-Banana or flavored almonds -they make blueberry almonds, so good!
Lunch-This varies so much. One of my favorites is a skinny egg salad sandwich (use no mayo just mustard) on whole wheat bread (Ezekiel bread is so good for you and tastes great) and side salad or soup. Another favorite-greek salmon salad-grilled salmon, kalmata olives, onions, tomatoes, light feta cheese and balsamic vinaigrette. Plus greek yogurt and fruit or cereal (this is a great source of additional protein).
Snack-Almonds or veggies and hummus and a protein shake (cake batter and pb2)
Dinner-Varies as well. If Michael is home I make chicken tacos with lettuce wraps, grilled tuna or salmon and a veggie or open face blts with turkey bacon. I also have avocados at every dinner. I add them to literally everything. Great on tuna or salmon with cilantro and jalapeño. Make guacamole for chix tacos. I add them on my blts too!
Snack-as of late I have been making pumpkin spice smoothie-I use my cake batter protein, add pumpkin puree and cinnamon with a little bit of almond milk. It's amazing!

Weekends-I always let myself splurge on the weekends in moderation of course.
I have yet to go back exercising full force or what I use to do. One reason is, I don't want to hurt my breast milk supply, and I want my intake of calories to be high enough to produce enough breast milk. If you do start getting into high intense cardio post baby and are breastfeeding, just make sure you are taking in more calories! I also find it difficult to get the time with a newborn. Michael (husband) travels and is gone during the week, so I rarely have time to myself to get to gym. This is where the Tone it up videos have really saved me. Also I find other ways to get in a couple minutes here and there of toning and exercise.
Exercising with baby:
While Sutton is happy and having play time on her jungle gym mat or swing I will get in a 15 or 20 minute Tone It Up youtube video, while being right next to her. I like to do the arms and abs (
here
and
here
).
Another thing you can do while your baby is playing on their mat is planks right above them-you can still talk and coo and have fun passing time with baby while toning your core.
If Sutton is wanting to be held, I will hold her and do squats or walking lunges.
Or
Do arm lifts while holding baby-Sutton makes a great 12 lb weight!
If Sutton is going to sleep in her crib for a nap, I will do leg lifts standing next to her crib while she falls asleep.
Sutton loves walks so I get at least one in a day. If I come across a hill, I will walk up it with stroller and back down to go up again. Great workout!
Like I said, I have yet to go full force. I think what was important for me in losing baby weight was staying in shape while pregnant, since I have limited time now to exercise.
.
Just remember, take it easy on yourself. Results do take time. Start by setting a goal each week (maybe it's to get moving 4 days out of the week). Also, a healthy diet and lifestyle plays a big role. Moderation is key. I always tell my husband, eat healthy during the week and treat yourself on the weekend. That has always been my motto. Vacations are always the exception! 😉
Let me know if you have any more questions or are wanting more posts like this? Would you like to see demonstrations of some of the workouts? I would love to hear from you on instagram!
Ps-Sorry for any typos or grammatical errors, I wrote this post last night at 12am. Tired mom right here!
*Remember always consult your physician before beginning any exercise program, especially when pregnant or postnatal.
SHOP THE POST

JavaScript is currently disabled in this browser. Reactivate it to view this content.