A couple common questions I have been getting asked lately are… What is your workout routine and what is your diet like? First off, thanks for the questions, keep em coming, I am happy to share what works for me. So today I am sharing 5 Summer Slimming Tips!
1. Always have a salad before the main course. This is one thing I do every single day. If I am at home eating, or a restaurant, you will always find me having a salad before the main course. Why? It fills you up so you don't overeat the main course.
Staying on the salad topic…we all know it is good to order dressing on the side, but you want to know whats even better? Instead of using the full side of ranch (I love ranch) trying using salsa as part of your dressing. I prefer mixing it with a creamy dressing, preferably ranch. Otherwise stick to a vinaigrette of some sort.
2. Add food, don't subtract. Try adding foods to your diet instead of subtracting them. Add in healthy foods you really love, like sweet fruit, nuts, and crunchy veggies. Slip these foods into your bag lunch and breakfast cereal; add the veggies into soups, stews and sauces.
3. Instead of dowsing your chicken, fish, veggies and sides in condiments, use hot sauce or mustard. Hot sauce and mustard are full of flavor and are not full of sugars and junk like ketchup, bbq sauce, and other heavy condiments are.
4. Use the 70:30 ratio for your plate when eating. 70% filled with healthy veggies and 30% with protein and starches.
5. Start your day the "Miranda Kerr Way". You know, the Victoria Secret model?? She starts her day with a cup of hot water and lemon. It is suppose help kick start your digestion. I just started doing this and I really do think this works wonders for digestion.
As I have said before, I do like to live by the 80/20 rule-80% of the time healthy choices, 20% of the time I treat myself to my favorite indulgences. No one can be perfect all the time, you must enjoy life and indulge every once awhile. What works well for me, is to be healthy on the weekdays and indulge on the weekends! What are your slimming tips? Do share!
Have a great day!
PS- Co-hosting today on a fun blog link-up! Check out details below.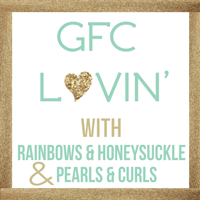 The Rules:
1. Link up both your blog and your Bloglovin' below! Be sure to visit some other links as well to make some new friends!
2. Follow your hosts and co-host and leave us a comment letting us know you followed so that we can follow you back!
3. If you're interested in co-hosting, you can
fill out this form
! We'd love to have you! 🙂
Check out our co-hosts this week!