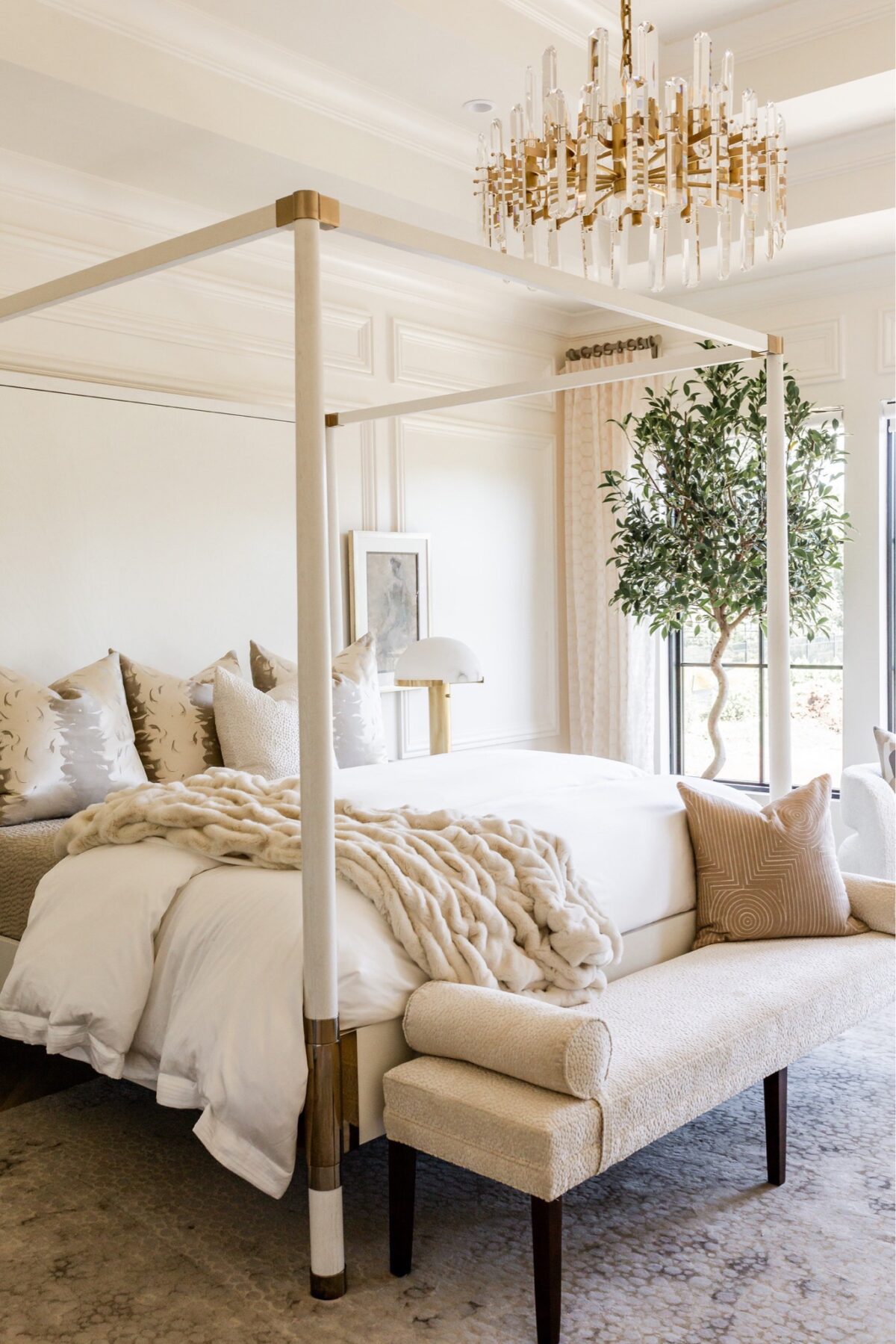 I often get asked what furnishings, furniture and decor we have in our bedroom, so I'm finally getting it all together for you! In addition to linking the exact items, I've put together a "look for less" with some more affordable, different styled items. As always, let me know if I've missed anything on social and I'll get it linked for you ASAP!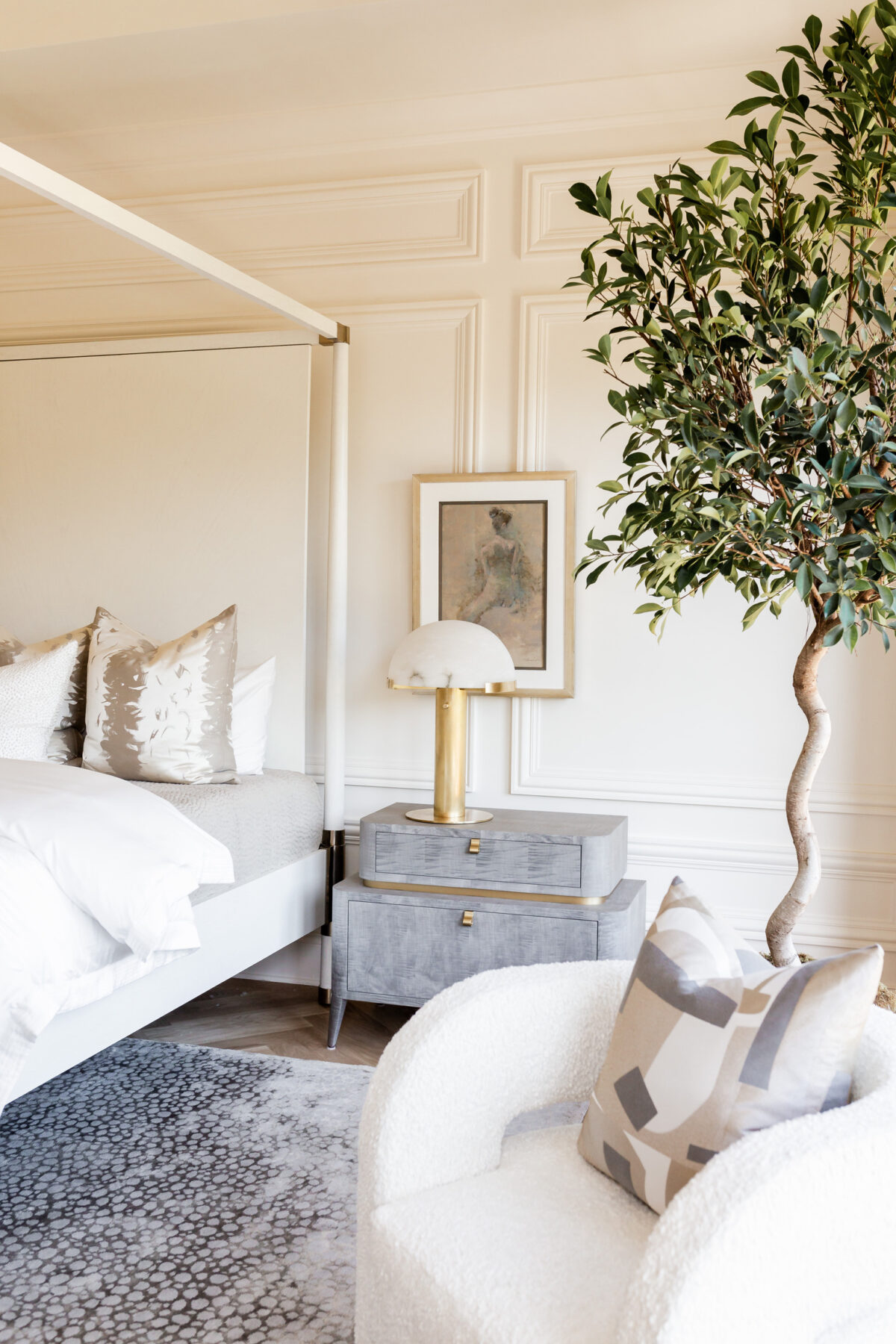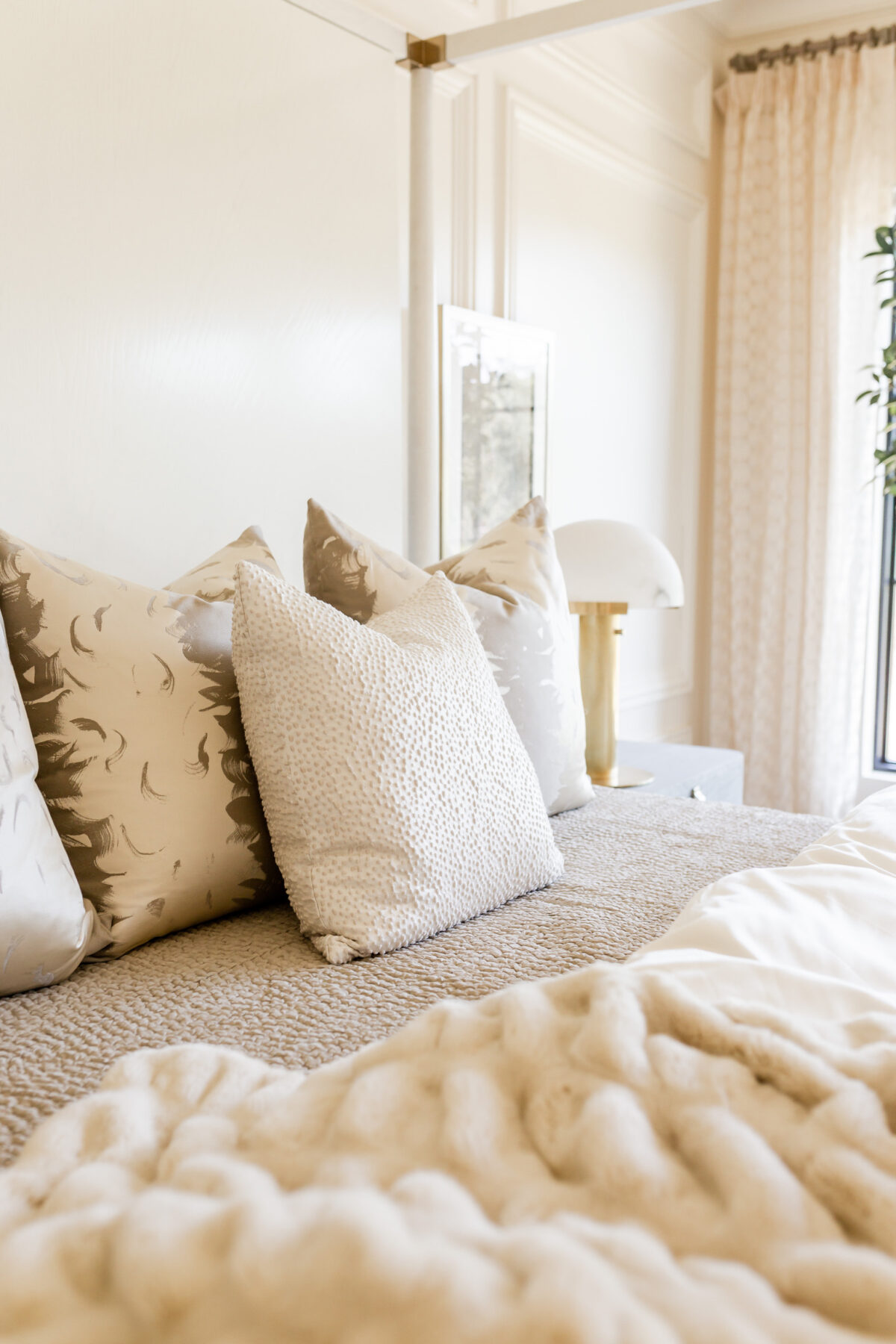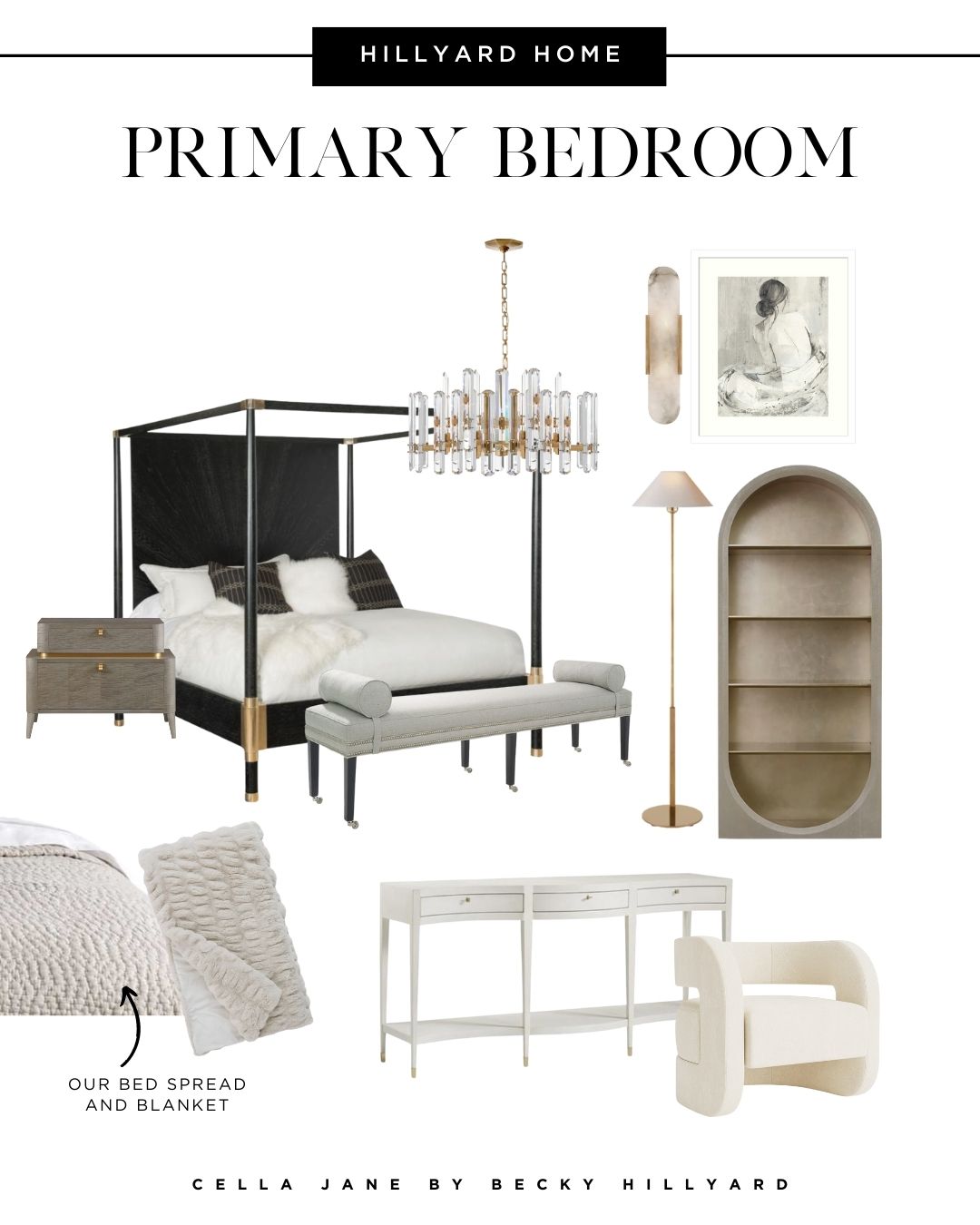 Wall Art // Sconce // Floor Lamp // Chandelier // Console Table // Chair // Bookshelf // Bed // Nightstand // Quilt // Throw Blanket
Additional Details: Euro Bed Pillows (Clarence House-Shuji Latte fabric) // Bench Pillow: Hodsoll Mckenzie fabric Van Alen-883 // Potted Tree: Suburban Lawn & Garden-live Aubrey Fiscus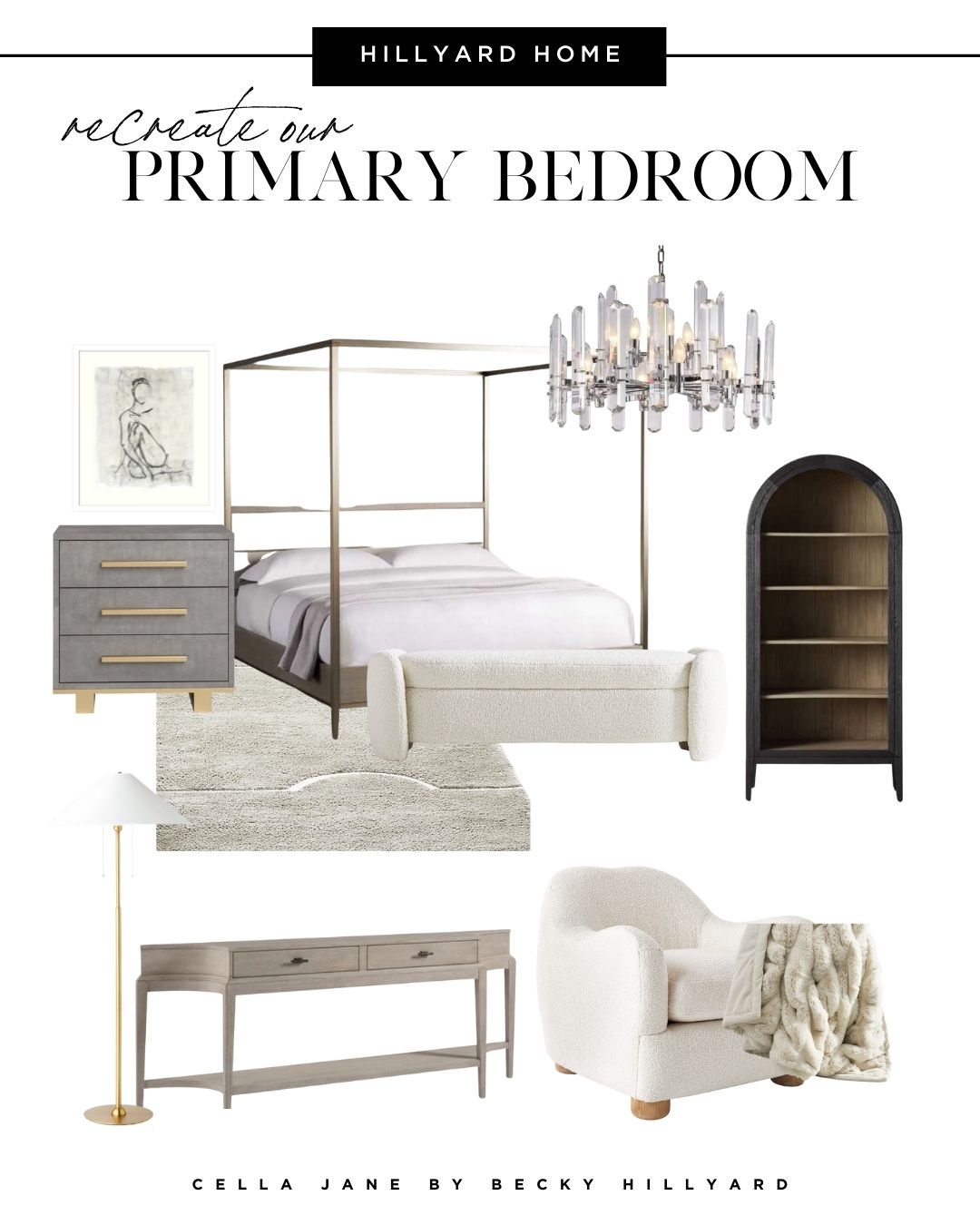 Look for less! Recreate out bedroom decor.
Chandelier // Art Print // Floor Lamp // Console Table // Chair // Bookshelf // Bed (similar) // Bench (similar) // Nightstand (similar) // Rug // Throw Blanket