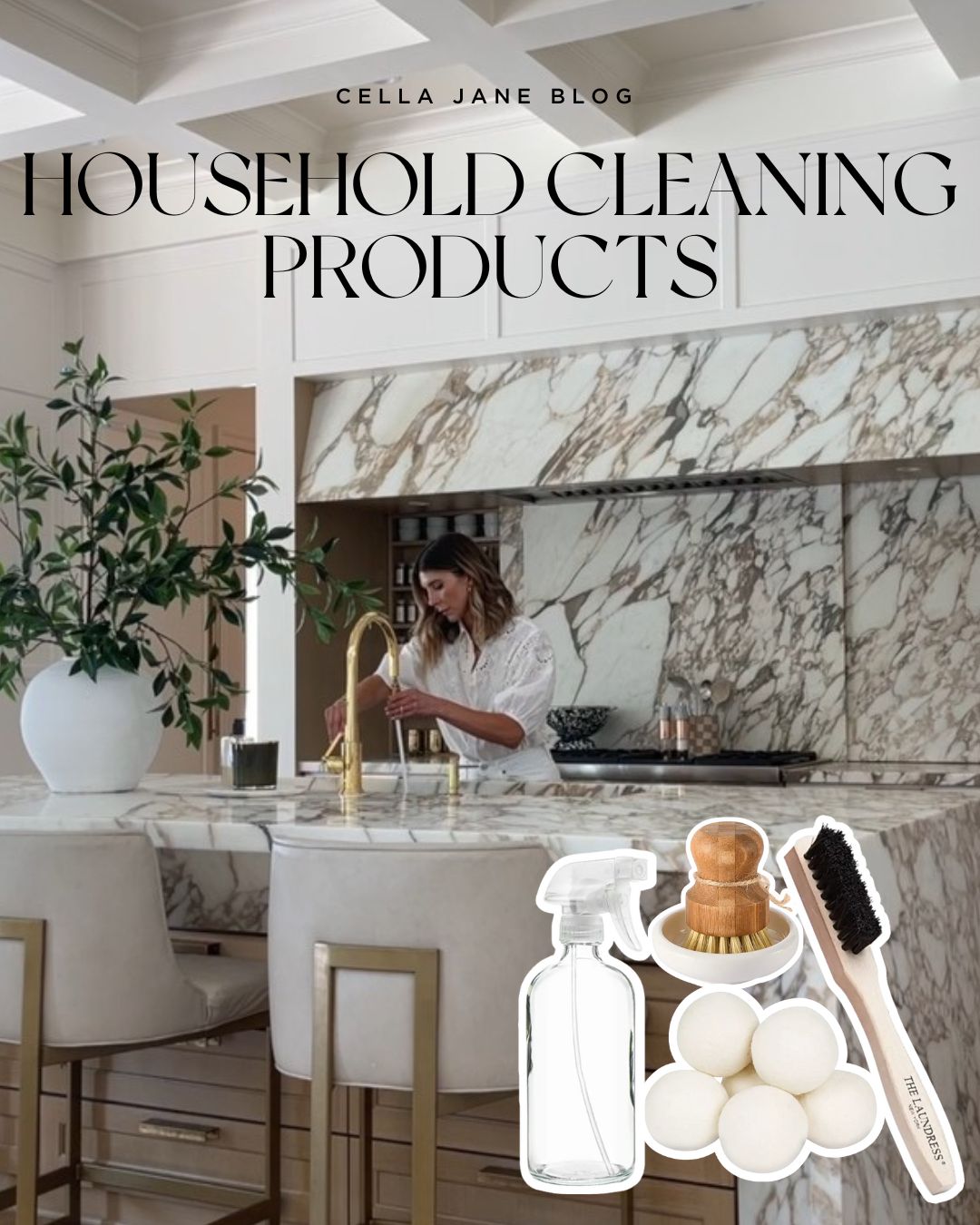 CLEANING
Dish Soap – I like this one and dawn is great too- both okay to use on marble.
Scrub Daddy Sponge – for cleaning dishes
Glass Surface Spray – I have actually used this on tough carpet stains and it works! a tip I learned from my builder.
Disinfectant spray – clean and safe for kids & pets
Microfiber clothes– I like to use these to dust and clean countertops
Costo Wipes – I use these multi0ple times a day. not only on my kids but just cleaning little messes, spot treating stains on furniture or getting stubborn dirt spots of the floor.
Magic Eraser– my go to for so much. I use this to clean our white doors, stubborn stains on white leather shoes,
Folex– my of to stain remover. I use this on our uphoulsry stains, clothing stains, I will use to clean my sneakers and outdoor furniture.
Cleaning Rubber Gloves– gotta protect that manicure!
Shower Spray – use with this scrubber
Empty Clear Glass Spray bottle – I use these labels.
LAUNDRY
laundry detergent – this is the most AMAZING smelling laundry soap. I use a capful and add in with an unscented pod to really get the most of the Diva wash. A little goes along way.
Fabric Stain Brush – gentle brush to remove stubborn stains on clothing. Remember to brush with the grain of the fabric.
VACUUM
Dyson Vacuum – for hard floors & carpet/rugs/stairs
Handheld vac – for small clean ups
Little Green Machine – great for tough stains on upholstery, rugs, carpet.