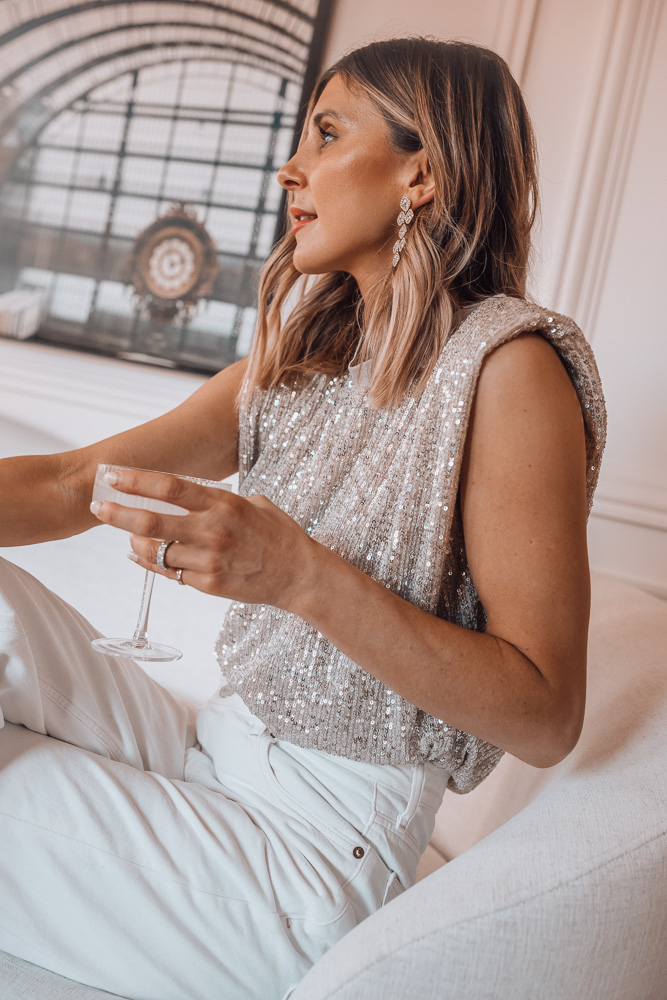 Who's ready for some holiday season fun?! Even though comfy casuals are my go-to, I do love getting dressed up this time of year for all the fun holiday gatherings. I'm pretty picky when it comes to stepping out of my neutral comfort zone, so I typically stick to creams, black and metallics during the holidays. Might throw in a fun red or green piece here and there!
Some of my favorite pieces to wear during the holidays are fun sparkly, shimmery tops. They are perfect for family gatherings, neighborhood cocktail parties, and especially New Years Eve! Something about them just feels totally fancy and magical, so I had to snag a new piece this year. I love the cream color and the shoulder pads.
It's no surprise that Nordstrom had the best variety of options when I was browsing for that perfect new sequin piece. They really are the best shopping destination across categories, and now you can see which products can make it to your doorstep by Christmas Eve! Such an awesome feature that makes the shopping experience even that much better.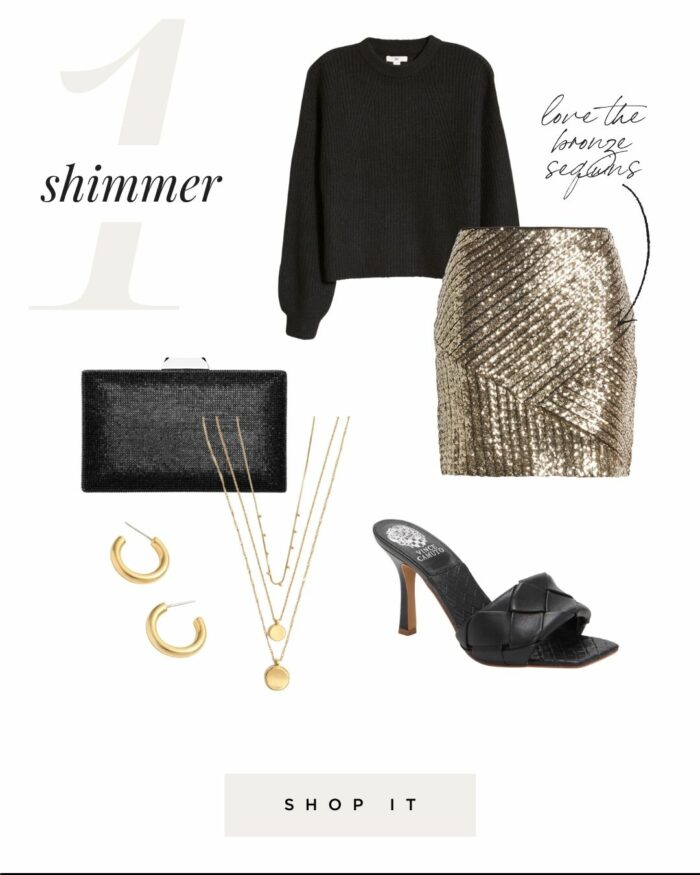 Sweater // Skirt // Heels // Necklace // Earrings // Clutch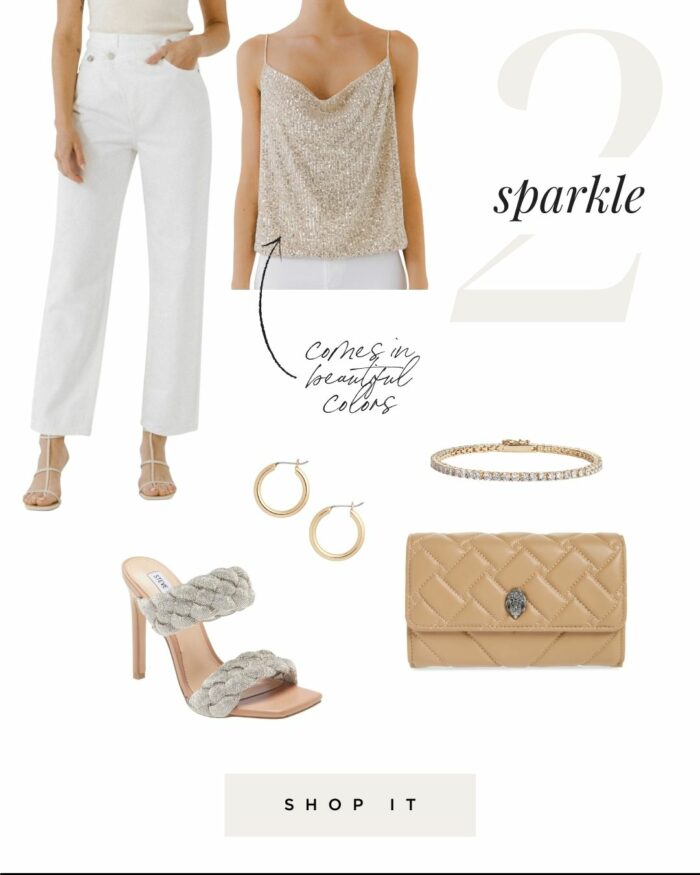 Sequin Cami // Jeans // Heels // Bracelet // Earrings // Clutch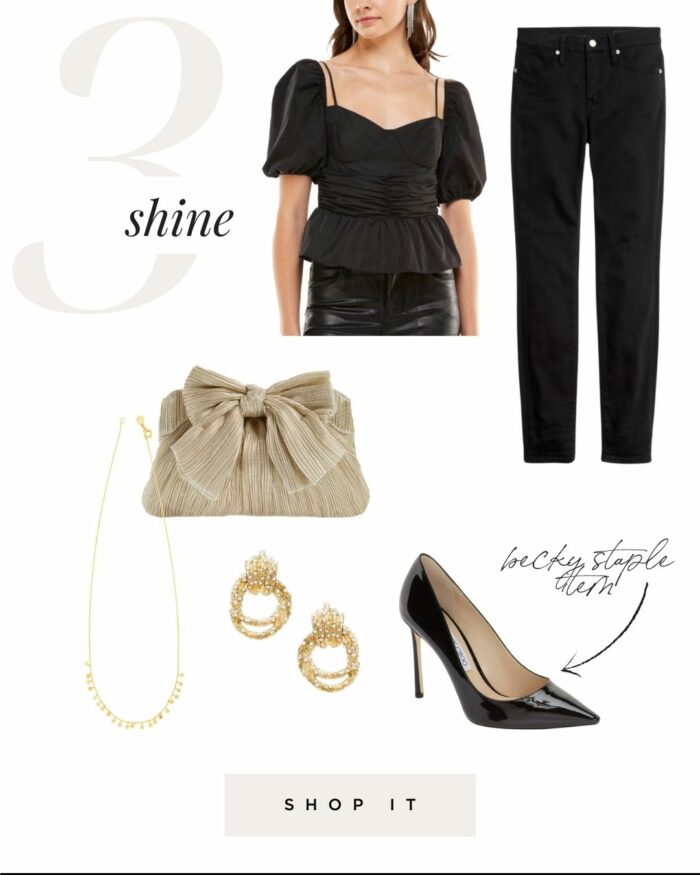 Blouse // Jeans // Heels // Necklace // Earrings // Clutch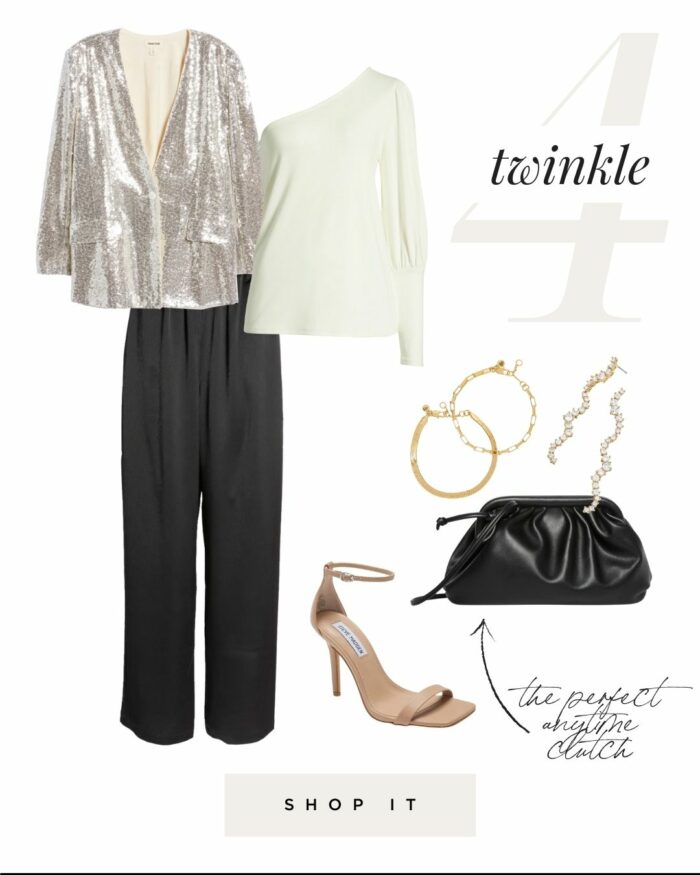 Sweater // Pants // Blazer // Heels // Earrings // Bracelets // Clutch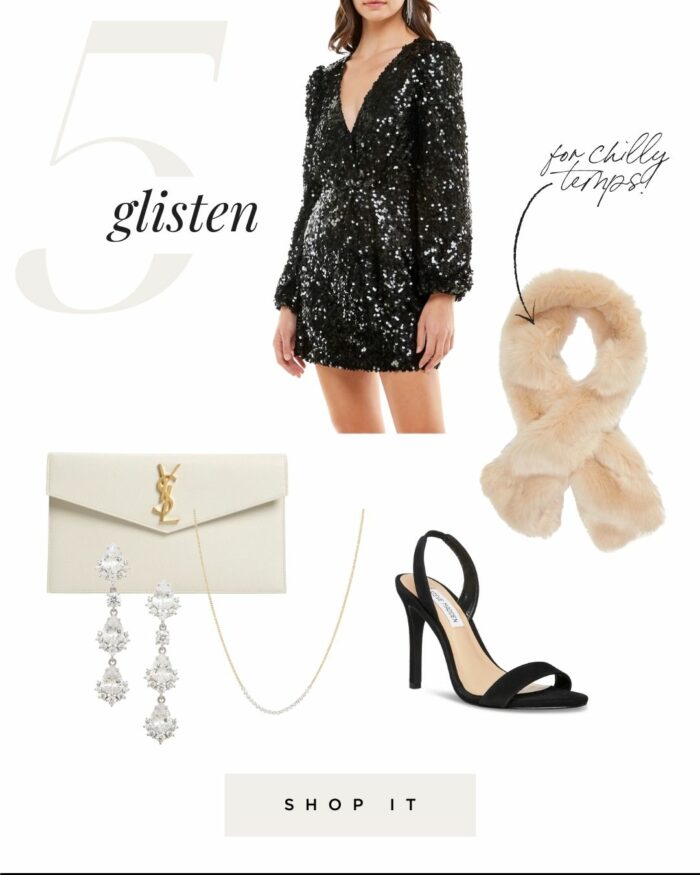 Dress // Heels // Necklace // Earrings // Clutch // Scarf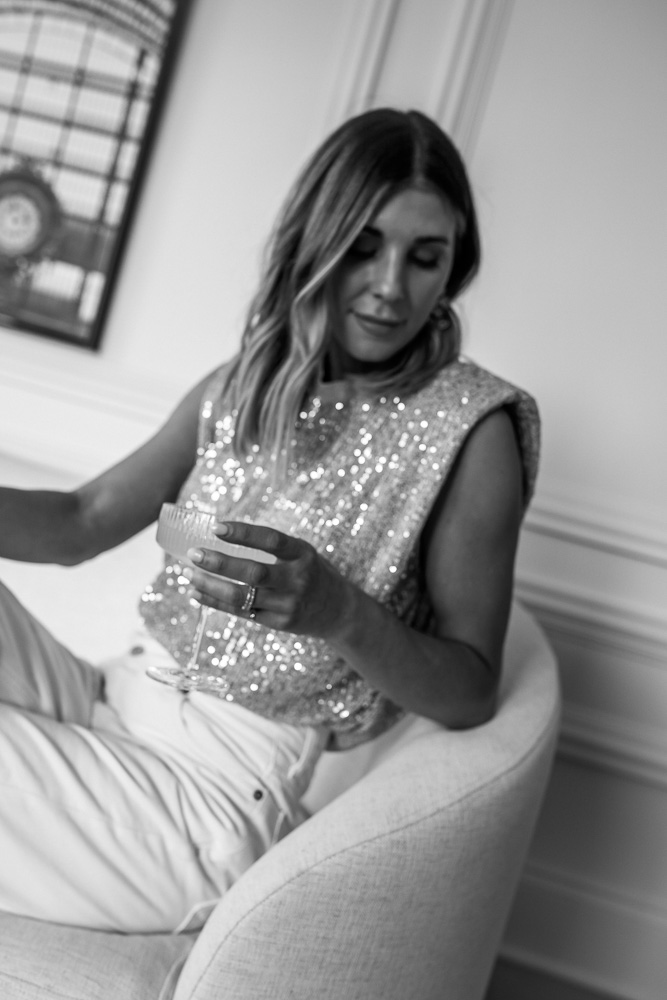 SHOP MY LOOK

Thank you to Nordstrom for sponsoring this post and making all our holiday shopping easier!