The 2021 Nordstrom Anniversary Sale is still going on and will be for a few more weeks. If you haven't seen my shopping guides, go check them out to see my favorite style and product picks!
With part one of try ons already posted earlier this week, I'm sharing part two today! Again, I know the #nsale can be overwhelming with so many great discounted styles. That's why I want to deliver content only including my favorite styles and with my honest review. 
Sale access will continue to be granted throughout the month of July and I'm still receiving new products I ordered. Make sure to subscribe to my blog newsletter and sign up for Instagram alerts for more product updates and try ons!
My sizing and height for reference:
– I often get asked my height and normal size to help you decide what size to get in sale items so here is what I wear for reference.
– I am normally a size XS/S and a 26 in denim. If I say something is TTS that means "true to size" and that means I just got my usual size.
– I am 5′ 7″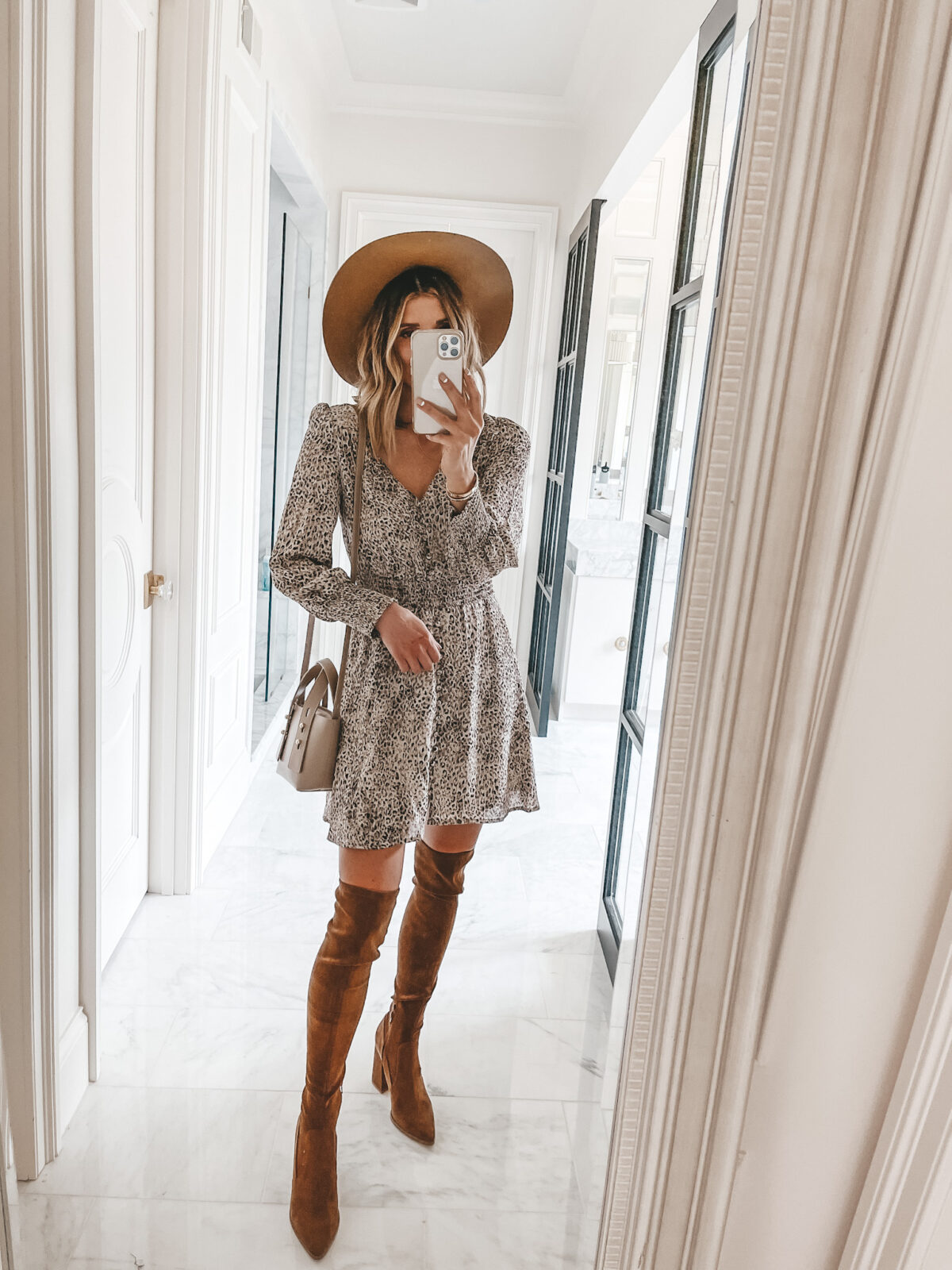 Review: Love the pattern of this dress. Such a flattering fit every body!
Sizing: Fits TTS – wearing size small
Other items pictured:Boots, Bag, Hat, Necklace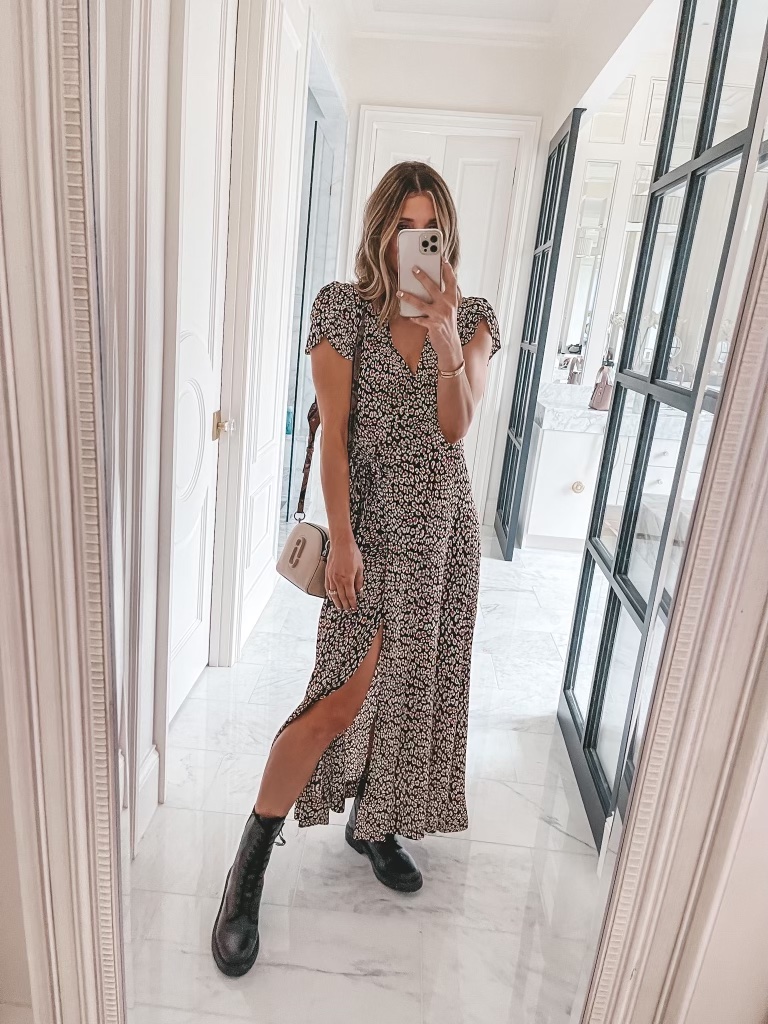 Review: If you guys know me you know I love a wrap dress! This wrap dress is so cute for a summer or early fall event.
Sizing: Fits TTS – wearing size small
Other items pictured: Bag, Boots,Necklace

Review: I love that they had a summer friendly dress included in the sale. It is even cuter in person and is ribbed!
Sizing: Fits TTS – wearing size small
Other items pictured: Shoes, Necklace

Review: This midi dress is stretchy and has a pretty open back detail. It's ribbed and is bump friendly!
Sizing: Fits TTS – wearing size small
Other items pictured: Jacket, Heels, Boots, Bag, Necklace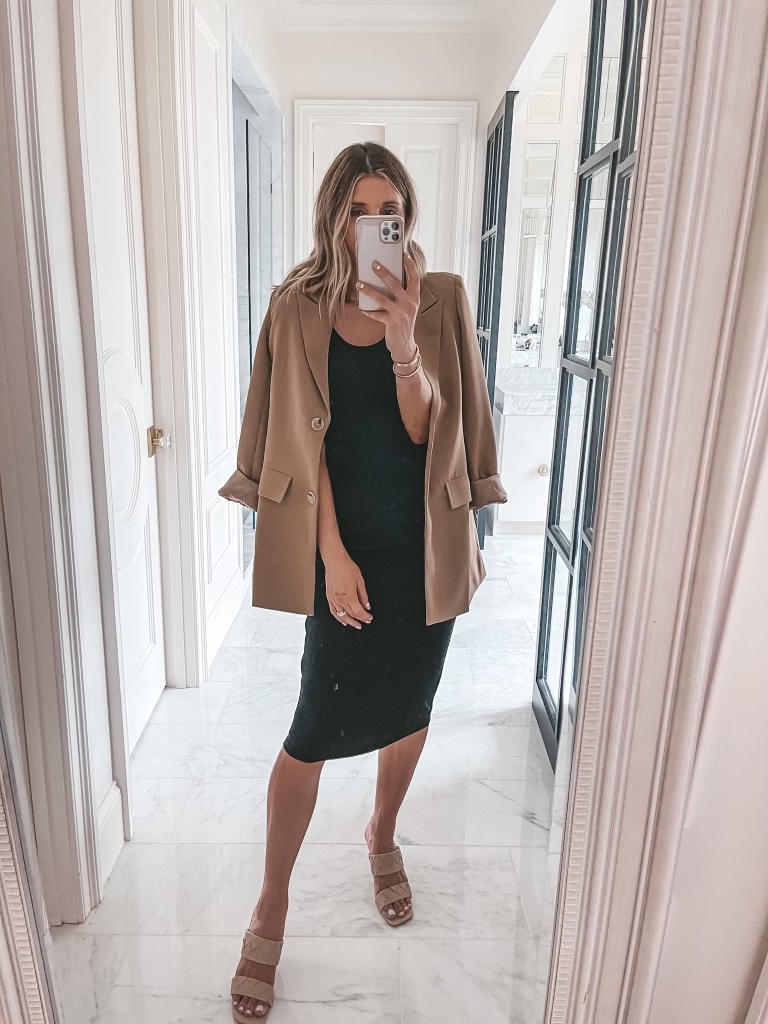 Review: Soft, stretch and ribbed!
Sizing: Fits TTS – wearing size small
Other items pictured: Blazer, Heels, Necklace

Review: The cutout detail is so chic. This has a mock neck and zips in the back.
Sizing: Runs a little big, I suggest sizing down one size.
Other items pictured: Shoes, Bag, Necklace

Review: A great sweater dress for fall. The length is great, not too short and love how soft it is!
Sizing: Fits TTS – wearing size small
Other items pictured: Coat, Boots, Necklace

Review: This is so soft and incredibly comfy! It's the perfect jumpsuit to lounge around It or wear on a lazy sunday.
Sizing: Fits TTS – wearing size small
Other items pictured: Necklace

Review: This blazer is so good! The belted detail is my favorite part, I love the trench color also!
Sizing: Fits TTS – wearing size small
Other items pictured: Jeans, Shoes, Bag, Necklace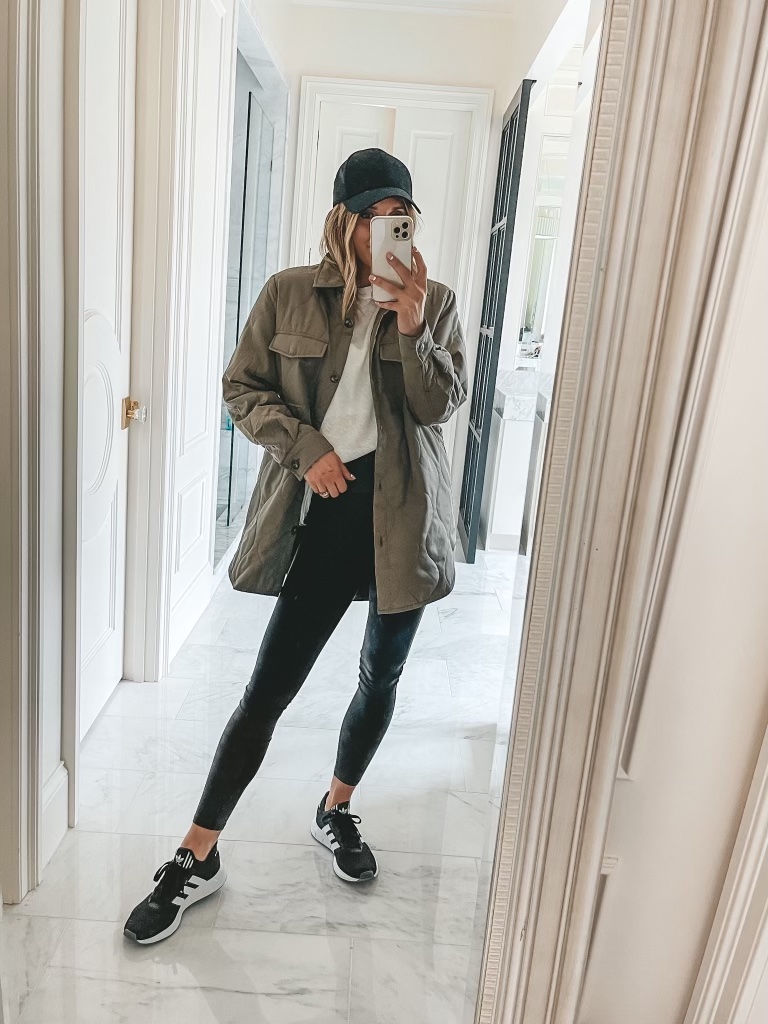 Review: I was so impressed with this jacket. It didn't look as cute on the hanger but on it is perfect. It's nice and long and lightweight!
Sizing: Fits TTS – wearing size small
Other items pictured: Hat, Leggings,T-Shirt, Shoes, Necklace

Review: Another great shaket under $35! It is soft, lined and the perfect flannel for fall!
Sizing: Fits TTS – wearing size small
Other items pictured:Jeans, Boots, T-Shirt, Necklace

Sizing: Fits TTS – wearing size small
Other items pictured: Jeans, Dress, Boots, Necklace, T-Shirt

Sizing: Fits TTS – wearing size small
Other items pictured: Leggings, Top, Sneakers, Necklace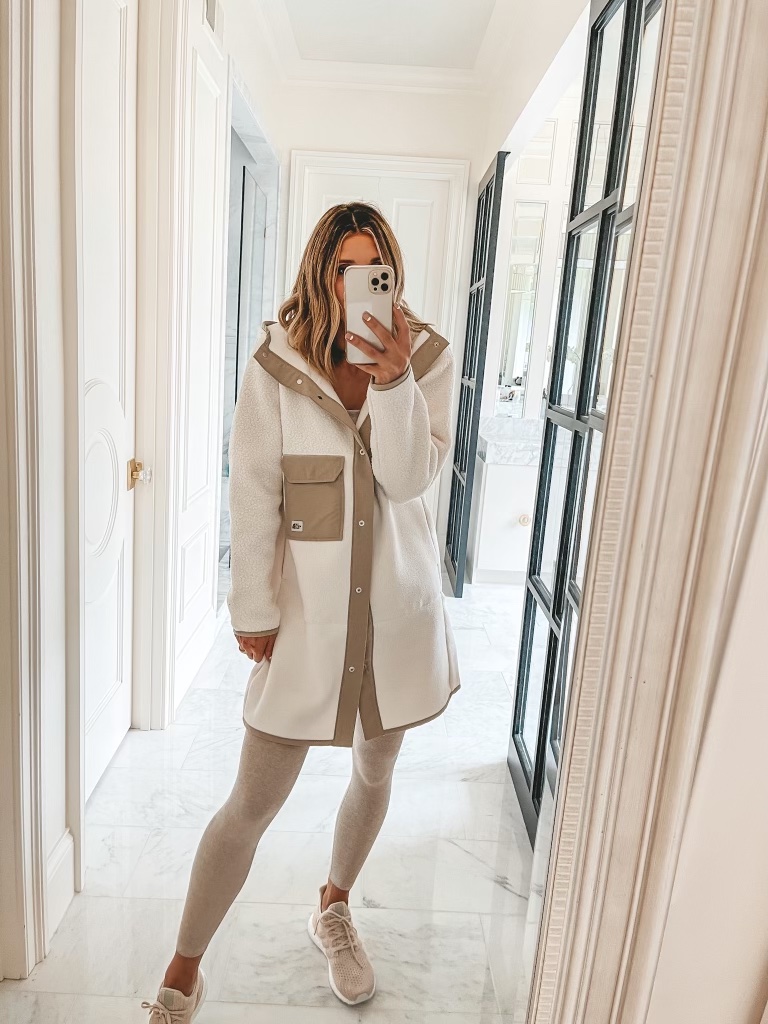 Review: I love that this fleece is longer but not so heavy. One of my favorite Northface picks from the sale!
Sizing: Fits TTS – wearing size small
Other items pictured:Leggings, Sneakers, Necklace

Review: The collar on this coat is so cute! I also really like the houndstooth pattern, such a great fall piece.
Sizing: Fits TTS – wearing size small
Other items pictured: Jeans, Dress, T-Shirt, Boots, Hat, Bag, Necklace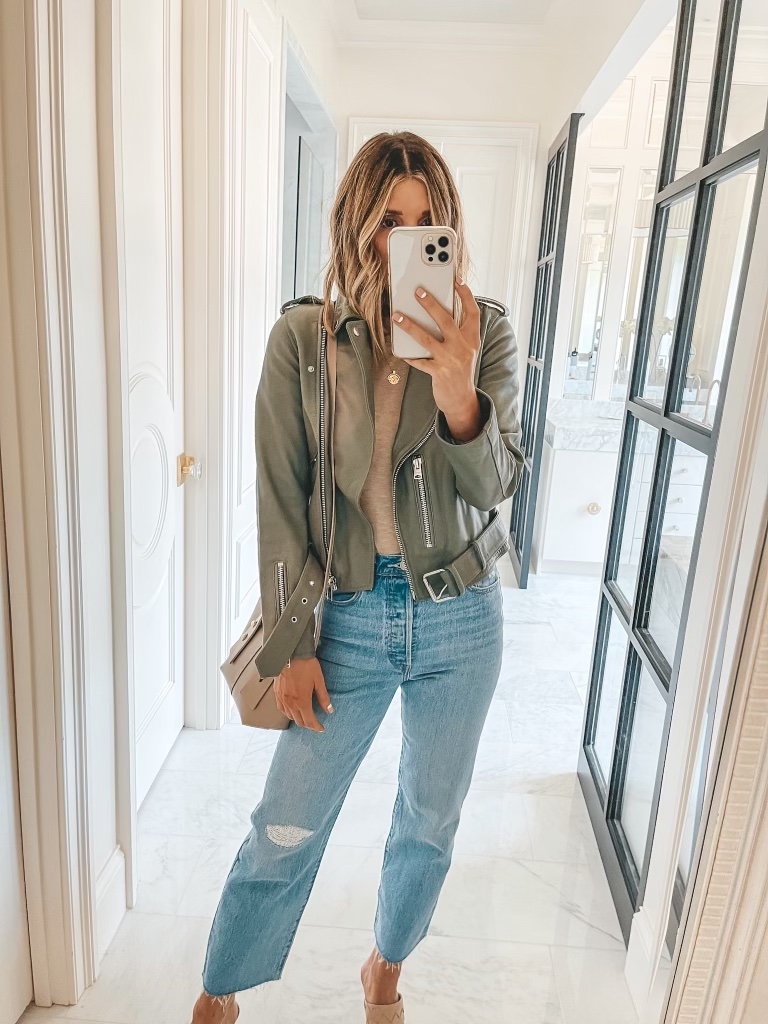 Review: I love a leather jacket and this one is super cute color for fall, runs a little small.
Sizing: Runs small – wearing size 4
Other items pictured:Jeans, T-Shirt, Heels, Bag, Necklace

Review: This bodysuit is such a great basic piece, you can dress it up or keep it casual. It is such a great Item on the sale! The shoulder pad detail is so cute too
Sizing: Fits TTS – wearing size small
Other items pictured: Jeans, Heels, Sandals, Bag, Necklace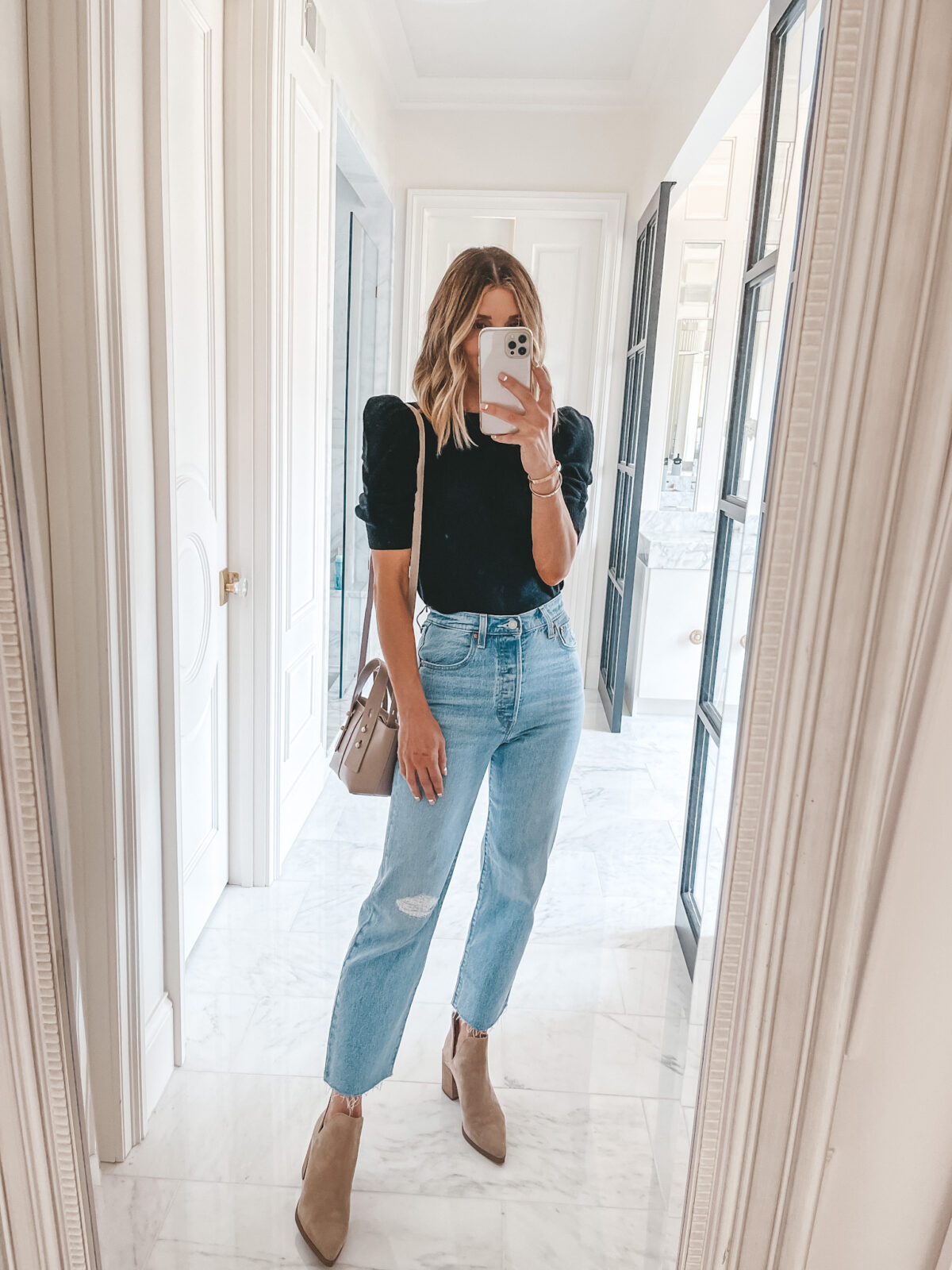 Review: This top is so amazing. I love the puff sleeve detail! It is also super comfy to wear
Sizing: Fits TTS – wearing size small
Other items pictured: Jeans, Boots, Bag, Necklace

Review: Soft, slouchy and extra long sleeves!
Sizing: Fits TTS – wearing size small
Other items pictured: Blue Jeans, Black Jeans, Heels, Bag, Necklace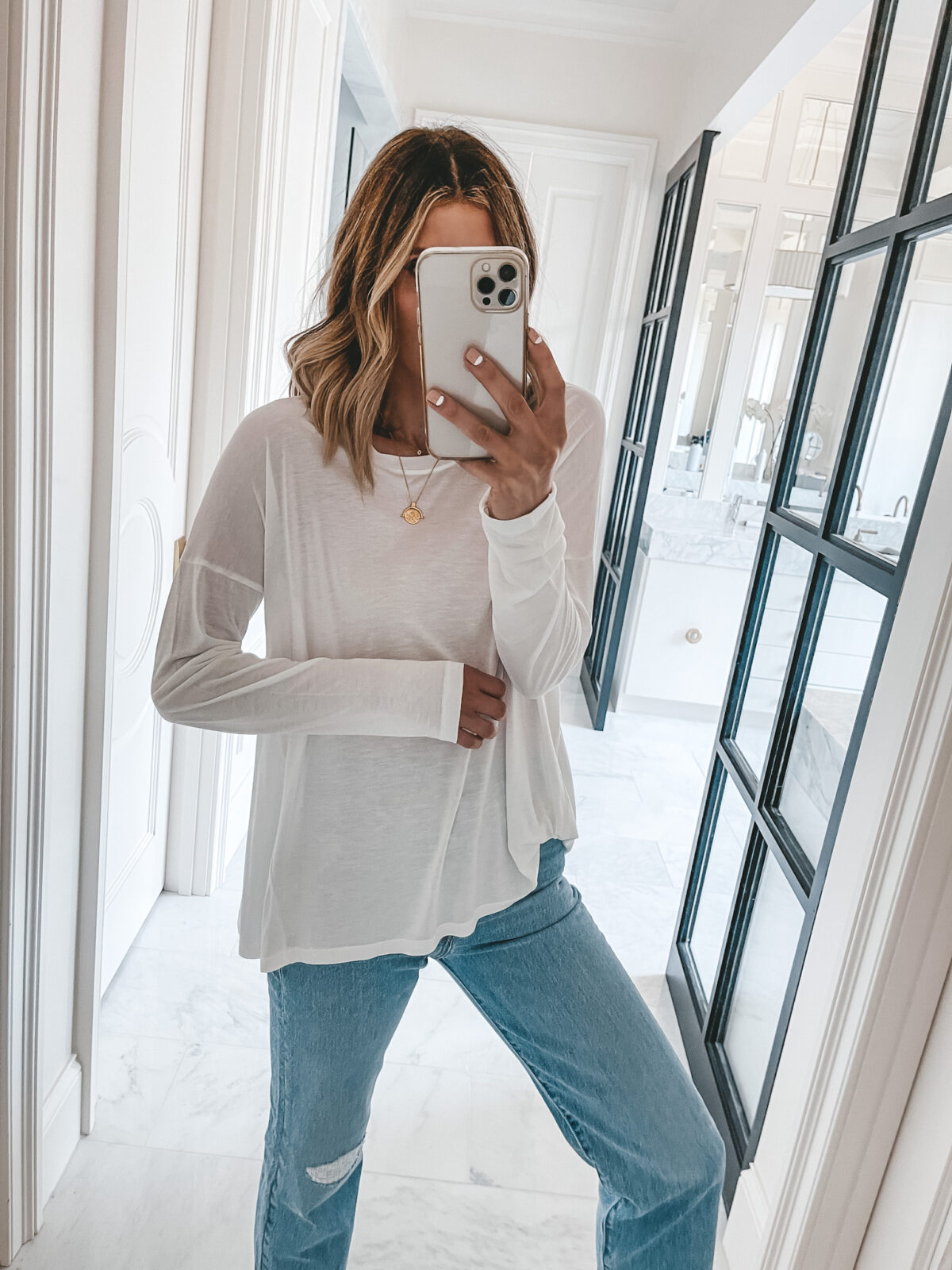 Review: Super soft and lightweight.
Sizing: Fits TTS – wearing size small
Other items pictured: Jeans, Necklace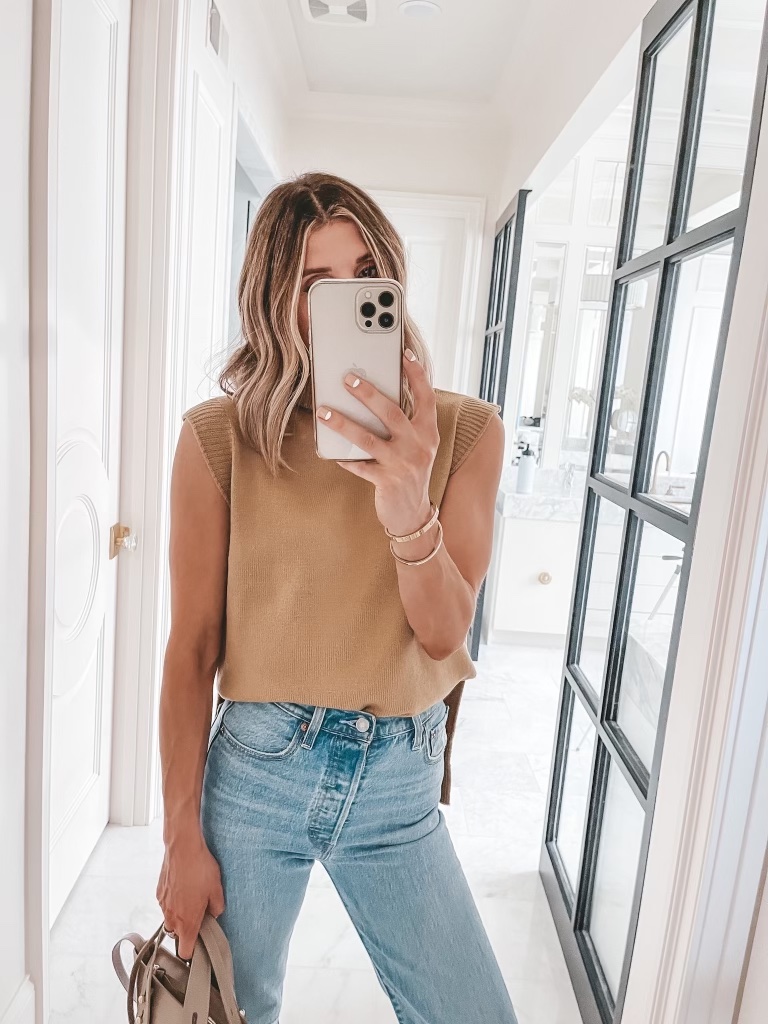 Sizing: Fits TTS – wearing size small
Other items pictured: Jeans, Bag, Necklace

Review: One of my favorite sweaters from the sale! It's slouchy, love the chunky knit and colors this comes in!
Sizing: Fits TTS – wearing size small (Size up to wear as Sweater dress)
Other items pictured:Black Jeans, Blue Jeans, Bag, Tall Boots, Short Boots, Necklace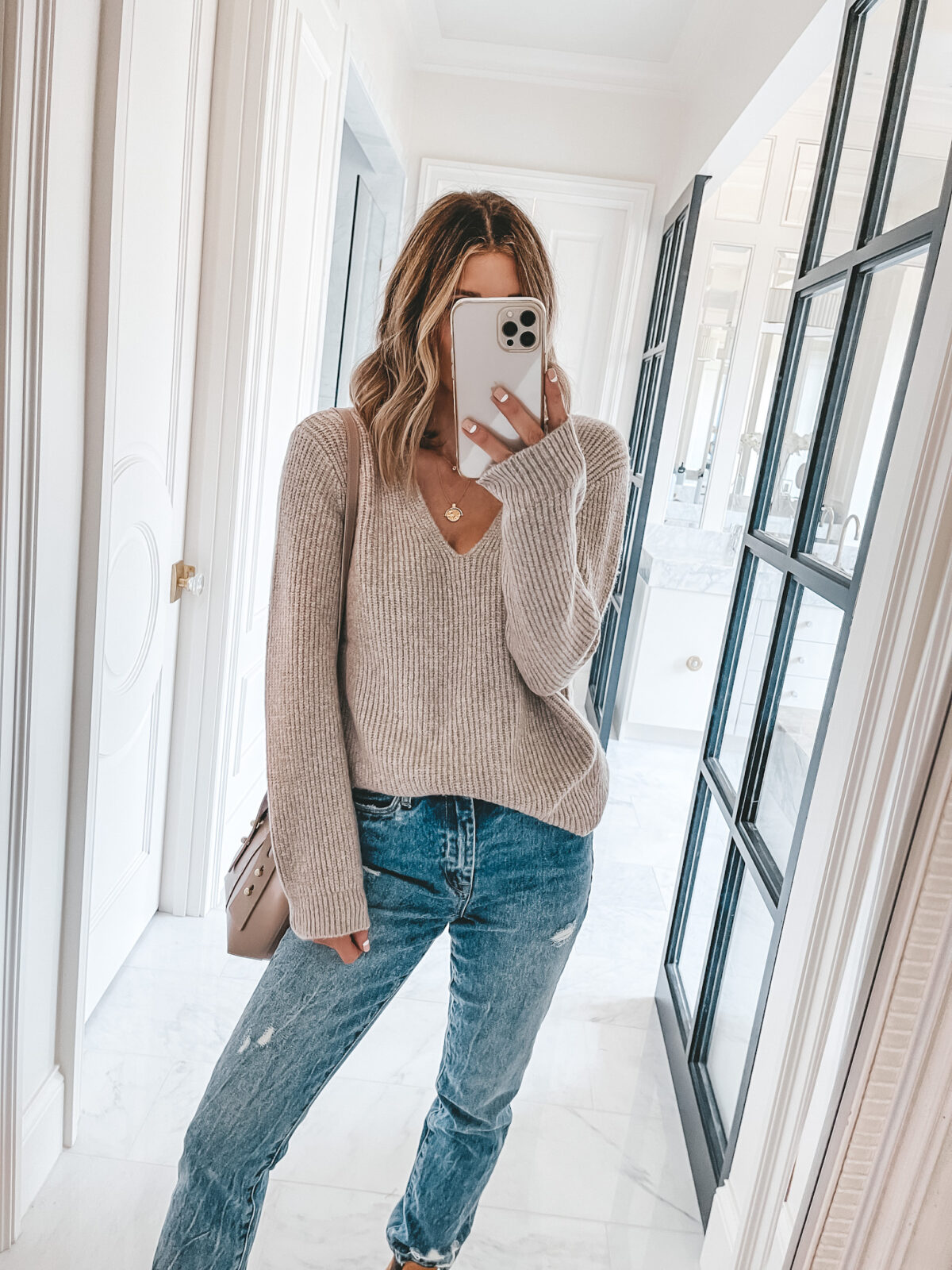 Sizing: Fits TTS – wearing size small
Other items pictured: Jeans, Bag, Necklace

Review: A great mock neck sweater under $50! Stretchy and lightweight.
Sizing: Fits TTS – wearing size small
Other items pictured: Jeans, Bag, Boots, Hat, Necklace

Review: One of my favorite turtleneck sweaters from the sale! This is soft, stretchy and love the extra long sleeves.
Sizing: Fits TTS – wearing size small
Other items pictured: Jeans, Pants, Heels, Bag, Boots, Necklace

Review: Super cute front detail and soft!
Sizing: Fits TTS – wearing size small
Other items pictured: Leggings, Boots, Necklace

Review: Obsessed with this cutout sweater from Paige! It fits oversized and is super soft!
Sizing: Fits TTS – wearing size small
Other items pictured: Jeans, Bag, Necklace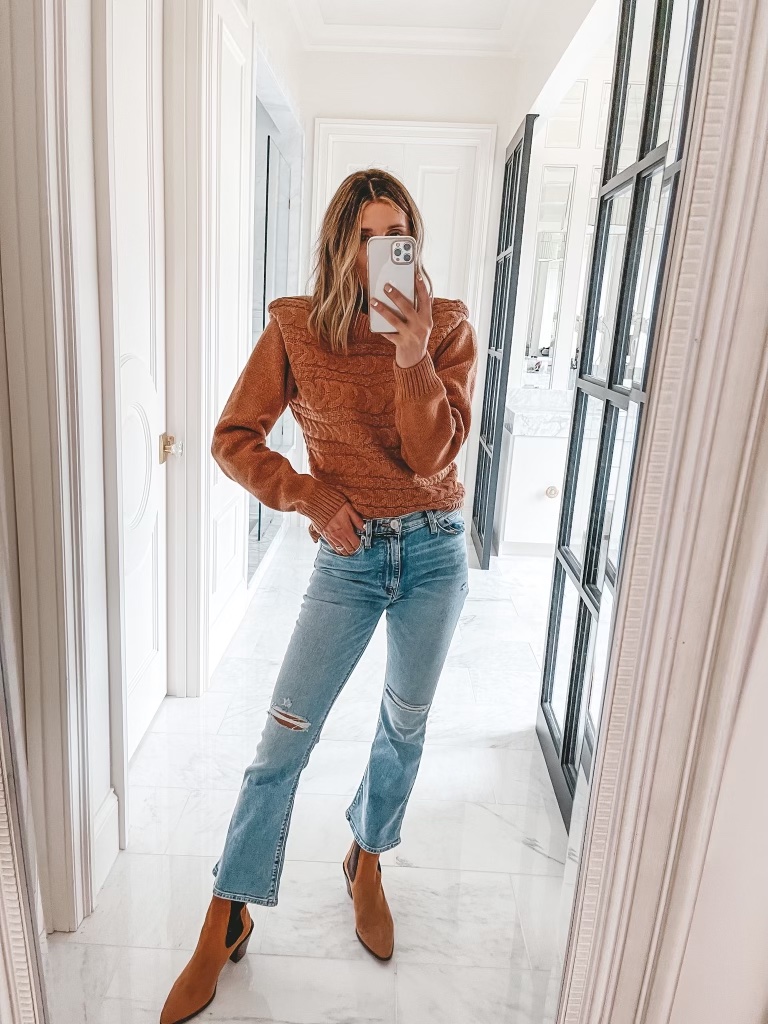 Review: Super fun shoulder detail, love this color for fall
Sizing: Fits TTS – wearing size small
Other items pictured: Jeans, Boots, Necklace

Review: 3/4 sleeve length, love the texture and color. Also comes in white!
Sizing: Fits TTS – wearing size small
Other items pictured: Jeans, Boots, Necklace

Review: Love the darker wash on these distressed jeans! They sold out earlier this week but back in stocl!
Sizing: Fits TTS – wearing size 26
Other items pictured:Boots, Bag left, Bag right, V-neck Sweater, Turtleneck Sweater, Necklace

Review: One of my top picks for denim from the Nordstrom anniversary sale! The denim is not as thick so they are easy to move in, comfortable and have great stretch! Love the rips and wash on this pair!
Sizing: Fits TTS – wearing size 26
Other items pictured: Shacket, T-Shirt, Sweater, Boots, Necklace

Review: One of Madewells best selling skinny jeans included in the sale!
Sizing: Fits TTS – wearing size 26
Other items pictured: Black Shirt, Tan Sweater, Heels, Boots, Bag, Necklace

Review: These look so nice in person. They fit great, love the high waist elastic band.
Sizing: Fits TTS – wearing size small
Other items pictured: T-Shirt, Sweater, Bag left, Bag right, Heels, Necklace

Review: Reminds me of the lululemon sweatshirt and similar fit!
Sizing: Fits TTS – wearing size small
Other items pictured: Leggings, Joggers, Adidas Sneakers, Golden Goose, Water Bottle, Necklace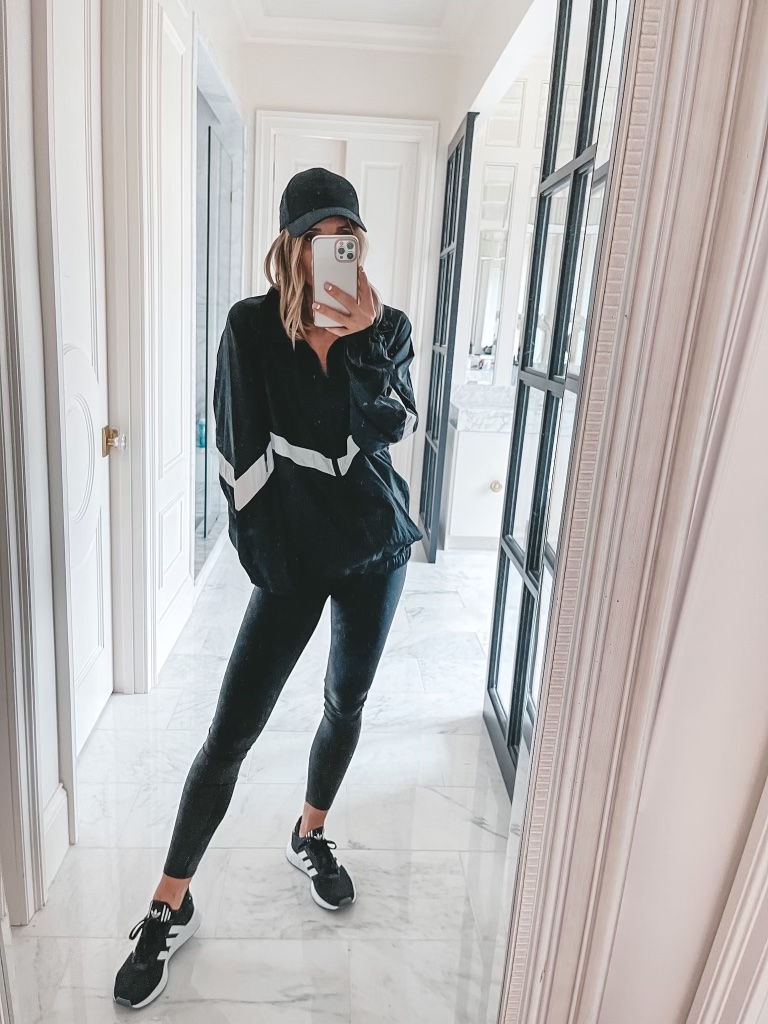 Sizing: Fits TTS – wearing size small
Other items pictured: Leggings, Sneakers, Hat, Necklace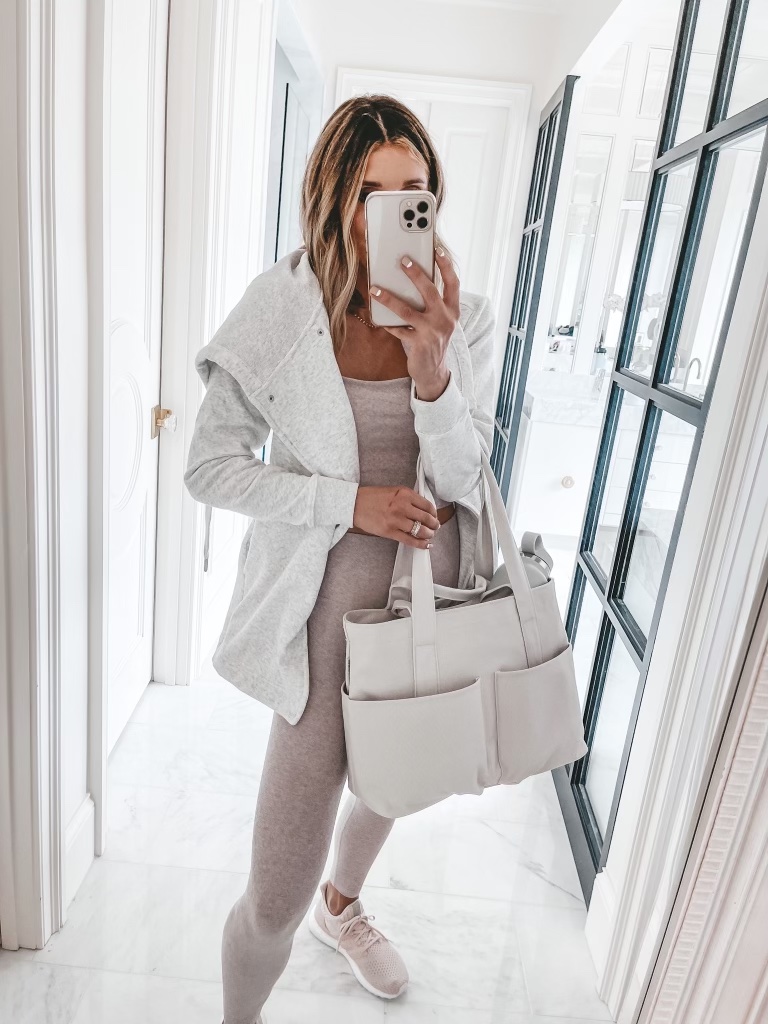 Review: Super soft and great for chilly mornings after a workout or running errands!
Sizing: Fits TTS – wearing size small
Other items pictured: Leggings, Bag, Top, Sneakers, Necklace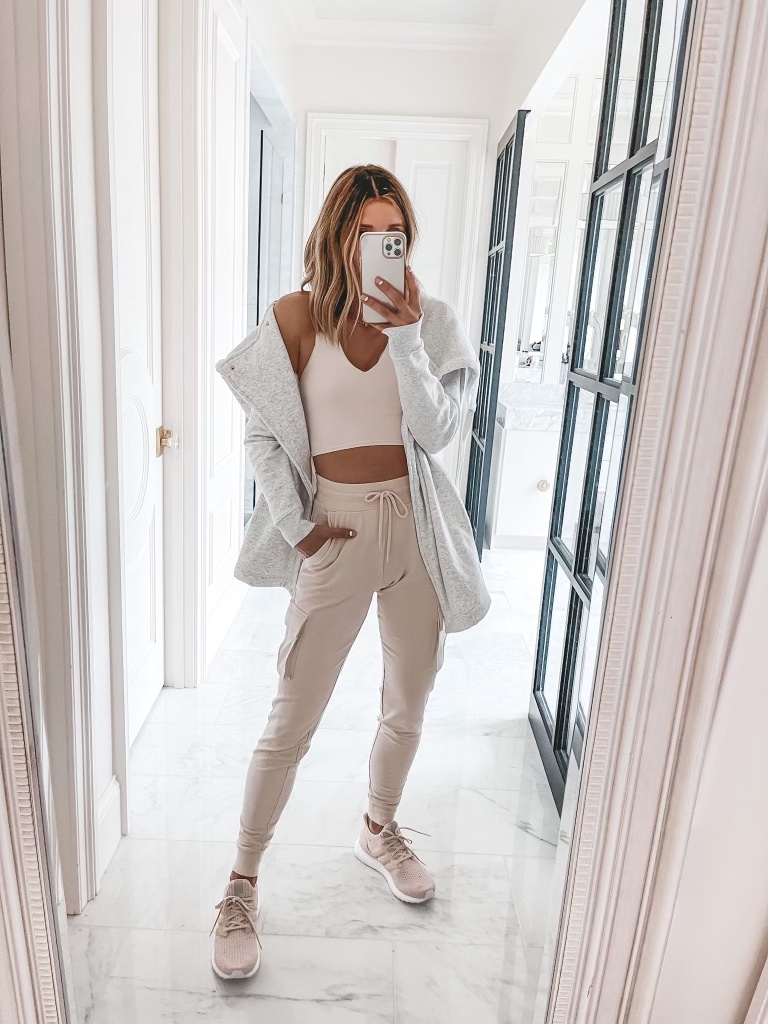 Review: So soft and love the style of this! comes in pink and charcoal.
Sizing: Fits TTS – wearing size small
Other items pictured: Joggers, Jacket, Sneakers, Necklace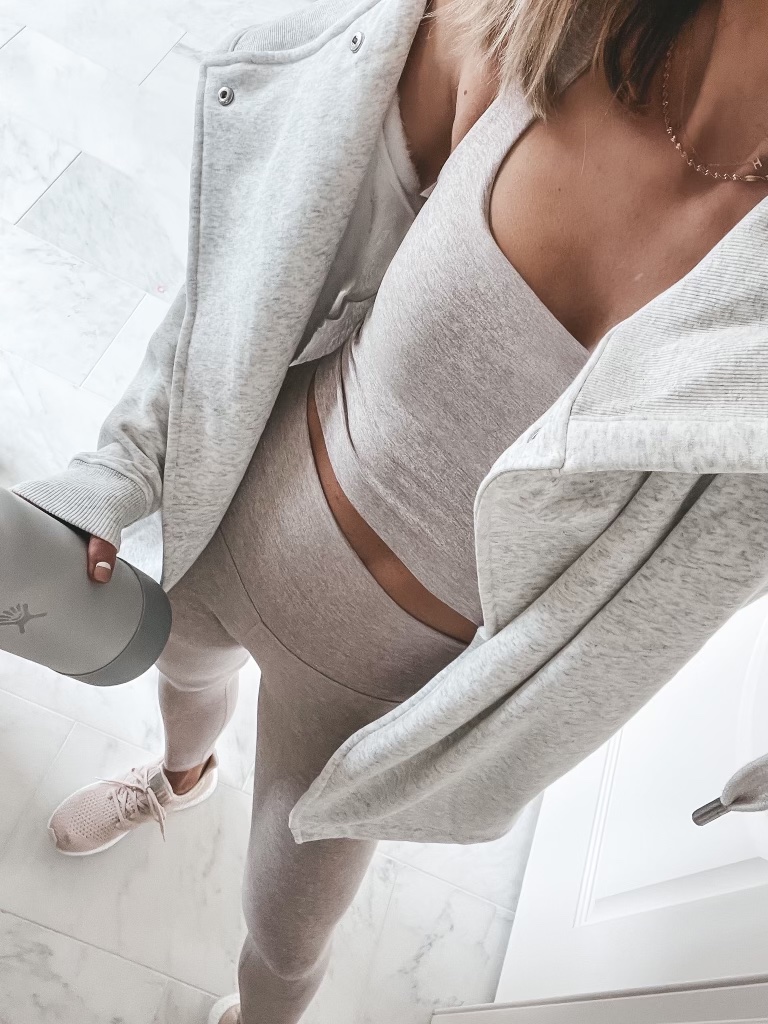 Review: Super soft, love this set for lounging and working out.
Sizing: Fits TTS – wearing size small
Other items pictured: Leggings, Sneakers, Jacket, Necklace, Water bottle

Review: The best faux leather leggings you will ever own! I wear mine so much!
Sizing: Fits TTS – wearing size small
Other items pictured: Sweater, Boots, Sneakers, Hat, Necklace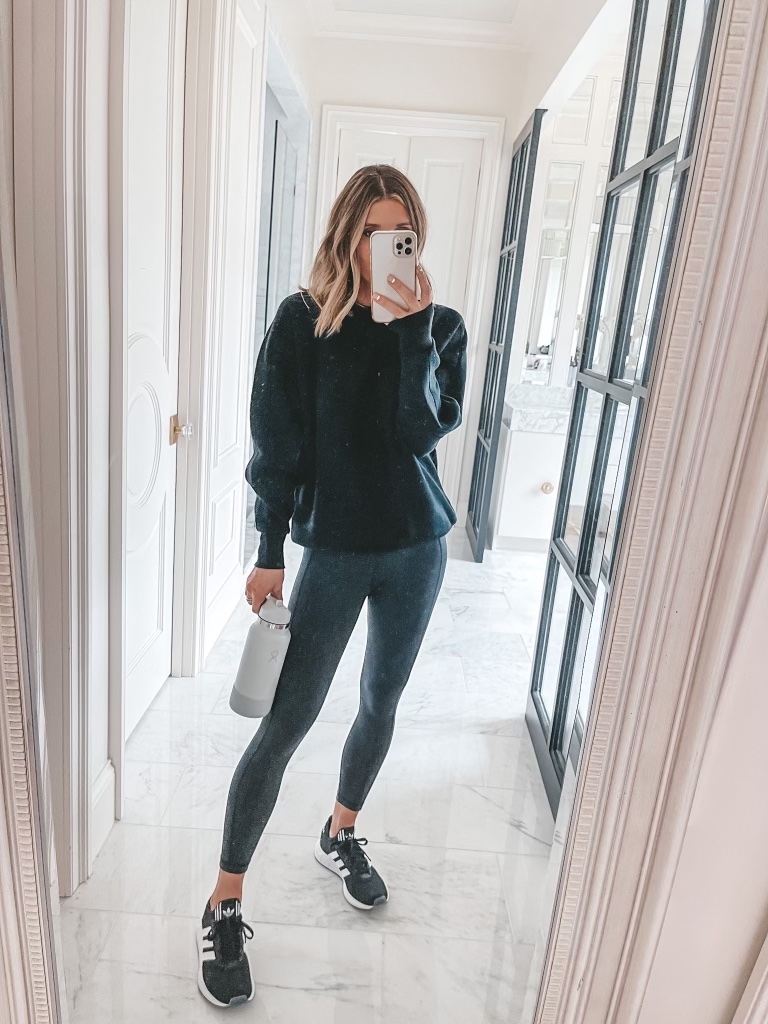 Sizing: Fits TTS – wearing size small
Other items pictured: Sweatshirt, Sneakers, Water bottle, Necklace

Review: This is their super soft workout fabric that feels amazing! love this set!
Sizing: Fits TTS – wearing size small
Other items pictured:Top, Jacket, Sneakers, Bag, Water bottle, Necklace

Review: Soft, high waisted and love the pockets!
Sizing: Fits TTS – wearing size small
Other items pictured:Top, Jacket, Sneakers, Sweatshirt, Necklace

Review: One of my top picks from the #nsale. These knee high boots are so versatile!
Sizing: Fits TTS – wearing size 9
Other items pictured: Coat, Sweater, Jeans, Bag, Necklace

Review: I am SO HAPPY these are included in the sale! One of Sam Edelman's best selling styles from last year but in an updated version!
Sizing: Fits TTS – wearing size 9
Other items pictured: Dress, Bag left, Sweater, Leggings, Necklace

Review:
Sizing: Fits TTS – wearing size 9
Other items pictured:Top, Jacket, Jeans left, Jeans right, Sweater, Necklace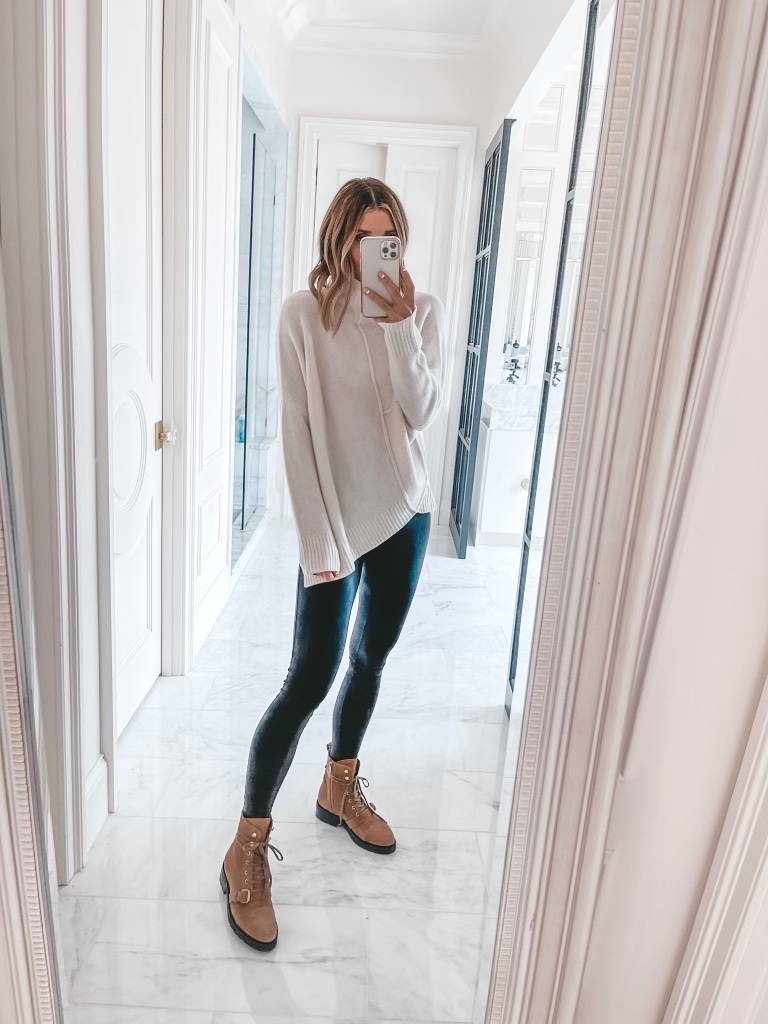 Sizing: Fits TTS – wearing size 9
Other items pictured: Sweater, Leggings, Necklace

Review: Hands down my favorite heel from the #nsale! Designer vibes and you can wear it with so much!
Sizing: Fits TTS – wearing size 9
Other items pictured: Blazer, Bag, Jeans, Dress, Necklace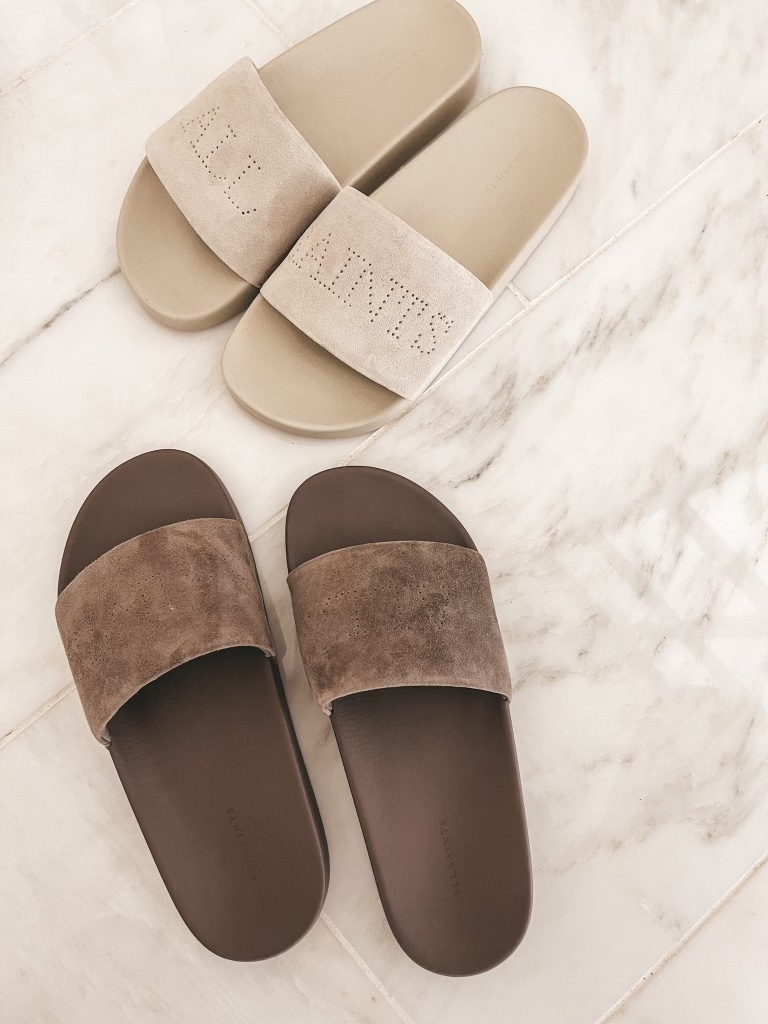 Review: Chic slides for summer!
Sizing: Runs small – I recommend sizing up 1

Review: These never go on sale and will most likely sell out quick!
Sizing: Runs Large, recommend sizing down a half size – wearing size 8.5
Other items pictured: Jacket, Leggings, Top, Water bottle, Necklace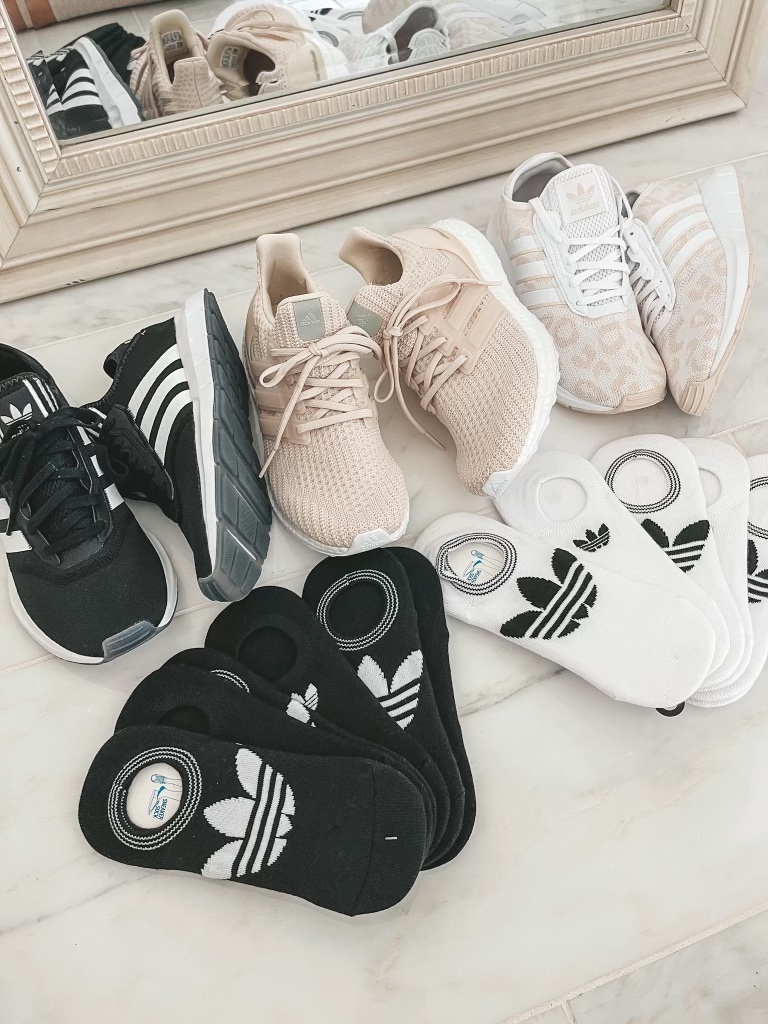 Review: My favorite socks ever! The only socks I wear with sneakers.
Sizing: Fits TTS
Other items pictured:Black sneakers, Pink sneakers, Cheetah print sneakers