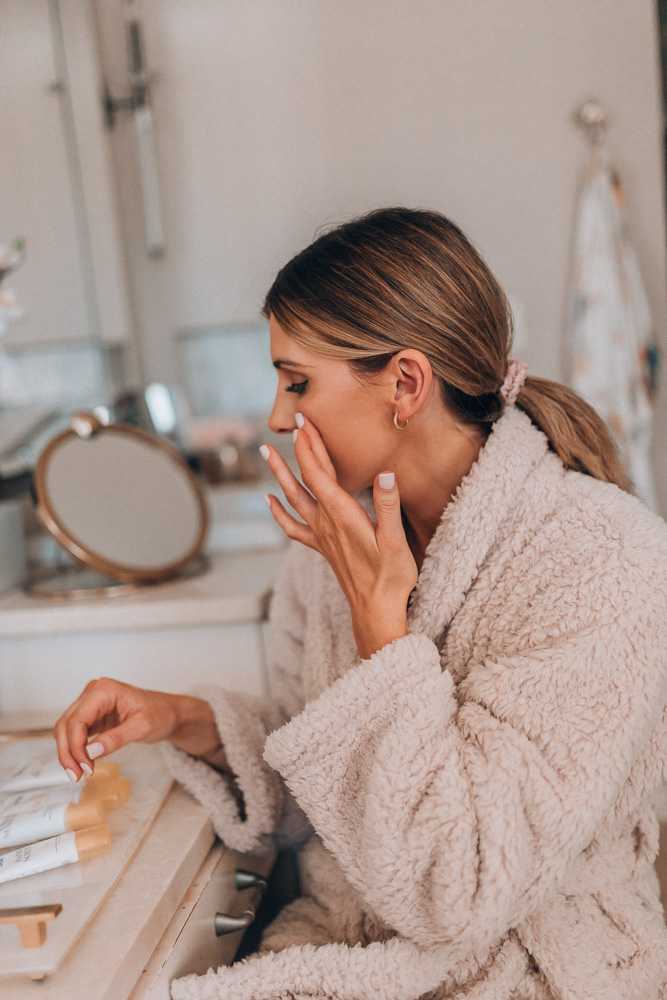 I'm so excited today to partner with Supergoop! to not only share my favorite products in their lineup but why I love them and why any one of them would make a great gift this holiday season. These are products I use in my personal skincare routine year-round but there are also several items we always have on hand for the family as well!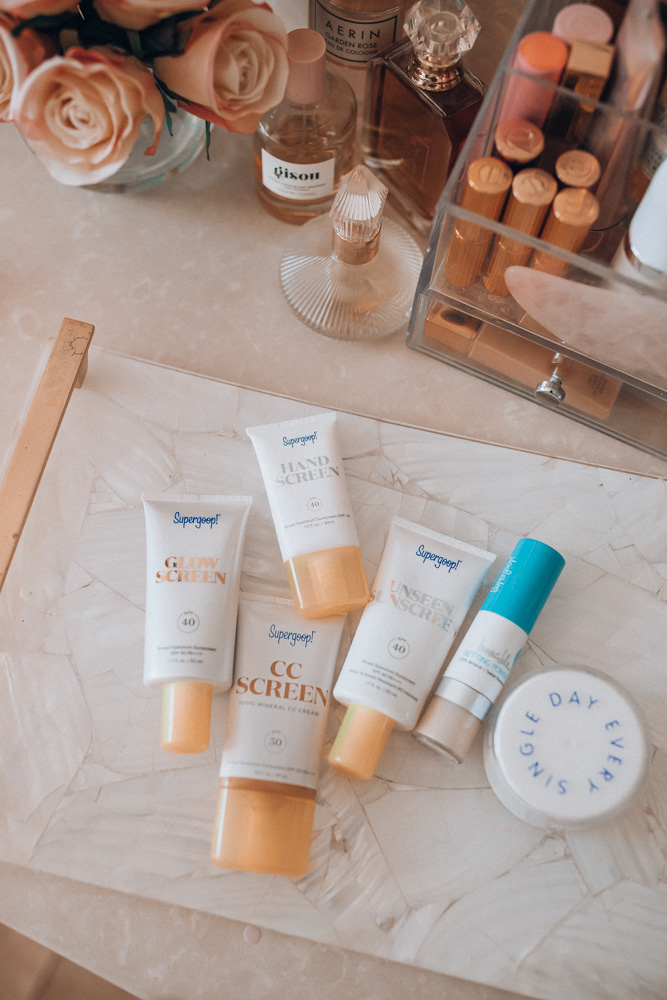 If I had to pick my absolute favorite Supergoop! product, it would probably be the Glowscreen or the Unseen Sunscreen. Glowscreen is a very lightweight primer/SPF 40 that I like to use when I am not wearing makeup to give me just a bit of coverage while going makeup-free. It's sheer but pearlescent so it leaves my skin looking extra dewy while protecting it against UVA, UVB, Blue Light and IRA!
Unseen also acts as a great primer but is more of a true sunscreen, so it's great for when I do wear makeup but still want coverage from foundation and protection against UVA, UVB, Blue Light and IRA. If you're looking for a primer with a punch of SPF 40 that doesn't have a white cast, this is amazing to use as the last step of your skincare and the first step of your makeup routine.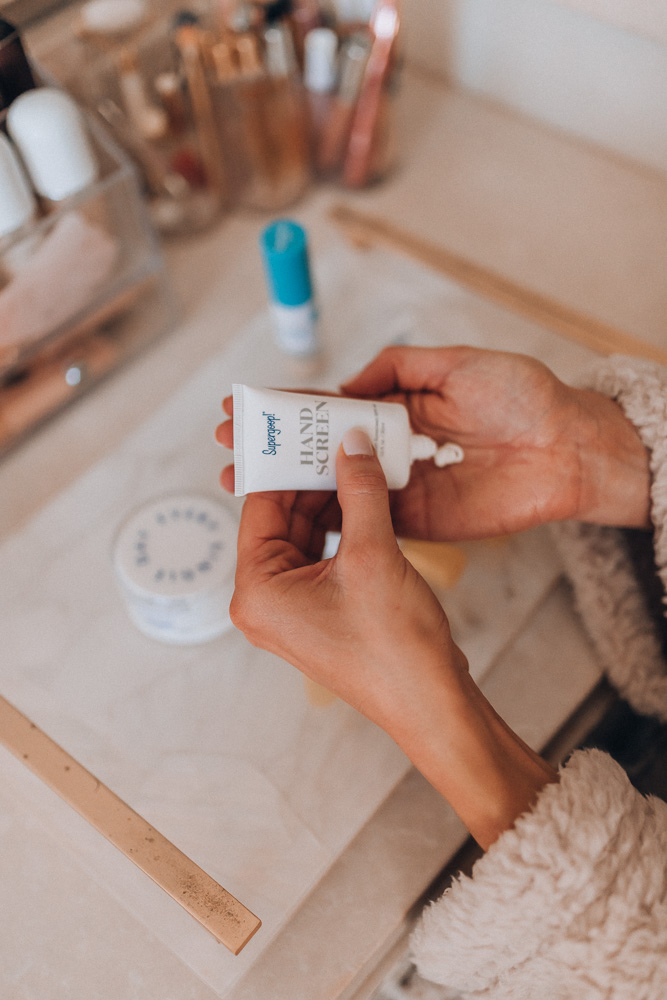 Additionally, I love the Handscreen. I always keep a bottle in my car to apply when I am out as well as driving. My mom taught me to do this and swears on using sunscreen for your hands because they will start to age and get sunspots and sun damage just like your face. You may even notice that your left hand as well as the left side of your face will have more damage from the sun exposure on the driver's side from driving! This and the fact that Handscreen has SPF 40 and is extremely moisturizing, are exactly why it would make an amazing gift! It's the perfect addition to anyone's skincare routine they may not have known they needed!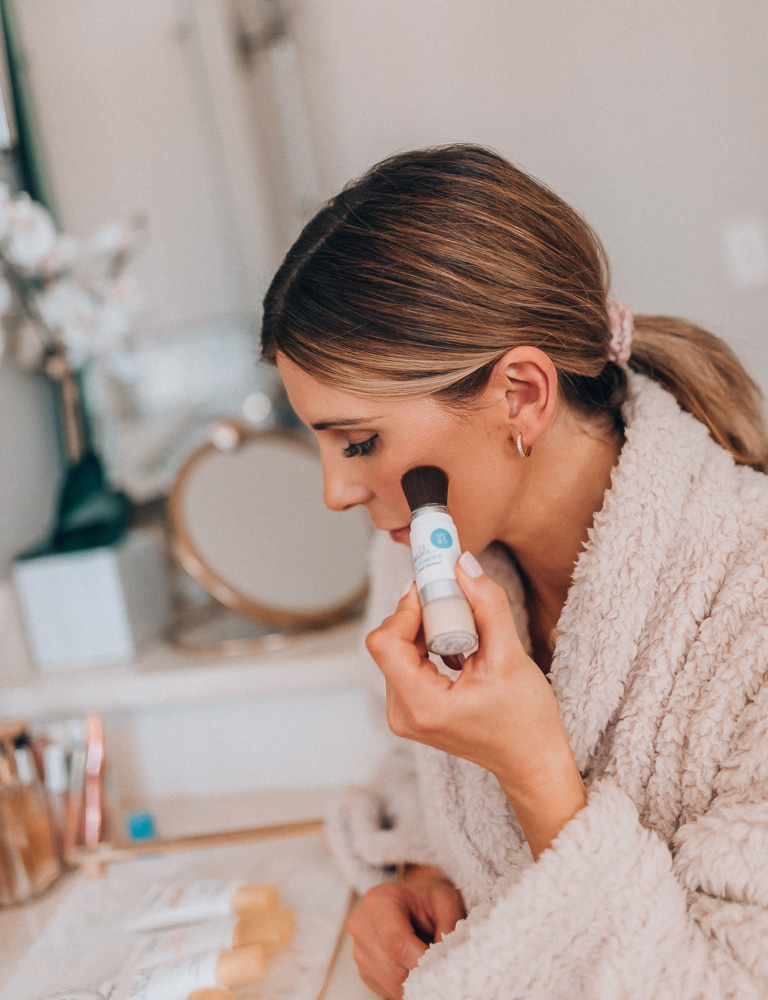 We also have a handful of family favorites from Supergoop! including the 100% Mineral Sunscreen Stick and the PLAY Antioxidant Body Mist SPF 50 with Vitamin C, both of which we use on Sutton and Grey and then the Sunnyscreen Set for baby Harrison. You'll also find Supergoop! Lip Shield in my purse as well as 100% Mineral Invincible Setting Powder. It's a family affair! You just can't beat how good the ingredients are and how much everything protects your skin!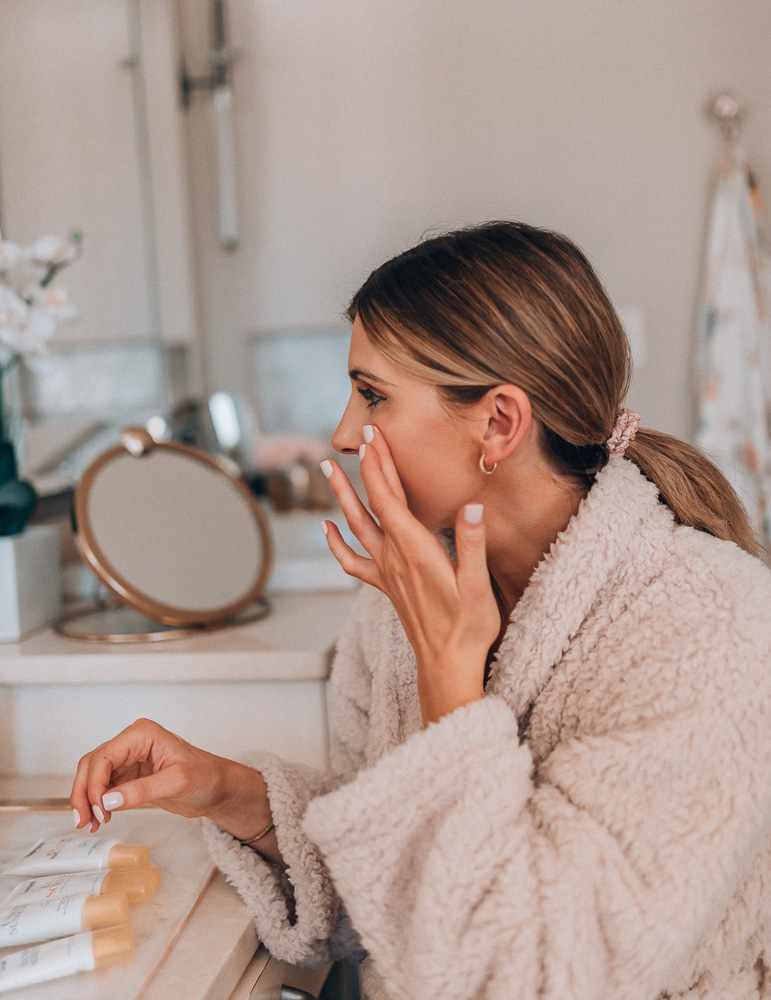 Supergoop! also asked me to share how our family is giving back during the holidays this year, which I absolutely love. It's very important to our family to incorporate a charitable component into the holidays – it's pretty much a family tradition at this point. This year, Michael and I took the kids shopping and they picked out toys for Children's Mercy Hospital while Michael and I will be donating any supplies the hospital is in need of. It brings us together as a family and as the kids get older we want to continue to teach them the importance of always giving back.
Between the quality of their products and their mission to support giving back, I can't think of better skincare products than Supergoop! to gift this holiday season!

A big thanks to Supergoop for sponsoring this post!