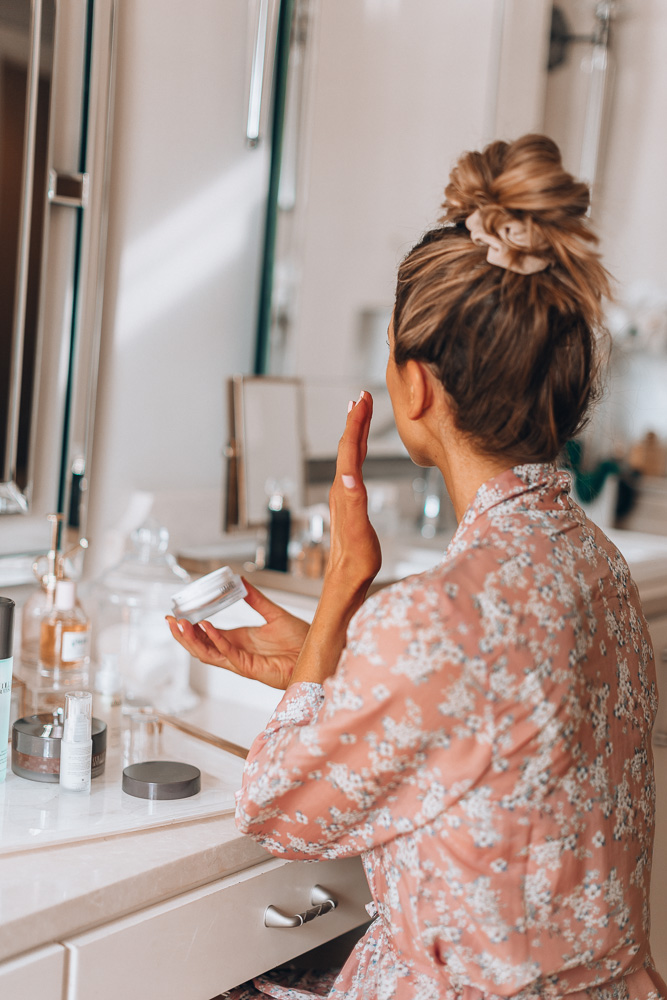 I'm a beauty junkie, and I'm totally okay with that! I'm always trying out new beauty products, whether it's makeup, skin care or hair products – although I'm mostly testing different makeup and skin care products. Over the years, I've come across a few favorites that I always rebuy. One being Colleen Rothschild skincare products and today they started a 25% OFF promo SALE so I'm going into detail on my top 5 most used products and why you should try them!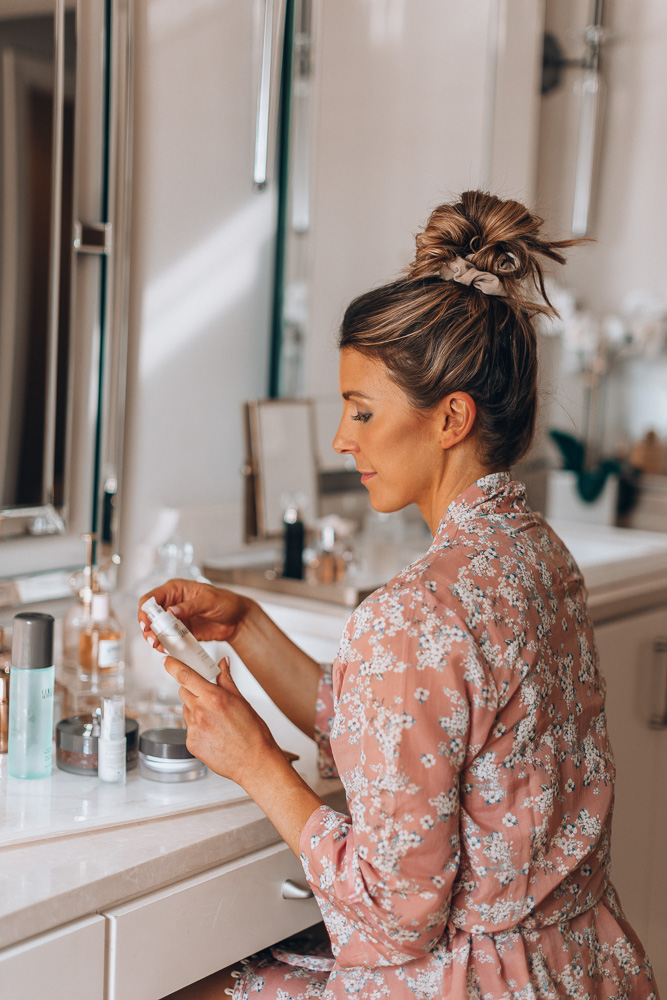 Probably my most repurchased CR product is this Retinol Supreme Night Oil.  And although I cannot use it right now bc I am nursing, I cannot wait to get this back into my skincare routine. Having a retinol in your skincare routine is a MUST any why I love this one is bc it's in an oil so not only are you getting that daily dose of retinol but also a super hydrating plant based oil that will help moisturize your skin.
HOW I USE: I use this in the PM and apply 3-4 drops after I wash and tone, before I apply night time moisturizer.
And speaking of oils…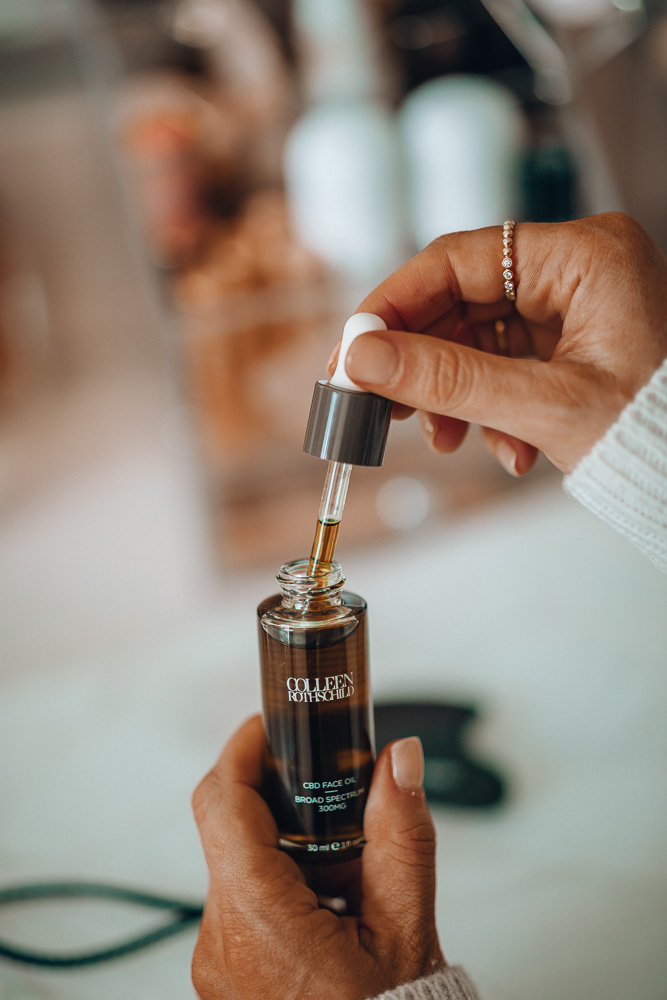 Colleen Rothschild also launched a new CBD Face Oil  that I shared on my stories last week. I used it with their Gua Sha beauty tool and I'm obsesssssed!  CBD oil is something I have wanted to try for over a year now but honestly was a little intimidated, but when Colleen Rothschild launched this I knew it was going to be good! It's a super lightweight oil that calms irritation and helps with redness and dryness.
HOW I USE: You can this CBD oil and Gua Sha tool morning or night. I like to  use it in the morning. It helps de-puff, firm and detoxify.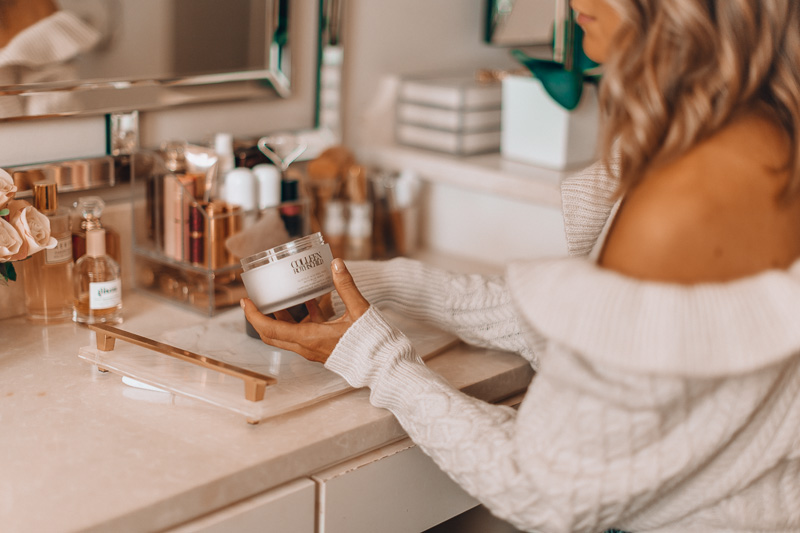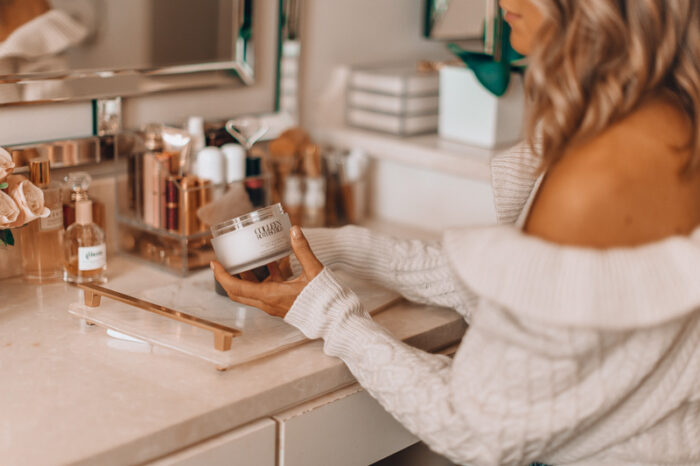 A CR best seller and these always seem to sell out so fast are these Glycolic Acid Peel Pads.   They work really well and with fine lines and wrinkles, uneven skin tone and are also made with Hyaluronic Acid that helps hydrate your skin too.
HOW I USE: I use in the PM after I wash and tone, before I apply face oil and moisturizer.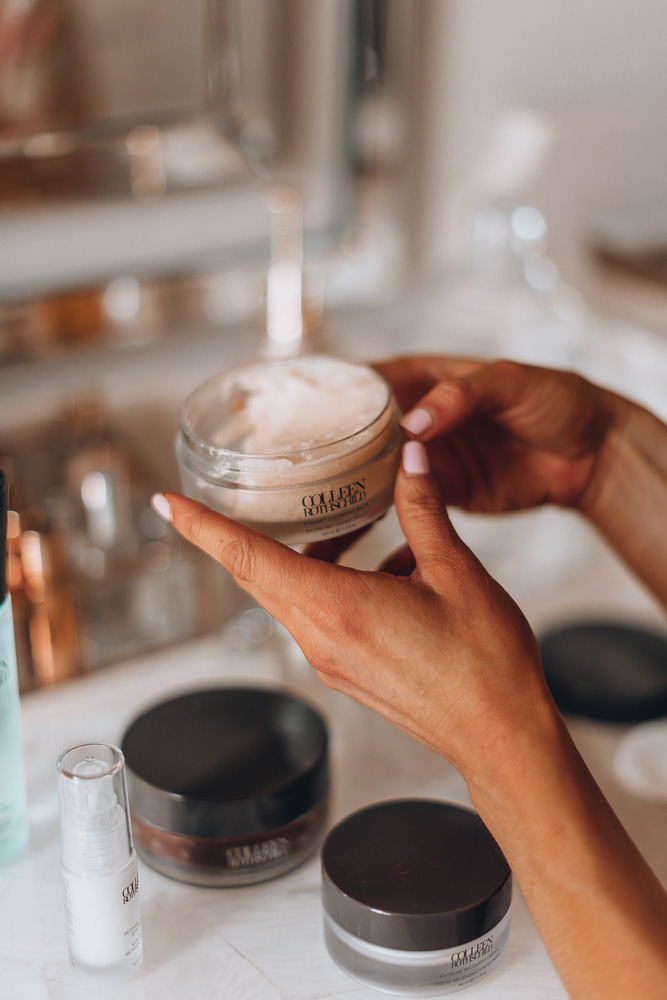 This cleanser has become one that I just can't live without. It dissolves makeup, clears congested pores, and removes impurities, leaving skin balances, soft and radiant.  Not drying like a normal cleanser soap does. It's also gentle on your eyes and removes makeup without drying sensitive skin around your eyes! It leaves your skin feeling super moisturized and comes in several different sizes if you want to start small first (but I promise you'll love thisss).
HOW I USE: Lather it all over your face and neck, rinse with warm water and wash cloth.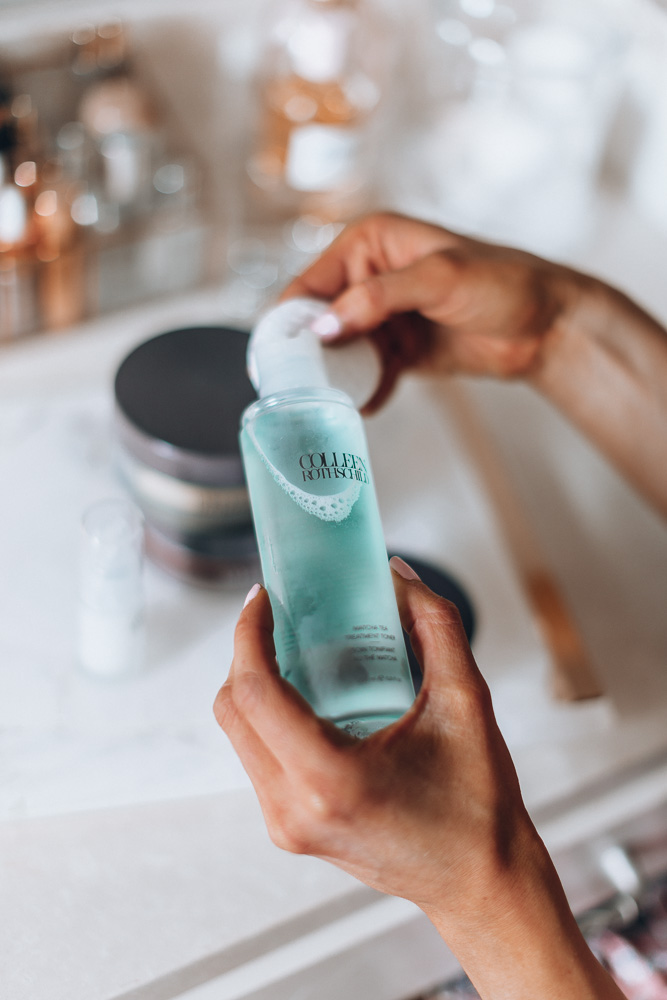 If you haven't started using a toner, definitely give this a try! It helps balance your skin and is great for use in both the morning and evening.
SHOP SKINCARE FAVORITES

A big thanks to Colleen Rothchild for sponsoring this post!