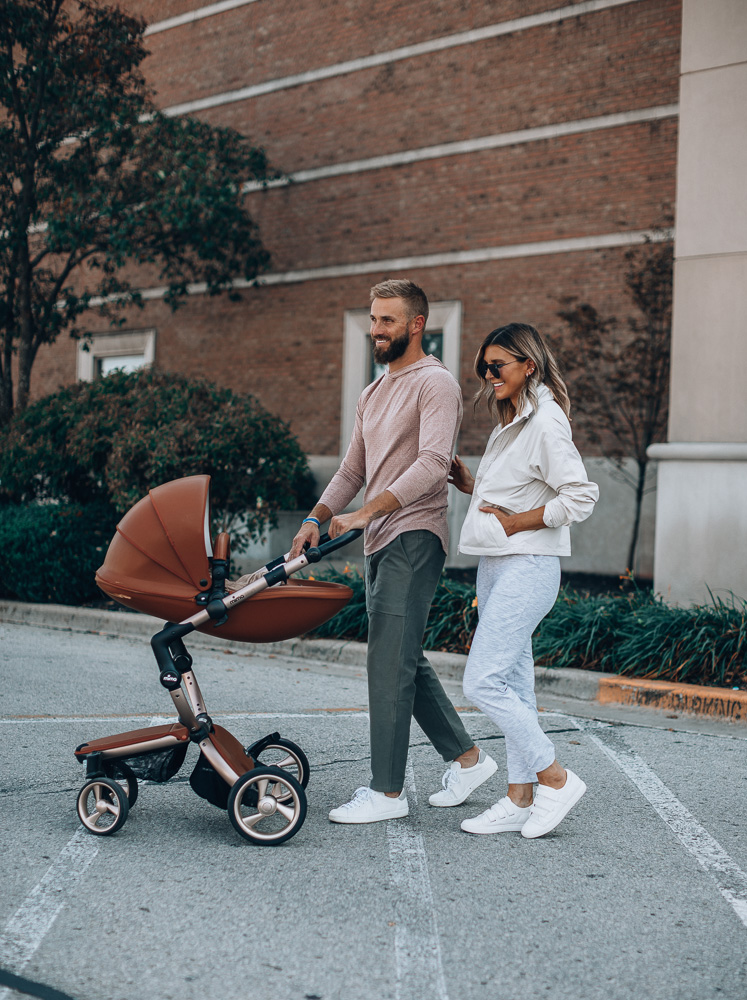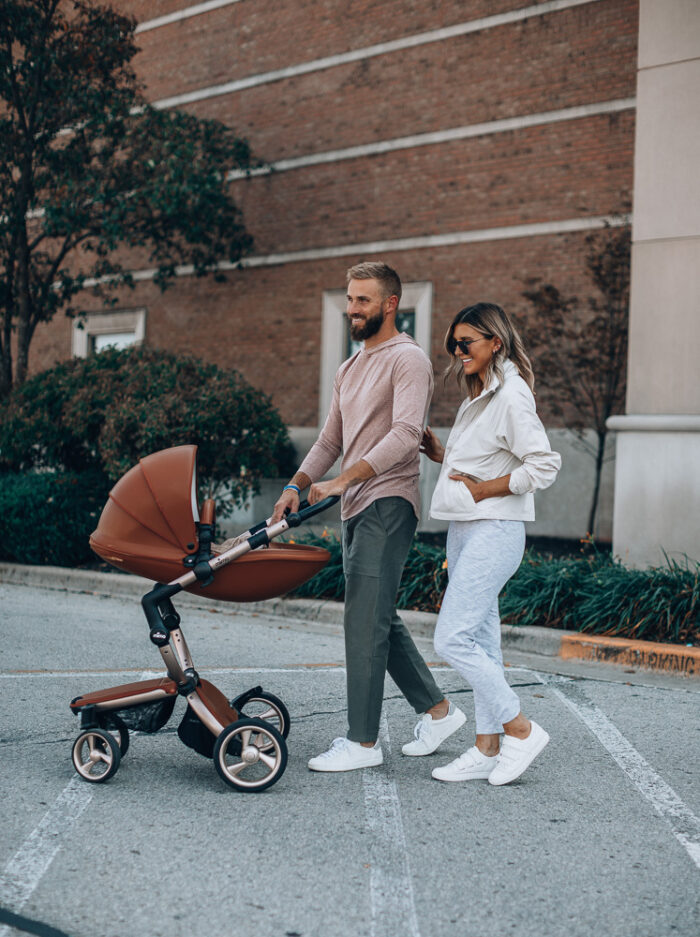 If you've been a reader or an IG follower for any amount of time, you know Michael and I both have a serious love for lululemon. It's a brand we've been wearing forever and can always rely on to be comfortable and high quality. And with Harrison making his debut last month, you can imagine we're both only willing to wear things that are comfortable right now, ha! Which brings me to lululemon's newest launch – a line of elevated athleisure-feeling pants that wear like you're heading into a casual office.
You guys, this line is genius! It takes everything that's great about lululemon – the amazing materials, style and comfortability – and elevates it even more than their already amazing activewear and athleisure pieces. I mean, this style basically looks like skinny jeans! If I didn't know any better, I would definitely think it was! Needless to say, Michael and I were super intrigued by this new line and couldn't wait to try it out.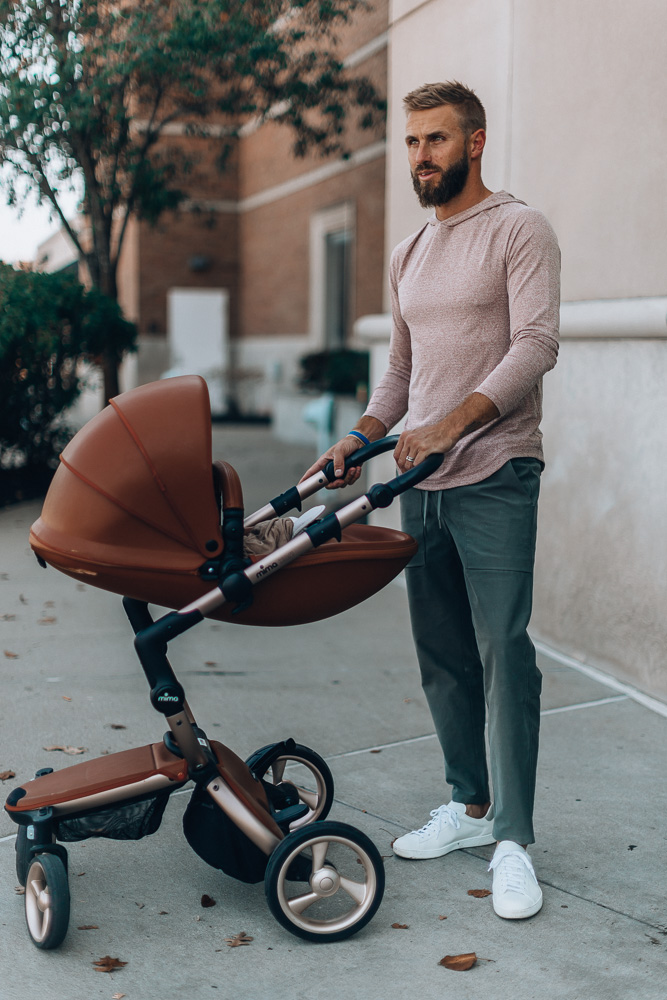 For Michael's look, which is basically his permanent dad uniform right now, he's wearing the Bowline Pant in Grey Sage and his go-to lightweight hoodie in the pink shade. He said he loves the deep pockets on the pants and that the hem makes them look like "real pants" instead of joggers, which is what they feel like.
For my look, I'm wearing the keep moving pants paired with the best white tee (seriously, if you're looking for an amazing white tee to wear 24/7, this is it) and my favorite jacket for this time of year, the Always Effortless Jacket in Dune. All I can say about the pants is that they're amazing! They've definitely earned a regular spot in my weekly rotation!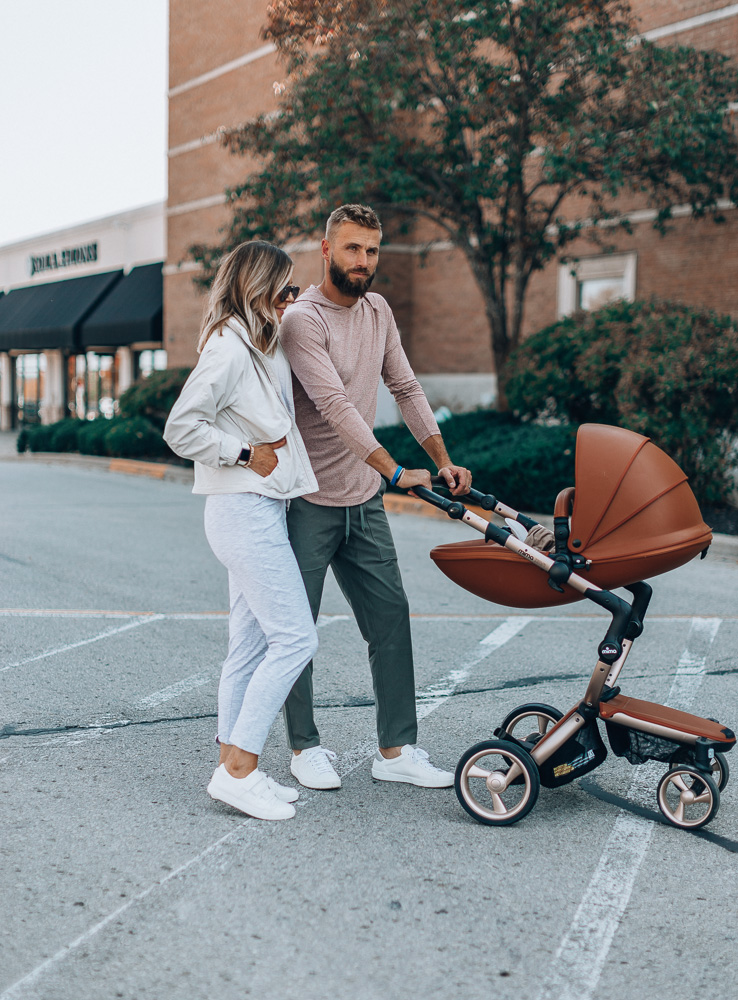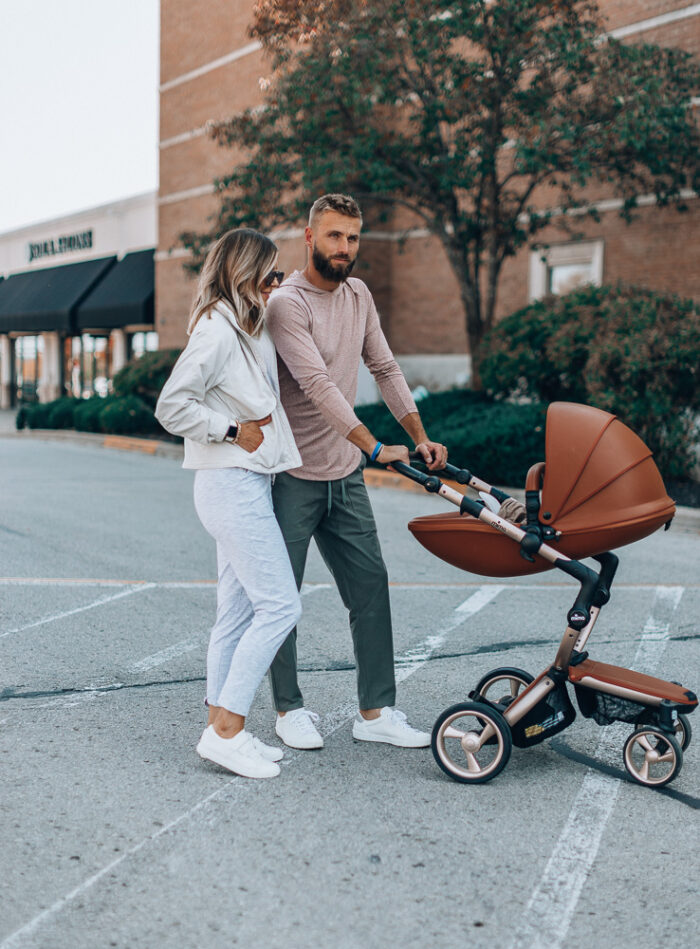 Ultimately Michael and I are heavenly leaning on outfits like this right now that make us look and feel more put together than we actually are! We're both so excited that lululemon launched this new line of pants that let us get dressed for our day like we're heading to work out, but look so chic and put together for everyday wear. 10/10 from both us and we can't recommend enough!
SHOP OUR LOOKS
Michael's look:Bowline Pant in Grey Sage // lightweight hoodie
My look: best white tee // keep moving pants // Always Effortless Jacket in Dune.

SHOP MORE NEW LULULEMON FALL ARRIVALS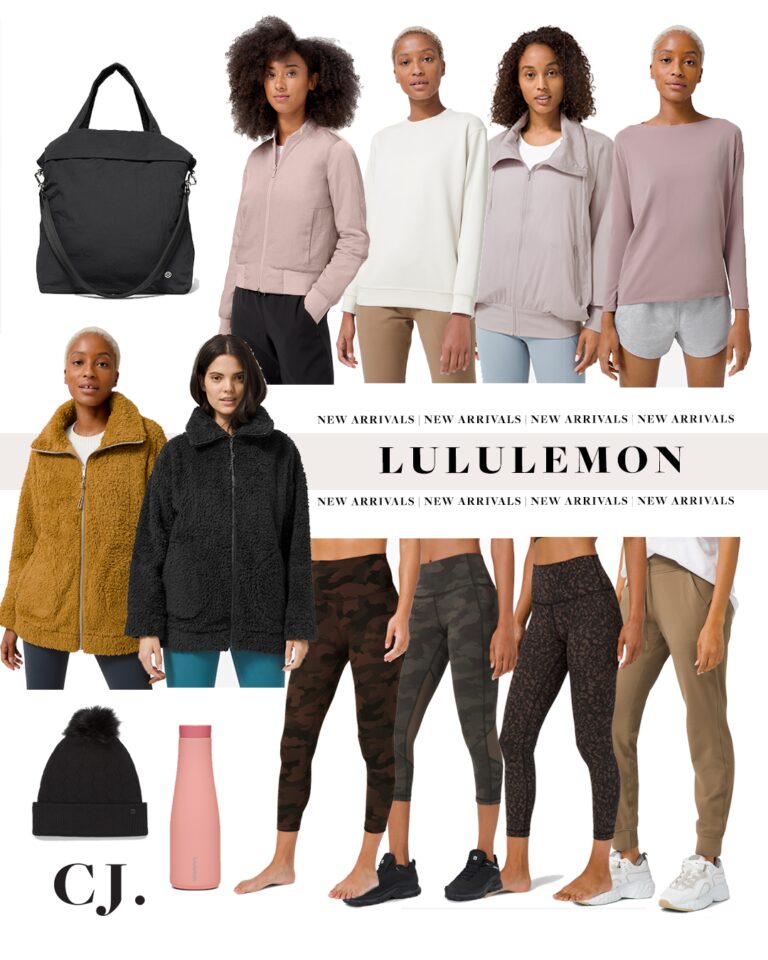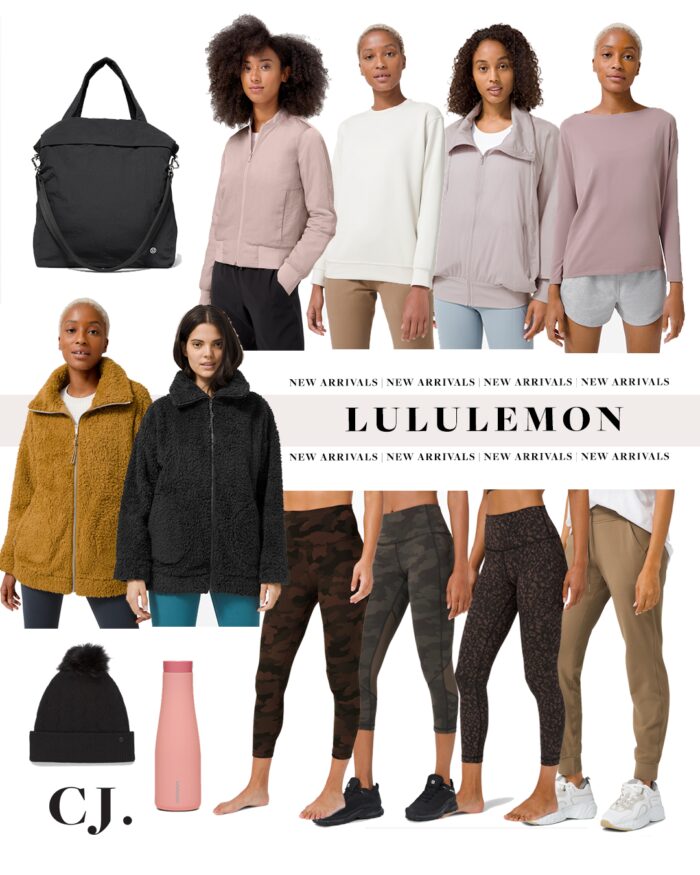 Bag // Blush Reversible Bomber Jacket // Crew Sweatshirt // Zip Up Lightweight Jacket // Long Sleeve Tee
Teddy Jacket // Camo Leggings // Camo Leggings // Leopard Leggings // Joggers // Pom Beanie
A big thanks to lululemon for sponsoring this post!