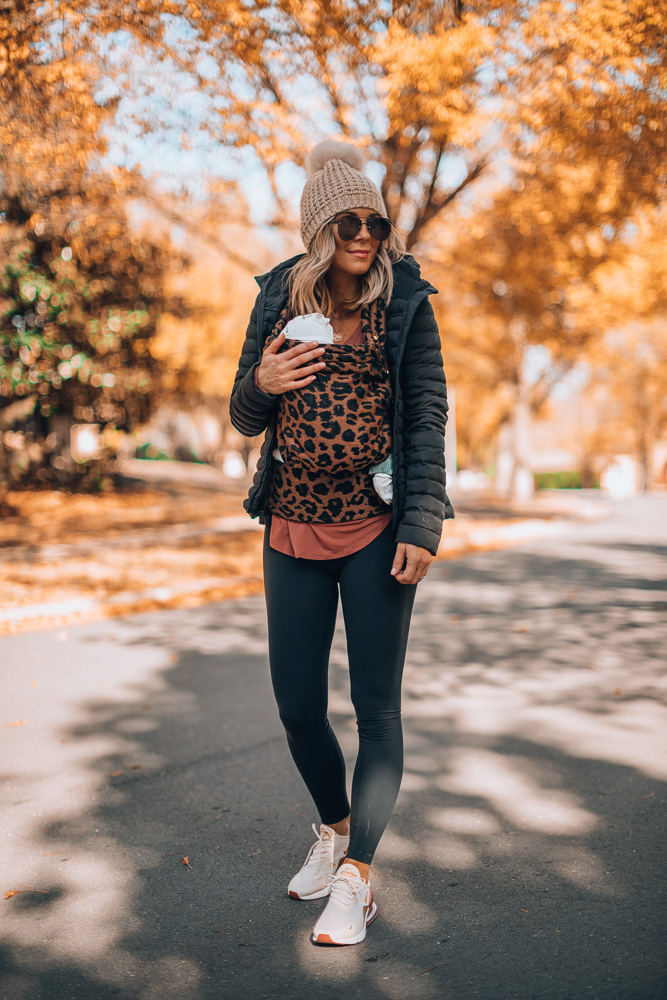 Over the years, especially since becoming a mom, there are certain things I've learned that I just have to do for myself to function properly. You know how when you fly on an airplane and they tell you that in the event of an emergency to put on your oxygen mask first and then your child's? To me, that's always meant you can't take care of others to the best of your ability if you're not first taking care of yourself. This is something I try to keep in mind because I can always feel it when I'm not wholly taking care of myself and doing the things I need to do for my health and sanity. And honestly, I feel like the older the Sutton and Grey get, they notice it too, which I hate.
I have a feeling some of you mamas can relate to this, so I thought it could be helpful to share the things I do for myself that keep me feeling good.
Moving my body
How I move my body has looked a lot different in 2020 for a few reasons. First, because of Covid and second, I was pregnant for the majority of the year. But I tried to use both as an opportunity to try new things like finding trails near our house to walk with the family or at-home yoga – something I didn't do a ton of previously. All of this has taught me that no matter how intense the workout, I'm just a better person when I move in some way. It's a stress reliever for me, and I think we can all agree having an outlet for stress and anxiety this year has been a necessity.
Honestly, it's my longstanding partnership with lululemon that has helped me learn all of this. They're constantly asking me to think outside the box with my workouts and then to find ways to share that with all of you. So yes, I'm going to share my outfit details with you because of course I love lululemon for their amazing activewear, but also for encouraging me to always move my body. 
My top, leggings and jacket are all lululemon and they're sooo comfortable. Having a more lightweight puffer like this is absolutely a must-have for me this time of year and lululemon's is just the right weight. My leggings and this flowy top are also necessities for our family walks and my growing lounge-at-home wardrobe. Anything I can get double duty out of and wear around the house and also to workout in is a big yes from me!
Eating nutritious food
This is something that also took me a minute to learn. I didn't always care so much about this category of wellness when I was younger, but the older I got, the more I realized crappy food is crappy for a reason – it doesn't make you feel good! I try to share grocery hauls and simple meal ideas to inspire you guys to consider the nutrition of your food too because it really does make a difference in how you feel every day. I would say Michael and I eat pretty healthy about 75% of the time, which is a balance that works for us.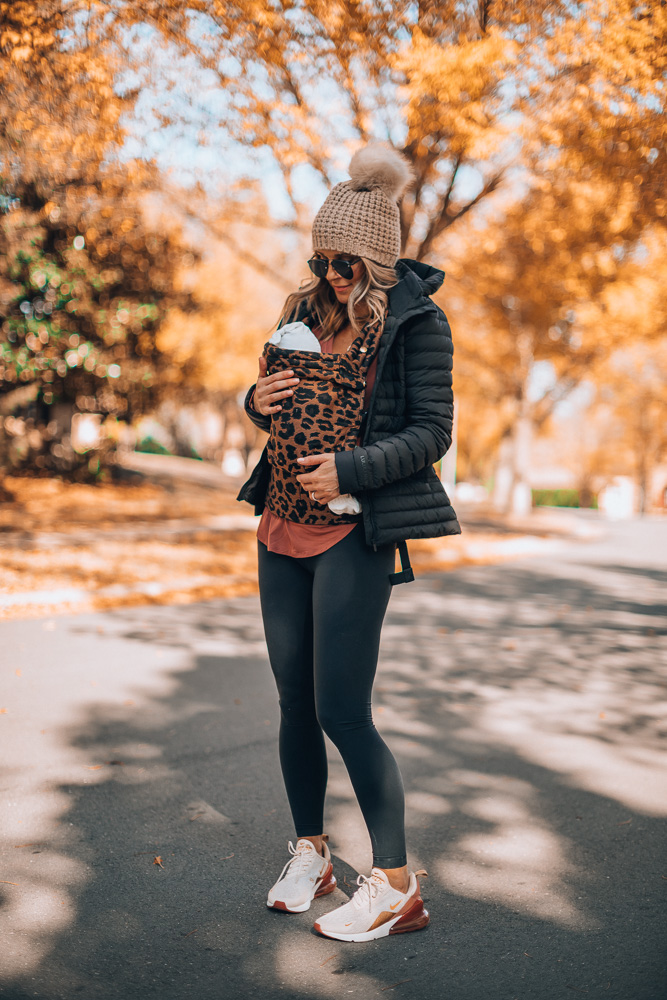 Hydrate
If you ever find yourself with a headache or you're feeling extra groggy, try drinking a ton of water to counteract your symptoms. I'm convinced staying hydrated is the key to waking up feeling great. If you're not good at taking water breaks throughout the day, try carrying this lululemon water bottle with you wherever you go!
My skincare routine
Not only is my skincare routine important for my skin, but it's one of those things that's just for me, which is something I desperately need at the end of every day. I love my kids more than anything but I have to take this time for myself – even if it gets interrupted halfway through!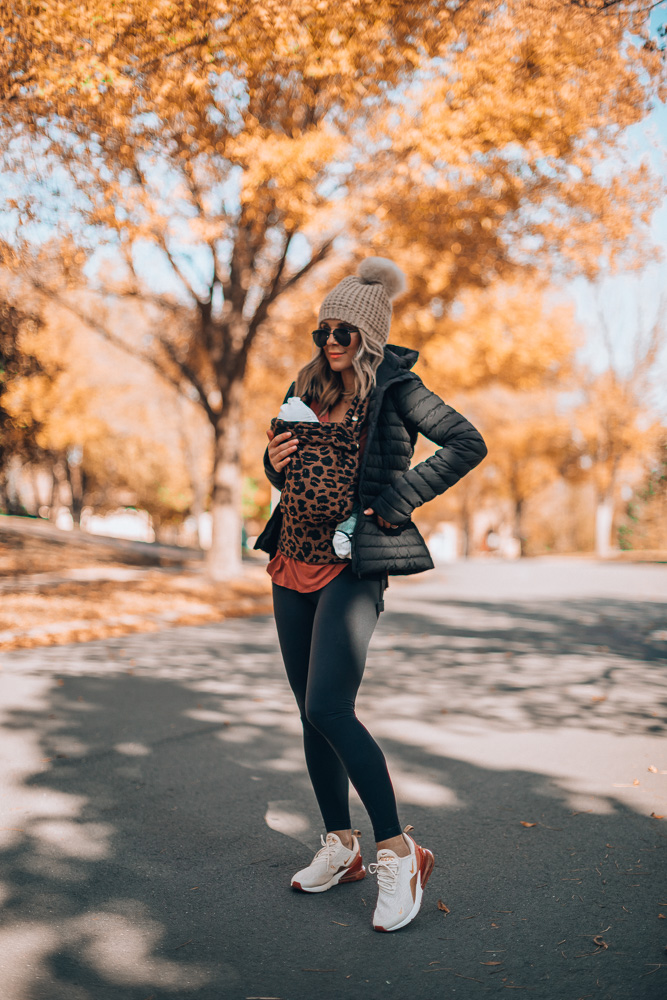 Time with Michael/wind down
Like my skincare routine, I need time both alone and with Michael to decompress. This might not happen every single day, but we definitely make a point to get the kids to bed and have a few minutes with just the two of us as often as we can. Even if all we do is lay on the couch or in bed and watch TV, this time is so important!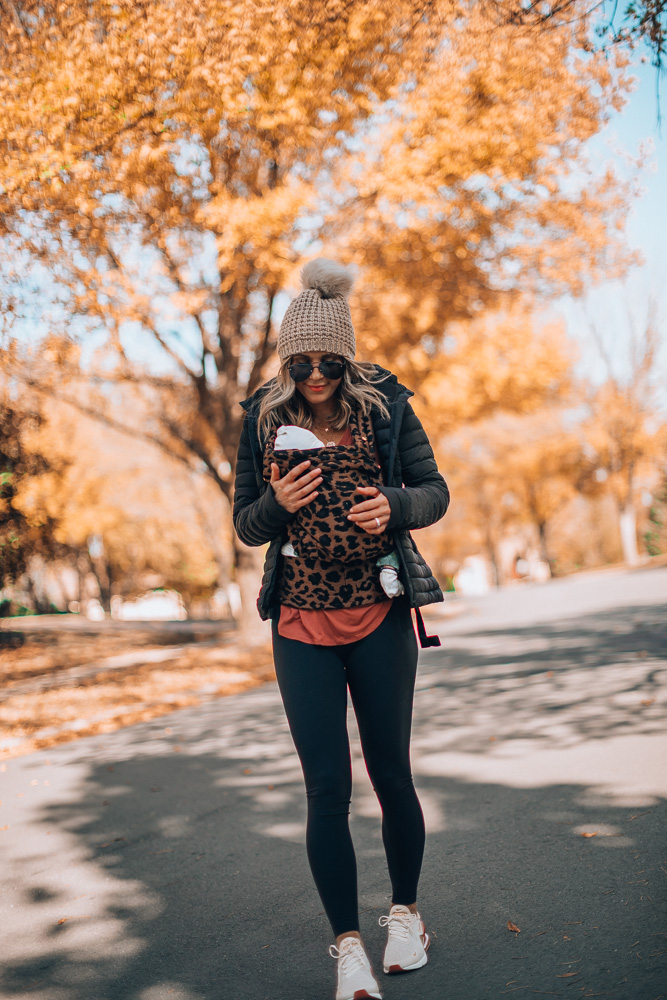 What are the things you have to do for yourself to stay sane? If you're not sure, I hope this helped you to start thinking about it or helped to release any mom guilt you might feel for putting yourself first sometimes. You deserve it!
SHOP THE LOOK
Flowy Top // Align Leggings // Puffer Jacket

SHOP lululemon NEW ARRIVALS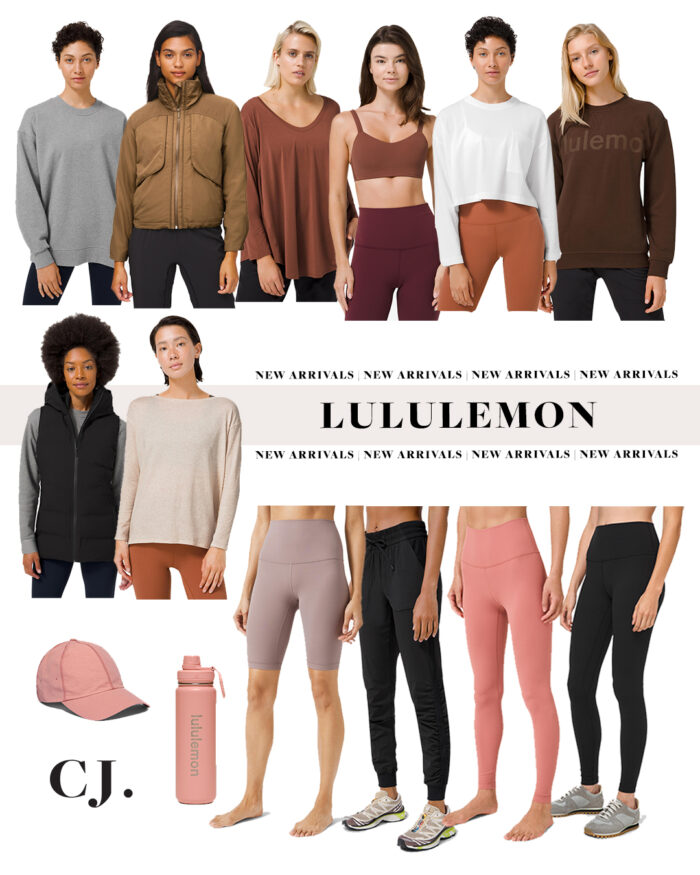 Oversized Sweatshirt // Flowy Long Sleeve Tee //   Crop Long sleeve Tee // Crew Graphic // Sports Bra // Puffer Vest //  Long sleeve Tee in Pink
Hat / Water Bottle // Biker Shorts // Jogger Pants // Align Leggings
a big thanks to lululemon for sponsoring this post!