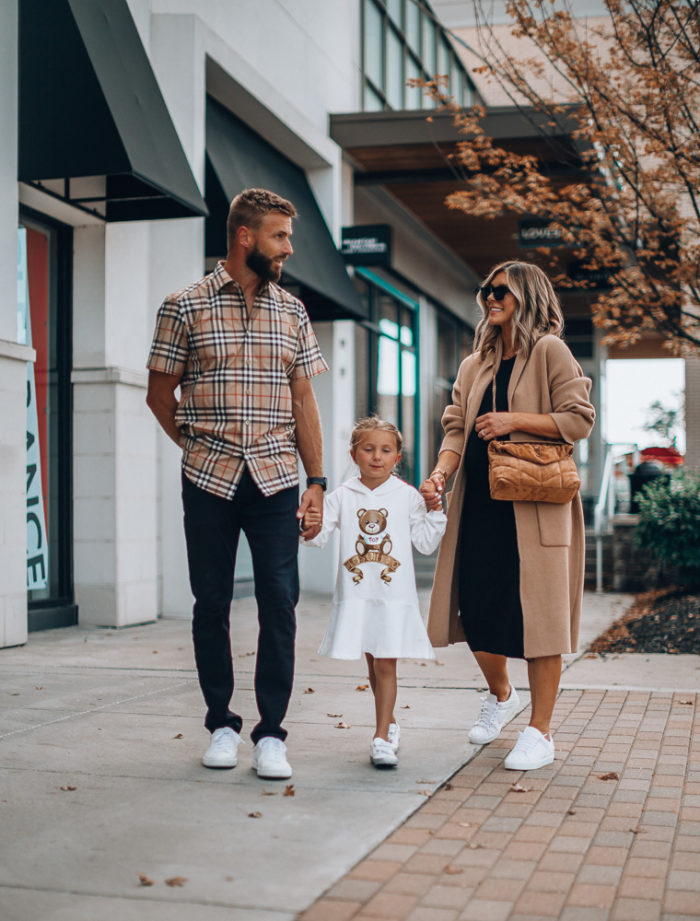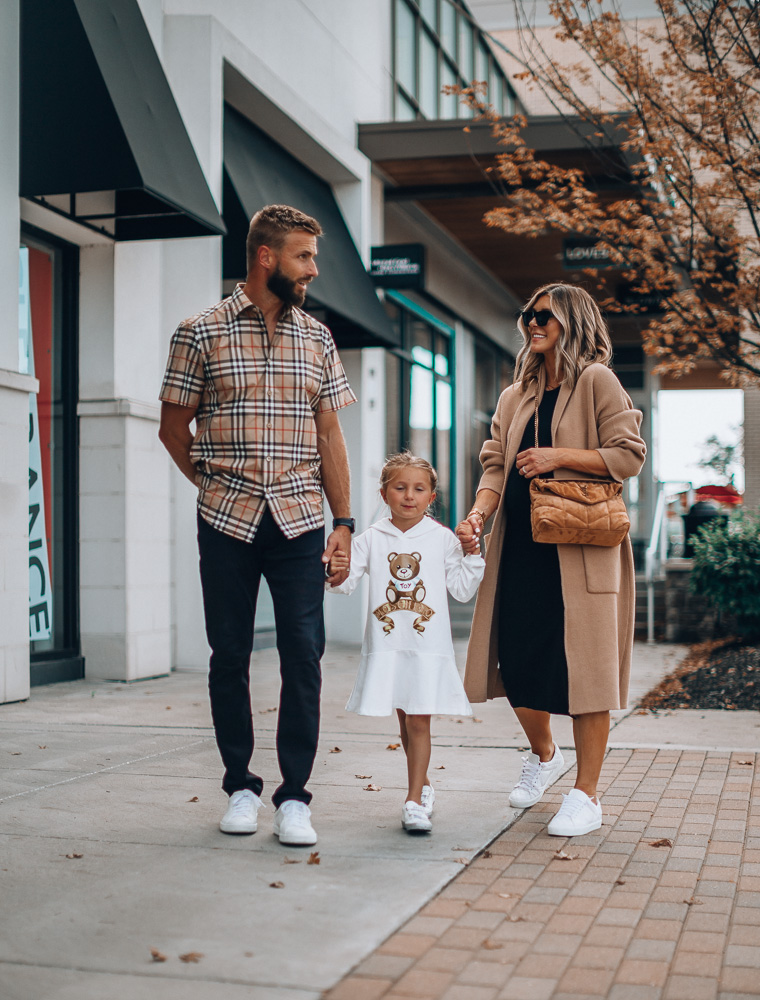 Helping Michael evolve his look and style over the years has been so fun for me, but after all this time, I think it's safe to say he's got it all covered. I asked him recently if he had to pick a few of his favorite designer items to recommend, what would they be and I'm excited to share them with you all below! I had him pick from the huge men's selection at Mytheresa and he immediately pointed out a few of his favorites.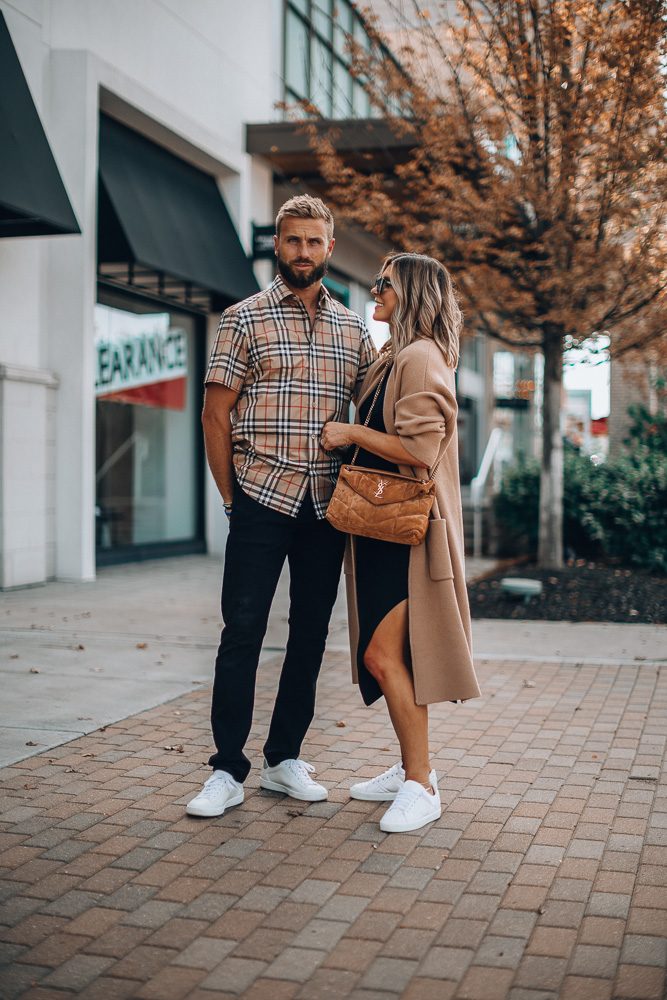 First up is his go-to check Burberry button-down. This shirt is an absolute classic, and according to Michael, a must for any guy looking to up his style game. He says one of the reasons he loves it is because he can wear it by itself with denim (like the dark pair he's wearing in the photos) or he layers it with a pullover depending on the occasion. It's one of those pieces that will always be in style too, which is what makes it worth the investment. If you're looking for a gift for the holiday season for your guy, this could definitely be it!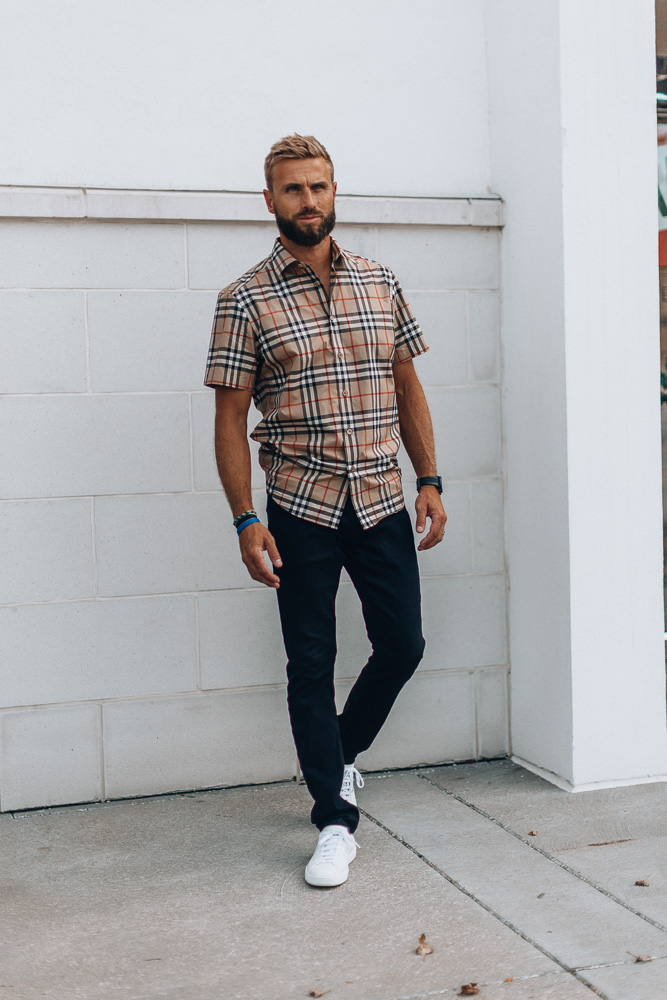 Next, and this is probably his most worn designer item in hie entire closet, the Gucci Ace Sneakers. Everyone needs a good pair of white sneakers and this pair is it for men! They're so versatile, he wears them on repeat! From dressier looks with a blazer to his everyday dad look of jeans and a white tee. We've found them to be very durable as well so you can count on them lasting for years!
And in case you're wondering about Sutton's outfit, it's of course from mytheresa kids and can be found here!

Michael's Look: 
Jeans // Burberry Shirt // Gucci Ace Men's Sneakers
SHOP MORE MYTHERESA MEN

SUTTON'S LOOK

MY LOOK

A big thanks to Mythersa for sponsoring today's post!