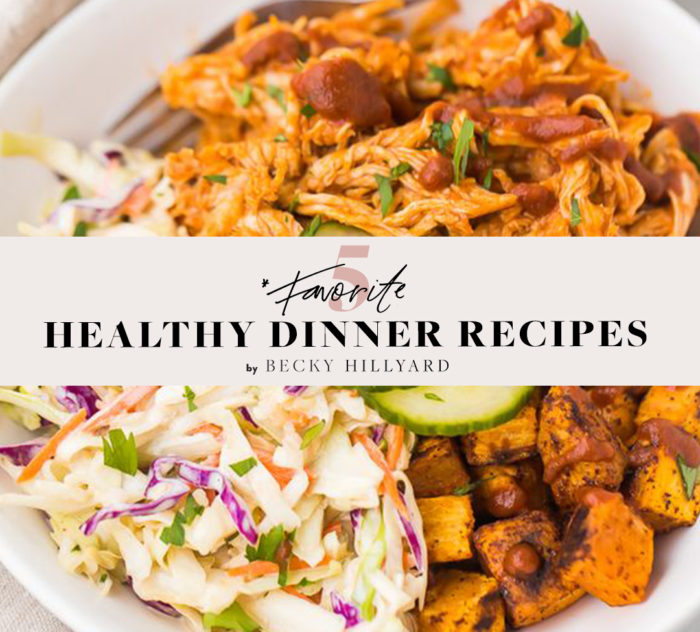 I have been doing a ton of cooking the last few months and was really in need for new recipes so I researched a few new recipes from Pinterest and wanted to have my favorites with you!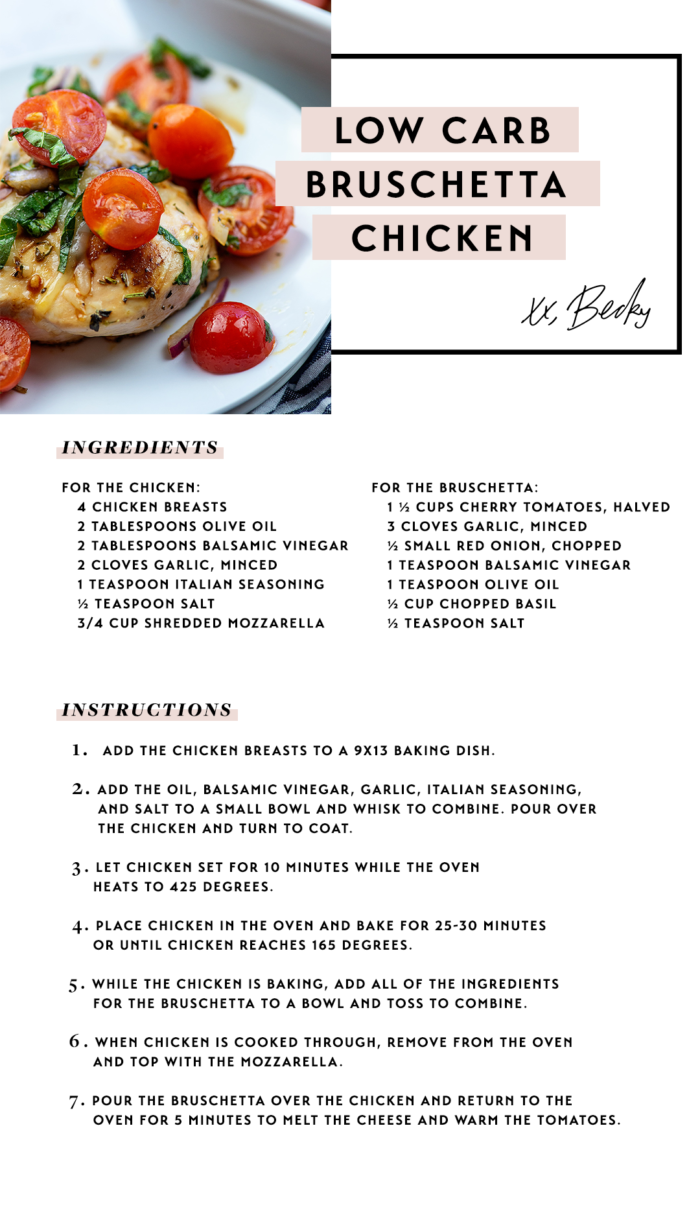 This meal is super easy to make and very flavorful! It comes together quickly without a ton of work, which makes for the perfect meal on busy nights.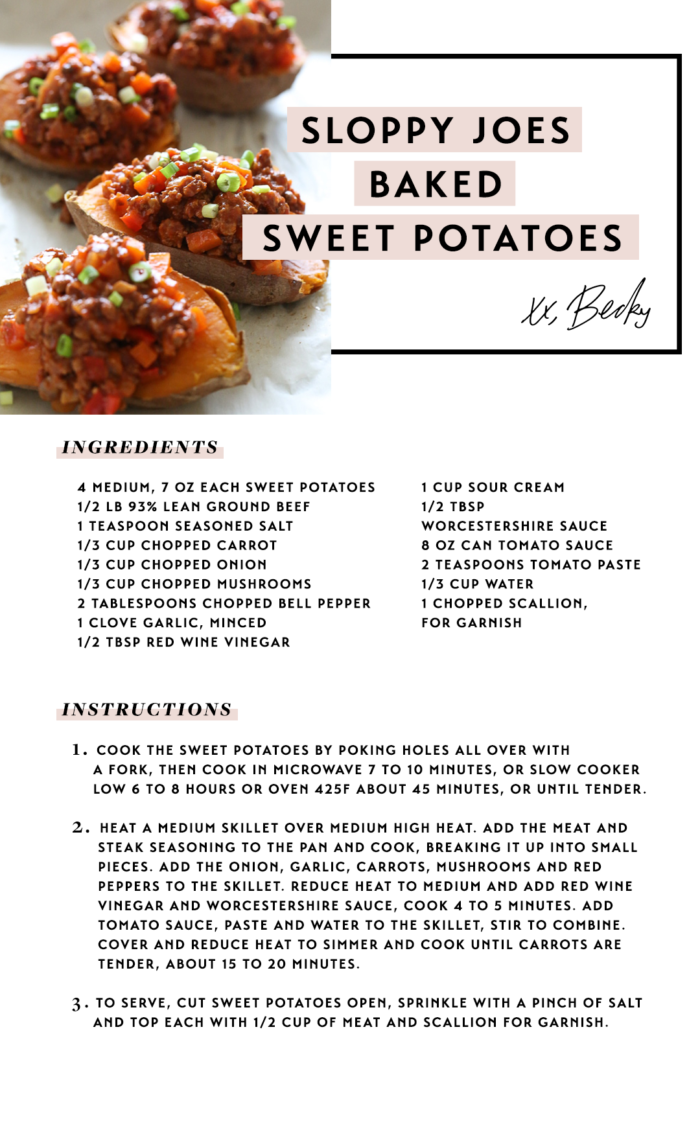 This recipes is gluten-free, dairy-free, whole30 and Paleo. I love swapping out bread for baked sweet potatoes. It works well for meal prepping too! Just pack them in portion sized containers and keep them in the fridge for quick meals throughout the week.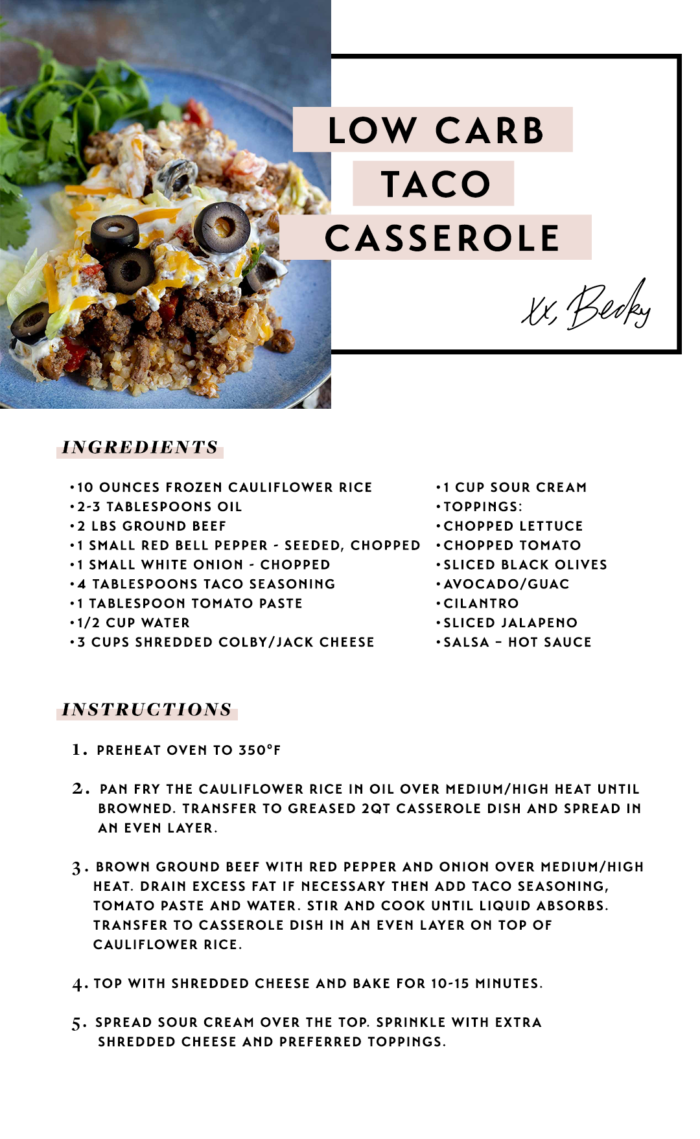 Who doesn't love a good taco night?? This is a great low carb taco casserole, you can serve it as is, with tortilla chips, over a salad, alongside rice or in a tortilla. So many great options!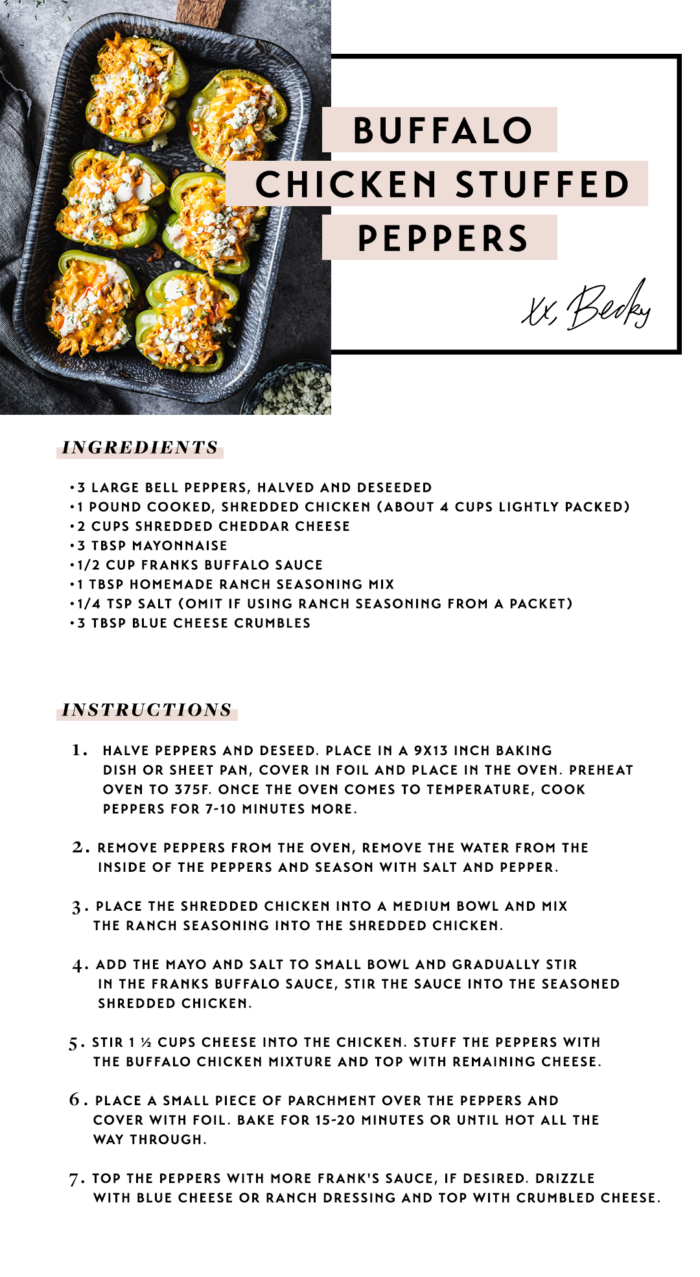 You guys know how much a I love buffalo chicken! This is a great option to use buffalo chicken in a low cal way. This meal has a great combination of protein, fat and healthy carbs.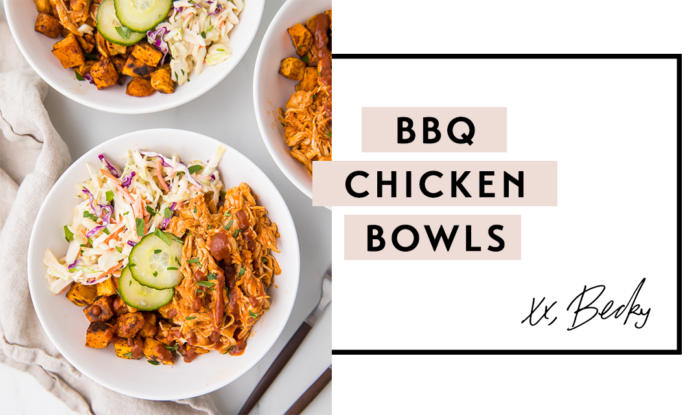 These BBQ chicken bowls are loaded with so much goodness: shredded BBQ chicken, seasoned cubed sweet potatoes roasted until crisp, a simple coleslaw, and quick homemade dill pickles. They're healthy and filling and surprisingly quick and easy.