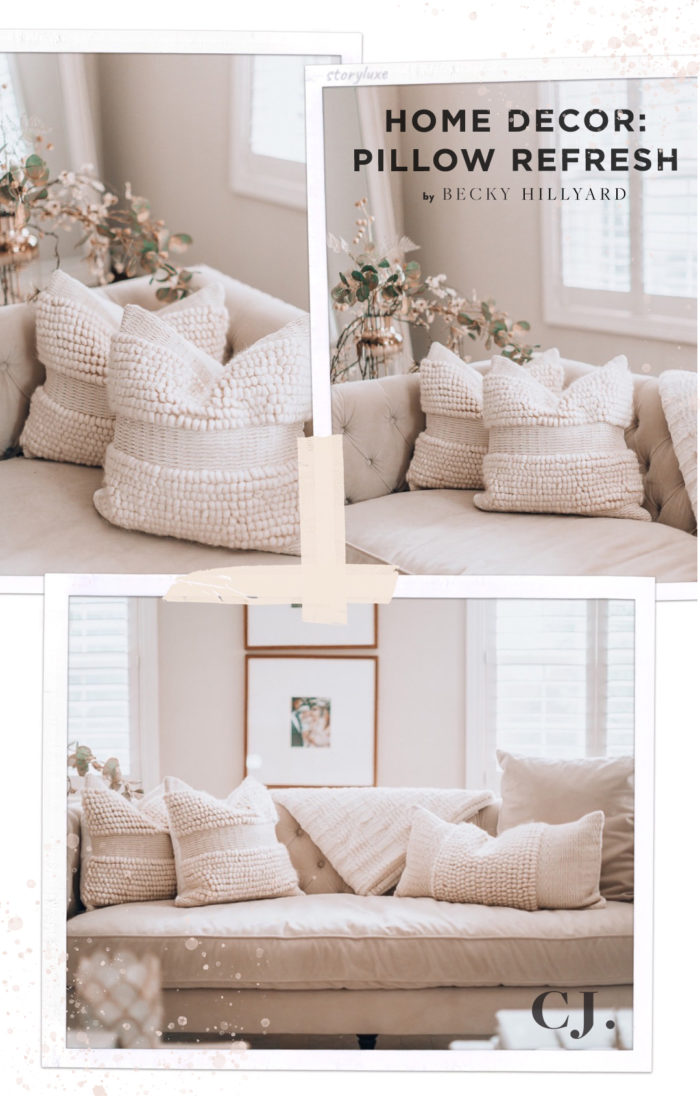 Decorating with pillows is one of the easiest ways to refresh your home and work new patterns, textures, and colors into your decor.  I had been looking for a few new throw pillows for our formal living for quite awhile now. Ever since the quarantine, home projects from organization to decor have been on my to do list and new throw pillows have been at the top of my list. The ones I had prior to these on our couches took me six months to find and decide on. I am really picky and really indecisive on a lot of my home decor!
When I saw these pom textured pillows in the home section at Nordstrom I ordered immediately. I love the pom and texture rib detail, but I was worried they wouldn't be soft enough. So that is the great thing about ordering from nordstrom they have free shipping and returns. The pillows did end up being soft enough, the perfect amount of slouch and structure and added just the right amount of detail and texture to my living room full of neutrals that needed it.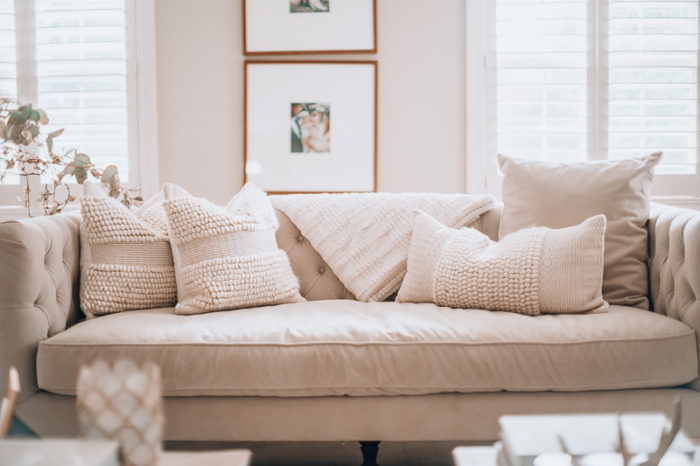 I also have this shearling fur rug in this room to really cozy things up.I find myself browsing their home section quite a bit, from restocking my voluspa candles to finding cute and practical storage containers and kitchen gadgets.  Sharing more finds below!
Next project on my list is baby room! I don't think I will have everything picked out until we move, but with my track record of taking forever on home decor, an early start is a good idea! What is your next home project?
SHOP MORE FAVORITE HOME DECOR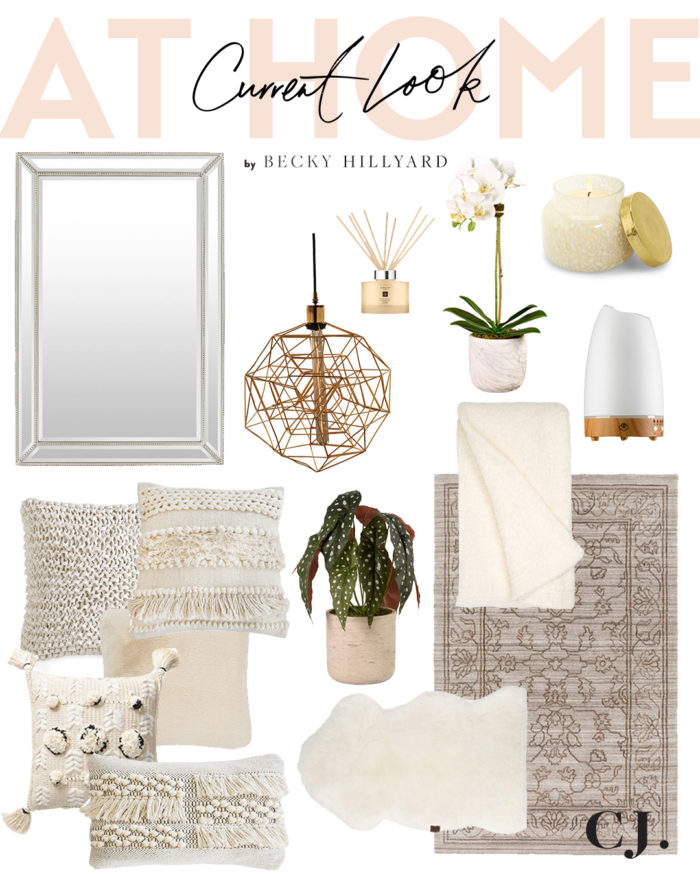 A big thanks to Nordstrom for sponsoring this post.