Today I am sharing some Master Bedroom Styling Tips. I have been in full home design mood. With our new house project and all this time we are spending inside our home I thought I would share some of my favorite items and decor tips for your master bedroom! Your Master Bedroom should be a place you love because quick frankly you spend a lot of time in there. I think this room is about finding a balance between beauty, comfort, and functionality.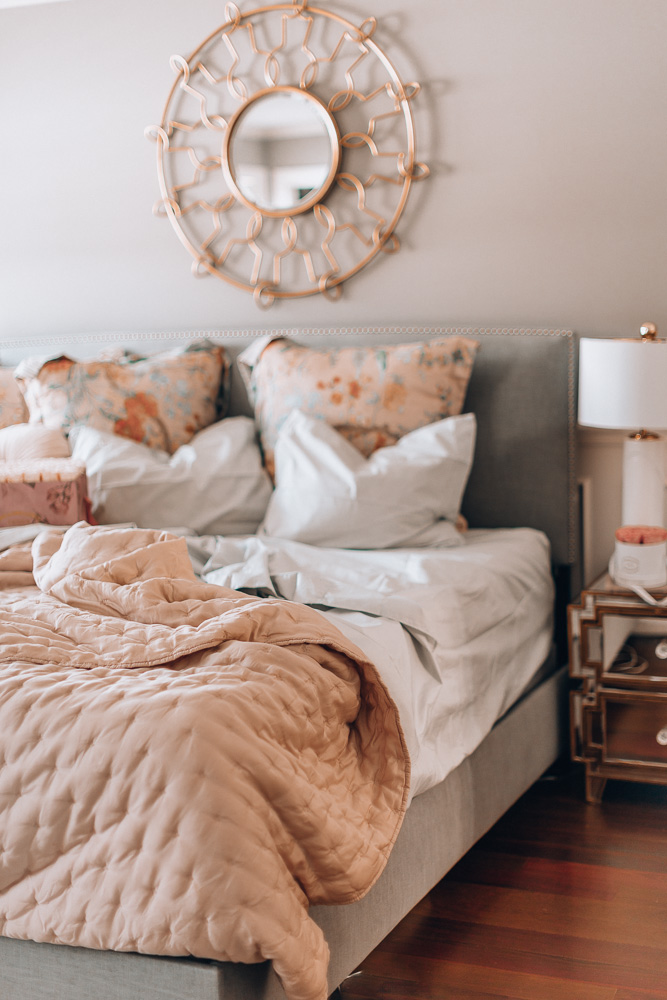 THE BED
Your bed should always be the first piece you see when you walk into your bedroom- the focal point! I love this bed frame. And you know how much I love a cozy space so throws and pillows are very important. I love using the graphic below as a reference for styling pillows in our room.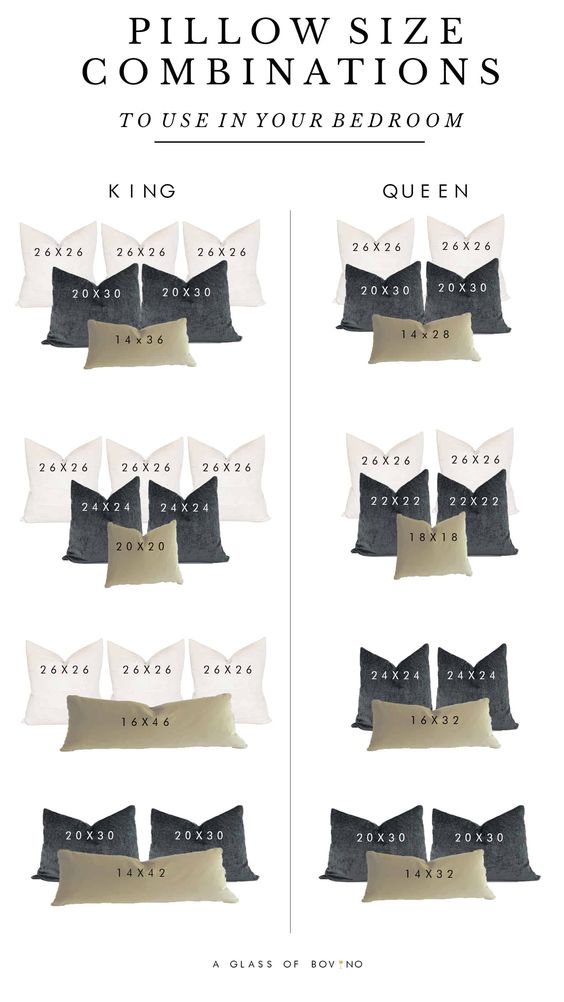 THE SIDE TABLES
I love two matching side table and along-side the dresser I think side table decor is super important. I recommend having a lamp or sconce, a cozy candle, stack of books, something green or fresh flowers in a beautiful vase, and a tray to hold all your trinkets.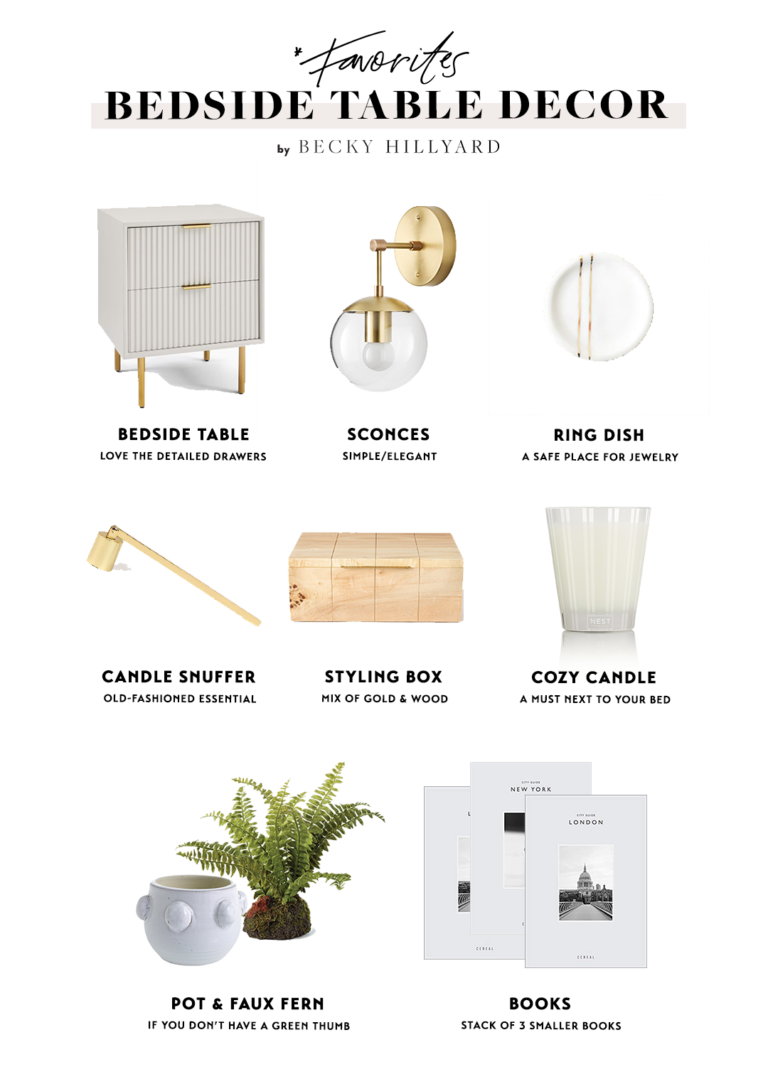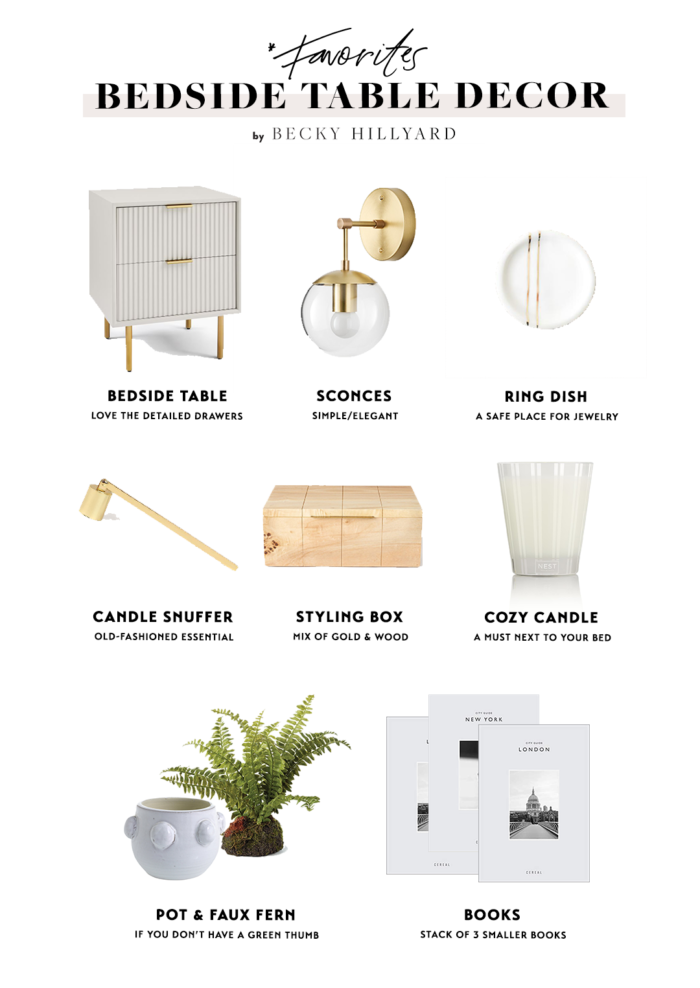 BEDSIDE TABLE // SCONCES // RING DISH
CANDLE SNUFFER // STYLING BOX // COZY CANDLE
POT & FAUX FERN // BOOKS (PARIS, NEW YORK, LONDON)

THE RUG
When looking for the right size rug for your bedroom, make sure you measure the piece to expand about a foot from all sides of your bed. As a rule of thumb, designers say typically use an 8×10 for a Queen size bed, and a 9×12 for a King size bed.
THE DRESSER
I love looking at dresser decor on Pinterest! Depending on what kind of functionality you need in your room I love putting a beautiful piece of art above the dress or an oversized mirror. I think a dresser is a great place to display your perfume bottles &  jewelry. I would put an array of bottles on this marble tray and lay jewelry in the glass box – it's both functional and beautiful.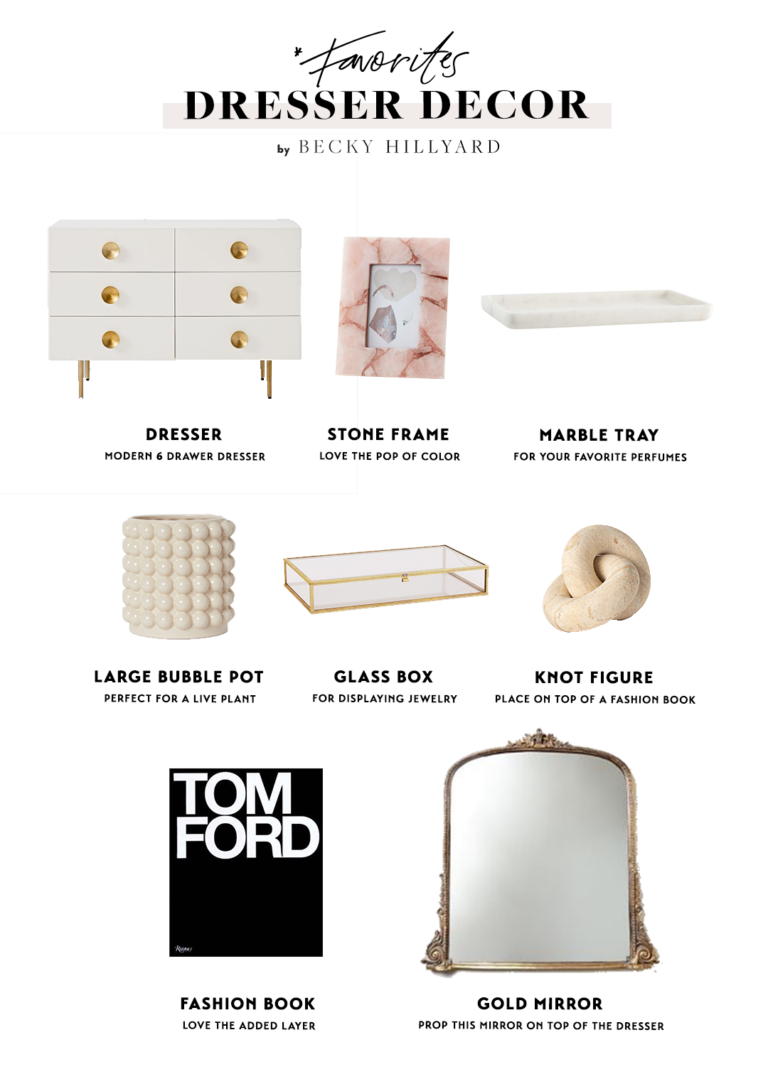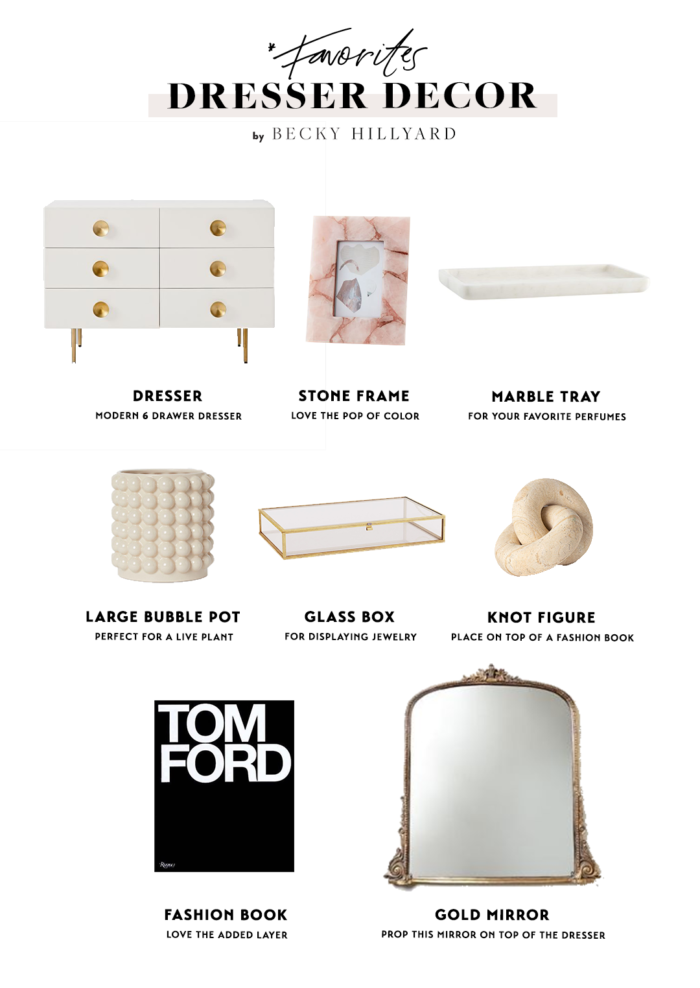 DRESSER // STONE FRAME // MARBLE TRAY
LARGE BUBBLE POT // GLASS BOX // KNOT FIGURE