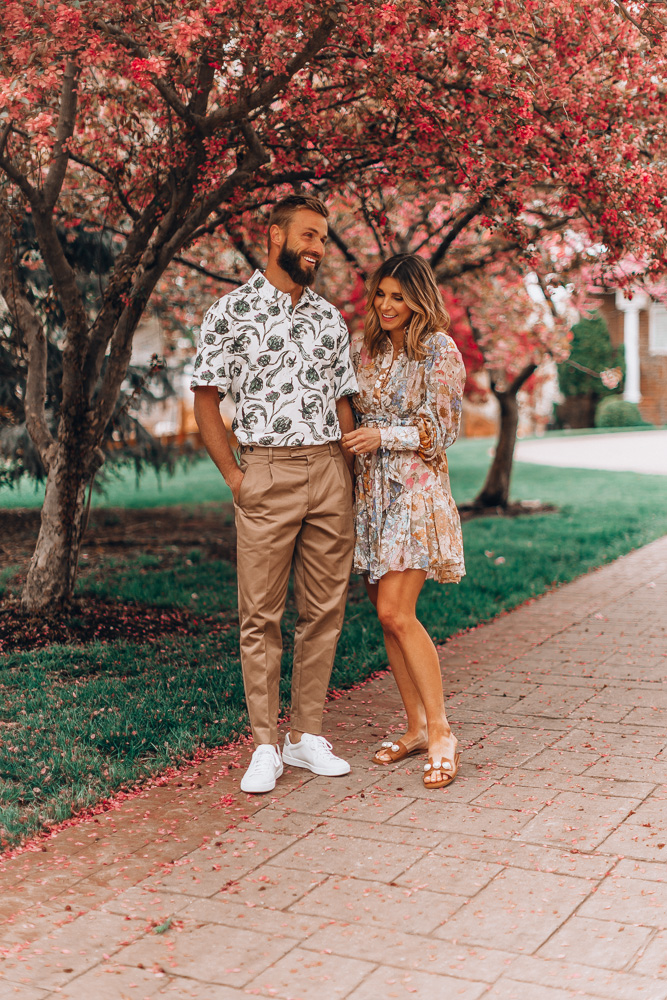 I thought it would be fun for y'all to get to know Michael a little better! Michael, my real-life Instagram husband, is not only my talented photographer, but he's also a pretty awesome dad and loving husband!
We started dating in the summer of 2011. We were friends for a few years before we actually started dating. I started Cella Jane right after we  got married in 2012 and he has been my biggest supporter since day 1. So today I thought it would be fun to share 10 random facts about him so you can get to know the guy behind the lens a bit more!
1 // He started golfing at the age of 4 . He golfed in college. His passion aside from the family is golf. And in 34 years he finally got a hole in one!
2 // He is the oldest of 4 siblings.
3// He has 3 metal plates and 7 screws in his face from an accident when he was younger.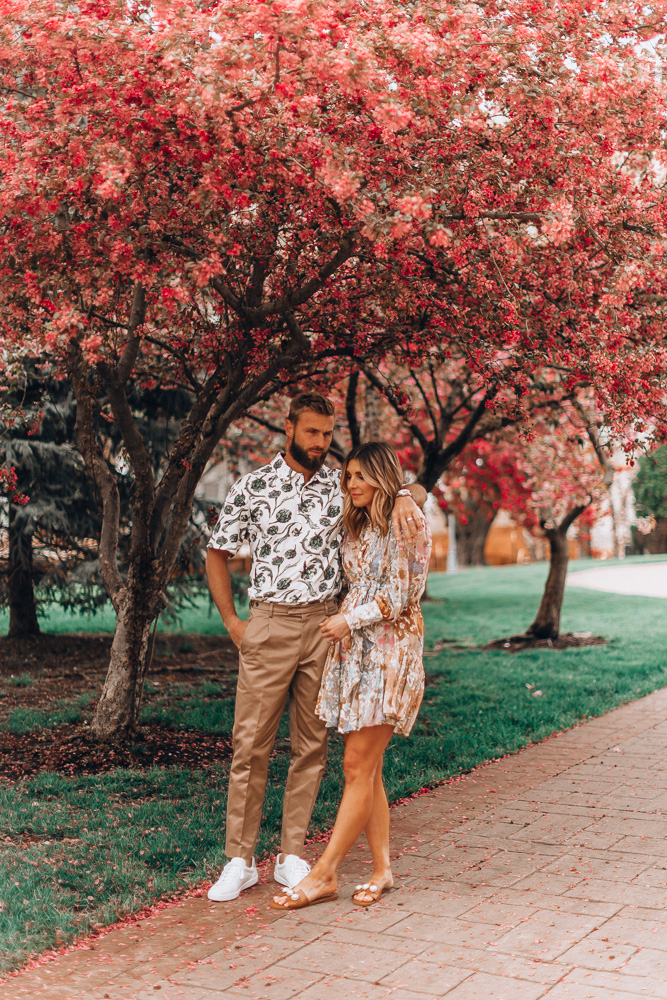 4 // When he was little he found a lighter in the alley and started a garage on fire.
5 // He refuses to wear flipflops and is really insecure about his feet (but won't admit it).
6 // His highschool nickname is Bone and has a tattoo on his ankle that says bone. He got that name from his long skinny legs. My legs are thicker than his!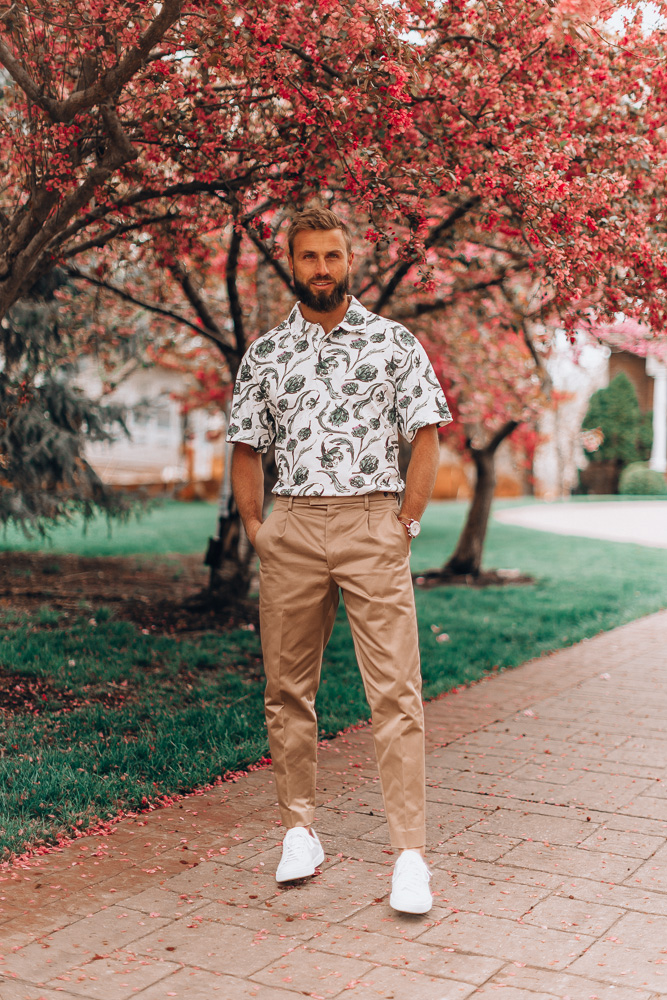 7 // He loves techno music.
8 // He has 335 moles on his body. We actually haven't counted but he has A LOT of moles.
9 // He secretly loves to shop, loves clothes and his closet rivals mine. One of my favorite places to splurge on shopping is at mytheresa.com and he would always say to me, why don't they have a men's section. Well, now they do have men's clothing and accessories!  He has found a bunch of favorites for his wish list. He has been wearing this hoodie (seen here) nonstop and I am stealing it once he lets me. He got this polo which is adorable and so fun so spring/summer. He needed a new pair of nice trousers that acutally fit him and he found this pair. I love the slight crop!
10 // After one of the first times he met me, he told he best friend whoever marries me is one lucky guy. Lo and behold -he was the lucky guy!

SHOP THE LOOK
My Dress Wearing size 1// Shoes similar here
Michael's Polo (runs large- size down one size) // Trousers (fit TTS)  // Sneakers TTS

right now mytheresa.com is having a big sale get $200 off orders over $800 with code: LOYALTY200
a big thanks to mytheresa.com for sponsoring this post!