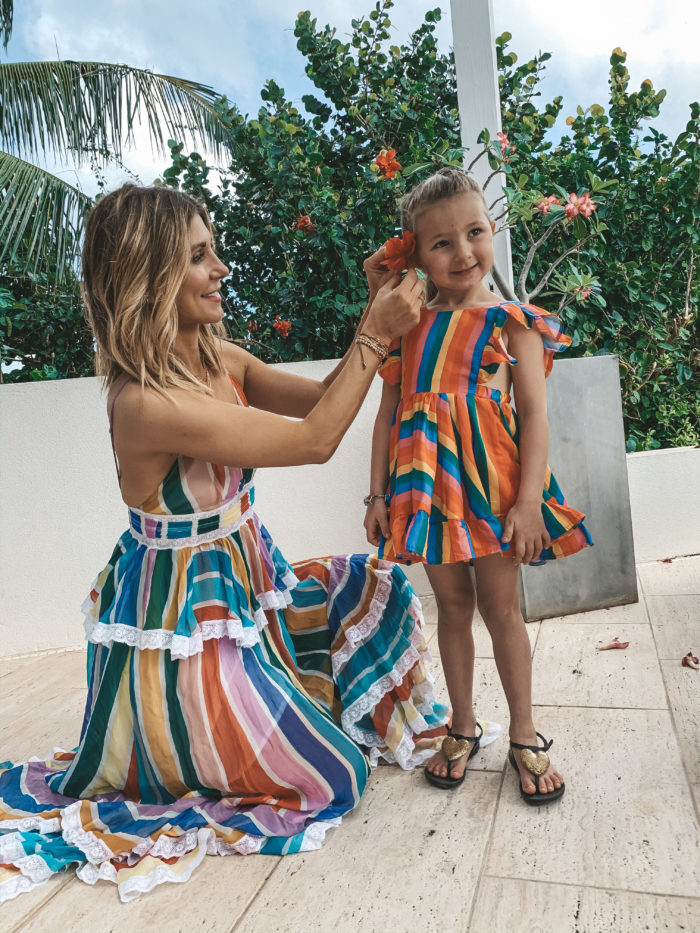 We were so lucky to be able to travel to Nevis and stay at the Four Seasons there before everything really got crazy and we were advised to stay home as much as possible. If that trip is our last family vacation for a while, at least it was to some place warm and extremely beautiful. It wasn't our first time staying at this resort, but every time we go I get lots of questions about the Four Seasons and its various amenities, so I thought since we're all hunkered down for a bit, I'd help you plan your first trip for when all of this craziness is over by sharing why our family loves this hotel and location so incredibly much!
Amenities and service
It goes without saying that the amenities at Four Seasons Nevis are unlike any other hotel we've ever been to, which is probably why we've stayed there multiple times. Their staff just makes you feel like family vs just another hotel guest. This is one of the best amenities any hotel can offer in my opinion. From the front desk staff to the service we received in our room – every person we encountered was amazing.
Four Seasons Nevis has five places to eat and drink – three restaurants and two bars – and each one we'd easily give five stars to. We were also waited on hand and foot while at the beach and pool. Waiters would constantly bring out cold towels to keep the kids cool along with fruit, muffins and smoothie samples. They made us feel like we were the only people there!
For activities, they also have an on-site spa, an 18-hole golf course and tennis courts. Our family's favorite activity though was being in the water! The hotels had kayaks, paddle bikes and paddleboards and all the necessary accessories to have a good time in the water! The kids also loved the giant trampoline they had on-site as well. Needless to say, there was no shortage of things to do and people to help us if we needed anything or had questions.
Location
The location of this hotel is probably my favorite thing about it. It's secluded and kind of off the beaten path of the rest of the Caribbean, which I really appreciate. I always feel like we're truly on vacation whenever we're here. Maybe it's because we're on a small island and we couldn't just hop in a car and drive home? I'm not sure, but I feel like it'd be hard to go anywhere else in the Caribbean and not compare it to the Four Seasons Nevis. The beaches help too, of course. Their white sand and crystal clear water are what tropical vacation dreams are made of. The kids absolutely love playing in the sand and building castles and trying to skip rocks when the water is calm. It truly is paradise.