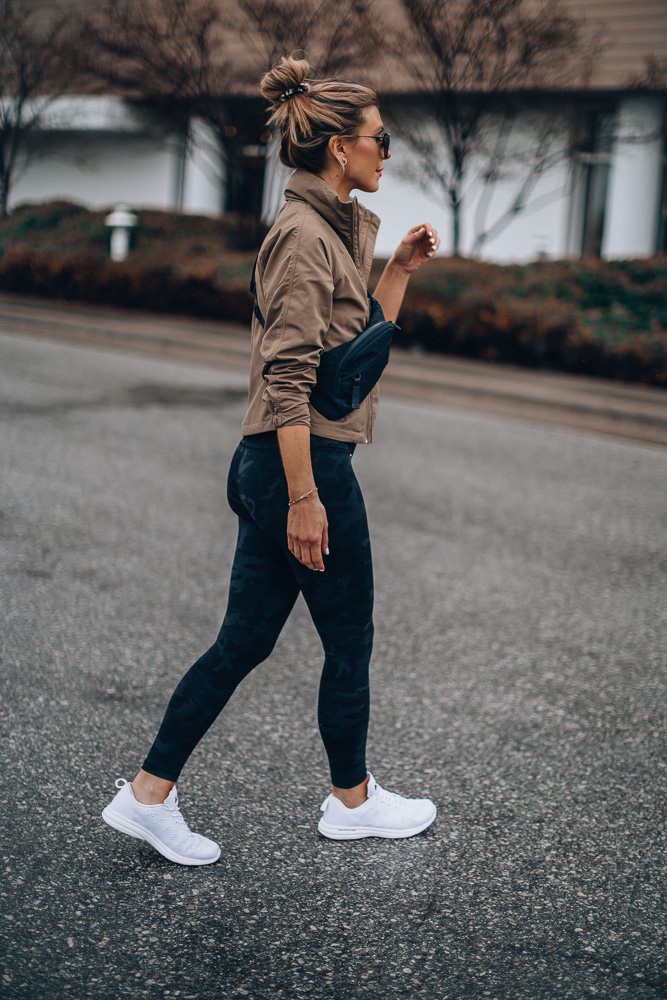 As a busy mom and business owner, sometimes the only possible way I can get a workout in is if I do it at 5:30 a.m. before my kids wake up. It's not ideal, and there are some days I definitely hit snooze too many times and miss my chance.I work out in the morning because nothing gets in your way at 5 or 6 a.m. except yourself. Not family, not partners, not work, not chores. The first couple of weeks I was tired, but I just did it. After a few weeks, I was able to get up earlier and earlier without hesitation. It helped me develop discipline that's carried over into the rest of my life. My advice: Stick with it for at least two weeks by signing up for early morning classes with a cancellation fee, finding a morning accountability buddy, writing down your goals, packing your bag the night before, and drinking water first thing in the morning. Trust me, there's no better feeling than being done your workout at 6 a.m. before the world is even out of bed.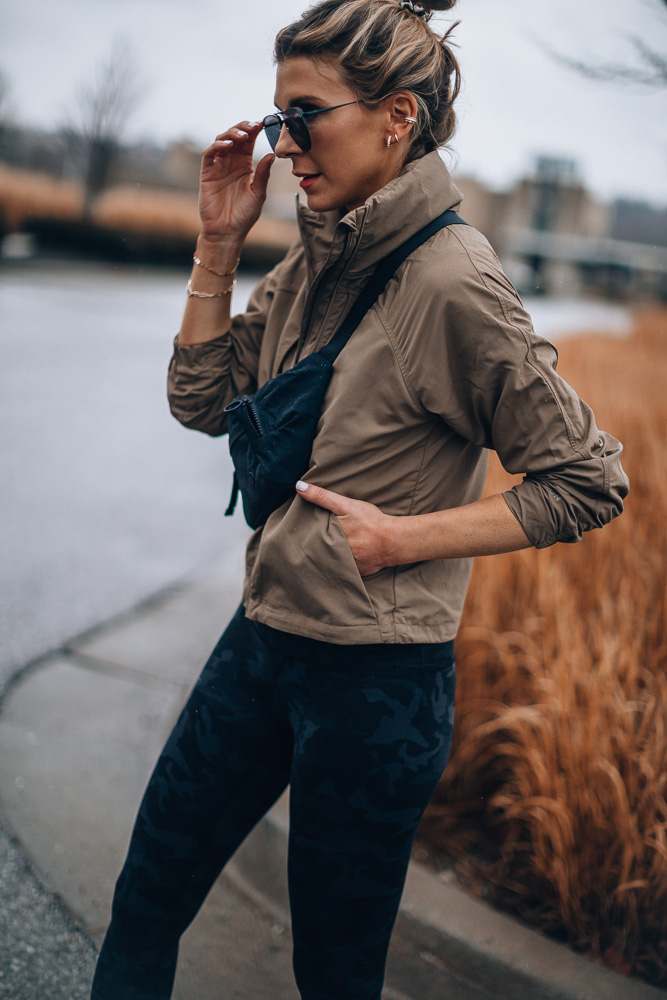 Tips for Early Morning Workout Routines to Keep You Consistent All Year
Get a Good Night's Sleep. (I'm in bed by 9pm.)
Start planning to have a good morning the night before. Keep a consistent sleep schedule, and establish a relaxing pre-sleep routine. Instead of keeping my TV on I turn on my favorite podcast and I find myself falling asleep a lot faster.  You'd be surprised at how much easier it is to wake up if you're intentional about being well-rested.
Get a Workout Buddy.
If you're just getting started, try planning your workout the night before and enlist a friend to train with you in the a.m. to keep you accountable. 
Plan Your Workouts (and Stick with Them).
My goal is to work out five days a week. So plan which days you're going to work out and stick to that plan. It can be tempting to leave it vague, but that makes it too easy to push off for another day. Instead, plan which days you'll get up early to exercise and which days you can enjoy a leisurely breakfast instead. Creating a consistent routine allows you to stick to your commitments!
Good Workout Clothes (Lay Them Out the Night Before).
The key to my success is preparation. I make sure my clothes are laid out the night before and that my water bottle is ready to grab on the way out the door. With everything planned like that, I can get out of my house within 15 minutes of waking.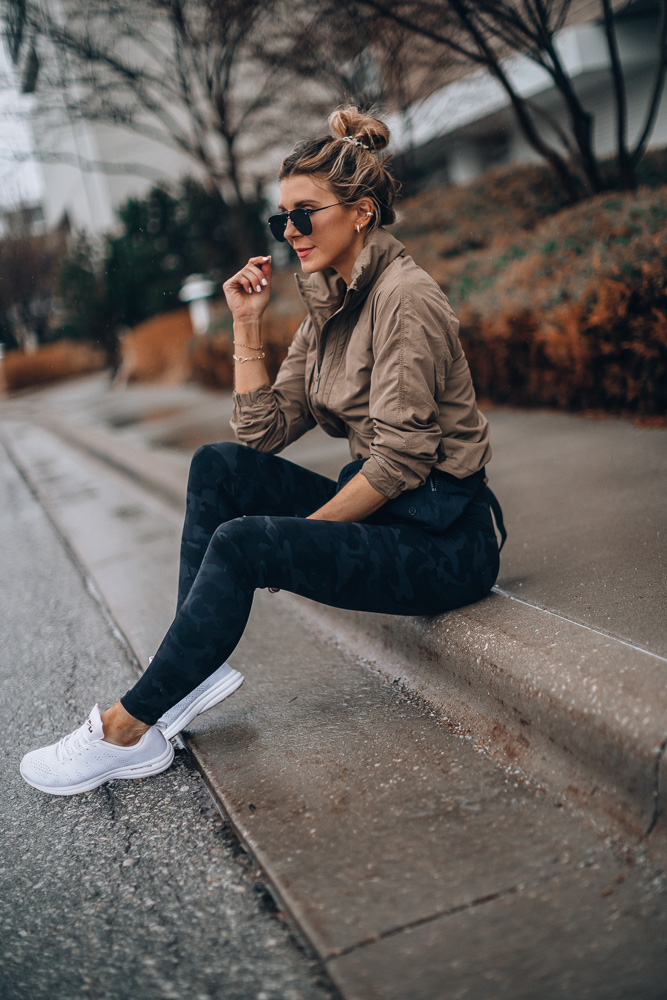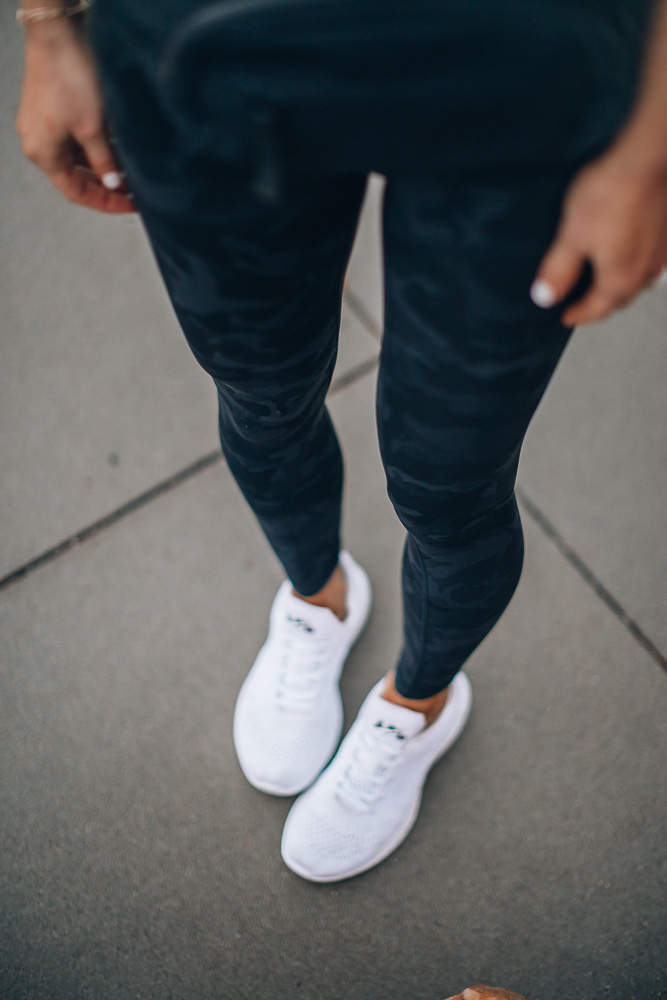 I've recently invested in some pieces that will not only get me excited, but will also be long-lasting enough to keep my healthy gym habits strong throughout the year. lululemon is always one of my first stops for new workout pieces. The quality and performance are always superb. They just launched their newest fabric, Everlux, that is pretty amazing!  This fabric is their fastest-drying so once you the gym or workout studio, your sweat won't be showing!  The Everlux lululemon leggings are lightweight, breathable and comfy! I am one that sweats so much so this fabric is ideal! I wore these camo print Everlux Wunder Train tights to my tabata and toning class and they definitely passed the test! I also snagged this Always Effortless Jacket for to and from workouts and for my other off duty looks!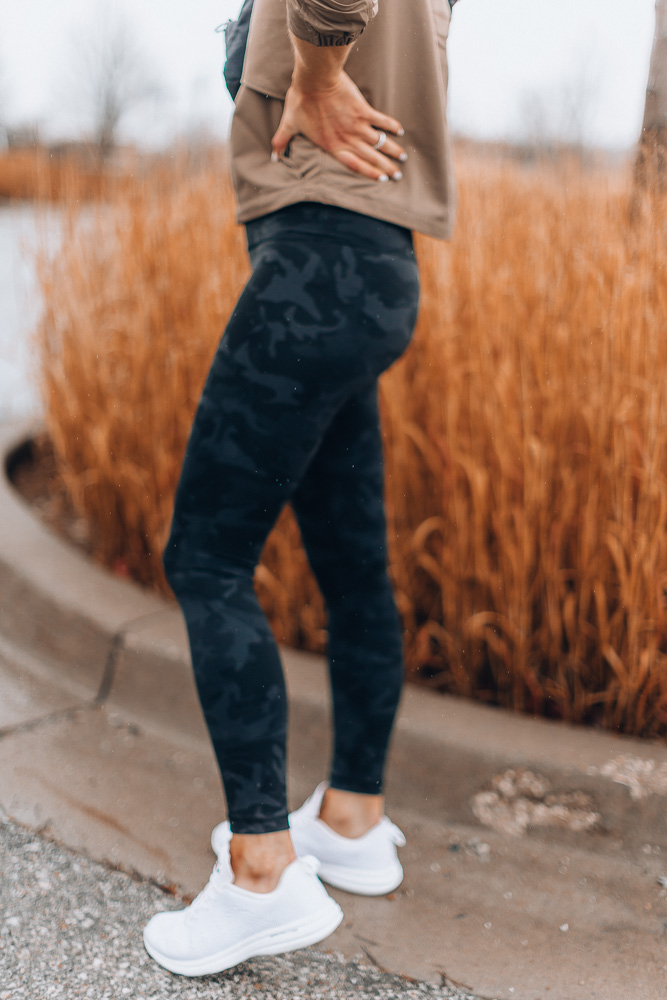 If you're looking for some more inspo when it comes to new workout clothes, scroll down to see activewear pieces that might just motivate you to emerge from your deep sleep and hit the gym or studio.
Outfit Details | 
Always Effortless Jacket (TTS -wearing size 02) // Everlux Wunder Train Tights  TTS// // Belt Bag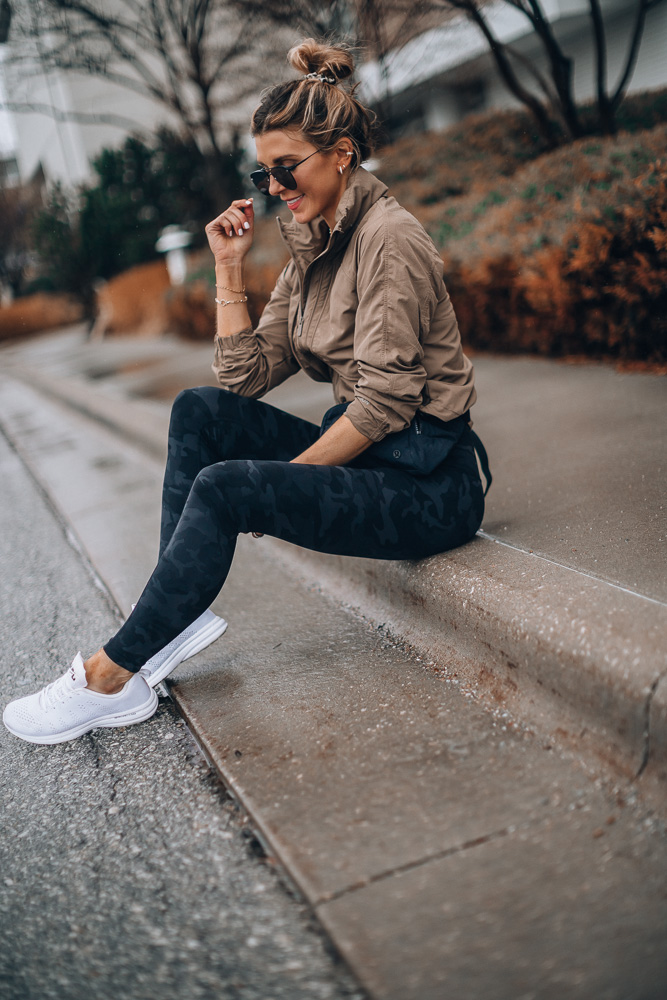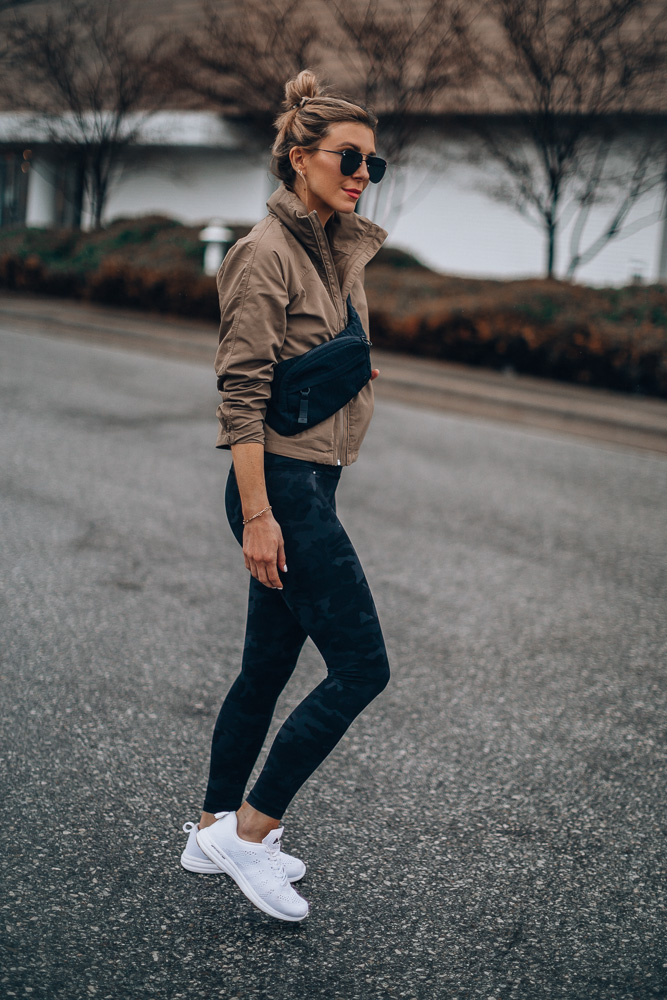 Shop More lululemon Favorites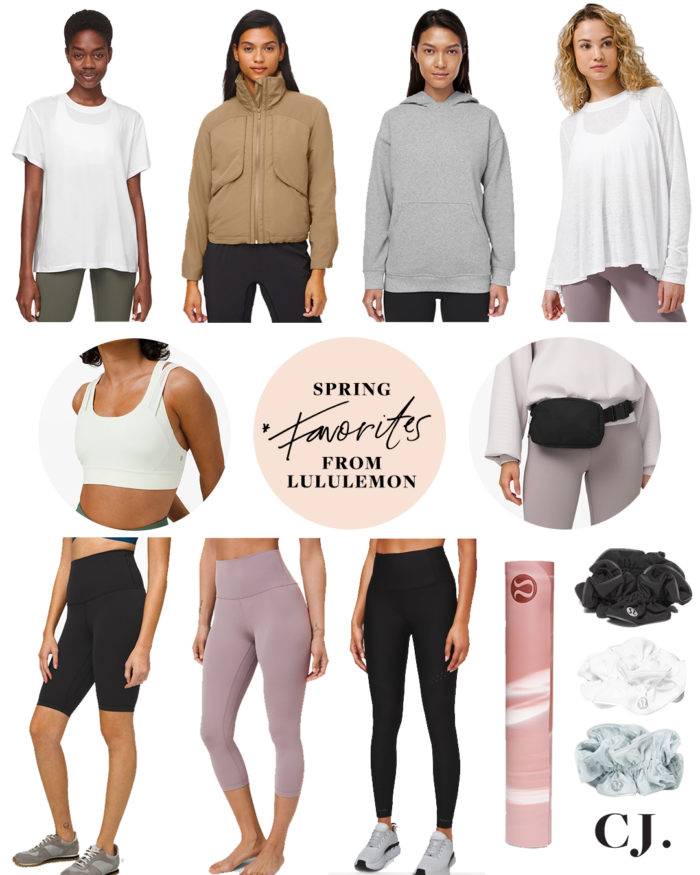 Boyfriend Tee | Always Effortless Jacket | All Yours Hoodie | Dare to Drape Long Sleeve
Geared to Train Bra | Everywhere Belt Bag
Align Super High Rise Shorts | Align Crop 21″ | Zoned In Tight 27″ | The Reversible Mat 5mm | Light Locks Scrunchies

A big thanks to lululemon for sponsoring this post!