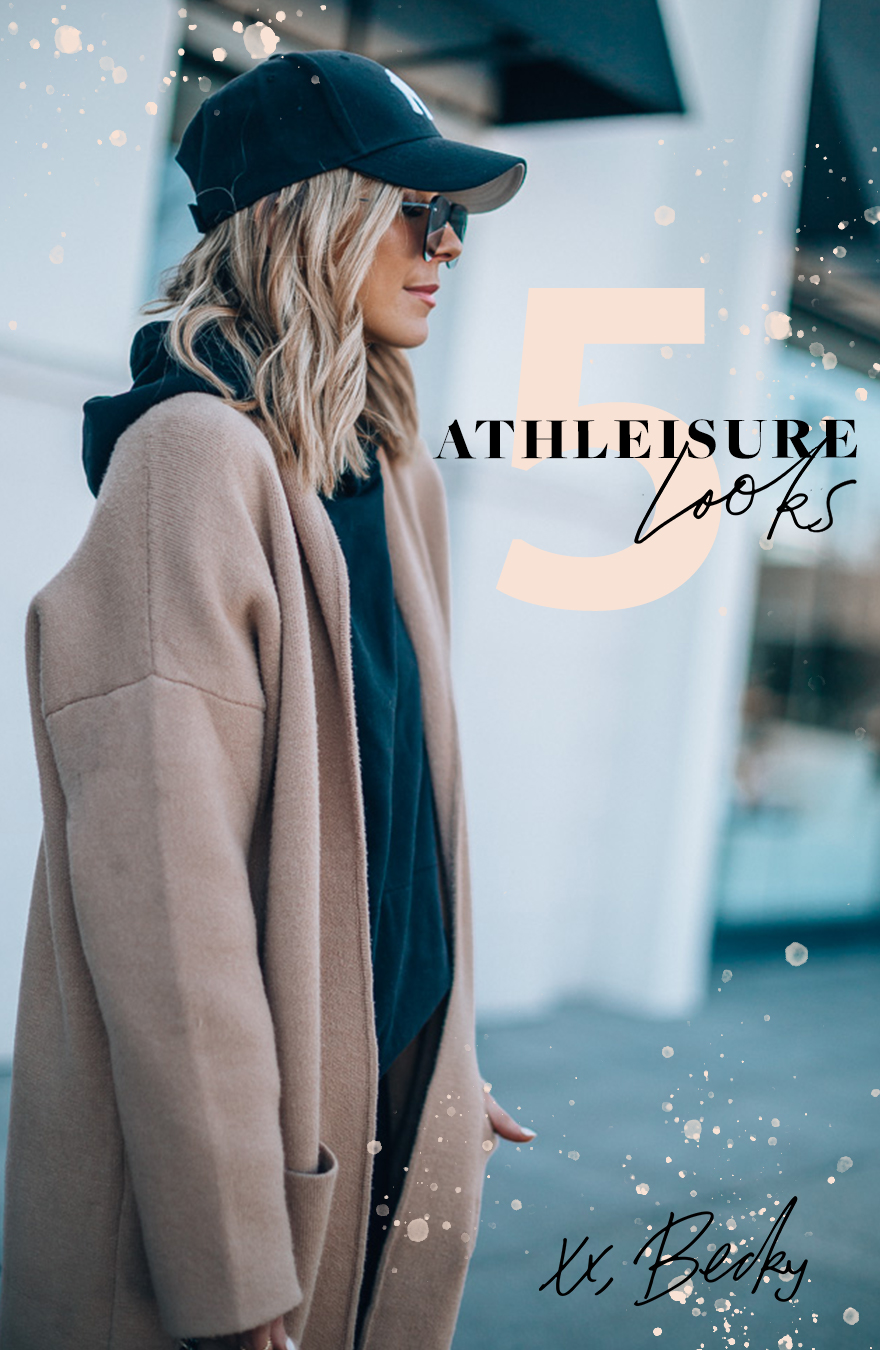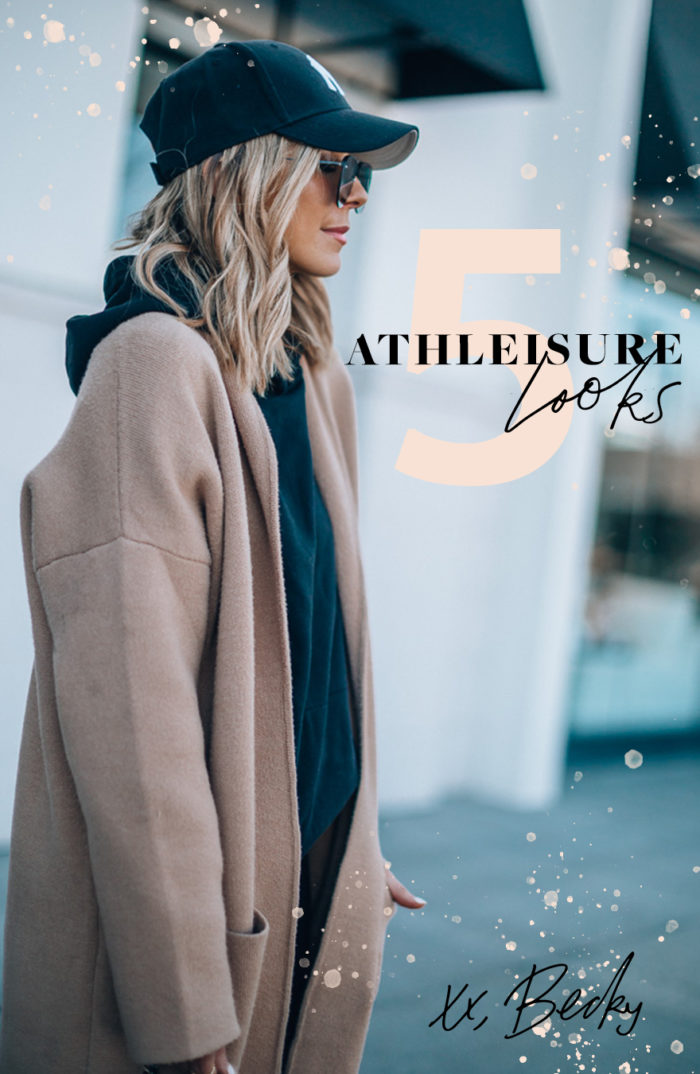 As we head into the weekend, I wanted to share 5 of my go-to athleisure looks. These looks are super comfortable but when wearing you will look pulled together as you run errands, go on family outings and do all of the weekend things!
What's your go-to weekend look?
LOOK ONE
An oversized turtleneck is perfect for a cooler day or night; it keeps you cozy and you can roll up the sleeves or do a front tuck into your leggings for a more styled look. Paired with clean white sneakers, a comfortable crossbody bag & round sunglasses you have a complete look.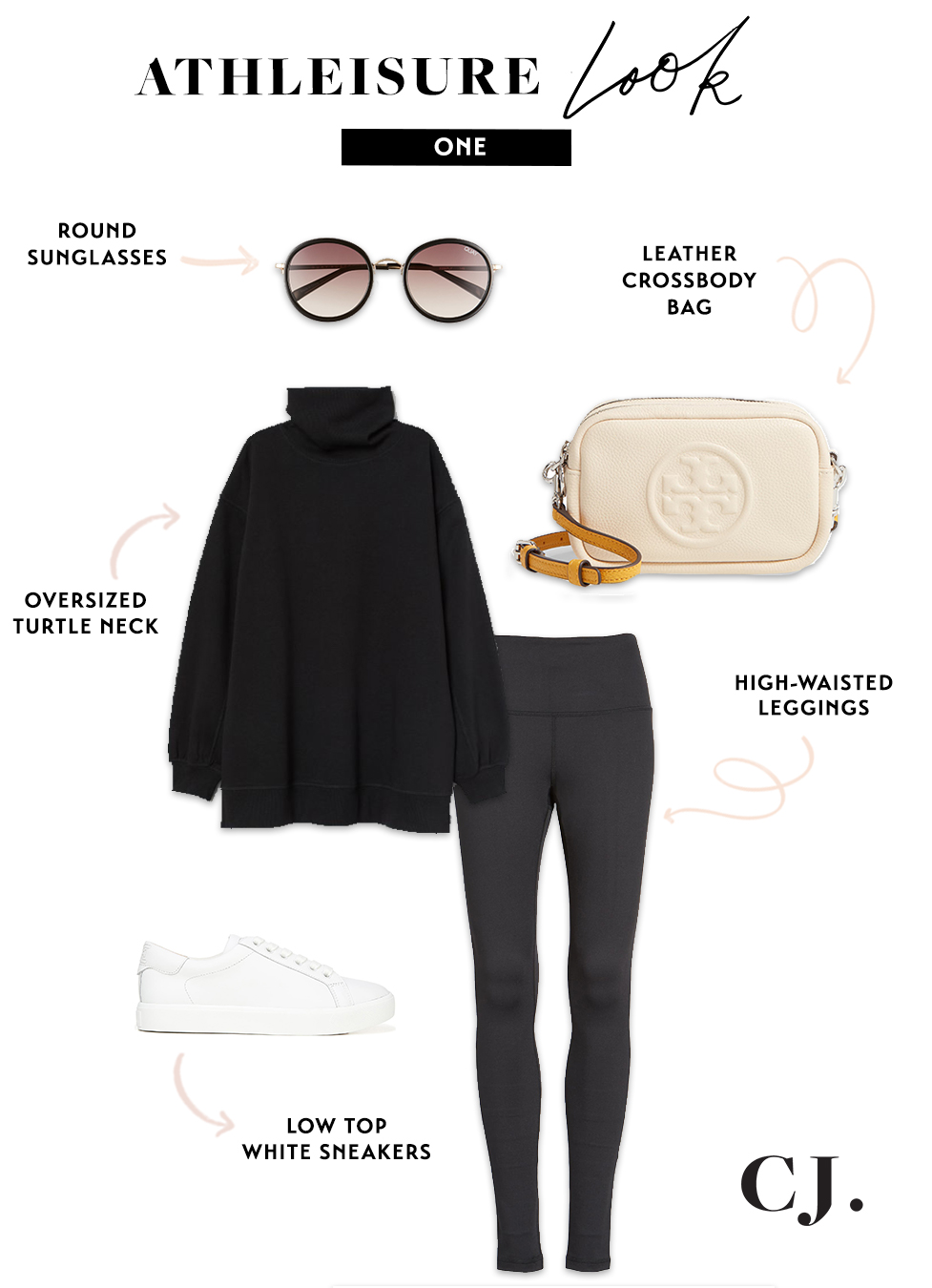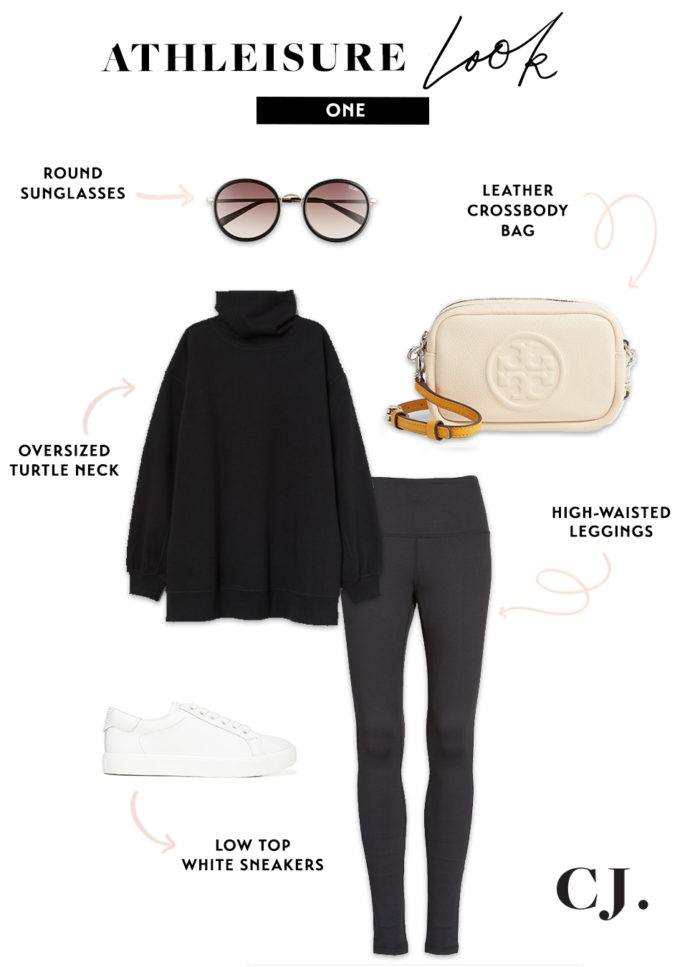 Live In High-Waisted Leggings | Low Top White Sneakers | Oversized Turtleneck 
LOOK TWO
A high waisted skinny jean is one of my favorite weekend pants to wear because they are comfortable to wear around the house, but if you are headed out you can easily dress them up. During the day a long trench coat & simple white tee paired with a ball cap & tote bag is one of my go-to spring outfits. So easy, so comfortable!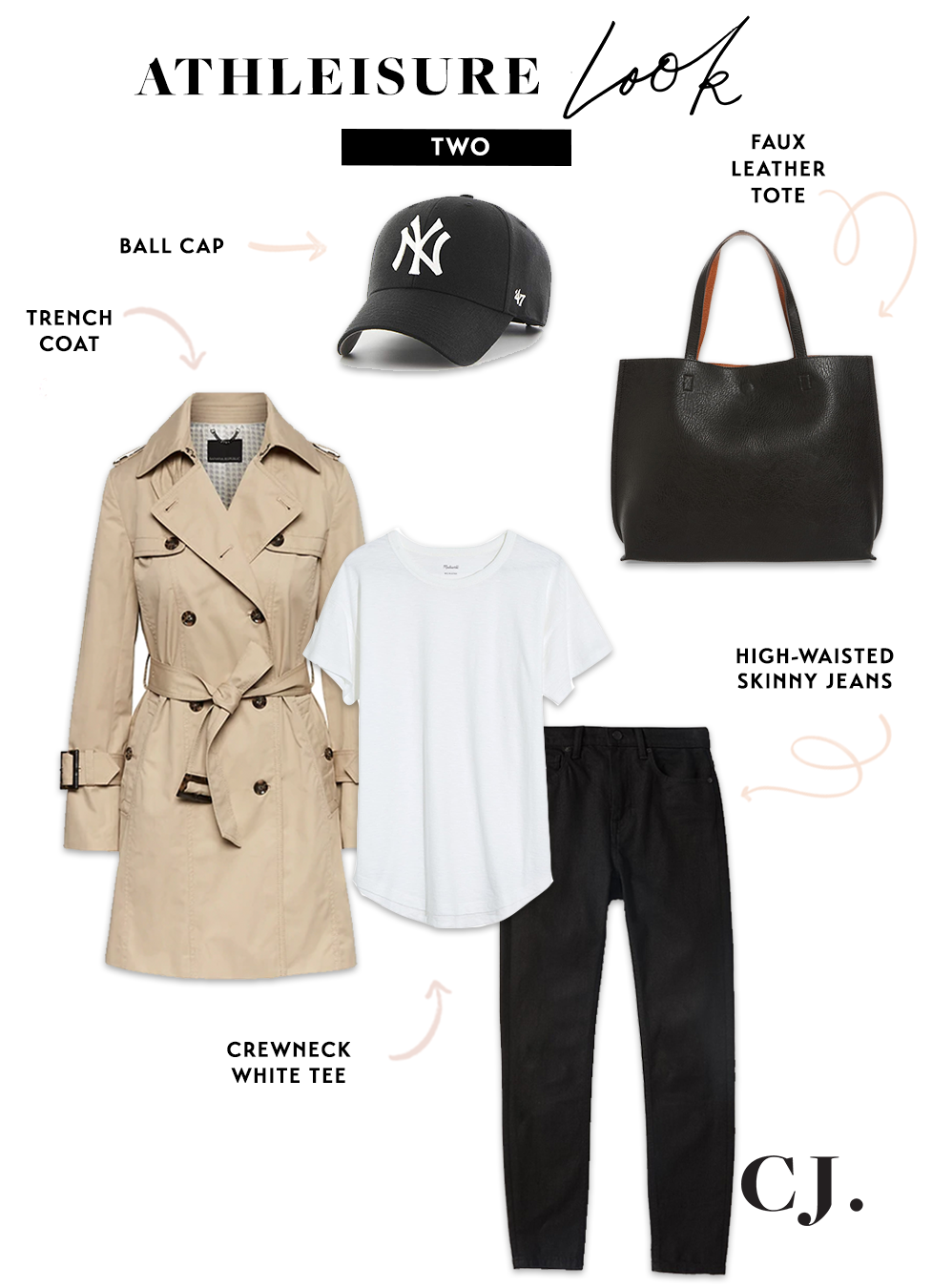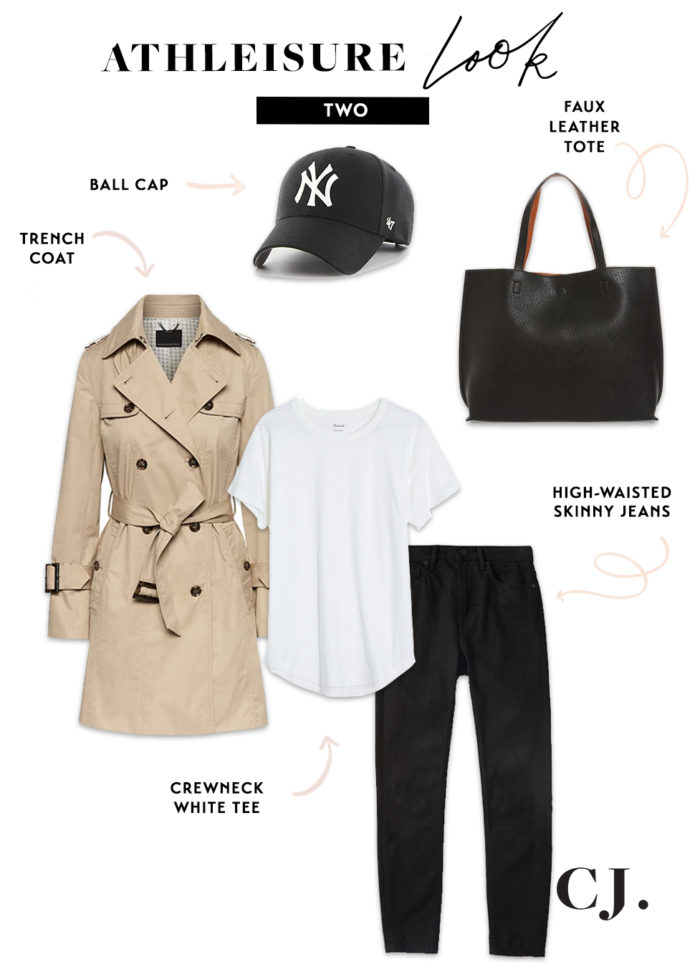 as seen here: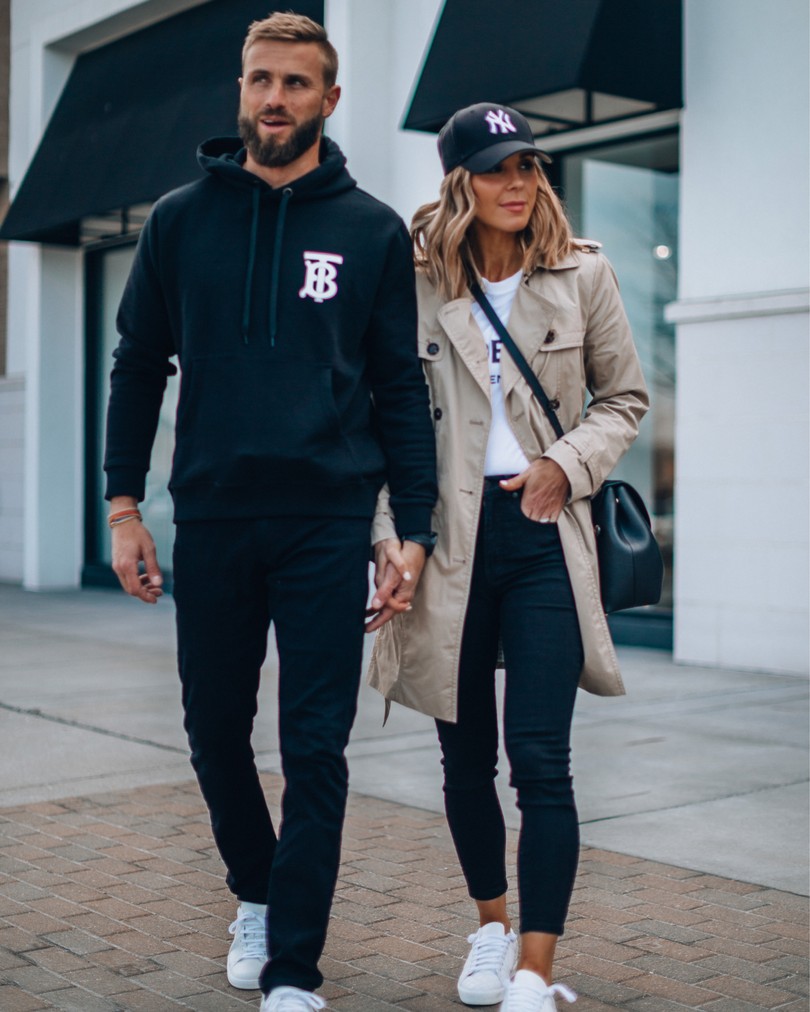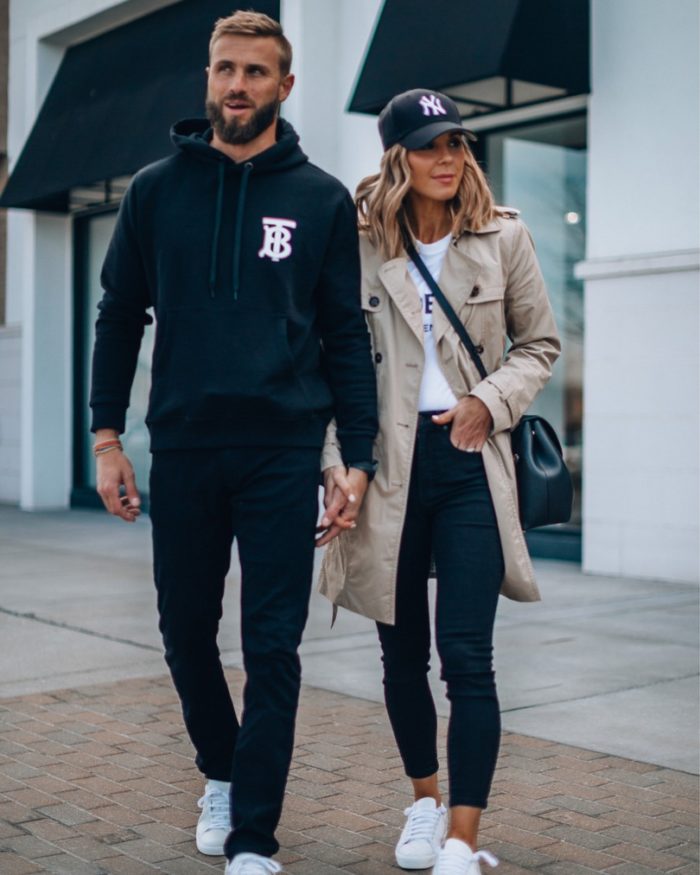 LOOK THREE
Layers during the seasonal transitions are a must for coziness. Around the house I'll wear a pair of high waisted leggings (always!) and hoodie, but if we're headed out the door somewhere I love putting on a long cardigan. The cardigan looks dressy and can definitely be dressed up, but I love it to pull together an ahtleisure look.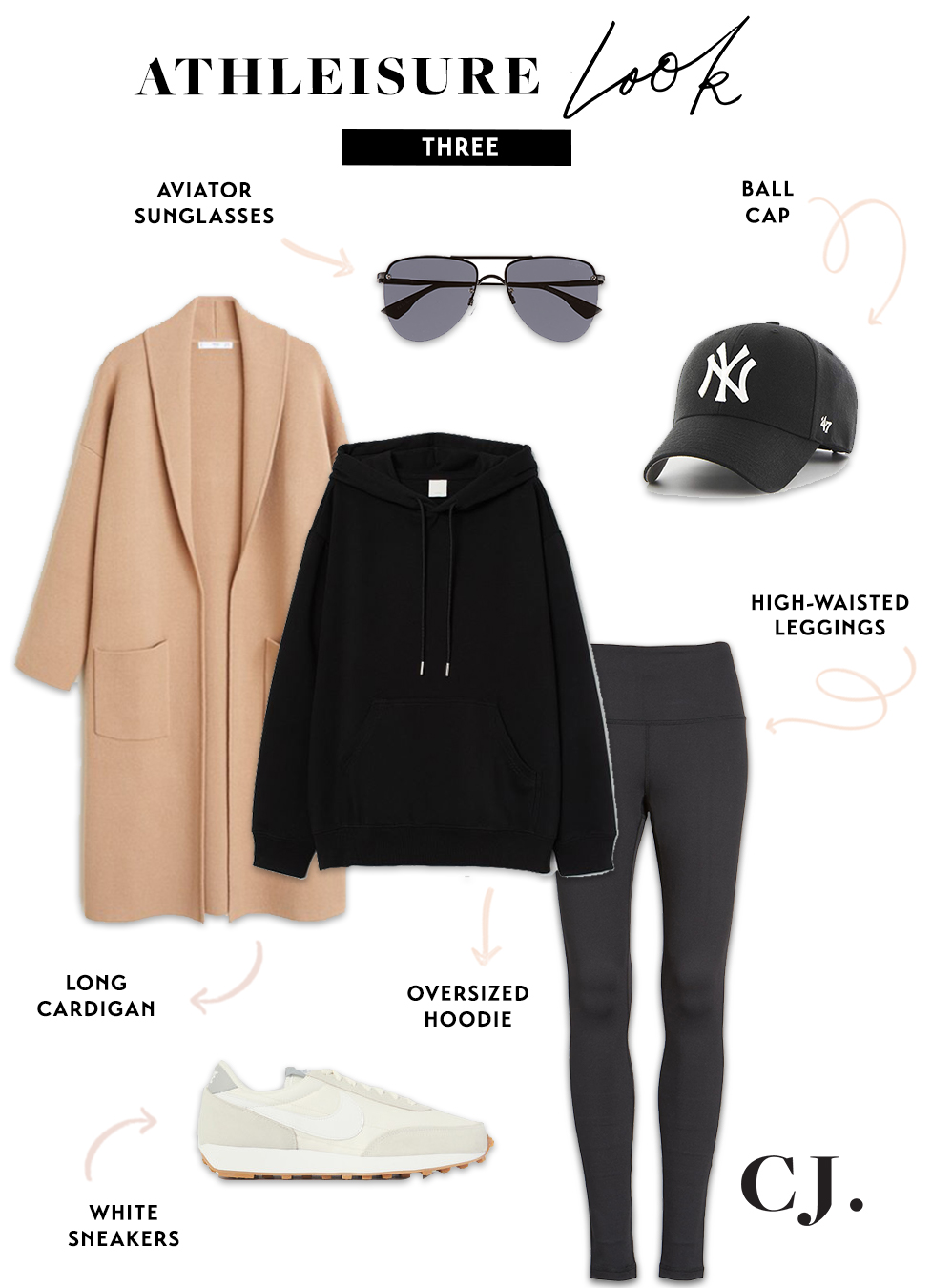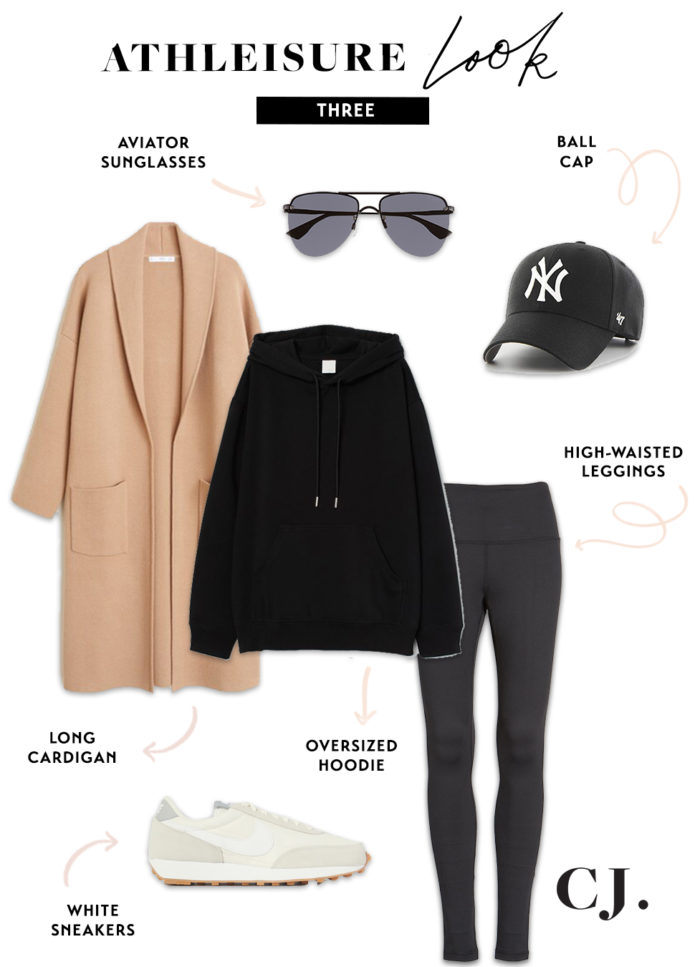 Knit Cardigan | Hoodie | Yankees Cap | Nike Sneaker
Live In Leggings | Aviator Sunglasses
as seen here:
LOOK FOUR
Putting on a shorter, chunky sweater is also one of my go-to looks if I don't want to wear something as oversized. A fun pair of sunglasses & cute backpack are weekend essentials when we're out & about.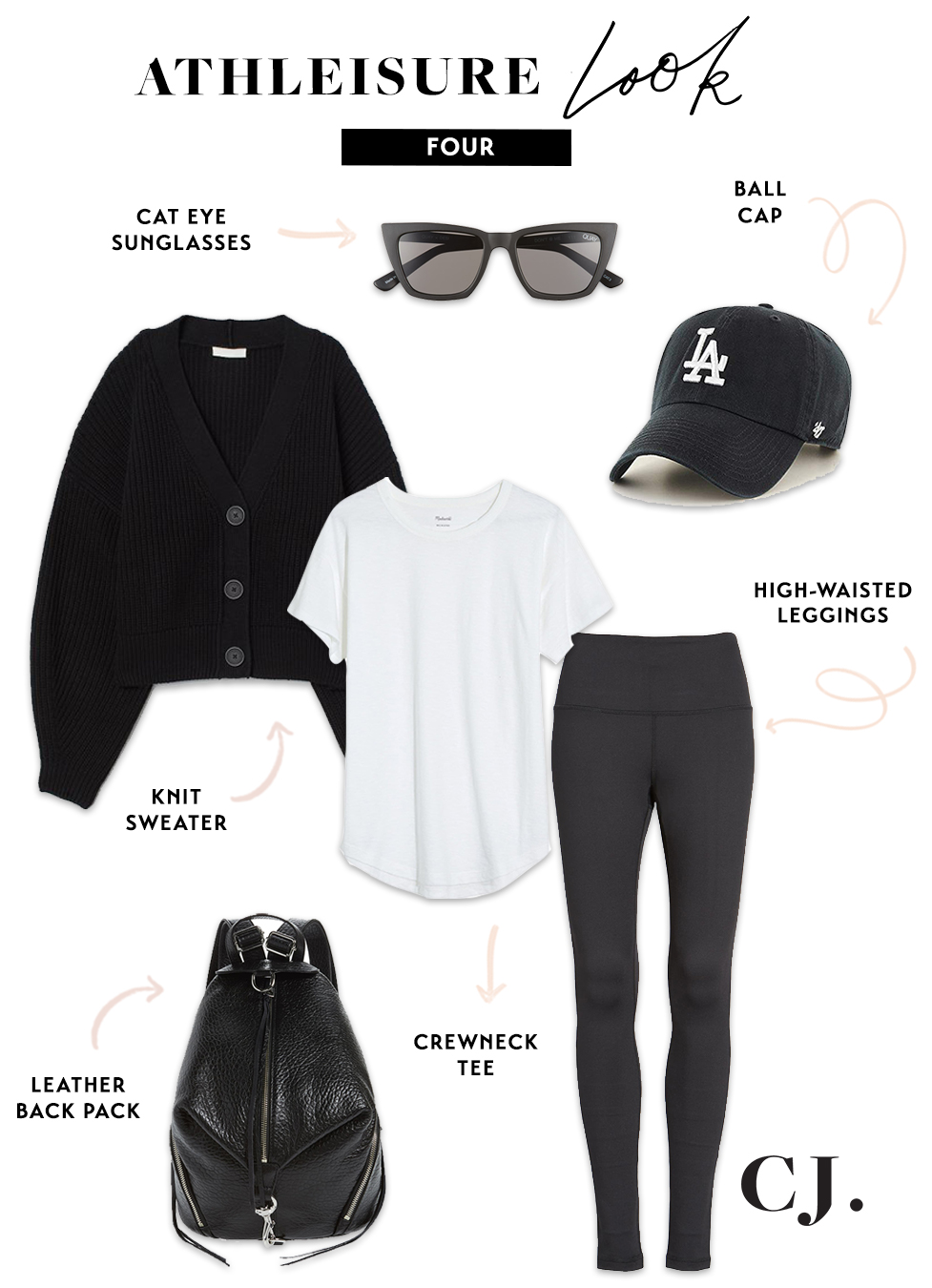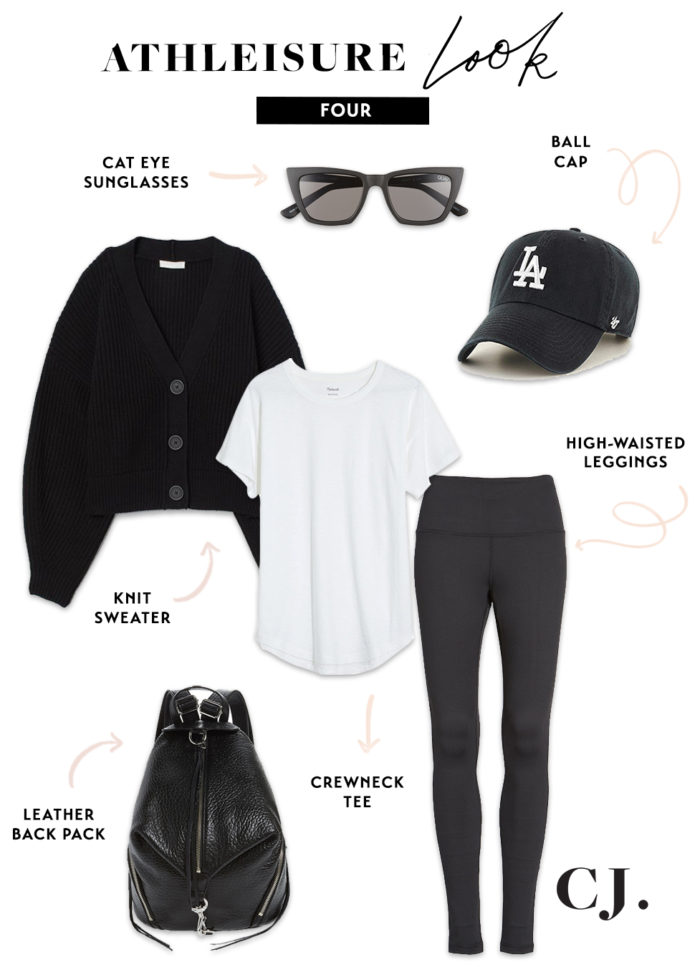 LOOK FIVE
These are the most comfortable faux leather leggings that take legging wearing up a notch. I love them paired with a tee or sweater but adding a jean jacket brightens up the look and creates some needed contrast. And like with all my athleisure looks, a clean comfortable sneaker is a must!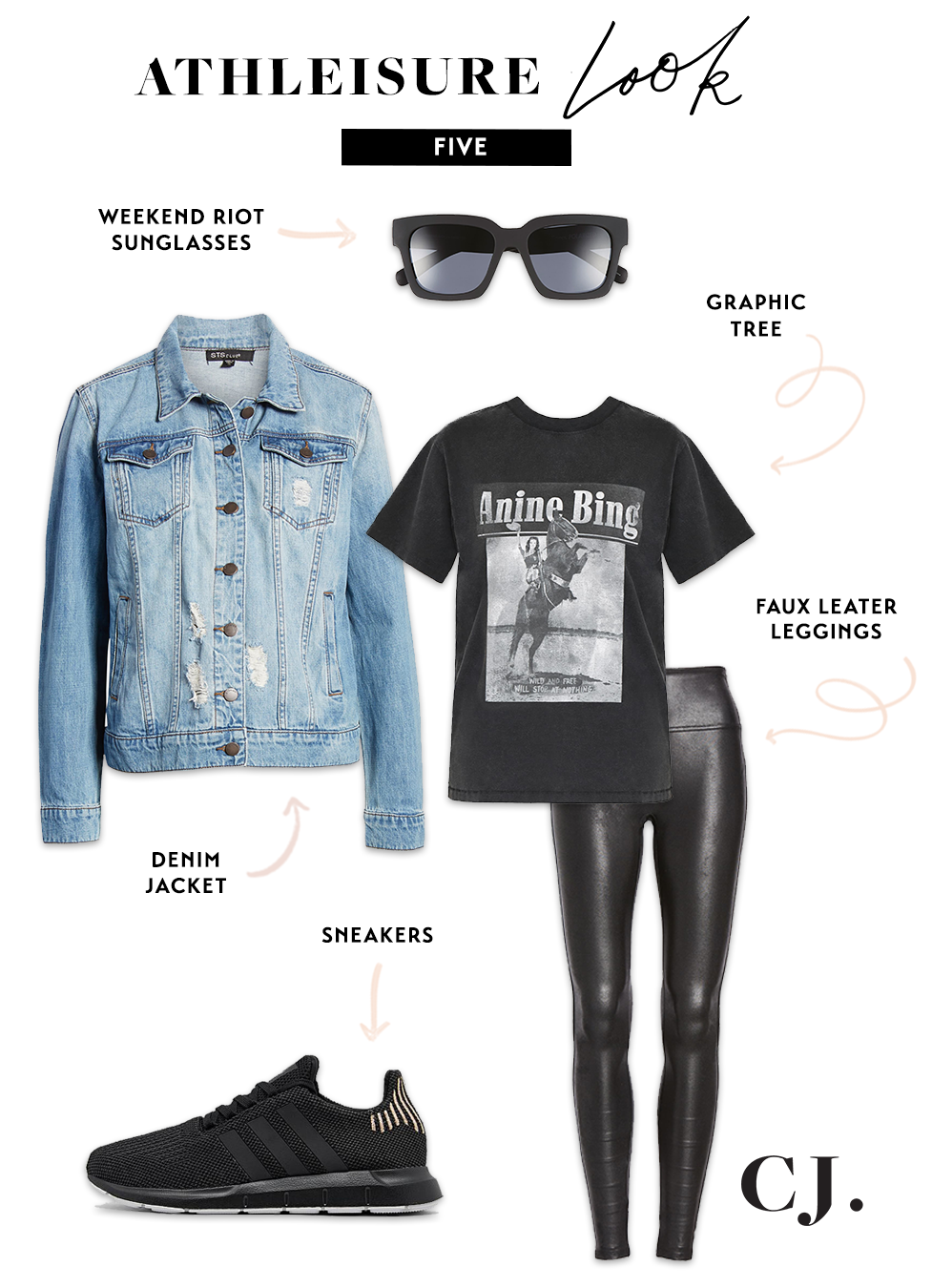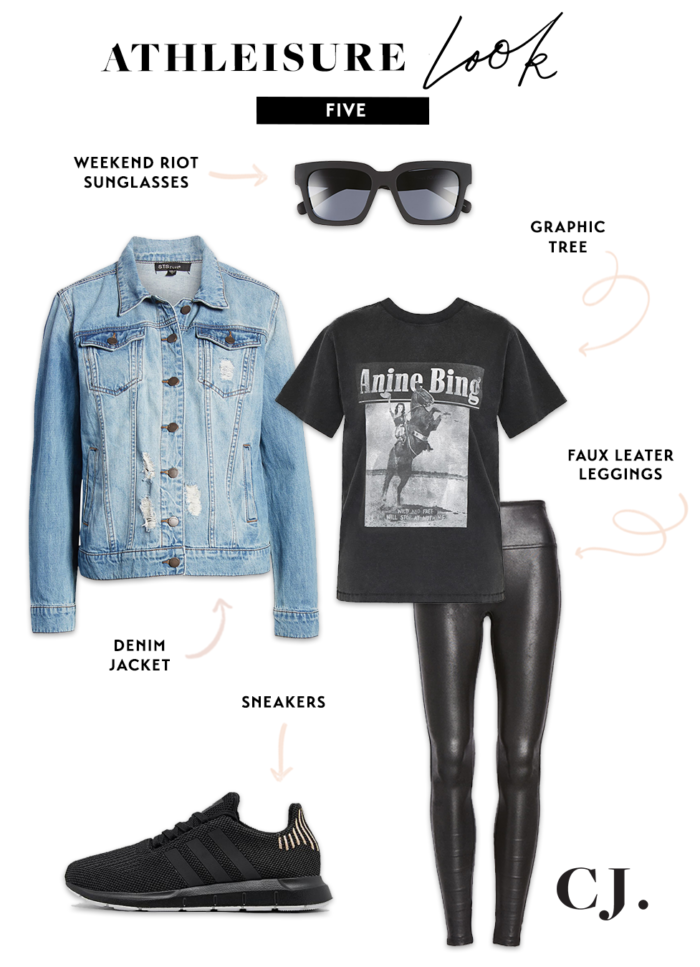 Black Sneakers | Denim Jacket | Graphic Tee | Faux Leather Leggings | Sunglasses
SHOP THE POST