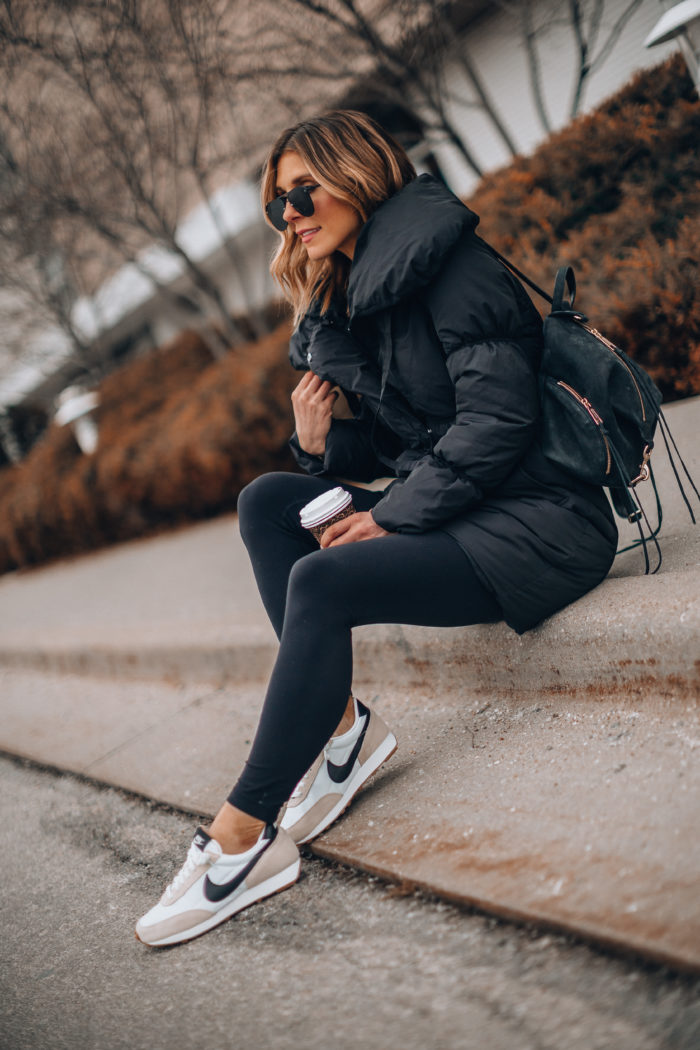 I shop on Amazon for all kinds of things from kids stuff to household supplies, but every once in a while I come across a complete gem in their women's fashion section. Recently, it was this amazing $90 puffer coat (I'm wearing a small) that I knew I had to share as soon as I tried it on.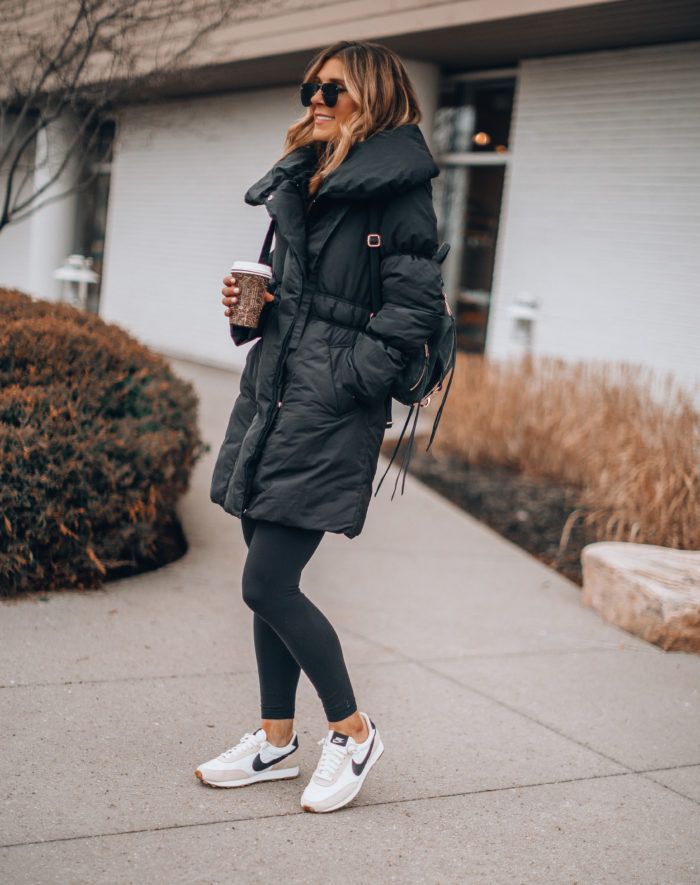 The details
There are lots of reasons to love this $90 Amazon find, but there are a few details that I think make it such a good, affordable winter coat option. First, the cinched waist. So many times I feel like I'm waddling around when I wear heavy winter coats, but the cinched waist detail helps define your shape a little bit – even if you're wearing lots of layers underneath.
Second, the oversized collar. How fun is this? It makes such a statement, but not in an over-the-top kind of way. Also, it's super practical because it can double as a makeshift scarf if you ever find yourself without one. Other coats I've seen with oversized collars like this sell for hundreds and hundreds of dollars, so again, this coat is an absolute steal!
Third, the cute cinching on the sleeve is an unexpected and fun detail! I don't know that I've ever seen this on any other winter coat so it definitely ups the anty a little bit. And lastly, you can easily wear it with trousers and a blazer for work (amazing commuter style) or like I did here over my workout look (wearing my favorite Align pant and this backpack) and Nike sneakers. I don't know about you, but anything that's this versatile always gets an A+ in my book!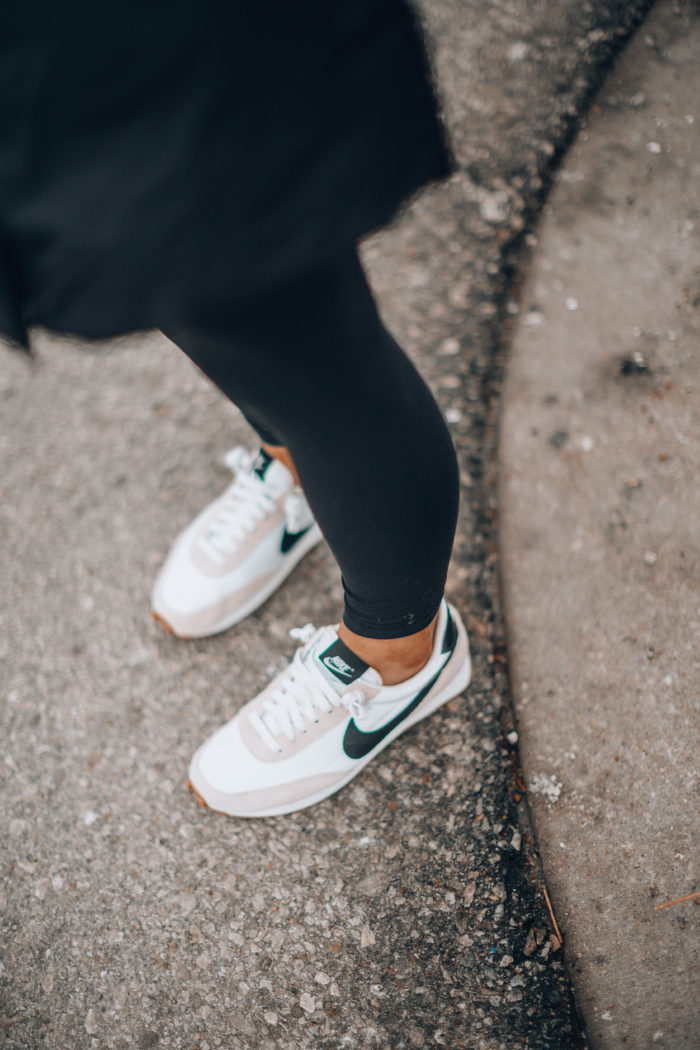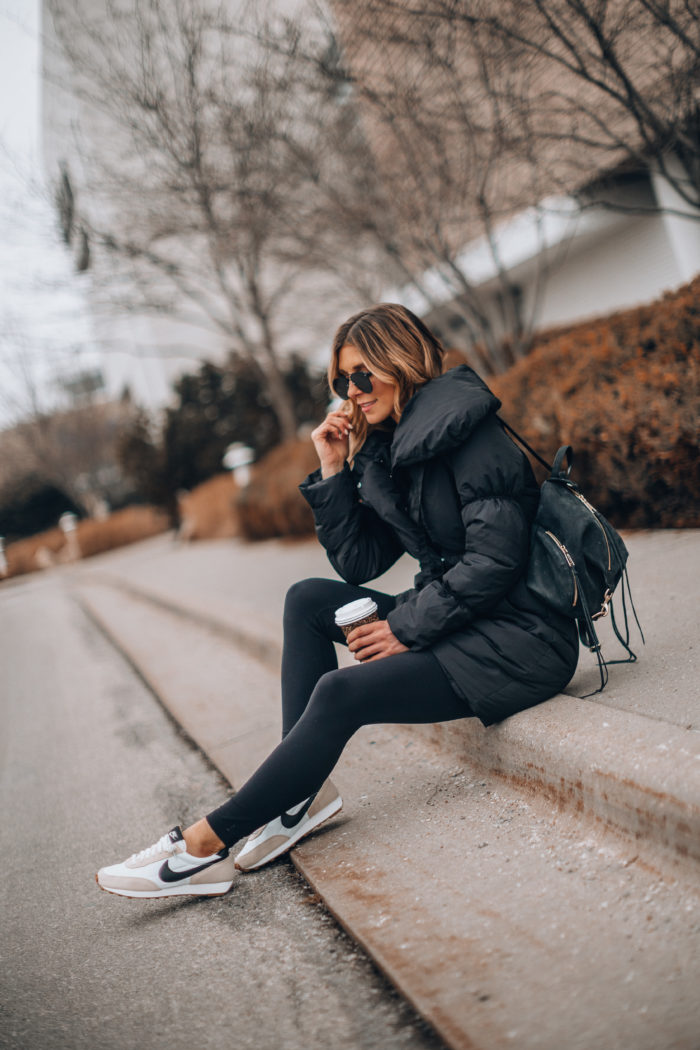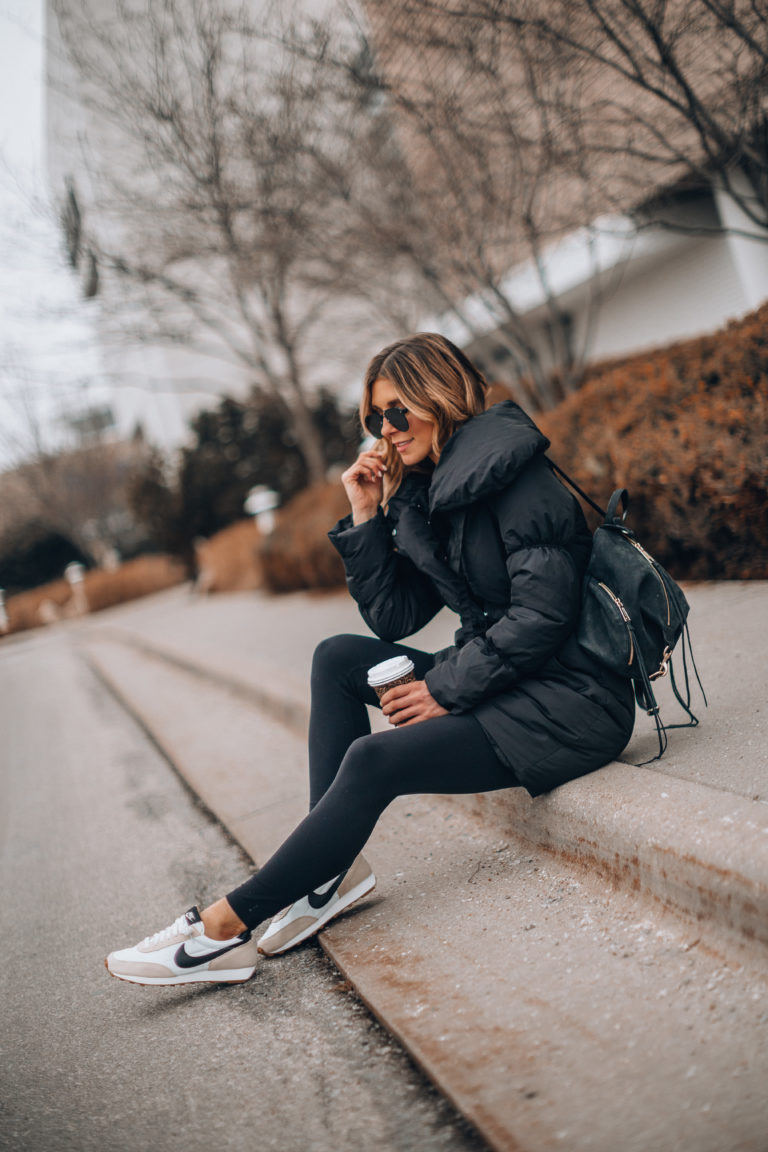 What do you guys think? I think this should be the new "Amazon coat" – it's such a good find!
SHOP THE POST
Backpack Bag // Amazon Prime Puffer Coat (wearing size small) // lululemon align leggings // Nike Casual Sneakers TTS